To my beautiful children,
I can't just write to one of you anymore because there are TWO OF YOU!! Here's the whole story:
The two week wait in having our first ultrasound was a
very
long wait, especially the last week. We were so anxious to make sure that everything was progressing normally and to hear the heartbeat…or heartbeats 🙂 On the morning of the ultrasound, your dad texted me at about 10:30 and said, "Is it 1:30 yet?" We were both so anxious! He picked me up at 12:30 and we went to In N Out for lunch.
Nothing sounded very appetizing to me, but I ate anyway because I knew it would make me feel a little better. We found ourselves lost in our thoughts, and then talking about how excited we were. Your dad said he had been noticing more pregnant women lately and cute little kids. A little girl in line kept saying, "I want pickles, mom!" and your dad thought she was adorable. He keeps telling me about his ideas on how to make parenting situations easier. I think it's sweet that he's taking this to heart.
We were about 10 minutes early to our appointment so we signed in and sat in the waiting room. When we were called back, the nurse asked me if I needed to "empty my bladder" and I said no, then wondered if I should have said yes because I forgot if it was best to have an empty or full bladder for an ultrasound. I undressed from the waist down and Ashley (my ultrasound tech and friend), popped her head in the room and said, "I can't wait any longer!" joking with us. She used an intravaginal ultrasound as they always do there, and she saw that my bladder was full. I asked her if she wanted me to go use the restroom but she said she couldn't wait any longer to find out. Your dad walked down by her and she started to smile really big. Your dad's head was blocking the screen but I could see it a little bit and I thought I saw twins. I had googled what twins look like in the uterus (of course ;)) but he hadn't and she was looking at him expecting him to see it. She said, "I'm just looking at the twins" and I screamed so loud!! Another nurse came in and said, "Is it twins? I called it!"
We then got to listen to the heartbeats of our sweet little babies. It was totally amazing and surreal! I keep telling your dad that I can't believe I have 3 heartbeats in my body right now. Ashley had a hard time getting the heartbeats because I was so excited and was moving around I guess. I dare anyone who has just found out they are having twins after trying for so many years, 3 IUI's, 3 rounds of IVF and hundreds of shots to hold still. Joy filled my whole body!
My mom called me when we were checking out and I said, "you're going to be a grandma of two!" She was obviously so excited. We sat in your dad's truck and texted the video of me saying, "we are having twins" to our family and then our friends. The texts of excitement came pouring in! We talked to my sister Jocelyn and she screamed. We talked to Popsy and he was so excited. We called my grandpa Dex and he laughed when I told him I have two little beans inside. People at both of our offices had made polls voting if we were having one baby or two. When I walked into work, I showed them the ultrasound. It was such a surreal day!!
Physically, I'm feeling super nauseous and sick. The doctor gave me Diclegis which is supposed to help with it and it has, but it also makes me a little drowsy. It is category A which means that it is proven to not harm the babies at all. I felt like a walking zombie at church today, and when I got home I took a two hour nap. Making two babies drains your energy!
We are BEYOND thrilled to be welcoming two little angels into our home this year. I would have never guessed in a million years that I would have twins one day. It's a miracle to see God's plan for your life unfold, and be even better than you could have ever planned for yourself.
We have another ultrasound scheduled with Dr. Foulk in a week and half, and then we need to switch to an OB. There are going to be lots of fun milestones in the next months. We are so grateful!
You're worth it!
xo
Mama
Waiting impatiently patiently in the lobby for our ultrasound. My friend had put this magazine on my desk the day prior when I got to work 🙂 They put in only two embryos and had our same doctor!!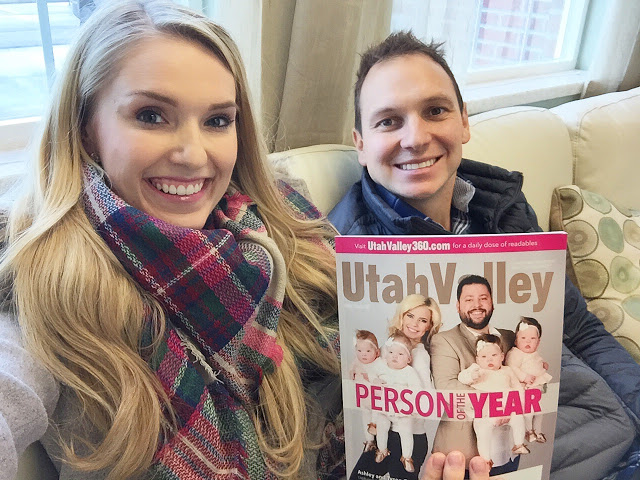 Another family picture for the album 🙂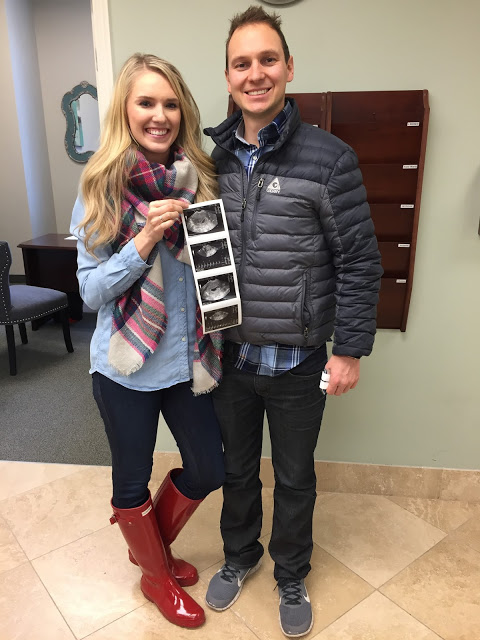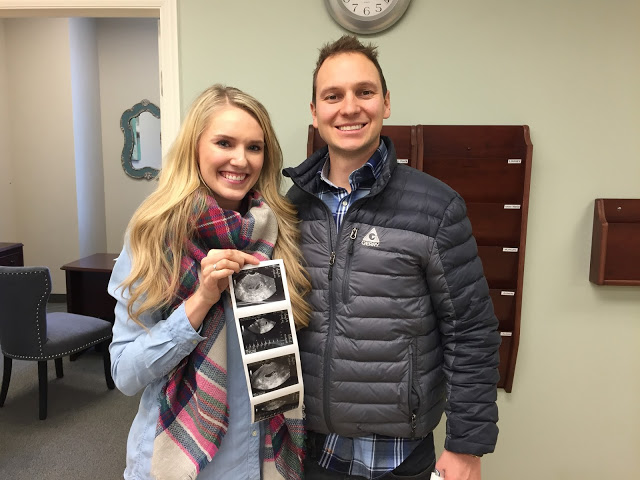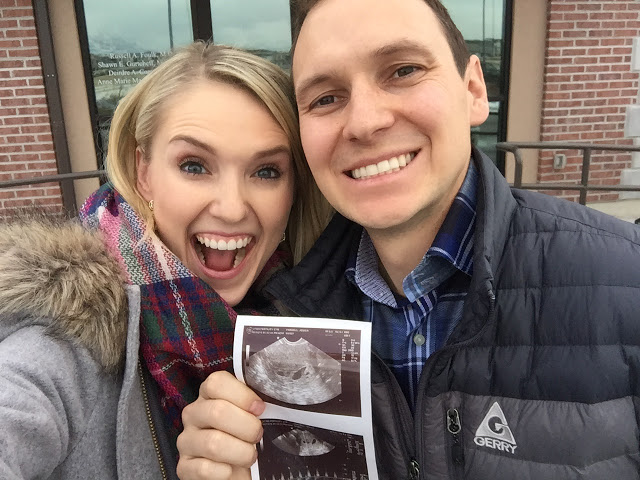 Today's Sunday selfie. All four of us 😉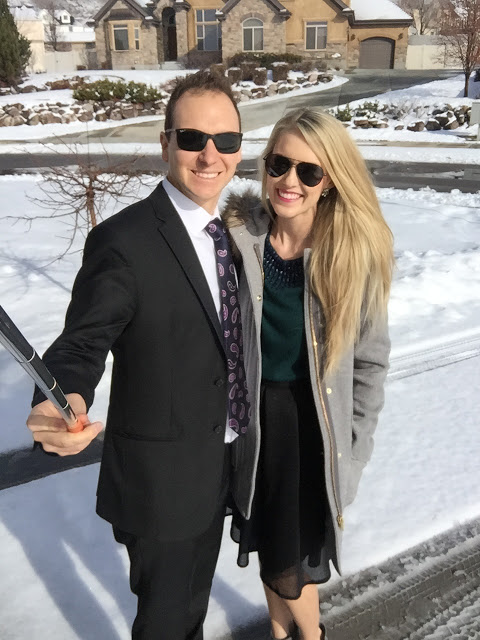 Comparing the little embryos, to the embryos in my uterus the day of transfer (the two white specks in the middle), to the two little babies making themselves at home!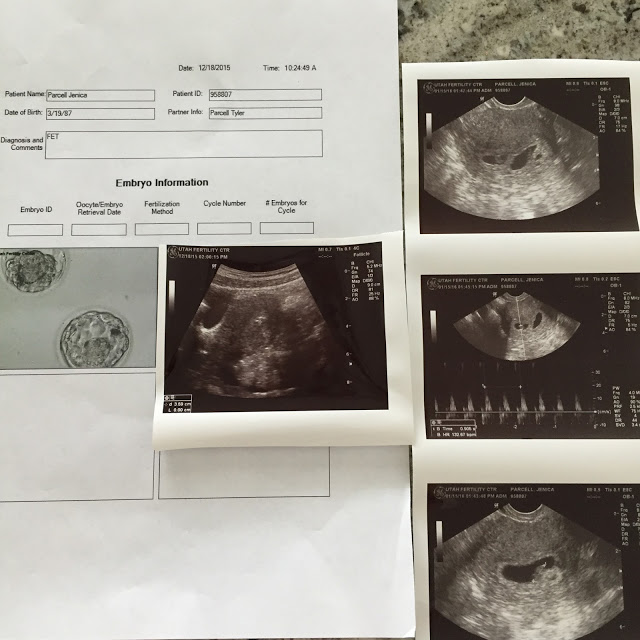 Look at the sweet little peanuts!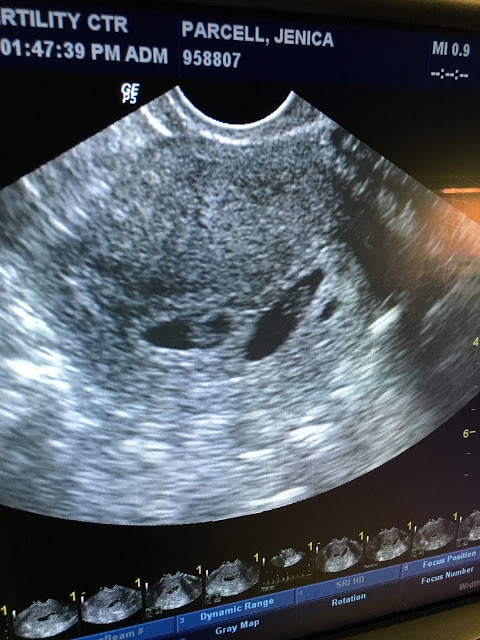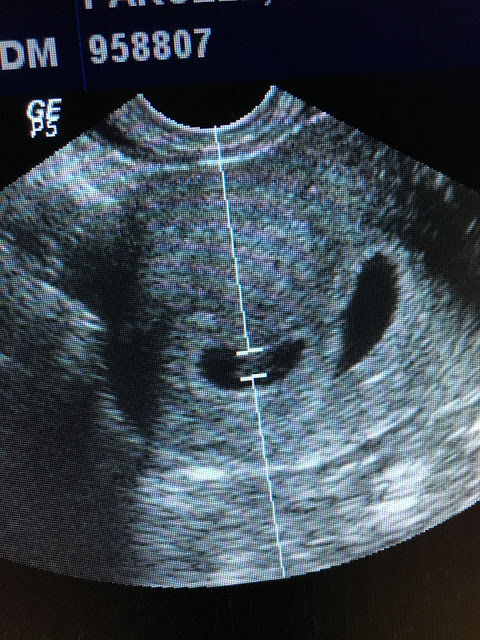 Videos from the day we found out: