Thank you to Walmart+ for sponsoring this Walmart+ blog post!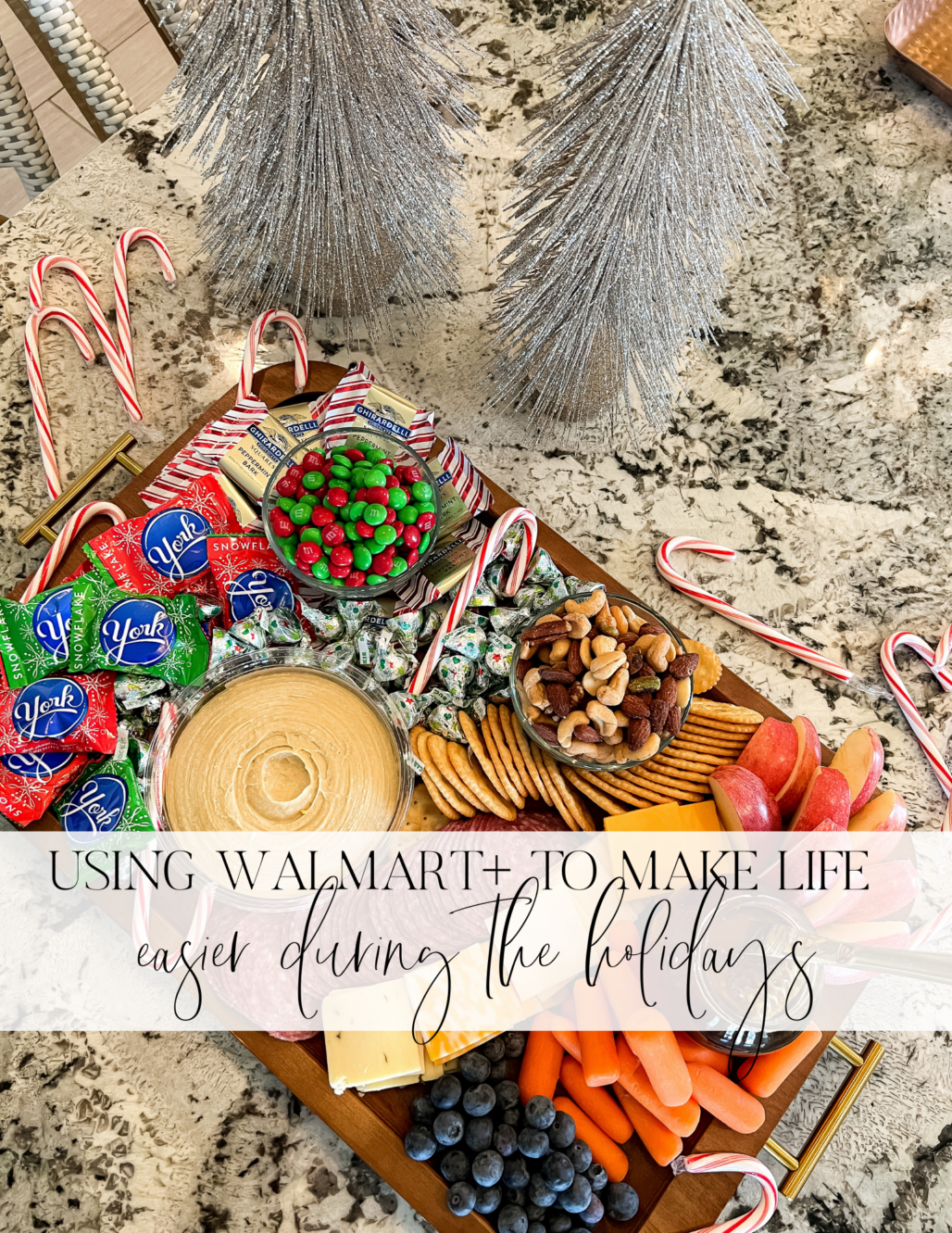 I have been using Walmart+ for about a year now and I've been absolutely loving it. Truly, it has saved me so much time and effort and has allowed me to be in the places I want to be, when I want to be in them! I love being in the kitchen with my kids baking and cooking, as well as hosting people at our house during Christmas. I can do so much more of this because of my Walmart+ membership! I'm going to show you the benefits I've used lately. Keep in mind that all of these benefits vary depending on your location. You can check to see what benefits are available in your area HERE with a free 15-day trial!
Walmart+ is for you if:
You like saving time so you can use your time on things you actually like to do.
You like fresh produce and items for your home delivered right to your door instead of having to leave your house to get them.
You sometimes need items for a recipe you want to make soon but don't have time to run to the store.
You like unlimited free delivery because your life is already hectic enough with the fun, busy things you have planned!
You like free shipping from Walmart.com with no order minimum.
You like to spend less money on select prescriptions at their pharmacies.
When you do go in store, you like to scan and go on the Walmart app as you shop so that you spend less time at the register.
You like to save money on fuel.
For me personally, the benefits I have used the most are the unlimited free delivery ($35 order minimum. Restrictions apply) and the free shipping with no order minimums (excludes most Marketplace items, location & freight surcharges). These Walmart+ benefits have saved me hours!
make a snack board with me with items ordered from walmart+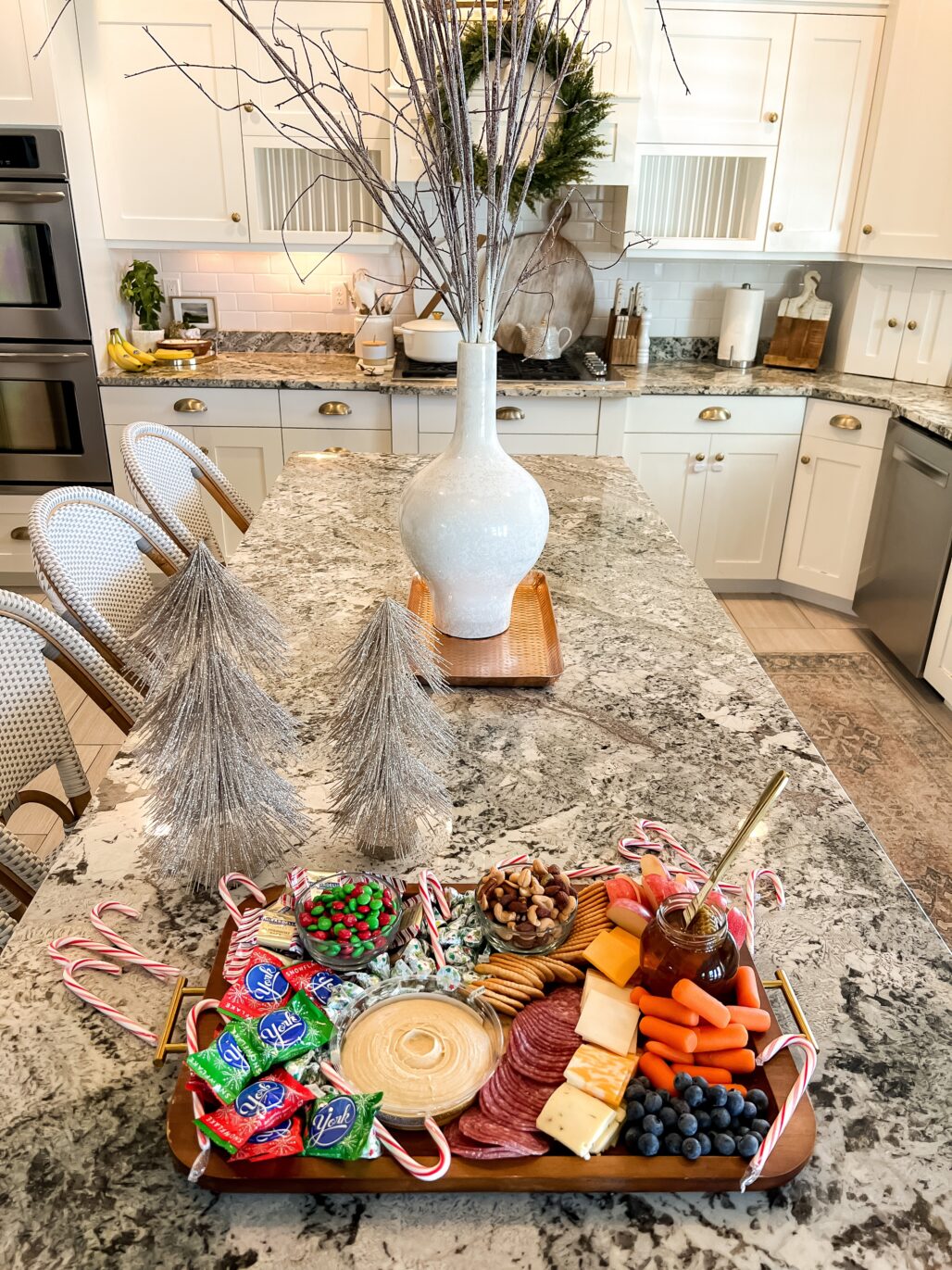 Tyler and I love having our family over for various Christmas traditions, and I love to have good food available to snack on during these activities! You can see my fun hot cocoa bar here. On this particular day, I got home from working out and wanted to get some work done before I picked up my kids from school. There was no way I would have time to go to the store as well! The Walmart+ membership has unlimited free delivery so I placed my order online and was so excited that I didn't have to leave my house.
As you can see in the photo below, I didn't even have to blow dry my hair or finish my makeup! My fresh groceries for hosting that night were on my doorstep without me having to get into my car.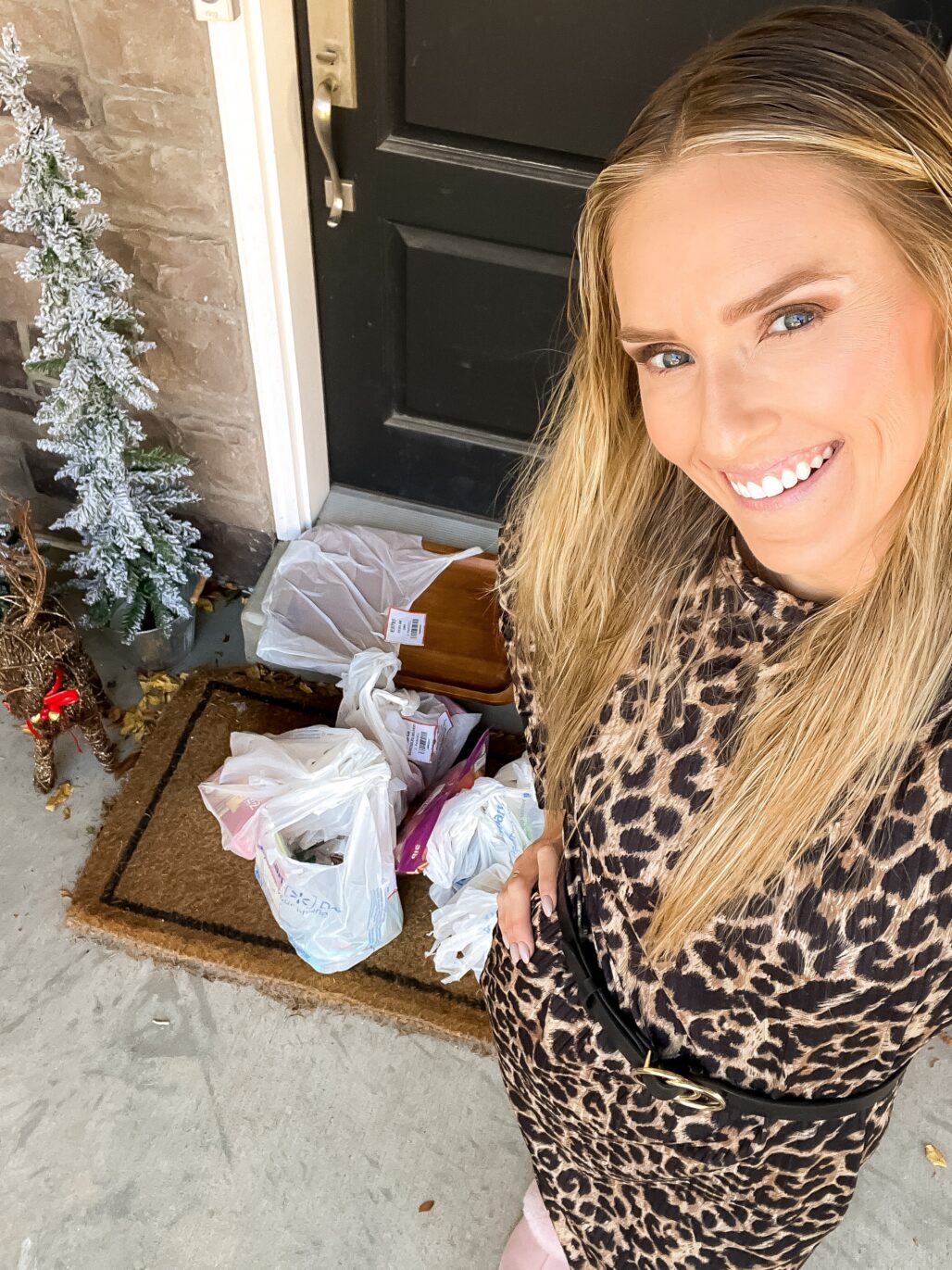 how to make a delicious holiday snack board
With Christmas, New Years and other holidays coming up, I wanted to share with you how I put together this snack board so you can easily order the same items to have them delivered via Walmart+ right to your door, too!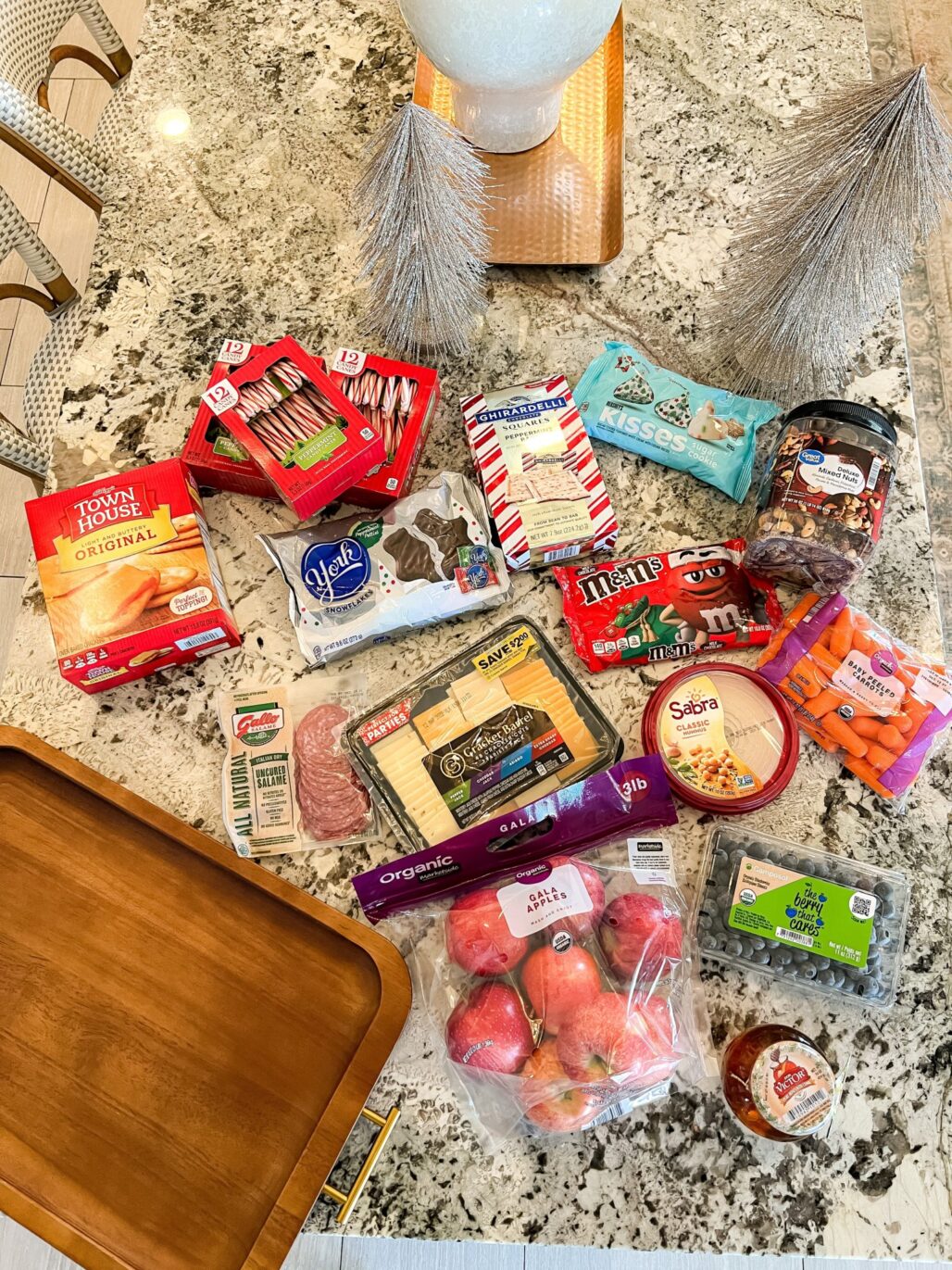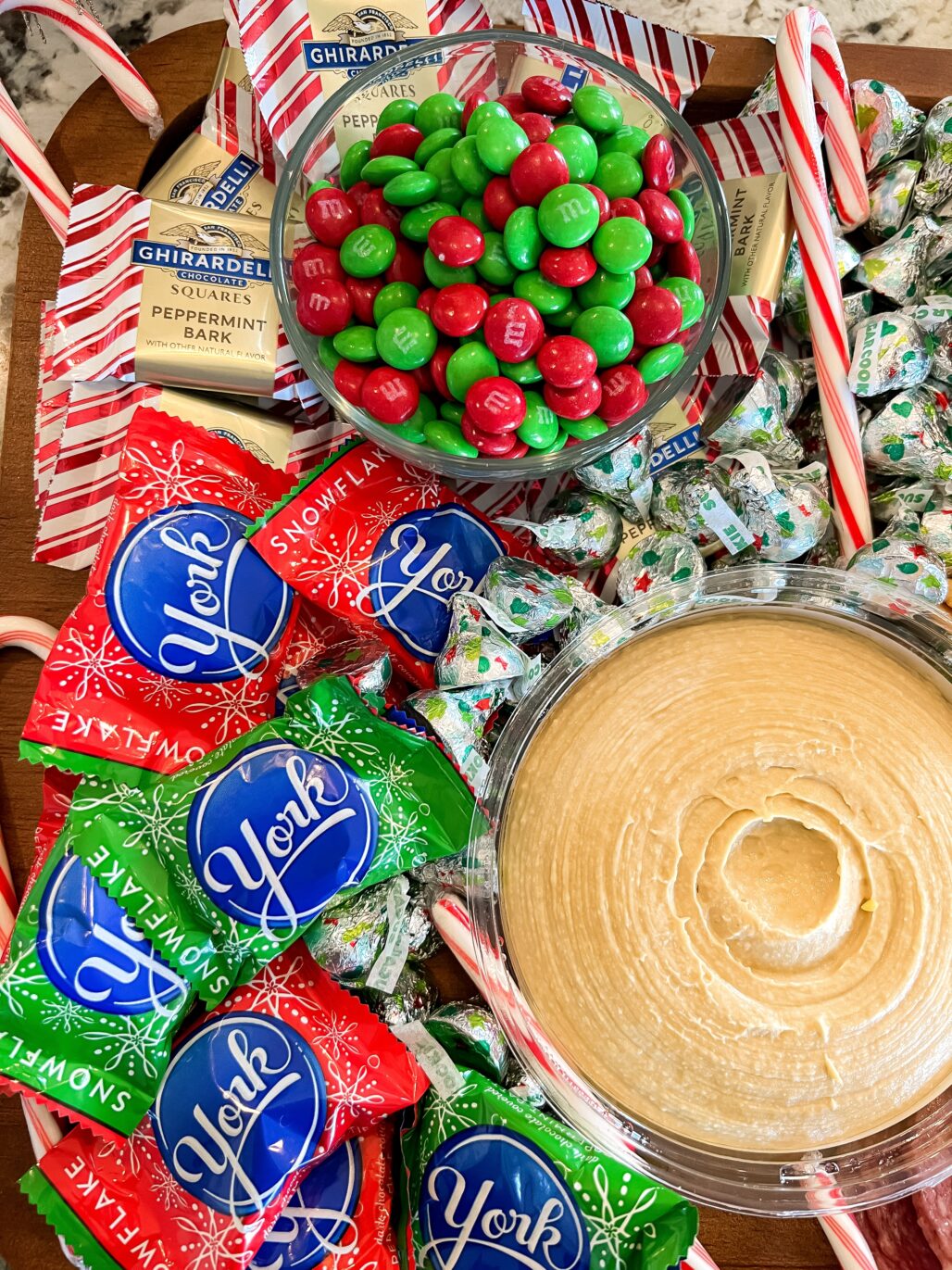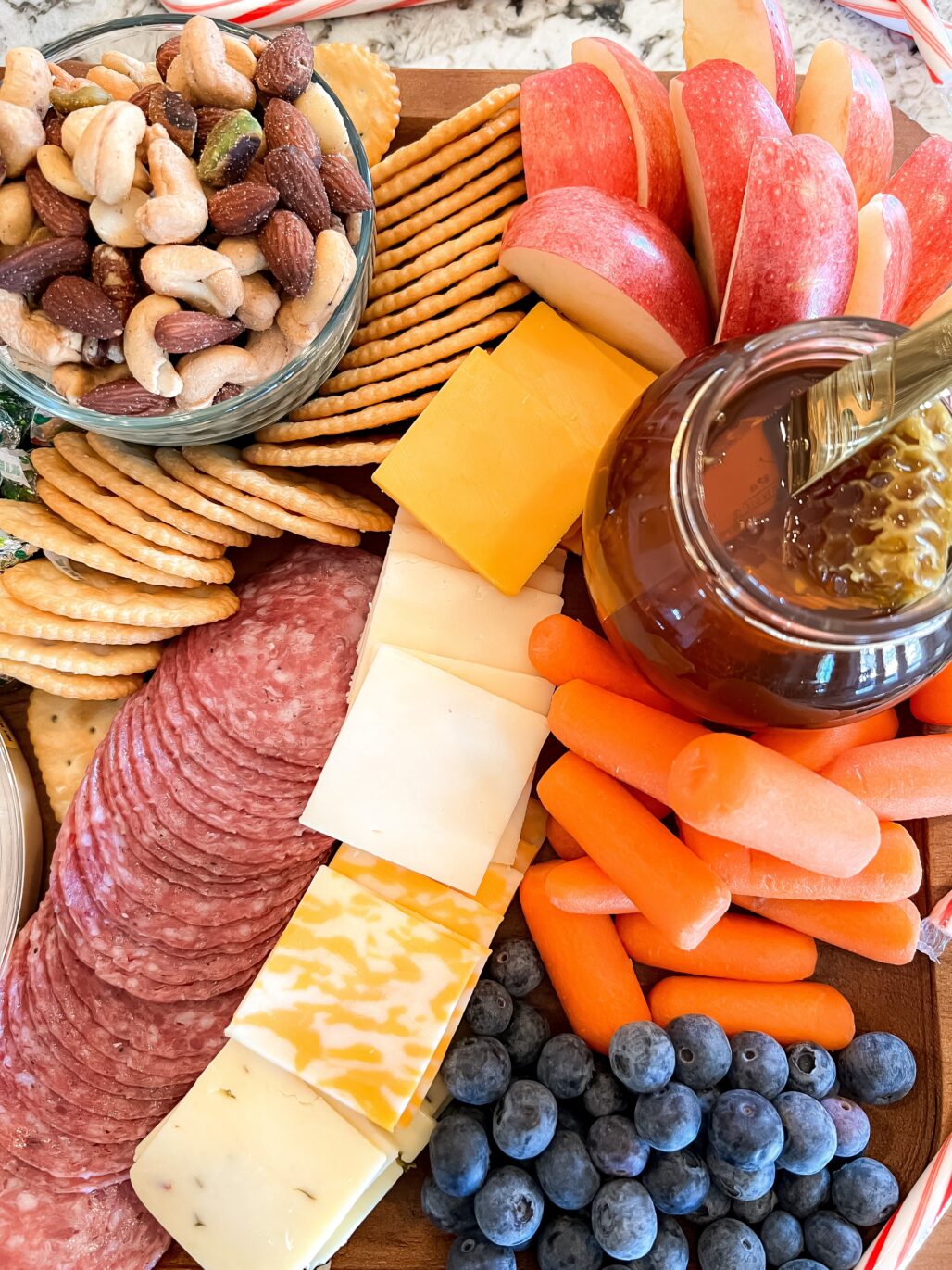 I love a good mix of sweet and savory items, and healthy and more indulgent items for a snack board, so that's exactly what I ordered! I got this adorable tray that I can easily use again and again, both for serving and for home decor! I was amazed at the low price! Below are the yummy items I piled on:
To learn more about the Walmart+ membership, the benefits available to you, and shop for your own snack board, click HERE!