Thank you to Walmart for sponsoring this blog post. I can't wait to tell you how much I love the Walmart+ membership benefits!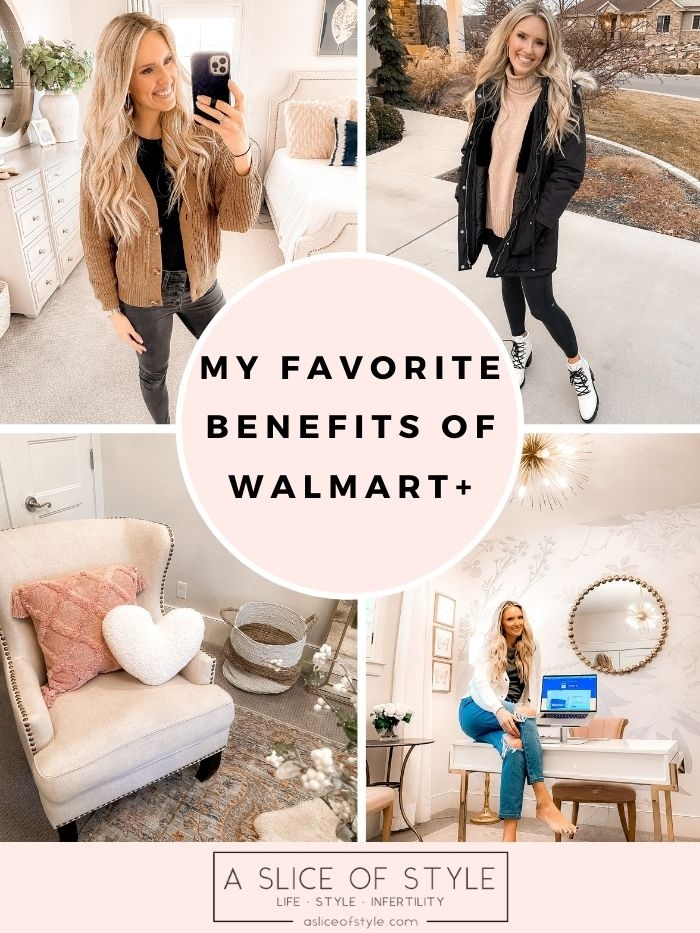 Now is the perfect time to have Walmart+ in your life! It makes reaching your New Year's goals so much easier by giving you the time to spend on what's important to you. Walmart+ helps you stay on budget with everyday low prices and saves you time by not having to go into the store for items that you may need. You could use that time saved to start new hobbies, exercise and work on your business. It also makes healthy eating more simple with free grocery delivery from your local store ($35 minimum, restrictions apply). There are so many benefits, and overall it makes my life as a busy mom a lot easier! I'm excited to share the Walmart+ membership benefits I love that have made my life so much better and saved me so much time.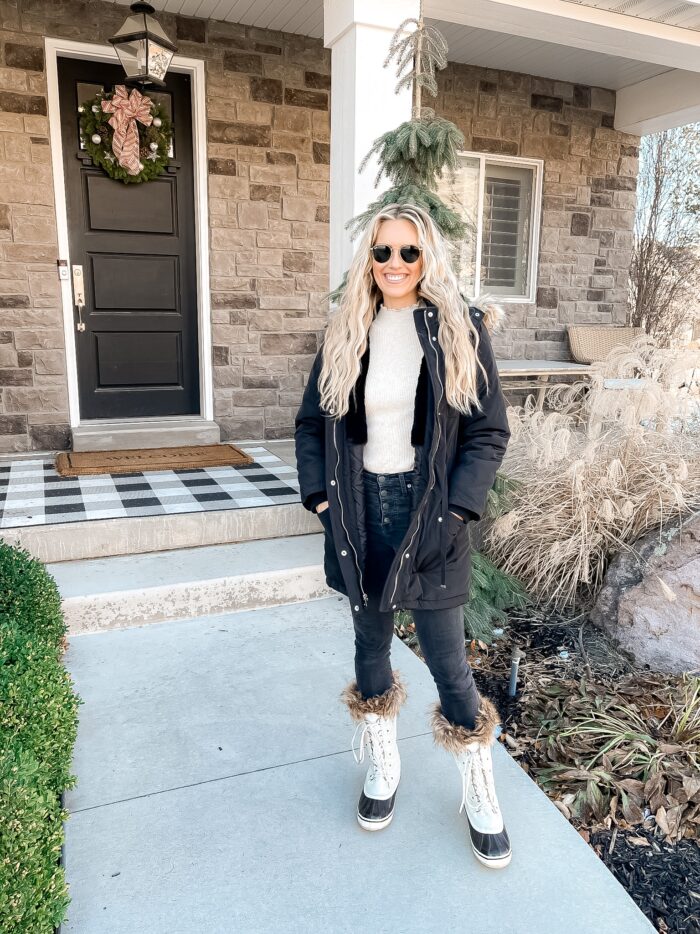 One of my favorite things about the Walmart+ membership is that you get Walmart+ free shipping on items from Walmart.com (excludes oversized/freight & Marketplace items). You don't have to worry about adding a certain amount of items to your order to qualify for free shipping. You guys know how much I love Walmart fashion, so it's amazing to get the everyday low prices with free shipping on top of that. This benefit is the best for when you only need to buy a few items.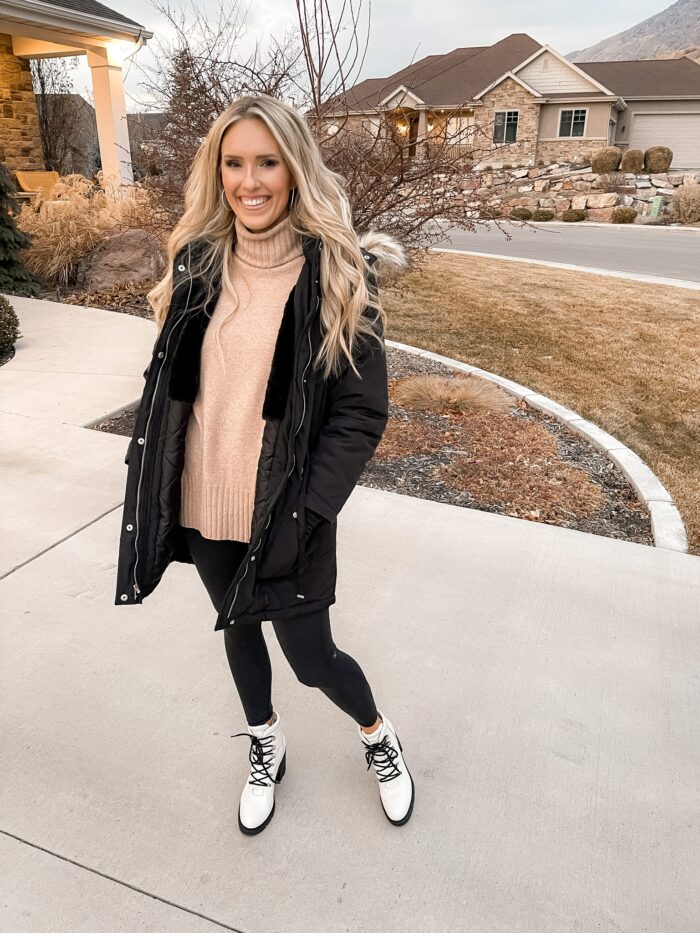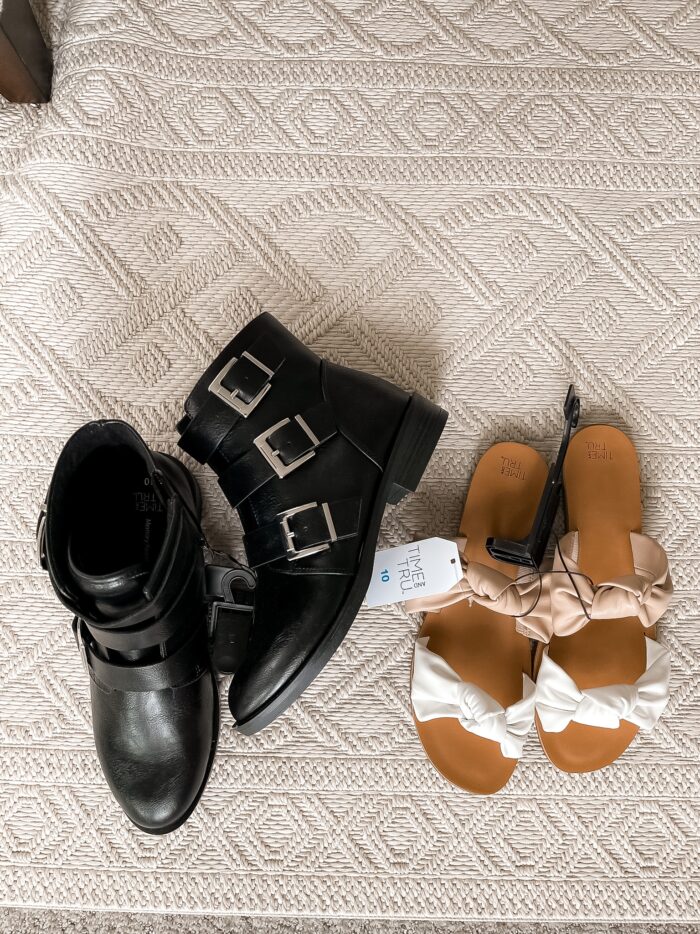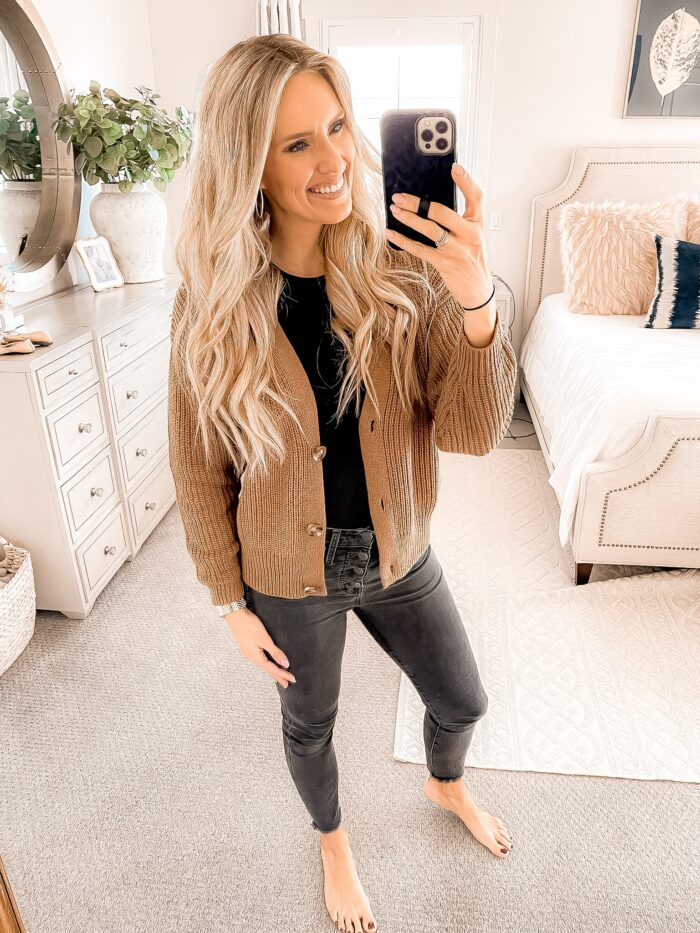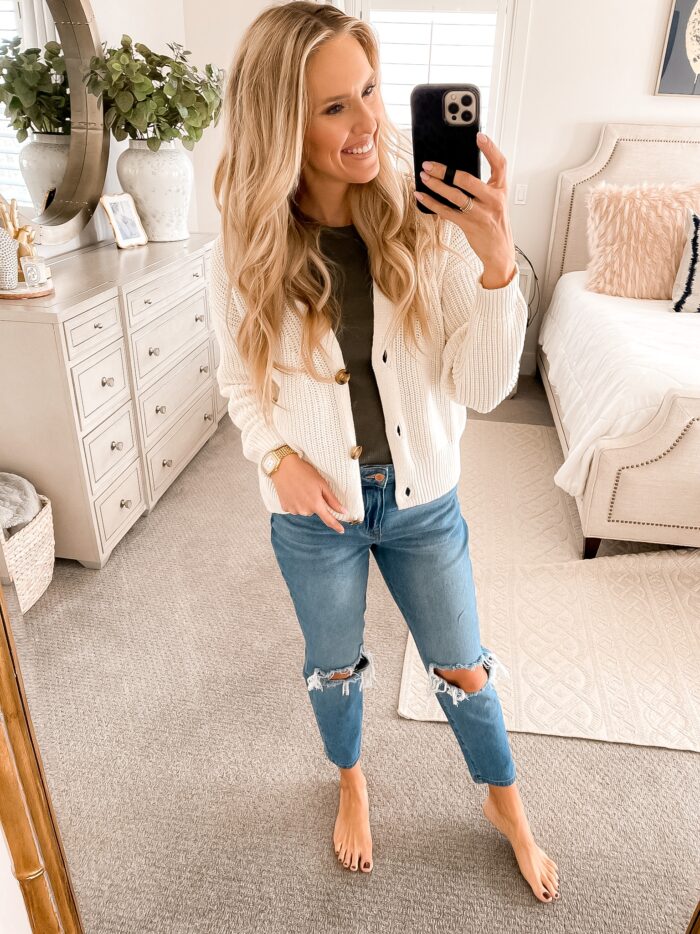 These are some of my favorite items I've gotten through Walmart+ lately! This black coat is so warm and so cute. It runs true to size and I'm wearing a small for reference. This cardigan comes in 4 beautiful colors, and I honestly couldn't believe the price. It's such a great staple in your closet year-round! The buckle booties are a great fall or winter basic that you can pair with a skirt, dress, jeans or leggings. These knotted sandals are so cute and making me so excited for warmer weather! These jeans are some of my favorites because I love the fit and you can style them in so many ways, so they're a great basic year round.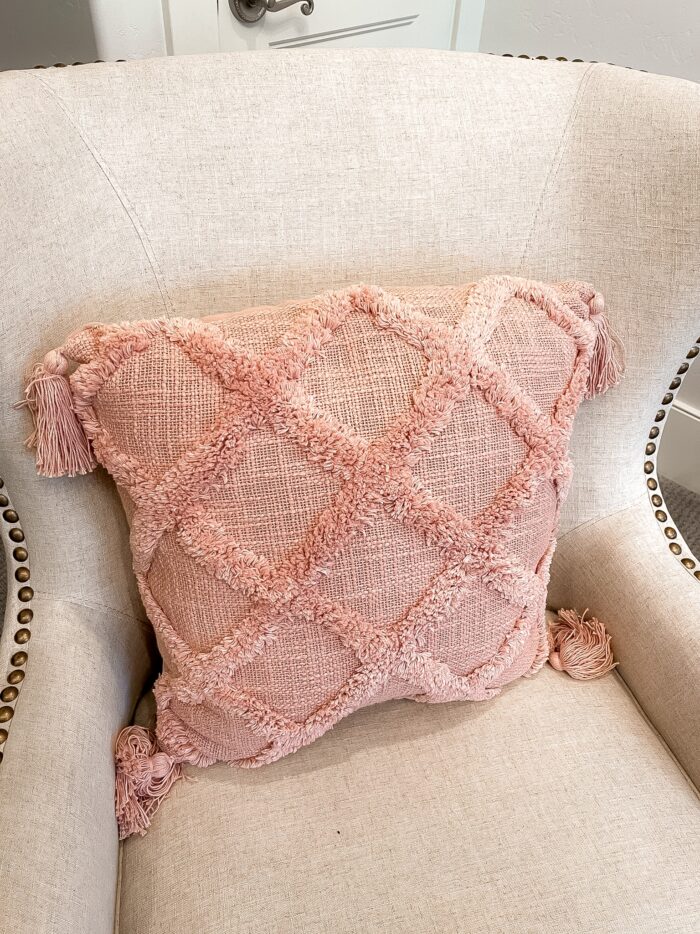 Walmart+ also has great home decor items, like this cute pink pillow that I'm going to use to decorate for Valentine's Day! It's only $16 which is an INCREDIBLE price. I also have some of these in a different color in my guest bedroom. It comes in so many other cute colors as well!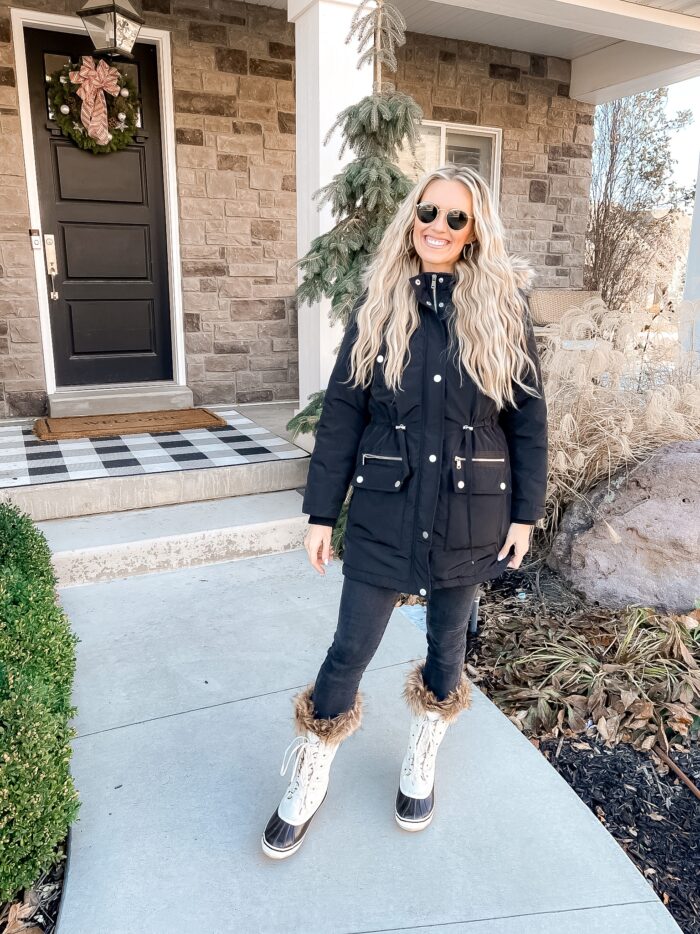 Walmart+ free grocery delivery from our local store is another one of my favorite benefits. Grocery delivery literally saves me HOURS each week that I can spend with my family and on my businesses. I don't have to worry about making time to go to the store because I can easily shop from home. I can order it all online and have it delivered right to my door at a time that works for me! Grocery delivery has a $35 minimum (restrictions apply). I also really love that when I'm already out running errands and I need to buy something from Walmart, the mobile scan & go option allows me to shop and check out with my phone in-store. Just scan, pay, and be on your way! Are you seeing a trend here? My Walmart+ membership benefits allow me to save SO MUCH TIME in so many ways!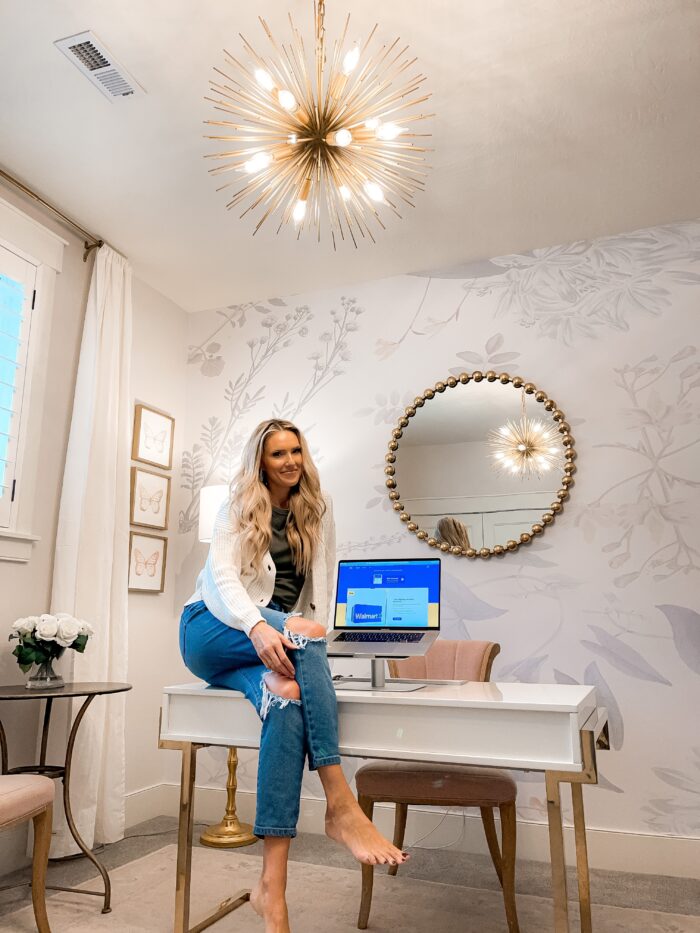 Walmart+ also gives you member prices on fuel. You can save 5 cents per gallon at Walmart and Murphy stations, which really adds up and can help you meet your budget goals this year! You can click HERE to find a participating fuel station near you.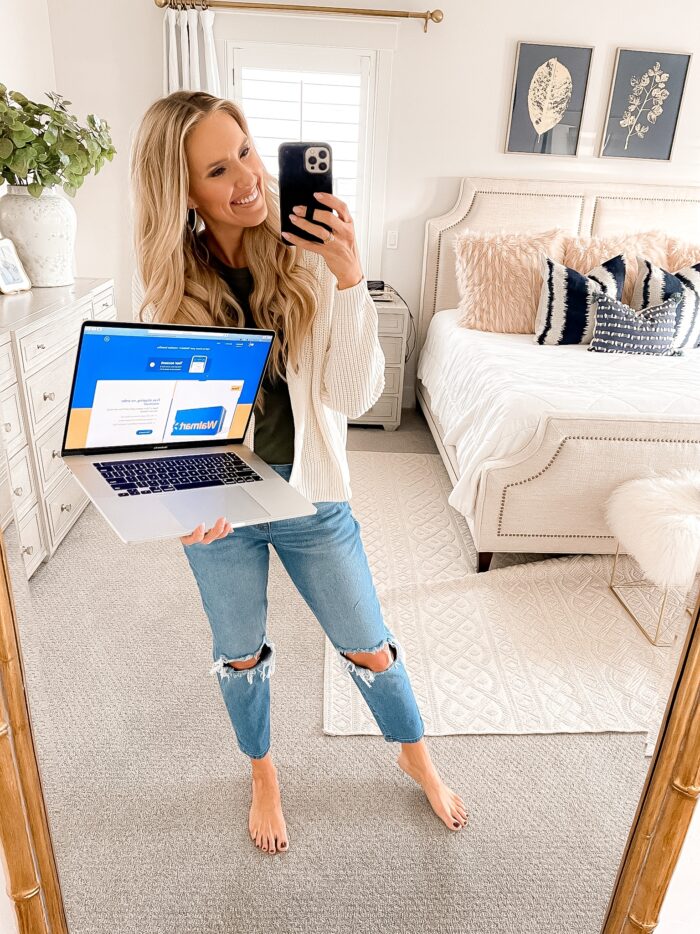 You can visit the Walmart+ sign up page HERE to see which benefits are available to you based on your location. My Walmart+ membership benefits save me so many hours each week and I'm so grateful that I have the opportunity to use it! Click here to sign up.
If you want to learn more about Walmart+, click HERE
To see my Walmart winter fashion haul, click HERE
To read more about why Walmart+ makes my life easier, click HERE