Thank you to Walmart for sponsoring this blog post about Walmart+ that I am SO excited to share with you!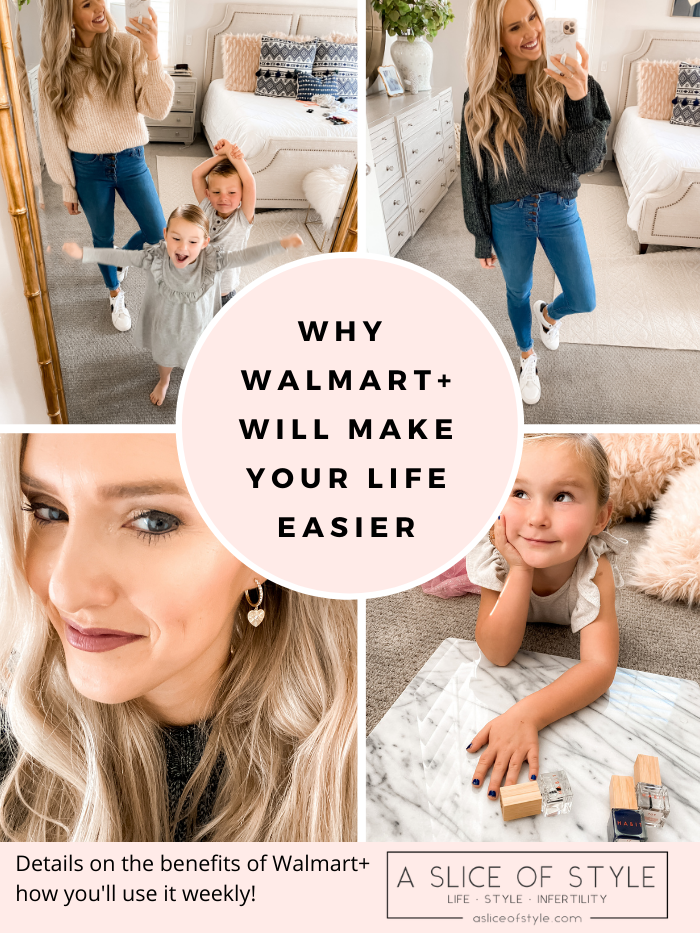 We shop at Walmart every single week, so when they recently launched their Walmart+ membership here, I was very intrigued and excited to see what benefits would be included. When I signed up and viewed my membership benefits, that excitement grew tenfold because I realized how life changing this membership is going to be for me!! It's going to save me SO MUCH precious time on shopping for the items that we need so I can focus on other important priorities my life!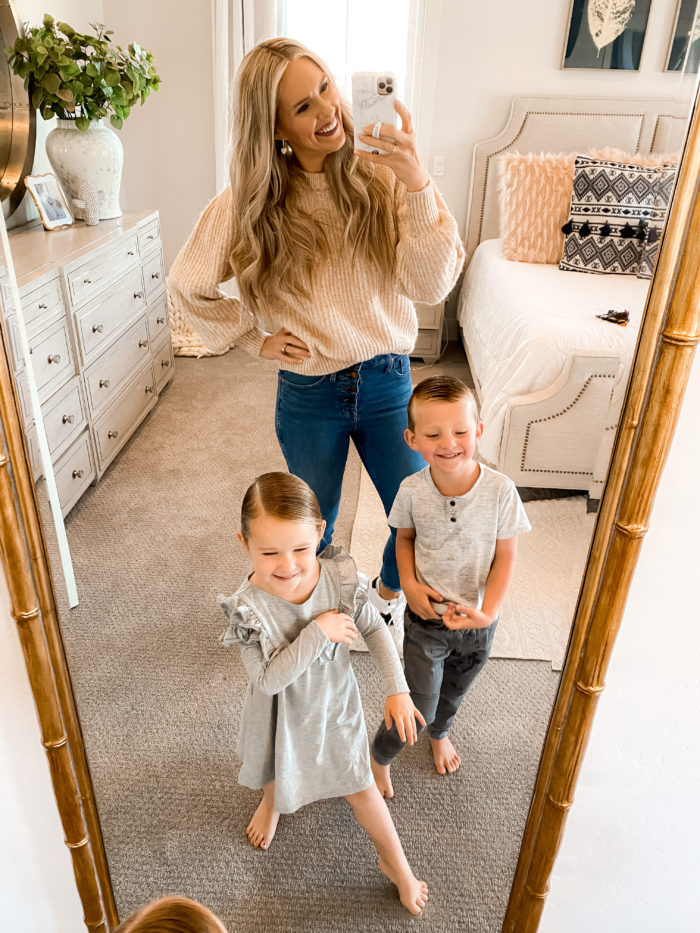 Goldie's dress (under $15!) | My sweater | My earrings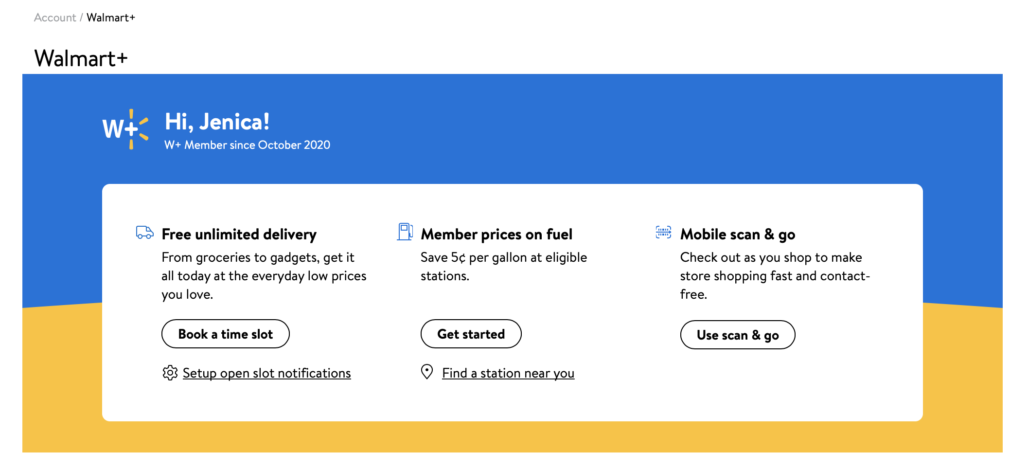 Walmart+ Benefits I'm Excited About
The first Walmart+ benefit I'm excited about is the free unlimited delivery ($35 minimum, restrictions apply). I ordered some items that we needed yesterday (this mascara which is my favorite and the only kind that doesn't flake or smear on my eyes, this cereal that is organic and SO tasty, these oats that I eat every morning with bananas and honey, and these bars for my kids that they eat every single day), and I was amazed at how quickly they came! I placed my order at about 8:45 and my items were delivered at 1 pm!! I'm still shocked. This saved me, personally, at least 45 minutes of my time from driving to and from Walmart and my time spent in store, and honestly probably closer to an hour.
I'm so busy with my kids and my businesses, and I know you are, too! Saving so much time is incredible and the fact that I could get the items we needed so quickly through Walmart+ makes my life so much easier!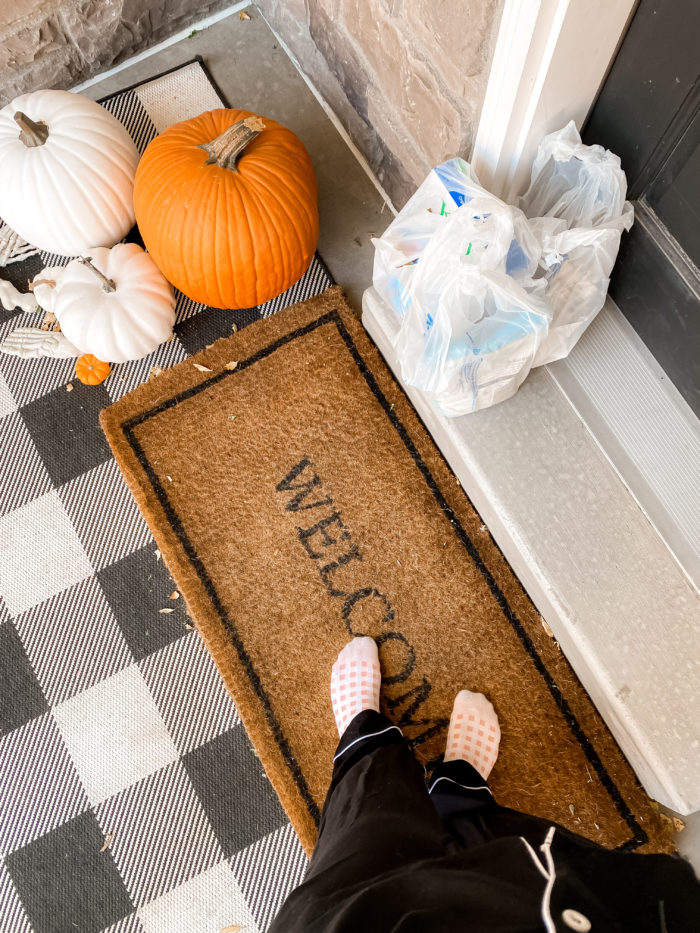 Shopping in my pajamas!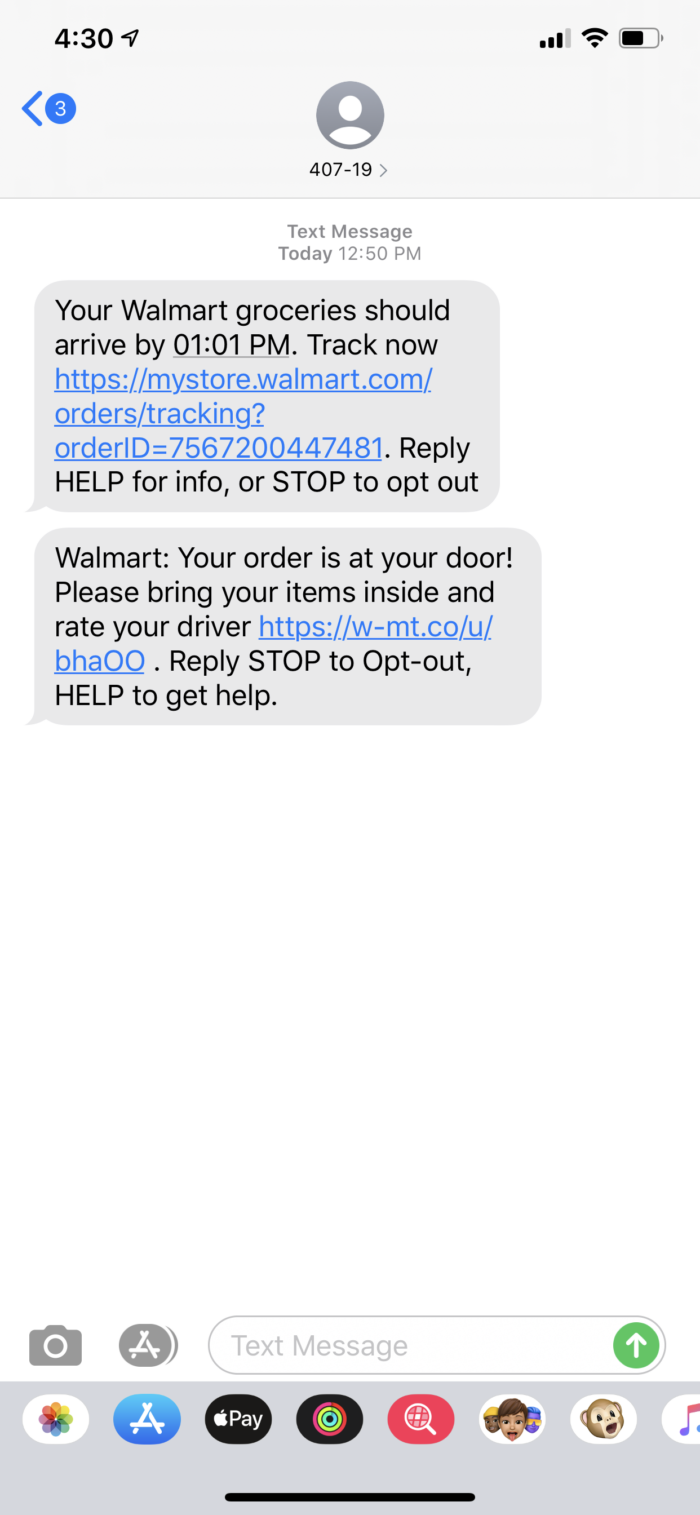 The text message updates I got after I placed my Walmart+ order. It was SO simple!
The next Walmart+ benefit I'm excited about is saving 5 cents per gallon at eligible Walmart and Murphy stations! Since they have so many locations, it will be very easy to find a gas station to fill up at that I can save 5 cents per gallon at.
I was also completely thrilled to read about my Walmart+ benefit that will allow me to scan and shop as I walk around the store!! It will save me so much time! When you get to the store, open up your Walmart app, go to your menu then click "Account" then tap "Mobile Scan & Go." As you shop, scan the items that you are buying and you can see totals in real time. When you're done shopping, scan the QR code at self checkout, pay from your phone then get your exit pass and head out the door! It will save time and I love that it's contact-free. I am SO excited about this!!
15-day free trial
Click here to access your 15-day free trial of the Walmart+ membership! Test out the benefits and see how much it simplifies your life and saves you so much time. You can order things like Play Doh for your kids when you need a fun activity, Kinetic sand (my kids can play for a long time and get so creative with it!!), groceries, craft supplies and so many other essentials.
I bought the plan for just $98/year which is only $2 per week (Annual plan only calculated based on 52-weeks). It pays for itself in just 2 deliveries based on the $7.95 delivery fee!! You can also choose to pay month to month for only $12.95. The amount of value that you get in time saved to spend on your most important priorities is worth way more than that!
other items from walmart i'm loving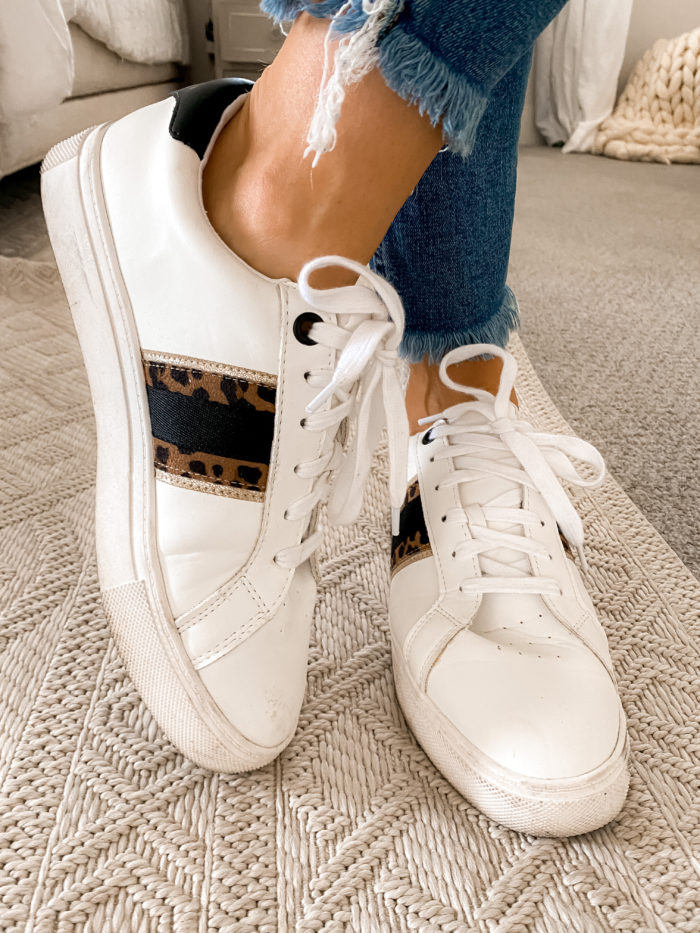 These sneakers are so comfy! I've worn them with dresses, skirts and jeans. They run true to size and I've had them since last year!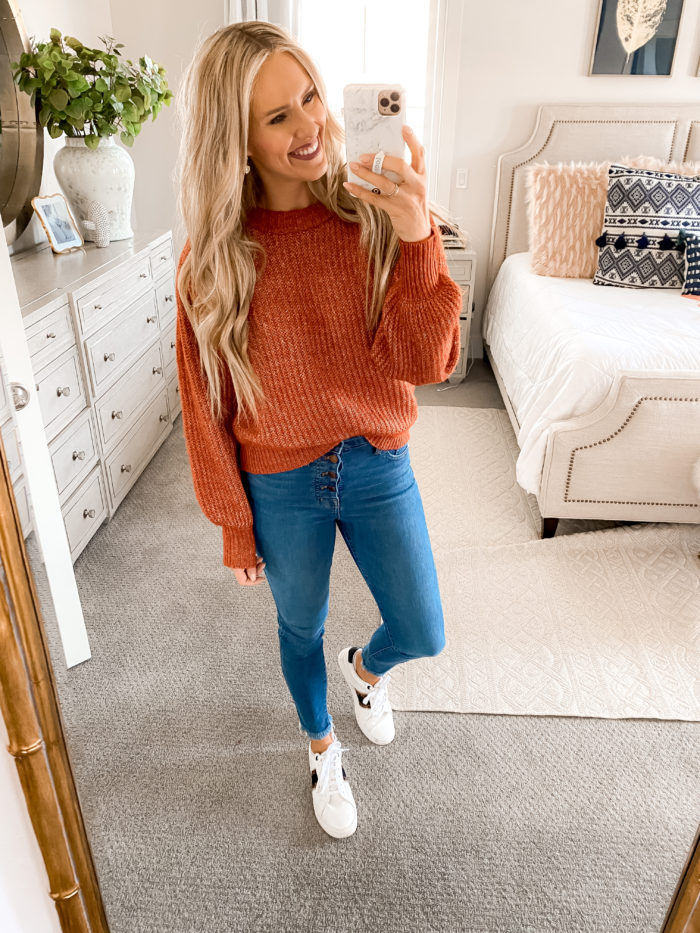 This balloon sleeve cozy sweater is incredible and I have it in all 3 colors! They are only $29 and true to size. I'm wearing a small. It's such a great closet staple! I would also highly recommend this sweater, this sweater, this long sleeve tee and this leopard sweater. I ordered true to size on all but the leopard sweater. I have it in a medium and I like the looser fit! I have them all!! They are so affordable AND high quality!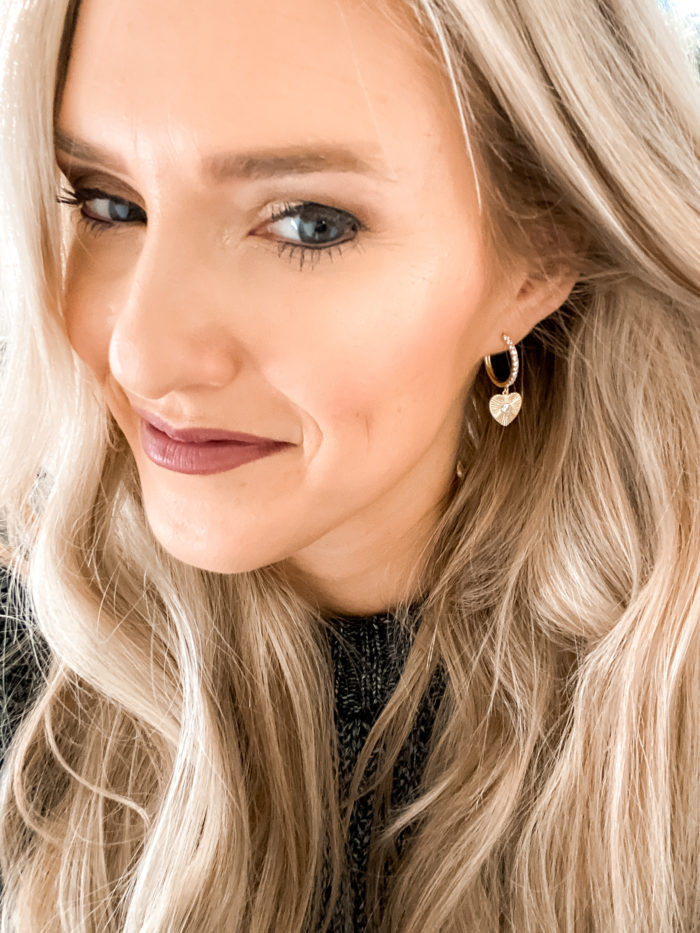 I LOVE this pair of gorgeous gold heart earrings. They are the perfect statement piece without being too large and bulky.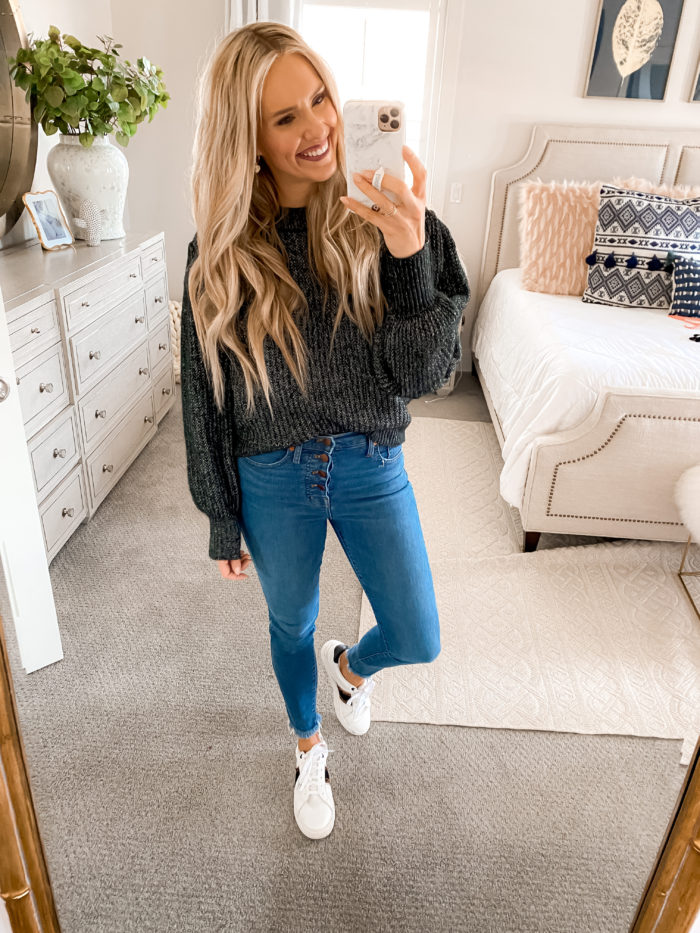 Here's the darling balloon sleeve sweater again in the black color!! SO comfy and comfy!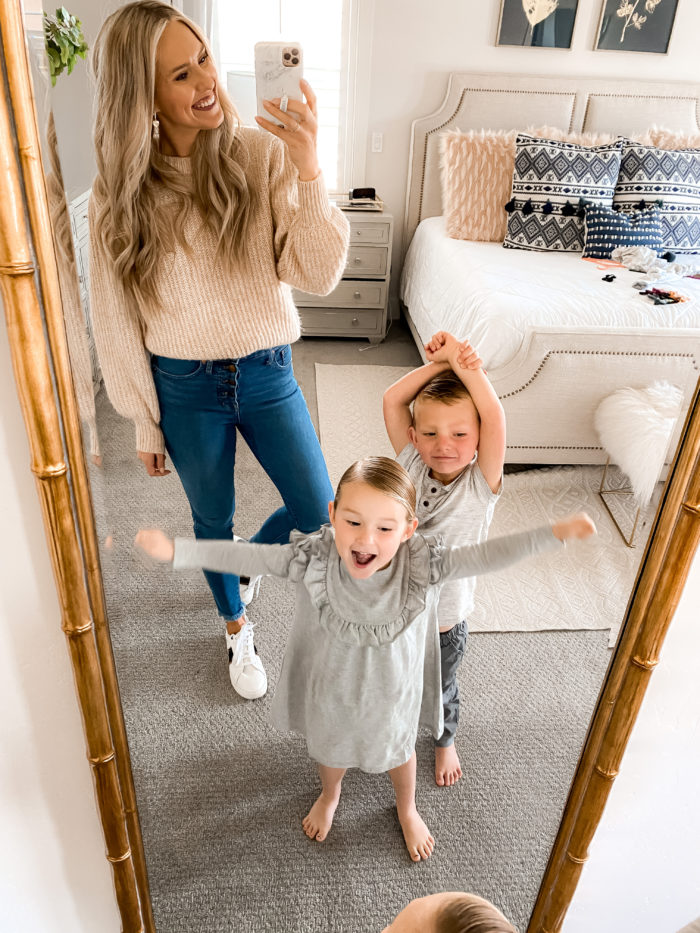 I love Goldie's precious little dress!! It's only $14.96 and runs true to size.
CHECK OUT MY WALMART baby safety products HERE
CHECK OUT MY CLEAN WALMART nail care products HERE
CHECK OUT MY september WALMART FASHION HAUL HERE