Thank you to Walmart for sponsoring this DIY Christmas gift blog post!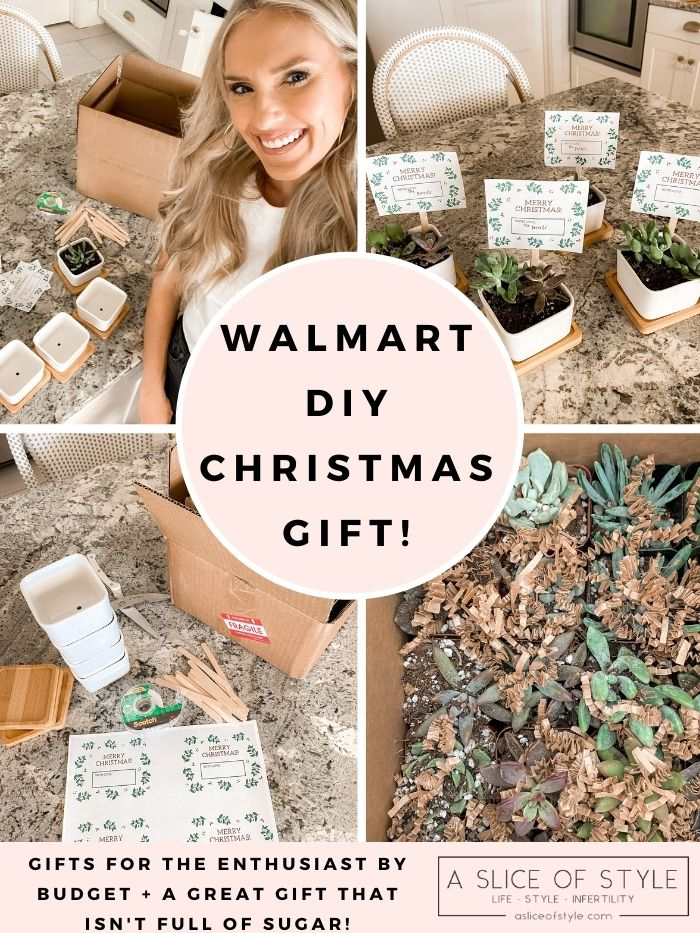 I've teamed up with Walmart to share with you guys some great ideas for holiday gifting! One of the things I thought about was gifts for neighbors that would be amazing with the cold weather that accompanies Christmas.  For those that love to be outdoors like me, the winter can be a little rough! I think it's nice to bring the outdoors inside when we can't be outside as much. Also, since the holiday season is already filled with treats and candy, I wanted to share a DIY Christmas gift idea that doesn't involve those things!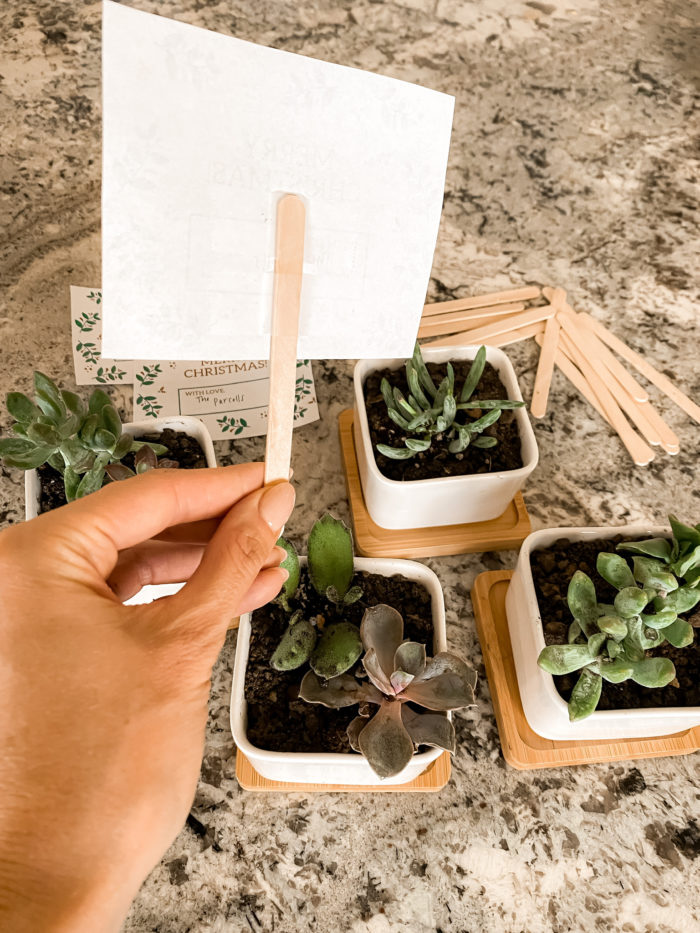 I ordered these succulents from Walmart then planted them in these cute little containers that I also got from Walmart. I also bought a bag of soil and added a little extra to each of them when I planted them!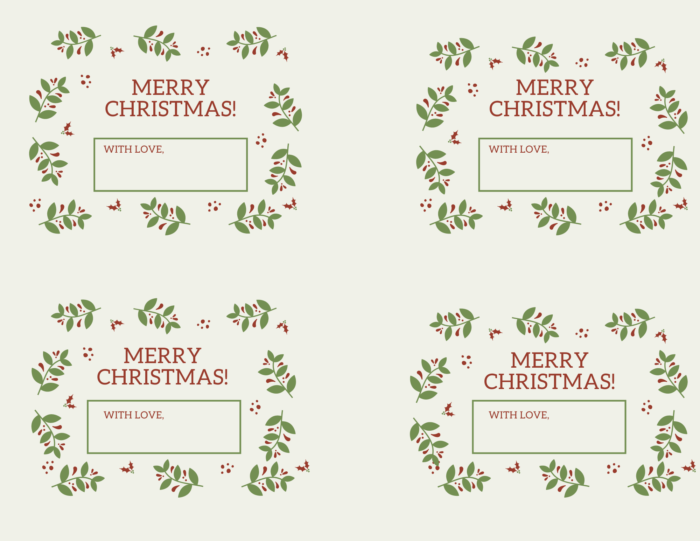 This little Merry Christmas gift tag that I created is perfect to add to your plants before gifting! You can access the PDF here to print and use yourself (for free)! I just taped the gift tag to a popsicle stick and put that in the soil once my succulent was planted. It's a great DIY Christmas gift that will last a long time, and also brighten up any space.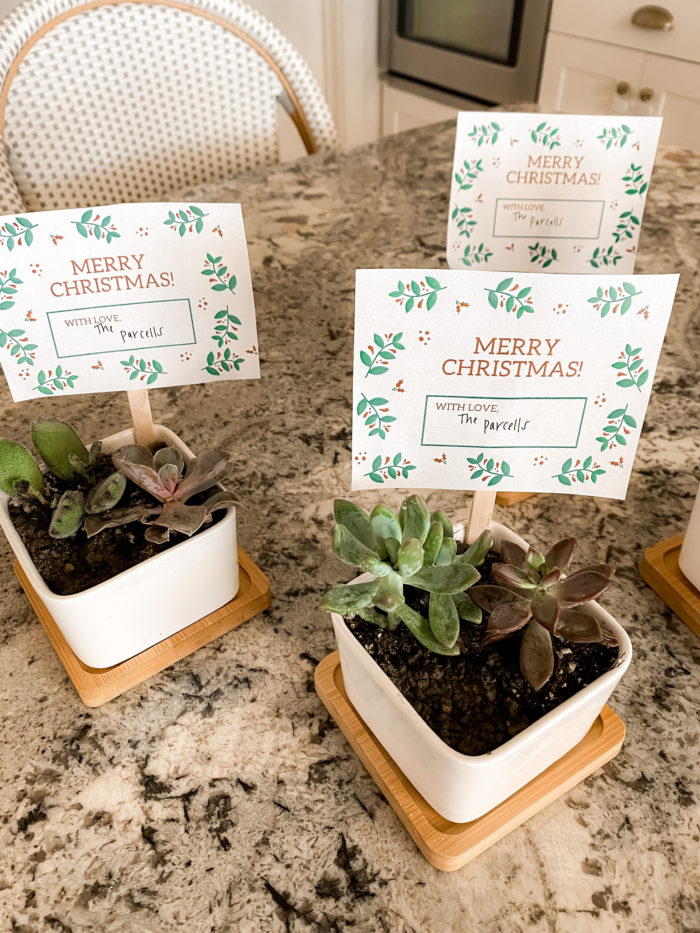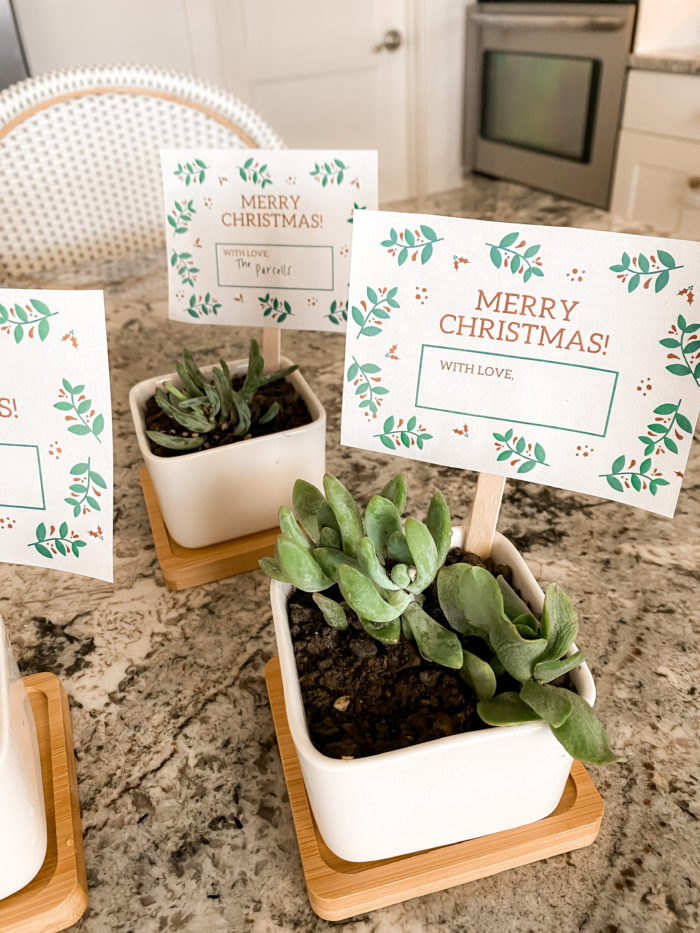 They turned out SO cute and I'm so excited to gift them to neighbors when the holiday season gets closer! This would be a great gift for nature lovers, the outdoorsy type, or anyone who maybe has a little bit of a harder time with the colder weather — you can bring the outdoors indoors with this gift! 🙂 These just need to be watered once a week, and it will help brighten up the entire season for months and months to come. This truly is the perfect DIY Christmas gift. You can find everything you need to make these below!
shop this diy christmas gift from walmart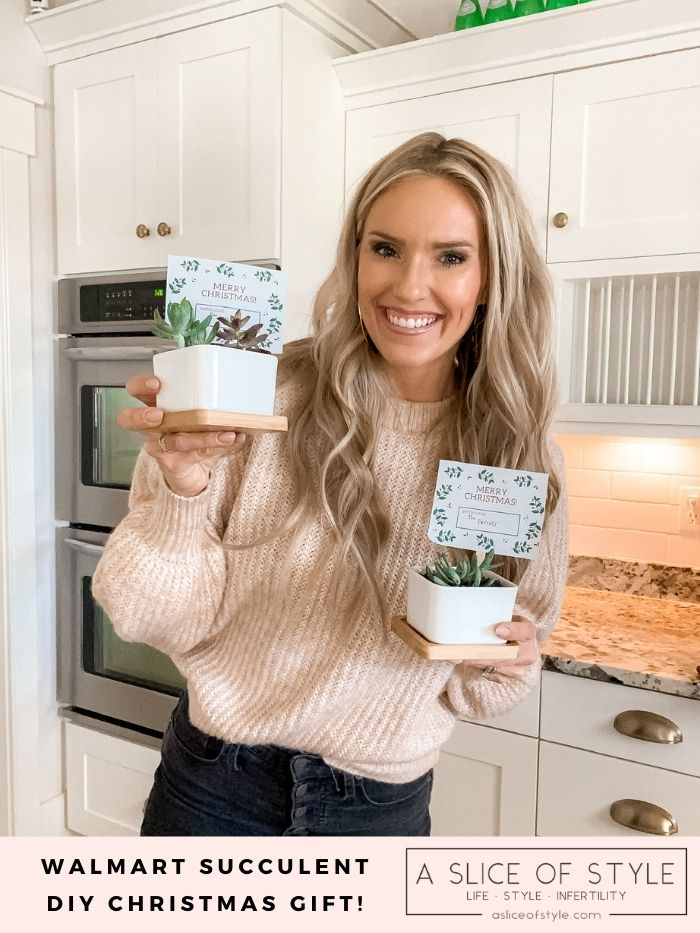 I've gathered some more awesome gift ideas for people in your life who love the outdoors, sports, fitness, nature, and DIY! Walmart has a huge assortment of quality gifts for all different budgets! They make Christmas shopping so convenient — you can order online and get fast shipping or pick up in store! I've organized these gift ideas by category, or you can scroll down and shop by price.
Sports & Fitness Enthusiasts
1. Foam Interlocking Tile Exercise Mat HERE
2. Yoga Mat HERE
3. Insta Set Portable Soccer Goal HERE
4. Workout Bench with Squat Rack and Preacher Pad HERE
5. Titleist Pro Golf Balls HERE

Outdoorsy Types
1. Outdoor Air Fryer HERE
2. 12 Inch Woven Basket Planter HERE
3. 10 Foot Fishing Kayak HERE
4. Fishing Rod and Reel HERE
5. 14 Person Camping Tent HERE

DIY-ers
1. Mechanics Tool Set HERE
2. Cordless Drill & 70 Piece Project Kit HERE
3. Cordless Leaf Vacuum Kit HERE
4. Impact Driver Bit Set HERE
5. Hot/Cold Water Dispenser HERE

Top Gift Picks by Price
gifts under $25
1. Organic Mushroom Grow Kit HERE
2. Soccer Ball HERE
3. Official Size Volleyball HERE
4. Multi Color Sharpies – 60 Pack HERE
5. Bottle Garden Kit HERE

gifts under $50
1. Mini Portable Electric Fireplace HERE
2. Golf Putting System HERE
3. Round Wood Burning Fire Pit HERE
4. Refractor Telescope HERE
5. Lithium-Ion Impact Driver HERE

gifts under $75
1. Copper Finish Outdoor Side Table HERE
2. Portable Cornhole Set HERE
3. Toddler Trampoline with Hand Rail HERE
4. Spikeball Set HERE
5. Competitive Volleyball Set HERE

gifts under $200
1. Bounce-n-learn Trampoline with Enclosure HERE
2. 2-Player Arcade Basketball Game HERE
3. Inflatable Kayak HERE
4. Pool, Air Hockey, & Foosball Game Table HERE
5. AeroGarden Harvest 360 HERE

check out last year's Walmart gift guide for kids HERE.
check out my september Walmart Fashion haul HERE.
check out the best walmart baby safety products HERE.