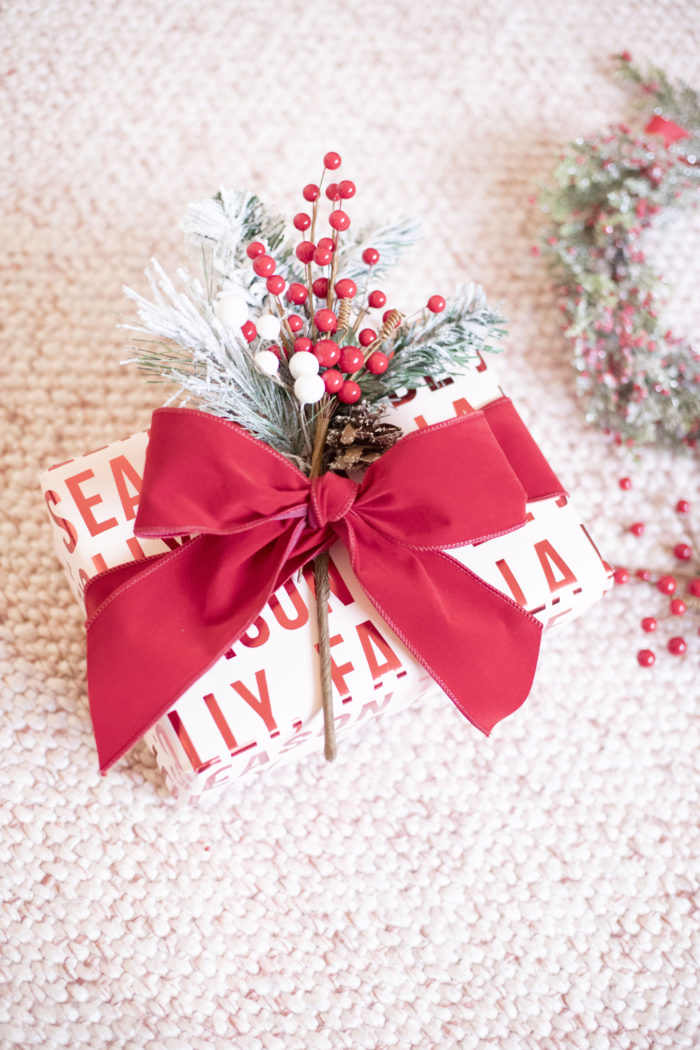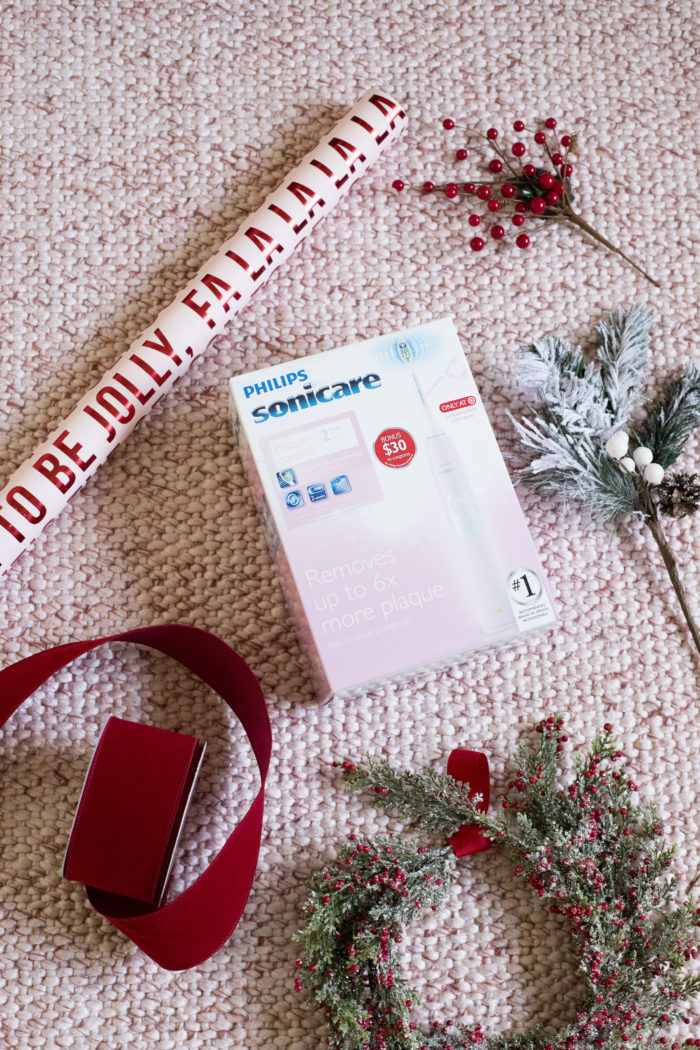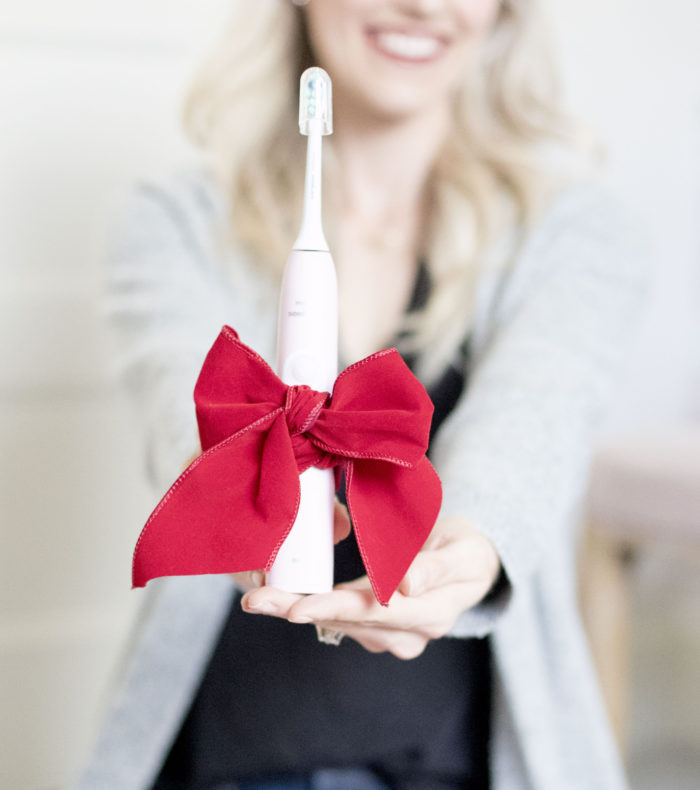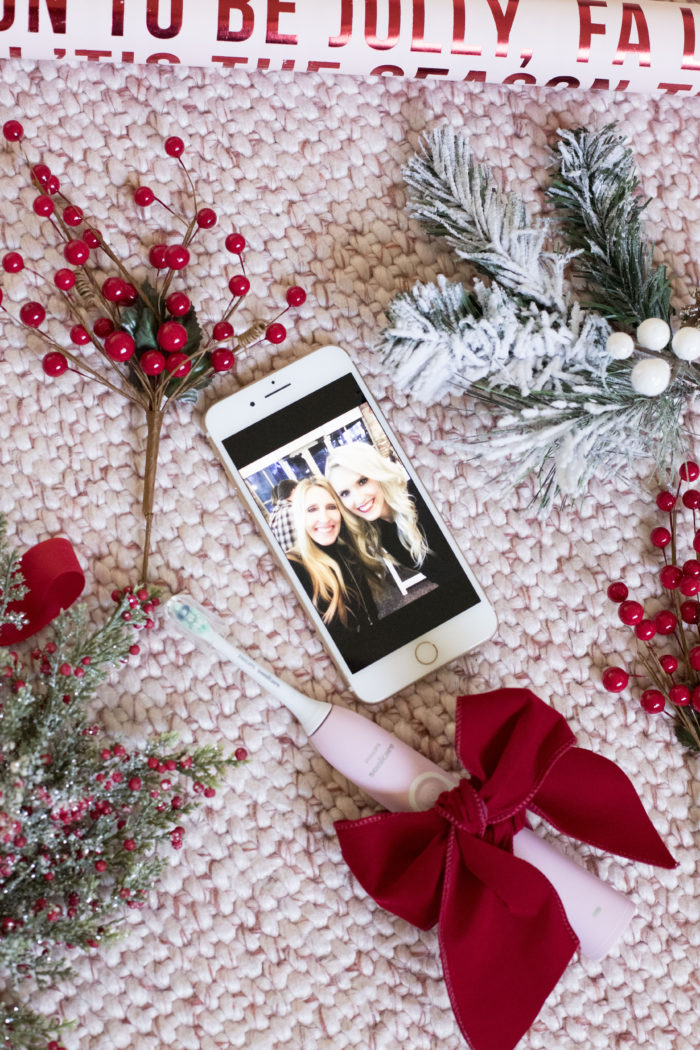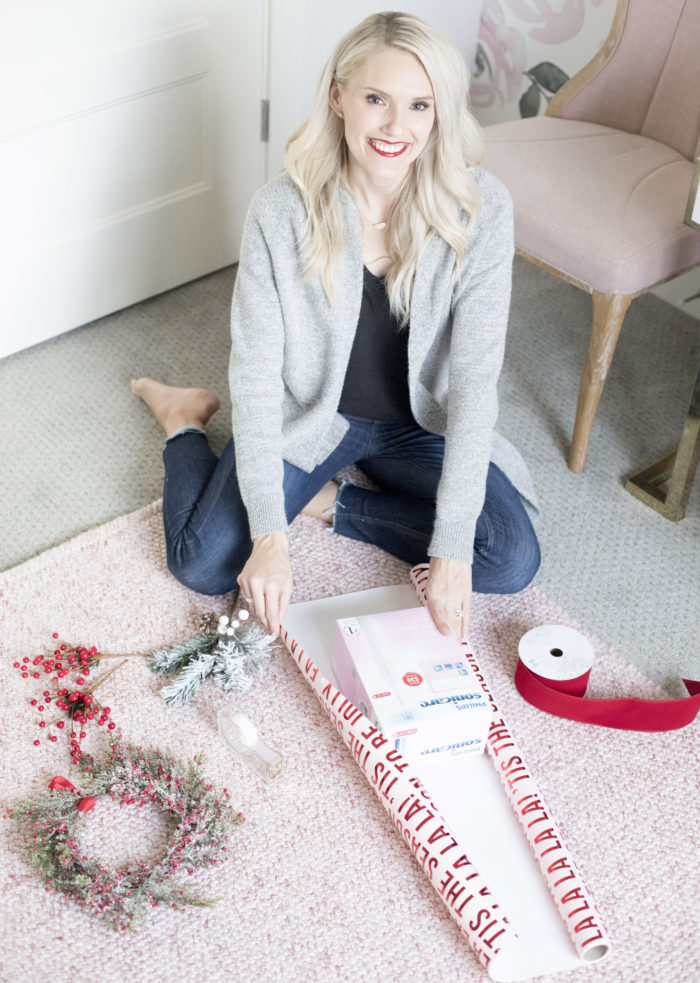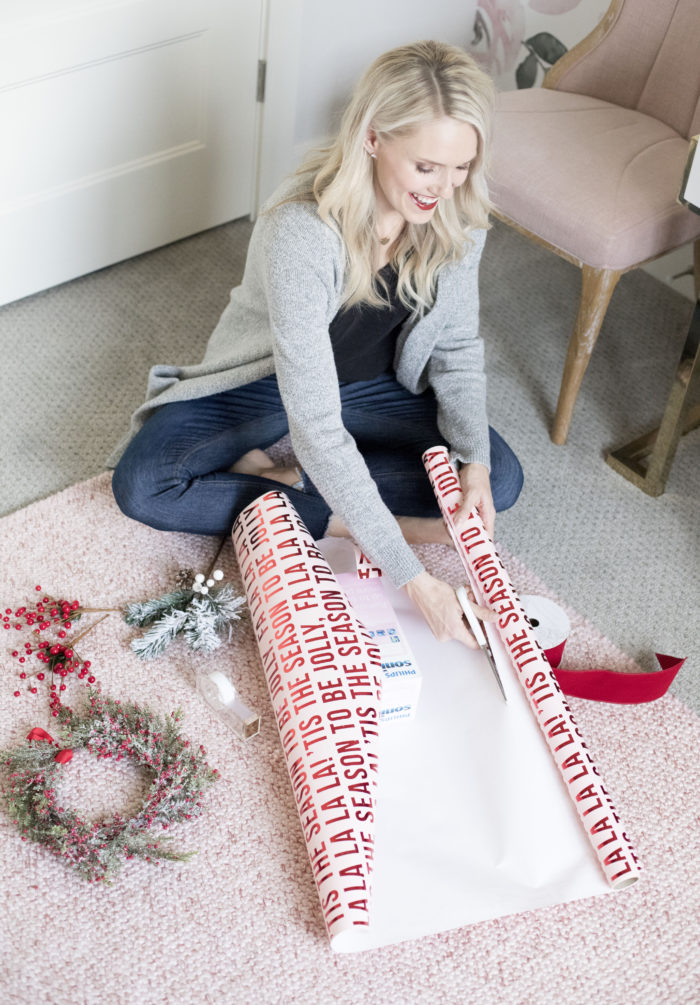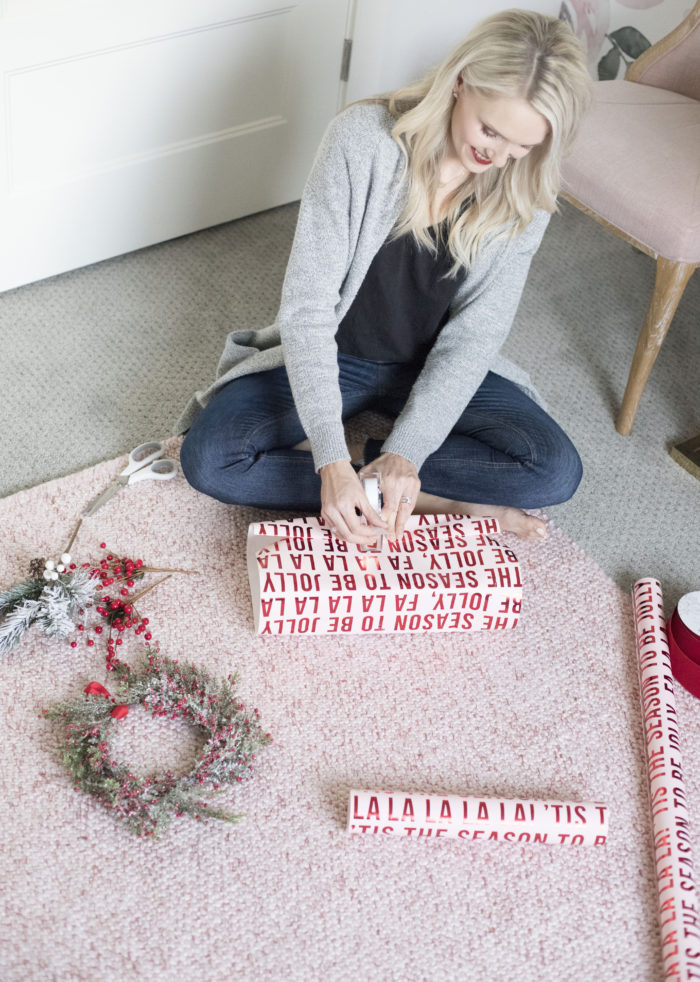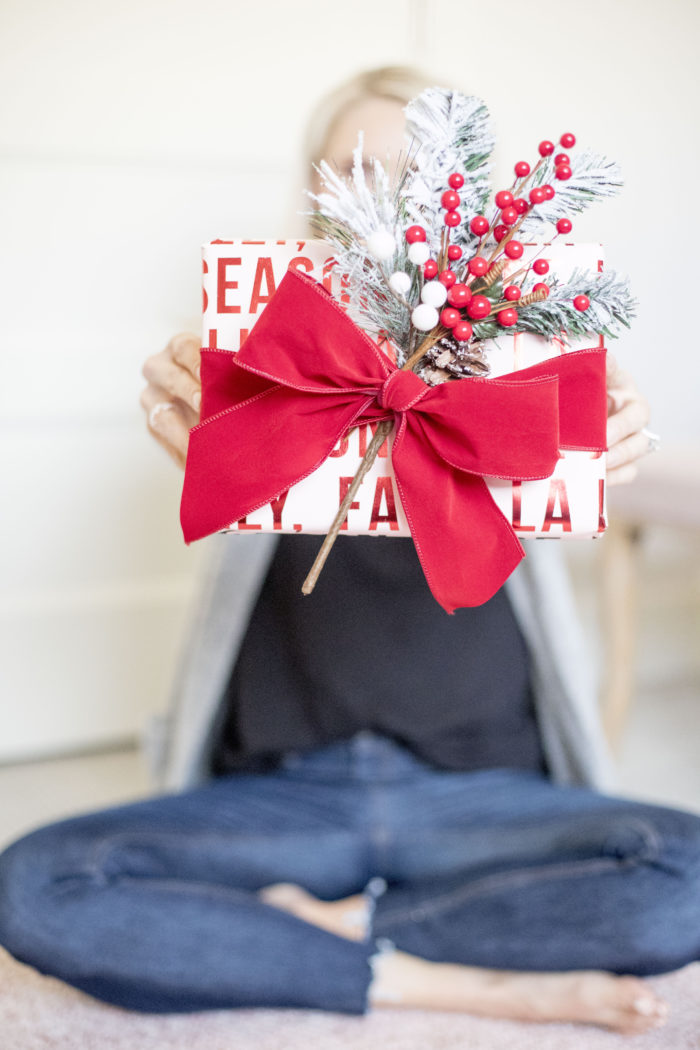 Toothbrush: Target | Tee: Madewell | Jeans: Rag and Bone | Sweater: Hinge
This post has been sponsored by Philips Sonicare™ and I have received free product to review. All thoughts and opinions are my own. This is brand that I love and use every day!
My mom is my best friend. She's the one who has always, always been there for me and she's someone I can turn to for solid advice. She has a good head on her shoulders and isn't too emotional which enables me to trust her with anything from what bathroom cleaner to use, to relationship advice with anyone. It's easy when I'm with her because we have zero expectations for each other and we are both so easy going that we really don't care what we are doing as long as we are together.
One of my favorite memories of my mom growing up is during Christmas-time because my mom always made it so special, no matter how much we had. I moved around a lot growing up, and some of my most poignant memories were in a little red brick house that we lived at in the small city of Springville, Utah for 3 years. No matter where we lived, she would get out the same Christmas stockings with our names on them that she had made and it always felt special. My stocking had big painted Christmas lights on a string that were all different colors and I always knew that it would be filled with treats on Christmas morning. She would always buy those cute Lifesaver storybooks. If you're not familiar with them, they appear to be a book, and when you open them, there are rows of lifesavers. I think my favorite part is that I didn't really love the taste of that particular candy very much, but I knew she gave them to us because those were her favorite things at Christmas growing up, so she thought it was the tastiest treat that she could give us. Her parents gave her candy only once a year, so when they gave her those books of Lifesavers for Christmas when she was a girl, she would crush them up and make them last for months and month by savoring each tiny piece. It makes me happy to think about. And is my inspiration to make sure to give her a gift that is just as rewarding and thoughtful.
For most of my life, my mom has been an office manager for either a dental office or an orthodontic office. When I live in the same state as her (which is now, yay!), I like to get my teeth cleaned from the dentist that she works for. She has worked in multiple offices and literally every single dentist has always recommended the Philips Sonicare 2 toothbrush for getting my teeth the most clean while brushing. I skipped using my Philips Sonicare 2 for a couple weeks and used my manual toothbrush, and I literally could feel a build-up start to happen on my teeth. Ew!!

For my mom's whole life, she has had a white Philips Sonicare toothbrush which is all good and great until...uh oh...make sure you don't mix it up with anyone else in the house! I LOVE these new Philips Sonicare 2 Series Electric Toothbrush's that come in 4 colors- (all exclusive to Target) pastel pink, blue, steel, and aqua varieties!! That way, everyone in the house can have a different color and there won't be any mix-ups. This is the perfect Christmas gift. I love the blush pastel pink and know that she will, too. I'm a firm believer that the small things build a life filled with the joy, and I know that when she sees her pretty pink toothbrush, it will make her smile! You can buy these toothbrushes at Target and to save yourself from the last minute holiday gift stress, be sure to take advantage of the no coupon necessary savings on Target.com during Black Friday. Click the image below to shop the product right now! It's the perfect gift that gives again...and again...and again!