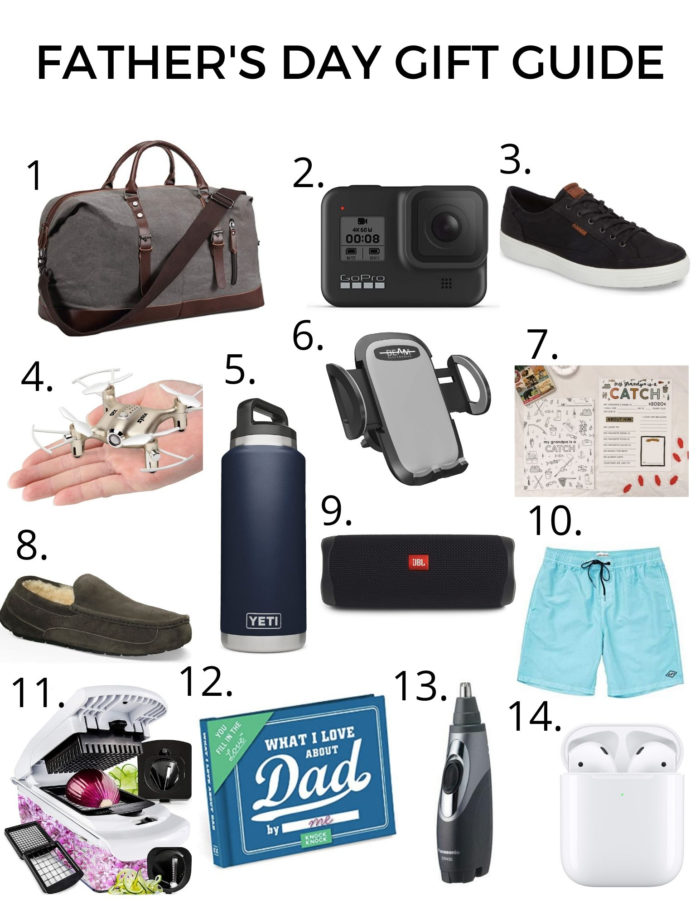 We are big fans of Father's Day over here! Tyler does so much for our family, and we love having a day that's all about him. I put together this Father's Day Gift Ideas guide with practical gifts, fun gifts, and gifts that will get the kids involved! Hopefully these ideas will get everyone excited for dad's special day. For more ideas, you can check out the rest of my affordable Amazon favorites for men here! 🙂
Father's Day Gift Ideas
1. This is a great travel bag that not only looks great, but is also very spacious! It's large and good quality. This would be great for work trips, family trips, and more!
2. This is a gift that my husband totally loves. The GoPro is always so fun for us to take on our family trips! It's a great way to document family time.
3. My husband loves the ECCO shoe brand from Nordstrom. They are great quality and they make them in a lot of different styles and colors. They're a great every day shoe, they look great, they're comfortable, and you're sure to get your money's worth with them!
4. If your husband is anything like mine, then this is the perfect gift! Tyler LOVES to fly drones around our house or on trips like Lake Powell. This mini drone is very affordable and has great reviews!
5. Tyler loves his Yeti water bottle! It holds a lot of water and keeps it cold for hours and hours. They have tons of color options on Amazon and you can find different lid options as well! They're great for camping and all kinds of other outdoor activities. Especially when the weather is hot!
6. This is one of the highest rated smart phone car mounts I have found. It clips easily onto the air vent and rotates 360 degrees. It's only $11.99!
7. Colorly Love makes super cute PDF printables for all different holidays and purposes. They have the cutest Father's Day PDF printables for only $3.00! It includes coloring pages, a banner, and a questionnaire. They're not only cute, but a great activity for the kids to do with dad or grandpa to spend some quality time with them on their special day!
8. Both Tyler and I love our Ugg slippers. There are definitely cheaper slipper options out there, but the quality of these is worth the price in our opinion! They are also SO soft and comfy.
9. We love a good speaker for at home or for family trips! We rave about this one because it's so easy to use and it's great quality! Bose is a great brand, and we've convinced many other friends and family members to get this speaker over the years.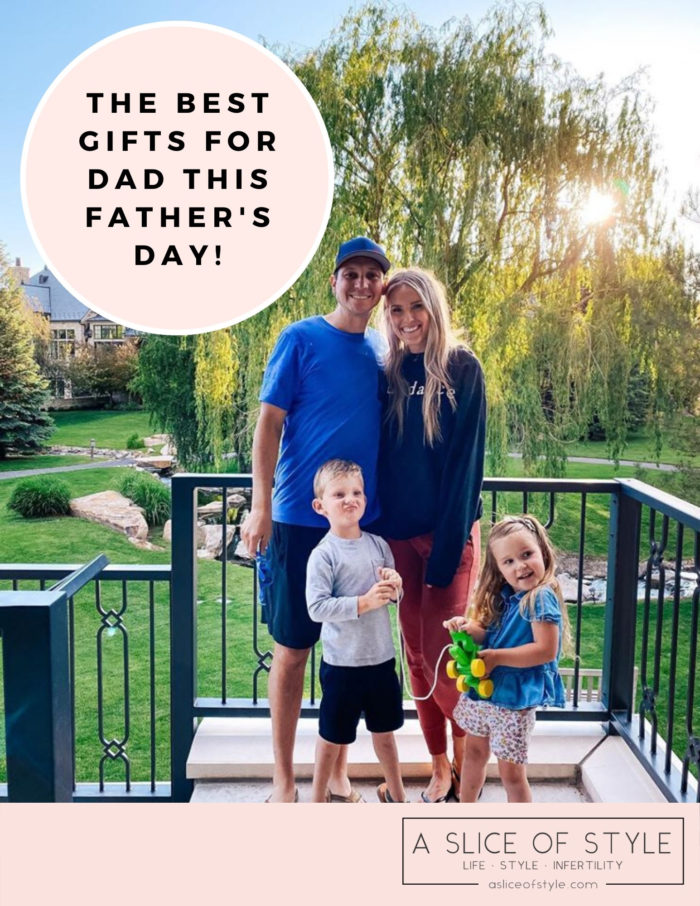 10. Tyler loves Billabong brand swimsuits. You can find them on Amazon in a variety of colors and designs. This is the perfect time to get some new swim wear!
11. For any men who love to cook, this is a great gift idea! It makes chopping vegetables SO much faster and easier.
12. I think this is such a simple yet meaningful gift idea for the kids to fill out for dad. My kids would definitely need my help to do this, but I think it would be perfect for kids who are a little bit older! It's something that would be great to look back on for years to come!
13. For those of you looking for a practical gift…this is a great option!! It may seem a little silly, but I promise a nose hair trimmer is so useful and worth the money.
14. These are a pricier gift option, but we absolutely love them! They are great for working out and for working from home. Plus if you buy them for your husband, you get to use them too. A win-win right?! 🙂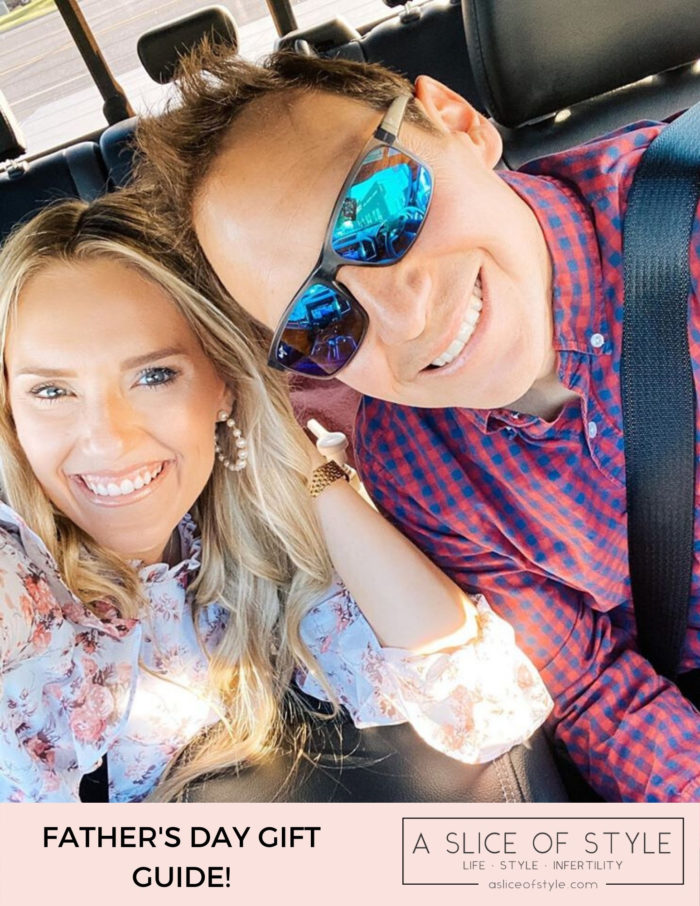 MY AMAZON FAVORITES FOR MEN HERE
MY LAST FATHER'S DAY GIFT GUIDE here
What are some of your favorite Father's Day gift ideas?  Let me know in a comment below!