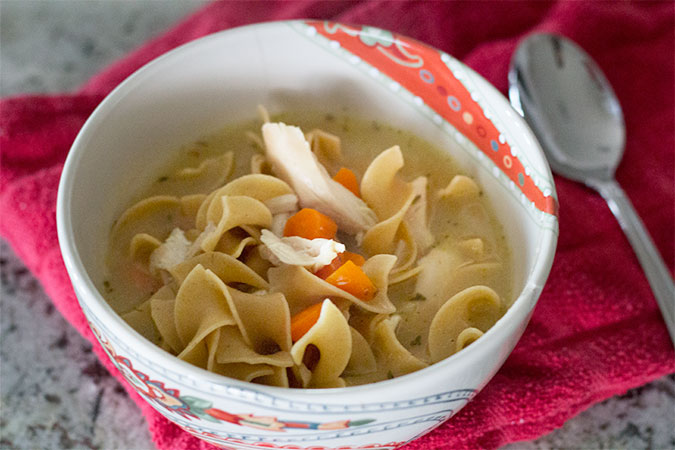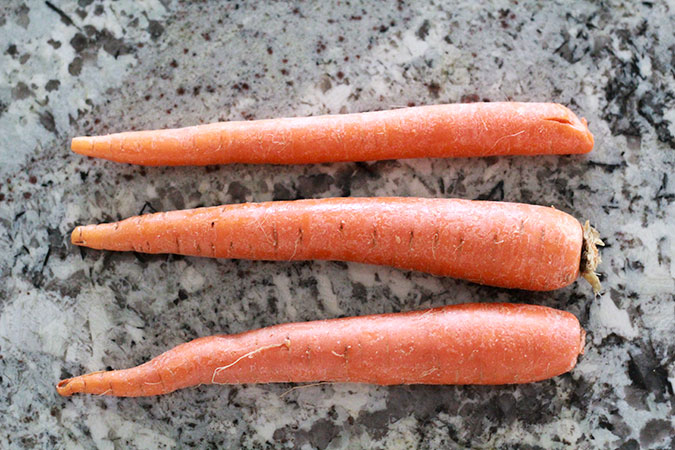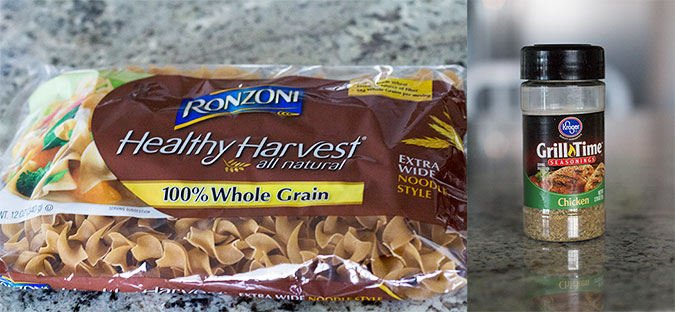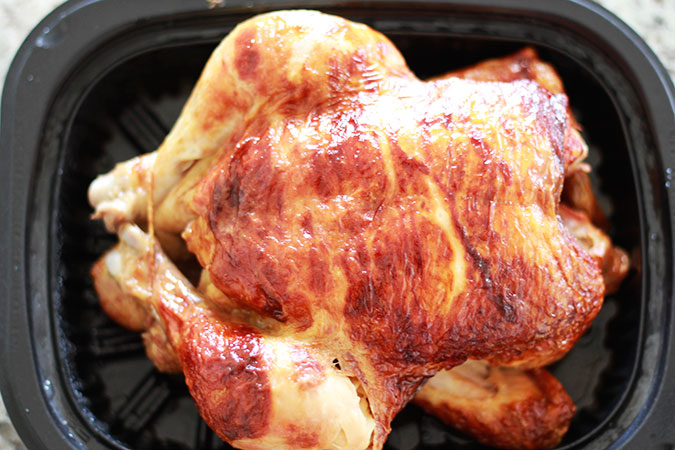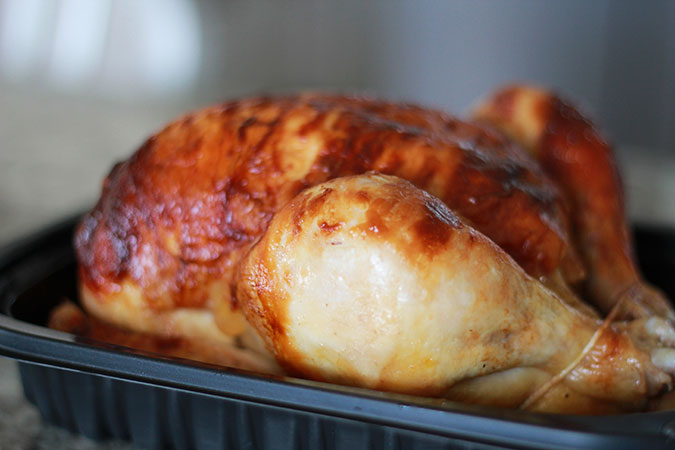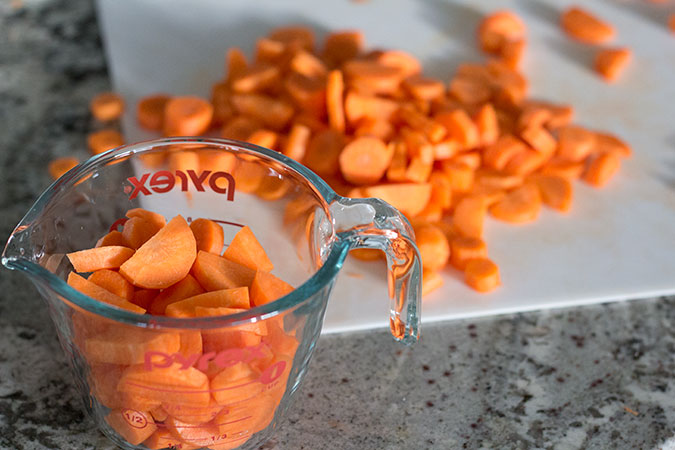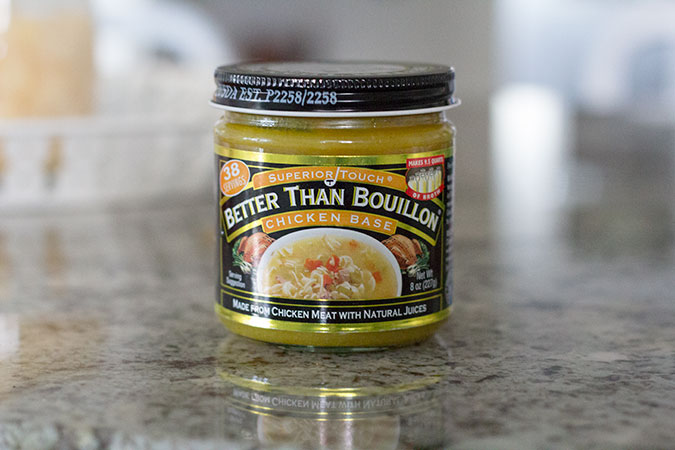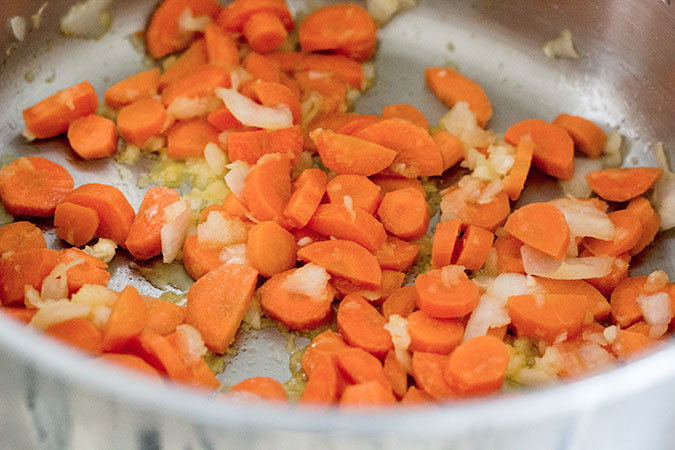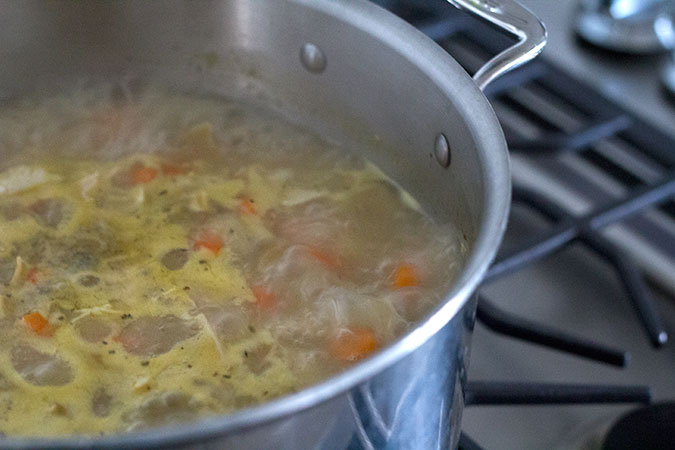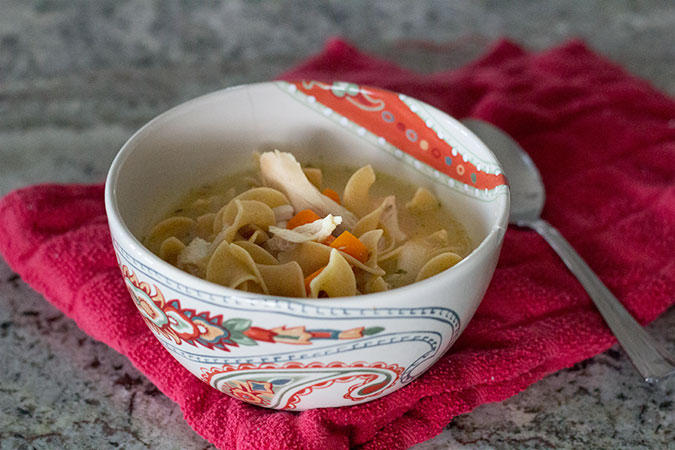 I love shopping at Costco, and when I do I frequently pick up a rotisserie chicken because it makes for a really easy and delicious meal. They are also only around $5 and you get a lot of chicken which goes a long way. You can pair the chicken with sides like couscous or brown rice, or combine it into a delicious soup which is what I did this time. The nice thing about this soup is that it's really forgiving, and you can add what you like. The original recipe called for celery, which I hate, so I opted to add more carrots instead. Why do I hate celery? I'll explain after this recipe.
I wanted a healthier version than normal chicken noodle soup which is why I used whole grain egg noodles and it was seriously, seriously good. Since it's just my husband and I in my household, I froze a lot of the soup in
storage containers
for single servings later. I like to grab frozen single servings out of the freezer on my way to work and let them defrost until lunch time on my desk then heat them up. That way I have a healthy lunch even when I'm not at home.
100% Whole Grain Chicken Noodle Soup
A hearty and healthy chicken noodle soup that's full of flavor
Meat from one whole rotisserie chicken
12 oz. bag of 100% whole grain egg noodles
1. Heat olive oil in a large pot, and add onion and carrots and saute until tender, about 10-15 minutes.
2. Add chicken broth and bring to a boil, then whisk in corn starch. Add eggs noodles and cook until al dente (softened but still firm). While noodles are cooking, add chicken, poultry seasoning, and basil.
3. When noodles are done cooking, remove from stove and serve. This soup freezes well.
Why do I hate celery, you ask? When my sister Jocelyn and I were little, our mom was pregnant with our third sister. We went to visit my grandparents in Washington, and Jocelyn had the brilliant idea while some sort of food preparation was being done to take some of the celery and mash it into a fine pulp which she then put by the fire. She told my mom she was making a concoction for her that would be good for the growing baby. The smell of that celery pulp heating by the fire has never truly left me and I haven't been able to eat it since. It's funny how certain situations with food either leave you loving it or hating it.
Anyway, this celery-free soup is delicious. Let me know if you have any questions when you make it!