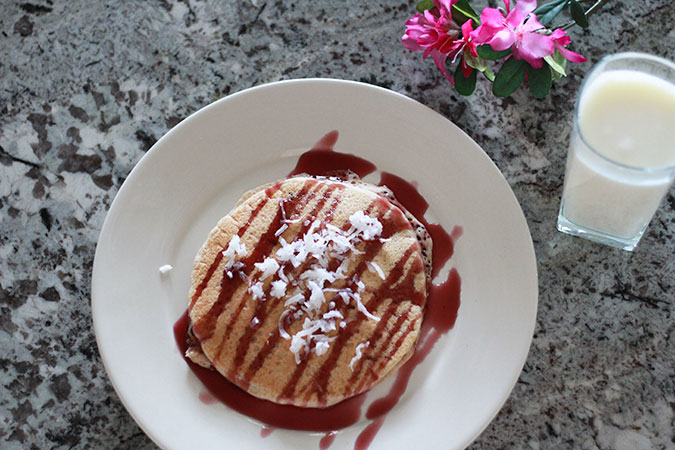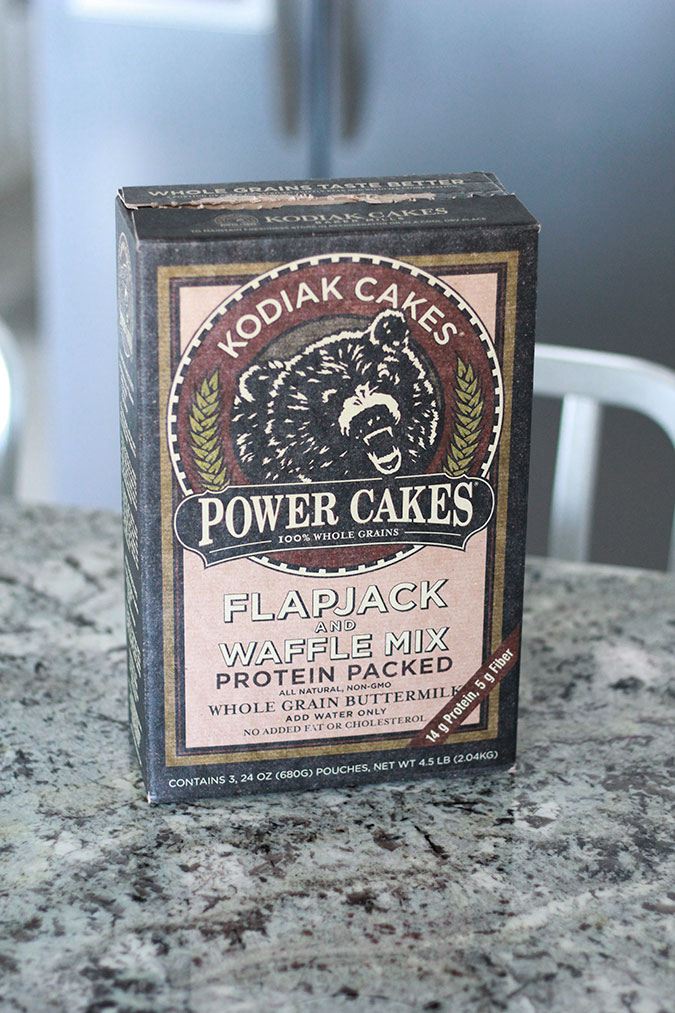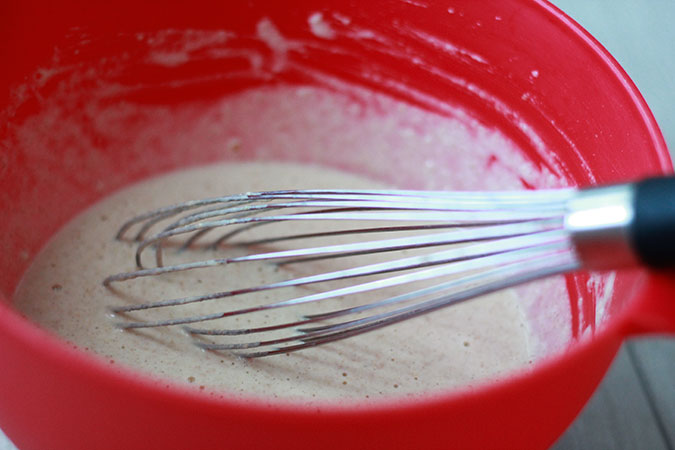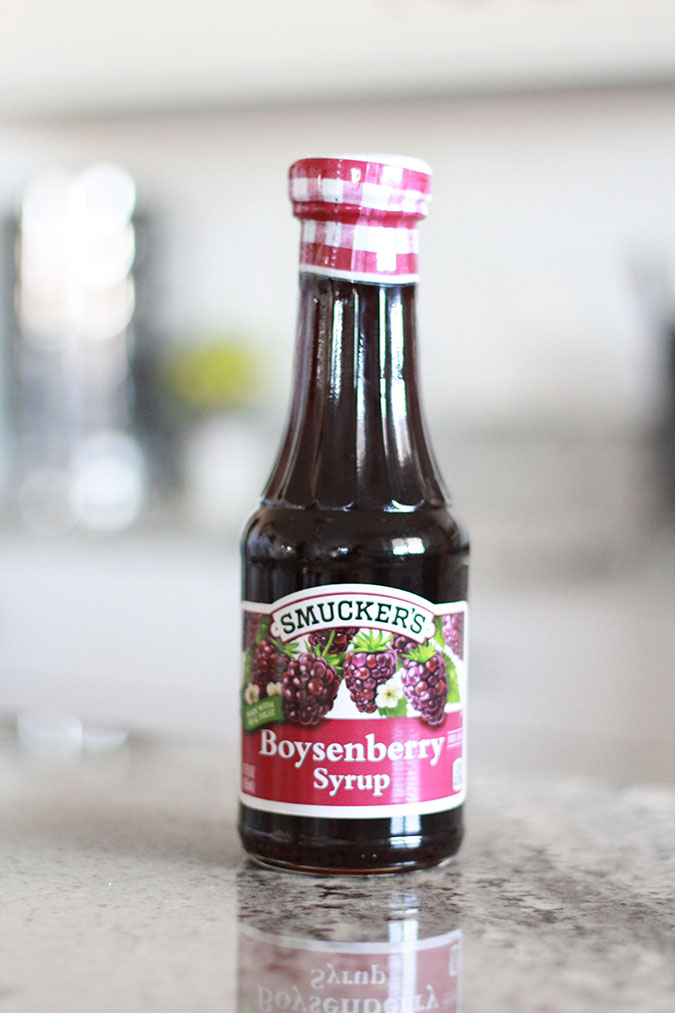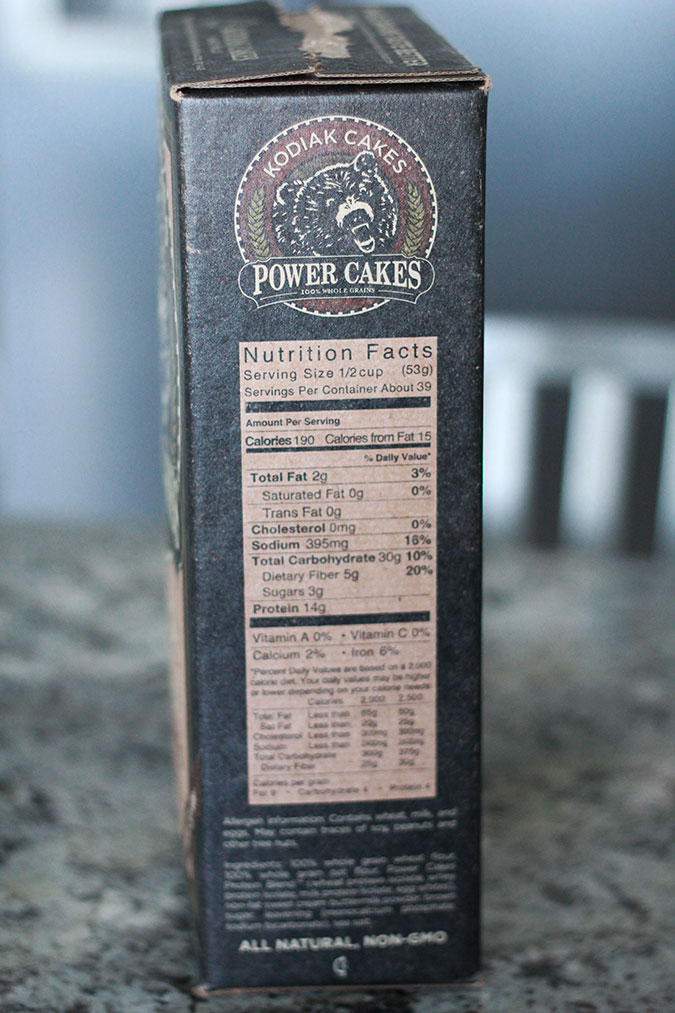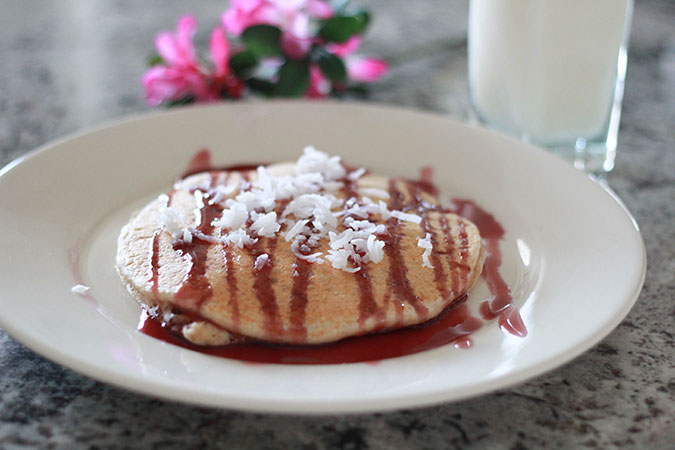 In my book, not everything needs to be homemade. Sometimes you can simplify your life by buying foods from the store and making them special. Besides delicious recipes, I'll also be including easy meals that I make at home, because most of us can't make a Thanksgiving feast every night.
My husband and I love to have a delicious breakfast on Saturday mornings because we actually have time to sit and enjoy each other's company instead of bustling around the house in an effort to get out the door to work or the gym on the weekdays. We can take our time and just enjoy the morning.
I found these healthy pancakes while at Costco on my "no sugar, no white flour" challenge last month. The ingredients include 100% whole grain wheat flour and they are totally non-GMO. One serving also has 14 grams of protein! They make you nice and full and you actually feel good after you eat them because you know you are filling yourself with healthy food instead of just white flour. It also makes you feel less guilty about topping it with a bit of sweet syrup and coconut 🙂 I want to try this kind next.
What I'm trying to say is that this breakfast made me jump for joy.
My husband can't live without Smucker's Boysenberry Syrup. When we find it at the store, he stocks up on it because it can be hard to find sometimes. The last place we got it at in Utah was Macey's. Check your grocery store, and if you can't find it, you might want to order it here in bulk and share it with your friends. It would be cute to give with a box of pancake mix as a little gift!
Lastly, I absolutely LOVE my Calphalon non-stick pans. I have had them for almost six years, use them multiple times each week and they are still in perfect condition. I like to use a griddle when cooking for a lot of people but when I'm just cooking for Ty and I, it's much easier to use a pan.
Jenica's Whole Grain Protein Pancakes
Delicious whole grains topped with a fruity syrup and shredded coconut
Servings: Makes 4 large pancakes
Ingredients
1 cup Kodiak Cakes Power Cakes Whole Grain Buttermilk mix
Smucker's Boysenberry Syrup
Shredded coconut to taste
1. Mix one cup mix with one cup water and blend with a whisk.
2. Heat pan on medium for about 5 minutes, then spray with non-stick cooking spray.
3. Pour a half cup of batter onto the pan and turn pancake to other side when it gets bubbly.
4. When both sides are done, drizzle with syrup and top with shredded coconut.
What are your favorite Saturday morning traditions?

Do you have a go-to breakfast recipe?