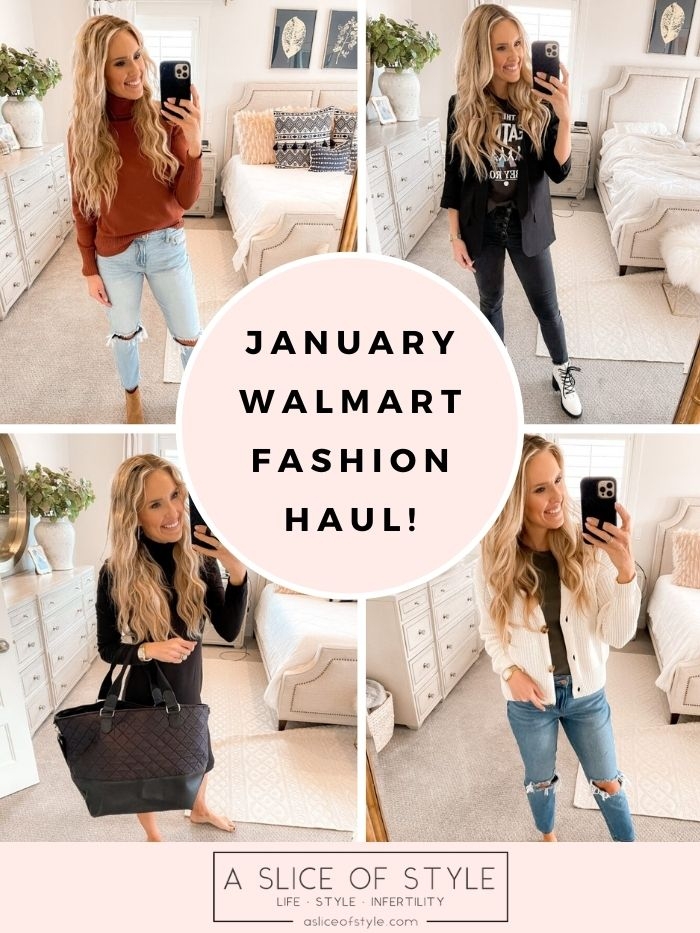 This month I've rounded up a variety of my favorite Walmart fashion finds, from sweaters, to jeans to bags! These are all pieces that I have been loving and there are some CRAZY good prices. Let me know what your favorites are in a comment below!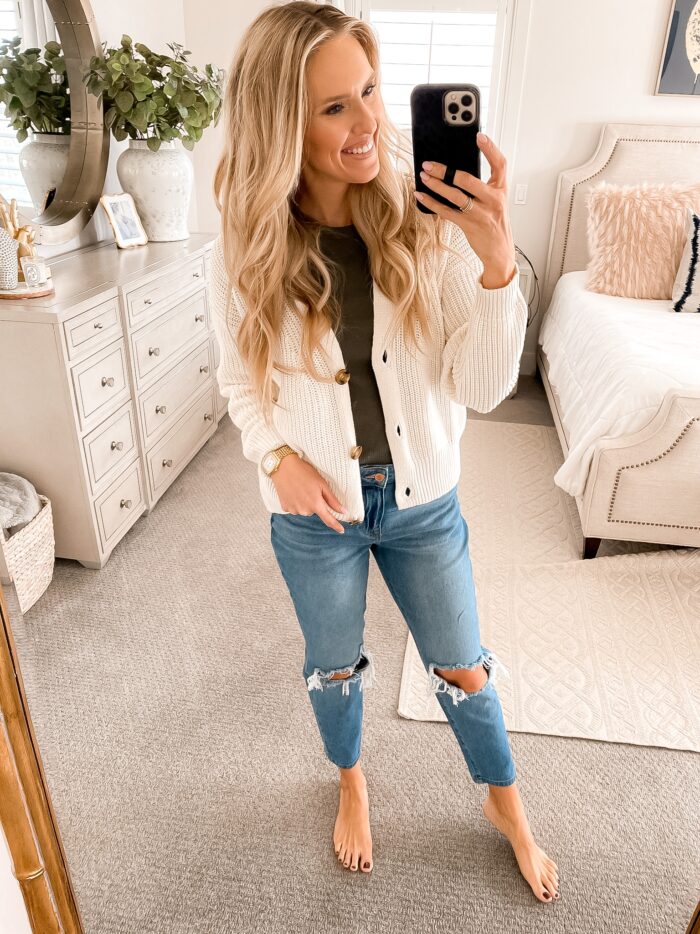 This cardigan is one of my favorites, and it's such a good price! I have it in 2 colors because I love it so much. It's easy to style and layer! The jeans are a total steal too – they're the perfect fit and wash and they are only $17!! RUN to grab yours because I'm sure they'll go quick. They look so much more expensive than they are!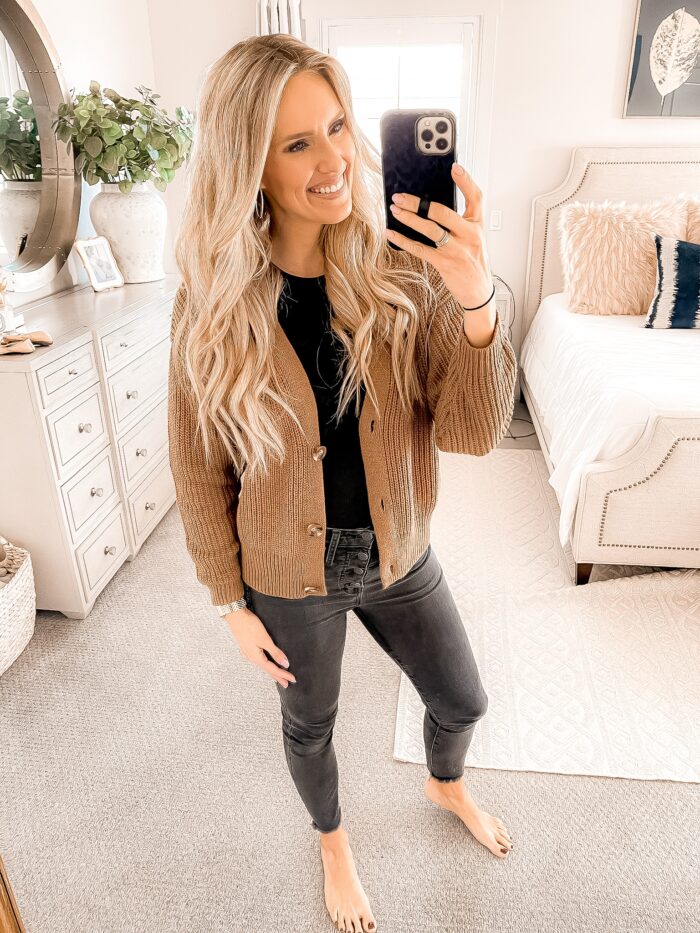 Here's the cardigan in the camel color! I love the fit and length.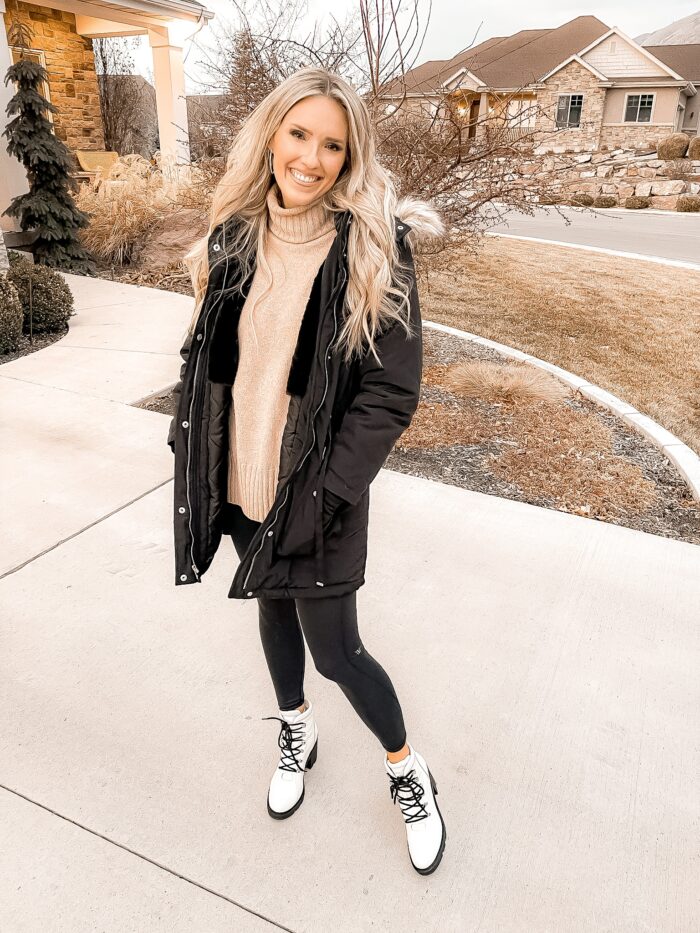 This coat is so cute and warm! I do not like being cold, so a good winter coat is a must for me living in Utah! I highly recommend this one, especially because it's under $50!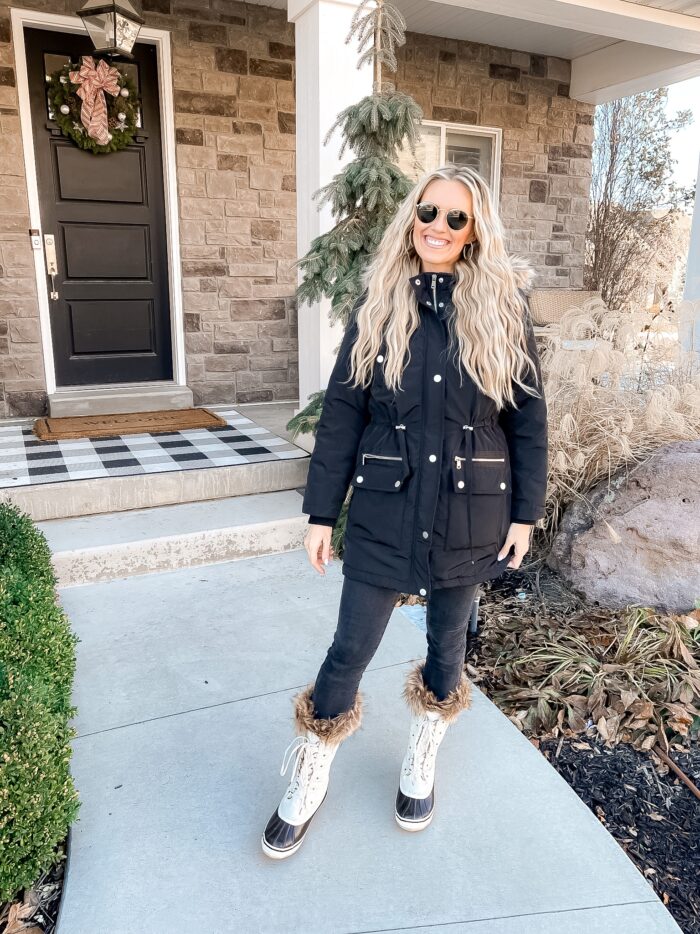 Here's the coat zipped and buttoned up! It also has a fur hood that's super warm. If you've ever shopped for snow boots, you know they can get pretty expensive! These white fur ones are only $34! They are water resistant and really warm.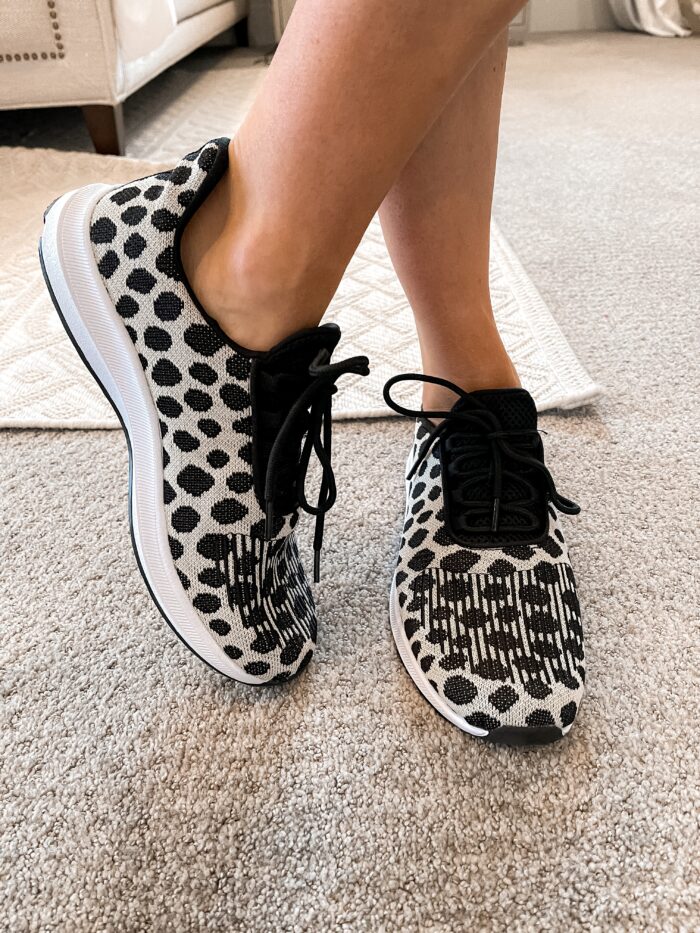 These sneakers are a great price. Have you ever seen such a cute pair of sneakers for only $16?! They run true to size and they have other cute colors too!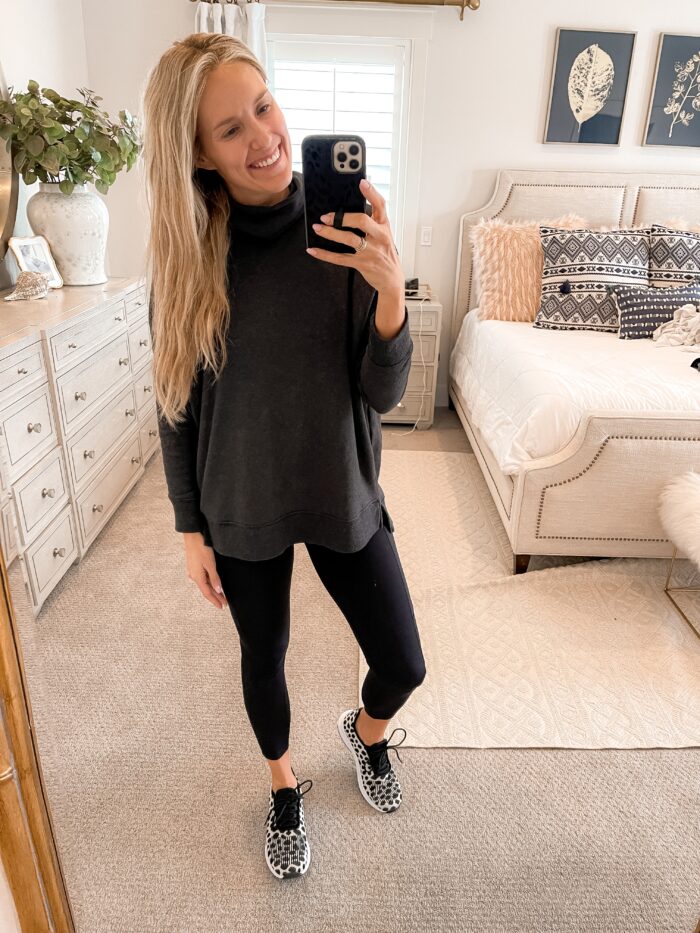 I absolutely love this sweater pullover because it's comfy, it's soft, it's the perfect length to wear with leggings, and it's so easy to just throw on over my workout clothes on my way to the gym! Here are the cute sneakers linked again.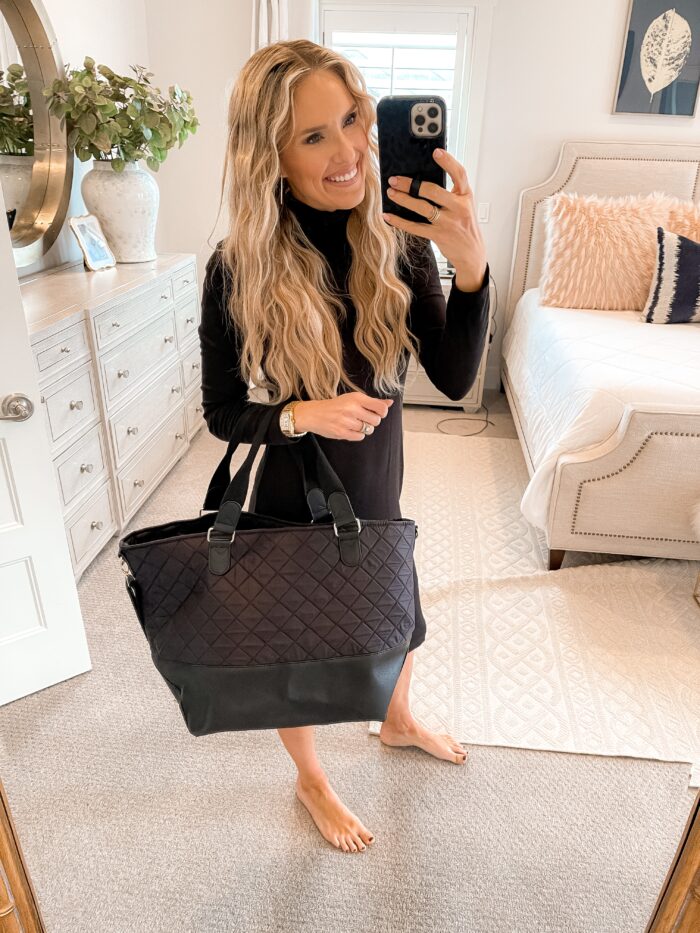 This bag is so spacious, and I love the simple color and pattern! It's only $20 and is the perfect bag to take on a quick weekend trip!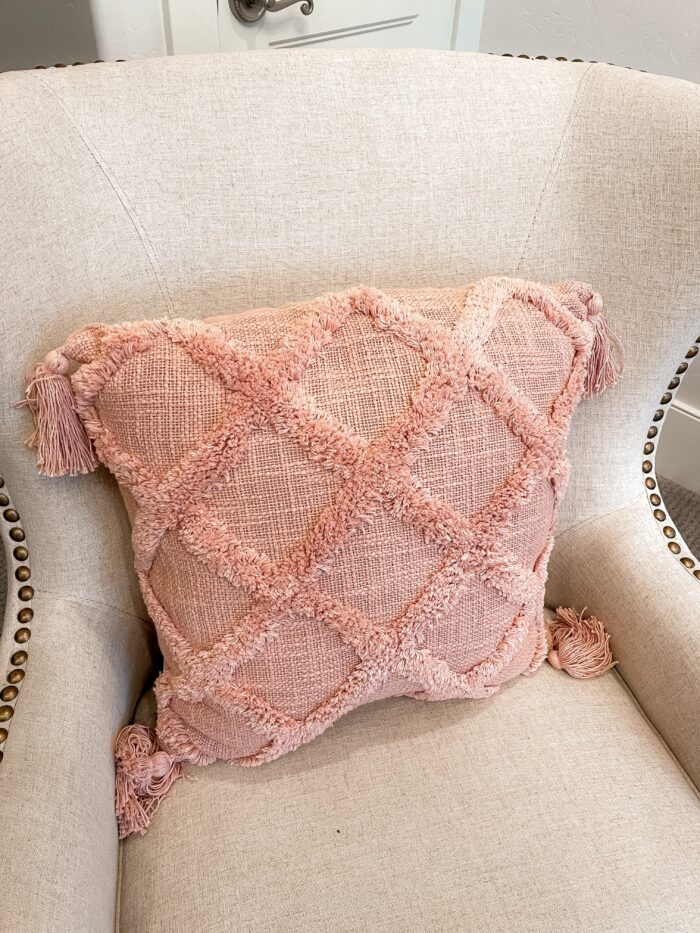 I have this pillow in other colors as well because I think it's so cute and it is only $16. Throw pillows can get soo expensive, so this is such an incredible deal!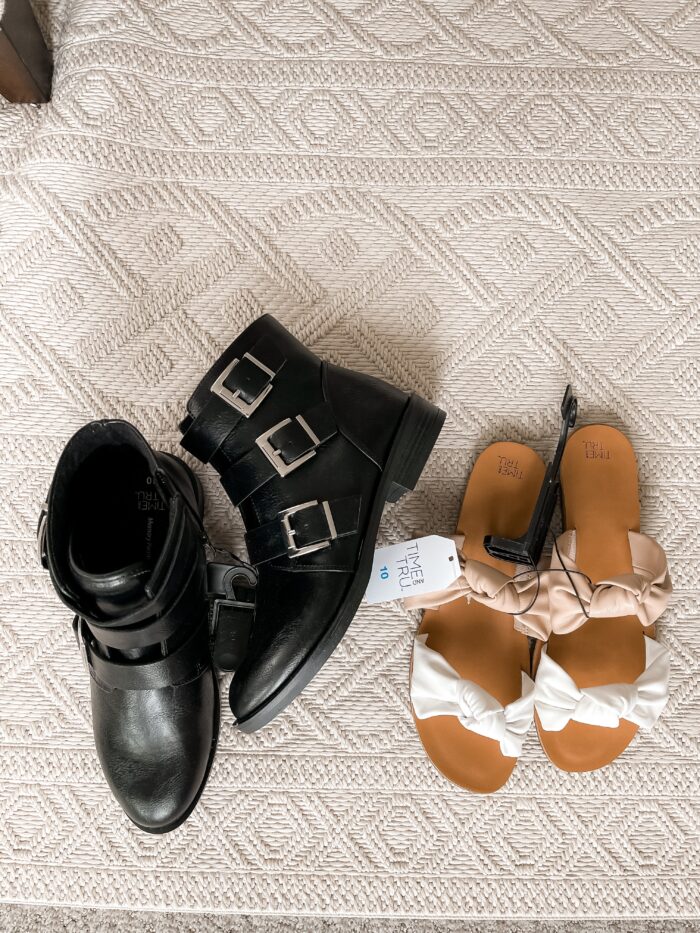 The black booties are only $24! I love them because they can be worn casually or dressed up! The sandals are so easy to slip on and head out the door. They would be perfect for a warm, sunny vacation (which sounds amazing right now!) and they run true to size. They're only $19 and they also come in a cute navy blue color!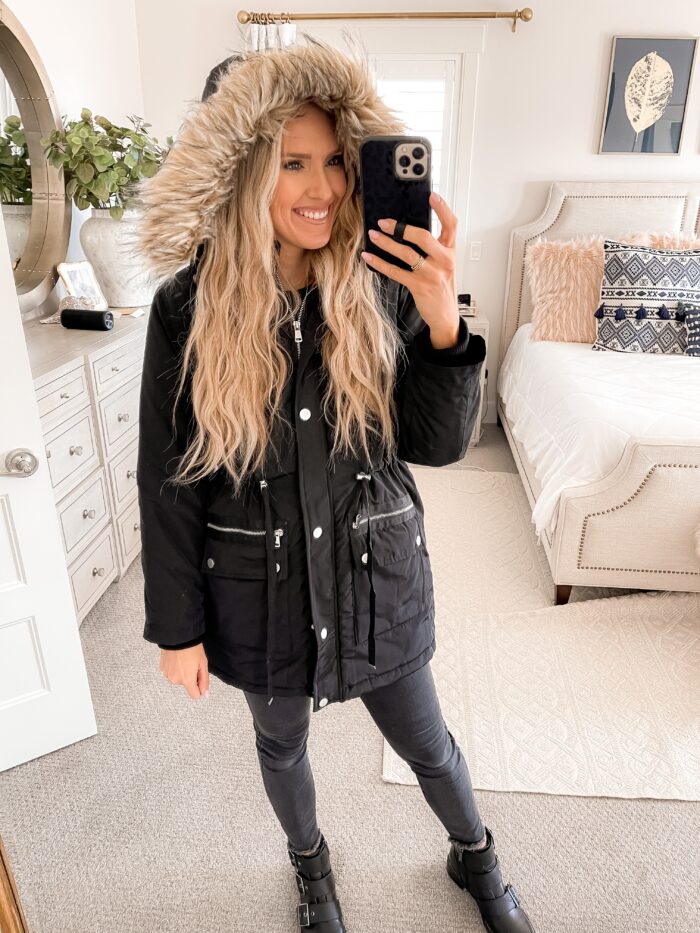 Here are the booties styled with the amazing winter coat! The coat also comes in 2 other colors.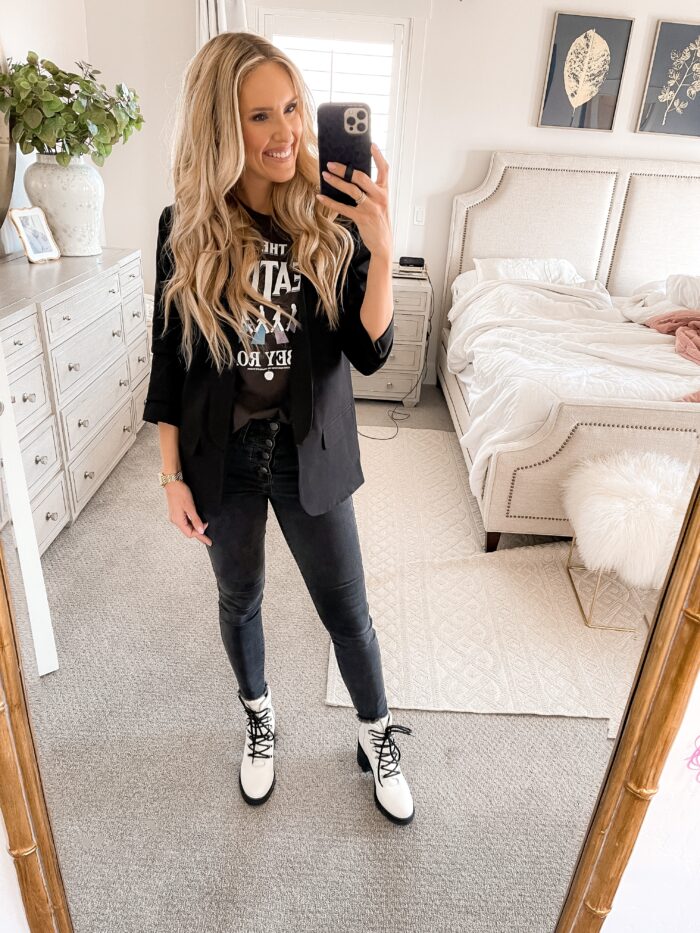 This blazer is another one of those items that looks more expensive than it is! It's $40. I love the sleeves and shoulders on it. It runs true to size and the possibilities are endless; there are so many ways you could style it!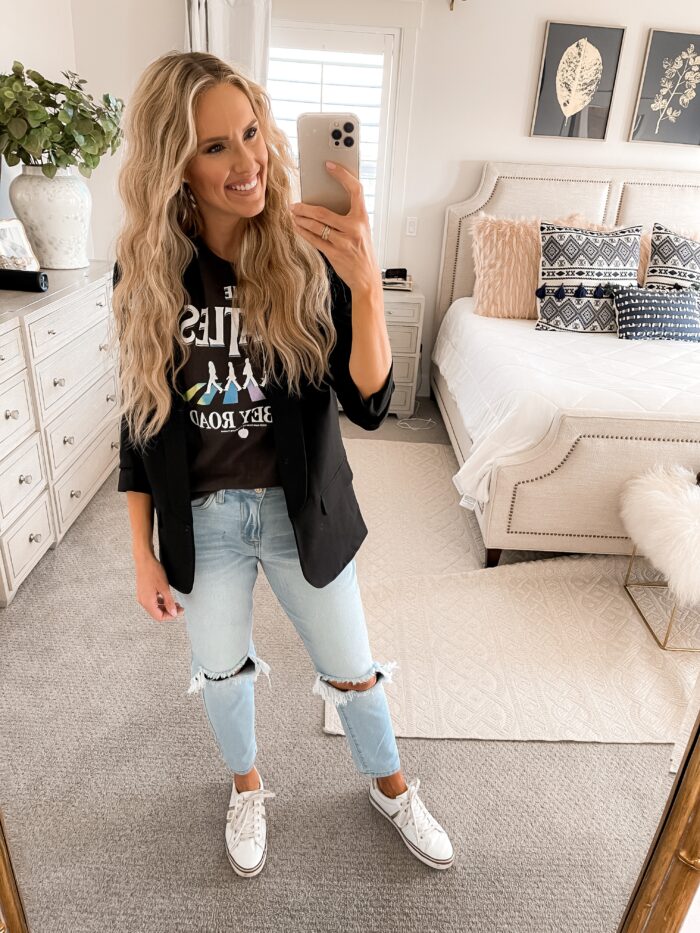 Here's the blazer with these lighter jeans! It can be styled so casually, but it would be so cute dressed up as well!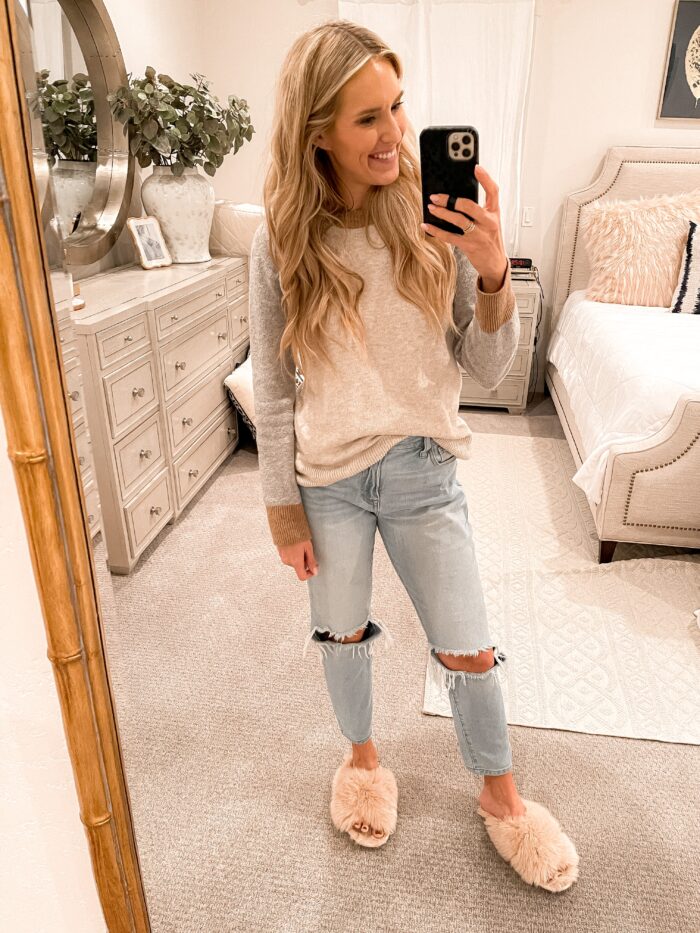 Here are the incredible $17 jeans in a lighter wash! I would buy these in every color. They're just too good. They come with the bottoms rolled up, but I just roll them down and wear them like this!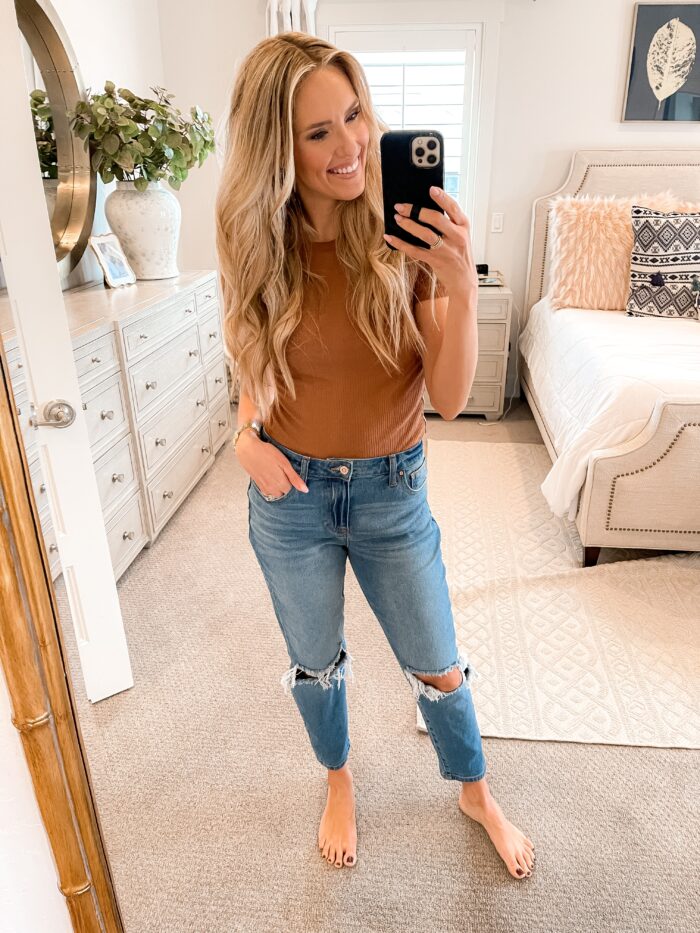 Here's another picture of the jeans in the medium wash! SO cute. Another reason I love these jeans is because they are perfect for tucking shirts into!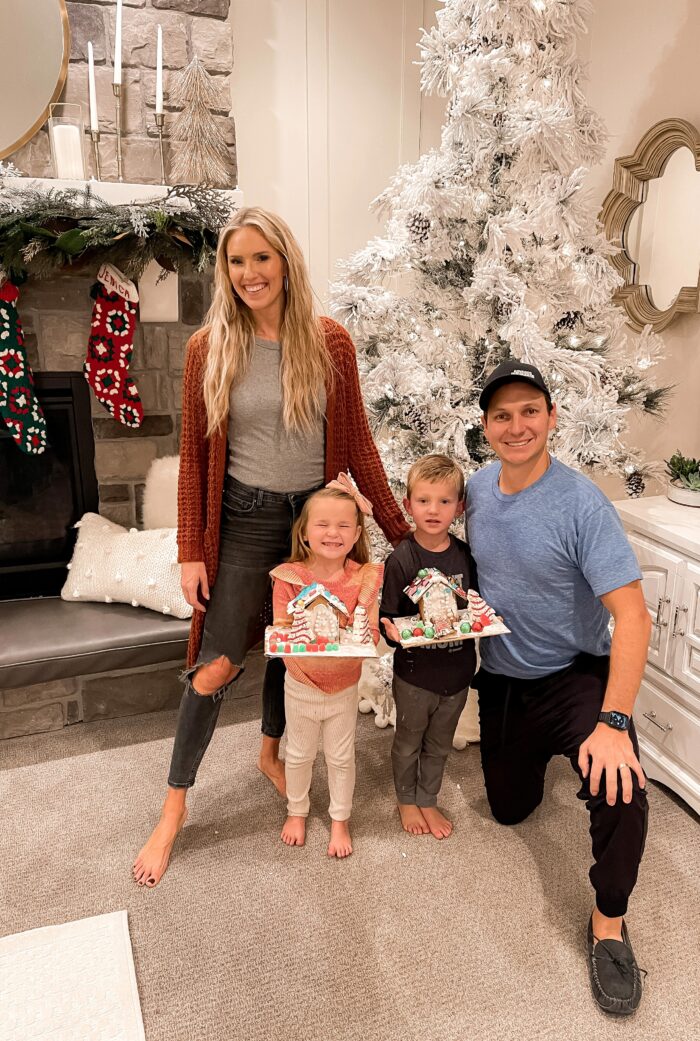 This long cardigan is the perfect cozy, lightweight layer to add to an outfit! It comes in some great neutral colors and is only $17! It's a great length, and it's always so nice to have pockets in a cardigan! 🙂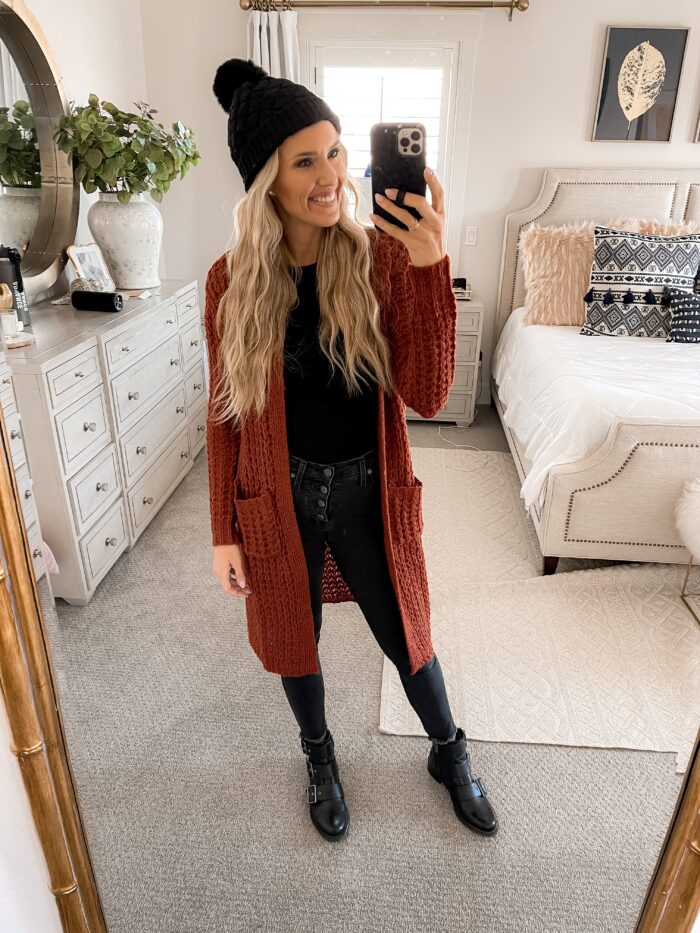 Here's the cardigan styled a little differently, and here are the black booties linked again!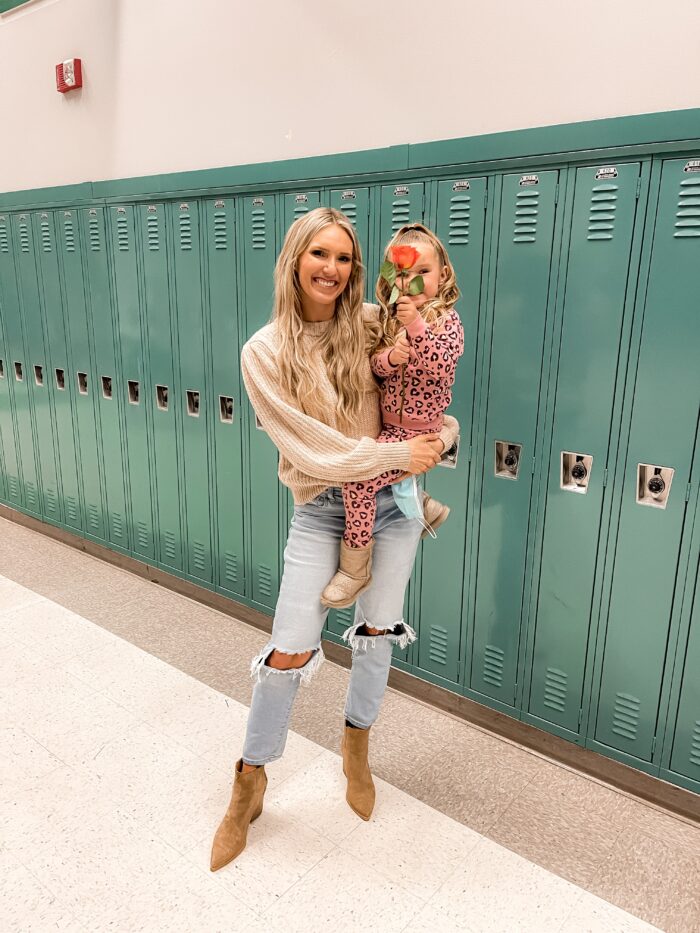 Here are the jeans styled with booties. The possibilities are endless with these. So worth the $17! This sweater is so gorgeous and under $30. It also comes in black!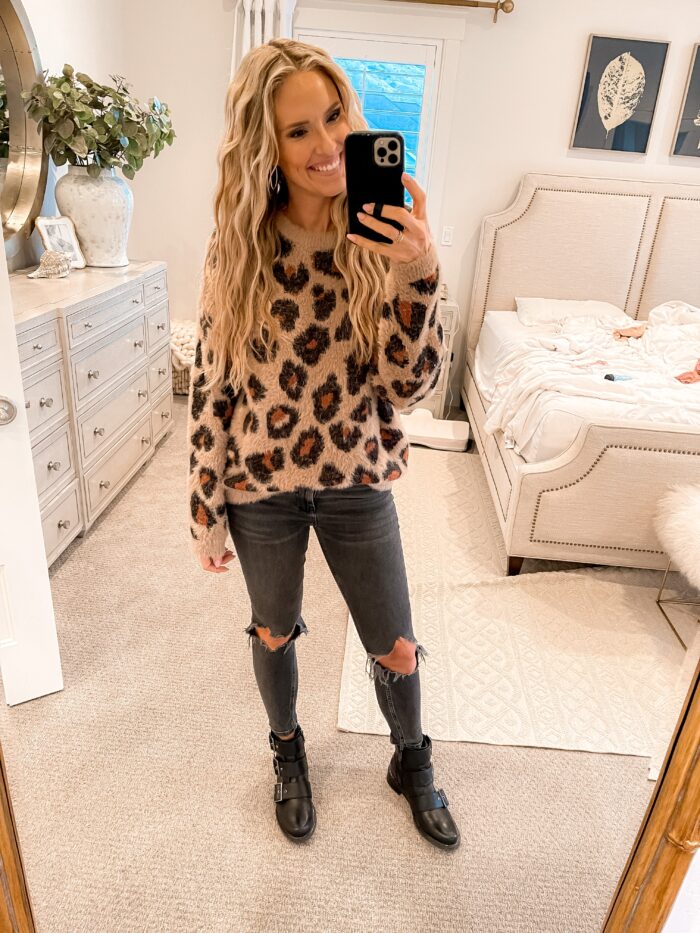 This leopard sweater is under $20 and it's so cozy and cute. It comes in 2 colors and is so perfect for winter!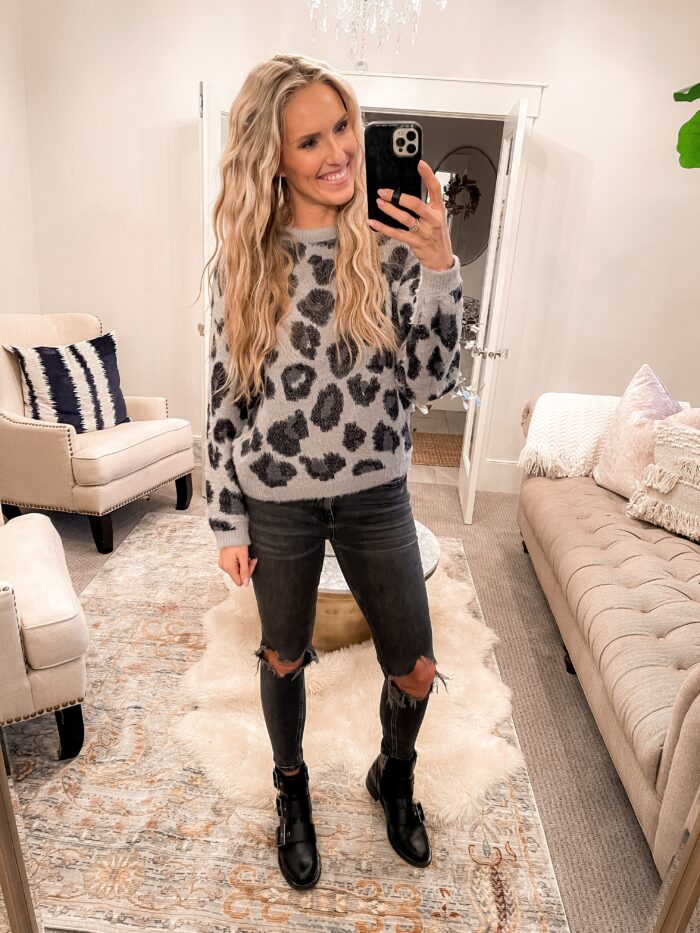 Here's the leopard sweater in the second color!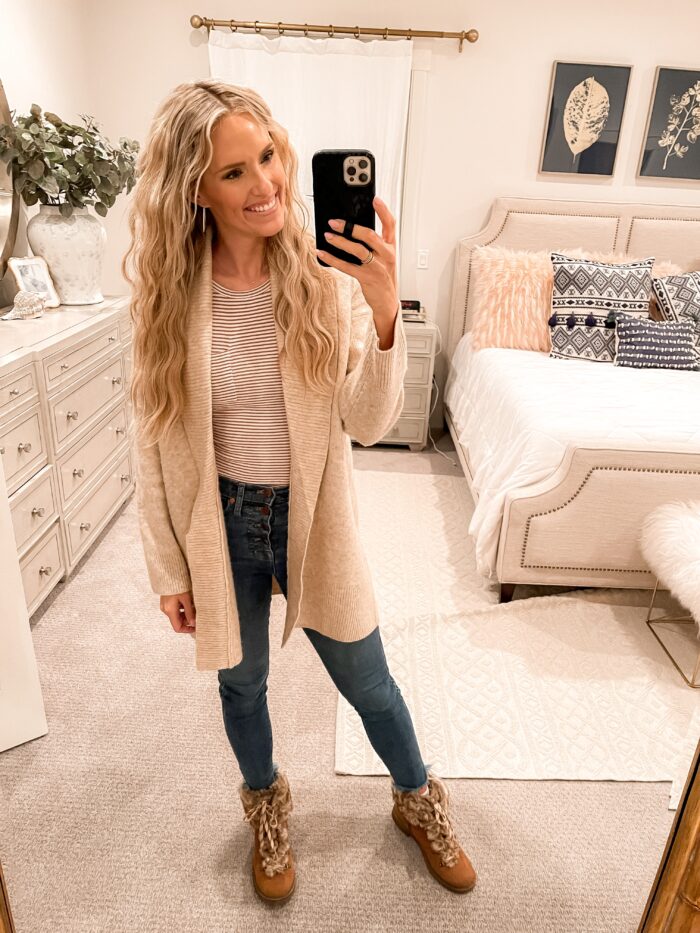 This cardigan is so cozy! It comes in a few other great neutral colors too. These are so inexpensive for such a great staple piece! It's so great because you could layer it in so many ways!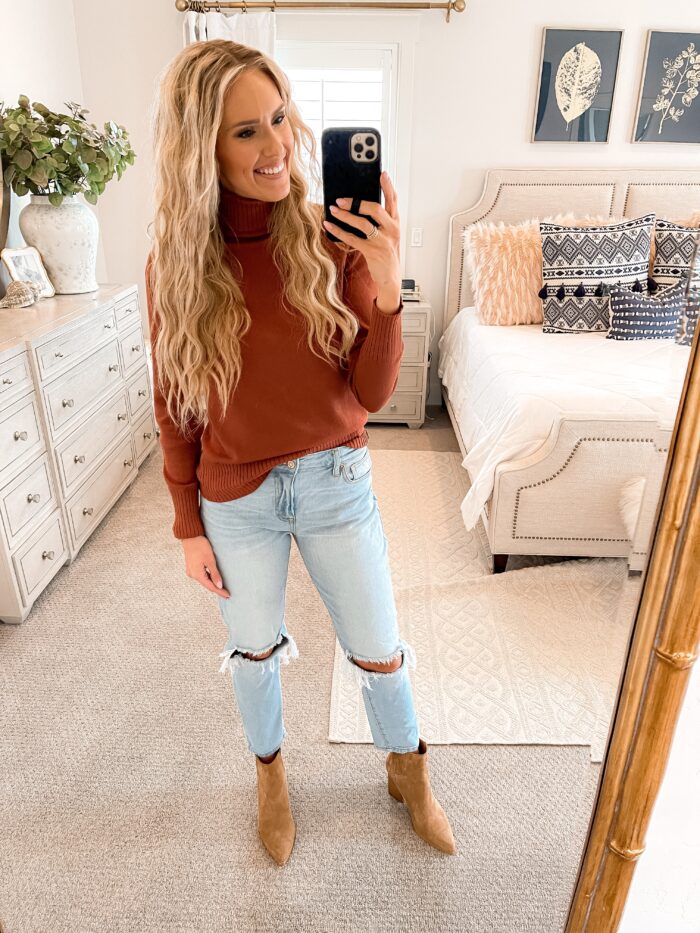 This is such a comfy turtleneck, and it comes in lots of cute colors! It's under $12 and is going quick!

To see my favorite neutral winter basics from walmart, click HERE
To see my walmart+ fashion haul finds, click HERE
To see my favorite comfy and affordable sweaters from walmart, click HERE