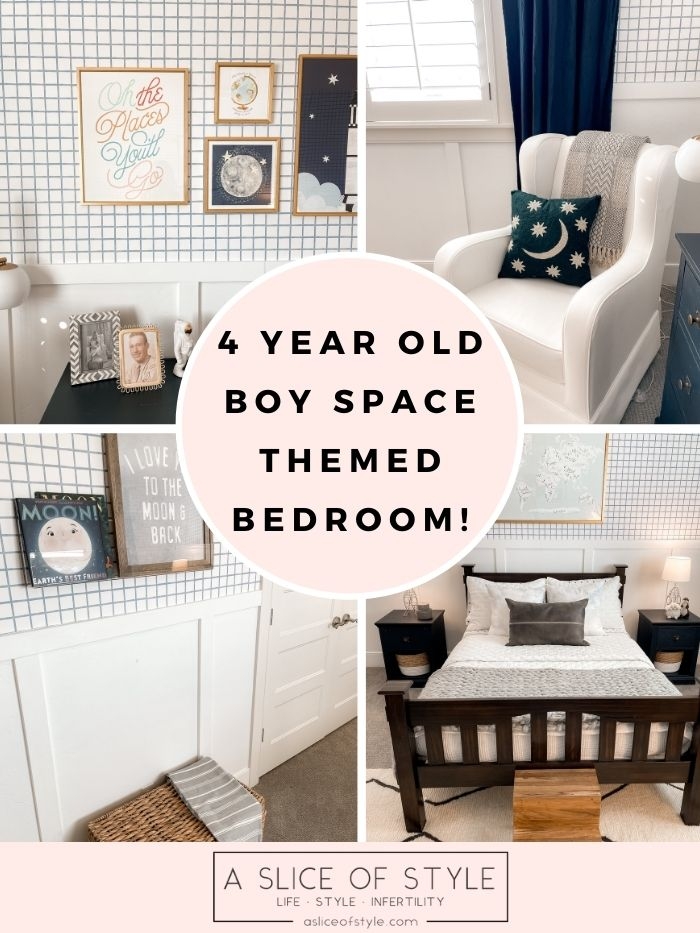 Harris' bedroom has been so much fun to decorate, and I can't wait to show it to you now that it's all finished. I knew I wanted to do a space themed bedroom for him, and it's so fun to finally see it all come together!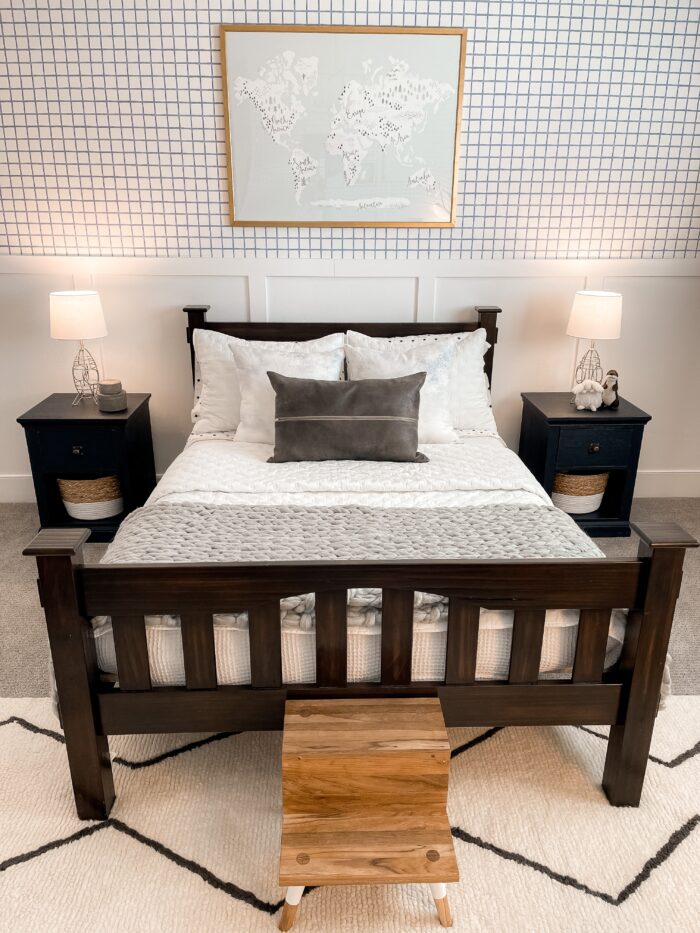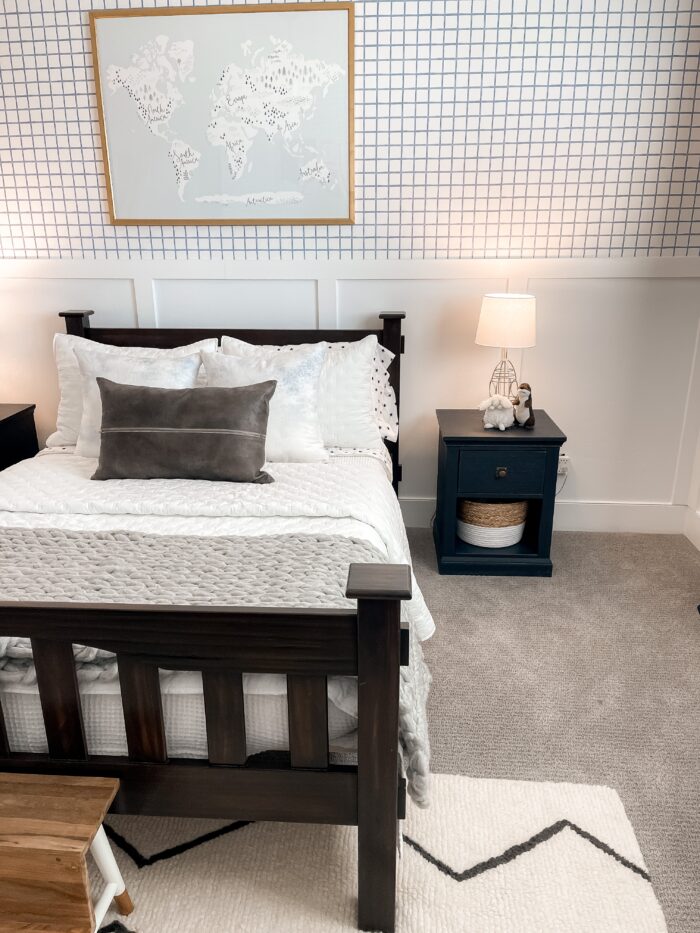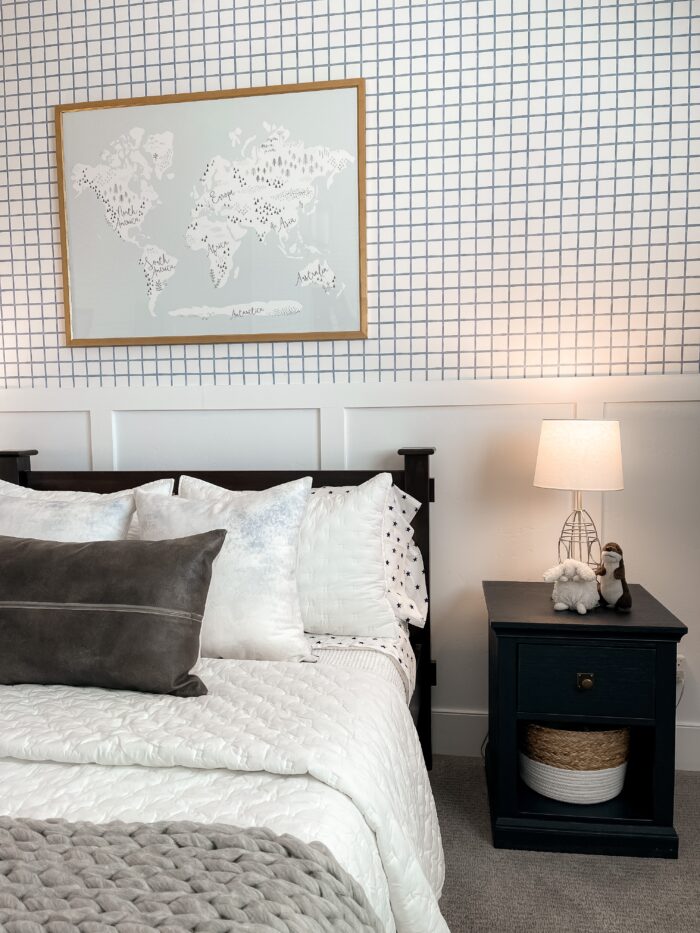 All of his bedding is from Pottery Barn, so not only is it SO cute, but it's high quality as well. Here's the sheet set + pillow cases, and here's the quilt + shams. The wood bed frame is linked here – it comes in other sizes and colors as well!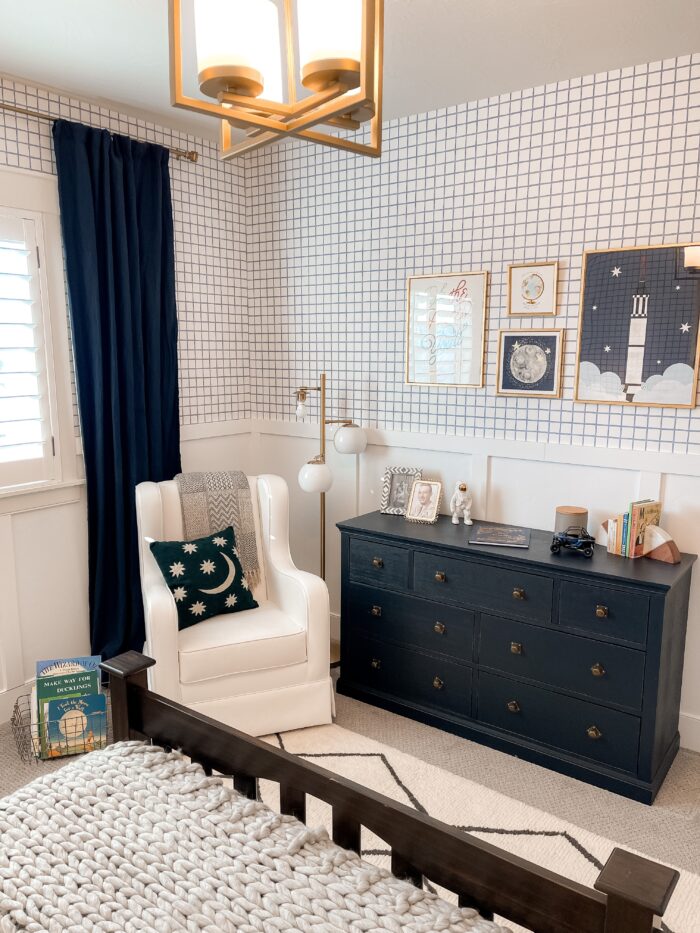 The incredible floor lamp is also from Pottery Barn!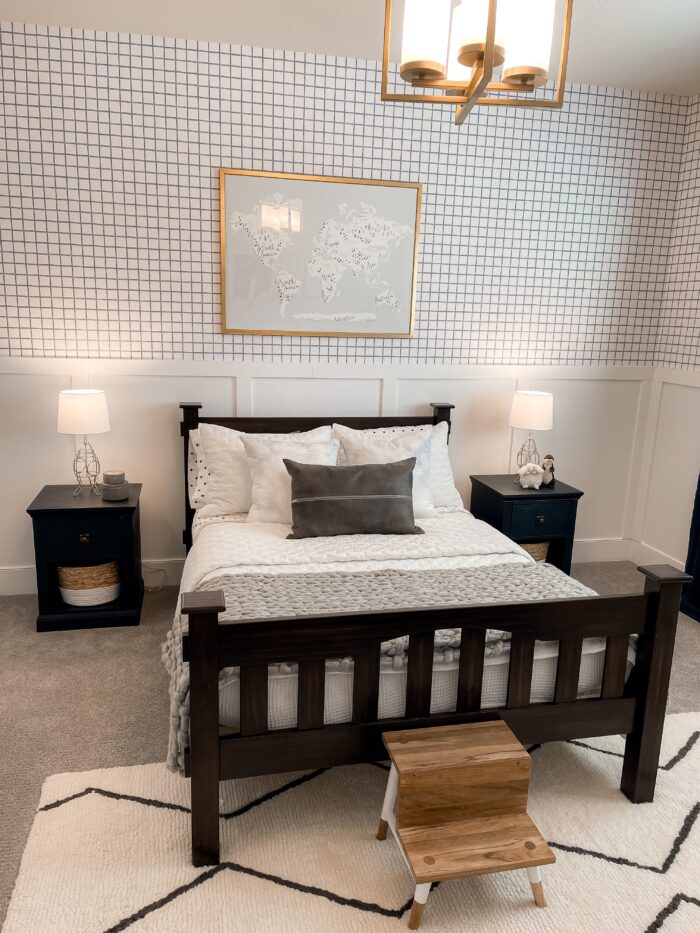 What's a space themed bedroom without a rocket ship lamp?! I love that it goes with the theme of the room, but it's not loud and distracting from the rest of the room.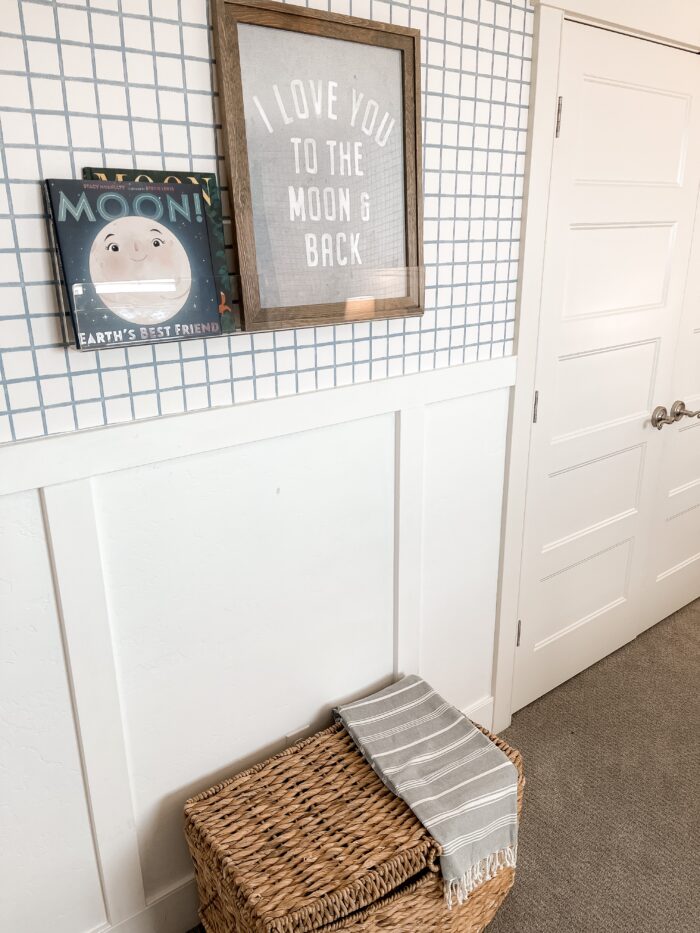 There are so many options out there for hanging shelves, but I love this one because it's clear in the front. It gives you the option to display art work along with books!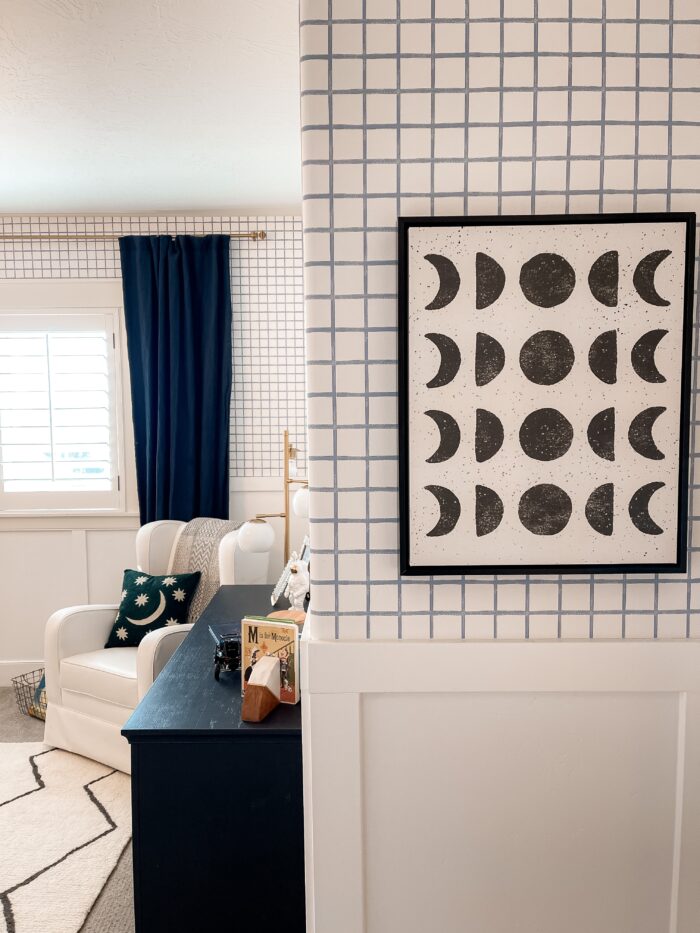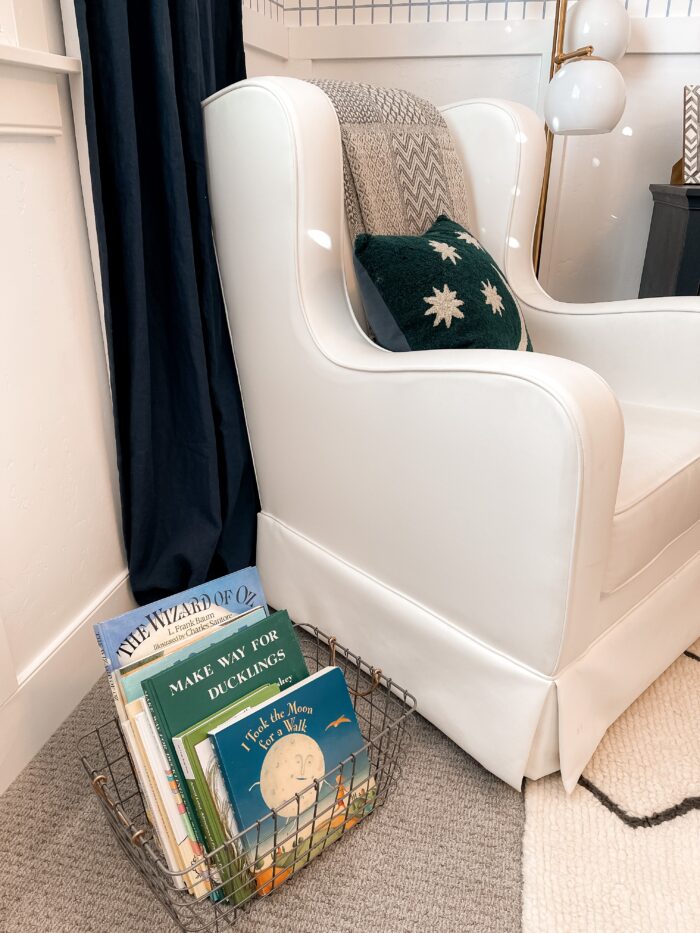 These gorgeous blackout curtains are one of my favorite parts of the room! I love pieces that are both beautiful and functional.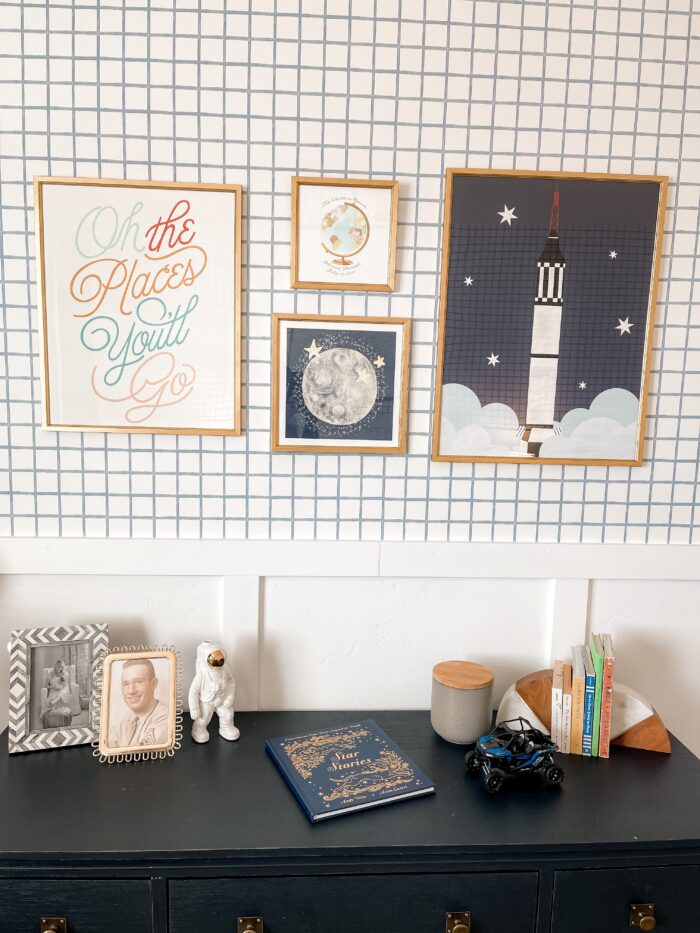 Minted has so many great artwork options of all kinds, and when I saw this spaceship one I knew I had to have it for Harris' bedroom!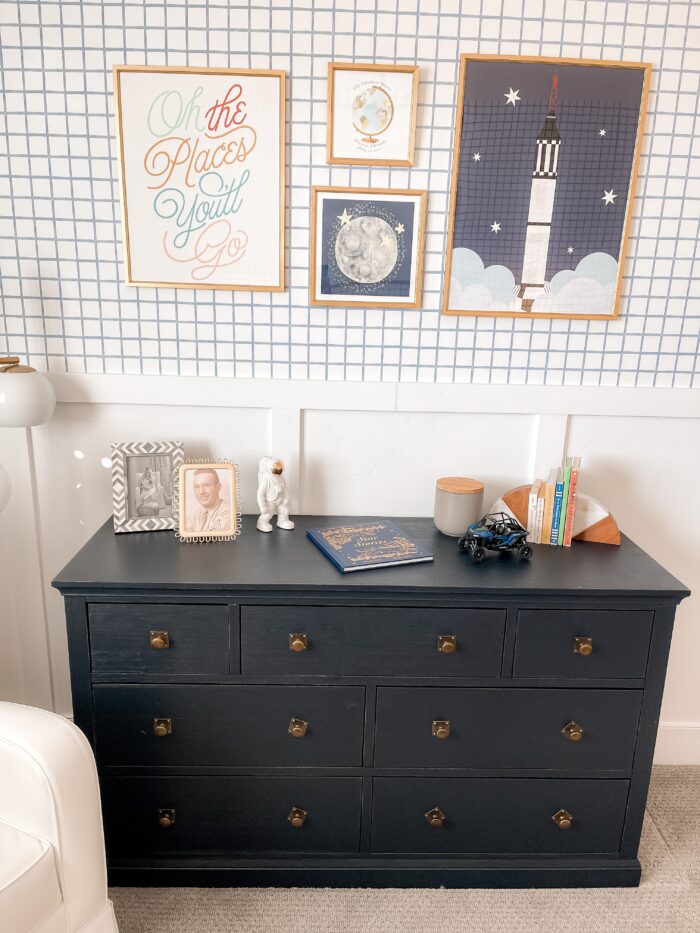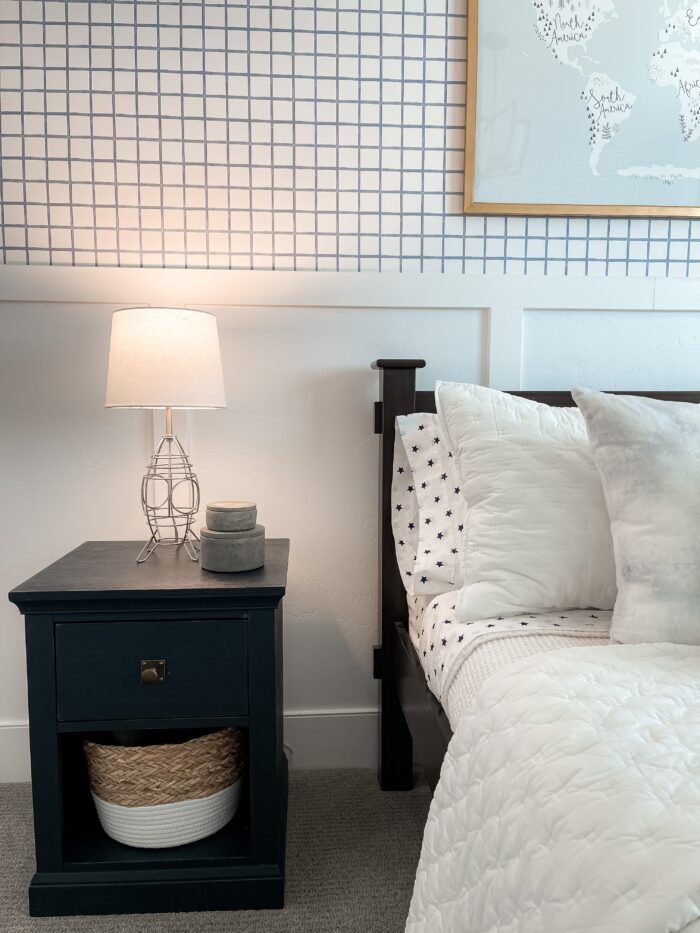 The dresser and nightstand I bought are matching and they are the most beautiful deep blue color. Here's the dresser and here's the nightstand. These are also from Pottery Barn!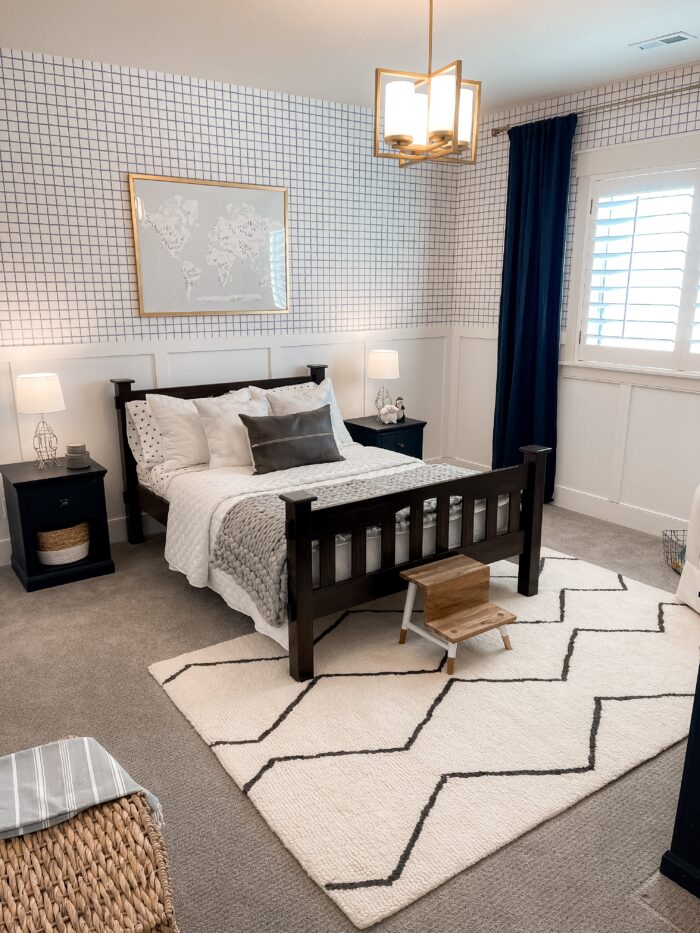 I love the simplicity of this rug. It also comes in other colors and sizes! It's really soft too!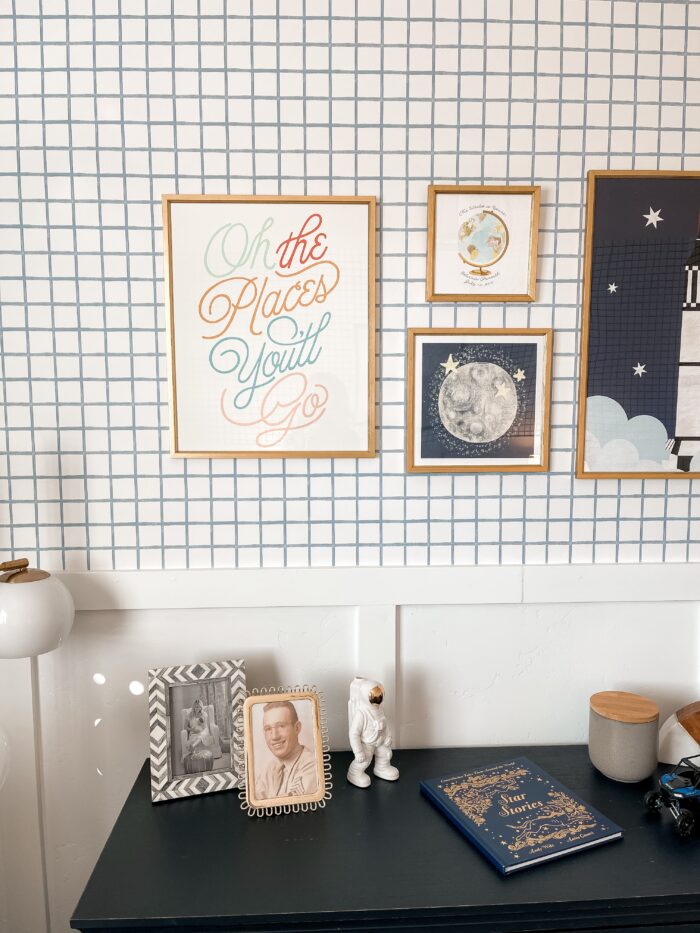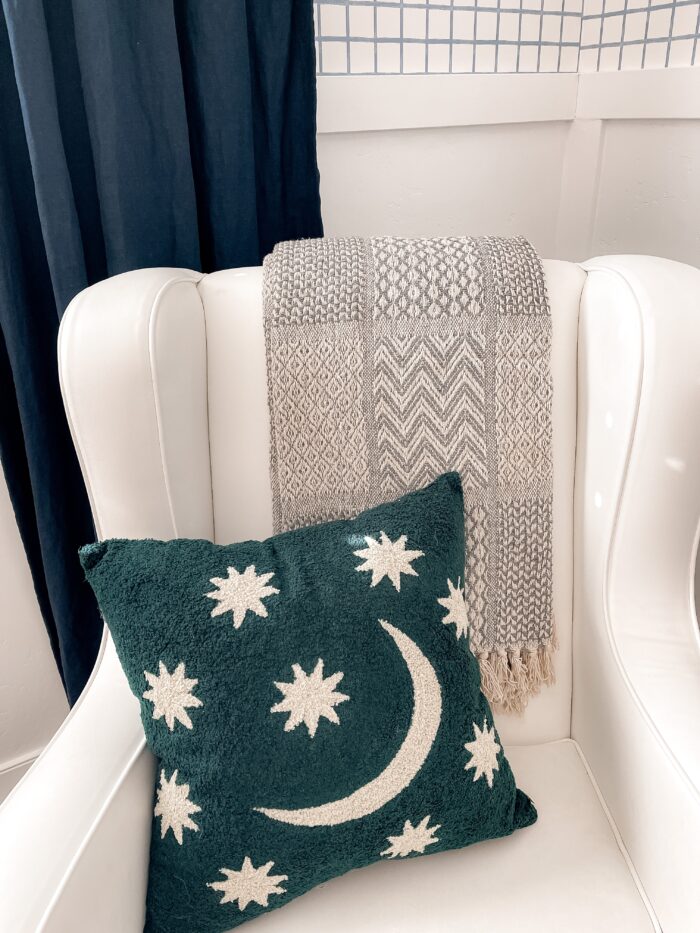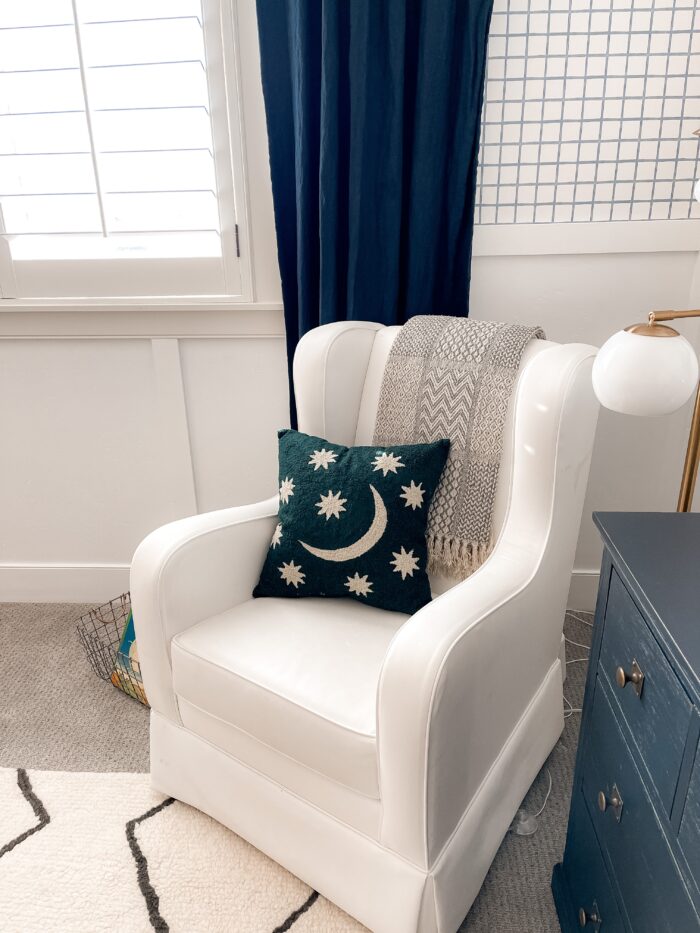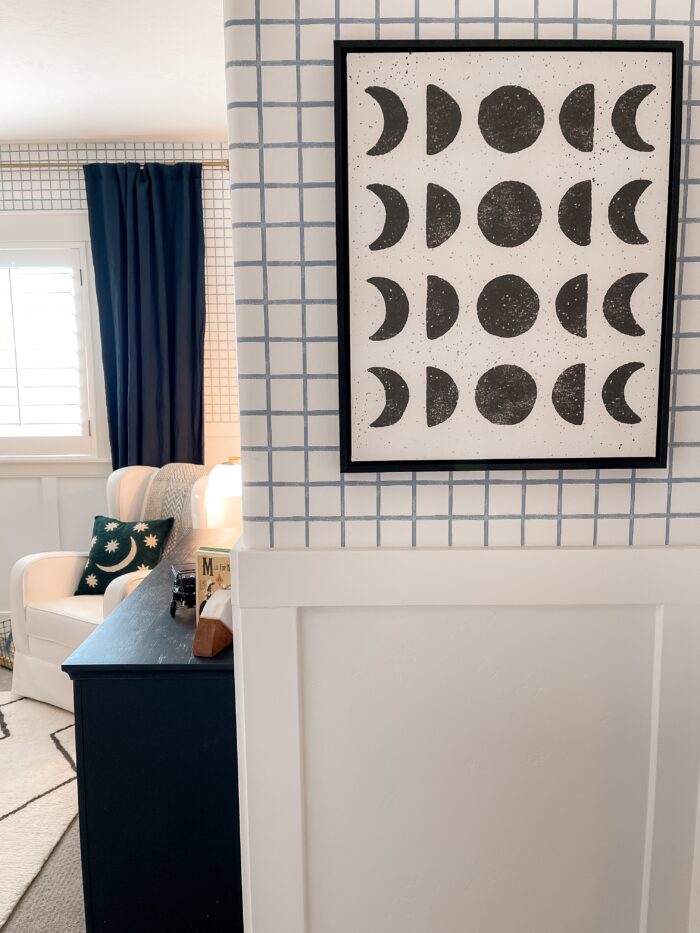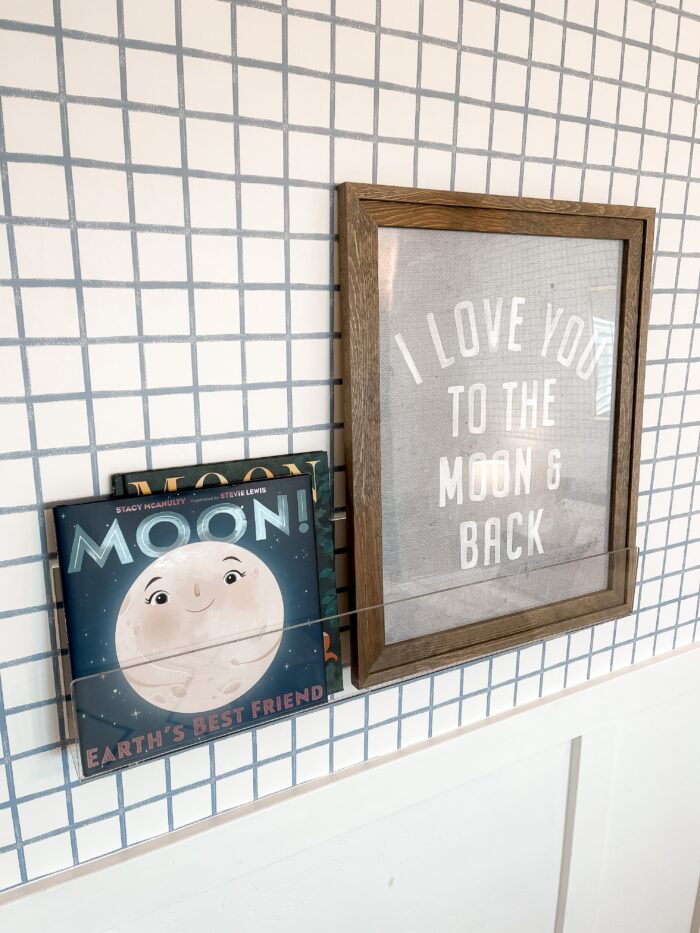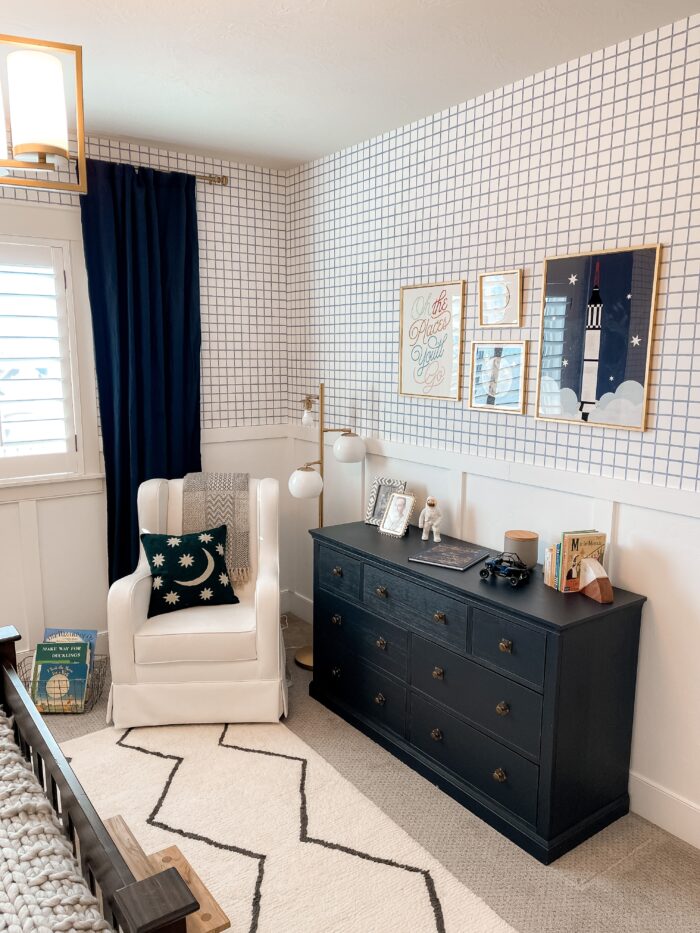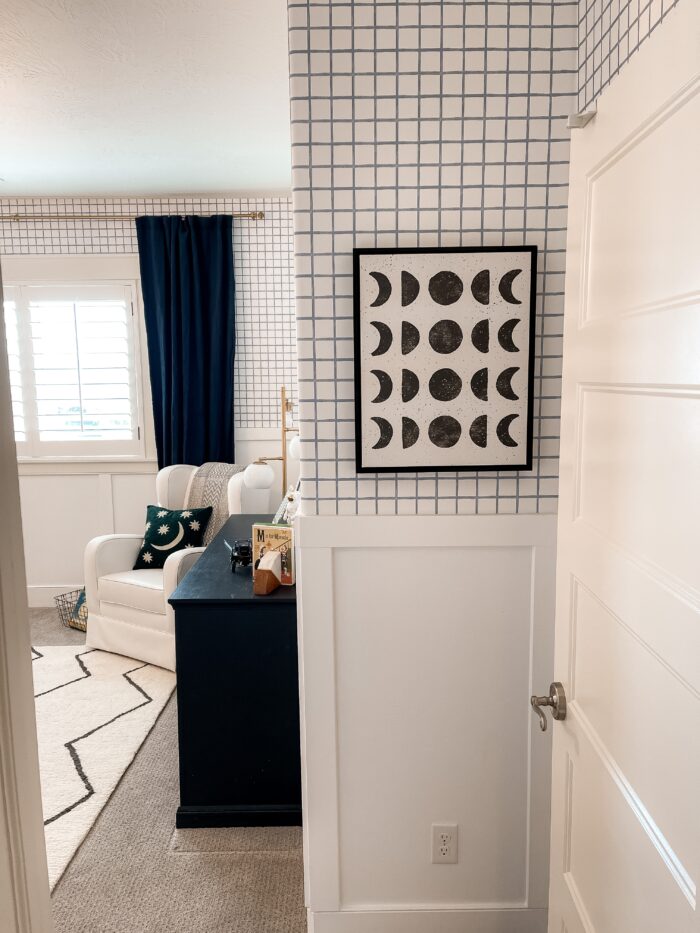 My friend Jenn over at staggdesignshop.com has some of the most INCREDIBLE pieces, and she is just such a talented designer. She helped me so much with putting this room together. The wallpaper, throw pillow, and a lot of the art work is all from her shop! She gave me a discount code to share with you guys! You can use JENICA20 through March 31st and 20% off your order — this discount code works for her design services as well!!
The paint we used in Harris' room is the brand Ecos paints! I chose this brand because it's non-toxic and has no odor. I absolutely love it because it looks great, and I feel great about how safe it is! There are no added pesticides, and zero VOC emissions.

to see my master bedroom decor, click HERE.
to see our neutral farmhouse guest bedroom, click HERE.
to see my white patio decor, click HERE.