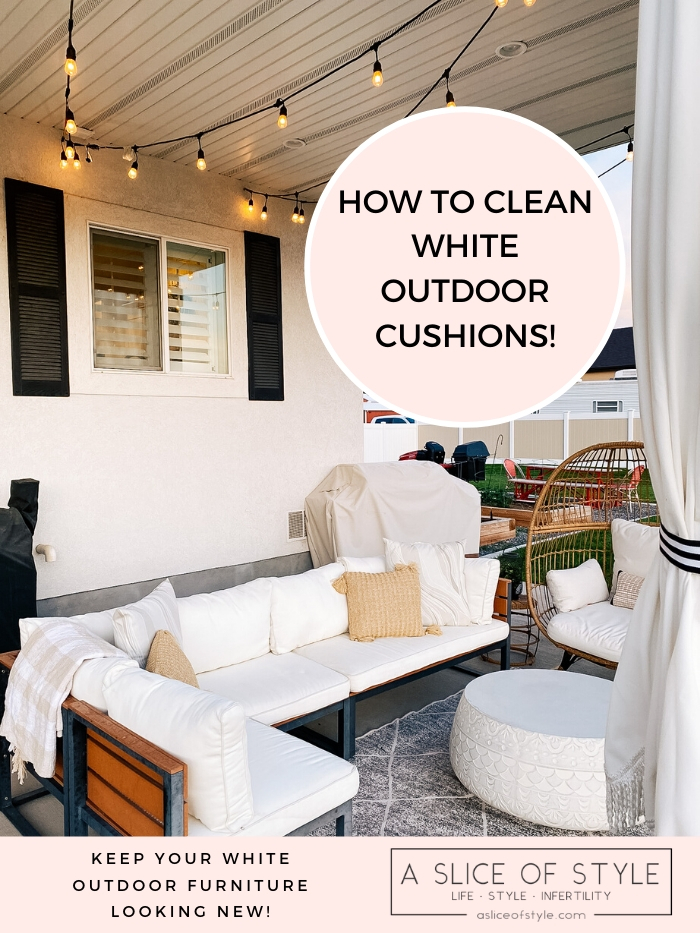 I absolutely love the clean and fresh look of white furniture, but it can be so hard to keep it clean…especially with little kids around! I'm so excited to share with you my method for keeping my white outdoor cushions looking brand new. It's really not too difficult, and it works like a charm!!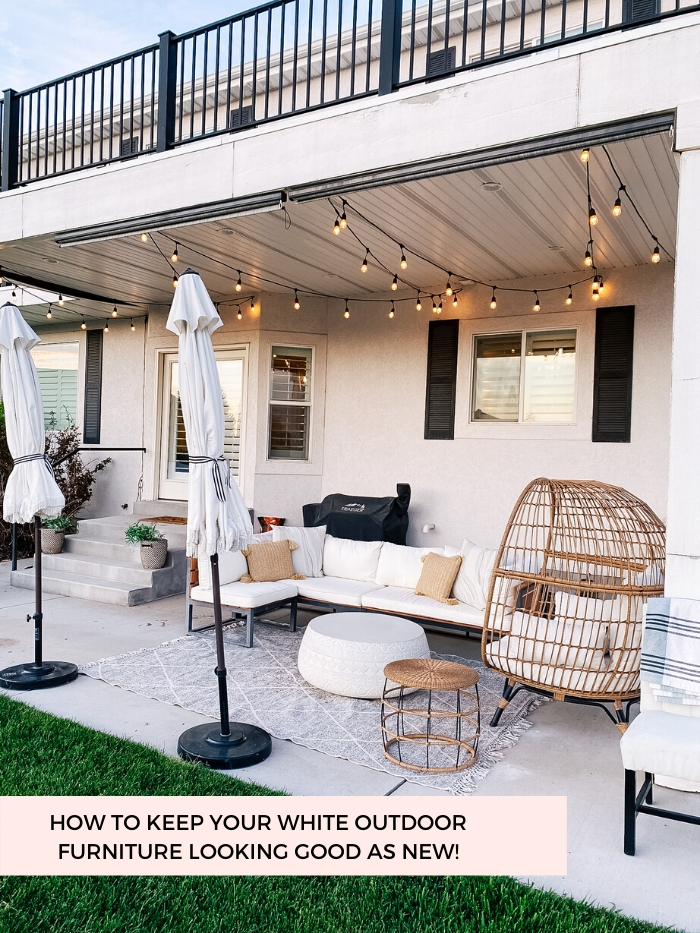 How to Clean White Outdoor Cushions
Here are the steps:
1. First, I take off all the cushions and lay them out on the lawn.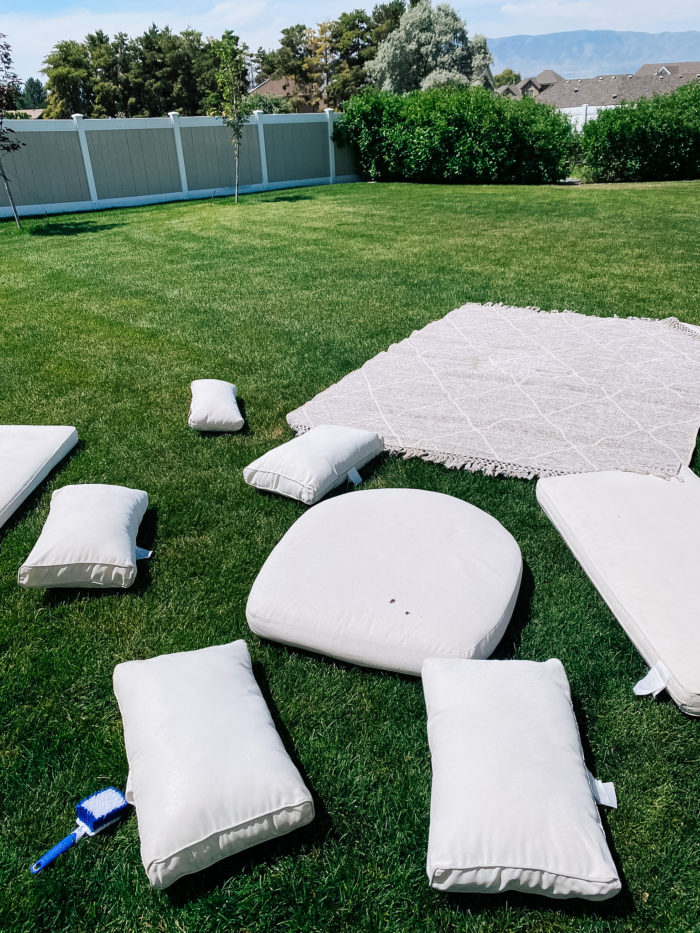 2. Once they are wet and have the dish soap on them, I just scrub the cushions with this brush and then put them out in the sun to dry. I always try to do this on a sunny day so that they dry properly!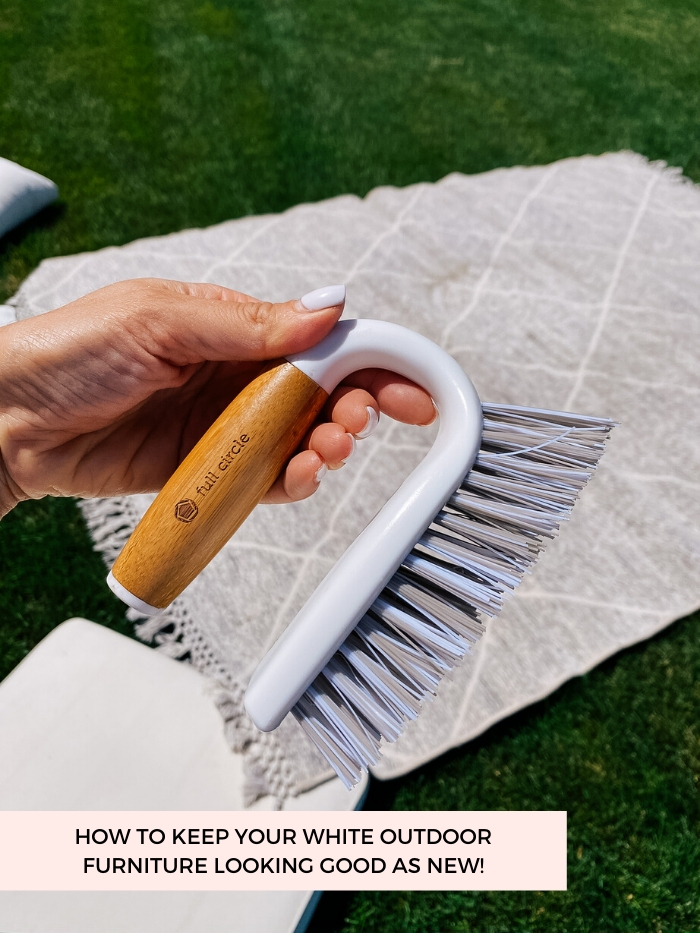 3. Next, I spray the cushions with water, and then put on the dish soap. I got my dish soap from Costco, but I also included the ingredient list in case you don't have a Costco membership or if you want to look somewhere else for a similar cleaning solution!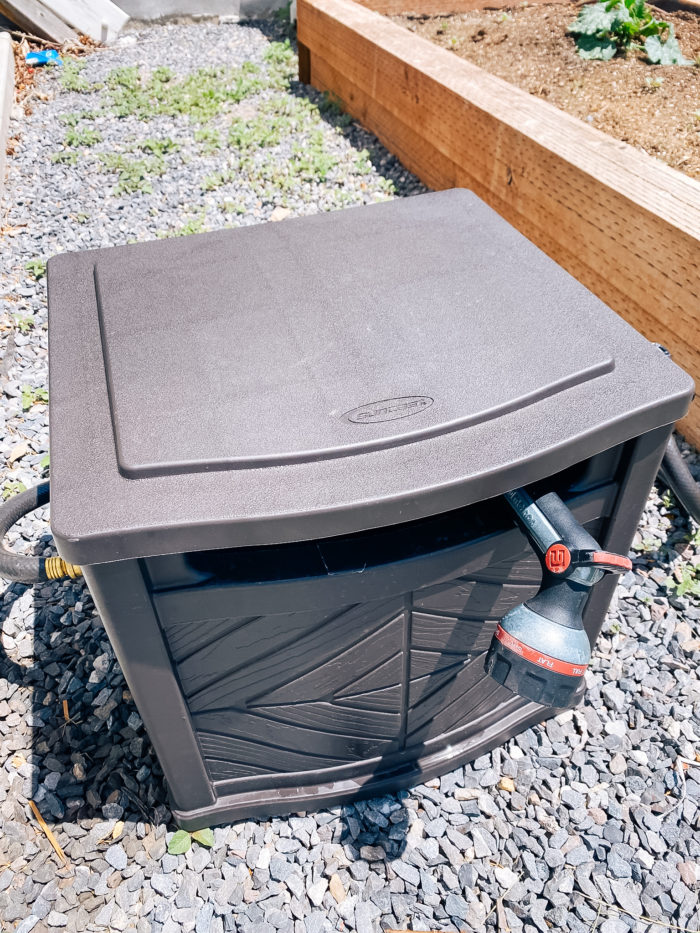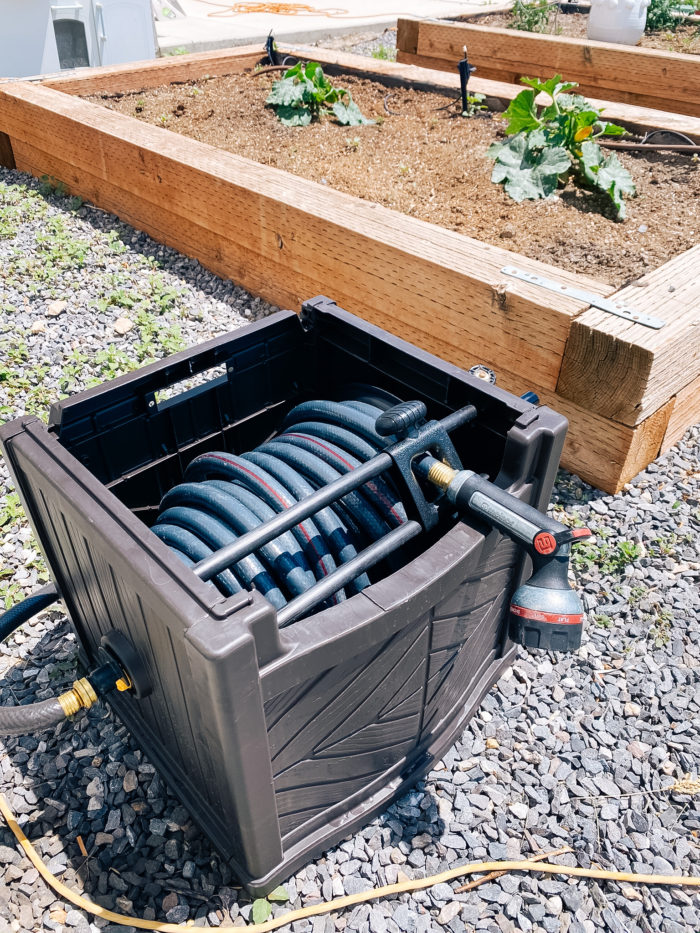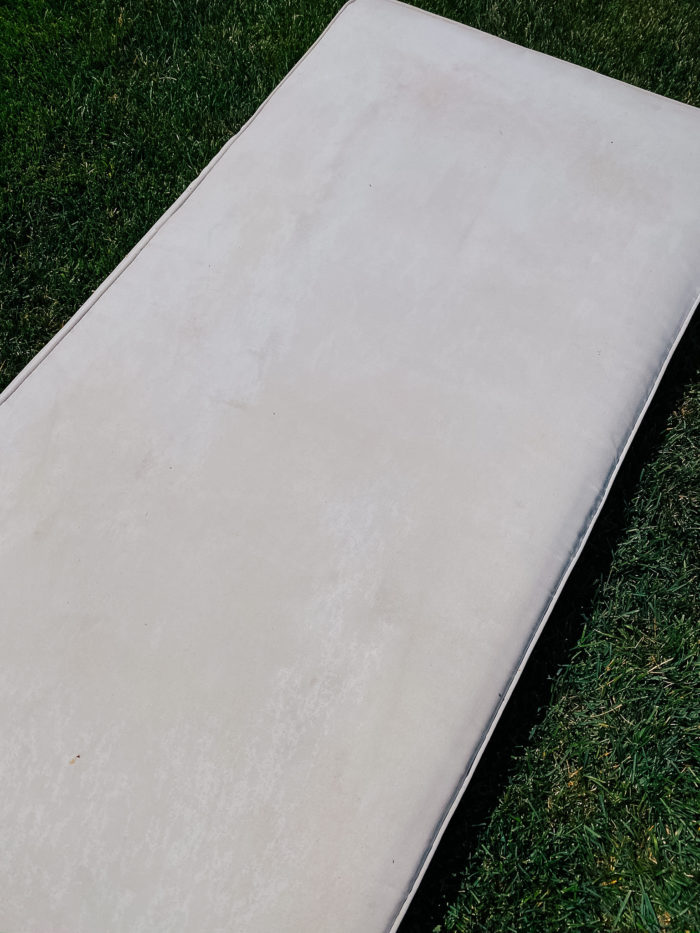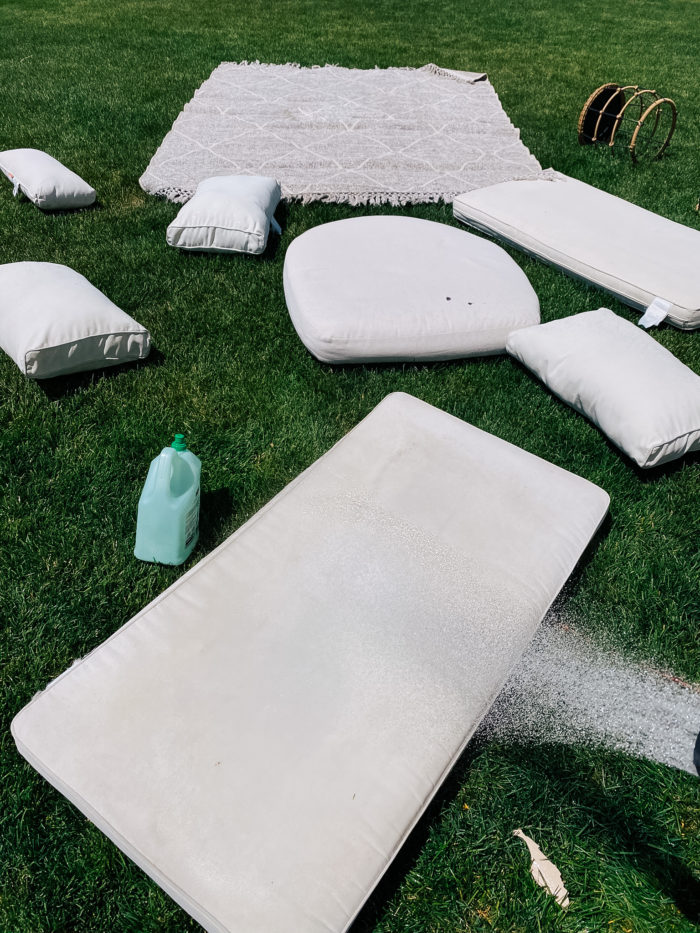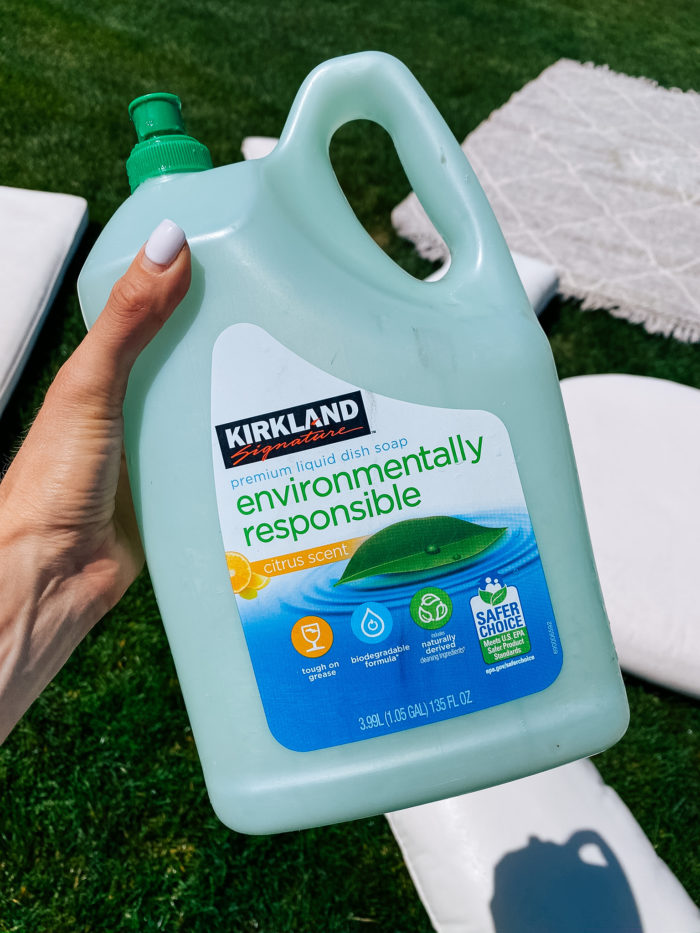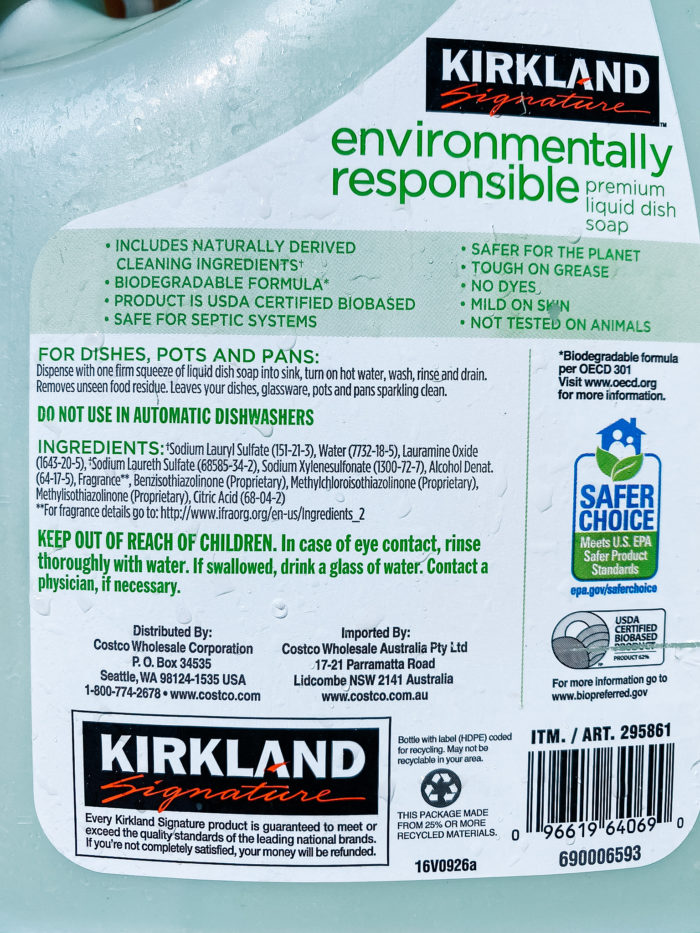 4. Next, lay them out and wait for them to dry! 🙂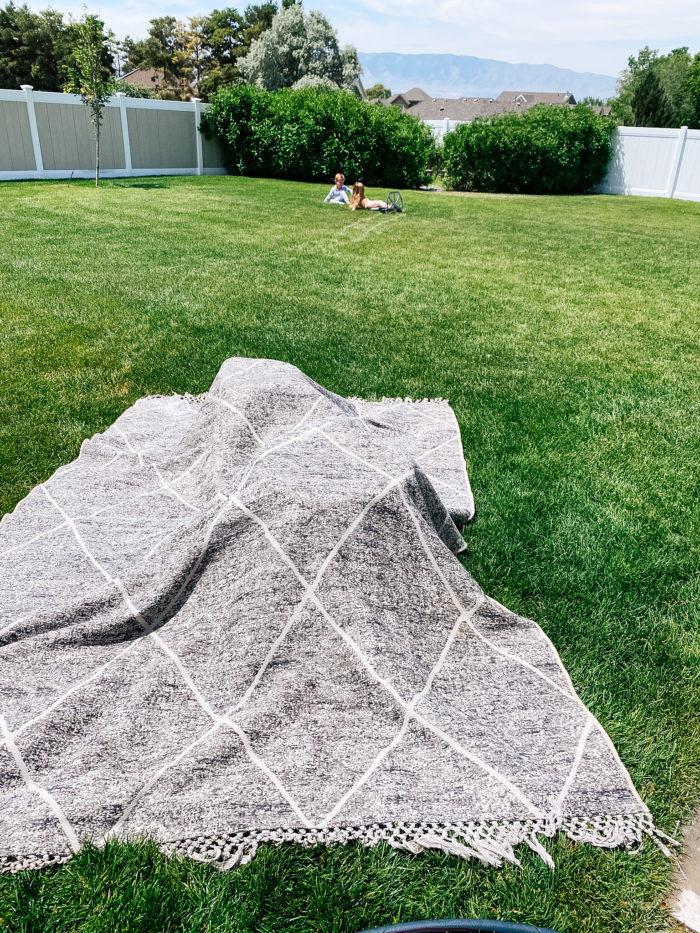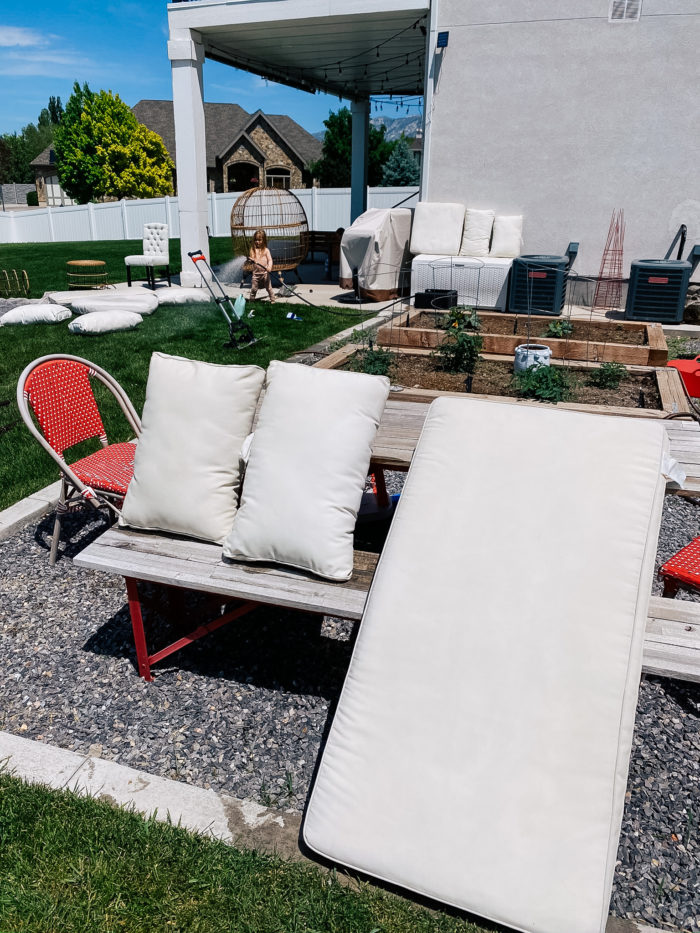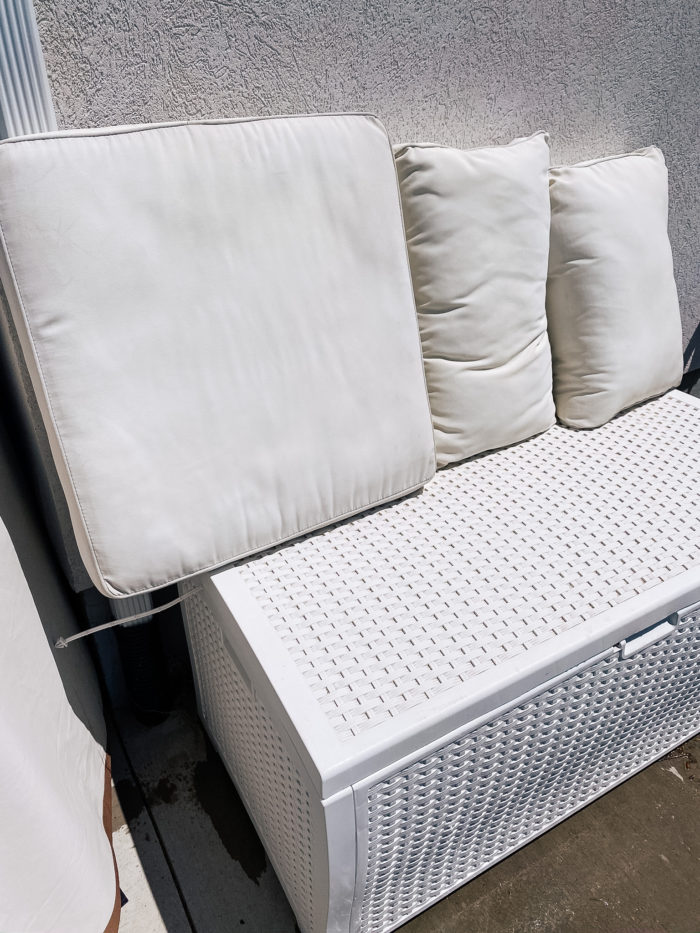 I use these glass spray bottles from Amazon for this next step! I spray this on all my outdoor furniture – it's a mixture of water and about 10 drops of DoTerra Peppermint oil. I do this because spiders don't like peppermint, so it keeps them off the furniture! Plus it smells fresh and clean 🙂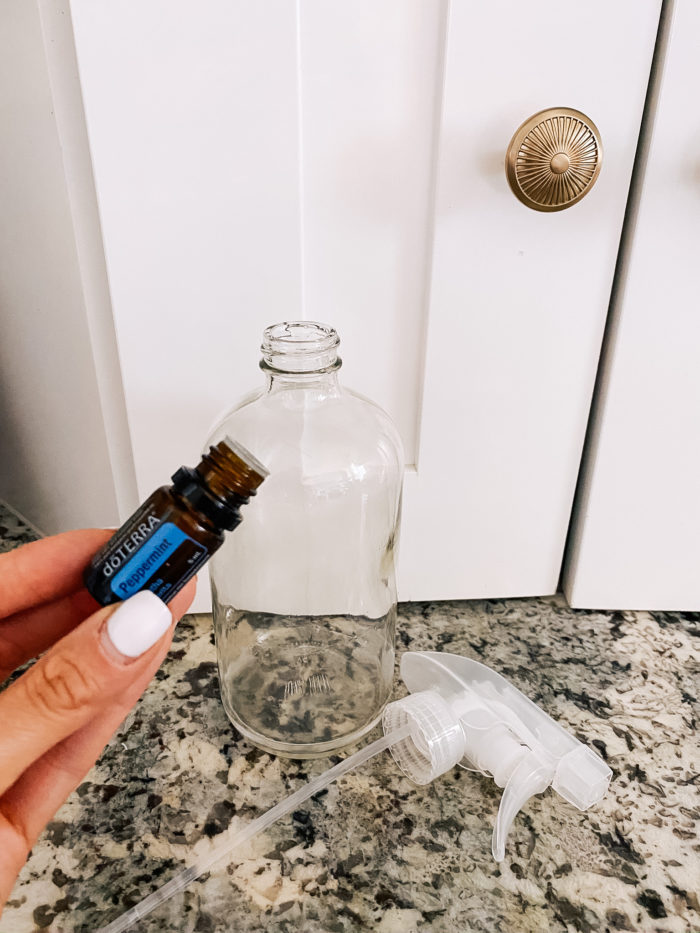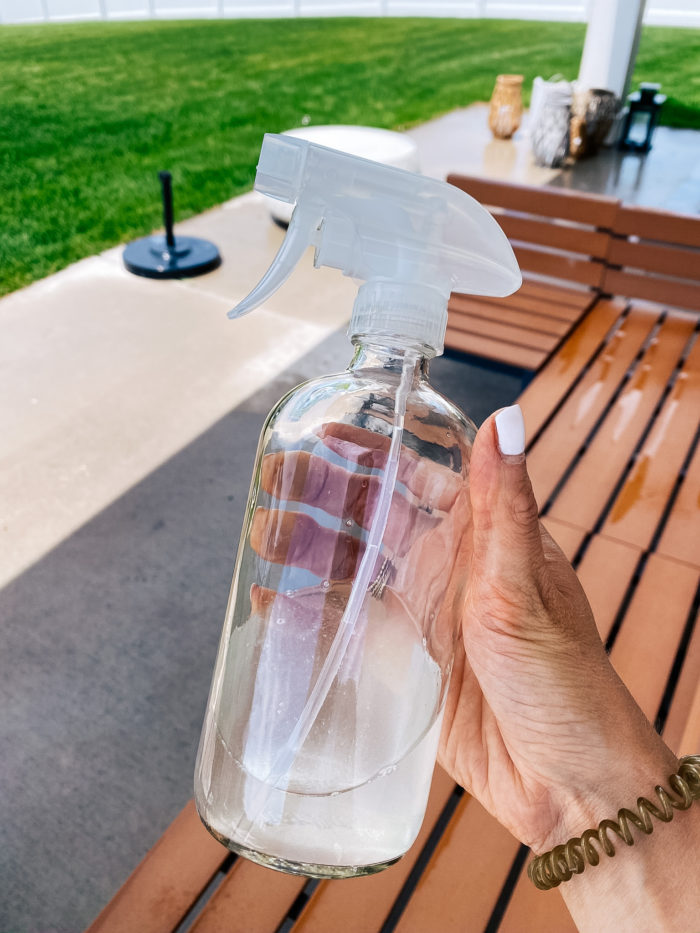 5. Once the cushions are dry, just put them back and they look as good as new! This method really helps remove the dirt AND keeps your cushions looking clean and fresh!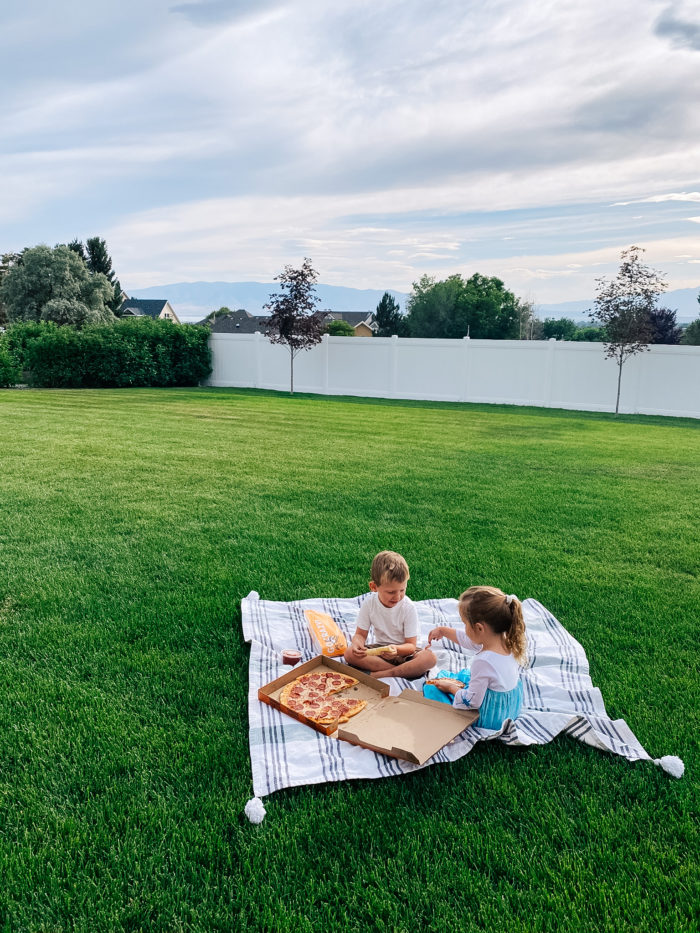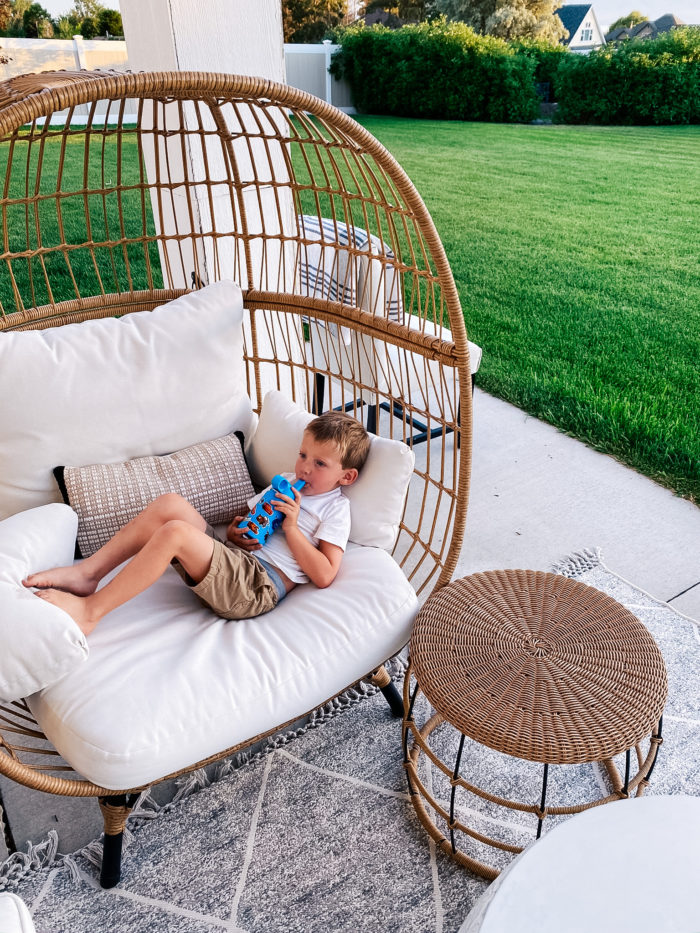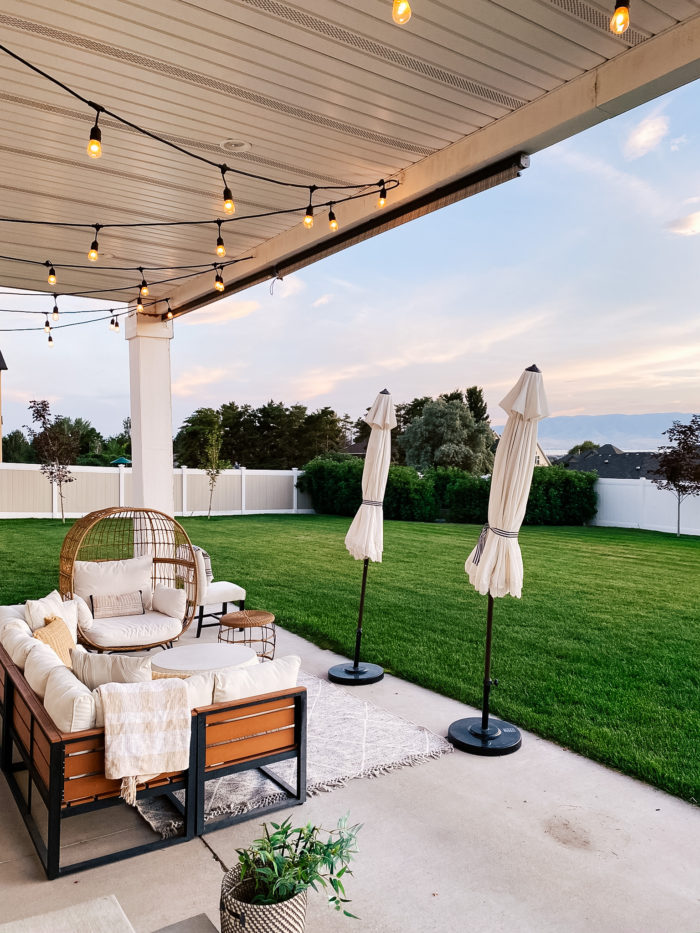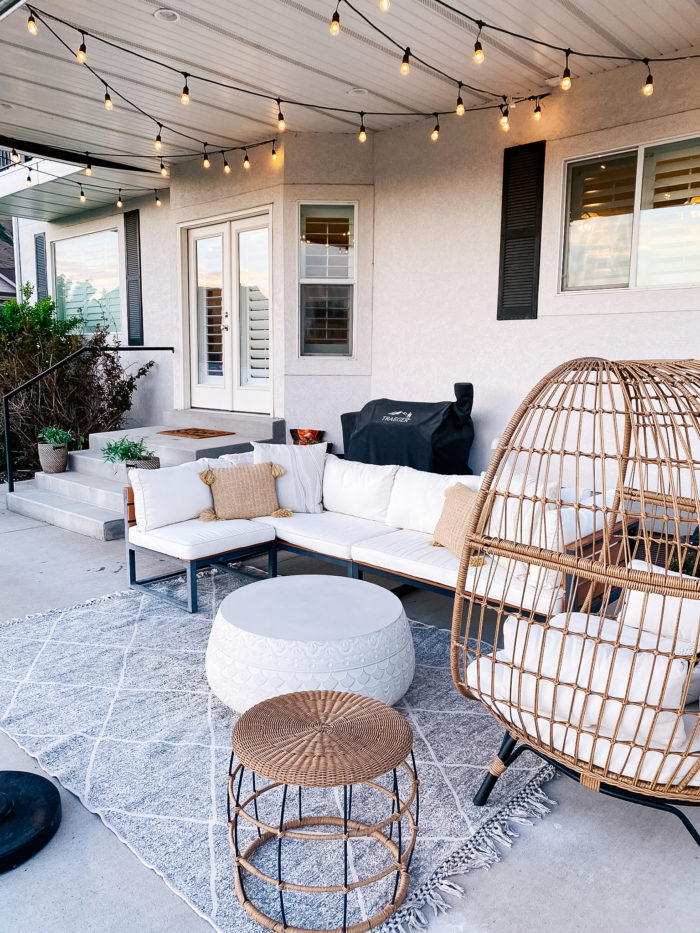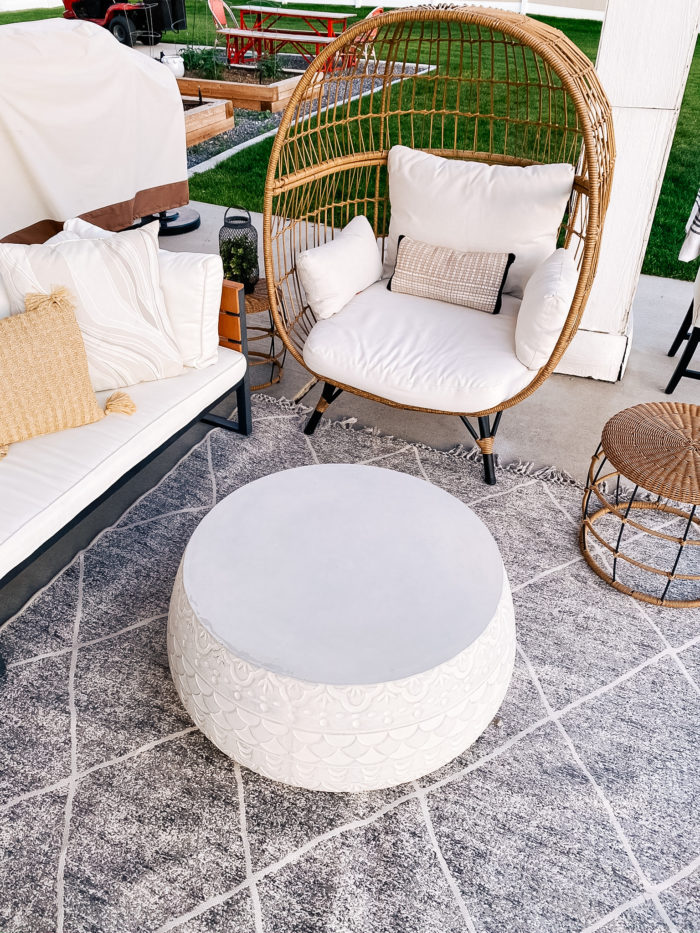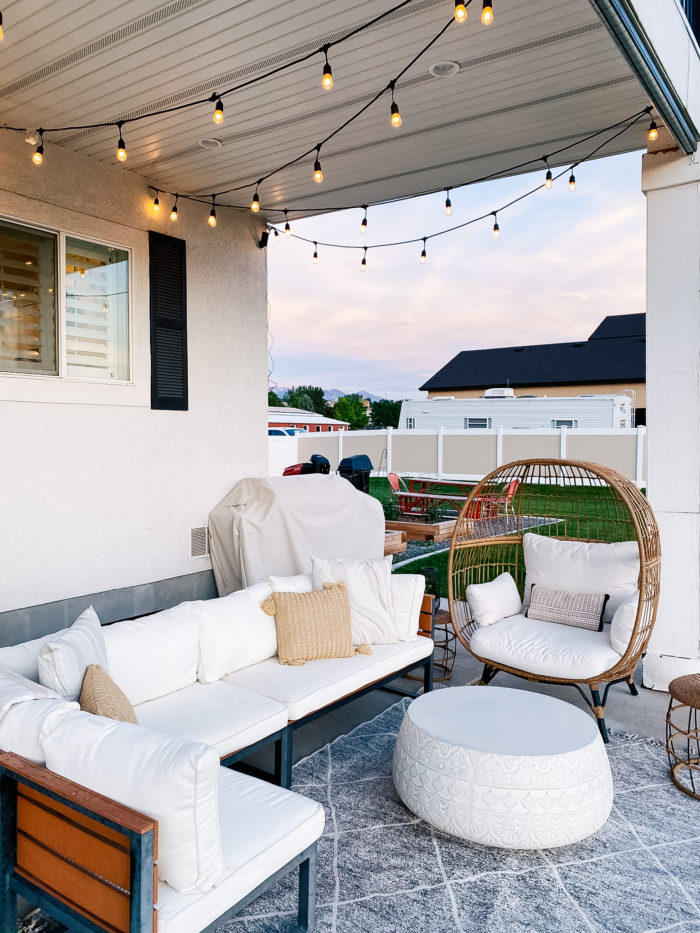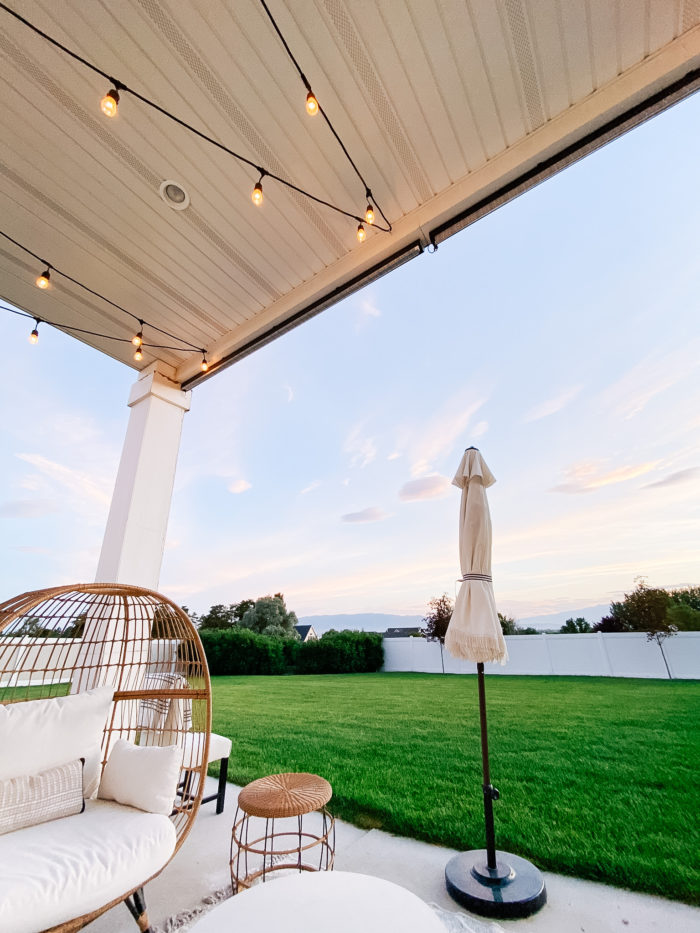 You can shop my patio furniture here! My particular furniture set is sold out, but this similar Wayfair one has amazing reviews and is super inexpensive compared to others that I've seen like this. If I didn't already have mine, I would buy this one!!
SHOP MY BACK PATIO FURNITURE HERE

Do you own white outdoor cushions?  If so, do you have any extra cleaning tips?!  I'd love to know what they are! Let me know in a comment below 🙂