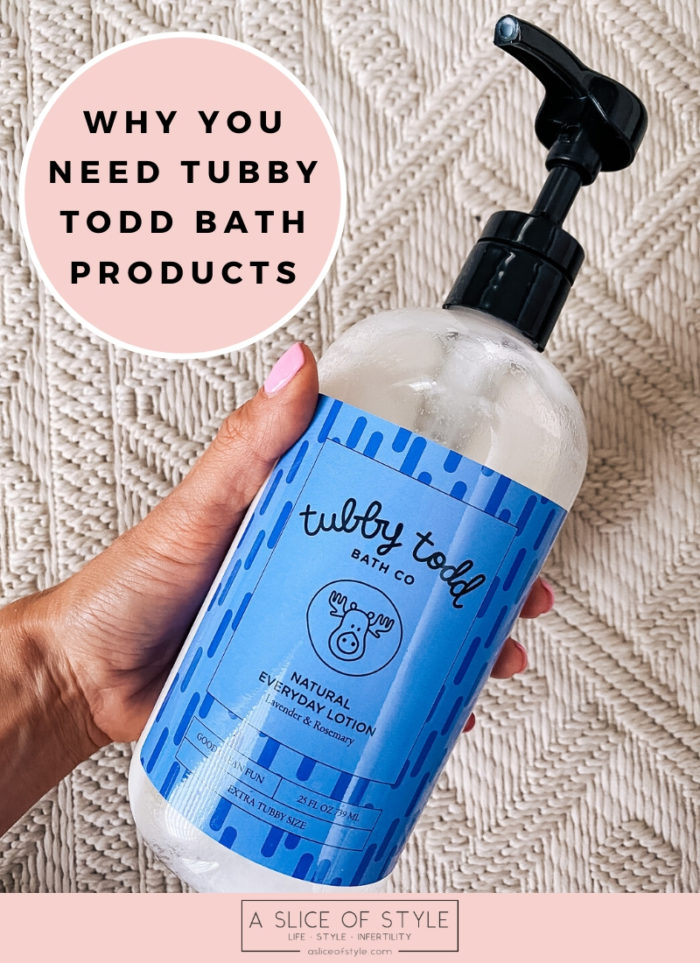 I absolutely love Tubby Todd products. I am so excited to share with you some of my favorite products of theirs and why I love them so much! These products are high-quality, have clean ingredients, and are very effective. If you use the product links in this post, the 15% off Tubby Todd discount code will be automatically applied to your total!
Tubby Todd Discount Code and Product Review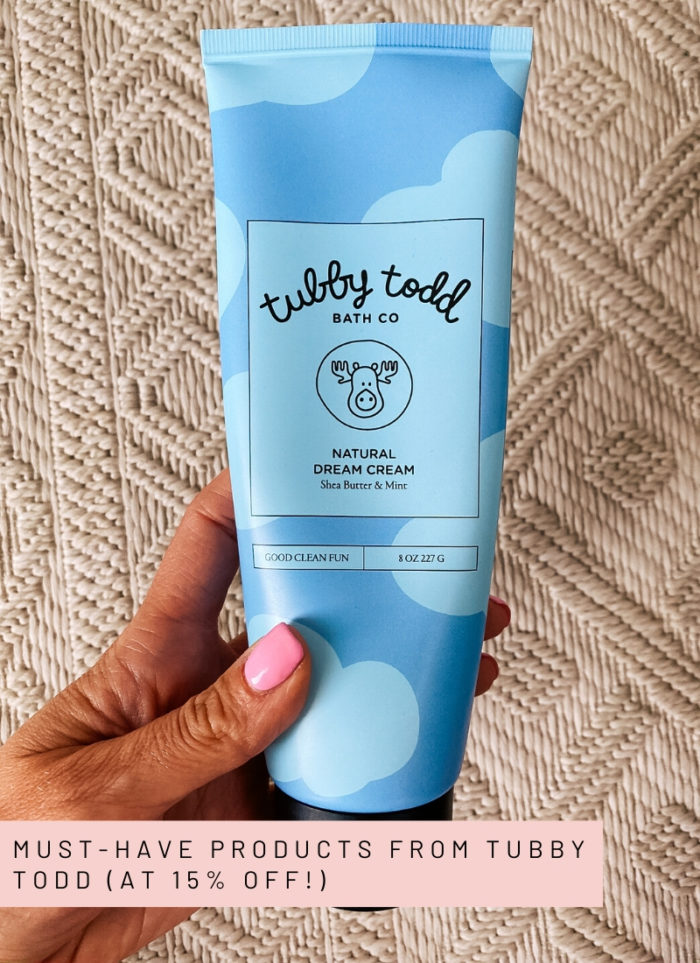 We have been using the Tubby Todd Dream Cream for a long time! It's not only a great product for my kids, but I love it as well. Utah weather is really dry, especially in the winter time! I use the Dream Cream every night before bed on my hands. It's not greasy at all, and it does a great job of moisturizing my hands during while I sleep. I never go to bed without it!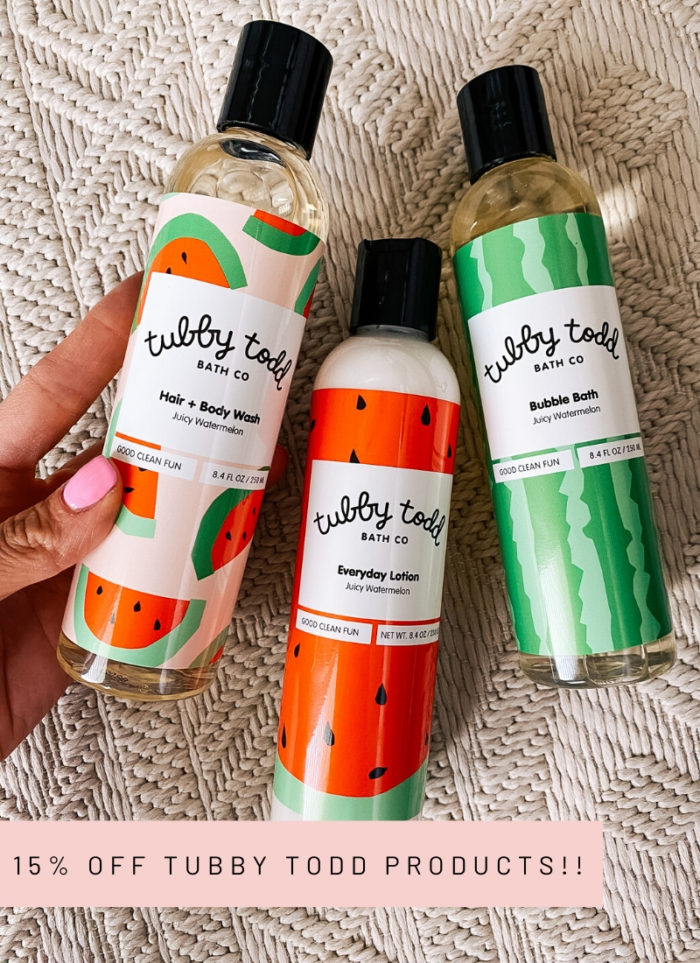 This Watermelon Gift Set is part of their newest line that they just came out with, so I haven't been using it for very long. But I love it already! It smells SO good. I use the Hair and Body Wash on my kids every day. It smells good, and the most important thing to me is that it has clean ingredients. It also cleans really well! The bubble bath is amazing because it makes a ton of bubbles and smells amazing!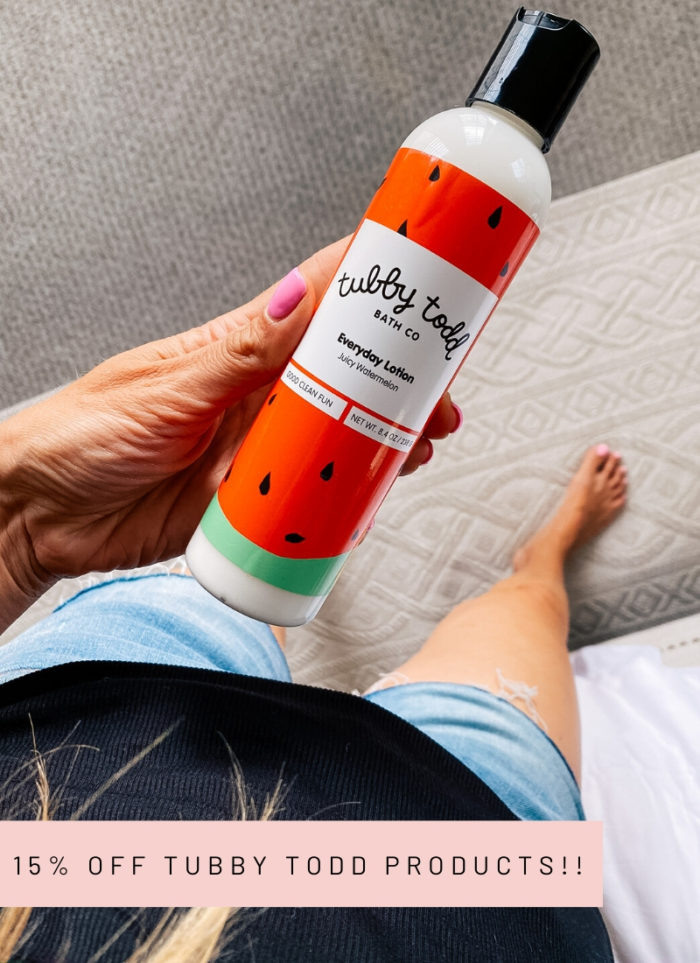 You can buy the Watermelon lotion as part of the gift set or on its own! It's a great lotion that not only smells good, but you can feel good about using on you and your kids. Their everyday lotion also comes in lavender & rosemary and a fragrance-free version! It blends into your skin really smoothly and isn't greasy AT ALL! I use it every single time I get out of the bath.
IF YOU USE THIS LINK, the 15% off Tubby Todd discount code will automatically apply!
The All Over Ointment has so many uses! In our family, we use it on the kids faces when their skin is dry. We just put it on before they go to bed at night and it makes such a huge difference in their skin!
Click here to view some of my favorite baby items!
FIND MY OTHER FAVORITE BATH PRODUCTS HERE

What are you going to buy with the 15% off Tubby Todd discount code?  Let me know in a comment below!