I wanted my master bedroom to feel like my own personal sanctuary, and this beautiful white space was a labor of love for a solid year! I love how our fresh and white master bedroom turned out. My master bedroom feels peaceful, clean and calm with neutral, calming colors. All the details are below!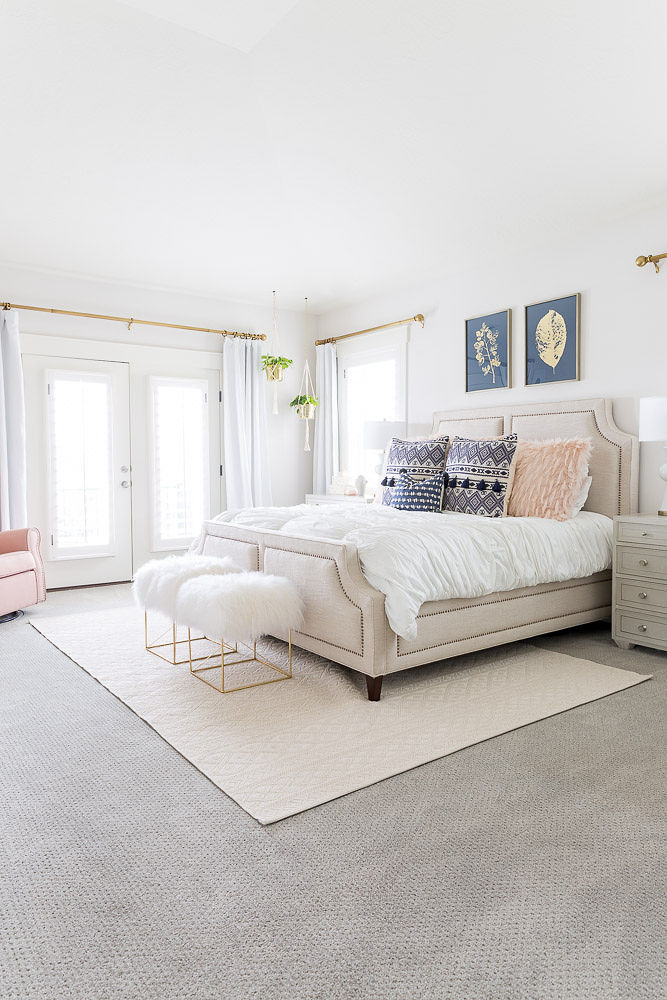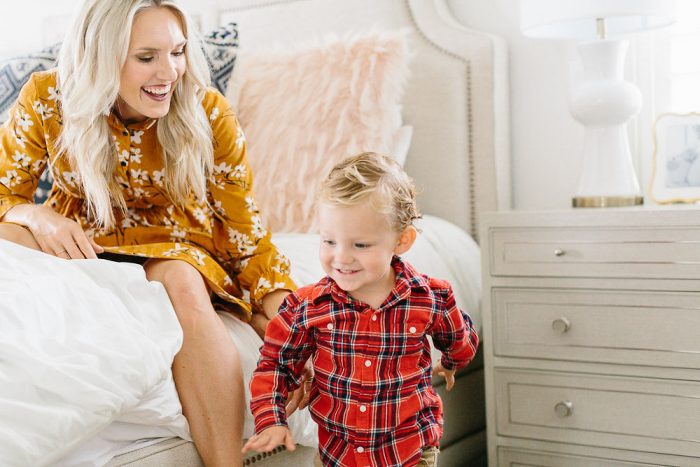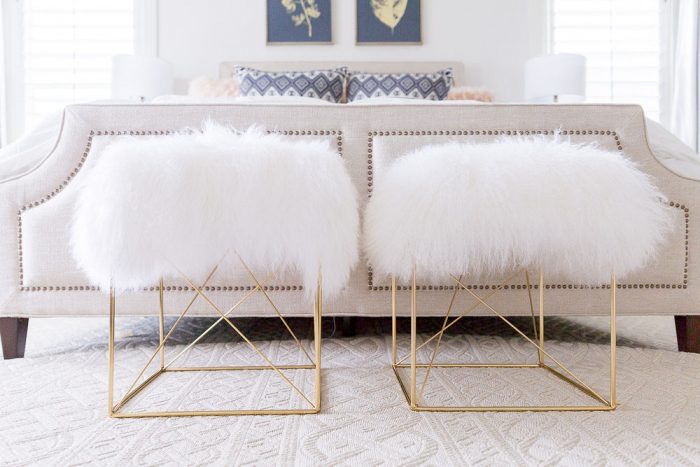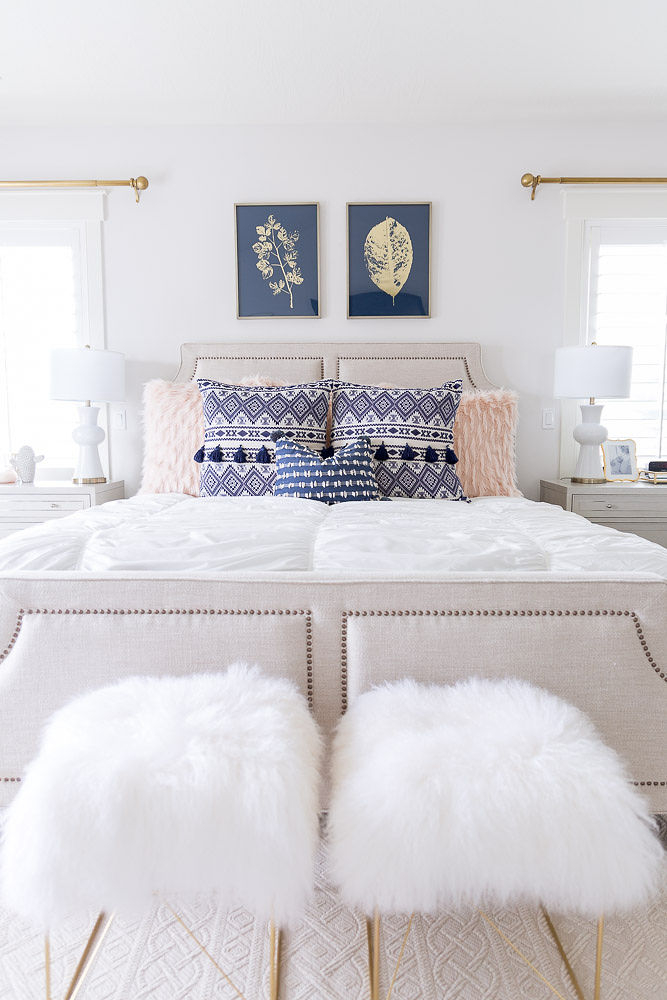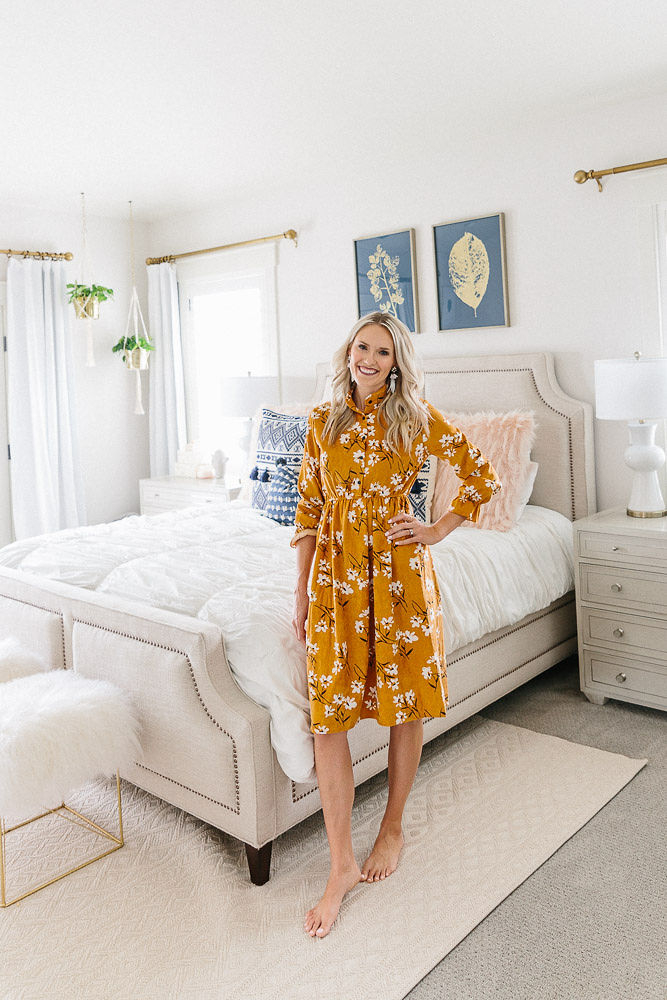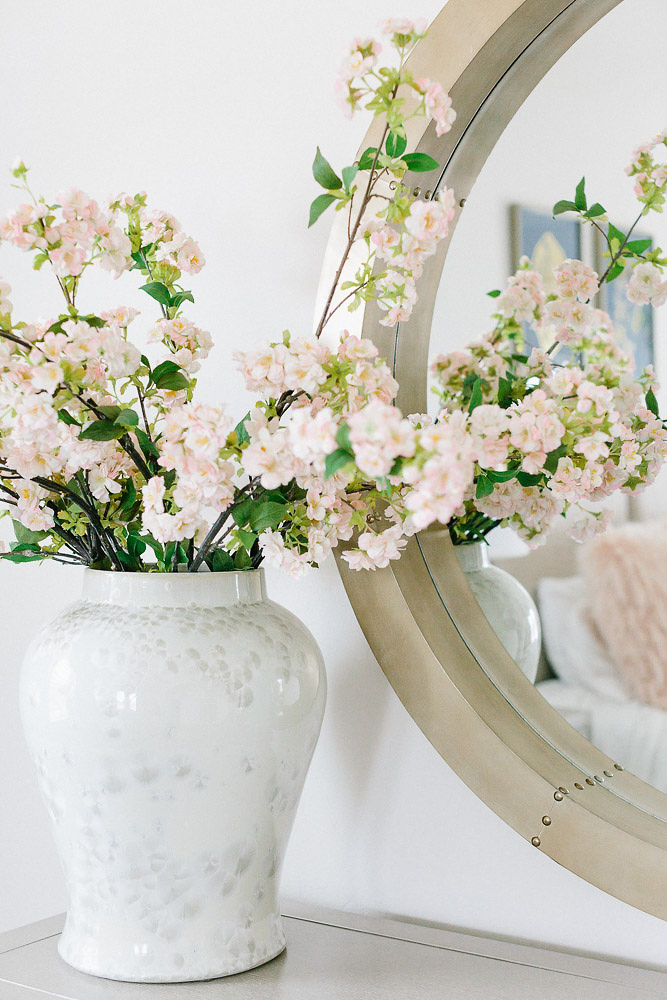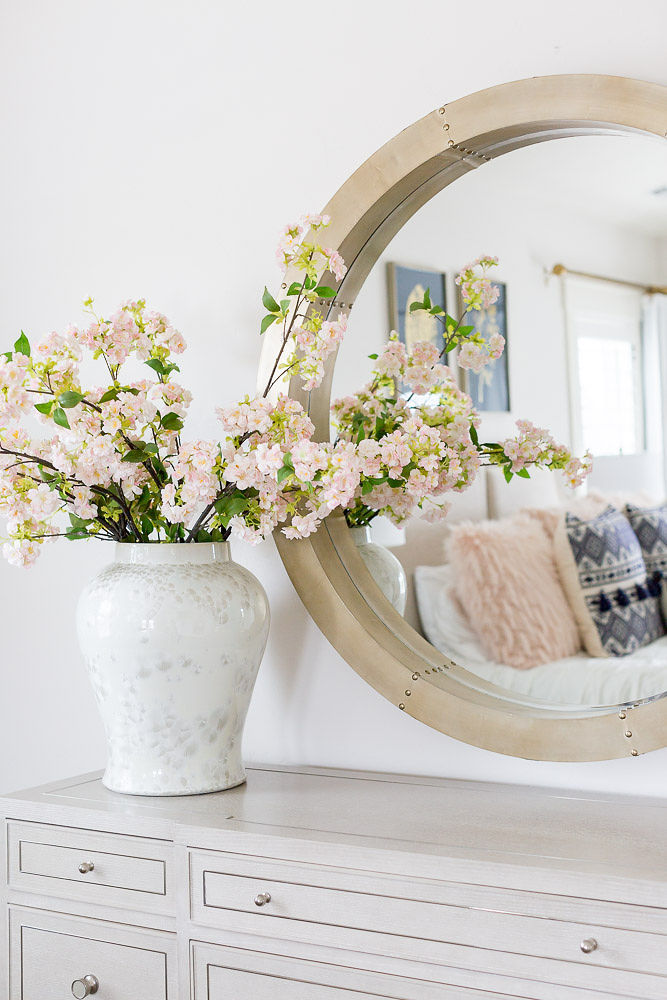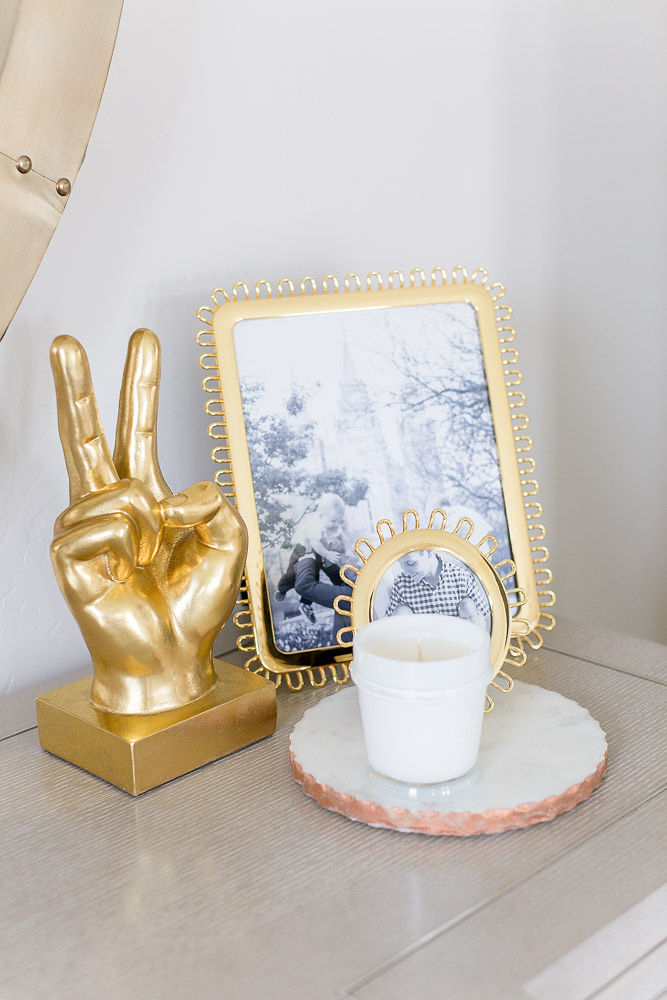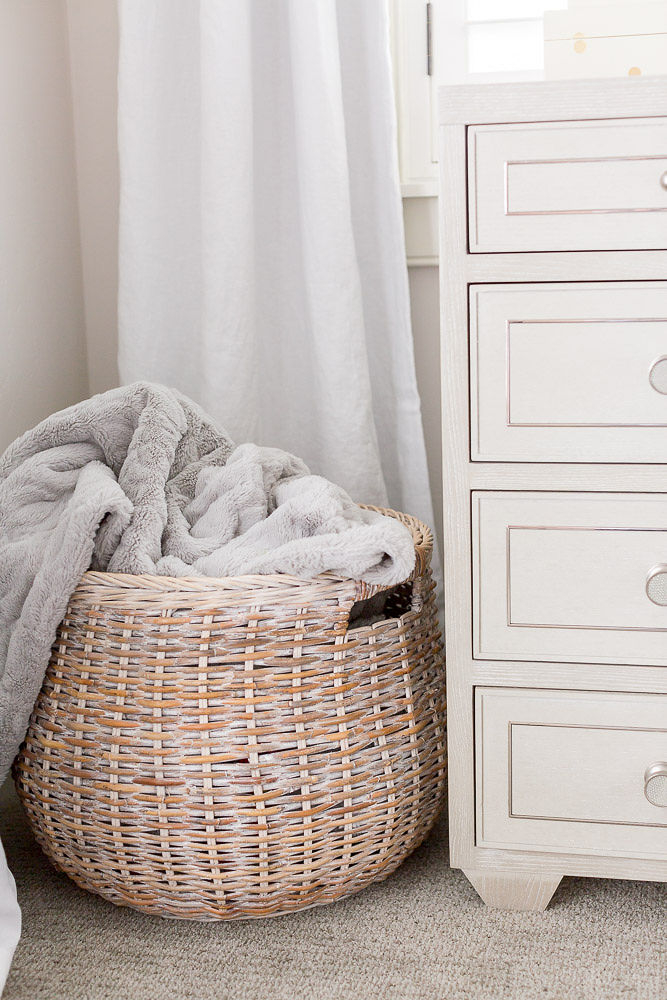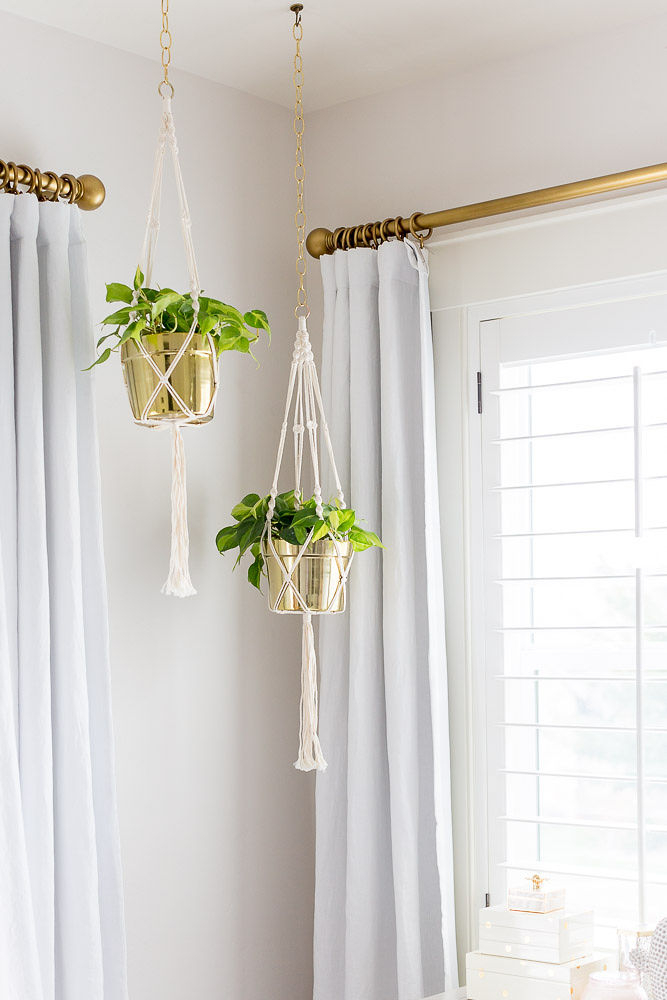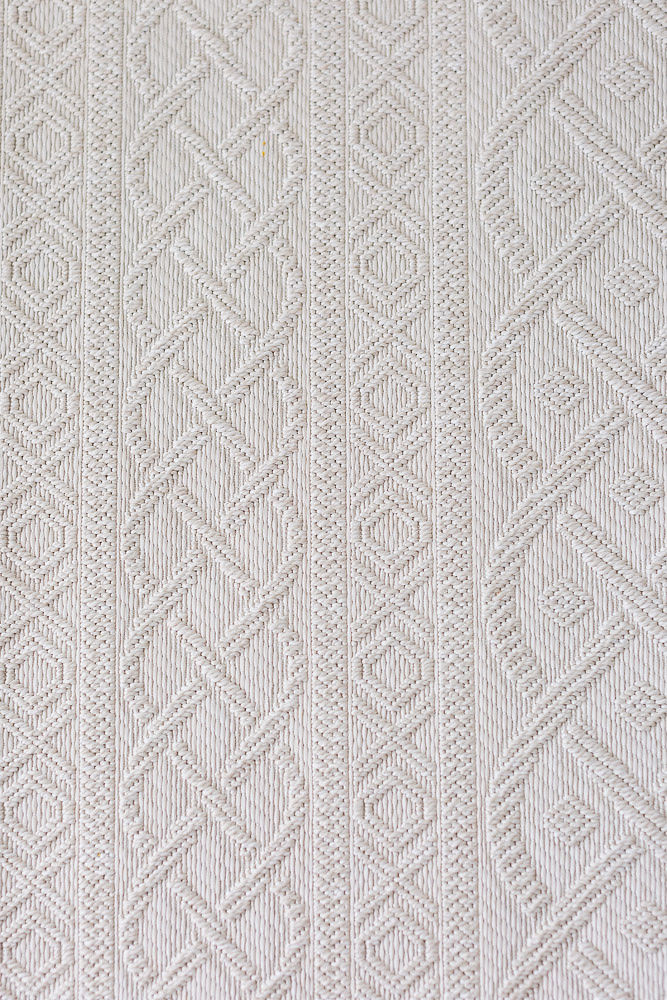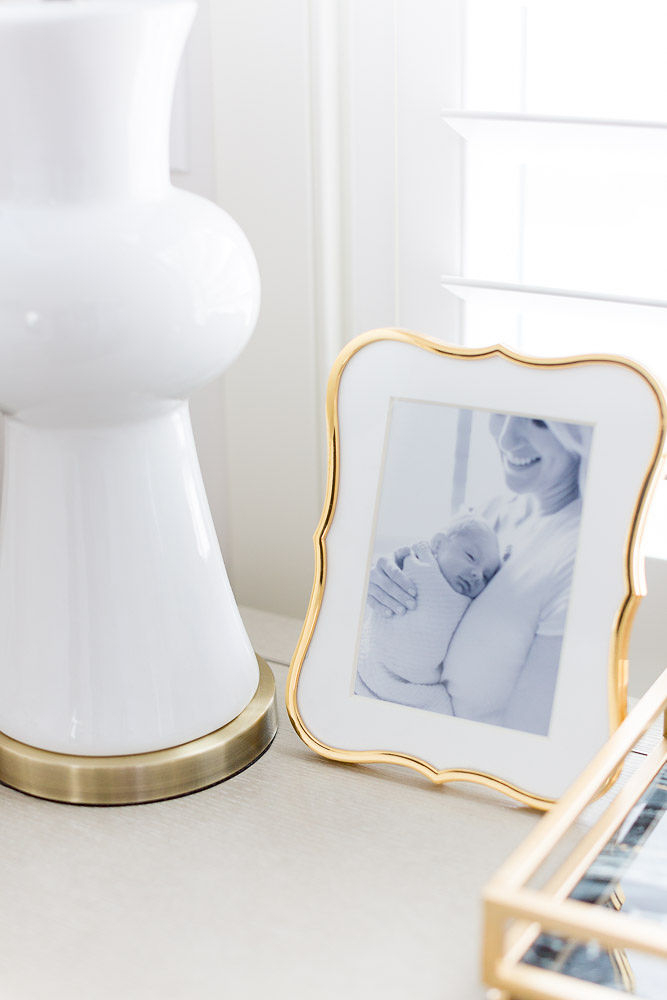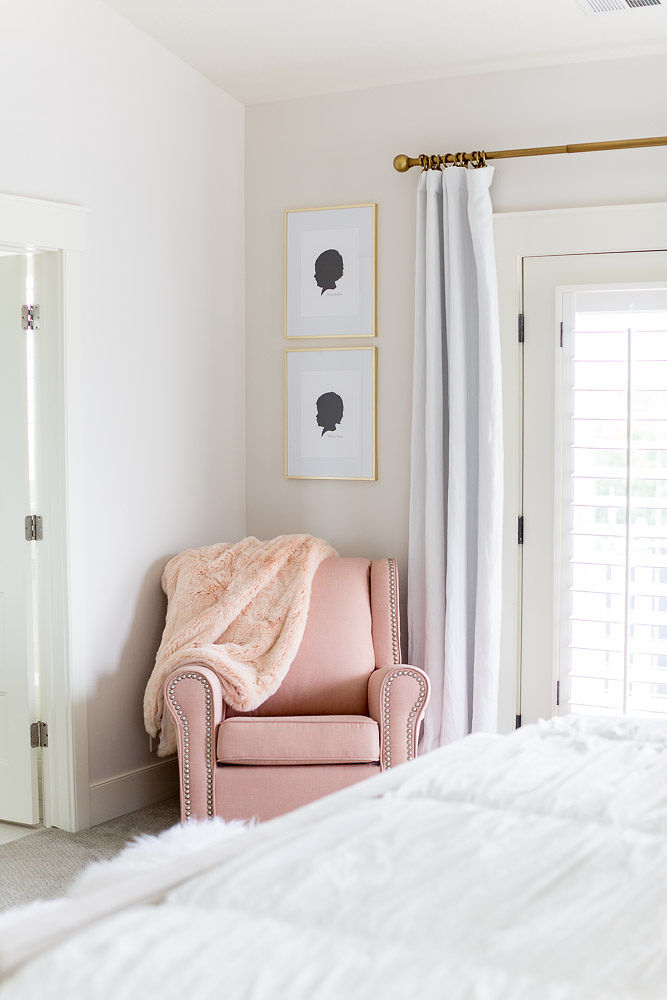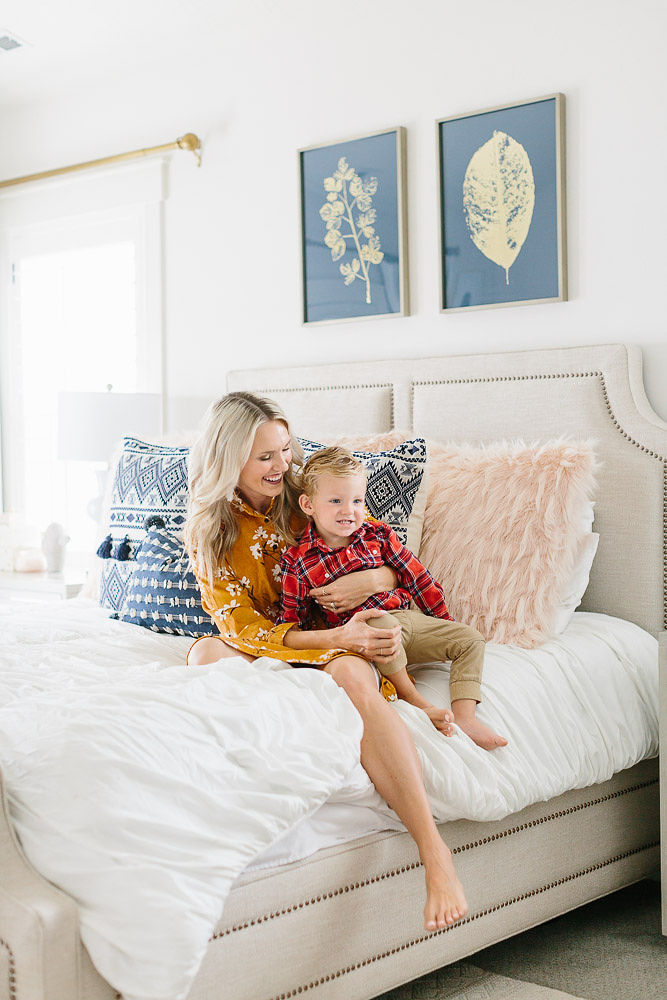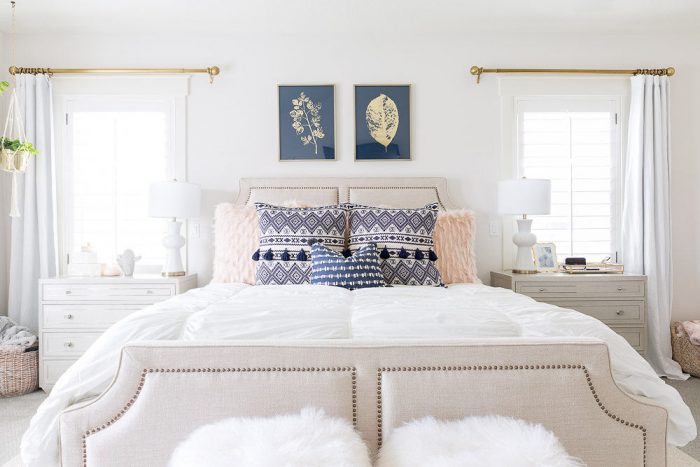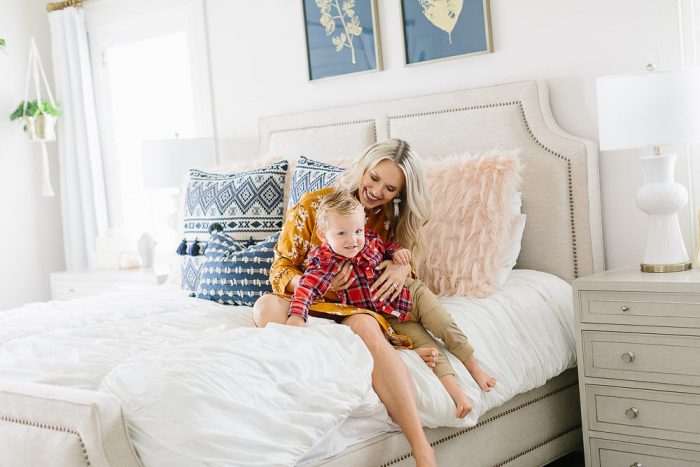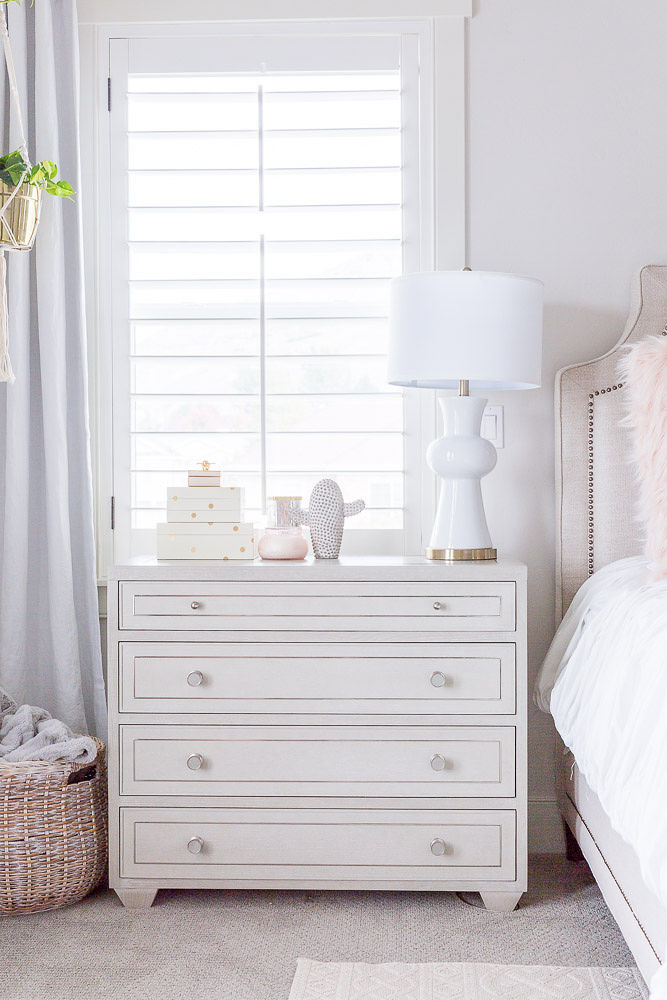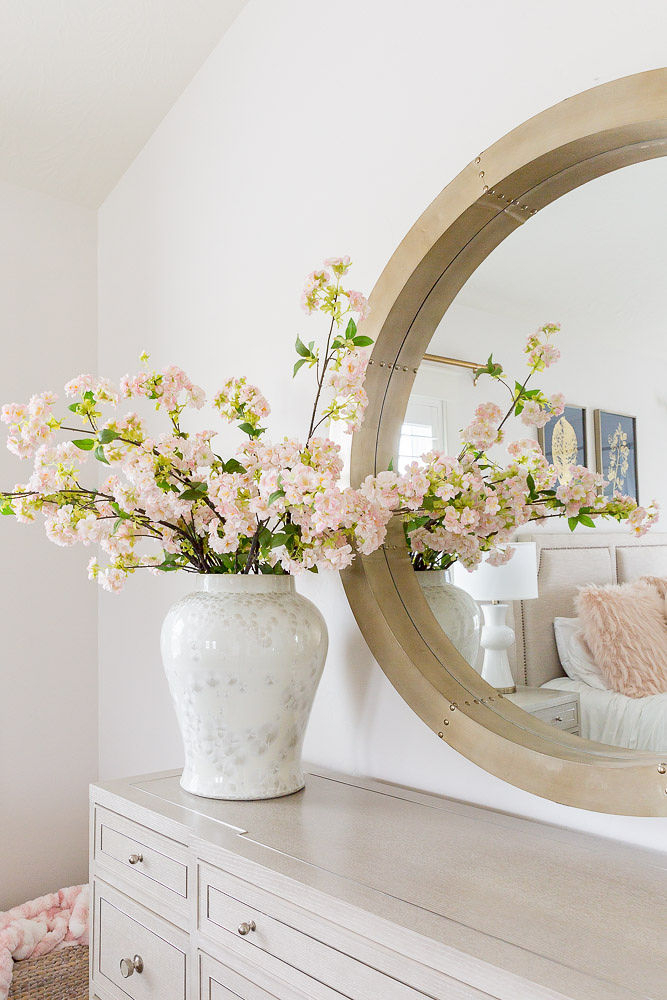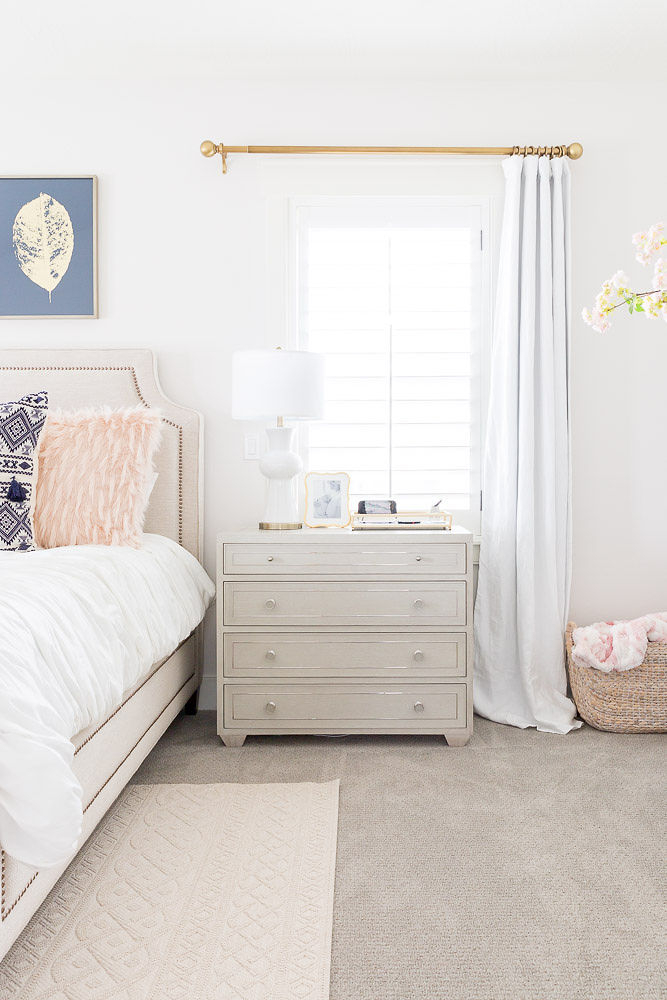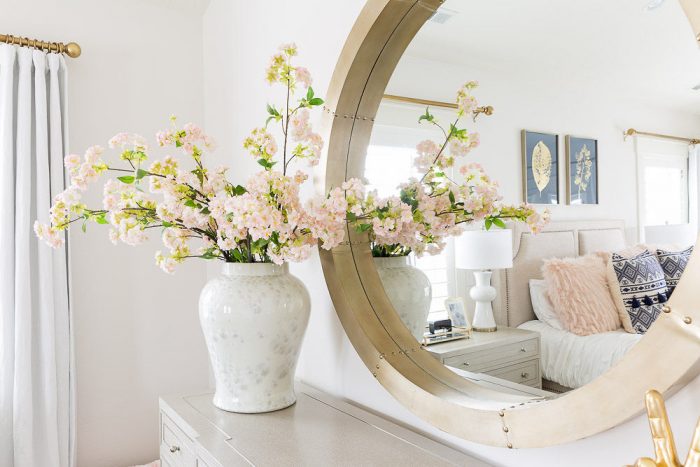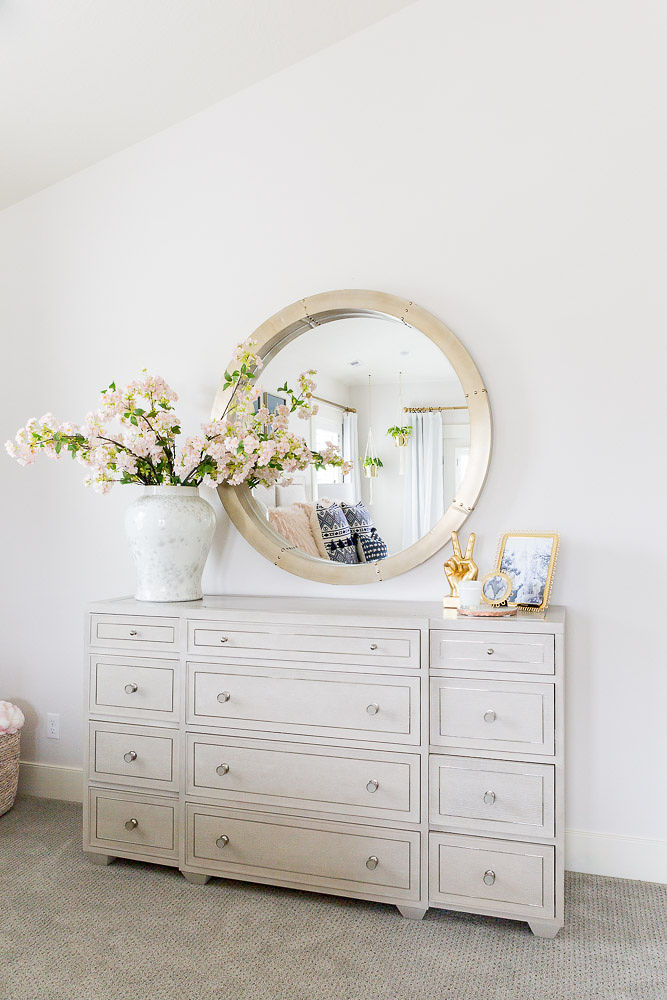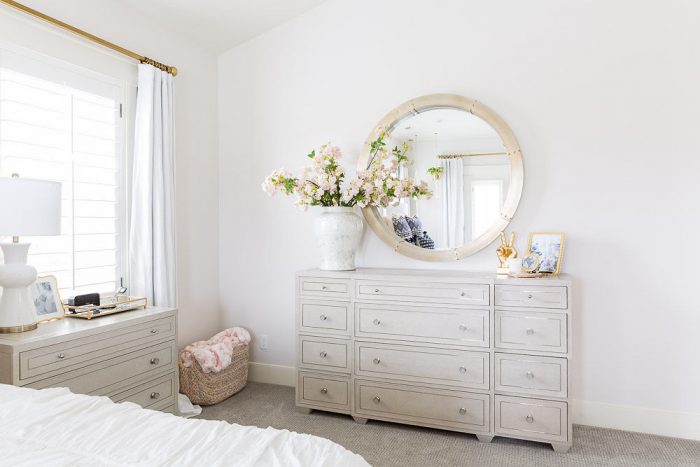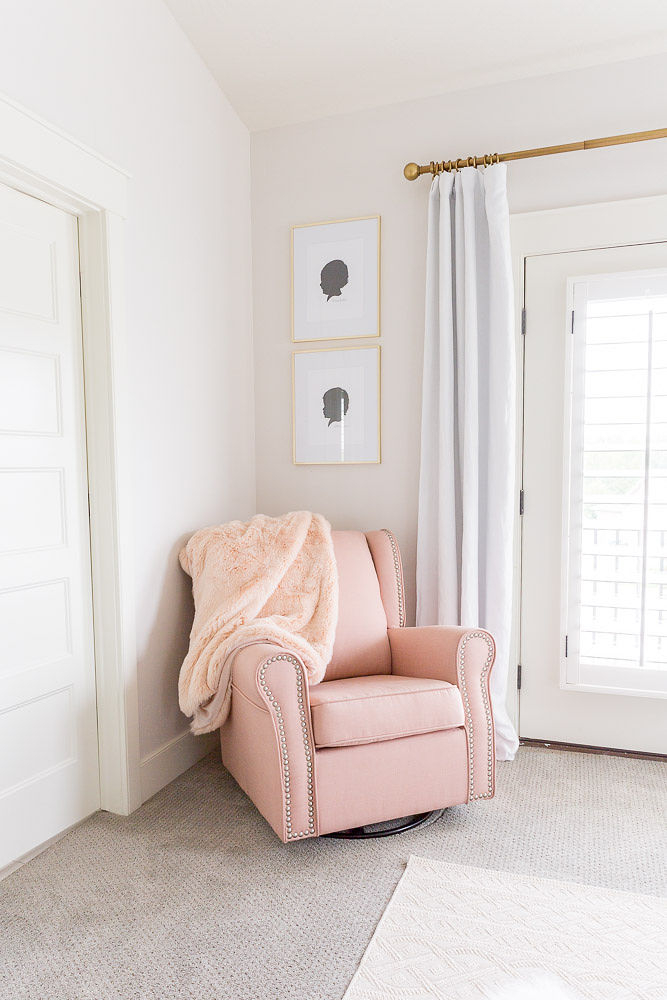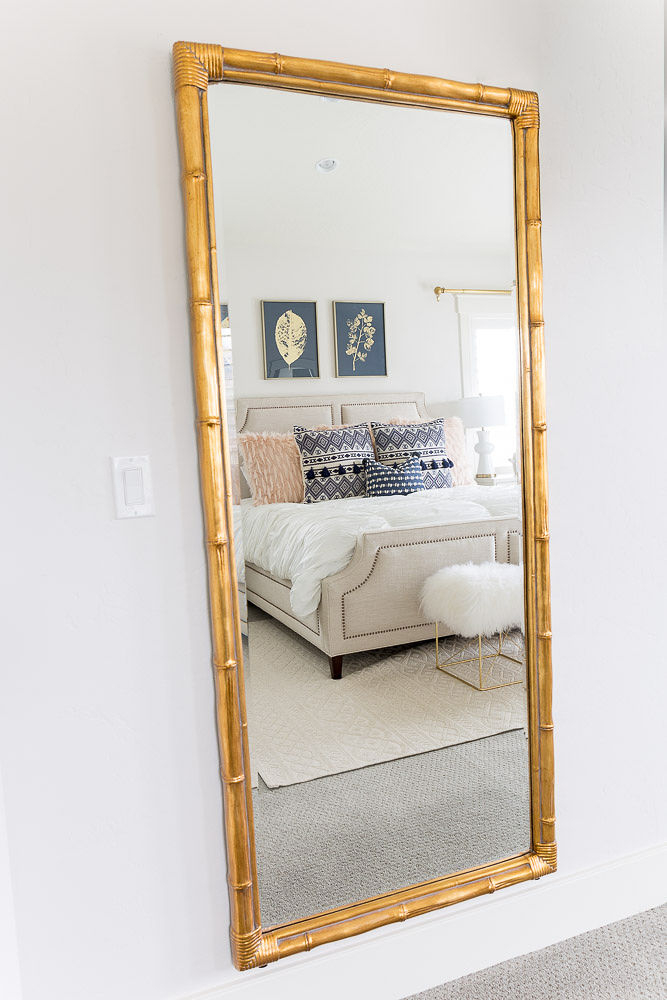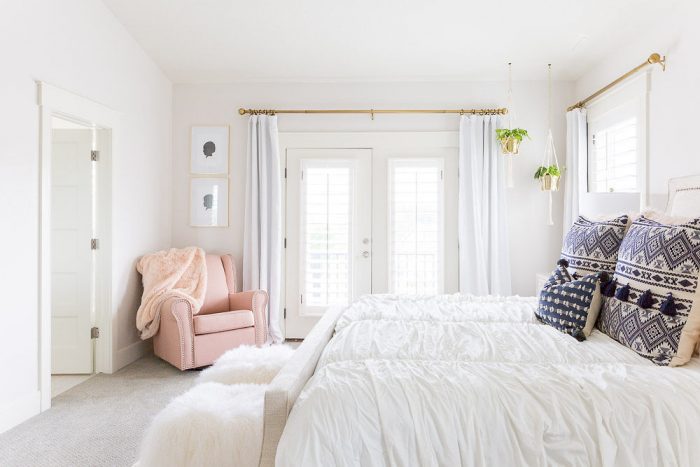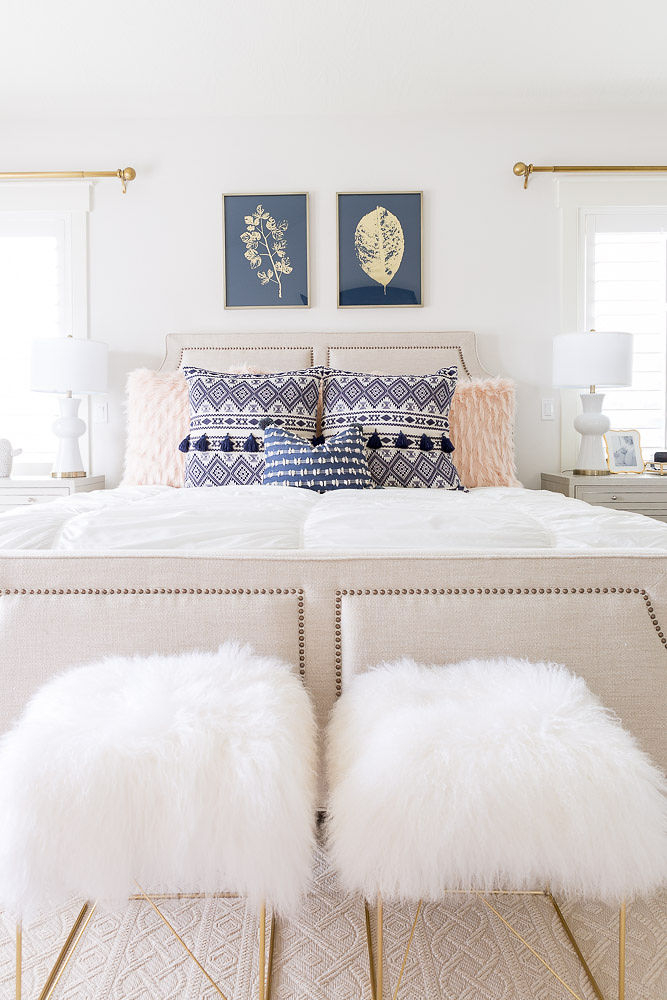 All the details for our white master bedroom linked below, scroll down!
OUR OUTFIT DETAILS:
My dress: Shein ($20) | Similar earrings that I love: Nordstrom
Harris' pants that are so inexpensive and that he has in like 6 colors: Target
SHOP THESE BEAUTIFUL WHITE MASTER BEDROOM IDEAS:

I have been wanting to make my bedroom into my own personal sanctuary for several years so I saved my money to invest in the pieces I love and are timeless and have been gathering them and redesigning our master bedroom for a YEAR! It took me a long time to put together, but I picked out each piece very thoughtfully and I absolutely love how our white master bedroom turned out.
I love that my master bedroom design now has a very calming and peaceful feeling. It's light with some great neutral colors that will stand the test of time. When choosing larger pieces for my home, I like to stick with basic colors, because when you want to change colors in the future or for the seasons, you can switch out less expensive items like pillows and accent pieces. I linked my entire white master bedroom ideas down to each last detail below, and a lot of the pieces are on sale, so I hope you find something that you love!
WHITE MASTER BEDROOM IDEAS:
Bed: Wayfair
Bedspread: Old, similar style here, here, and here
Similar pink pillows here (60% off only $23.20!!!), here and here
Lamps (SUCH a good deal and I looked for a LONG time): Joss and Main (60% off!)
Footstools at end of bed: Hayneedle
Pictures above bed: Minted here and here
Glider: Amazon (comes in cream, sea breeze and charcoal, too!)
Night stands: Neiman Marcus or Horchow
Dresser: Horchow
Crystal shell jar: Overstock,  similar here and here
Flowers: Wayfair
Rug: Joss & Main, such a great price and I have a smaller one in my living room!
Floor length mirror on wall: Pottery Barn, smaller version here
Mirror above dresser: Local shop called Osmond Designs but they don't ship, so here are similar options online: Here and here
Blackout curtains: Pottery Barn
Drape rod and wall brackets: Pottery Barn
Ball finials for end of drape rods: Pottery Barn
Rings to hang drape on: Pottery Barn
Gold peace sign: Shopbop
White candle: Mer Sea (this smells like pine and is AMAZING)
Similar white washed baskets: Pottery Barn (on sale!)
Small pink jewelry box: Kate Spade
Medium gold polka dot jewelry box: Kate Spade
Large gold polka dot jewelry box: Kate Spade
Light pink glass candle: Nordstrom
Small gold flower picture frame: Kate Spade
Large gold square picture frame: Kate Spade
White and gold picture frame: Kate Spade
White plant hangars: Ebay
Similar gold plant pots: World Market
Silhouettes of Harris and Goldie's profiles: A Family Print Shop
Gold picture frames on the wall: Target
All photos by Barbara Decker Photography
If you like this white master bedroom post, I bet you will like:
How to Update Your Home on a Budget!
Favorite Things: Gold Office Supplies that are Going to Rock Your World
SHOP THESE BEAUTIFUL WHITE MASTER BEDROOM IDEAS: