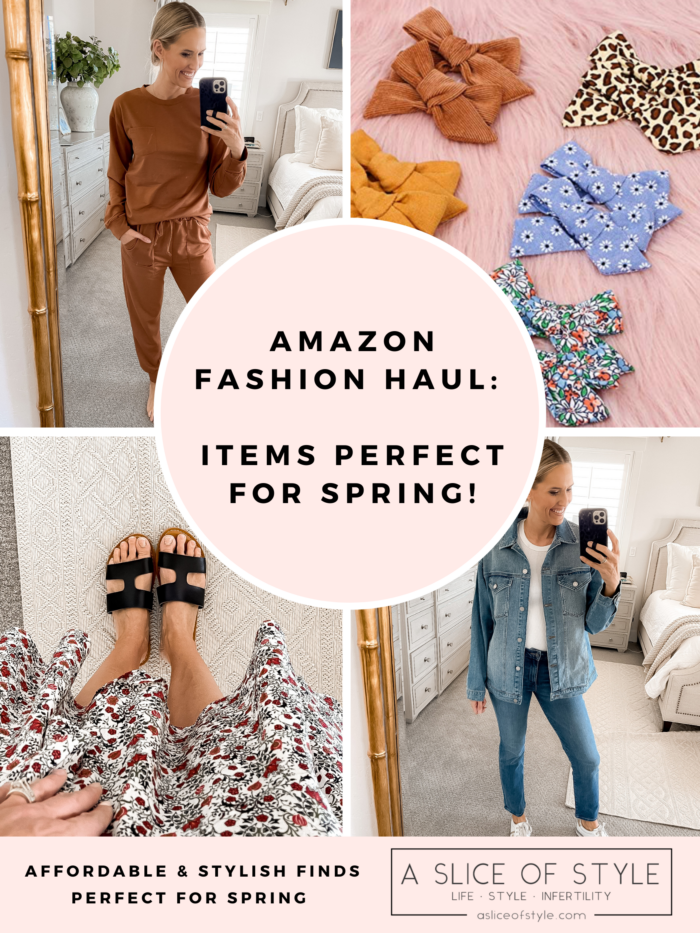 Can you believe it's officially spring?! Here in Utah, the weather can't quite commit to being warm or cold so I've had to find clothes that are great transition pieces to stay warm without getting too hot. I found some really good items that are perfect for Spring on Amazon this month, all super affordable too, that I'm excited to share with you! As always, you can check out the rest of my Amazon Fashion favorites HERE – I'm always adding things I love!
MARCH 2021 AMAZON FASHION HAUL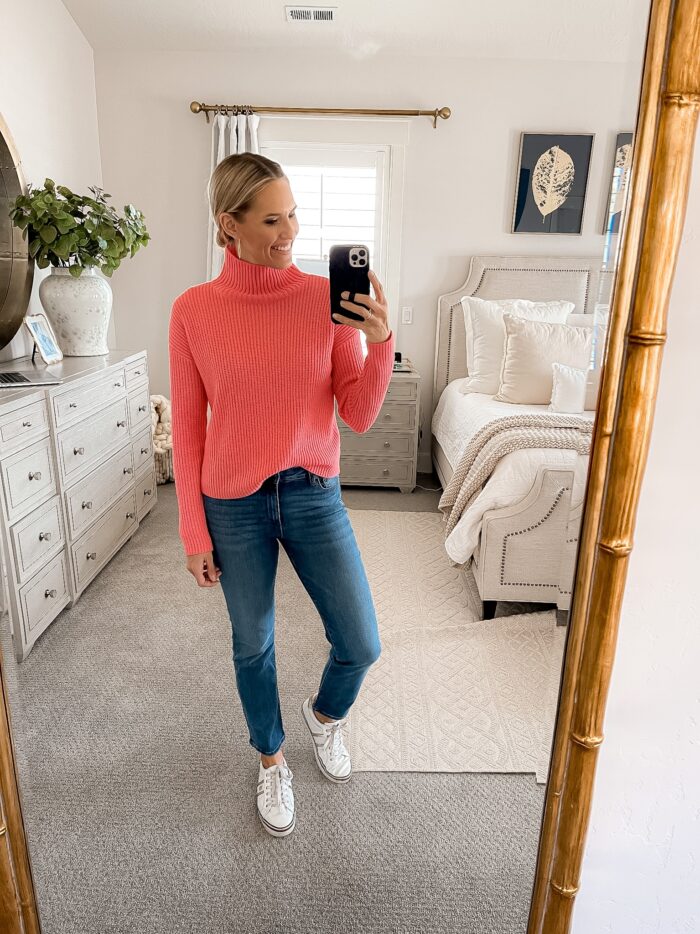 I'm most excited about these jeans! I love the fit and straight leg on them; the best part is they only cost $45! Also, how gorgeous is this coral sweater paired with these jeans? It's such a great transition piece because it's cozy but also lightweight; you can choose from several other colors too. The jean's fit true to size (I'm wearing a size 28) and I recommend ordering one size up in the sweater (I'm wearing a Medium).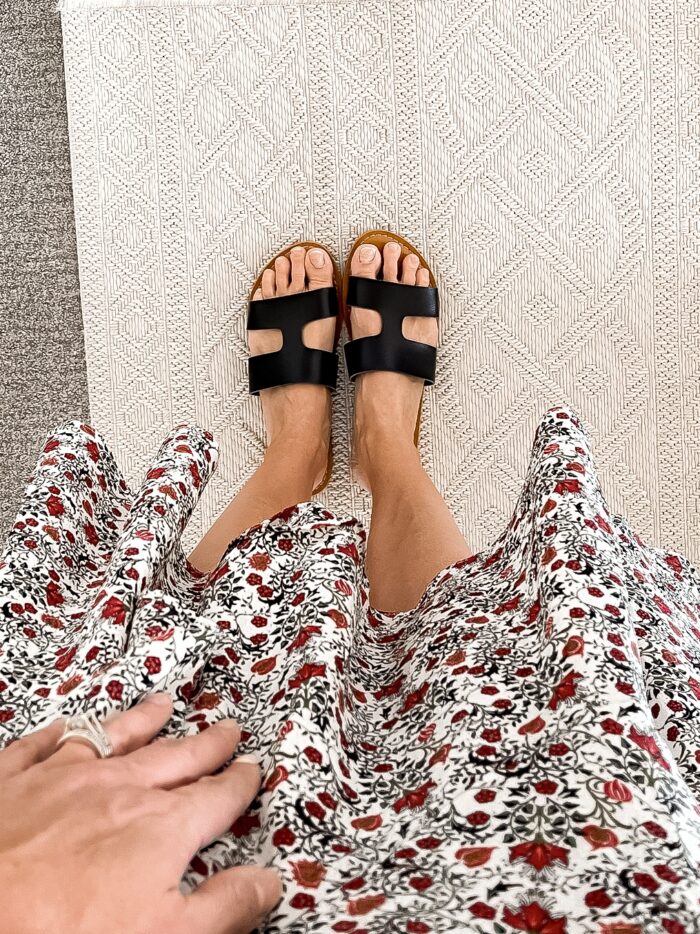 I now own these shoes in at least 3 different colors (see the similar Steve Madden one's here) and I don't plan on stopping anytime soon! Such cute sandals to wear for warmer days ahead.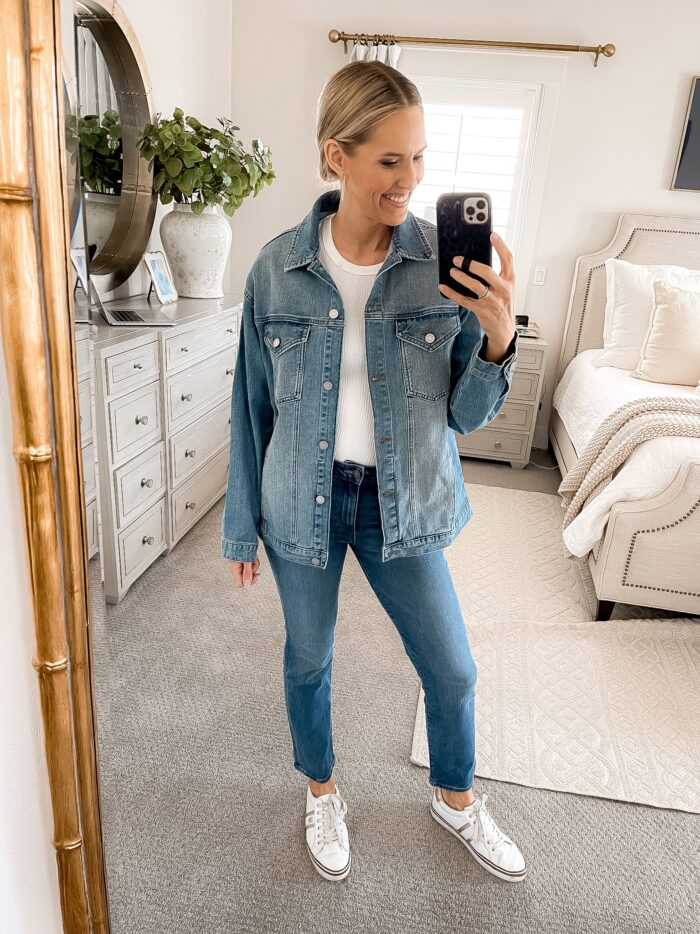 Where are all my 90's girls at?! This oversized denim jacket is taking me back and I'm loving it! Pair it with some jeans, throw it over a dress for a more casual look… you really can't go wrong with this one.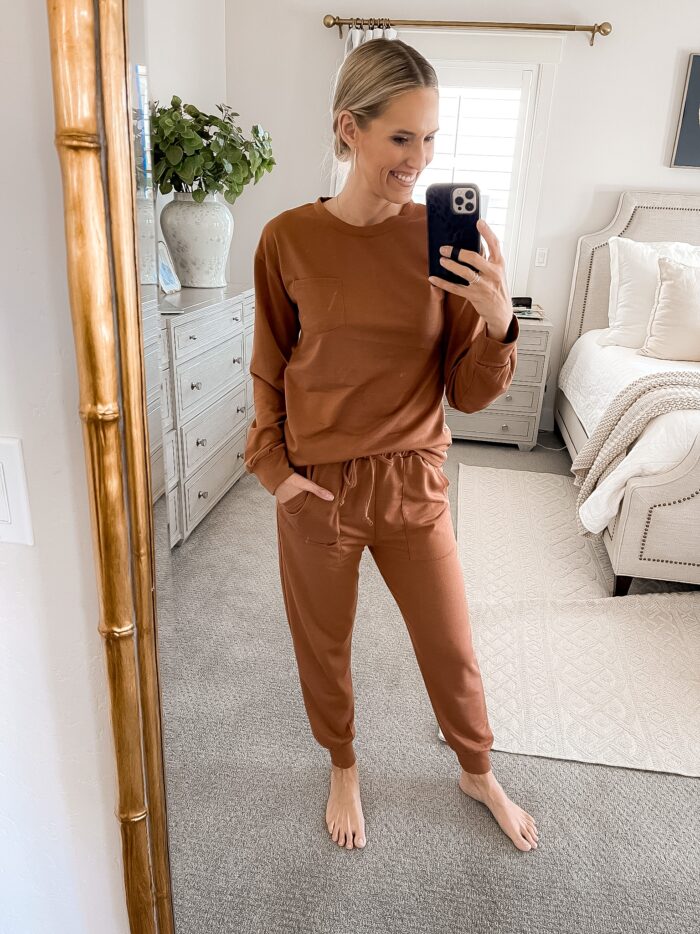 If anything good has come from this pandemic, it's sweatsuits and joggers…don't ya think? This set is an amazing one to add to the collection. It's soft, stretchy, and perfect for lounging around the house. I recommend the darker colors to avoid anything being seen through.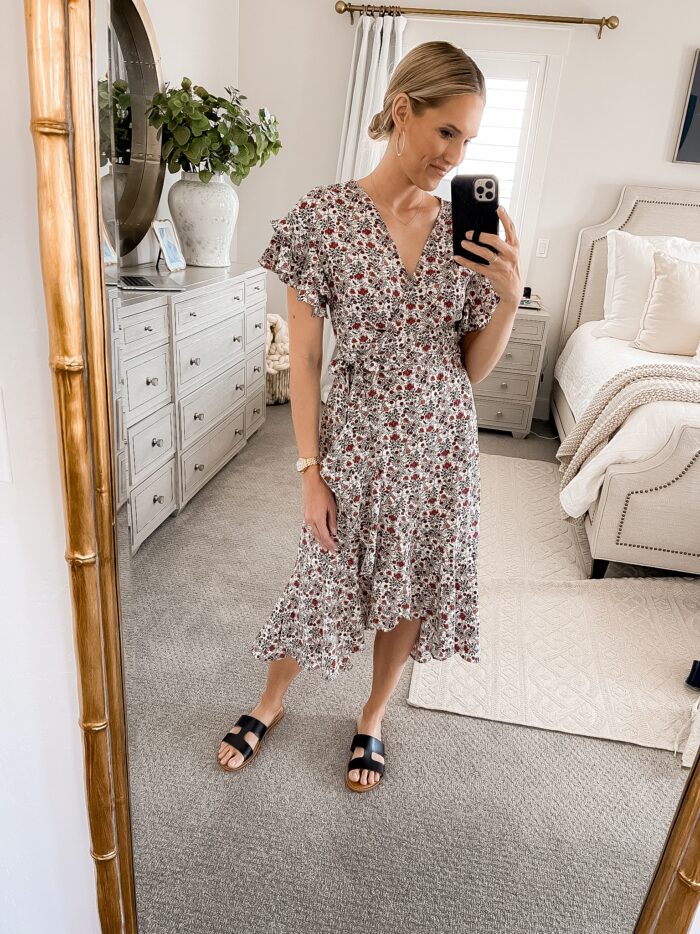 I'm a huge fan of the high-low hem and so when I found this dress, I had to try it. It's beautiful, feminine and lightweight; making it the perfect piece for Spring & Summer! It fits true to size, I'm wearing a size small.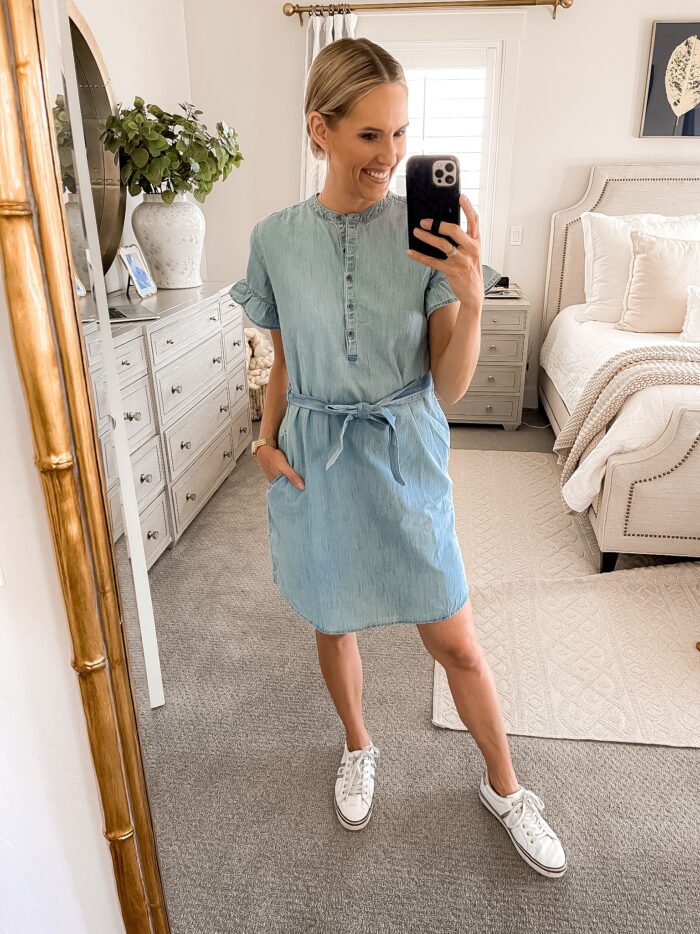 How cute is this denim dress? Imagine wearing this to baseball games, rodeo's, or even just throwing on some sandals for lunch with your best girls- it's amazing! For some of you who may be worried about length, I'm 5′ 8″ and wearing my normal size (small) for reference.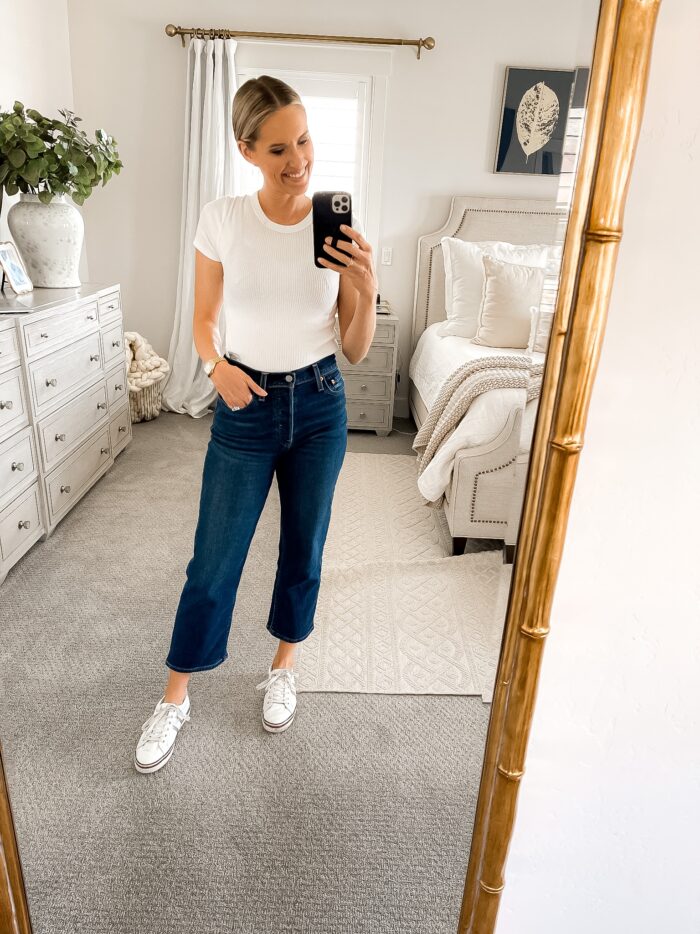 You guys will be thanking me because these jeans are SO dang comfy. I've been wearing them for the last few days straight and honestly will probably keep wearing them for the next few days… they're that good! Amazon Fashion for the win!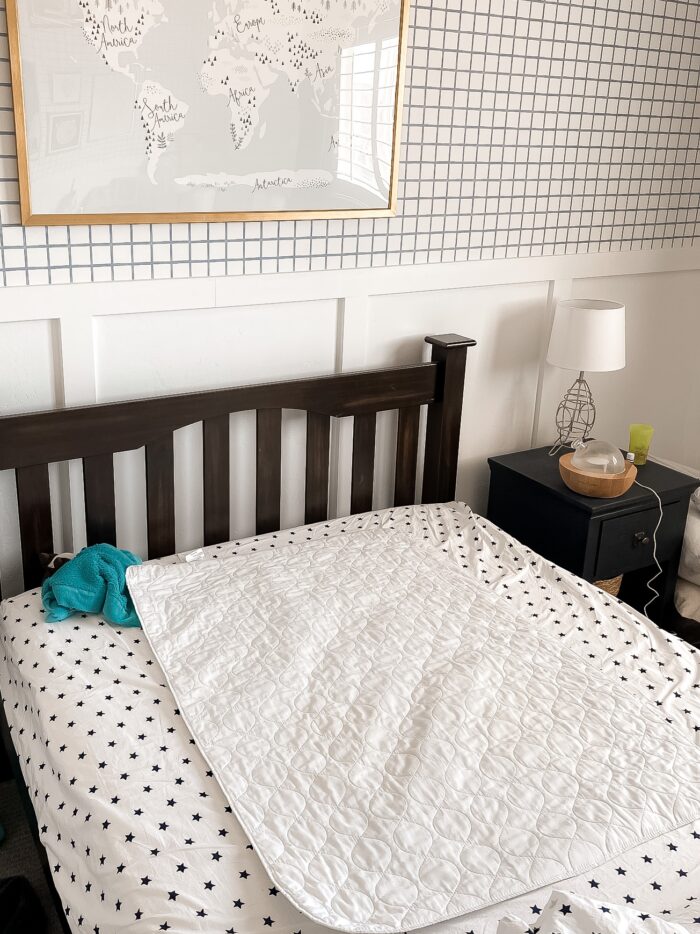 Not clothing, but I wanted to share this mattress pad because it has come in handy so many times for us! If you're potty training or have a little one who isn't able to quite hold it through the night… then this is for you! It's so nice because you literally just put it on top of the sheets and can fold it up to wash without stripping down the entire bed!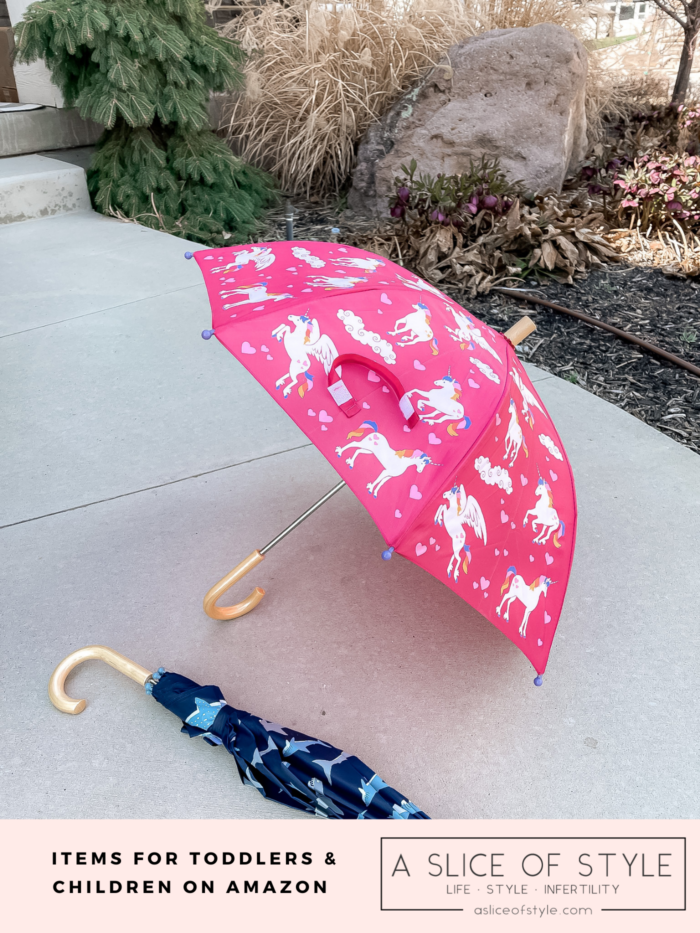 The cutest children's umbrellas for those April Showers, am I right? These would be so cute for easter baskets too if you're doing some last minute shopping.
What are some of your favorite Spring essentials? Share in the comments below. I'd love to know what items from this list you love as much as I do!
Find more amazing things for your toddlers room HERE
Get more incredible dresses for Spring & Summer HERE
Read about my Summer Essentials list, all affordable and purchased on Amazon HERE