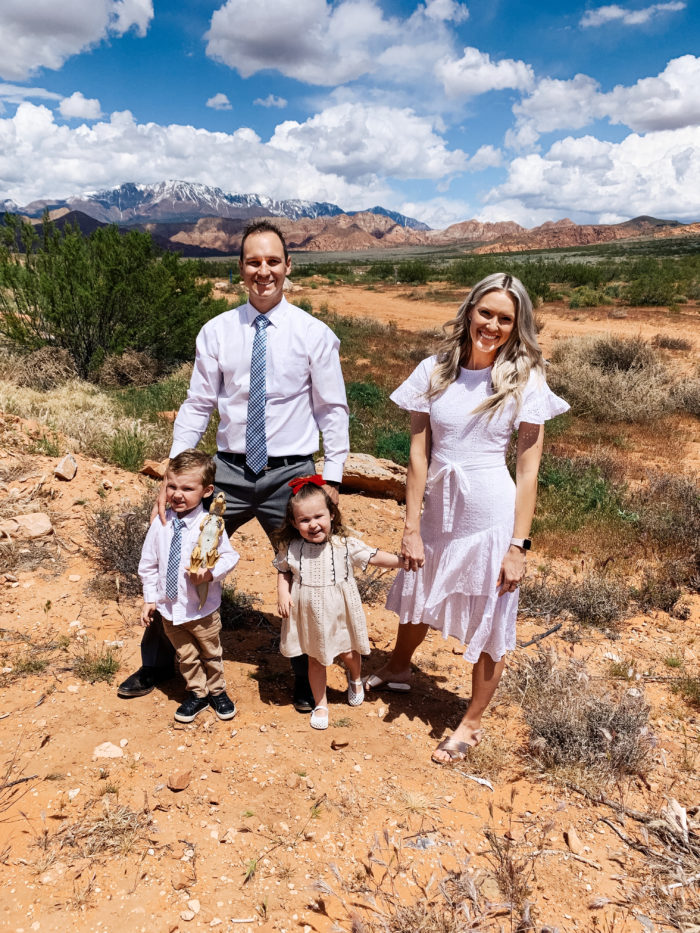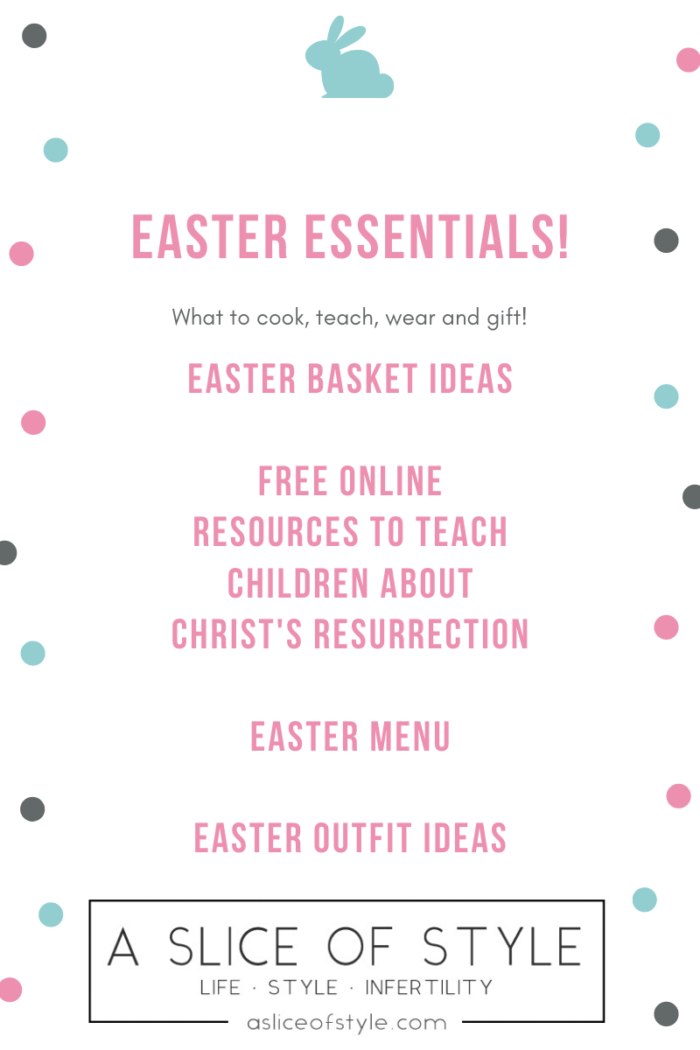 The above photo is from Easter in St. George last year with Tyler's family!
Easter is this week and it's SO exciting for me because it gives us a break from the chaos of the world right now. I'll be totally fine and then all of the sudden the weight of all that is happening will hit me and it will feel so heavy and hard!
This week, we are going to be focusing the Savior's resurrection like never before. In the past, I've studied Christ on Easter at church, but I have never devoted the full Holy Week to studying Him and the week before his resurrection. I wanted to compile a simple Easter essentials list of what we are studying (free resources to help your kid's learn about Christ's resurrection), what we are planning to wear (it makes the day feel so much more special and exciting when we get dressed up), what I am planning to make for breakfast and dinner that day for my family, and what my kids are getting in their Easter baskets!
My 2020 Easter Essentials
Free resources to help you study Christ's life and resurrection this Easter with your kids
I am not the super crafty mom that comes up with elaborate lesson plans for my kids, does themed activities and prints out a bunch of printables. That overwhelms me to no end! I think that whatever comes naturally to you when parenting your children should be what you do because our children need happy parents.
In the spirit of helping you make your life easier (I know you have a LOT going on right now), below are some links to the resources I am using this week to learn about Christ's resurrection in a simple way!
Text message prompts to my phone. The message today brought me to tears!
The Small Seed Easter download packet. I'm SO EXCITED with how easy this is making it for me to teach my kids about Easter this week!
I found these short Bible videos online and I'm SO happy about it. They start at Jesus' birth. What a simple way to teach my children!
what we are wearing this Easter Sunday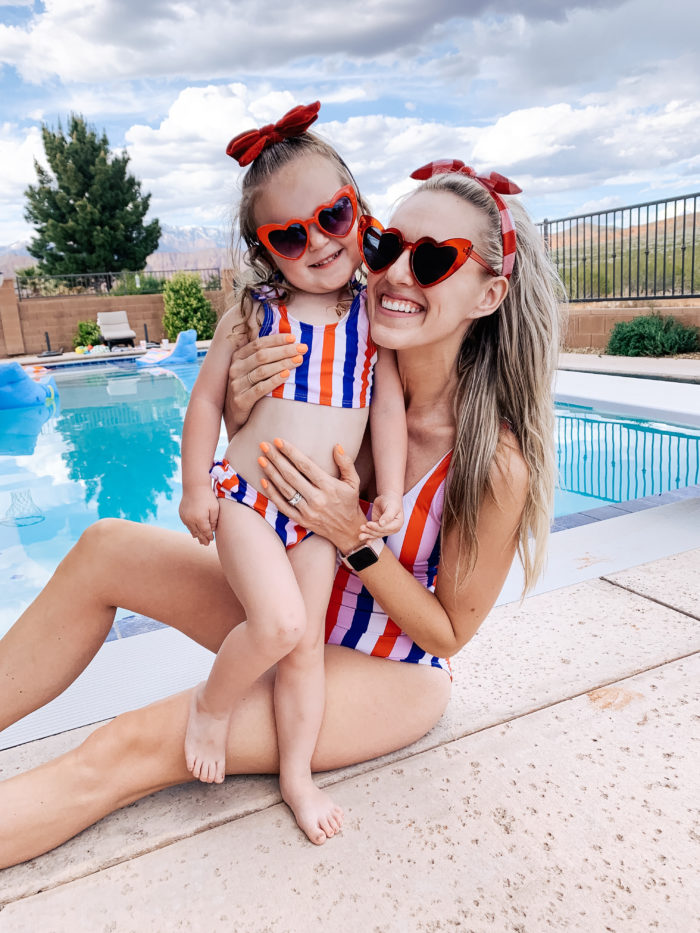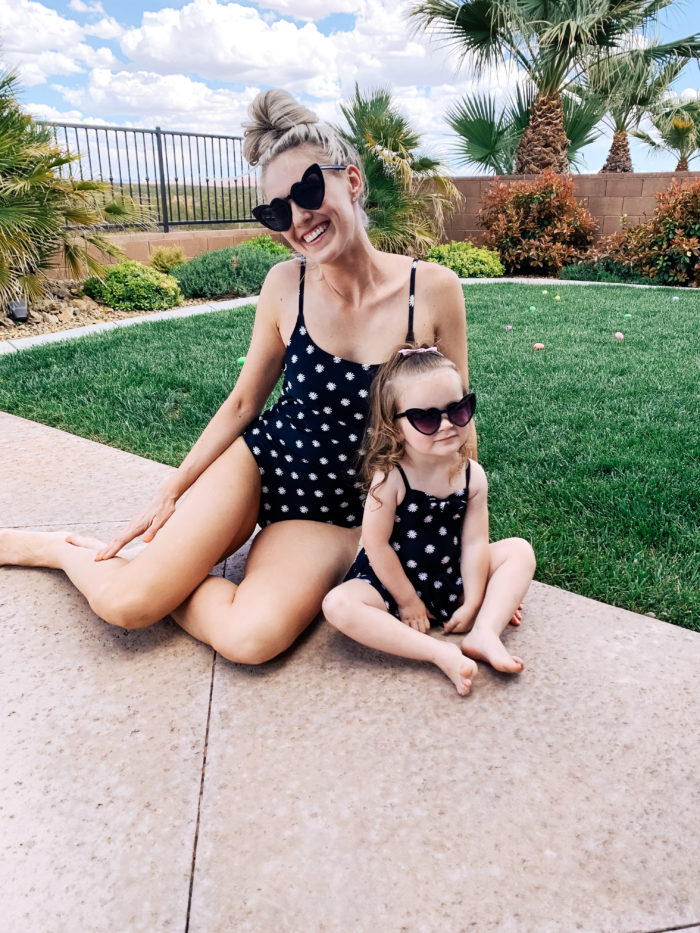 I love matching with my girl! This is last Easter weekend in St. George with Tyler's family. It was such a great time! This year is going to be much different as we will at home with just us 4. I think it's important now more than ever to make it super special for my family! I ordered this dress for me, and this dress for Goldie. I am SO excited that we get to match. She will be absolutely thrilled as well! For the boys, I am going to pull clothes out of their closets that they already have because I didn't plan in time and don't want to pay rush shipping. Janie and Jack has the CUTEST outfits for boys! I'm so bummed I didn't plan better! They are offering 25% off site wide though if you want to place an order. We plan to have at Easter Service at our home, just the 4 of us, then make a delicious dinner together. We will be dressing up to make it special!

my kid's easter baskets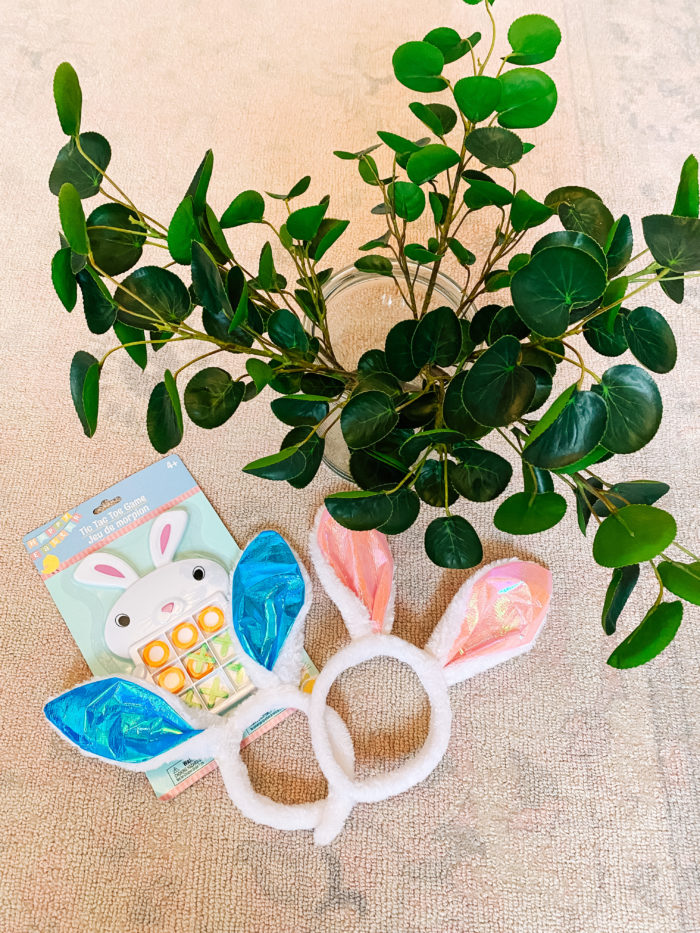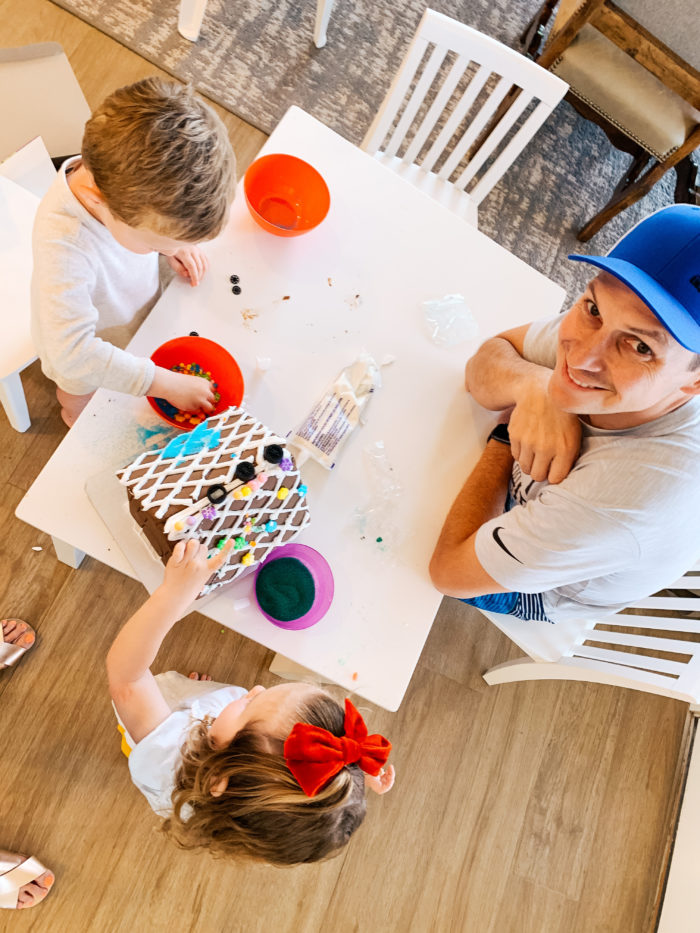 I shopped for a lot of our Easter Basket goodies 2 months ago before all of the chaos happened! I was at the dollar store and found some really great items. I just ordered some books from Amazon to complete their baskets. I think these books are so cute and I really try to focus on things for their baskets that aren't candy!

easter menu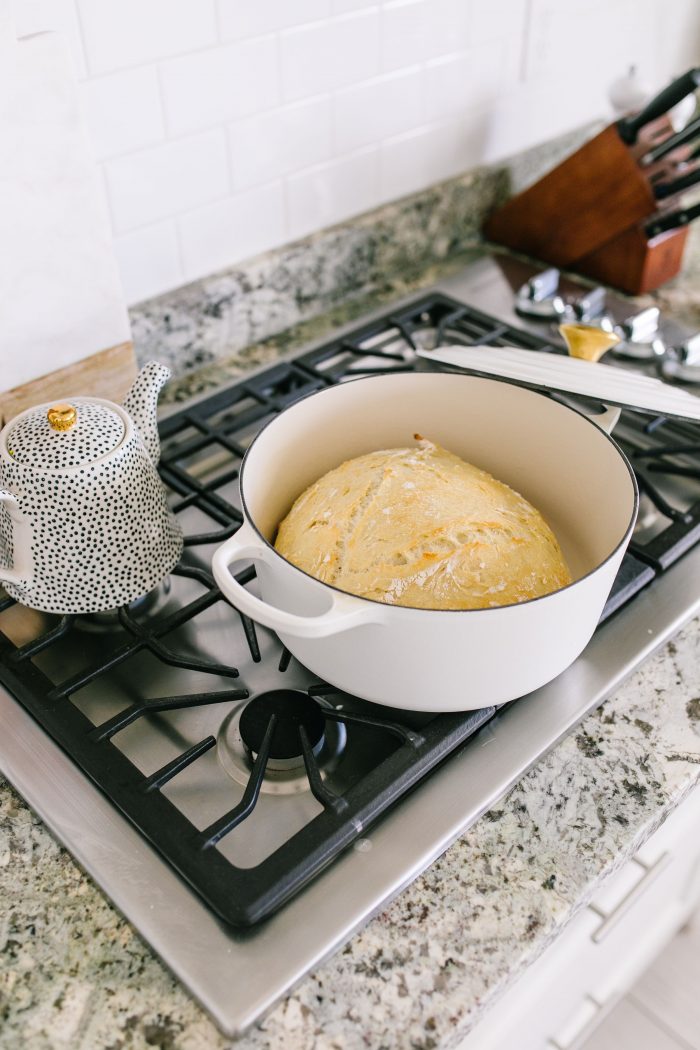 I'm going to make a big breakfast and a big dinner for Easter Sunday! For breakfast, I'm planning to make these raspberry sweet rolls and this breakfast bacon, potato and egg casserole.
For dinner, I'm going to make my artisan bread (you can easily start it the night before and it's SO EASY), this ham on my Traeger (I've never done a ham on my Traeger…I'm excited to try it), some deviled eggs with this recipe after we color them and decorate them with our kids earlier in the day, green beans, and some of these cookies for dessert! I'll already be baking a lot that day and these are my favorite cookies of ALL TIME. The chocolate chunk and fairyfetti are my favorites. They are unreal! If you're local, you can order the dough here. If you live in any state in the US, they will ship the baked goods to you!
shop all supplies for your easter celebration!

What are your Easter essentials this year?  Let me know in a comment below!