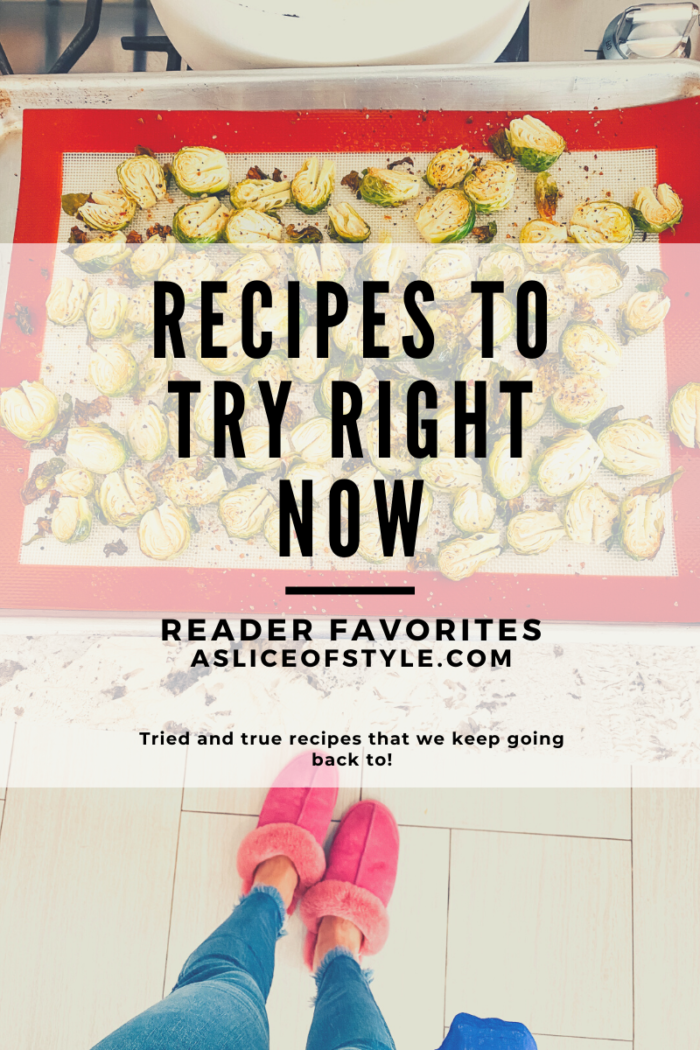 I asked for the best recipes to try right now, and you guys DELIVERED.
I am SO excited to try these recipes out!! Just because we're stuck at home doesn't mean we can't enjoy delicious food, right?! We have everything here from dinners to breads to desserts… I'm so excited to share! Let me know which ones you try! 🙂 I asked you guys on Instagram stories and Instagram what your absolutel favorite recipes are, and these are what you said! I'm SO excited to try them!
MAIN DISHES RECIPES
Slow Cooker Cream Cheese Crack Chicken Chili
Korean Ground Beef and Rice Bowls
Green Beans, Chicken & Potatoes
Tomato Spinach Chicken Spaghetti
Southwestern Chicken Casserole
BREADS AND OTHER SIDES RECIPES
Easy Crusty No-Knead Artisan Bread
Roasted Brussels Sprouts – I get a bag of brussels sprouts at Costco, cut off the ends, cut down the middle, spray with trader joes olive oil spray, add whatever seasoning I feel like, bake at 425 for about 20 minutes. I love them!
DESSERTS RECIPES
Paleo Chocolate Chip Skillet Cookie
BREAKFAST RECIPES
German Pancakes with Buttermilk Syrup
Loving these recipes? Click here now for more of recipes featured on this blog!