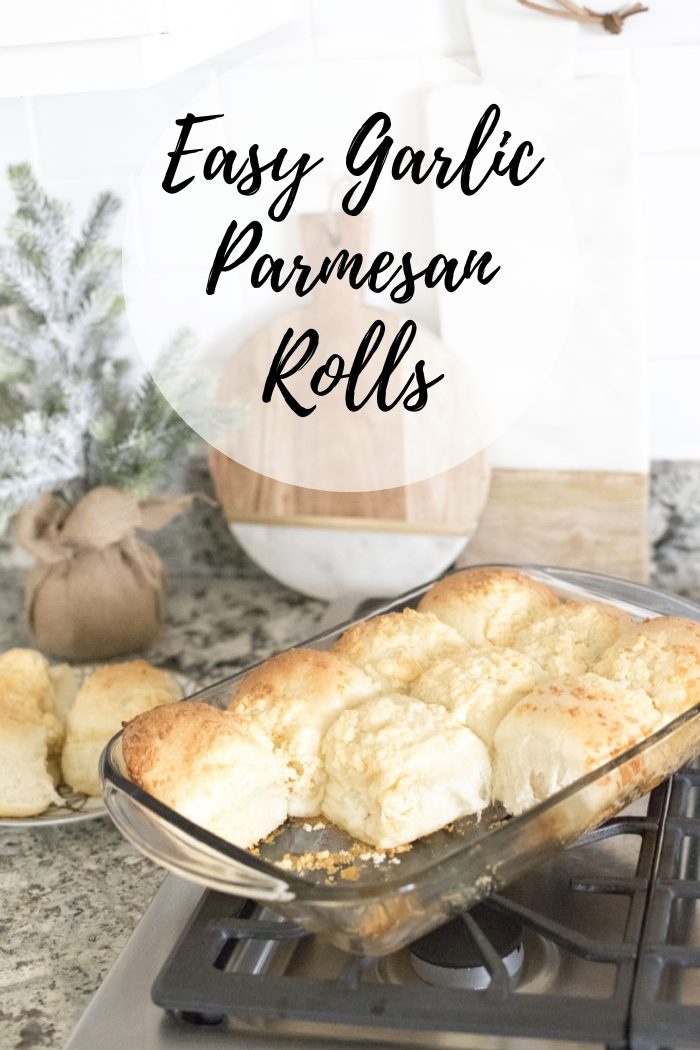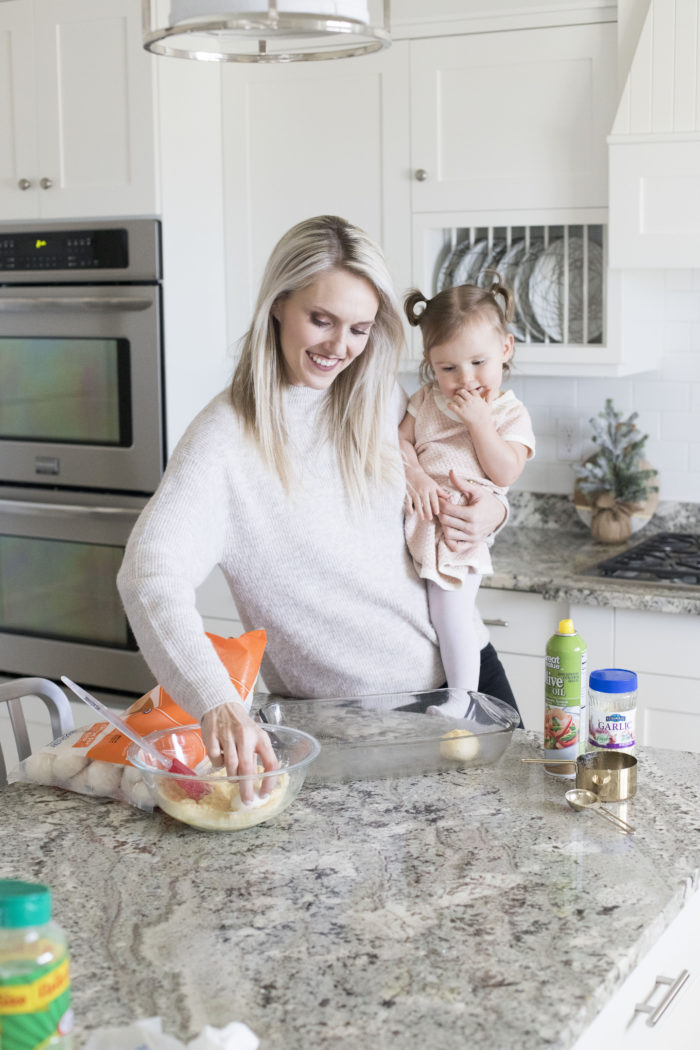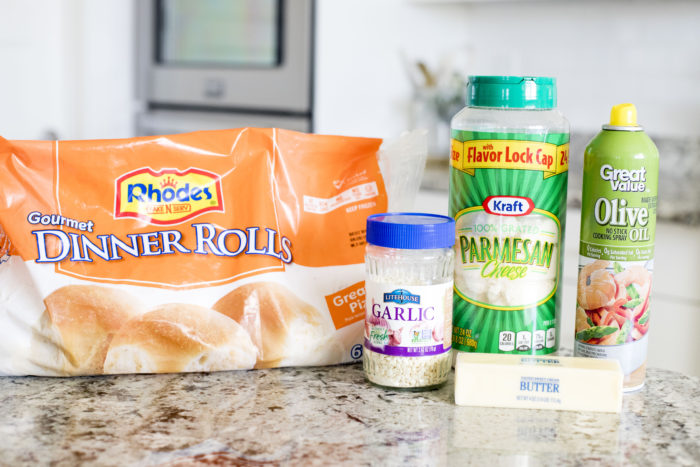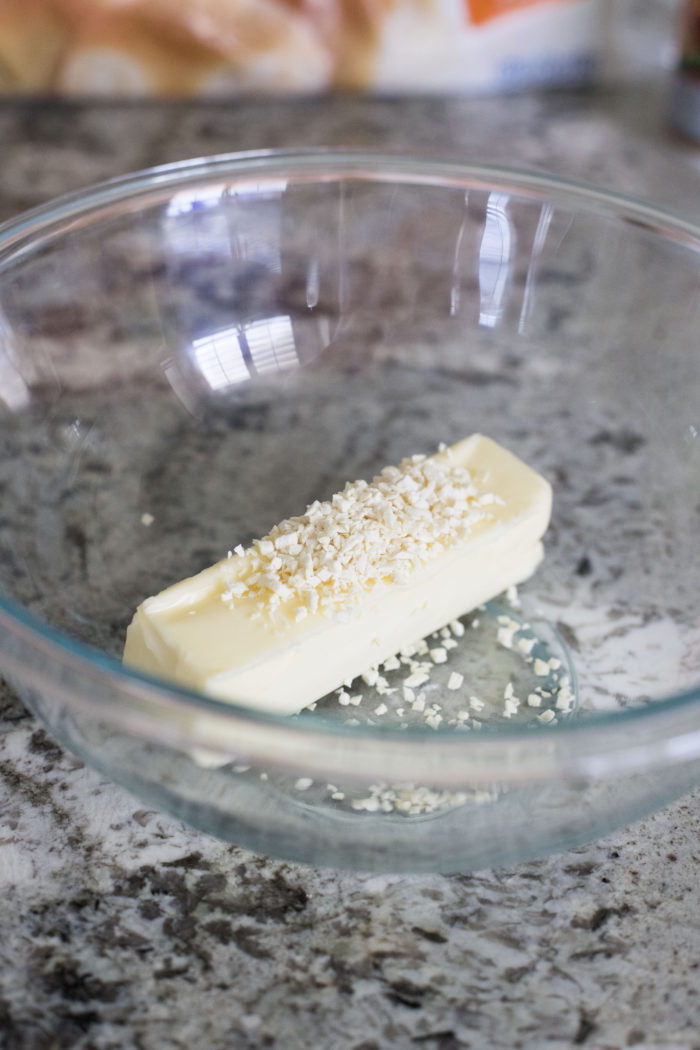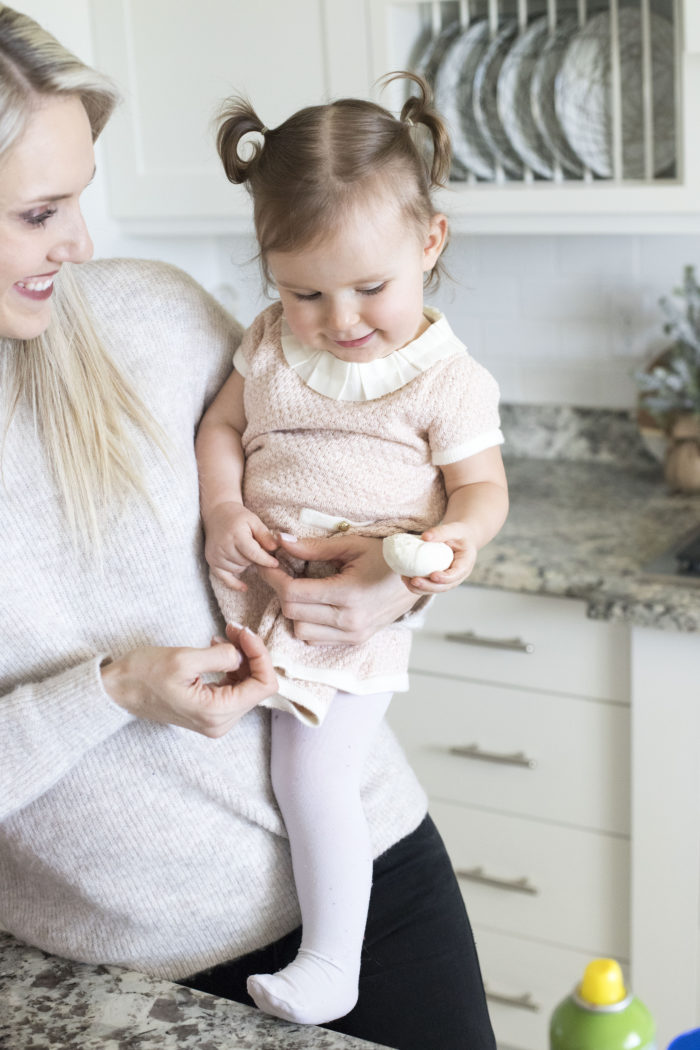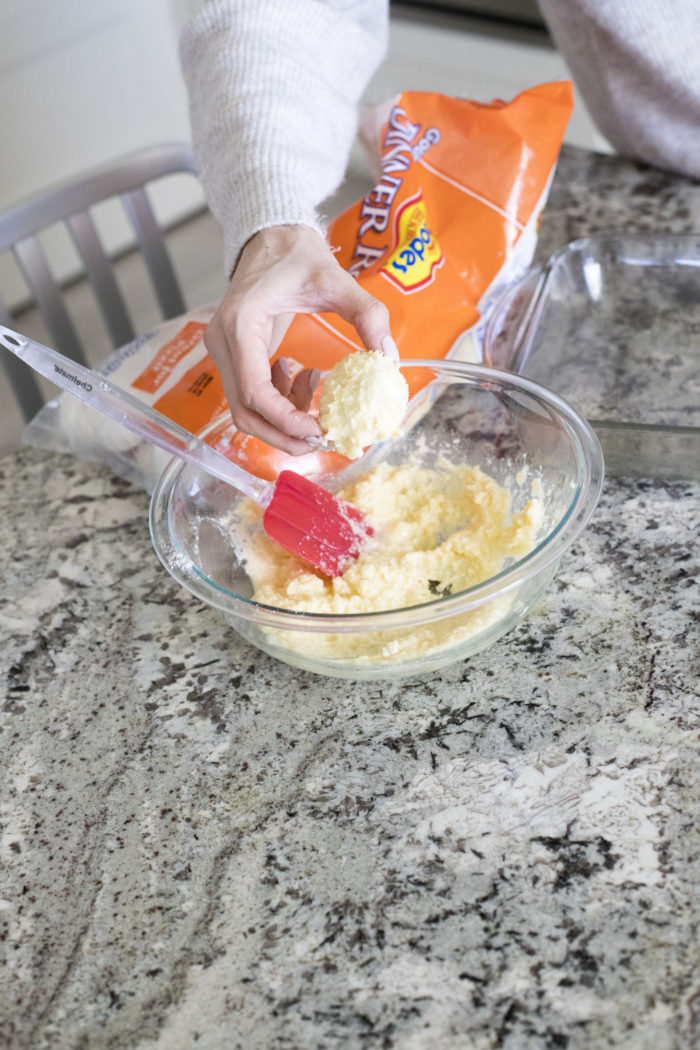 (Can we all take a moment of silence for Goldie's delicious double chin?!)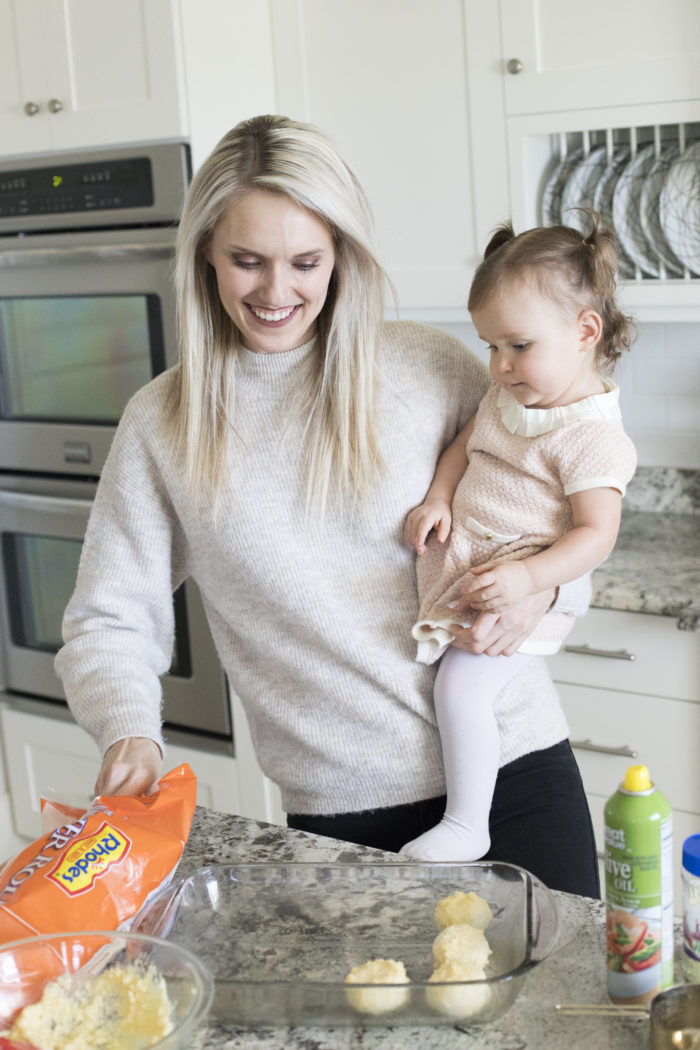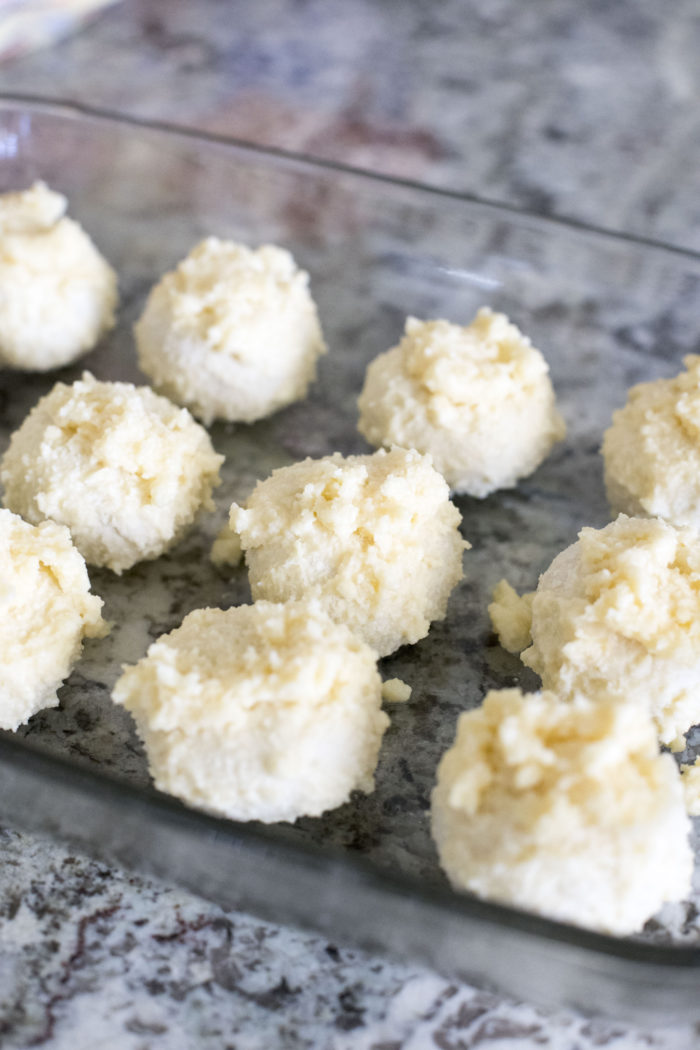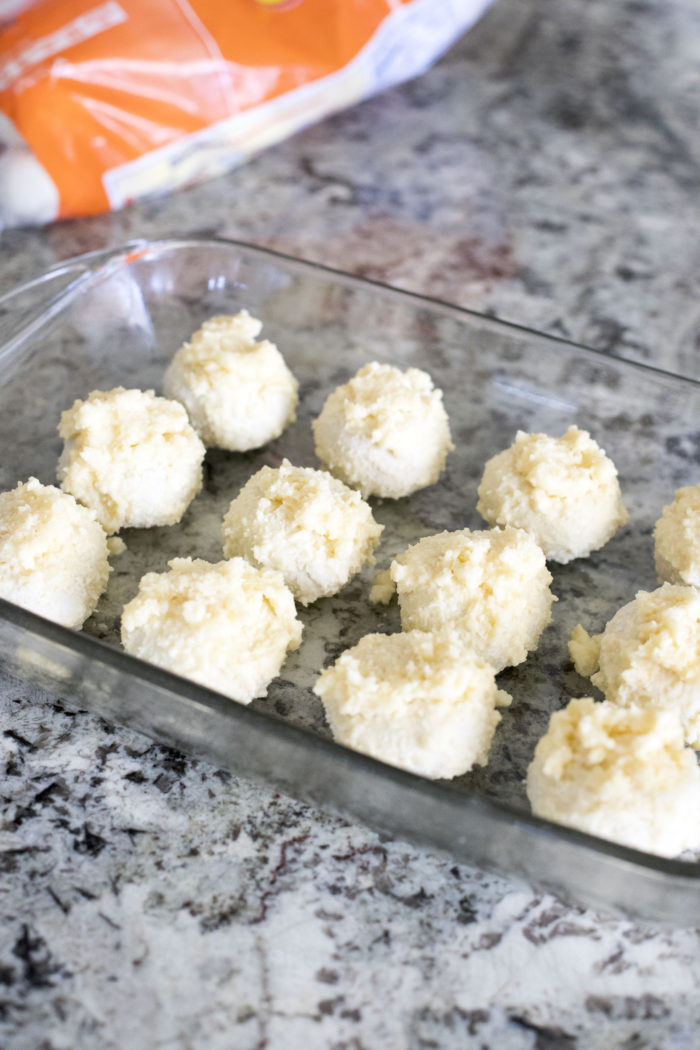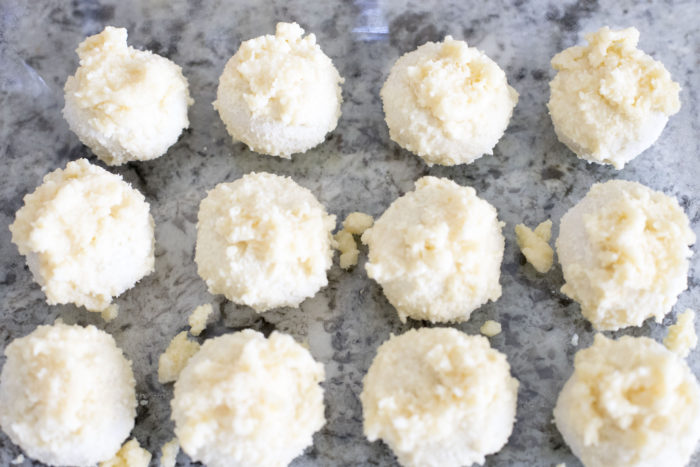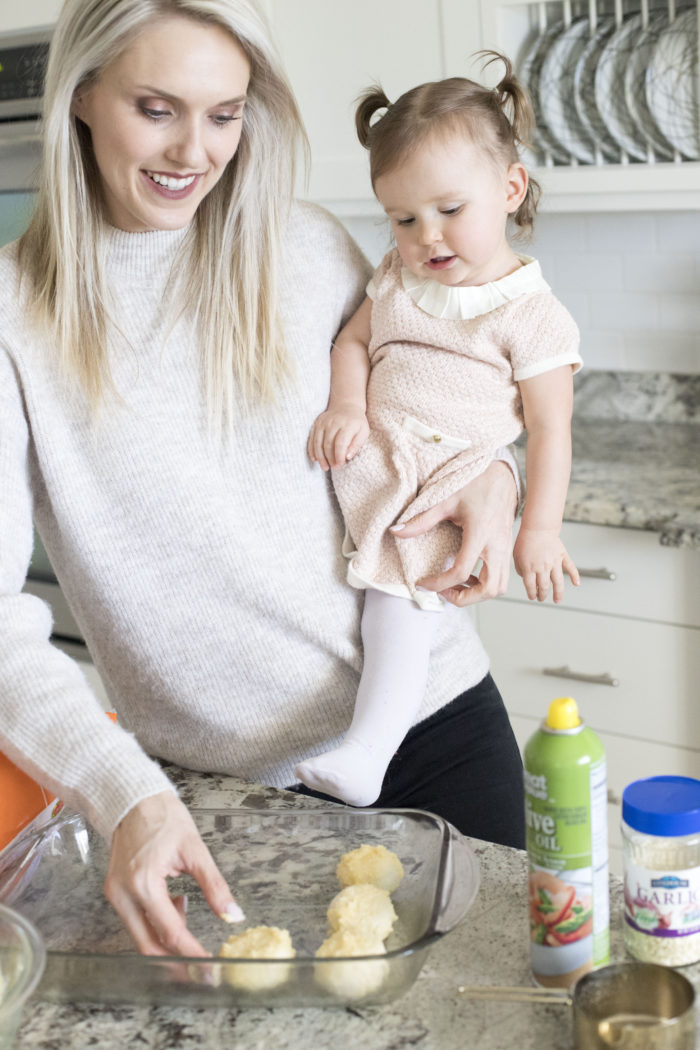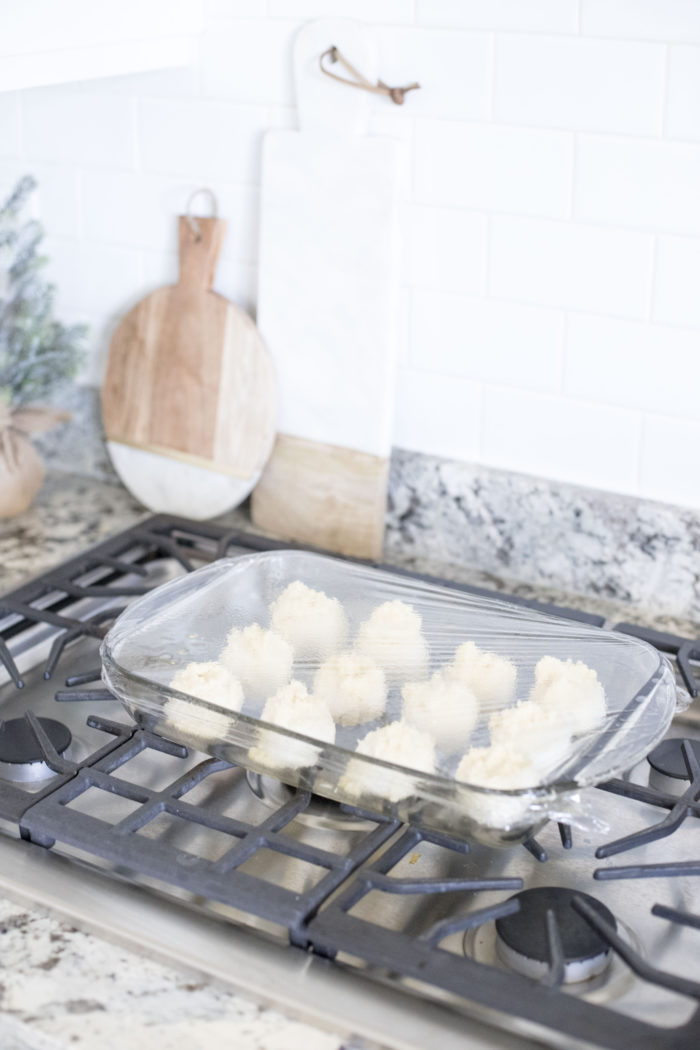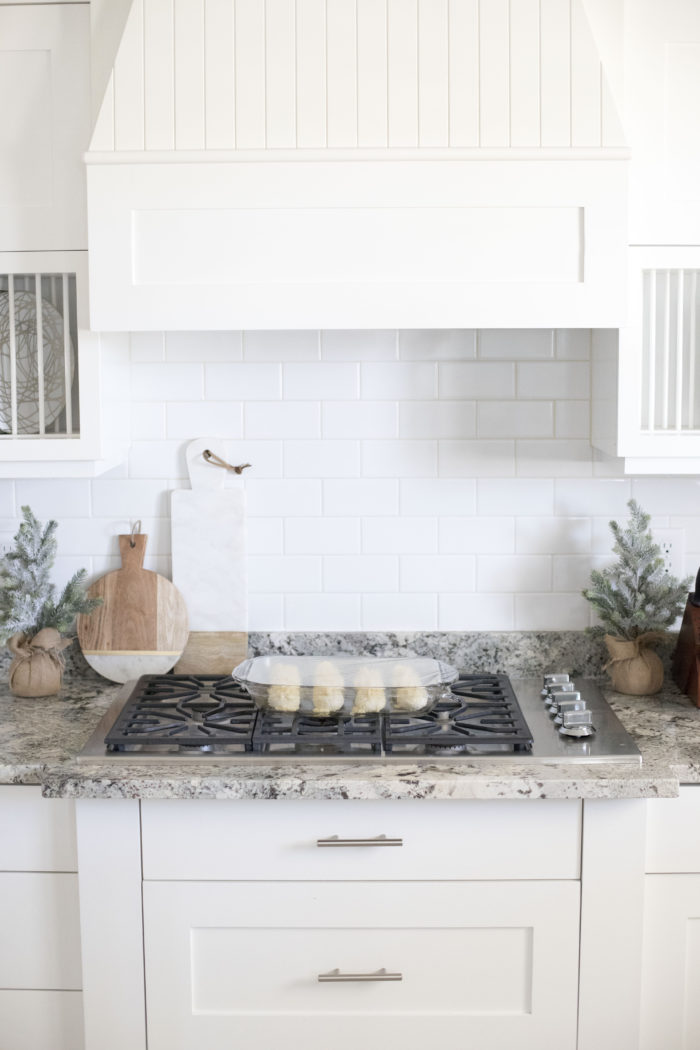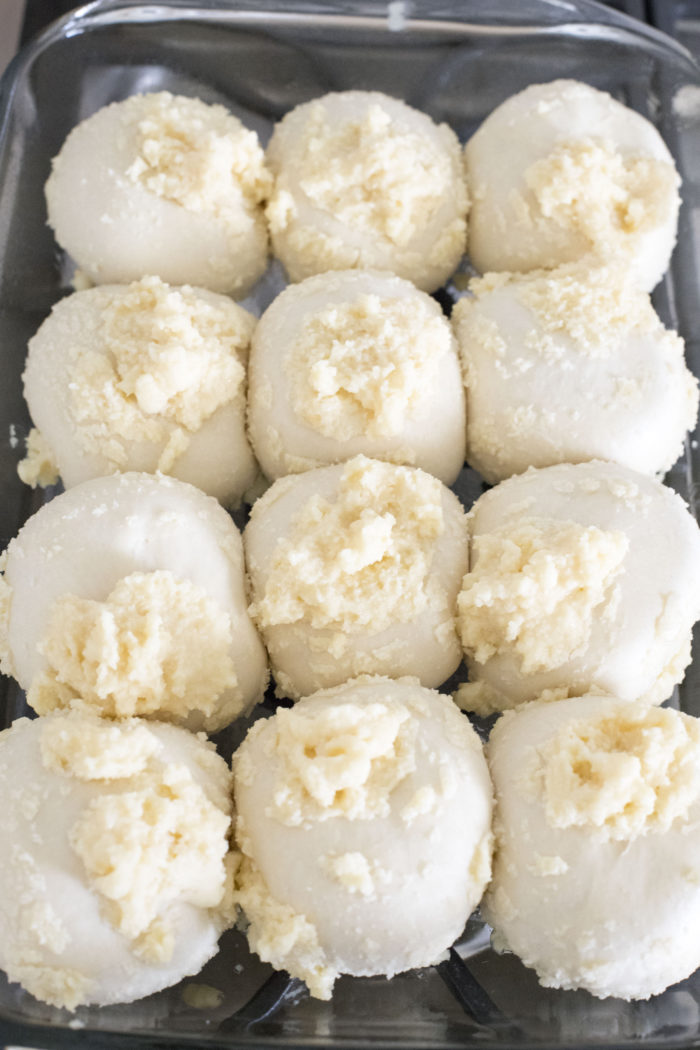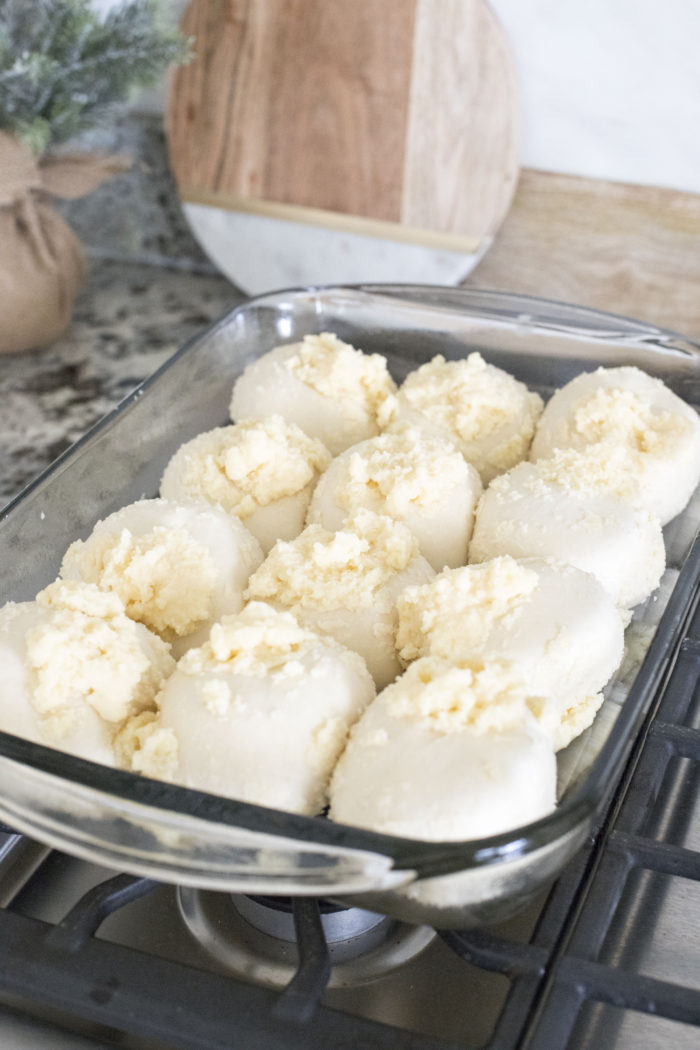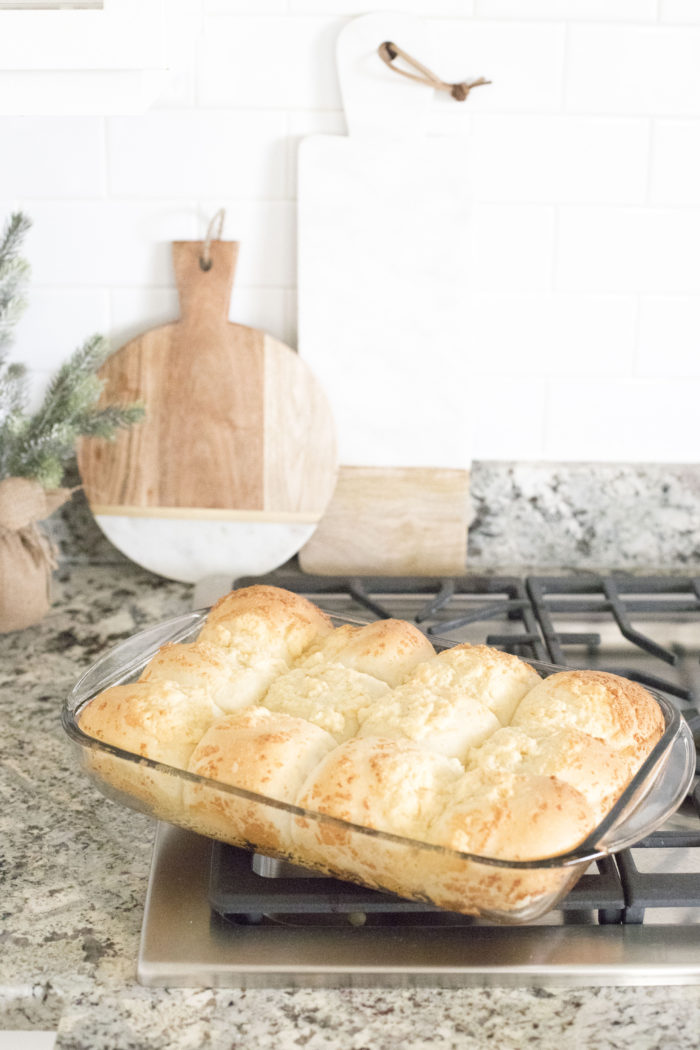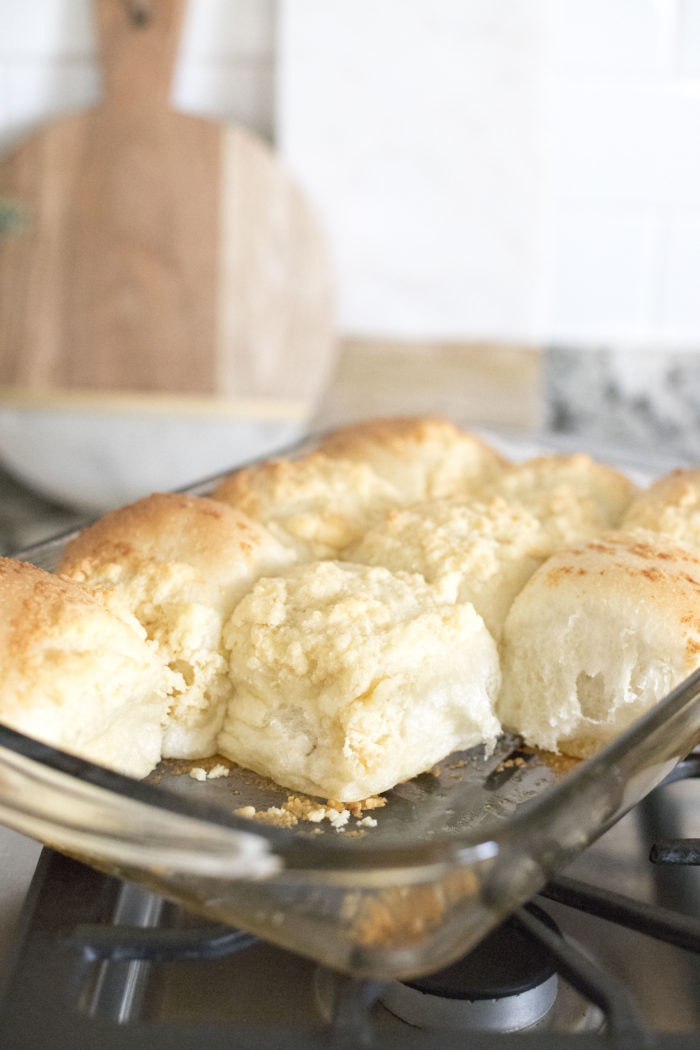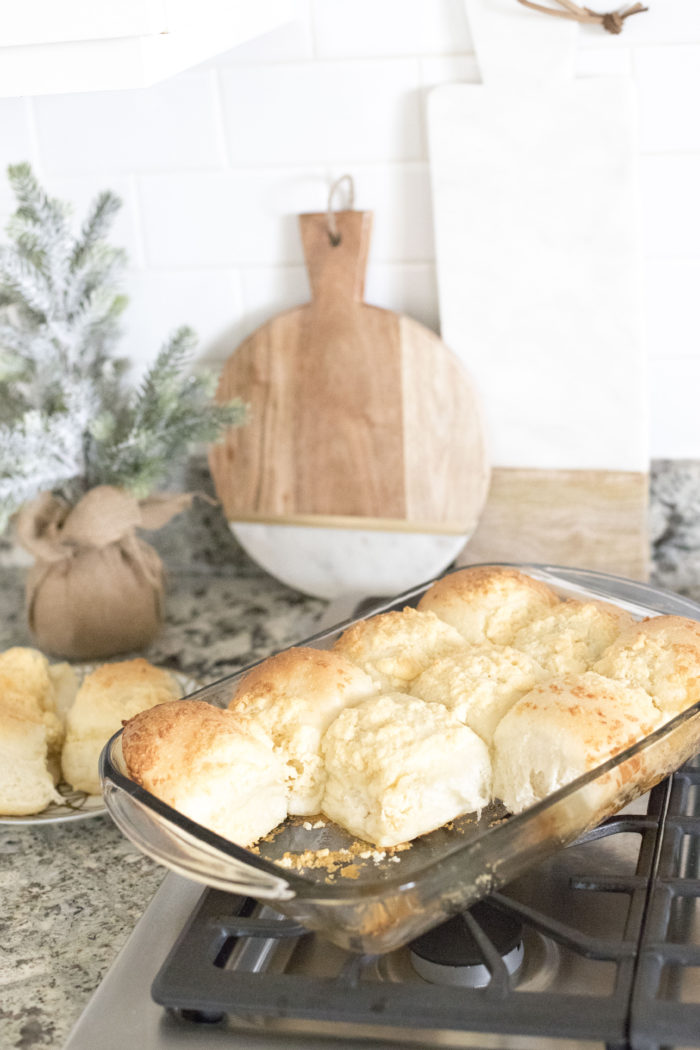 My outfit: Similar sweater HERE (I have this in multiple colors!) | Favorite jeans I'm loving this season HERE
My mouth is watering as I type this and I can practically smell these cheesy, garlicky warm rolls like I did when I made them yesterday. When you taste them, you will NEVER know that they aren't 100% made-from-scratch. Why even take the take to make homemade dough when these taste this good?!! Seriously. These are my signature rolls that I take to Sunday dinners with our families and there is never a single roll left because everyone gobbles them up. What's almost just as good as how they taste? How easy they are to make!
---
---
EASY GARLIC PARMESAN ROLLS
---
---
Ingredients:
1/2 cup butter
12 Rhoades frozen dinner rolls (They are the best price as Costco, but you can buy them at any grocery store in the freezer section)
1 Tbsp garlic (I LOVE this Lighthouse freeze dried garlic! I discovered it at Costco and I will never touch another clove of garlic again. This stuff is AMAZING! You can also use fresh garlic, though!)
1 cup parmesan cheese
Instructions:
Melt 1/2 cup butter and 1 Tbsp garlic in the microwave, then stir in 1 cup parmesan cheese.
Take frozen dough balls and roll them in the butter mixture. Since they are frozen and the mixture is thick, you may need to use both hands to get the roll covered!
Spray a glass baking dish with oil and place the rolls onto the dish.
Spoon any remaining mixture onto the top of the rolls.
Cover the pan with plastic wrap sprayed with oil and let them raise until doubled in size.
Follow instructions on the Rhoades bag for baking instructions!
Tips for success:
If the rolls on the edges of the pan look like they are getting too browned while the middle rolls don't look done enough, lightly cover the pan during baking with a sheet of aluminum foil to protect the top from browning too much!
Let the rolls sit in the pan for about 5 minutes after you take them out of the oven. Take each roll out separately with a fork; don't tip pan upside down and dump the rolls out or they will all get smashed and a lot of the cheese will crumble off. Let them finish cooling on a cooling rack.
ENJOY! Oh, my. And save one for me?!
---
---
THE TOOLS
---
---

if you liked this rolls blog post, you will probably like these posts:
Easy Crusty No Knead Artisan Bread Recipe
100% Whole Grain Chicken Noodle Soup