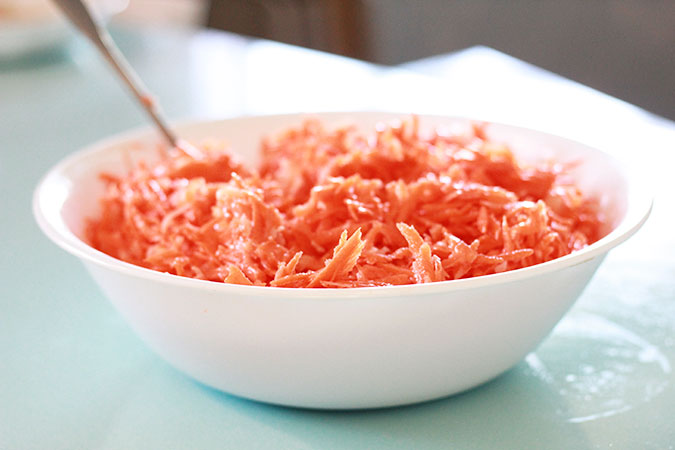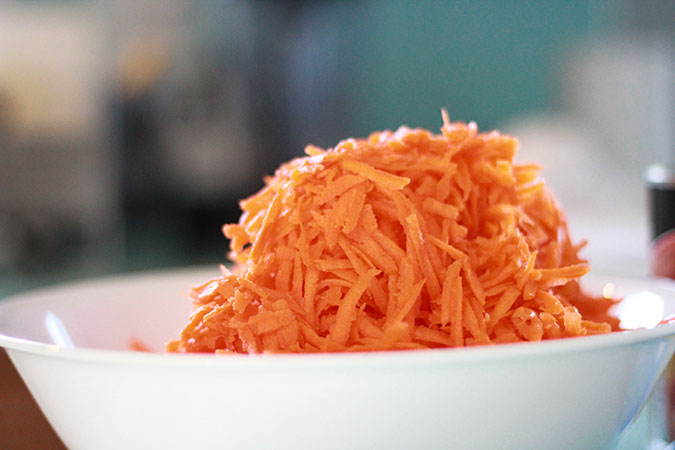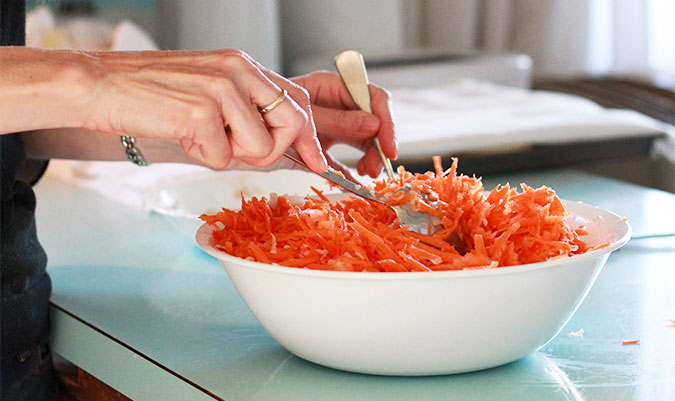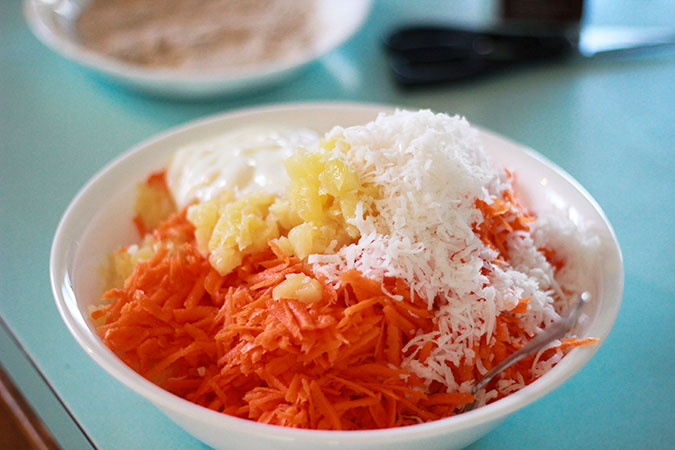 This side dish is a little different and if I hadn't tasted it, it might look a little….um…interesting to me. Can I just tell you that it was SO GOOD!!!
We go to dinner about every other Sunday at my grandparent's house. Sunday dinner with my extended family has been a tradition since I was young, and something my whole family missed a lot when we moved to Texas when I was in 6th grade. It was no nice when I came back to Utah to go to college because even though my family still lived in Texas, I got to go to Sunday dinner at my grandparents house and have a piece of home with me. This is still one of my favorite things to do and something I look forward to literally all week.
A few weeks ago my mom made this delicious carrot side dish that is healthy but tasted like dessert! I'm not kidding. I don't have an exact recipe because she just threw it together. This side dish is very forgiving though, and I don't think you could go wrong with the amounts of each ingredient you put in. You can customize it based on the amount of people you are feeding.
Shredded sweetened coconut
Crushed pineapple (drain it first and add a little bit of the juice to the mix at the end)
Pina colada-flavored yogurt
Mix in the desired amount of each ingredient and you have yourself a delicious tropical-tasting side dish. This is a perfect side dish for Easter this Sunday, or any time! The next time I'm craving something sweet but want to stick with a healthier option, I think I'll make this as a snack too.