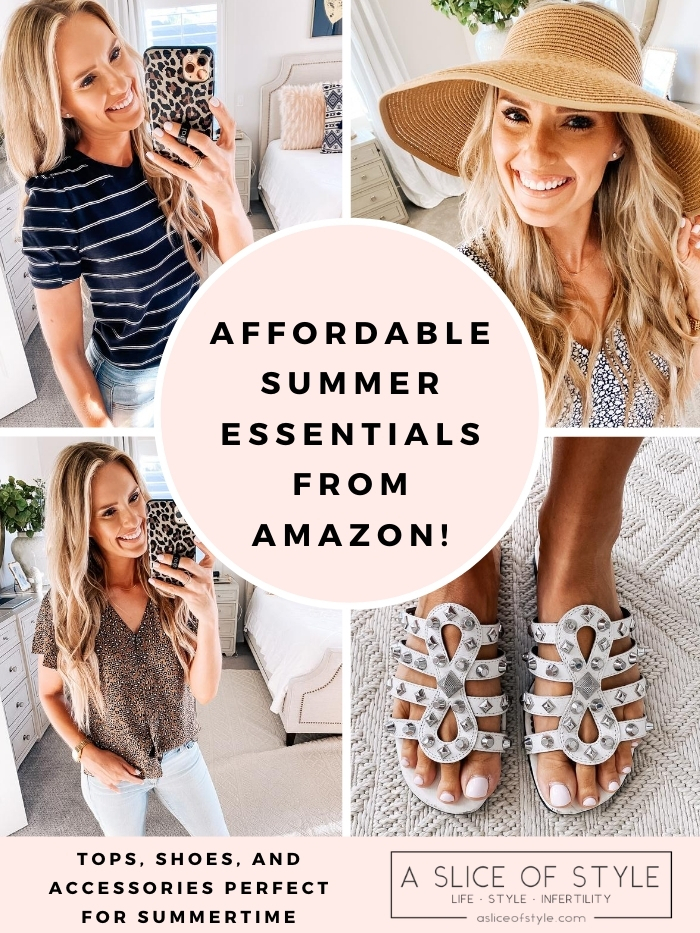 Amazon has so many cute and affordable summer essentials right now that are amazing! Last week I shared all my lightweight summer dress favorites with you, and this week I'm sharing my favorite summer tops, shoes, and accessories! I love how affordable and functional all of these pieces are. To check out my favorite affordable summer dresses from Amazon, click HERE.
Amazon Summer Essentials
I have talked about these earrings before and that is because they are the best faux diamond studs I have found to date! I have tried a lot of other faux diamond studs, and this pair wins by far in quality and price. I love how shiny they are and the size is perfect. Plus they go with pretty much any outfit!
This hat you guys… where do I even start?! It velcros in the back and it has a cute, flat bow on the back so you can lean back on it and it won't hurt your head. I have the natural color and the black color and I love them both! I ordered some other hats that were $30, and I honestly like these better. These are only $15.99!! That is a total steal for these. It's the perfect summer hat, and it's easy to pack too! It folds up so you can store it/transport it easily in a bag or suitcase. You don't have to worry about it getting smashed!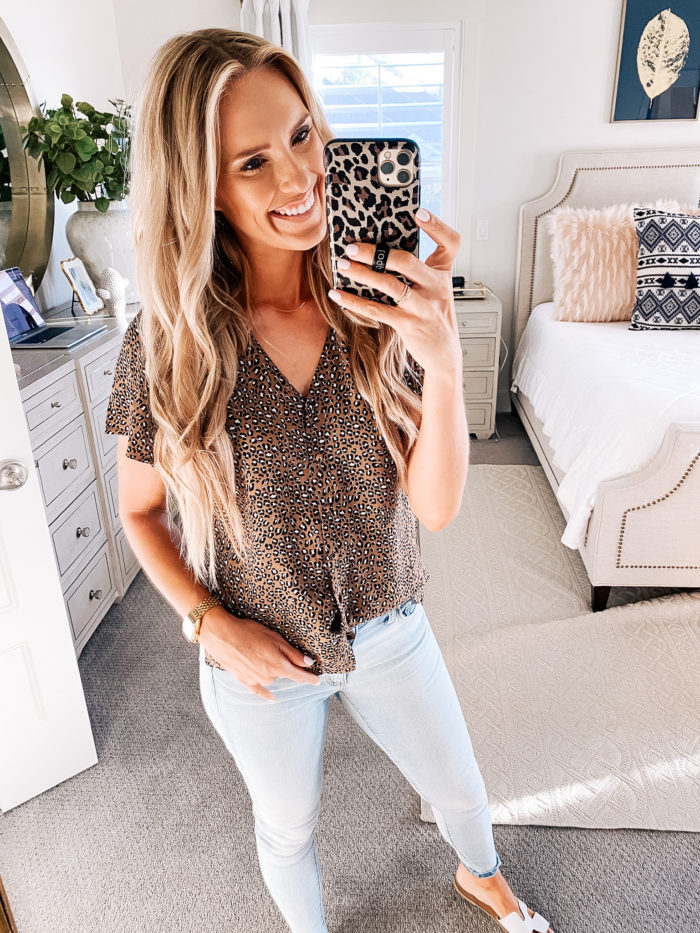 This cute leopard top is another perfect summer piece because it's lightweight! I ordered a small, but I would suggest sizing down 1 size. I'm going to order more in other patterns that they have because I love it that much. For only $23 it's a must-have!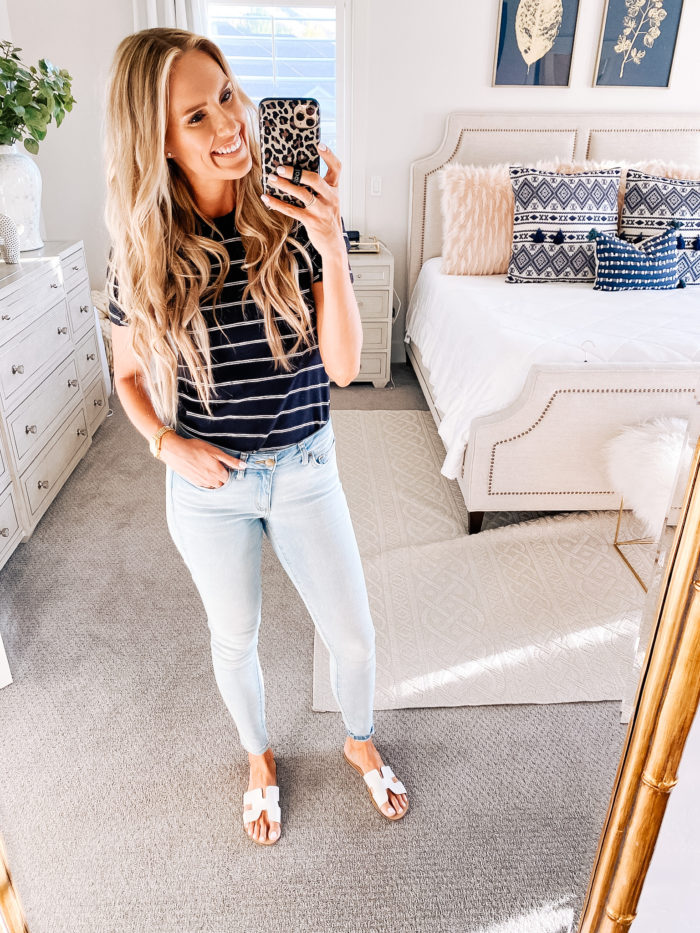 This t-shirt is so easy to throw on and can be styled in a lot of different ways. I ordered 1 size down and I think it's the perfect fit to tuck into a pair of jeans! They have other colors and it's a great basic tee that's also lightweight, so perfect for hot weather 🙂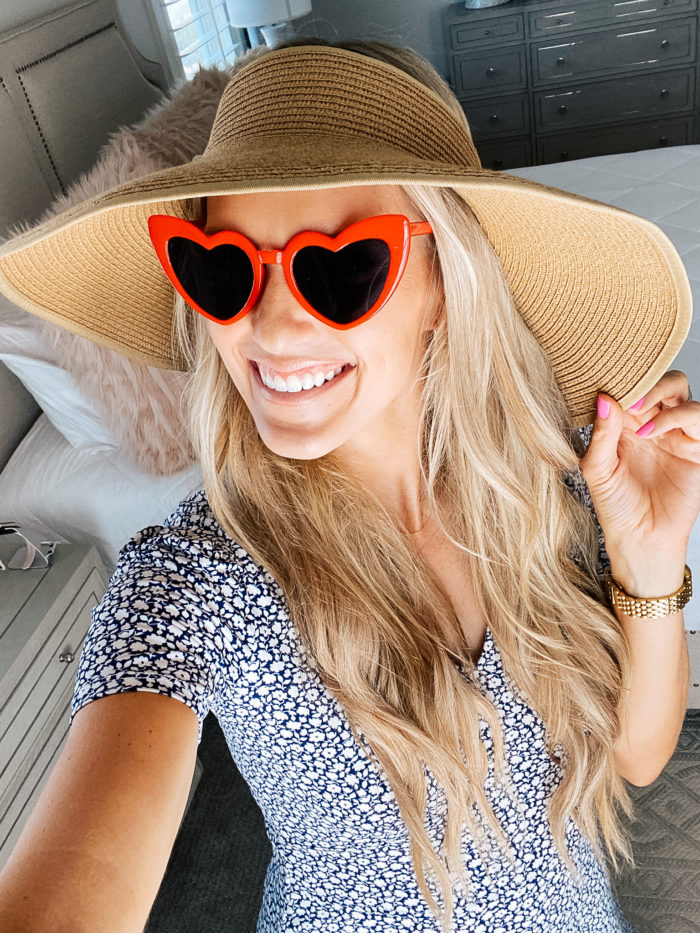 These sunglasses are so fun and cute. They're a steal too – only $10!! They come in white black, pink, and a few other colors too! Such a cute and affordable accessory for summer time!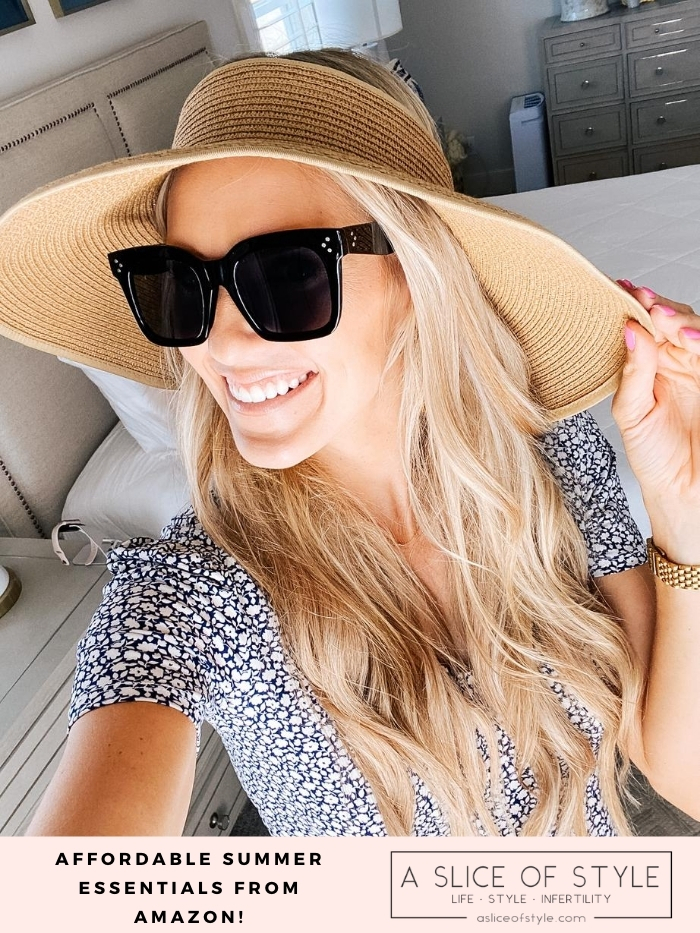 These square shaped sunglasses are some of my favorites! I love the shape and style. They come in a few other colors too! They are under $15 right now which is a great price!!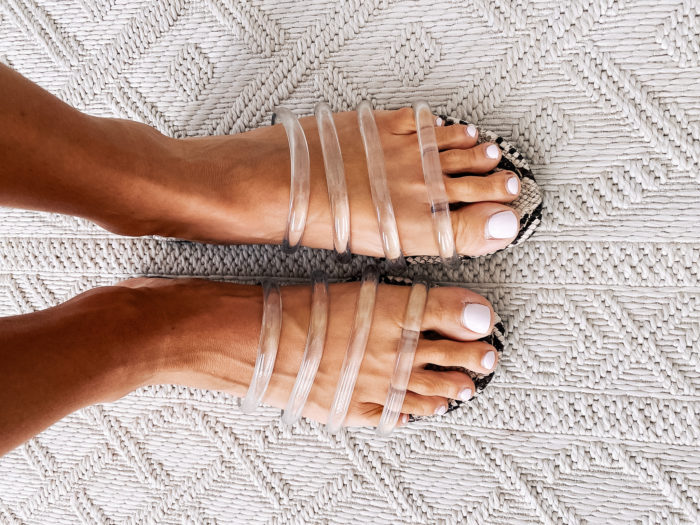 I got these shoes a few months ago and I have worn them so many times. They're so easy to slip on when I'm running out the door, but they're still cute and make me feel put together! They run true to size. They match with pretty much anything which is nice too. These have been a staple for me this summer!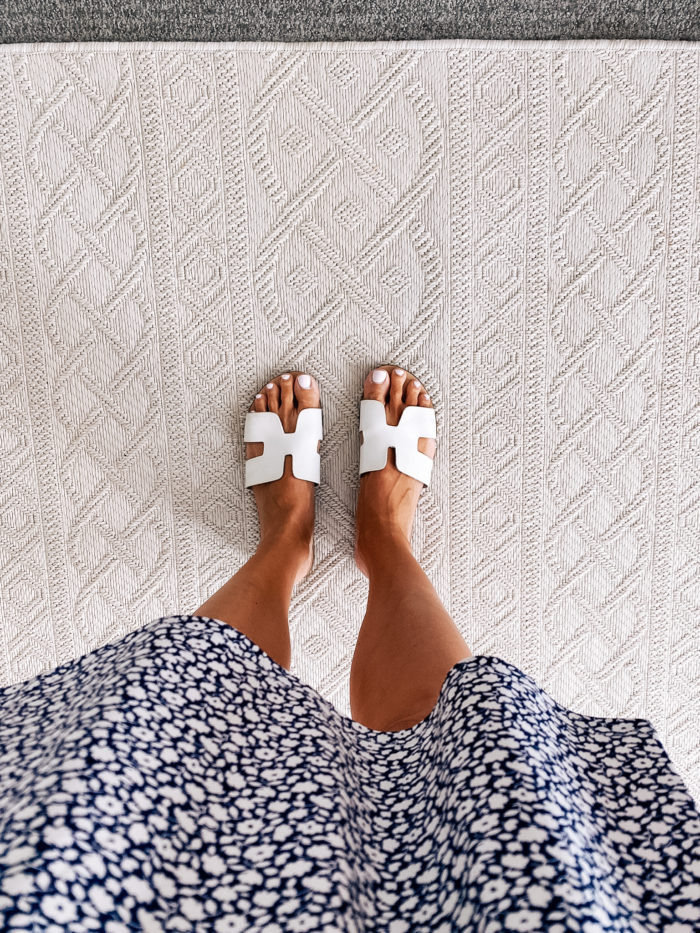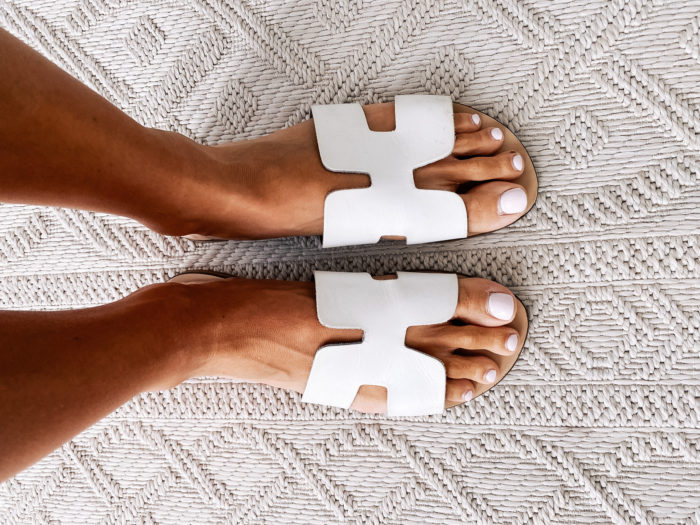 These Steve Madden sandals are some of my favorite. I've had them for awhile and they're so simple, cute, and easy to pair with so many different outfits. They run true to size!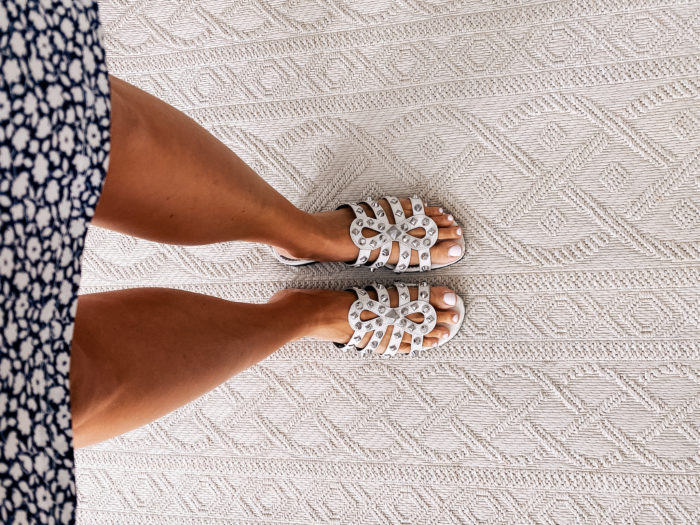 These Sam Edelman shoes are such great quality. These are sandals that will last a long time! They also come in red, tan, and black! These ones run true to size as well.
What are your go-to Summer essentials?  Let me know in a comment below!