I'm excited to share some of my favorite Amazon fall fashion items from this month! I love finding fall fashion items that are both cozy and cute. I think you guys will love these! These are great options for maternity, and most of them work without a bump too! So they're all very versatile. As always, you can shop more of my Amazon favorites HERE.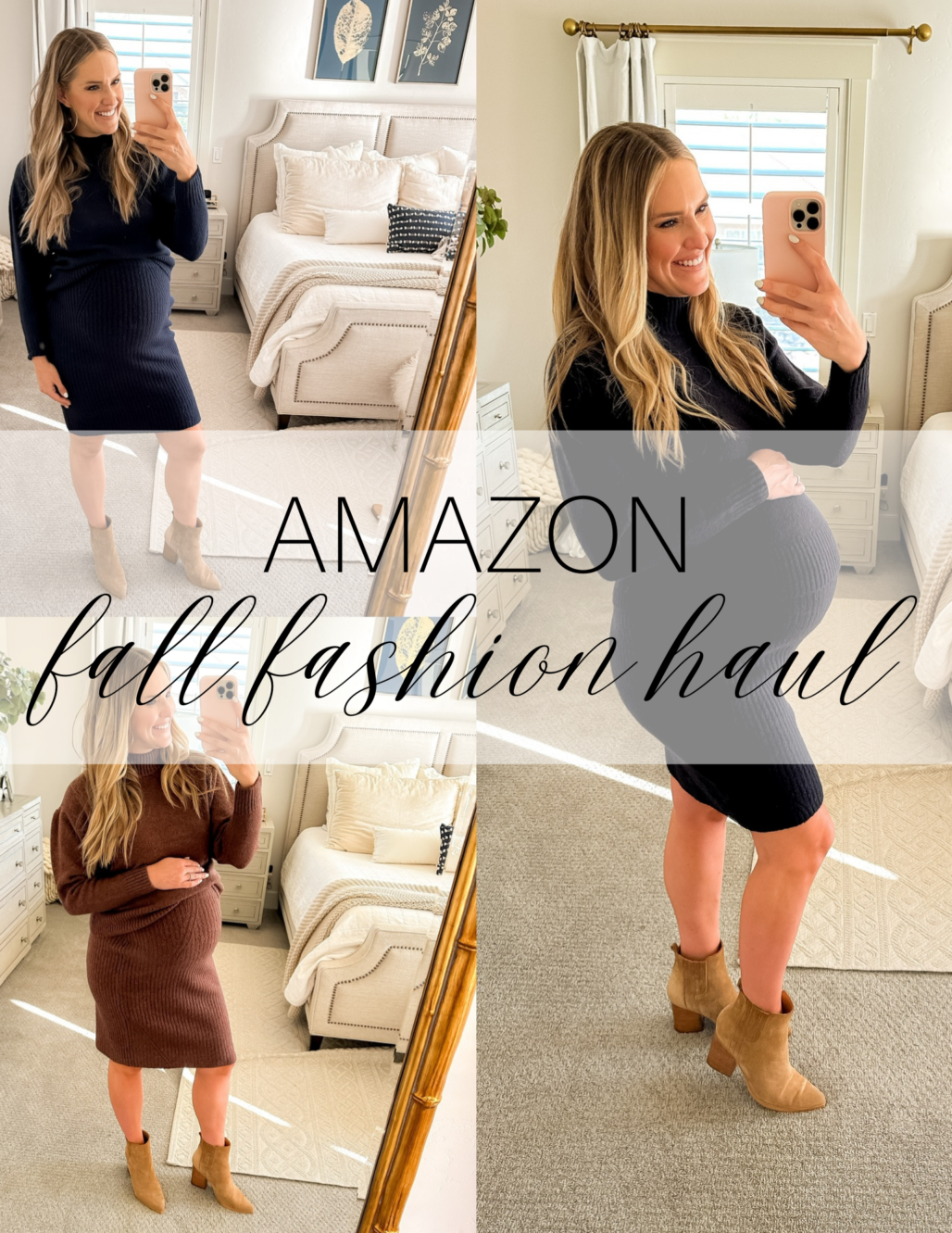 I loved this sweater set so much I got it in 3 colors. I got the black and navy in a size small, and the brown one is a size medium. It runs true to size, unless you are pregnant — then size up one size! The small was a little tight with my baby bump. I love that it's a set so you can mix and match colors!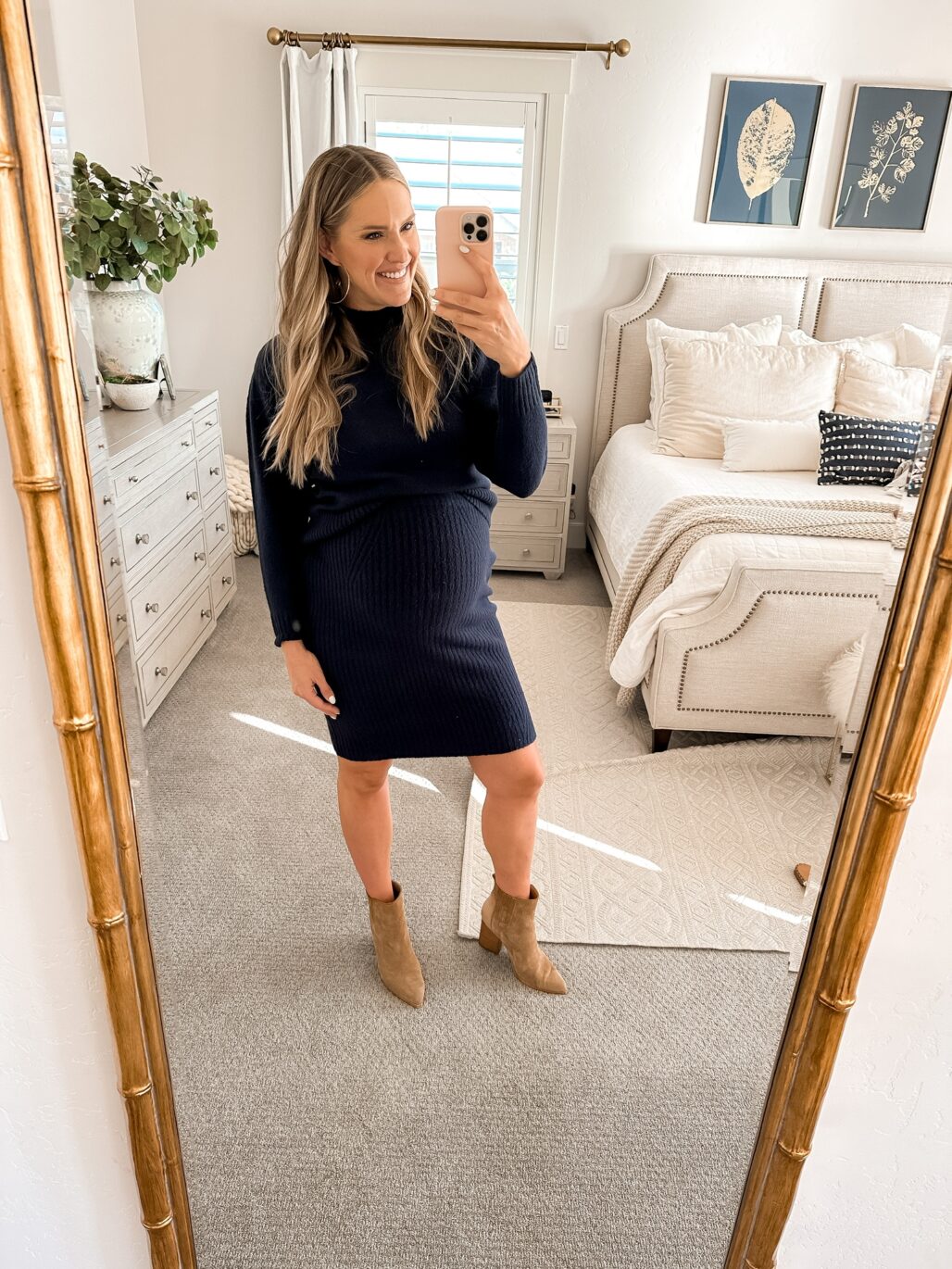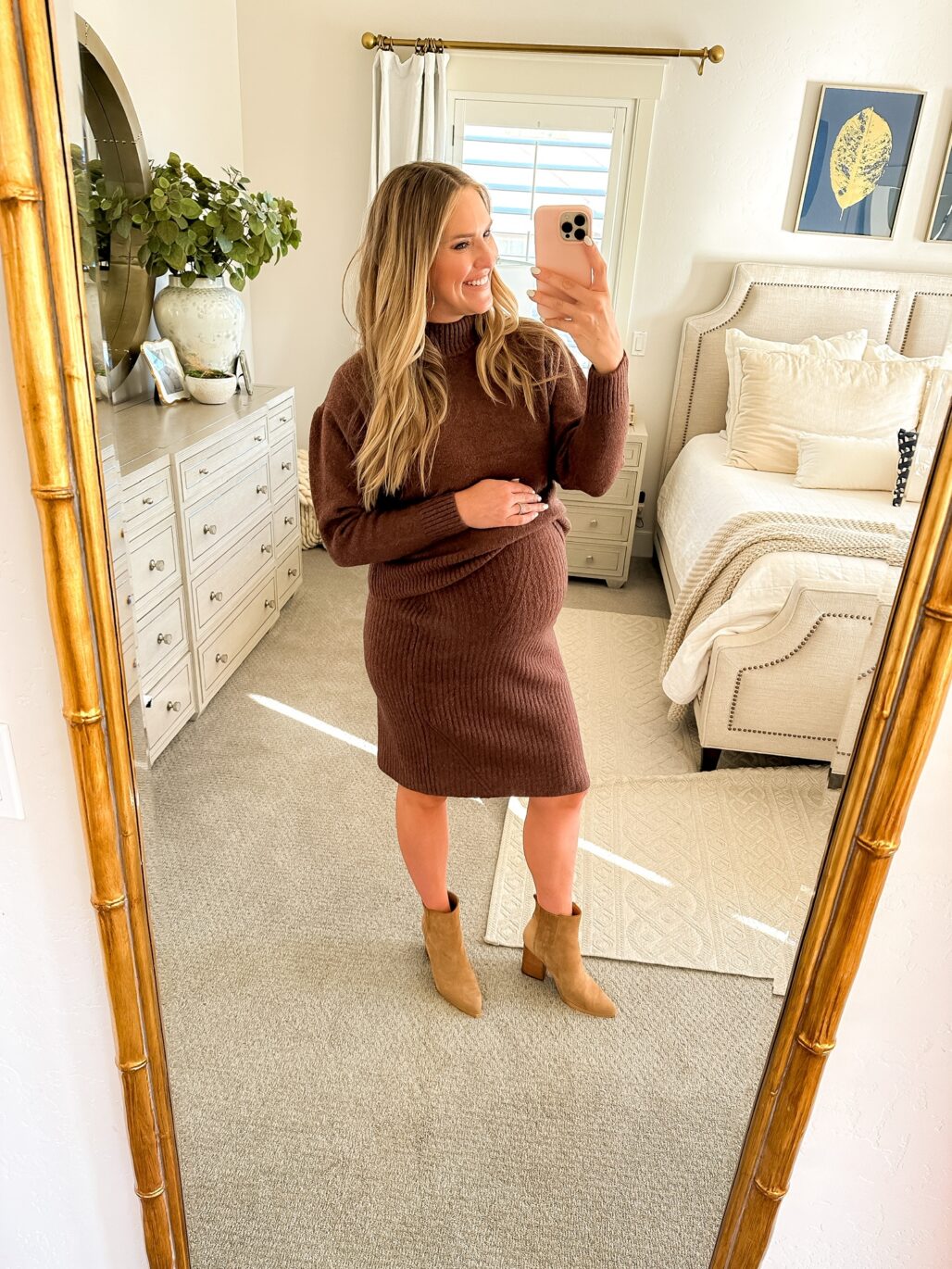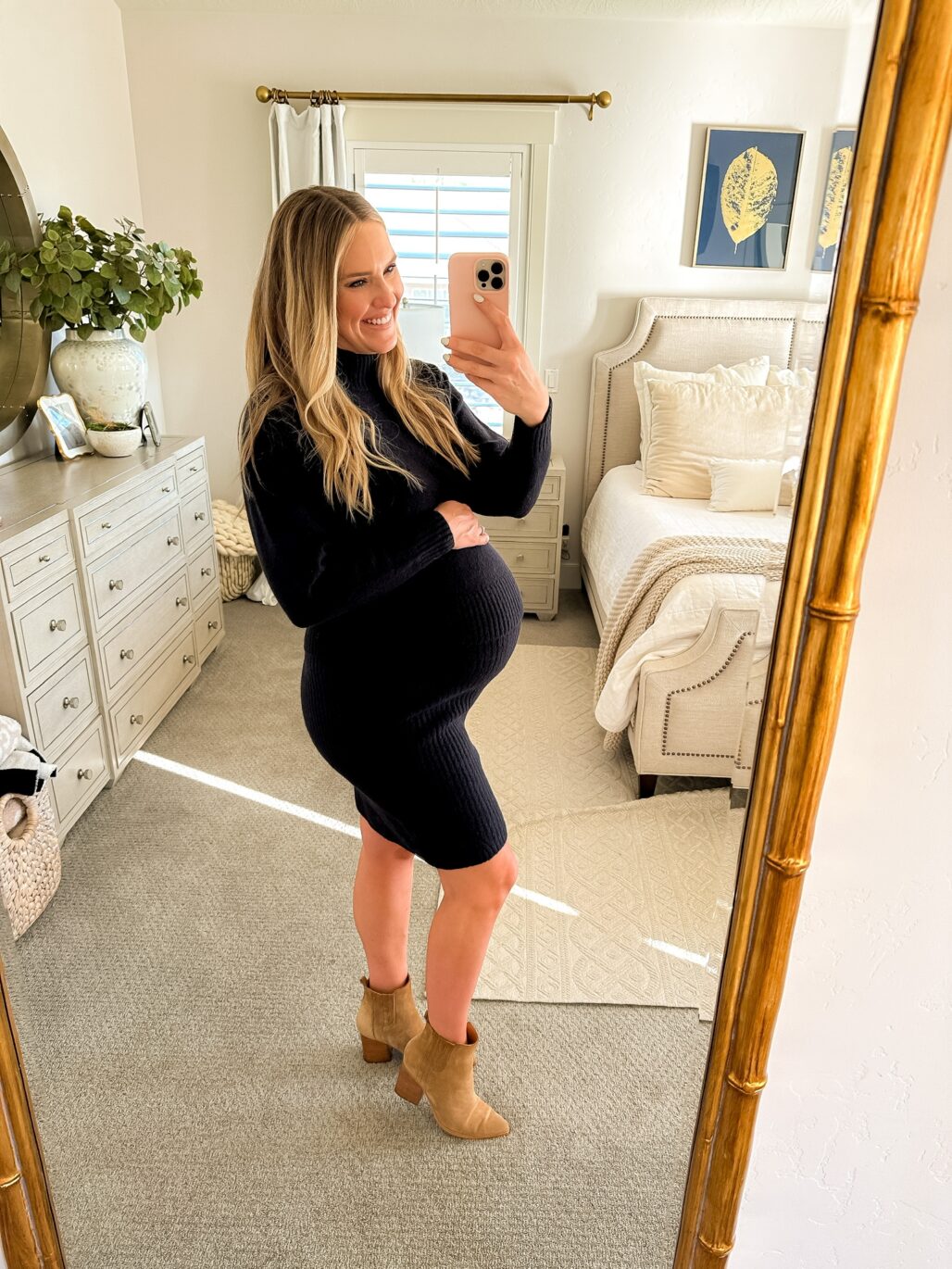 I'm wearing this cute orange sweater in a medium. It runs true to size! I always like to size up in sweaters because I like the oversized fit with leggings. I'm wearing some of my favorite pregnancy leggings here. This sweater could easily make a fun, festive Halloween outfit if you add some accessories!
I'm wearing a Medium in this cardigan. I sized up in this one as well for the oversized look! It's super soft and has some stretch to it. I like that it feels warm, but not too heavy! It also comes in some other cute neutral colors.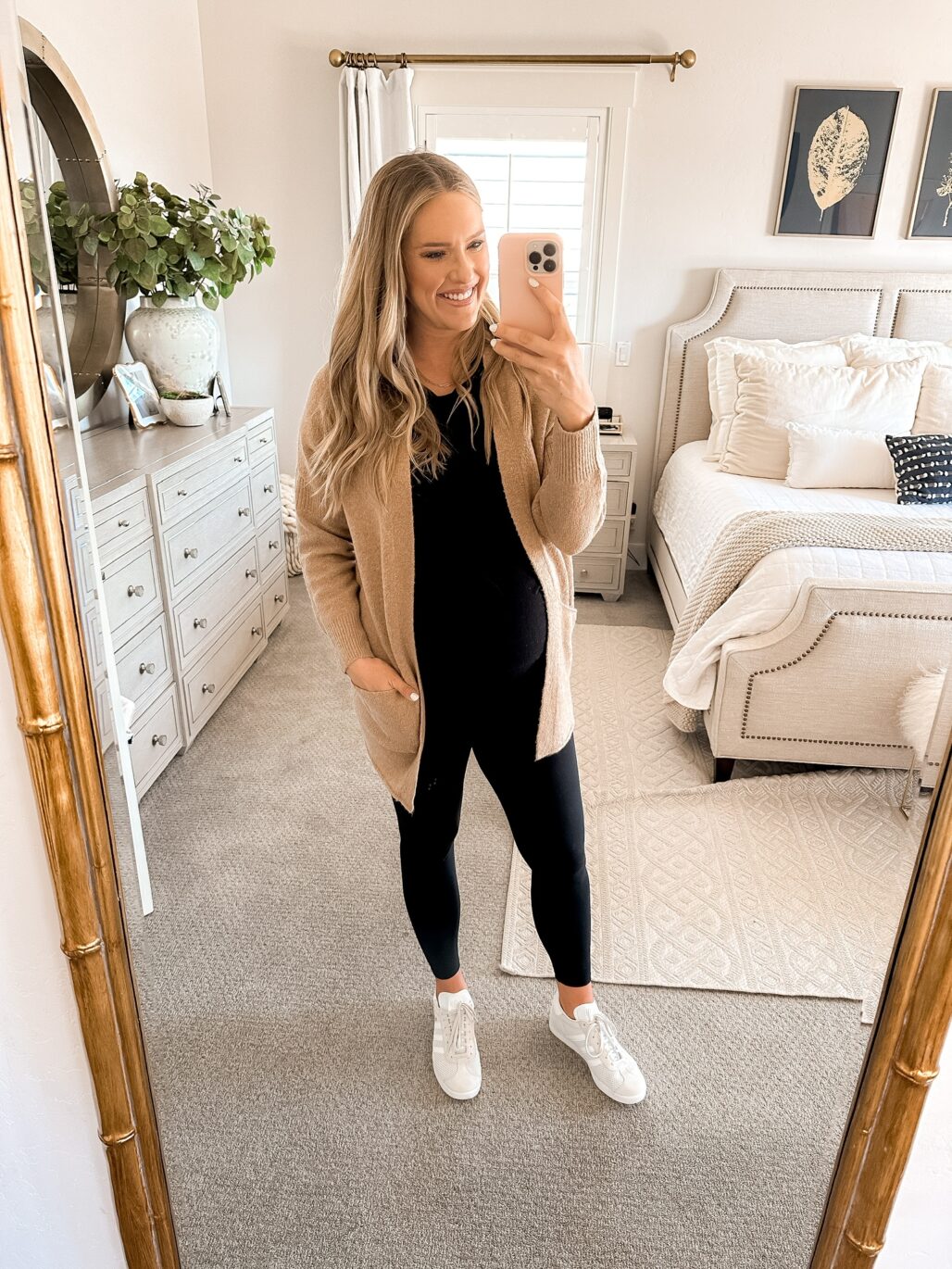 This white cardigan is super soft and very versatile. I styled it with leggings here, but it would also be so cute with jeans or a skirt! I'll definitely be wearing this one all winter long. It comes in so many other cute colors too!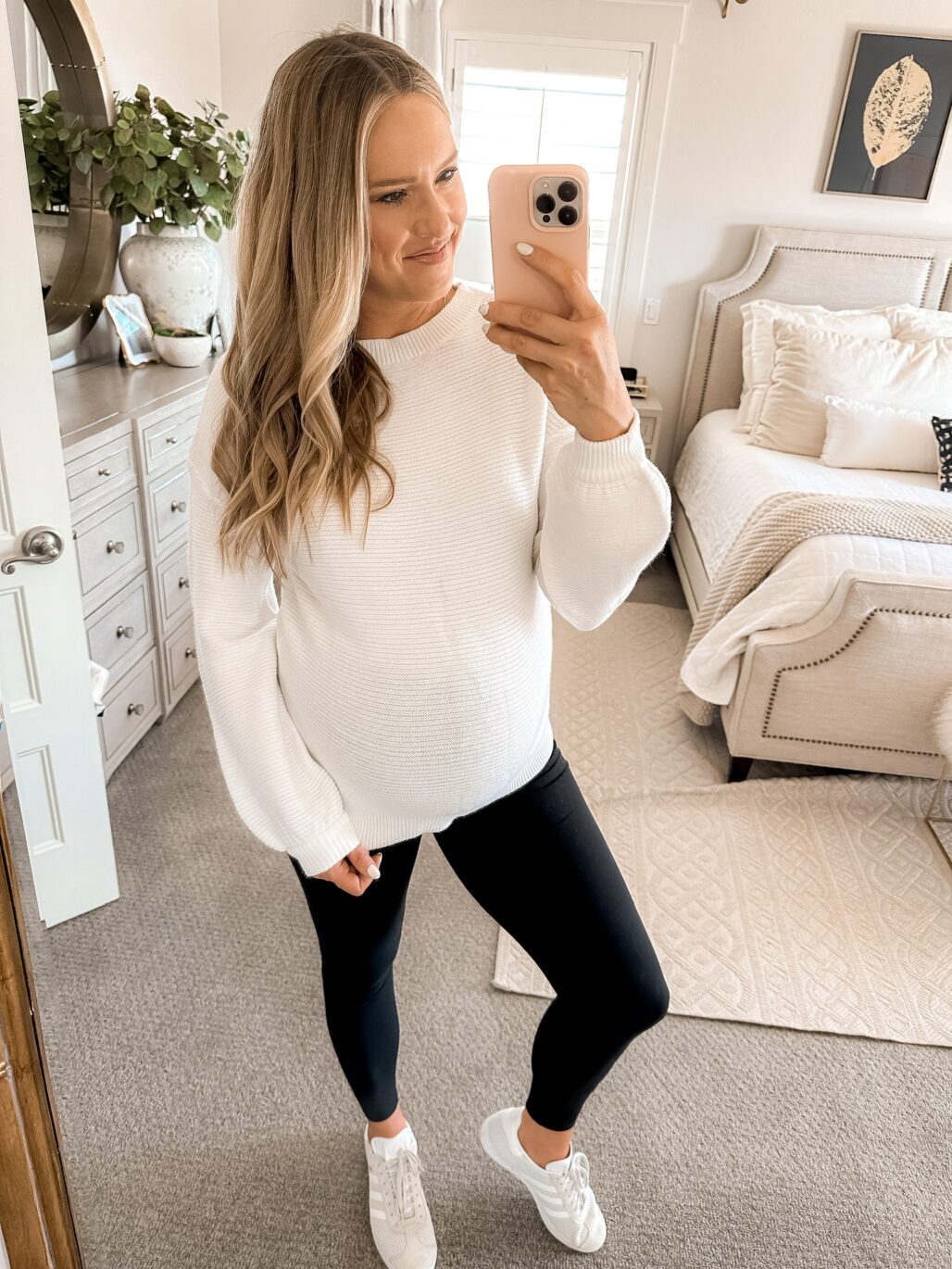 The ring I'm wearing here is super inexpensive, but still looks really nice. It's been perfect for pregnancy since my fingers are swollen and my real ring is too tight. It runs true to size. This dress would be really easy to layer with a cute sweater or cardigan! Even though it's not a maternity dress, it works perfectly with a baby bump.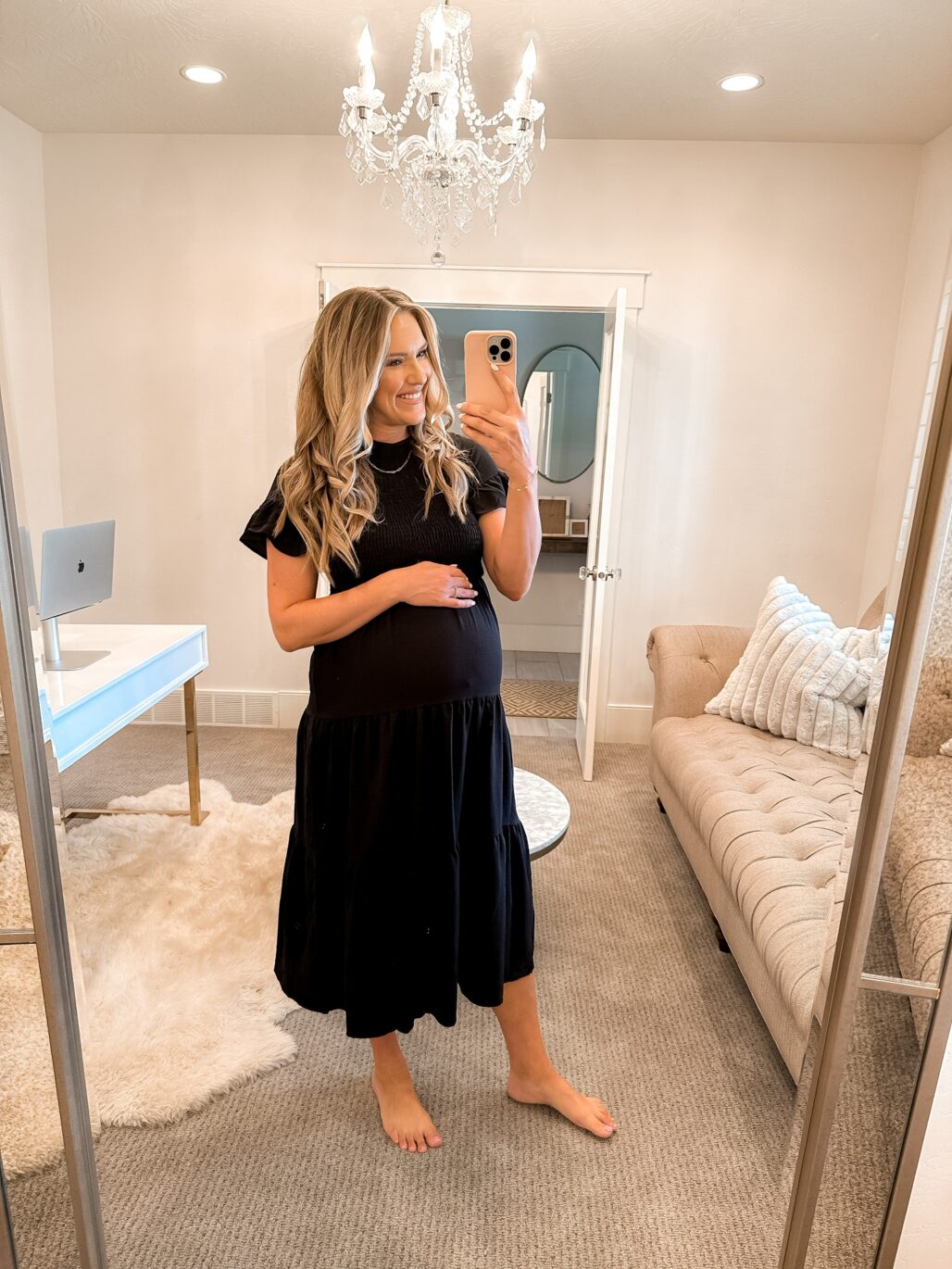 There are just so many good options when it comes to Amazon fall fashion. I hope you love all these items as much as I do!!
CHECK OUT MY SEPTEMBER BEST SELLERS HERE
YOU CAN SHOP MY SEPTEMBER AMAZON HAUL HERE
CHECK OUT MORE FASHION BEST SELLERS HERE