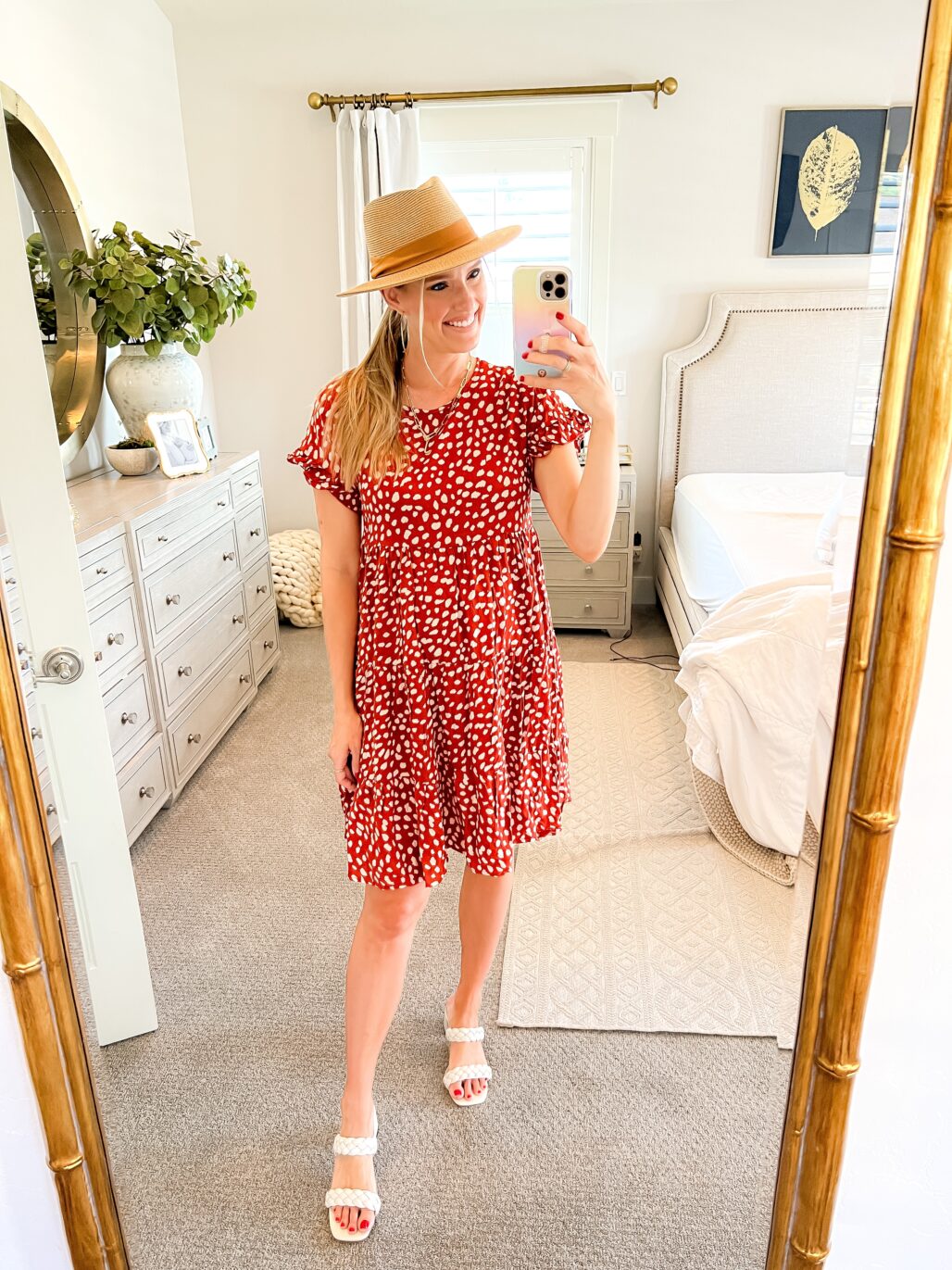 It's Amazon Prime Day 2022 and there are so many great deals! You can shop all of my favorite items from Amazon HERE on my Amazon Prime 2022 day list. You can also shop the entire site here! I also listed my favorite items below and why I think you'll love them if you don't know much about them quite yet.
I also am sharing my latest Amazon fashion deals that I have loved! First up is this dress that I literally bought in 3 colors once I bought it in the camel color first. It just fits so well and is so perfect for this crazy hot weather right now! I think it's hard to find dresses that cover everything I want covered, are long enough, and also lightweight enough for this heat right now. This dress fits the requirements in a perfect dress for me! I'm wearing a size small so it's true to size. You can see the other two colors I got if you scroll down in this Amazon Prime Day 2022 and July Amazon Fashion blog post.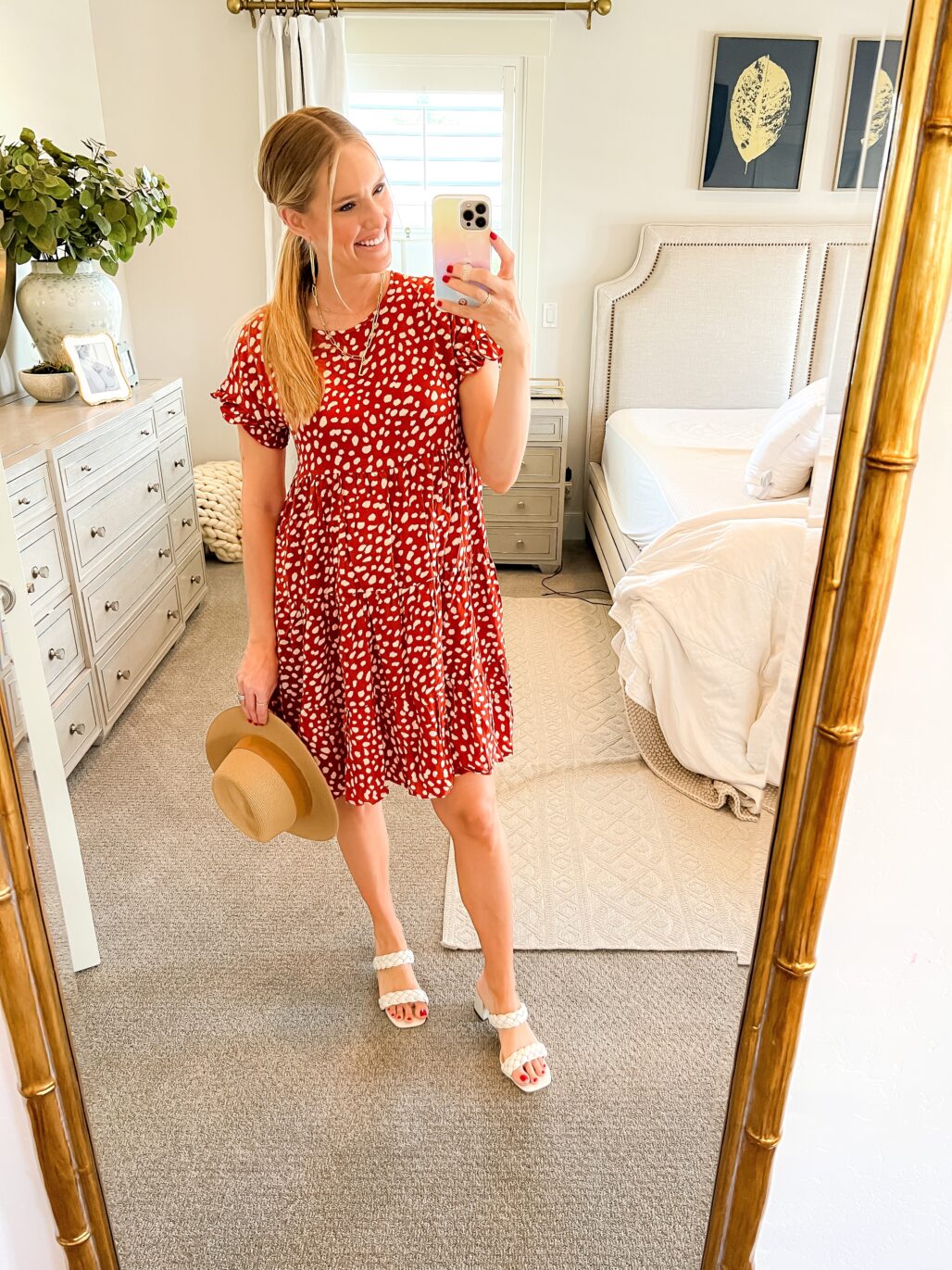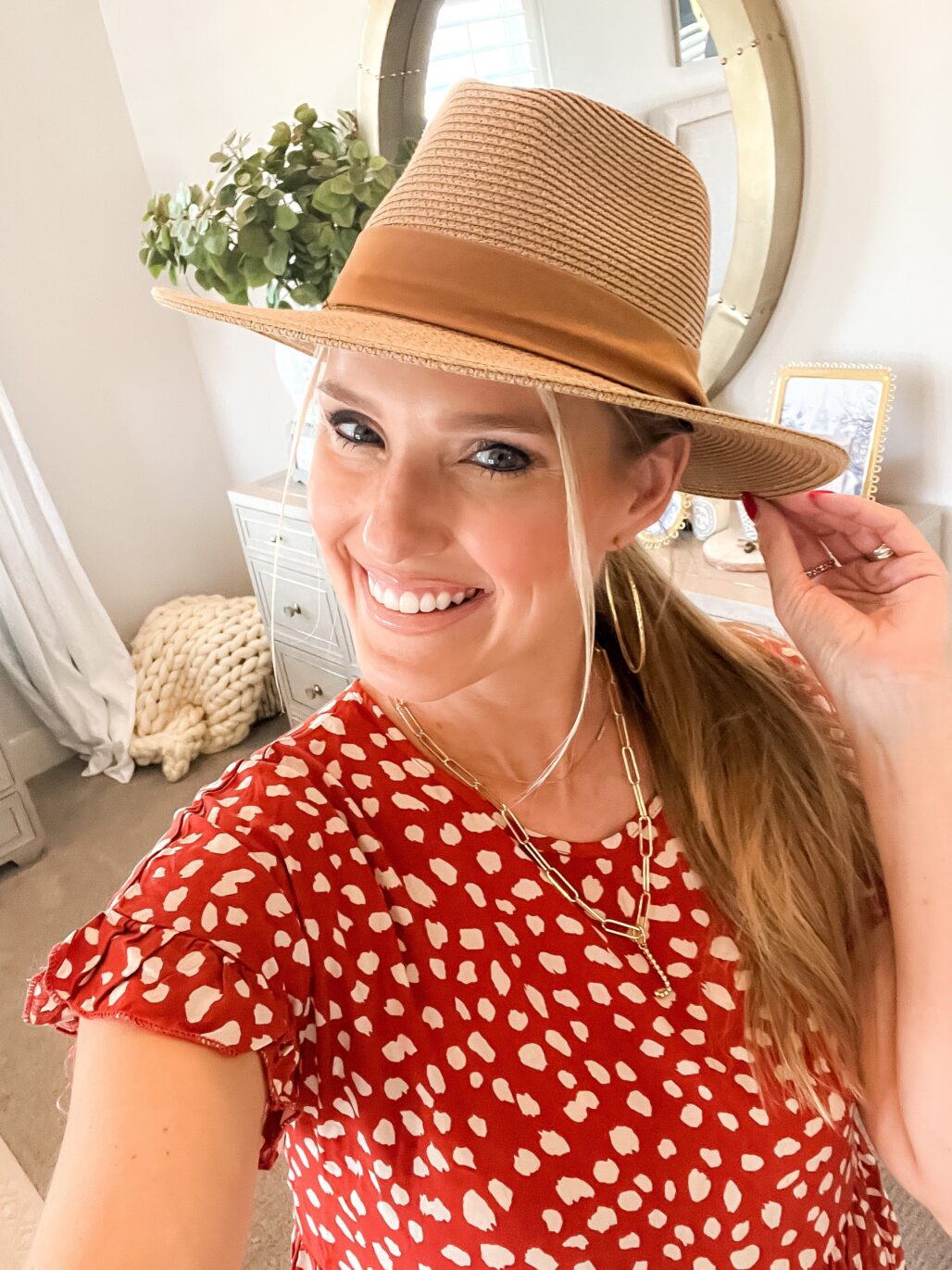 I love this darling hat that's on sale for Amazon Prime Day! I wore it when we went on our anniversary trip to Cancun and it's the perfect summer hat. You can adjust the sizing on the inside, but you can also measure your head beforehand so that you order the right size. I got a medium and it fits nice and snug without being too snug, but obviously this is going to be determined by the size of your head so your best bet will be to measure!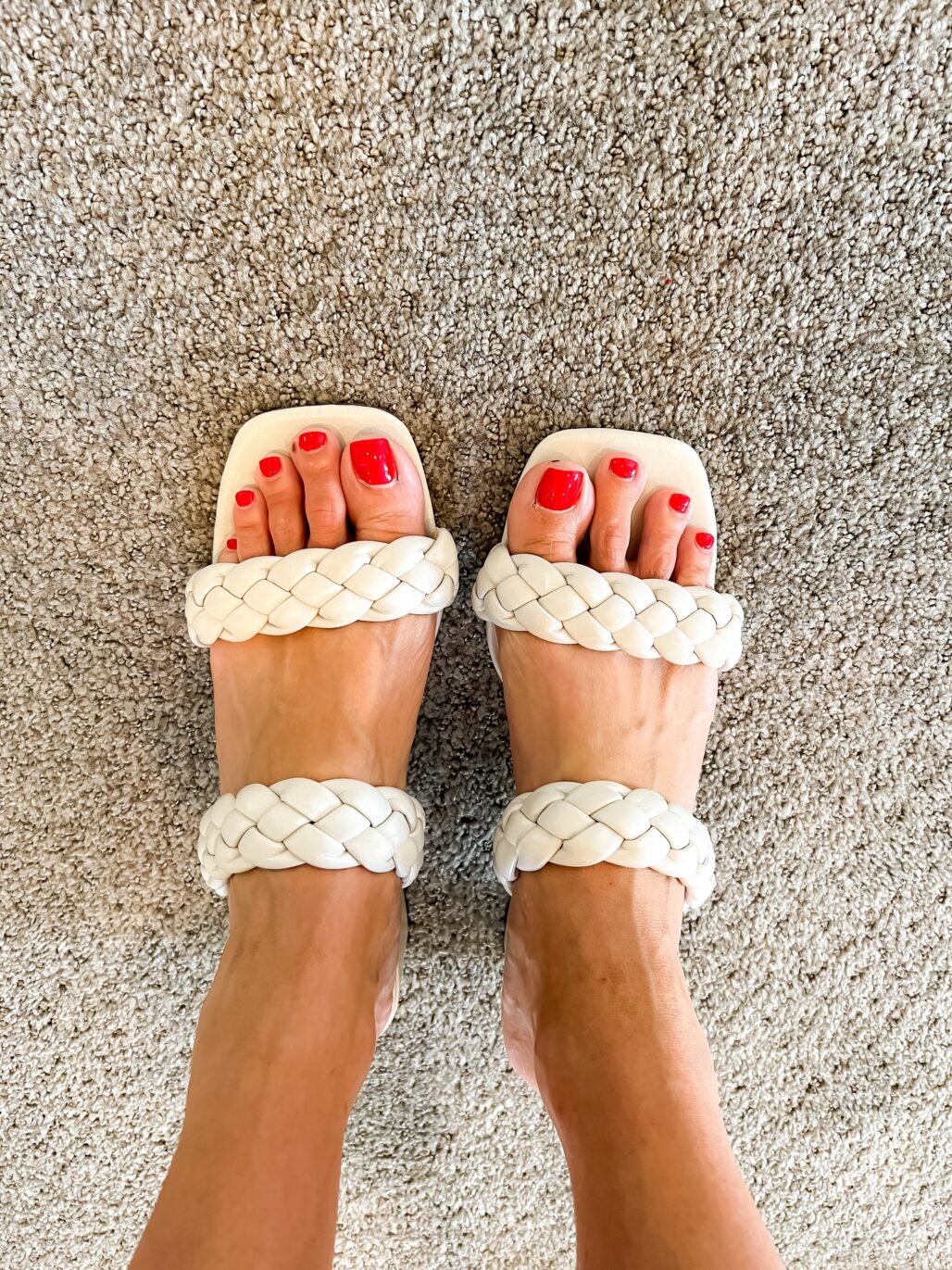 I love these sandals so much! They are the perfect heel height and I love that they aren't too tall. You can dress them up or down and they fit really well. Order your true to size! I love the color how it's not a stark white. It's more like a bone color. They are so pretty in person!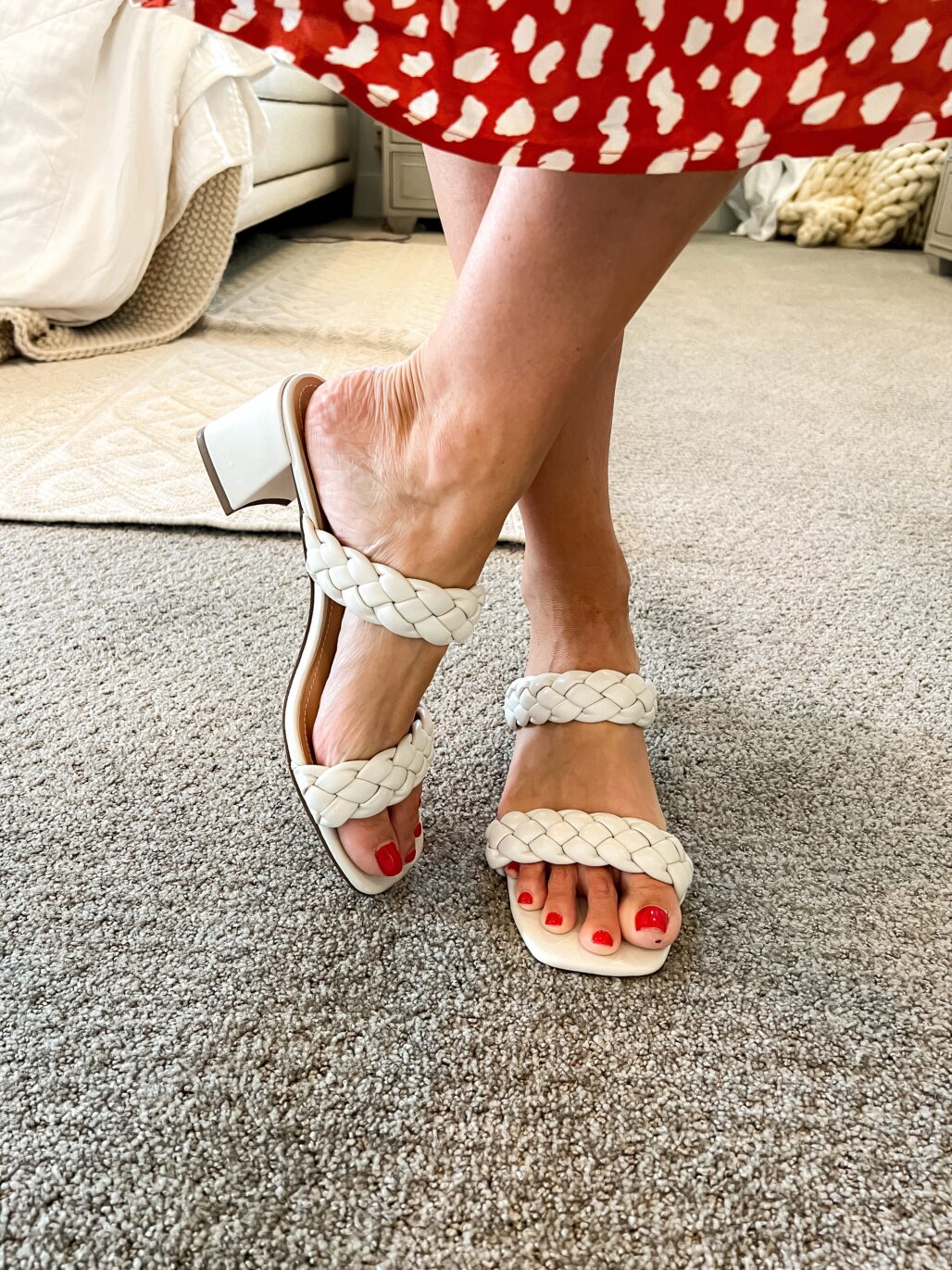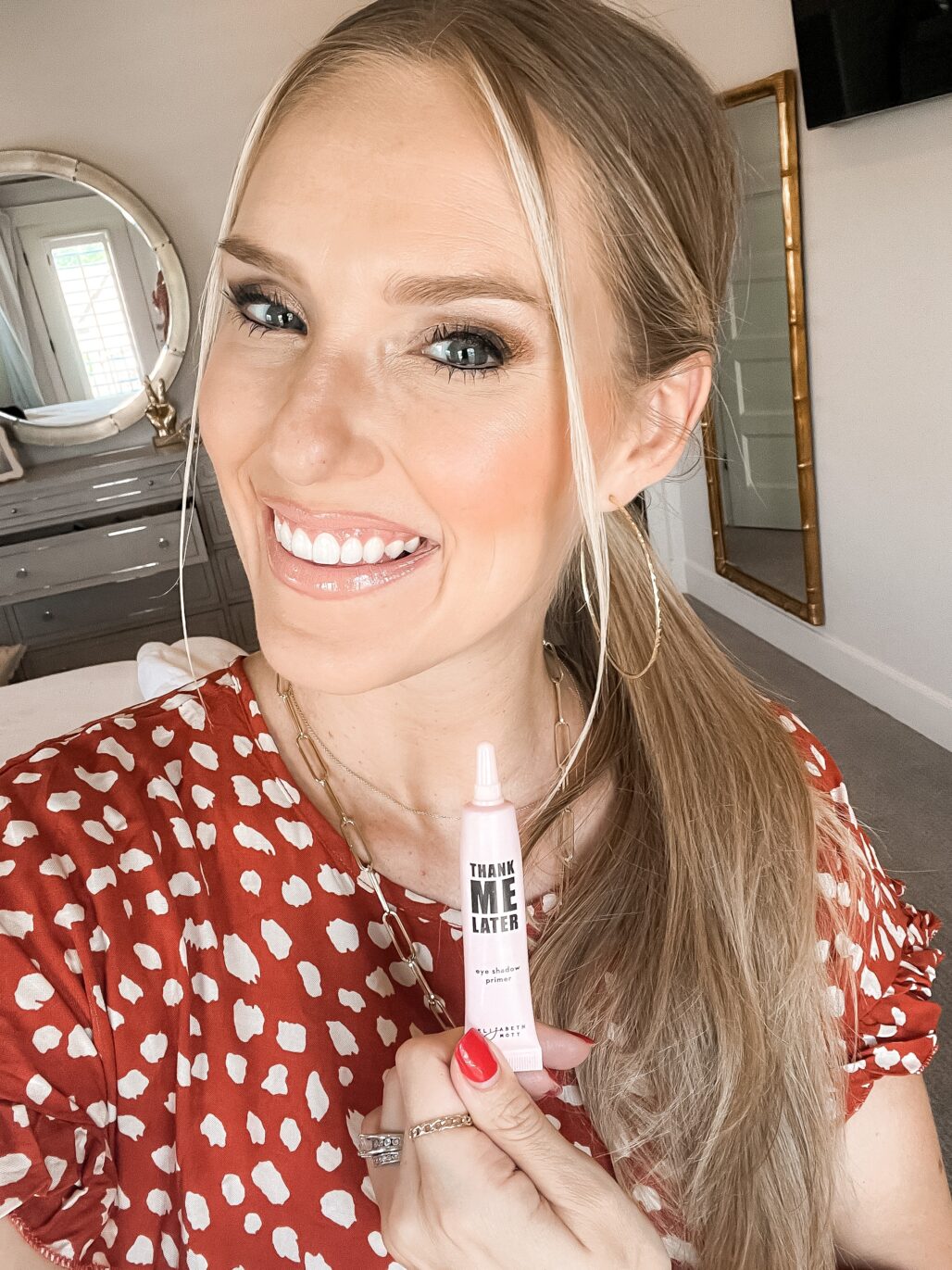 I started wearing eye shadow primer about 10 years ago which is when I actually started wearing eye shadow because it helps it to stay all day without creases! There's literally no point in wearing eyeshadow if I don't have this on. I used another brand for years, and then discovered this within the last couple of years and LOVE it. It's half price and works just as well as the other more expensive brand!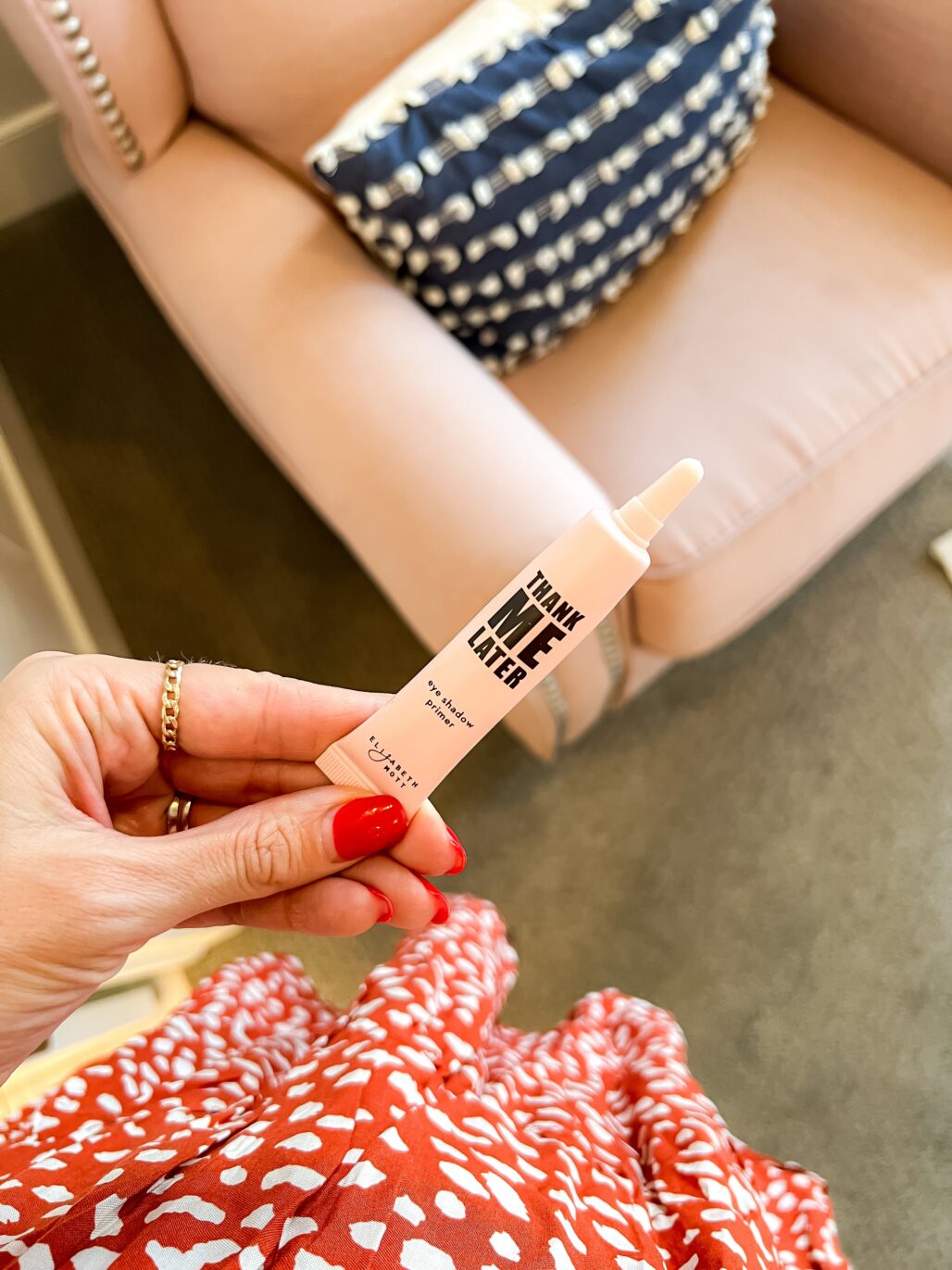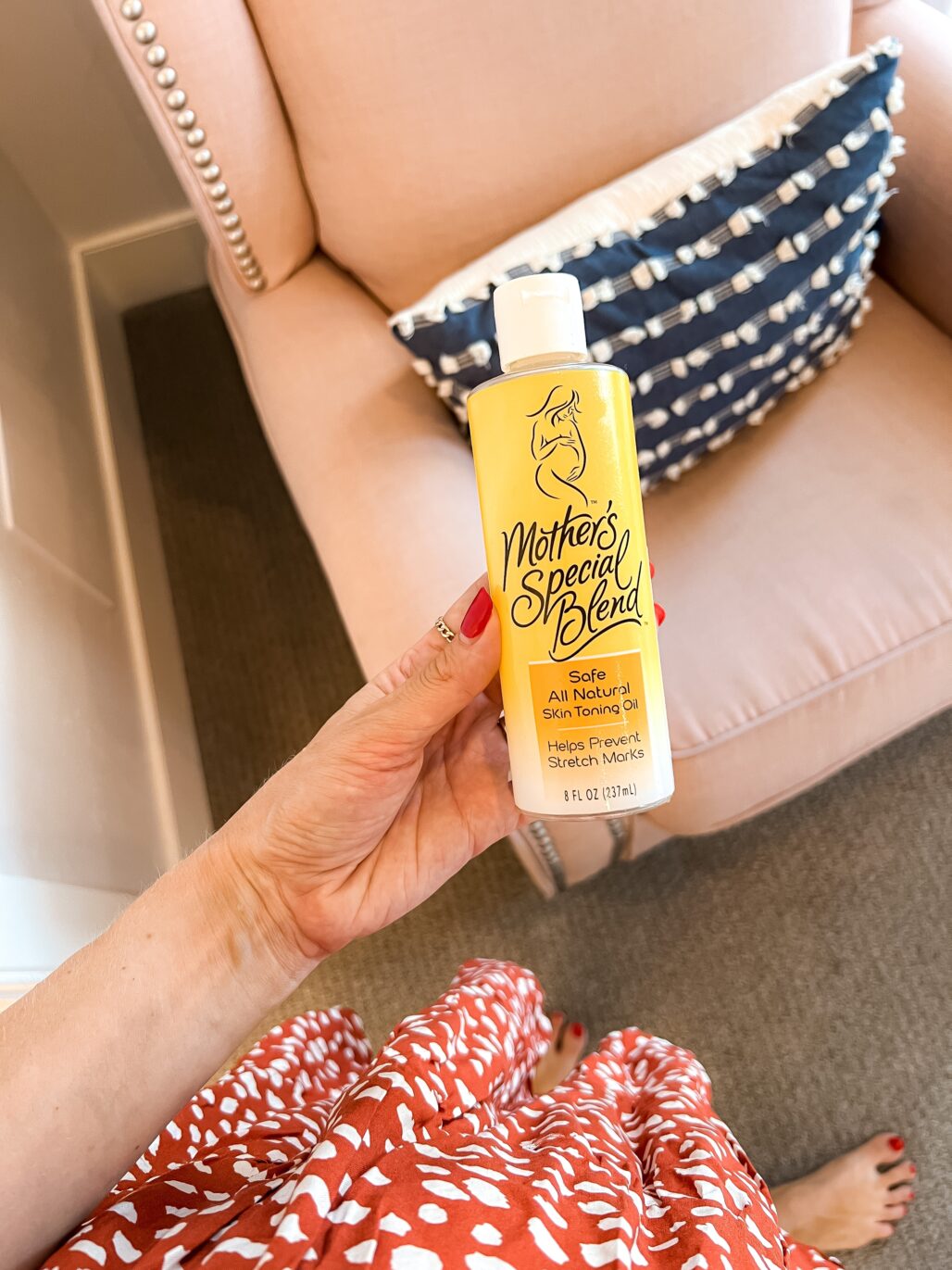 This is the skin oil I used on my skin when I was pregnant with the twins! As you can see here, I NEEDED IT. Oh my goodness, my poor skin. I got preeclampsia and gained over 80 pounds. But I didn't get any stretch marks! I literally thought I would…even on my ANKLES. What a time to be alive. Lol. I know that a lot of skin issues or blessings are genetic, but I really do swear by this oil. My friend had triplets and used it every day and didn't get any stretch marks either. I use it morning and night!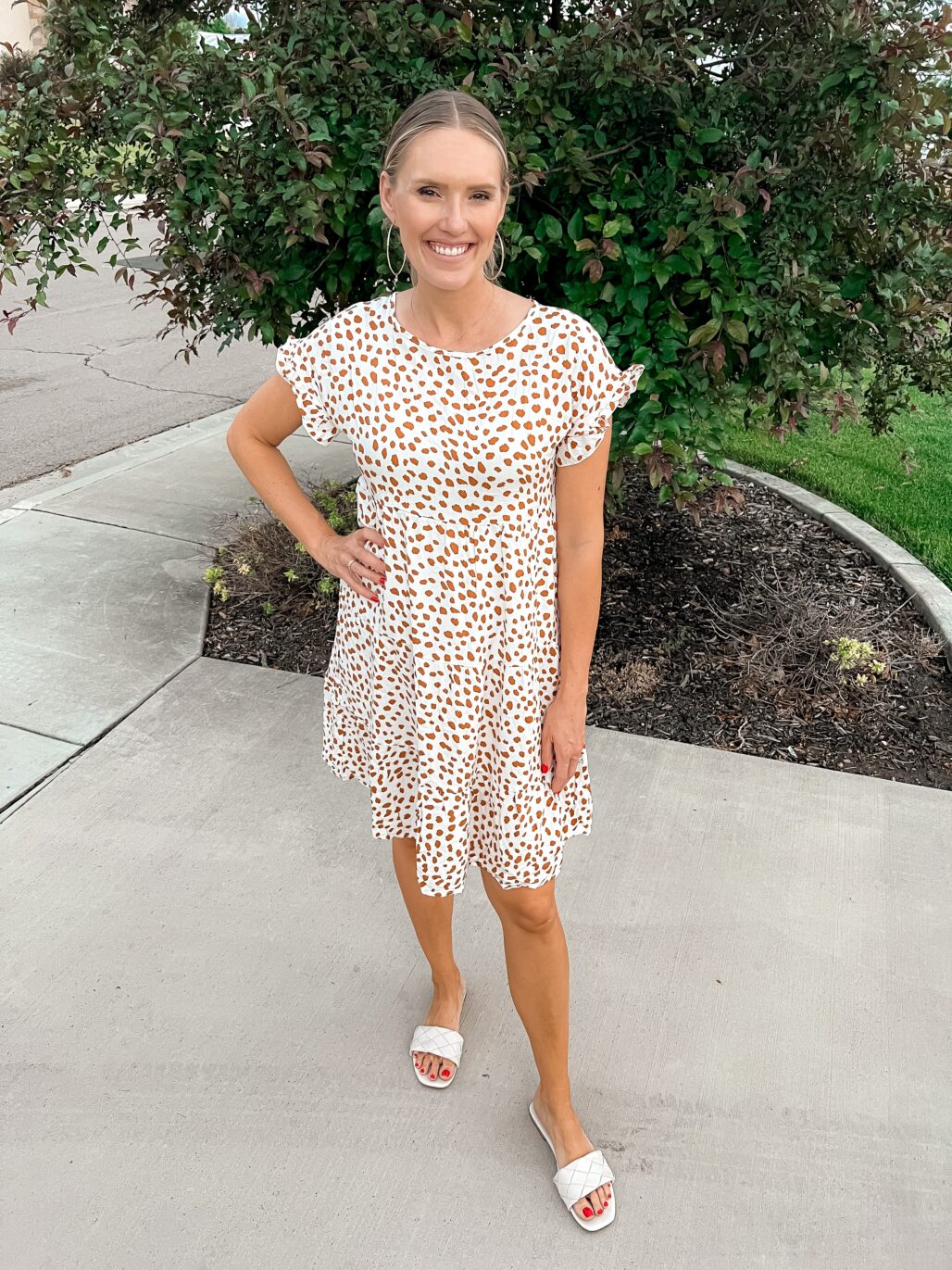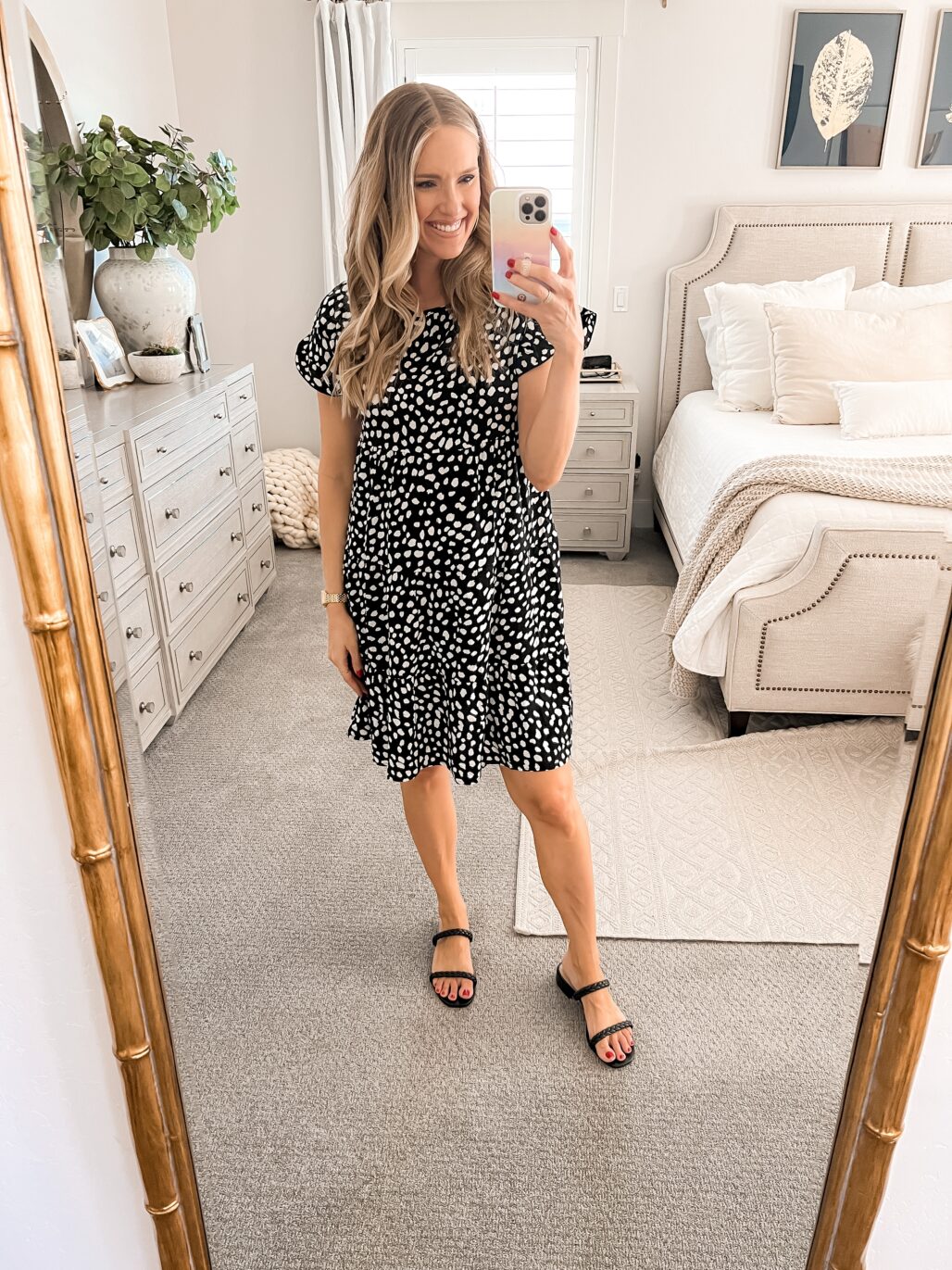 The dress that I have in 3 colors! It really is that good. I also just ordered this one today and I can't wait to get it! I ordered a medium in that new one based on the reviews to order one size up.
amazon prime day deals worth buying!
There are a lot of deals right now on Amazon Prime, but these are items that I have, am buying right now, or have had my eye on and have gotten rave reviews by my friends. Happy shopping and saving my friends!!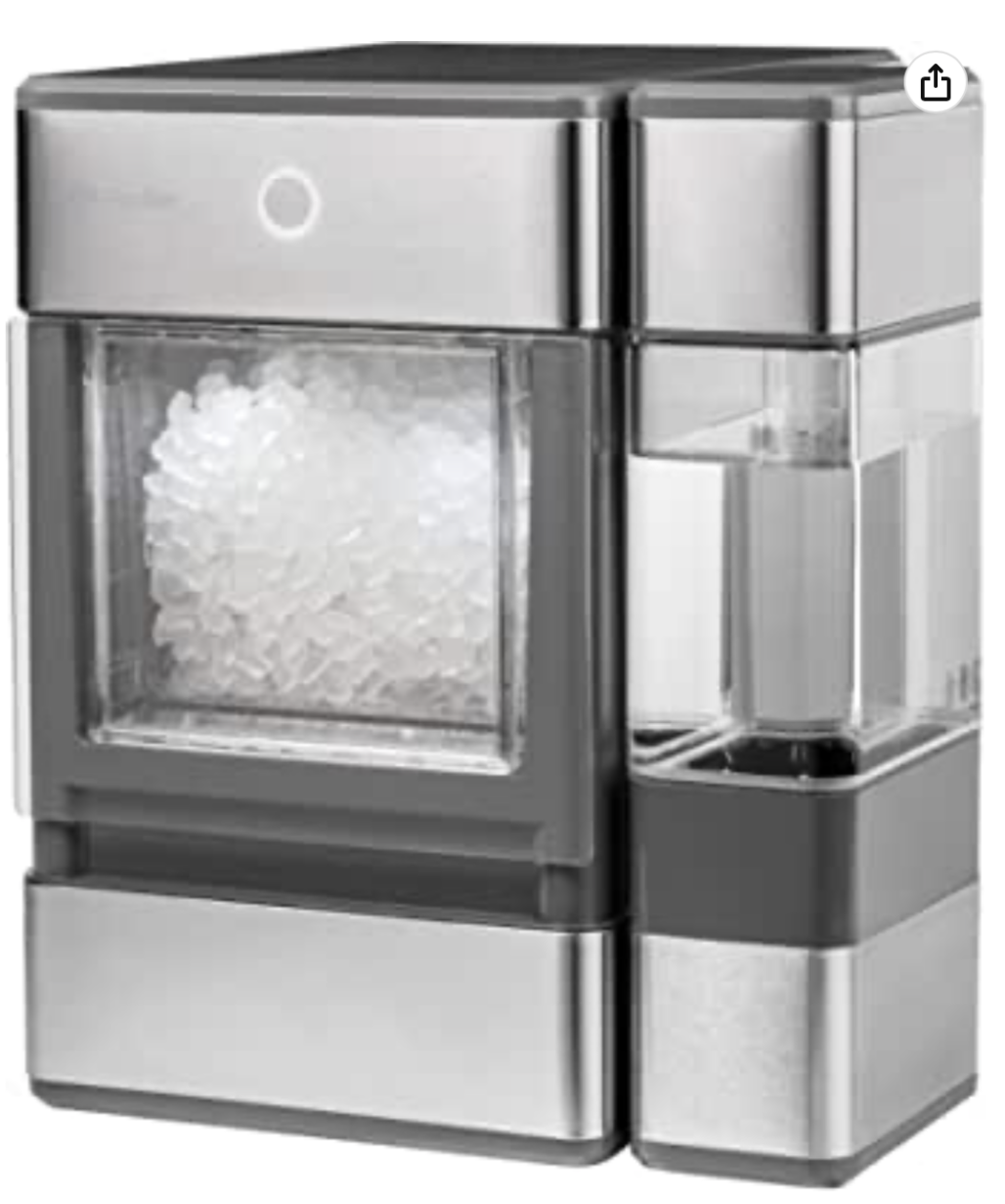 I know SO many people who have this pebble ice machine and absolutely love it. It has thousands of incredible reviews, and if you take good care of it, can last for years. It's $150 off right now today only!!!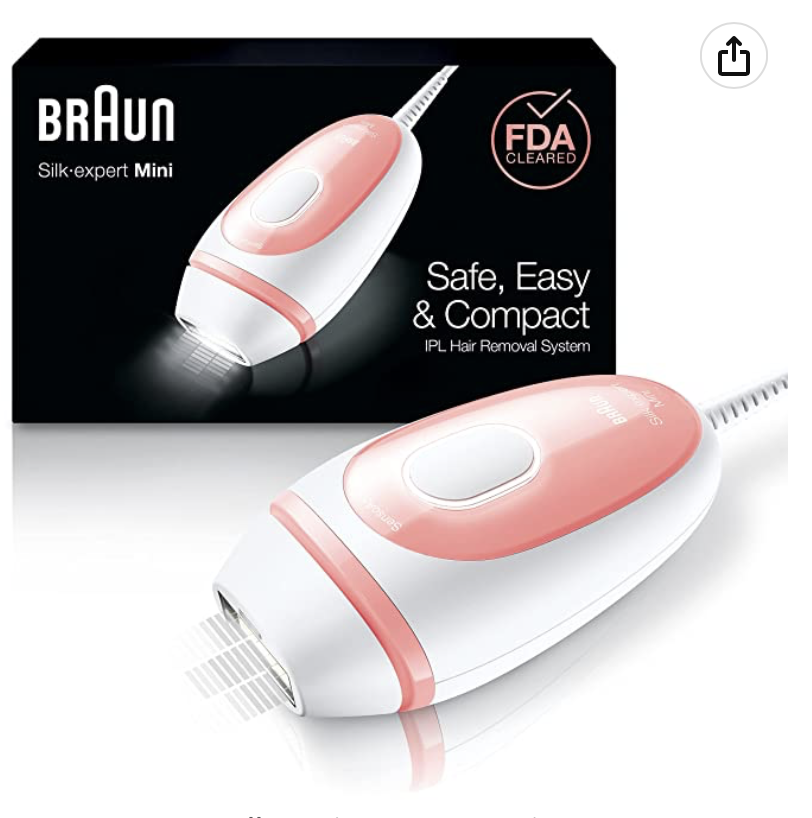 I've heard really great things about this laser for laser hair removal. I got laser hair removal professionally done and LOVE it, but this has incredible reviews and is a lot less expensive. I think it's worth a try!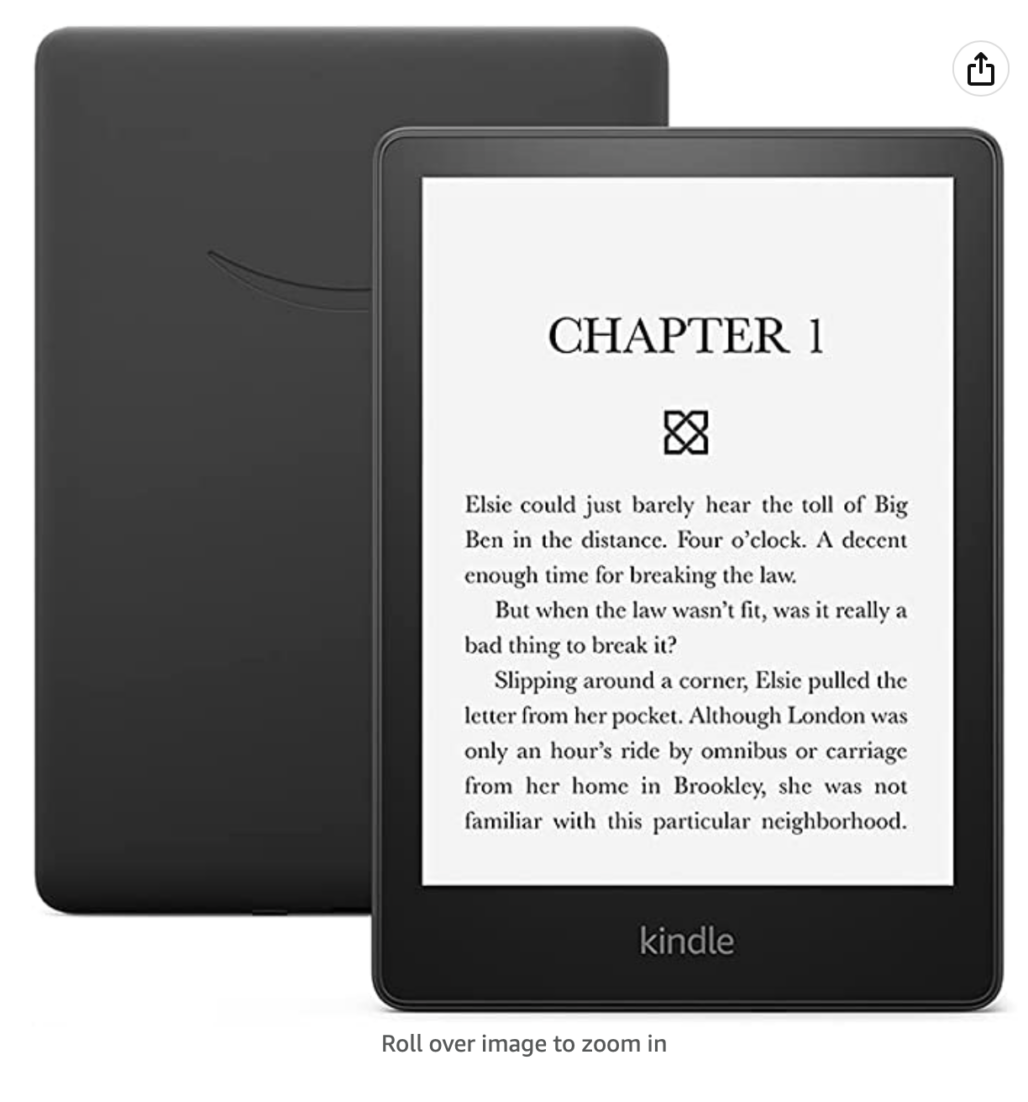 This Kindle Paperwhite is worth every penny. What I love most about it is that you can buy a new book immediately and read it right away! You don't have to wait for shipping. I love that it wastes less paper, and I love that I can have hundreds of books with me at all times. It's super lightweight and easy to travel with, and I love that it has a light on it so I can read in bed without disturbing Tyler. It has been one of my best purchases and it is $45 off right now!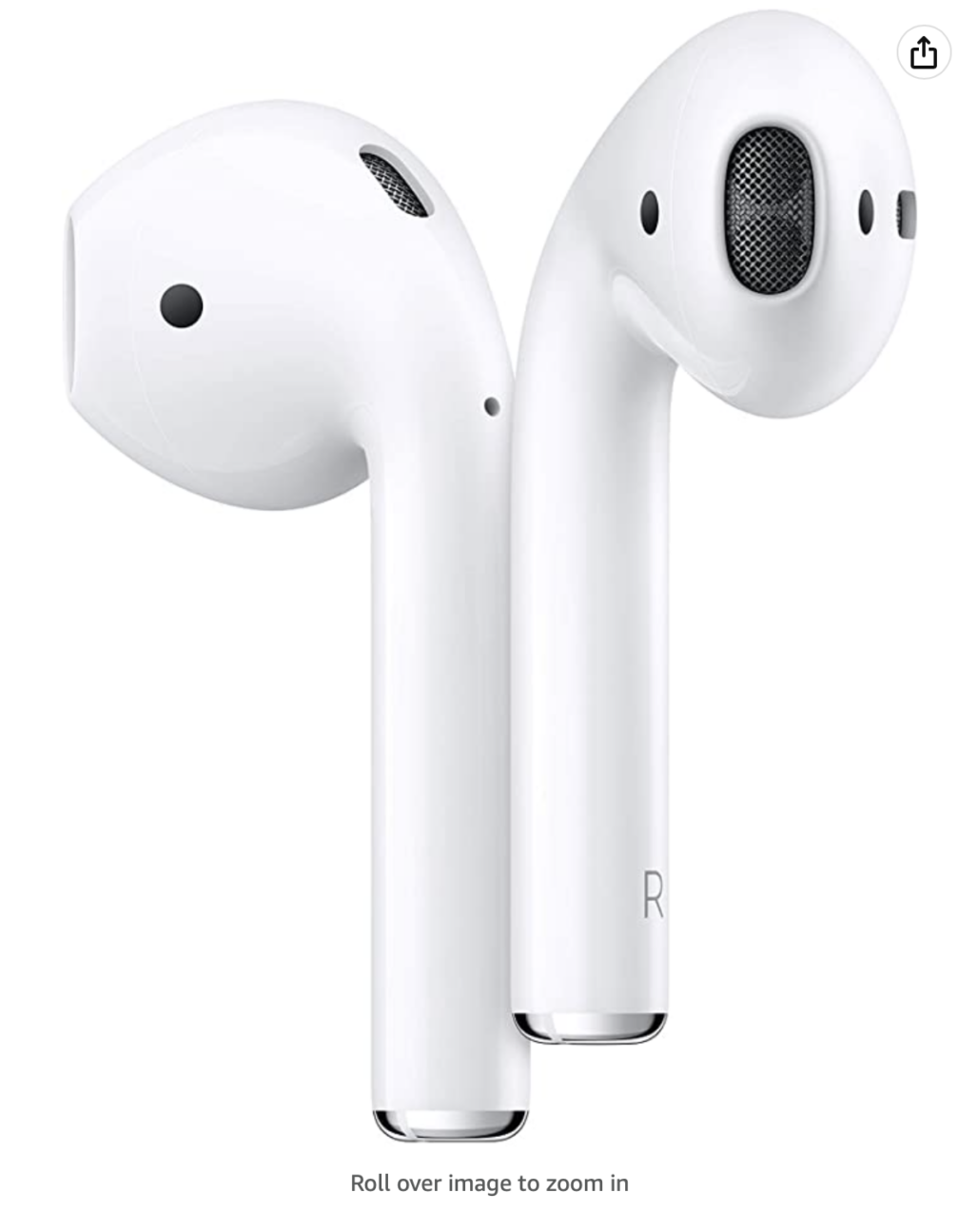 I LOVE my air pods, specifically when I am working out. I love that they don't have a cord that gets in the way. These are a great deal right now! The Air Pod pros are also on sale (Tyler's favorite), but I love the original classics because they are more comfortable in my ears. Funny story – I have THREE pair of them! I lost a pair, then bought another. I lost THAT pair, then bought another. Then I found BOTH pairs that I lost so now I have 3 pairs. Check your coat pockets, friends! Especially from last season lol!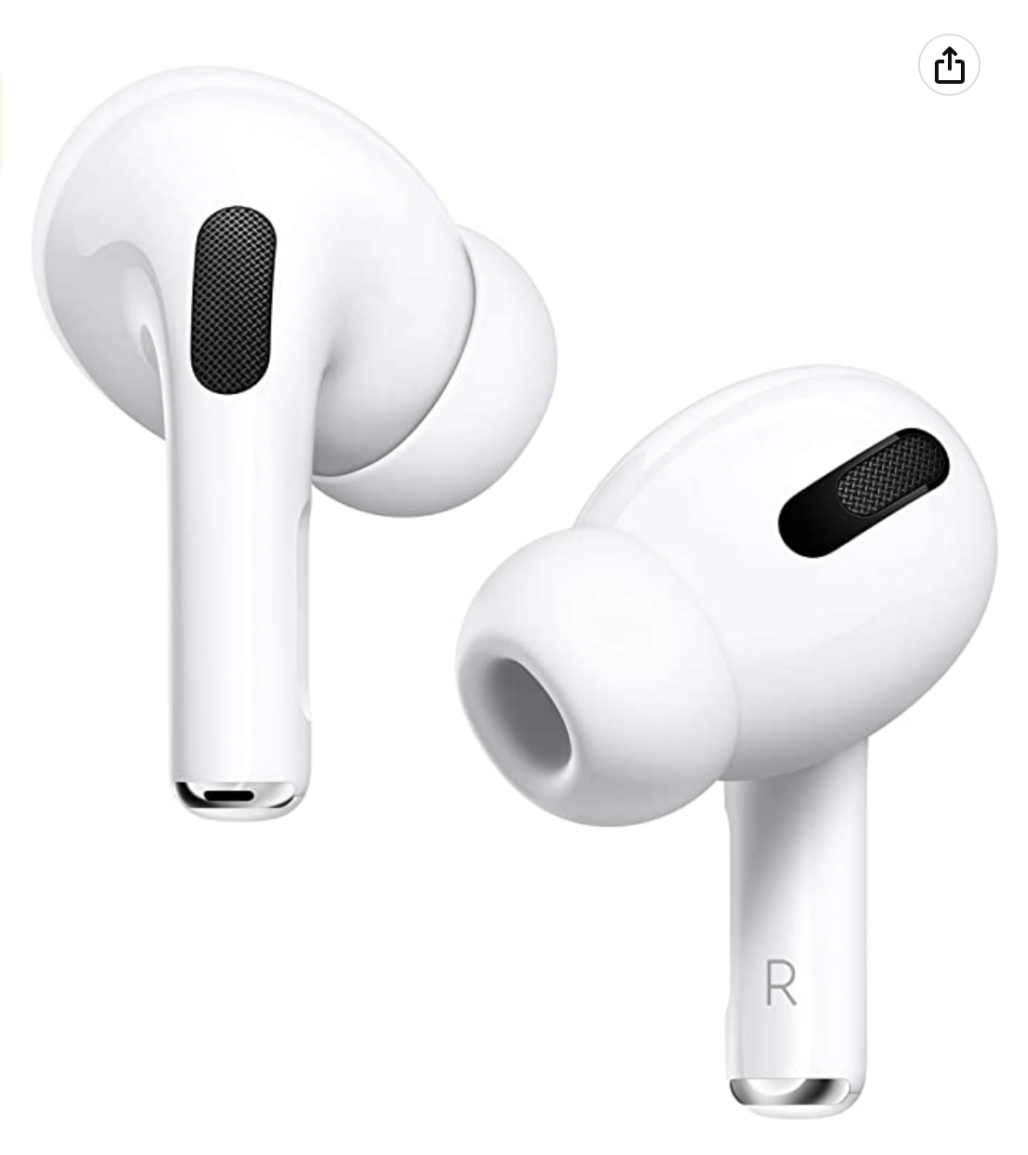 Tyler's Air Pod pros that he can't live without. He loves these things! He uses them all day at work, and also for working out.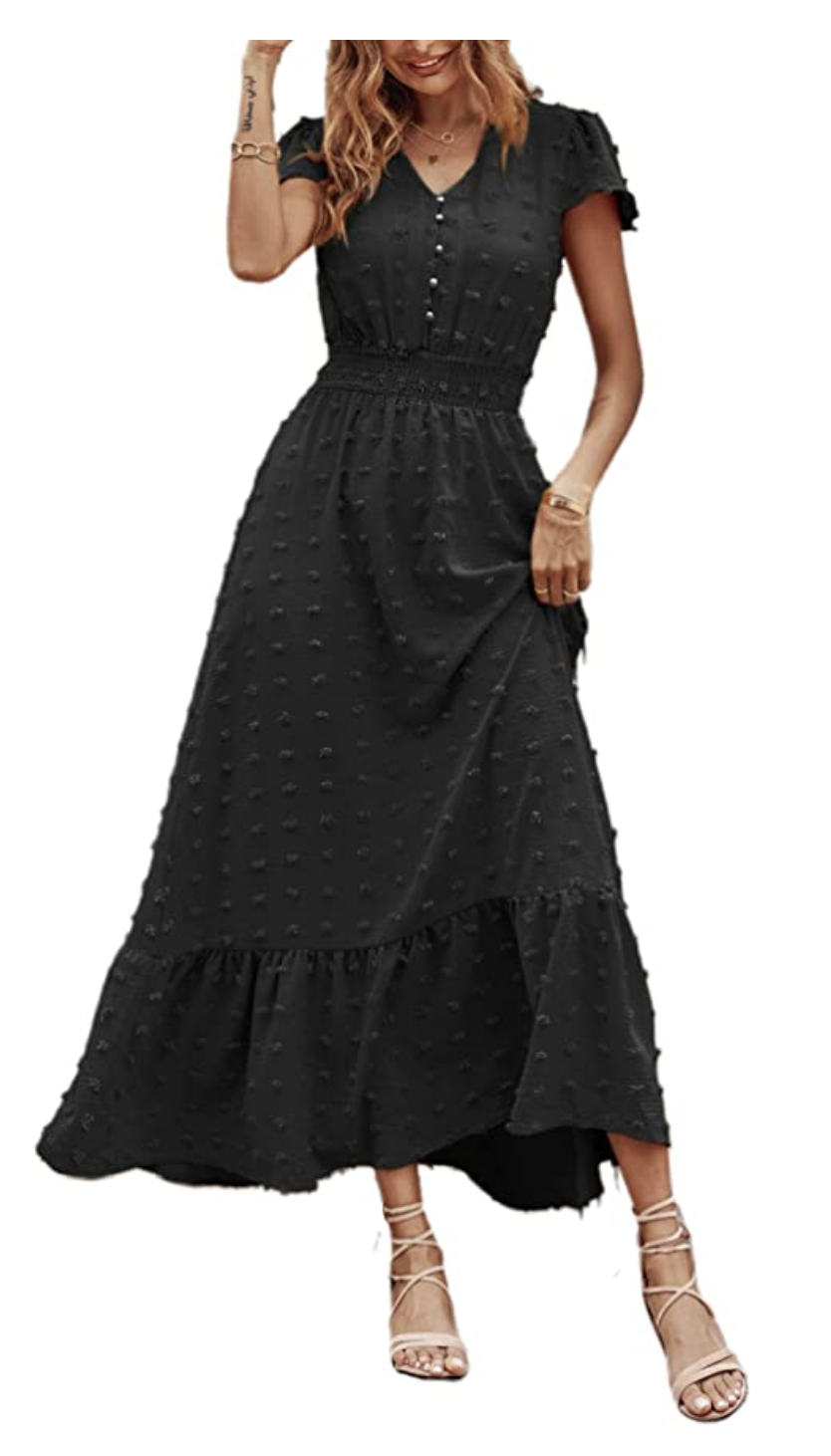 You all know me and my love of dresses! This looks like a great option to get on sale.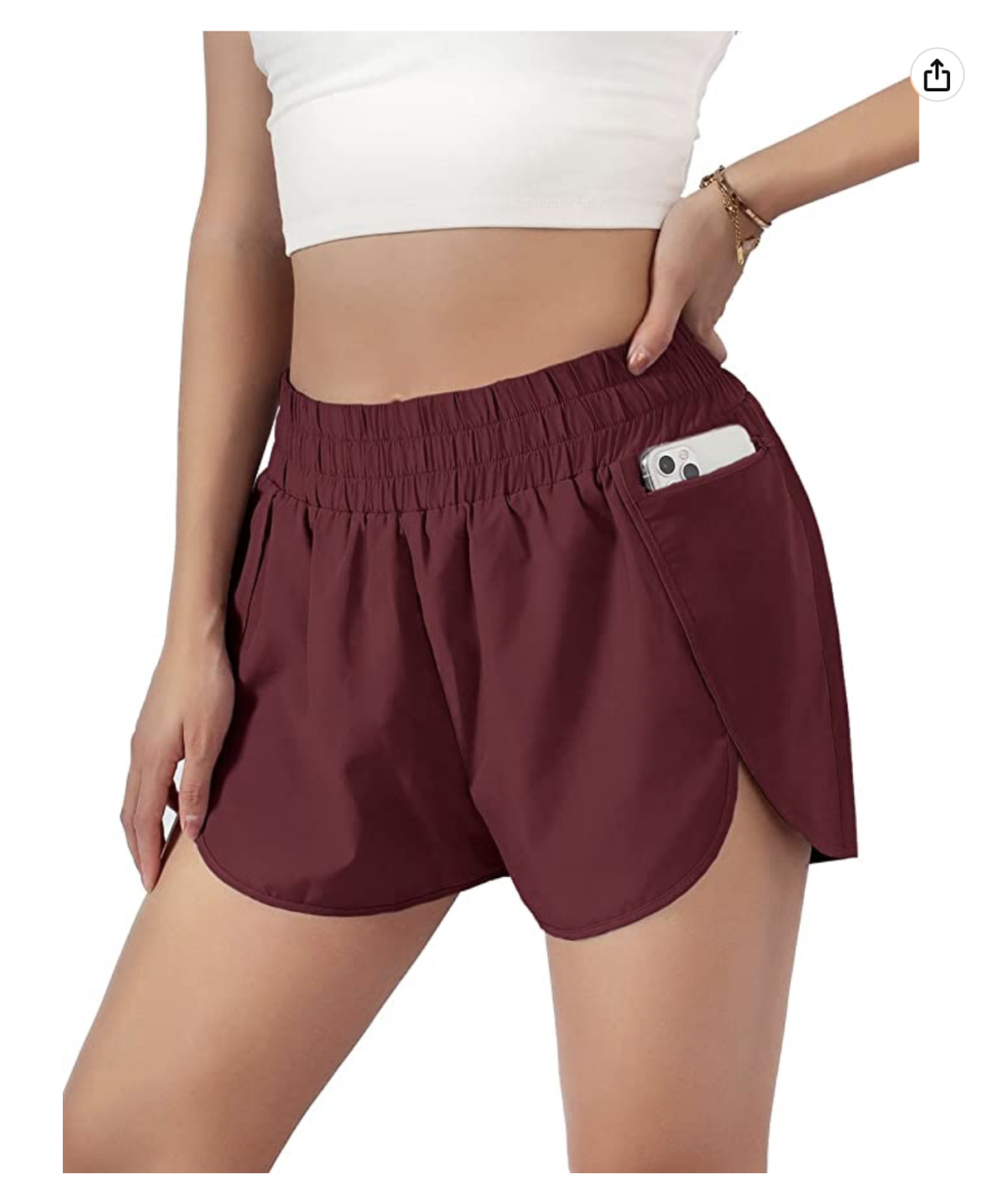 These running shorts were one of the top sellers of Amazon Prime Day from last year. Everyone loves them!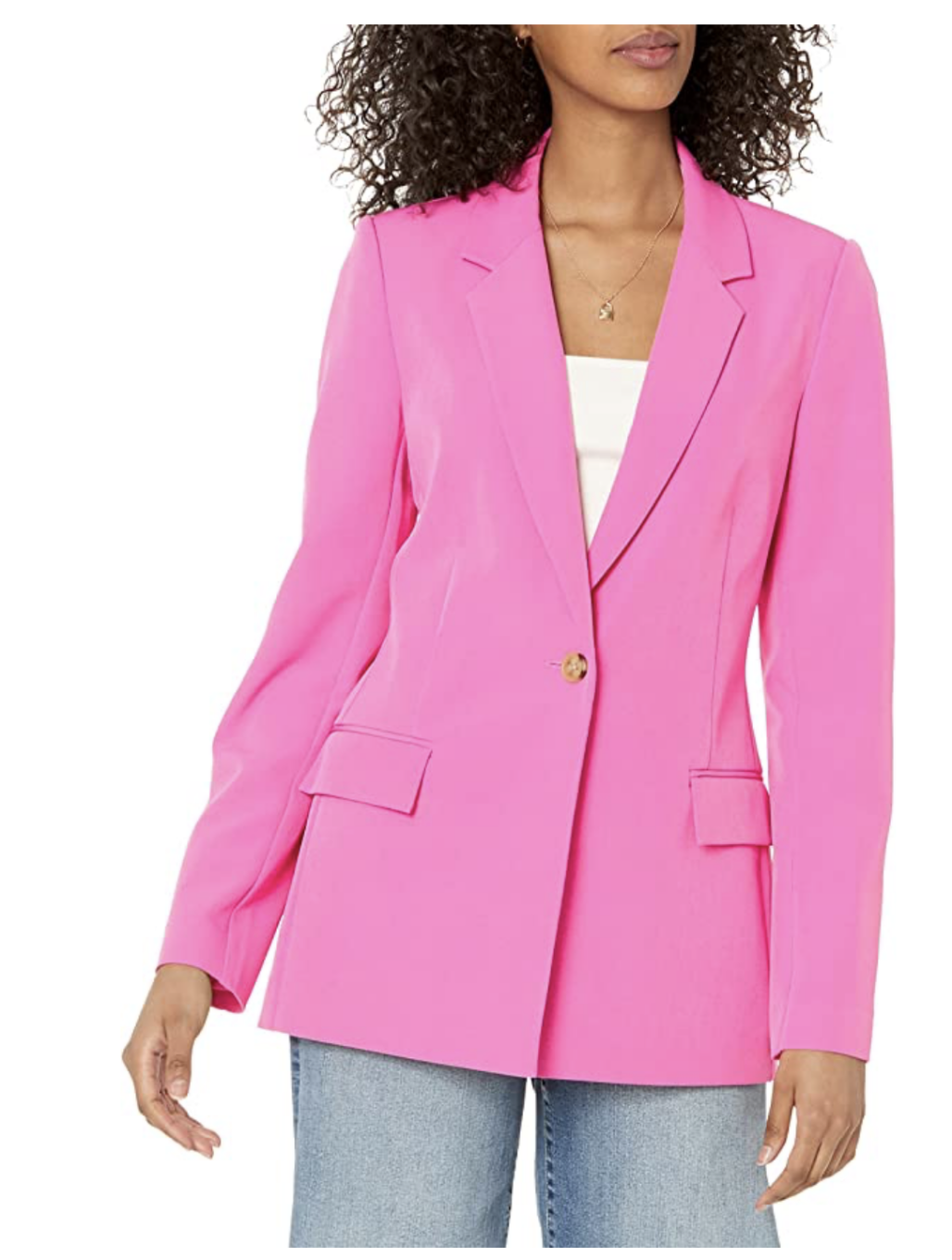 Whenever I wear my pink blazer, people are in LOVE with it. Match me, okay? I also want the green one.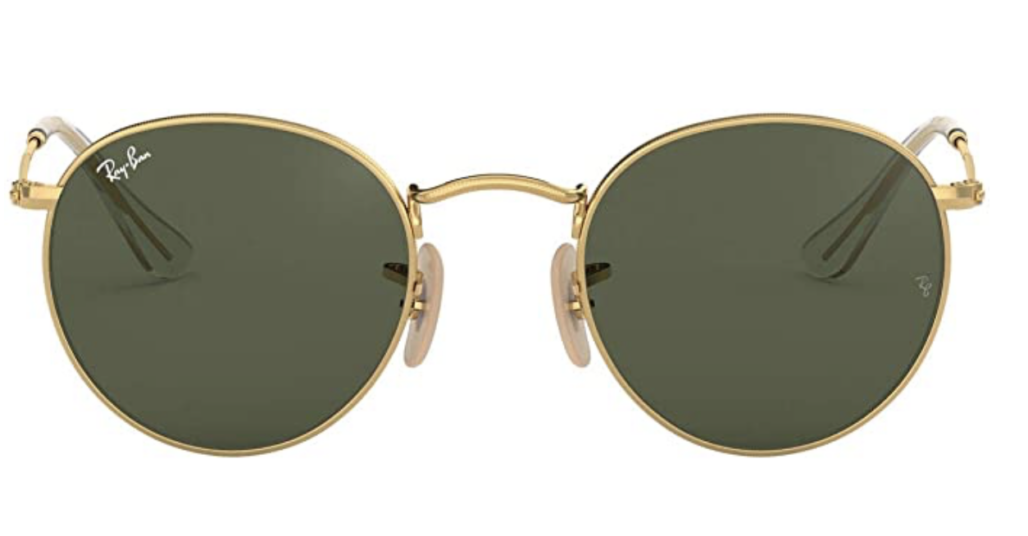 If you watch me on my Instagram stories, you know that I LOVE these sunglasses. I wear them literally every single day. They are cute and lightweight! And such a great deal right now. Follow me on IG here for daily life + deals!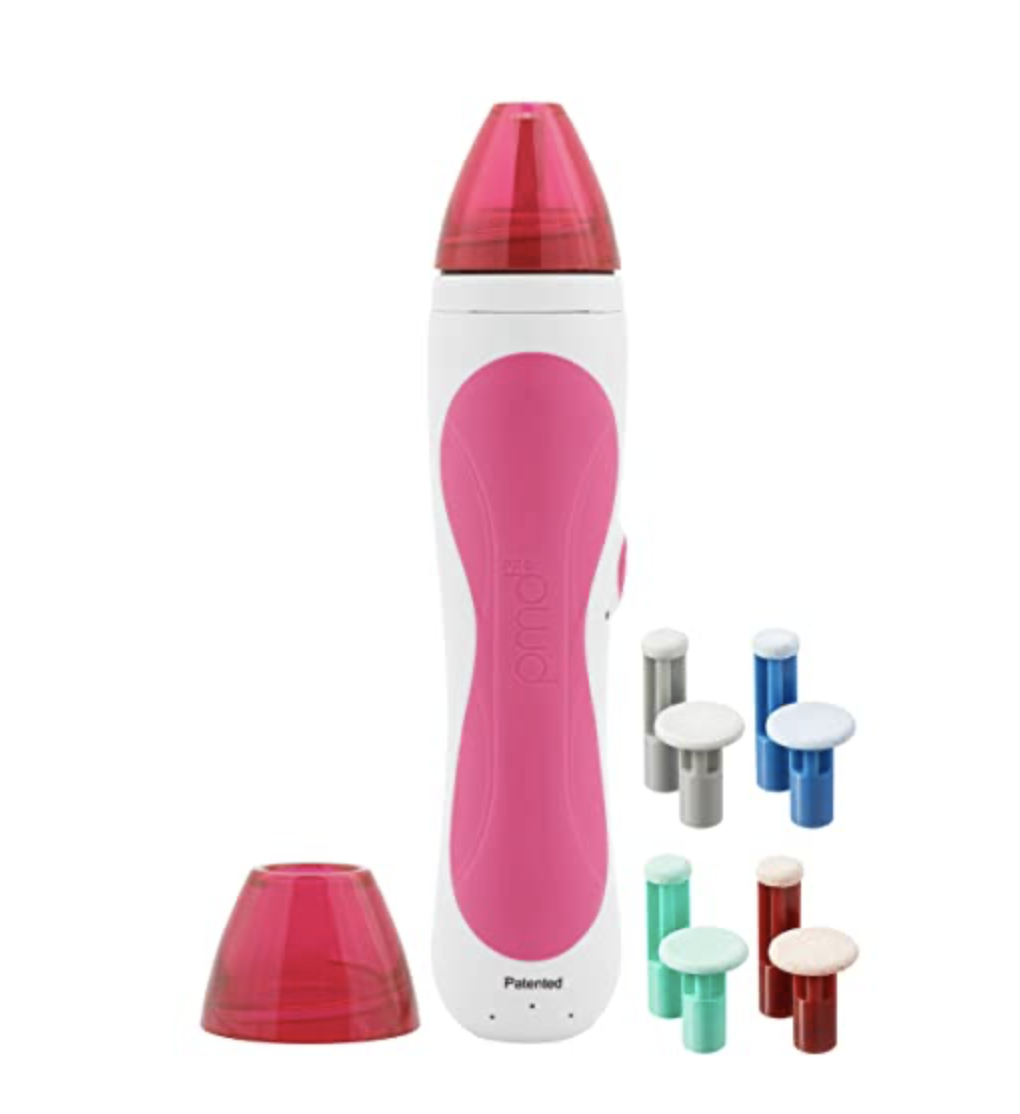 This is an excellent deal on the PMD pro. It is the BEST for your skin and helps it to be silky smooth by removing the build up and dead skin so your products that you pay good money actually get to your good skin!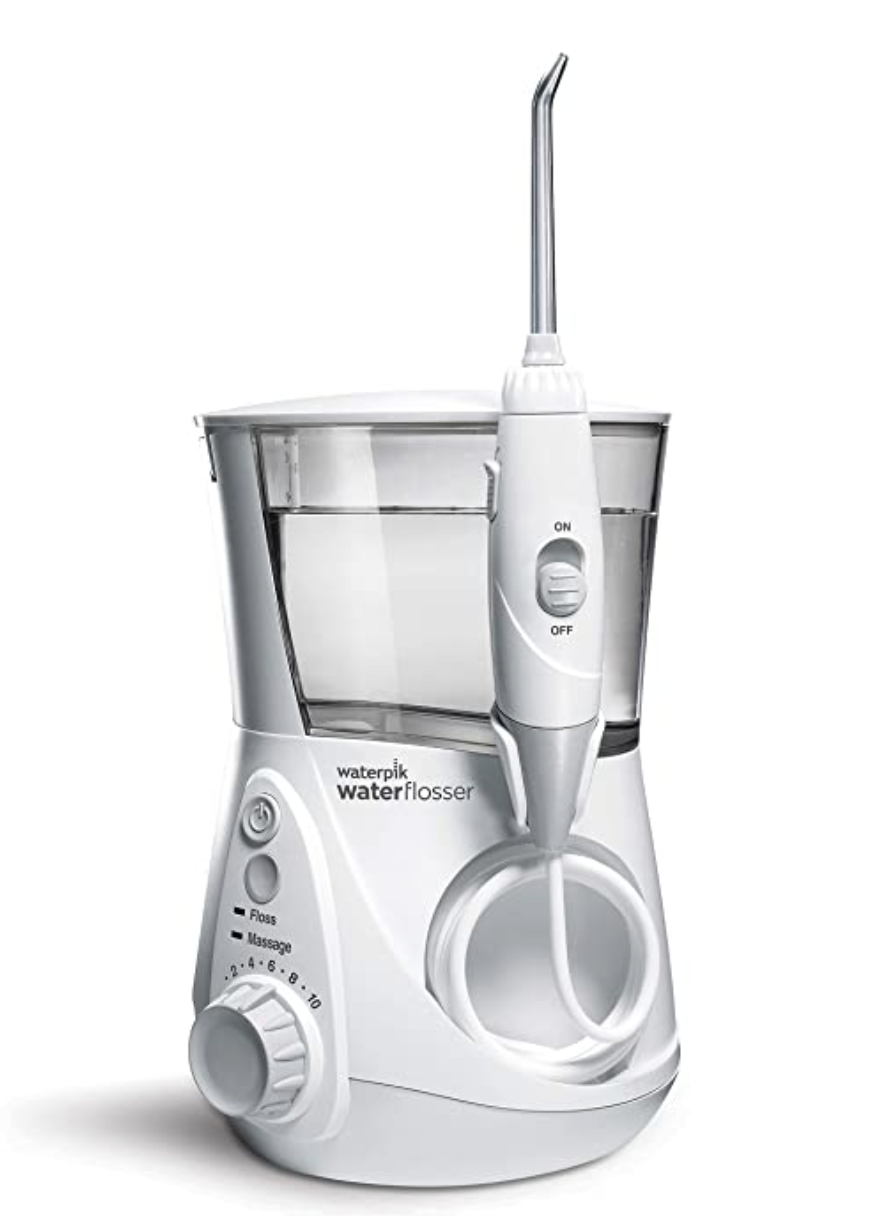 I literally think I'm buying these for all of my Christmas list this year. I AM OBSESSED with my Water Flosser!!! It's the best way to get all the gunk out of your teeth. I have even used it after regular flossing and have gotten SO much out of my teeth STILL. Your teeth will never be cleaner.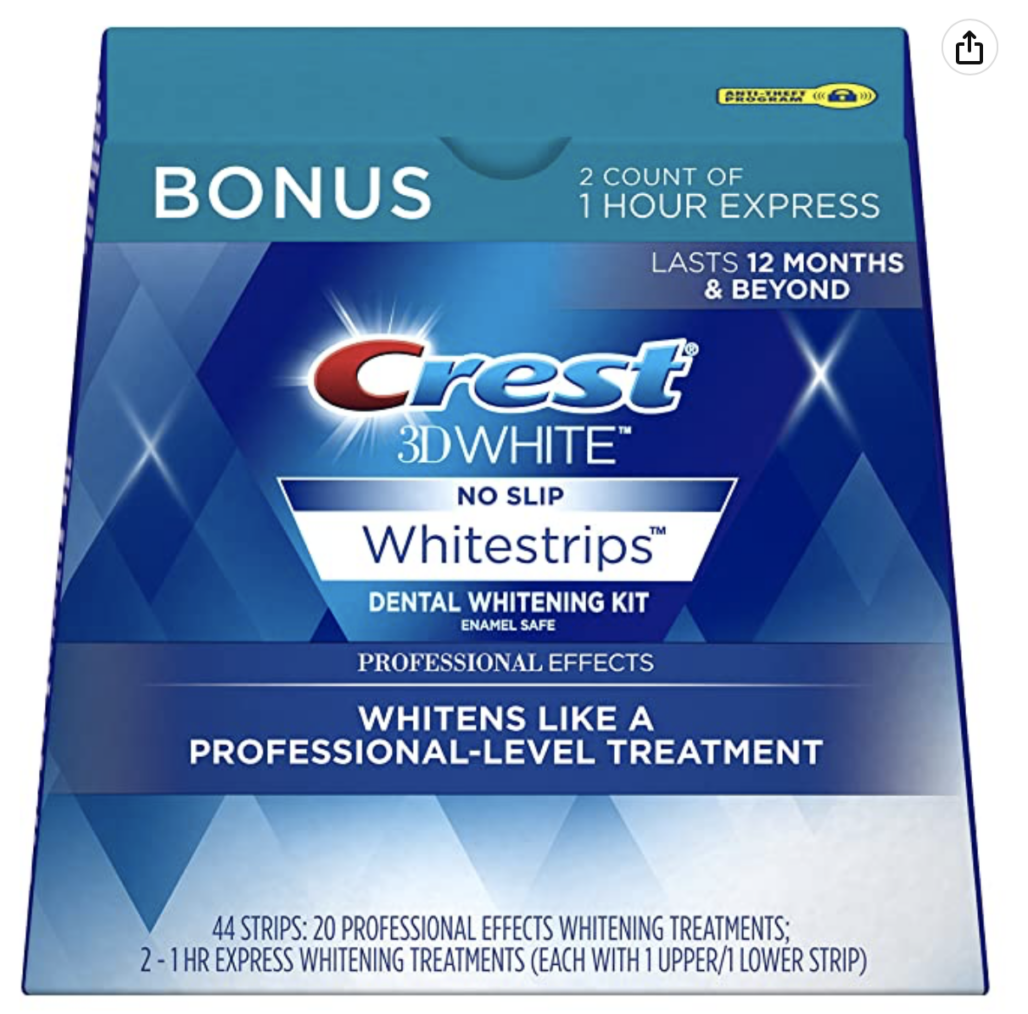 These Crest 3-D Whitestrips are a fan fave and on mega sale right now!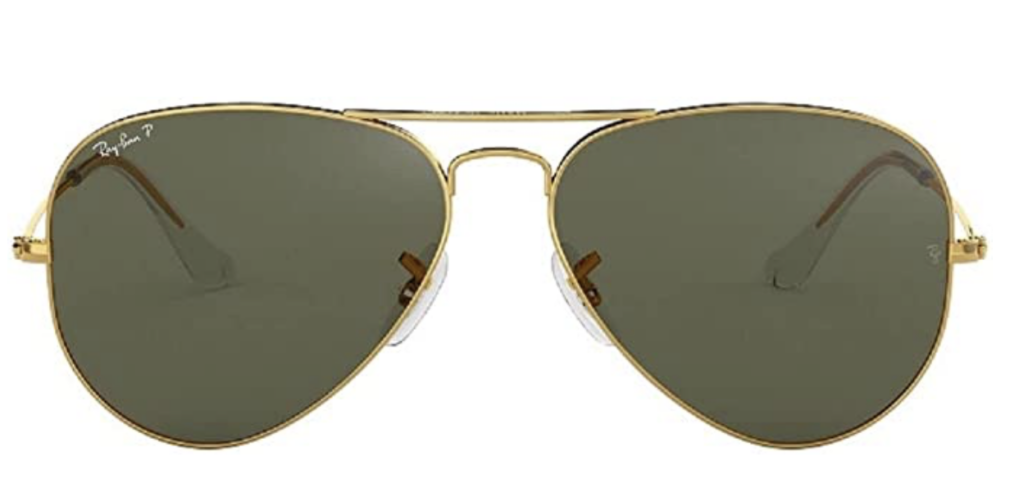 Another great classic pair of Ray Ban's!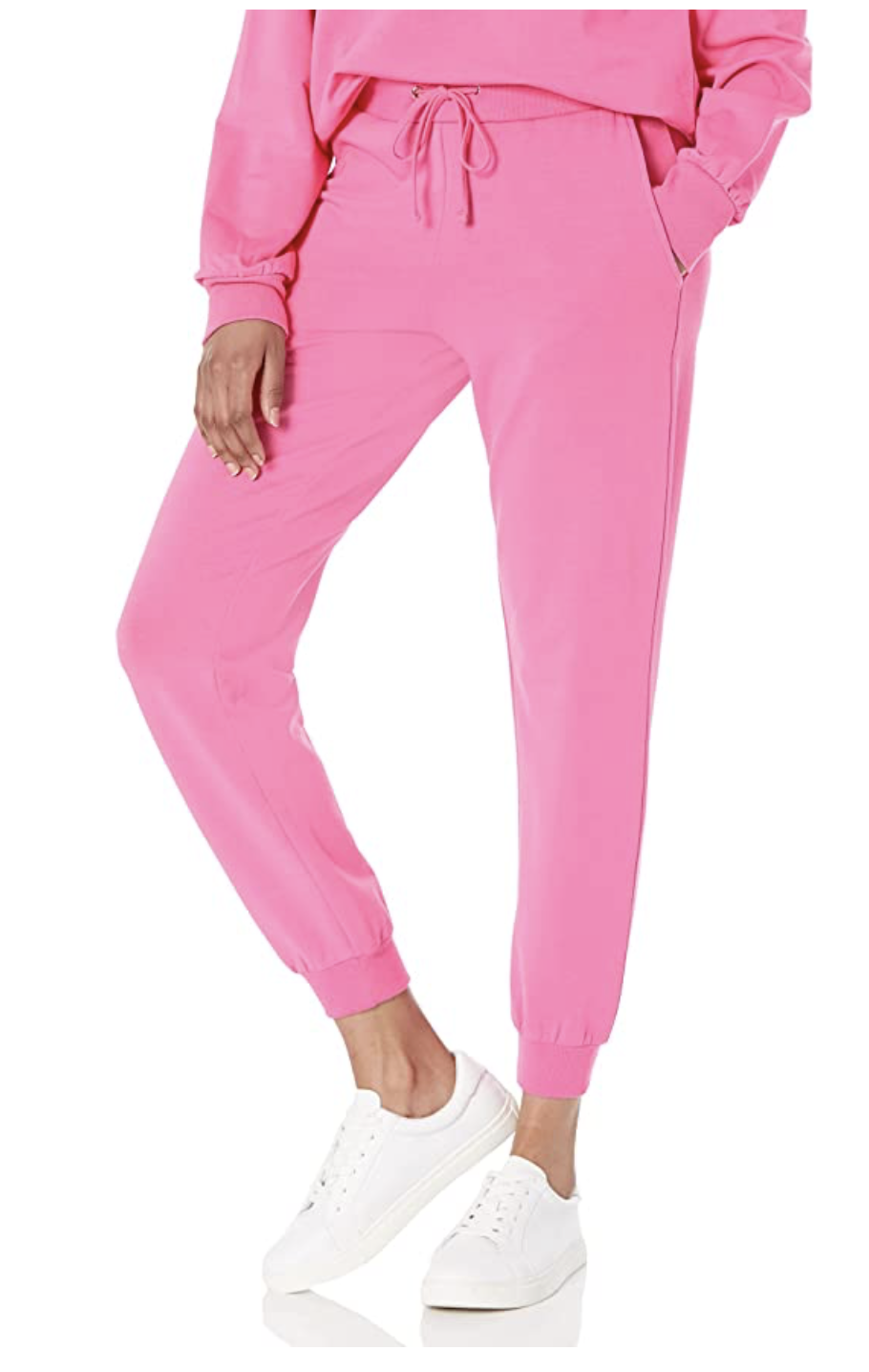 I have these joggers in black and LOVE them. I'm buying them in pink, too!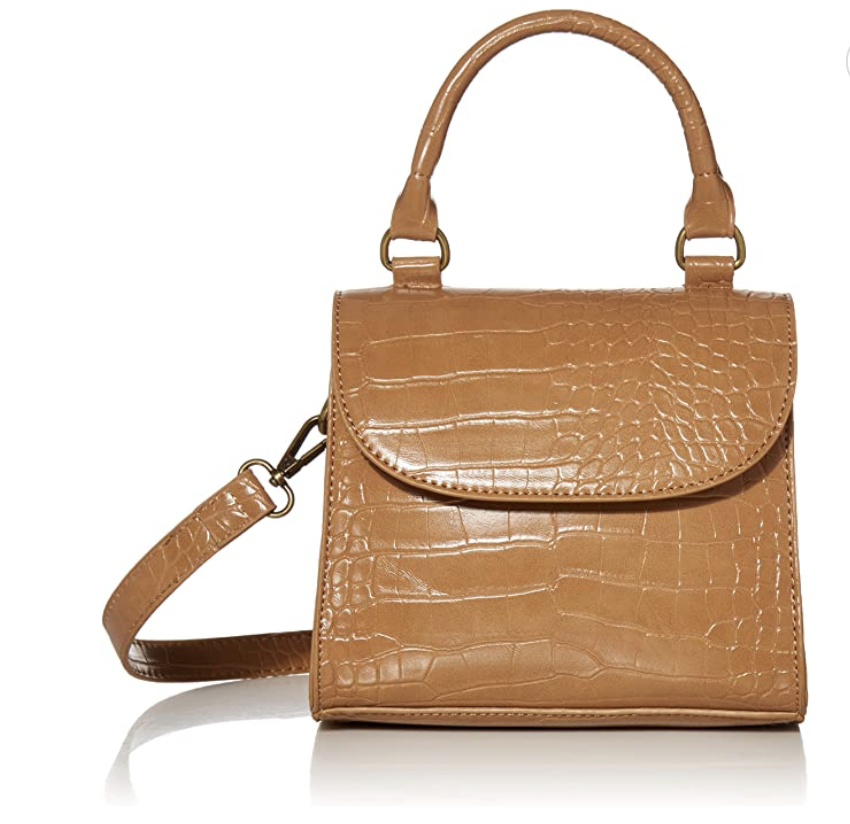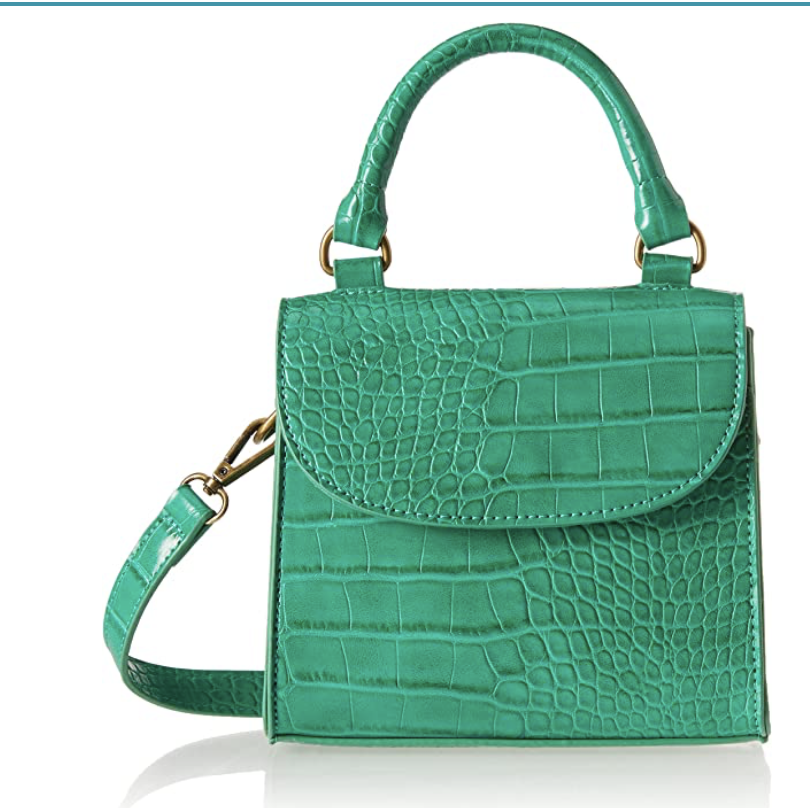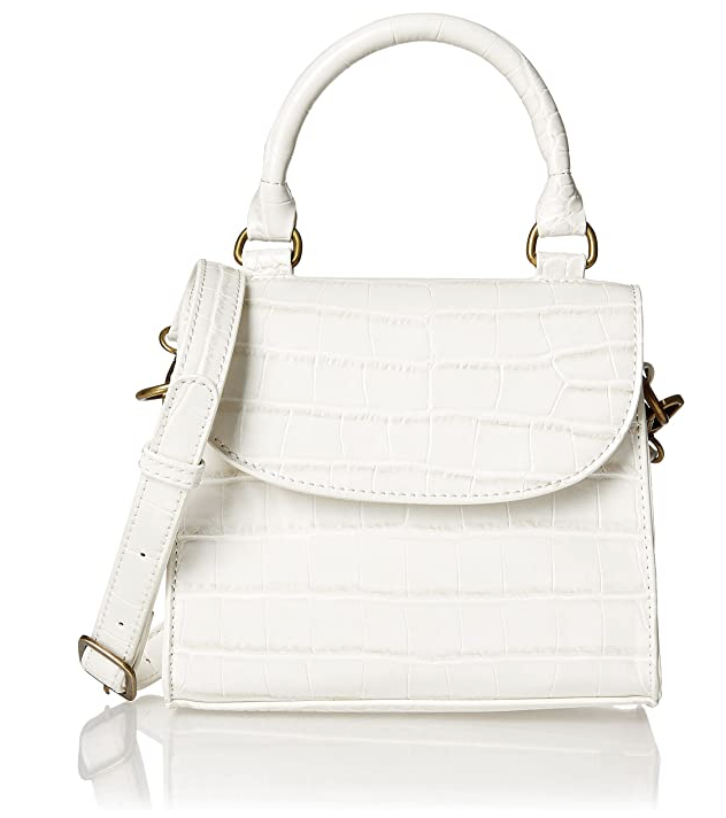 I have this purse in 2 colors and LOVE IT!!! You can see it styled in the last Amazon Haul here.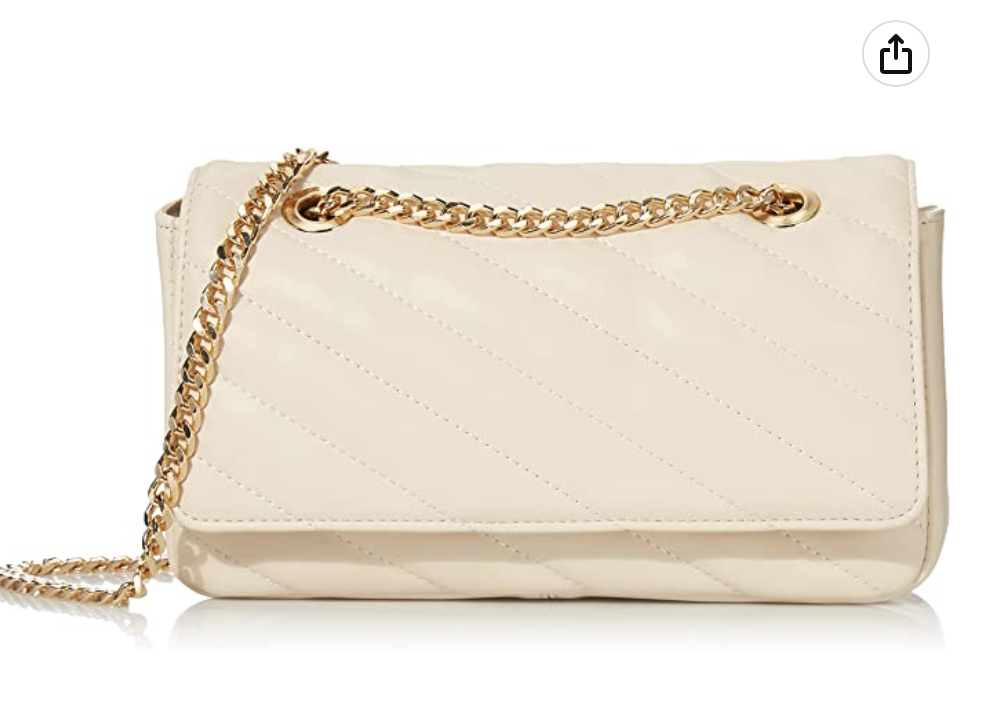 I have this purse and love it, too! The gold chain is so pretty and classic.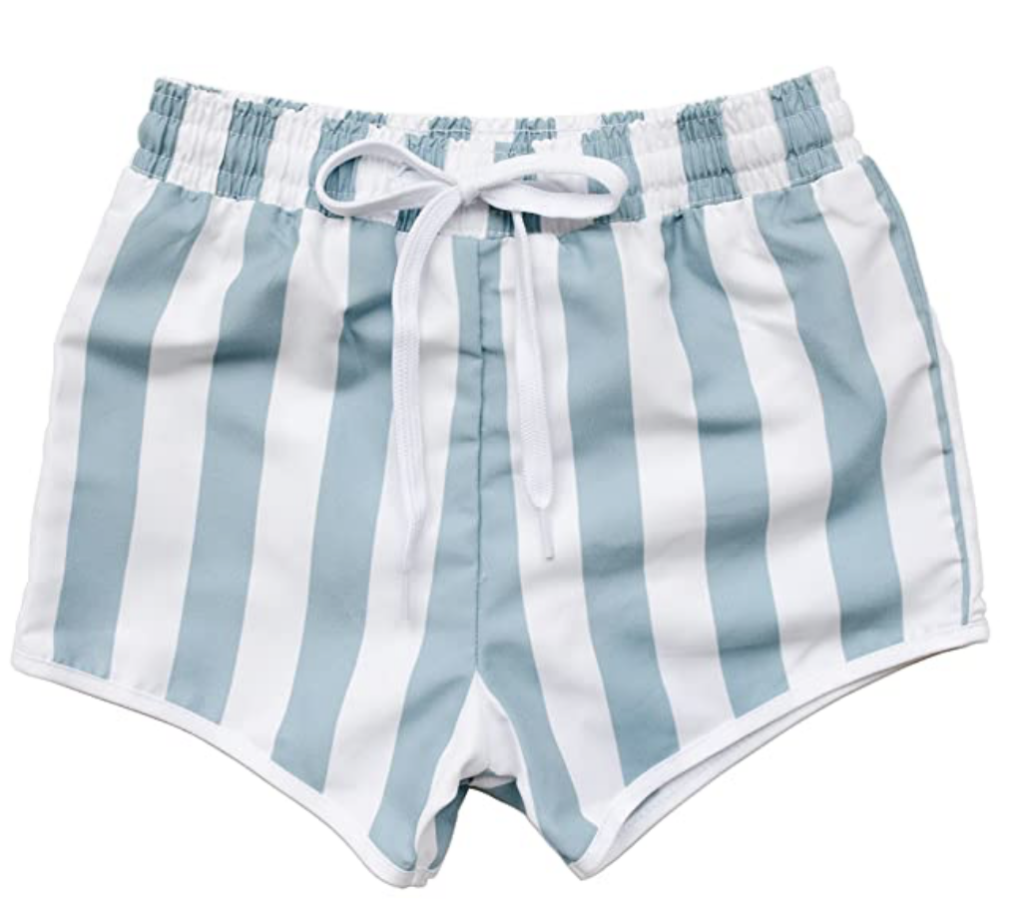 I am buying these for Harris in 2 colors! How cute are they?!!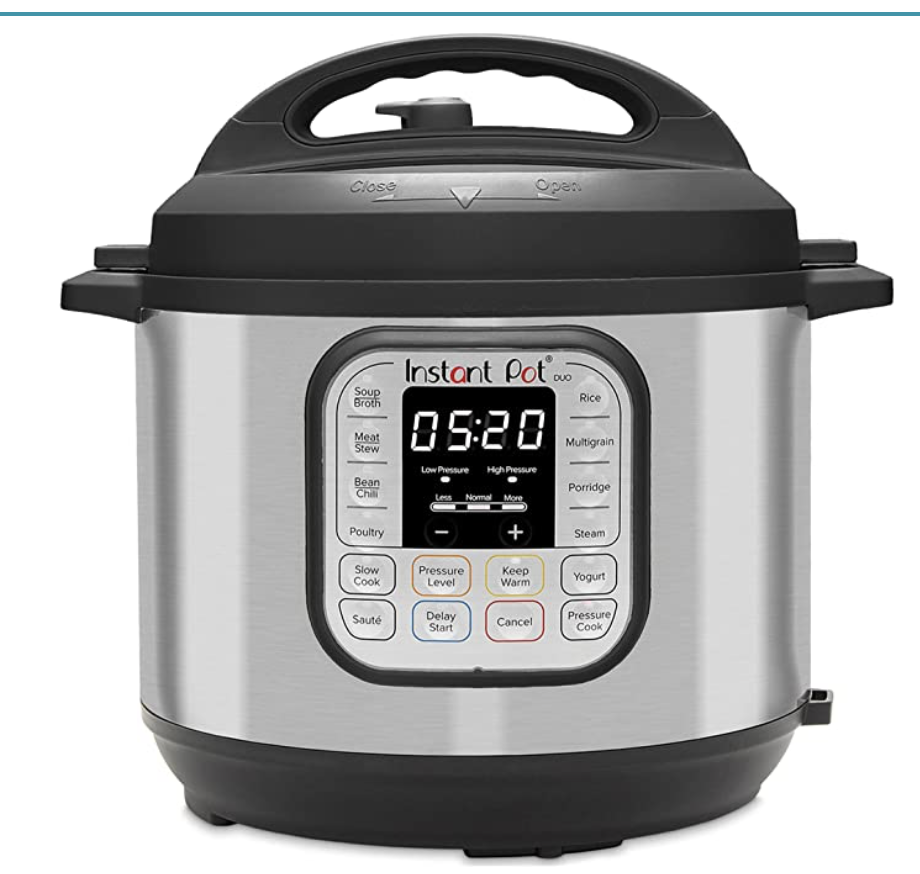 I bought my Instant Pot exactly 6 years ago and use it ALL THE TIME. I'm obsessed. I used it to cook chicken when I don't have time slow cook it all day (cooks from frozen in 45 minutes!) and I make the best soups and anything else I would make in a slow cooker, but WAY faster. This is perfect for me who doesn't plan my dinners until the evening sometimes!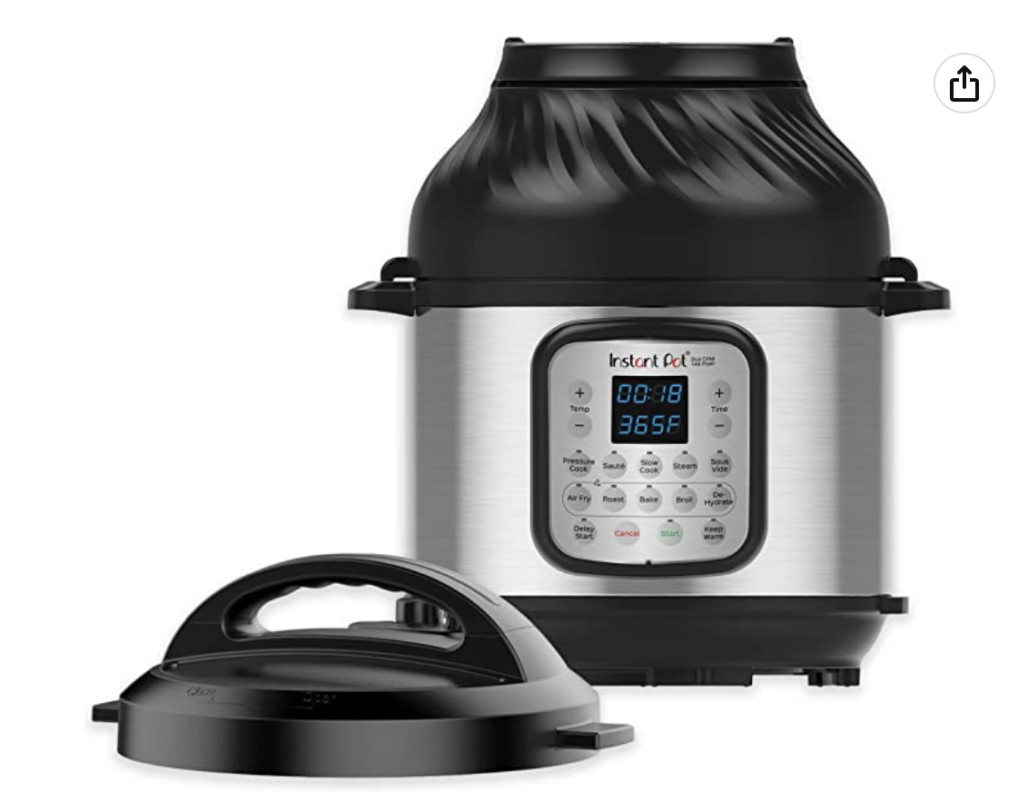 This instant pot and air fryer combo is great if you want both! It has excellent reviews and it is a great buy and deal for both.
Shop all of my Amazon Prime Day favorites HERE and all of the Amazon Prime Day HERE!
shop amazon prime day 2020 HERE
shop some of my favorite amazon summer dresses HERE
see what I wore in cancun from amazon HERE