Thank you Walmart for sponsoring this blog post!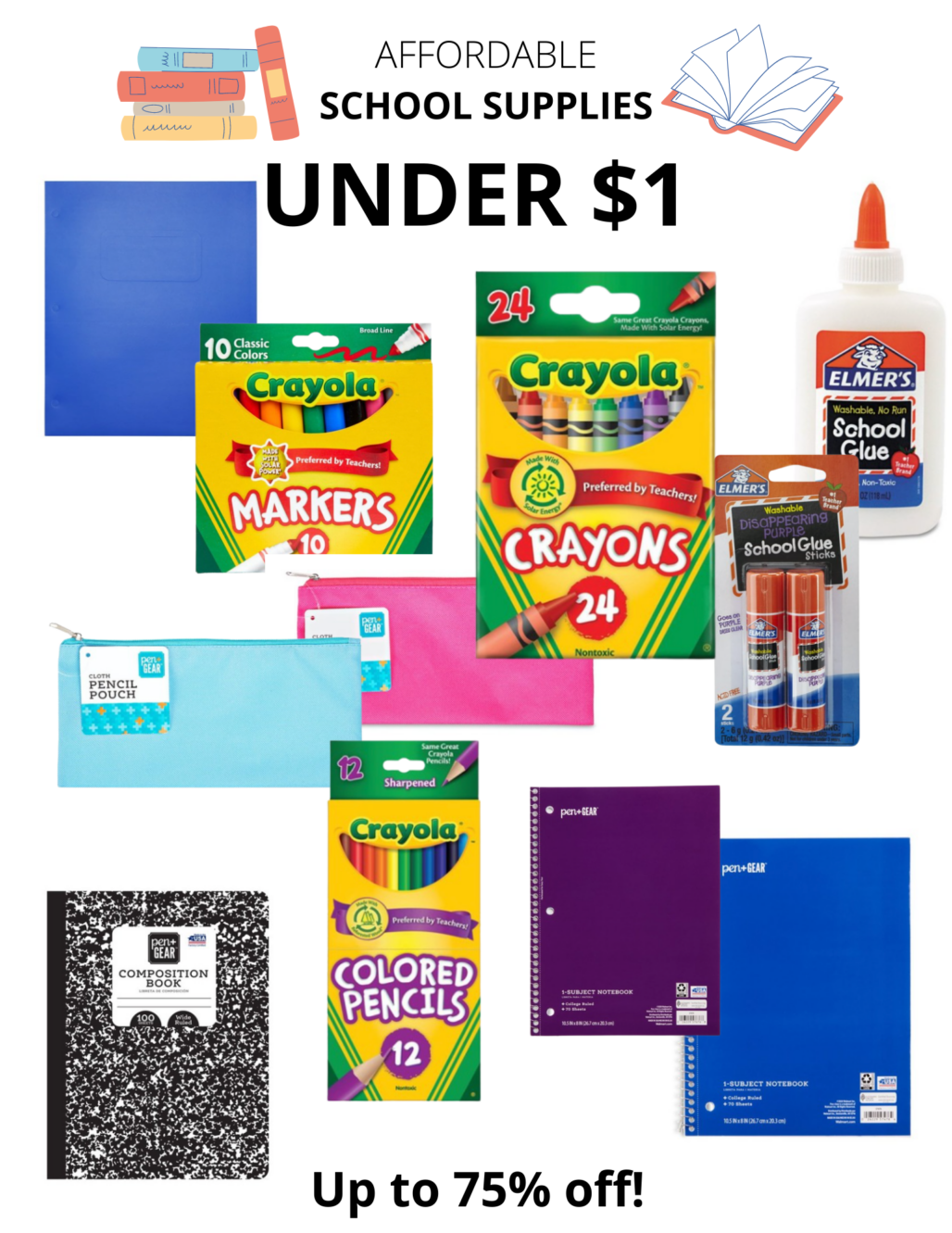 Summer is nearly over (how?!) and that means we are getting ready for back-to-school and all school supplies!
For years, my go-to place for back-to-school school supplies has been Walmart and this year is no exception. Right now, Walmart has savings up to 75% off on all your kid's essential back-to-school supplies, including items under $1 – amazing!! In case you need to shop for your kids too, you can see all items for under $1 HERE. Thankfully, Walmart makes shopping for school supplies inexpensive and with over 100+ school supply options, they make it easy too!
My kids were SO excited to view their new supplies. I've gathered up the best options for your own kid's school supplies list. In fact, the best part is that you can shop these Walmart back-to-school items at your local store or online (HERE), that way, you can make it an experience to do along with your kiddos!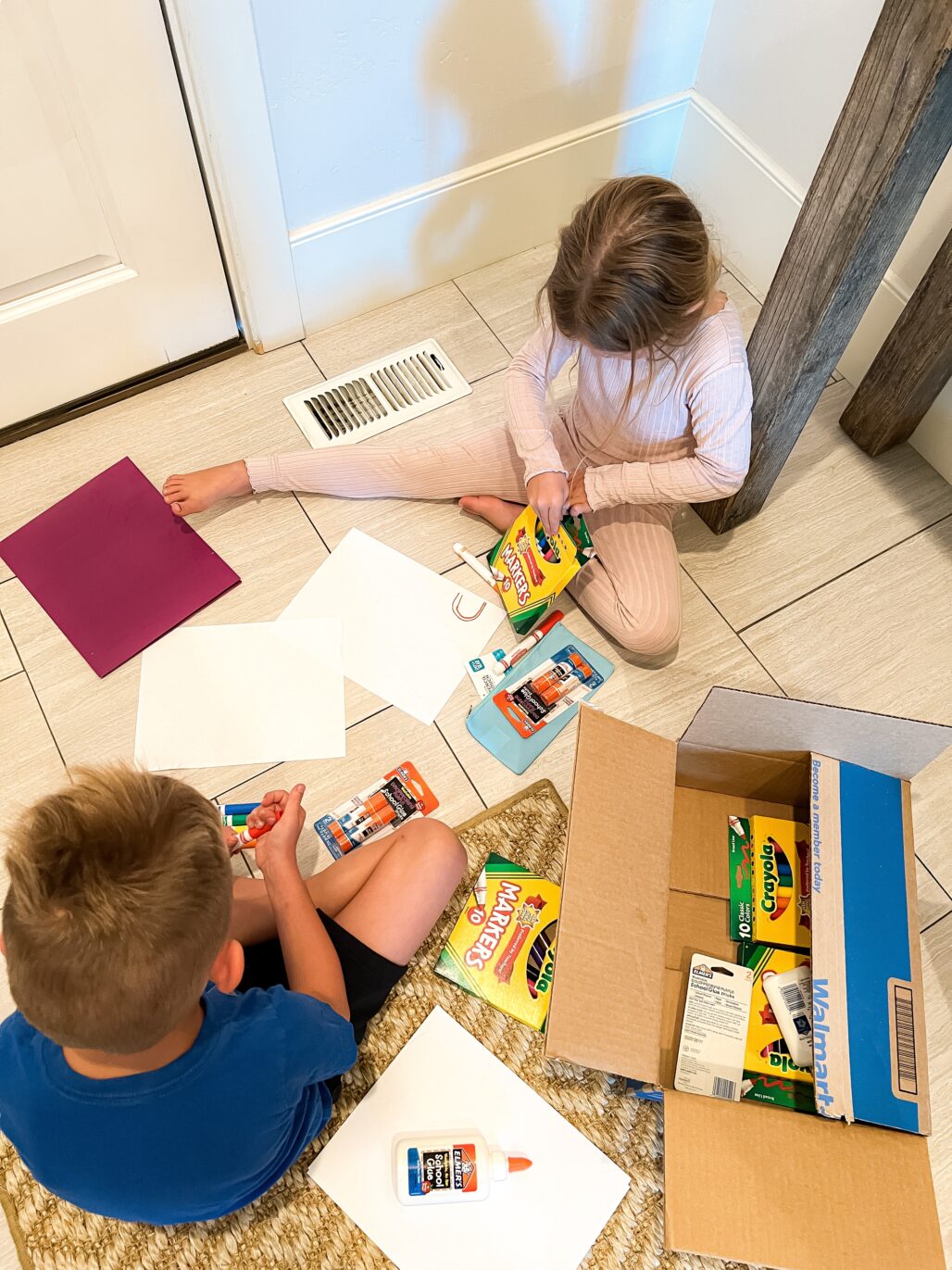 Of course, Goldie and Harris were SO EXCITED when this box came that you would have thought it was Christmas day when this box arrived with all the school supplies! They couldn't resist opening all the items to try them out. Let's get into what school supplies I found!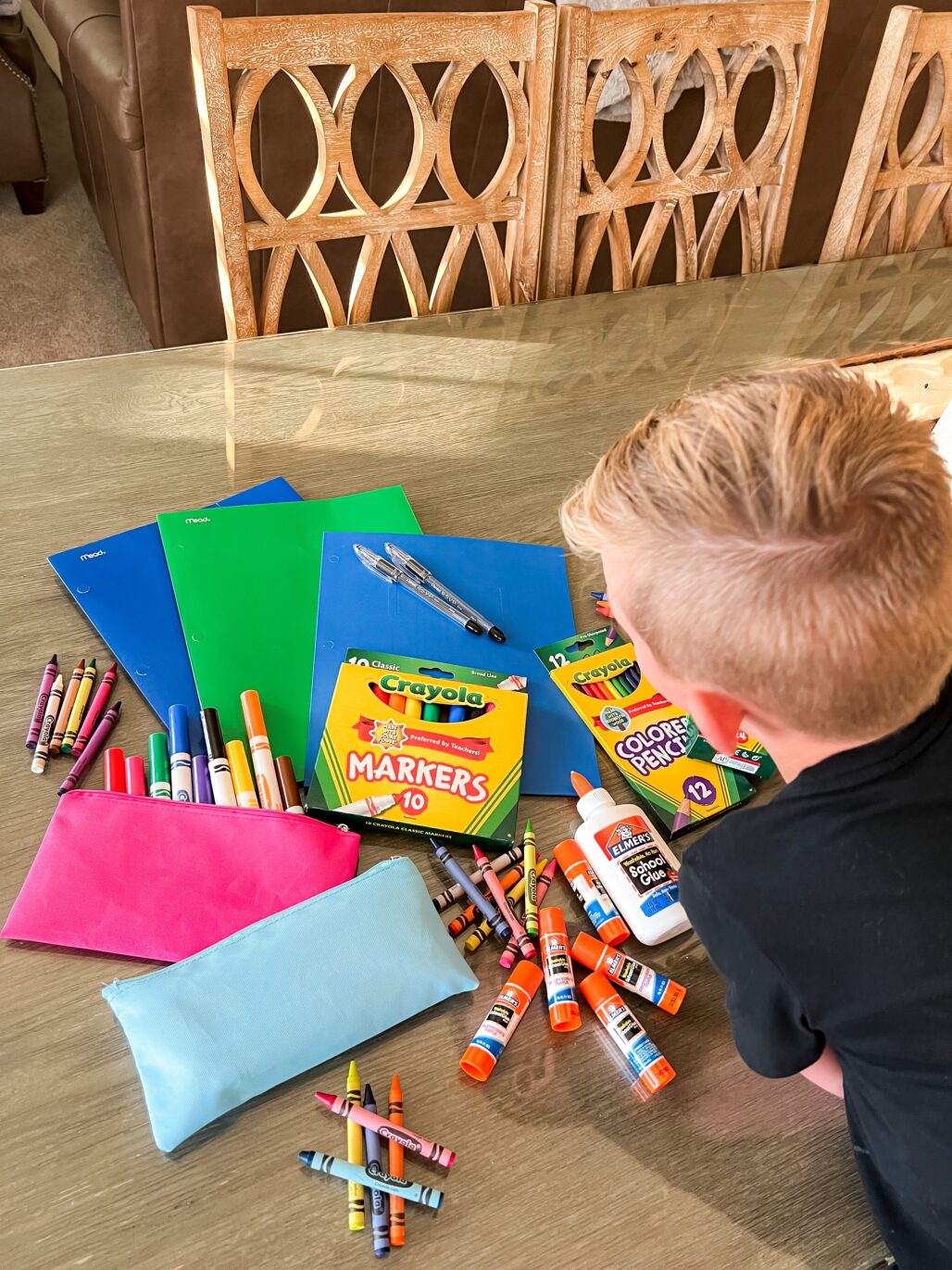 Without a doubt, I could not pass up getting the colorful box sets of all things Crayola, including a 24-pack of crayons, a 12-pack of coloring pencils, and a 10-pack of markers since my kids love to color. Hands down, these are a constant go-to in our house. Even better – pair them with these super spacious blue and pink pencil cases and it is a perfect match for storing all things coloring when the box goes missing (hello mom-life!). You could even easily throw the pouch into a back-pack for school. Plus, the 2-pack glue sticks are a perfect size to fit right along inside those pouches so everything is all in one place – life saver when trying to dig through a school bag after school!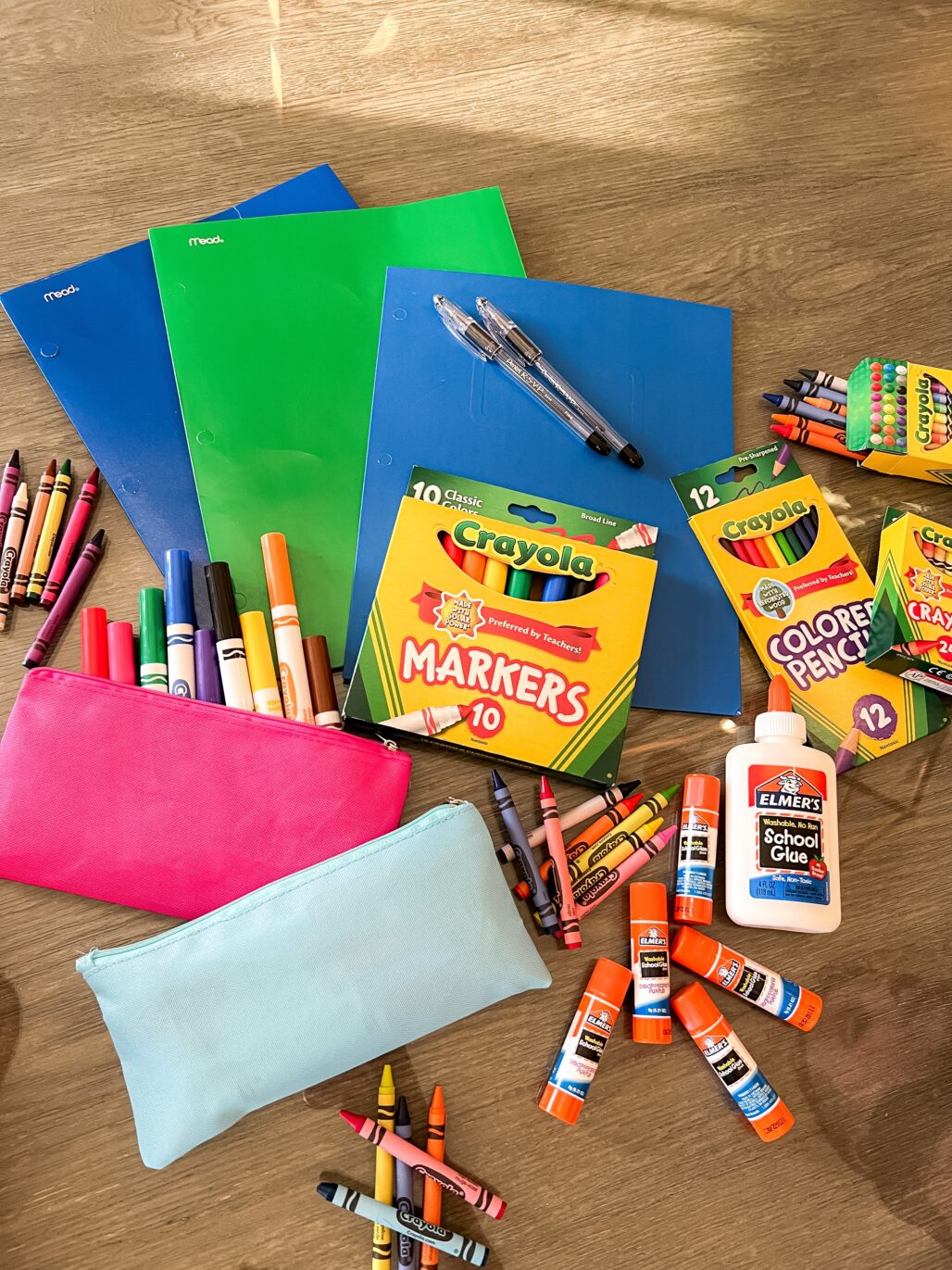 Snatching up these perfect green and blue colored paper folders were a win-win! They work so well when teachers need to send home important papers. It is such an easy way to store them nicely in the backpack without all the crinkles! I picked up one for each of the kids.
Walmart also has some great paper options too with amazing quality spiraled notebooks and 100-page composition notebooks. These are a staple in our house when it comes to practicing writing or just spending time to draw a fun doodle (which my kids are always all about).
When Goldie or Harris aren't in the mood for drawing with a color, I like the giving them the option to use a black ballpoint pen too. I found these ballpoint pens that make it easy for them to open and cap and comes in a 2-pack (which makes it easy when it comes time to sharing!).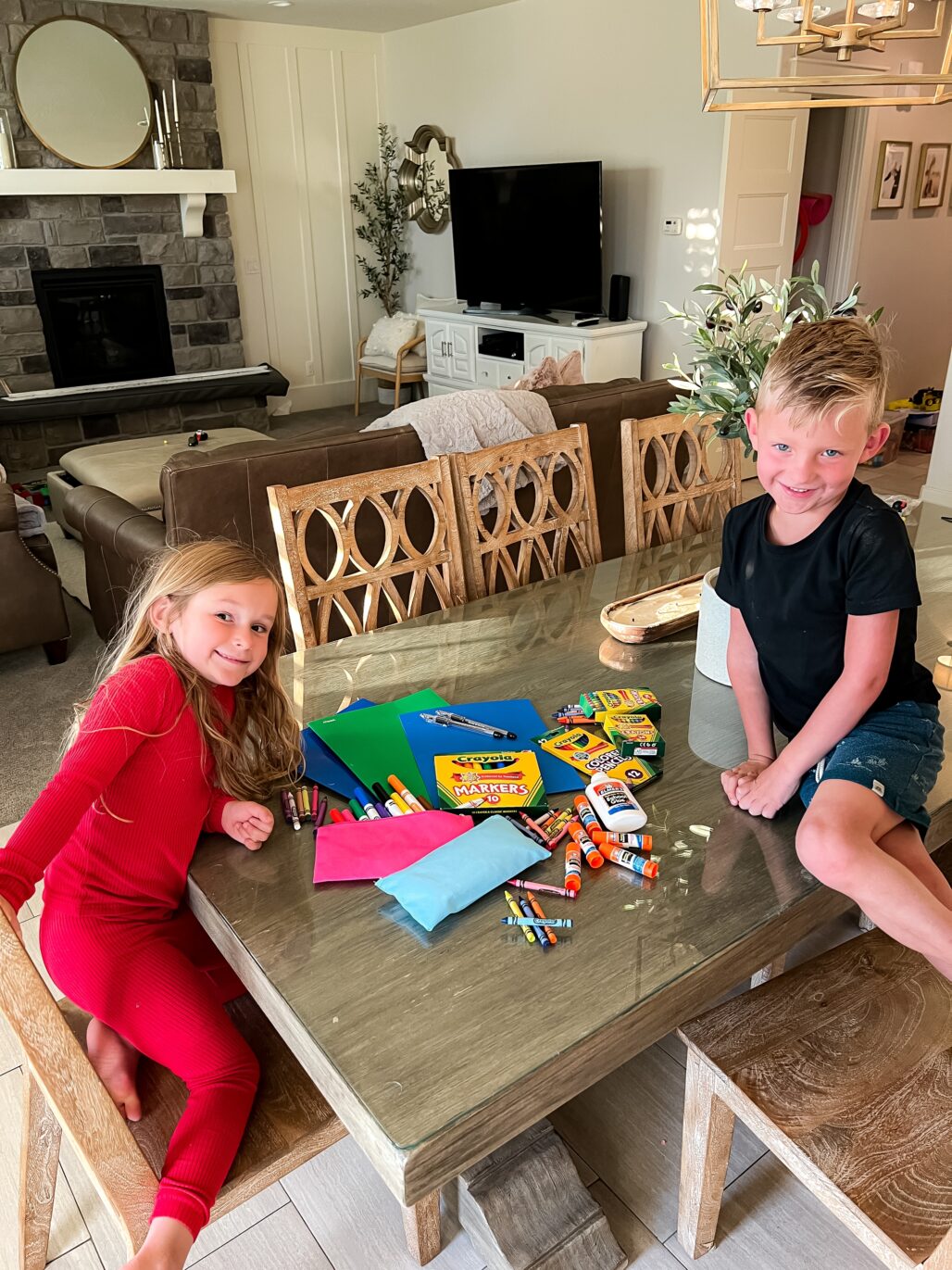 All in all and based off of their smiles, I would say this was a job-well done. Thank you Walmart for making our back-to-school school supplies shopping affordable and fun! With over 100 school supplies under $1, be sure to shop at your local Walmart this year with your kids or at Walmart.com HERE!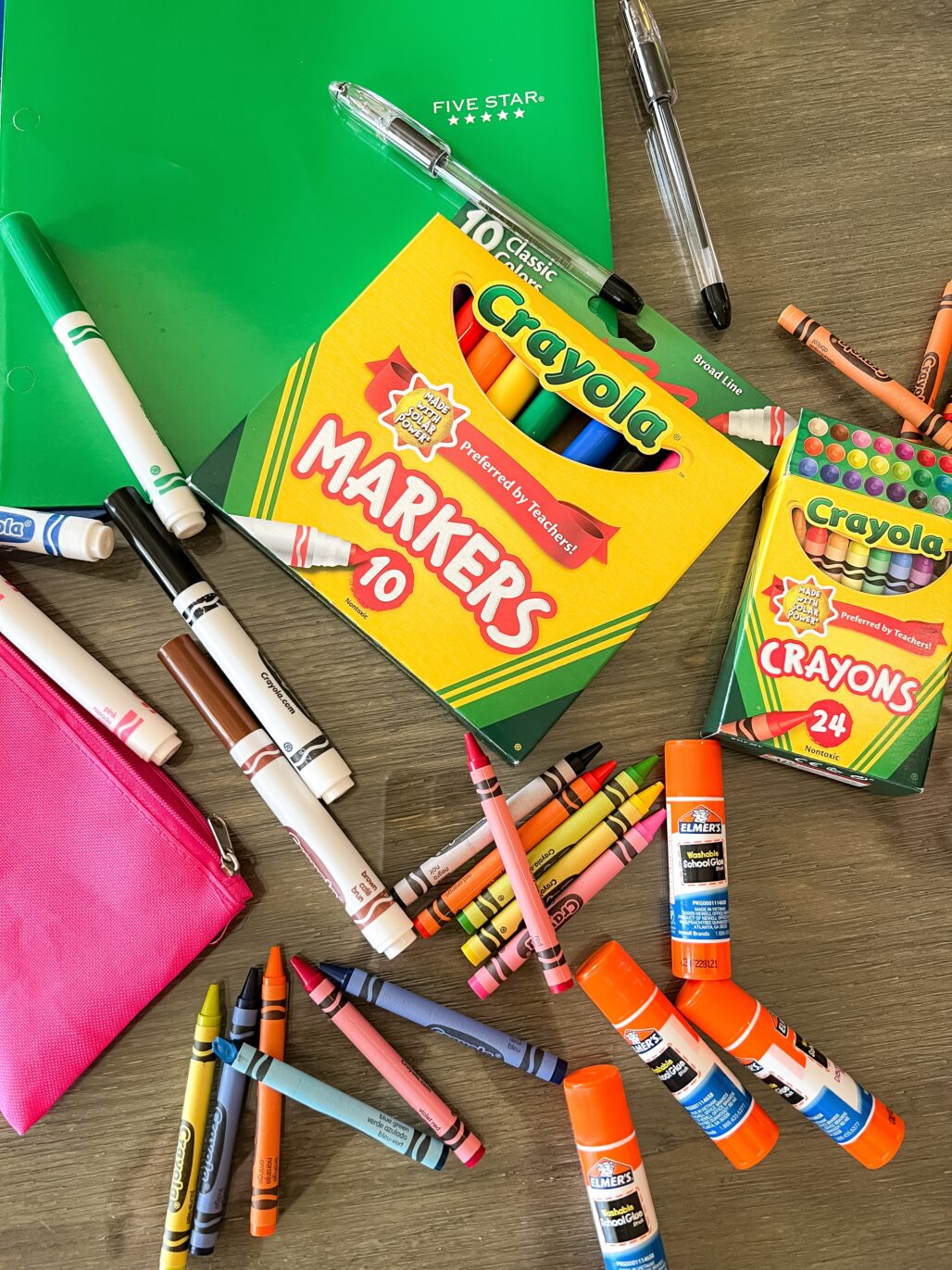 Feel free to shop the post or find all the products listed below!
shop other Affordable walmart items like summer dresses HERE
see last year's Walmart back-to-school picks HERE!
check out walmart+ and free delivery HERE