Thank you Walmart for sponsoring this blog post!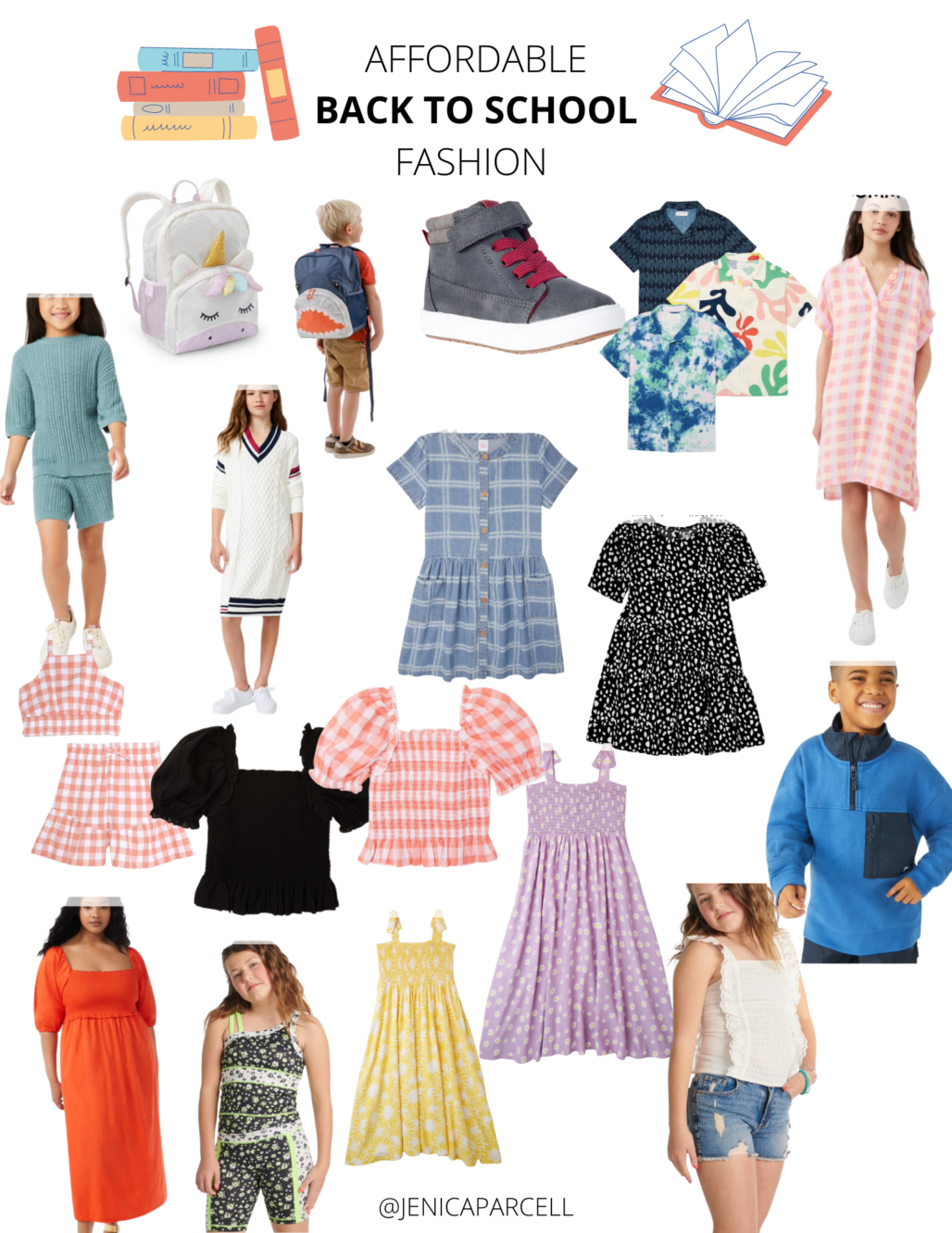 What a fun summer it has been for us and the kids! Next week is officially August and even though we still have a few more summer activities planned out here at the Parcell house, we are also thinking ahead to back to school fashion as we gear up for getting the kids ready for this coming school year. Every year, my go-to place for back to school fashion shopping is Walmart! They have amazing style options, quality clothing, perfect mix and match selections, and they make it easy by saving us time so we can continue to enjoy the last few hours of the summer months. Check out all the back to school fashion for your kids HERE!
Walmart provides such value with these fashion pieces for the kids, which is so incredibly important to me! It really helps them dress for success. You know how much I love finding affordable pieces and items for you, and Walmart makes it so convenient for either online shopping at Walmart.com (HERE) or enjoying a trip with the kids to pick out these items in store. Come check out some of the pieces I found for Harris and Goldie along with some other items that can only be found at Walmart!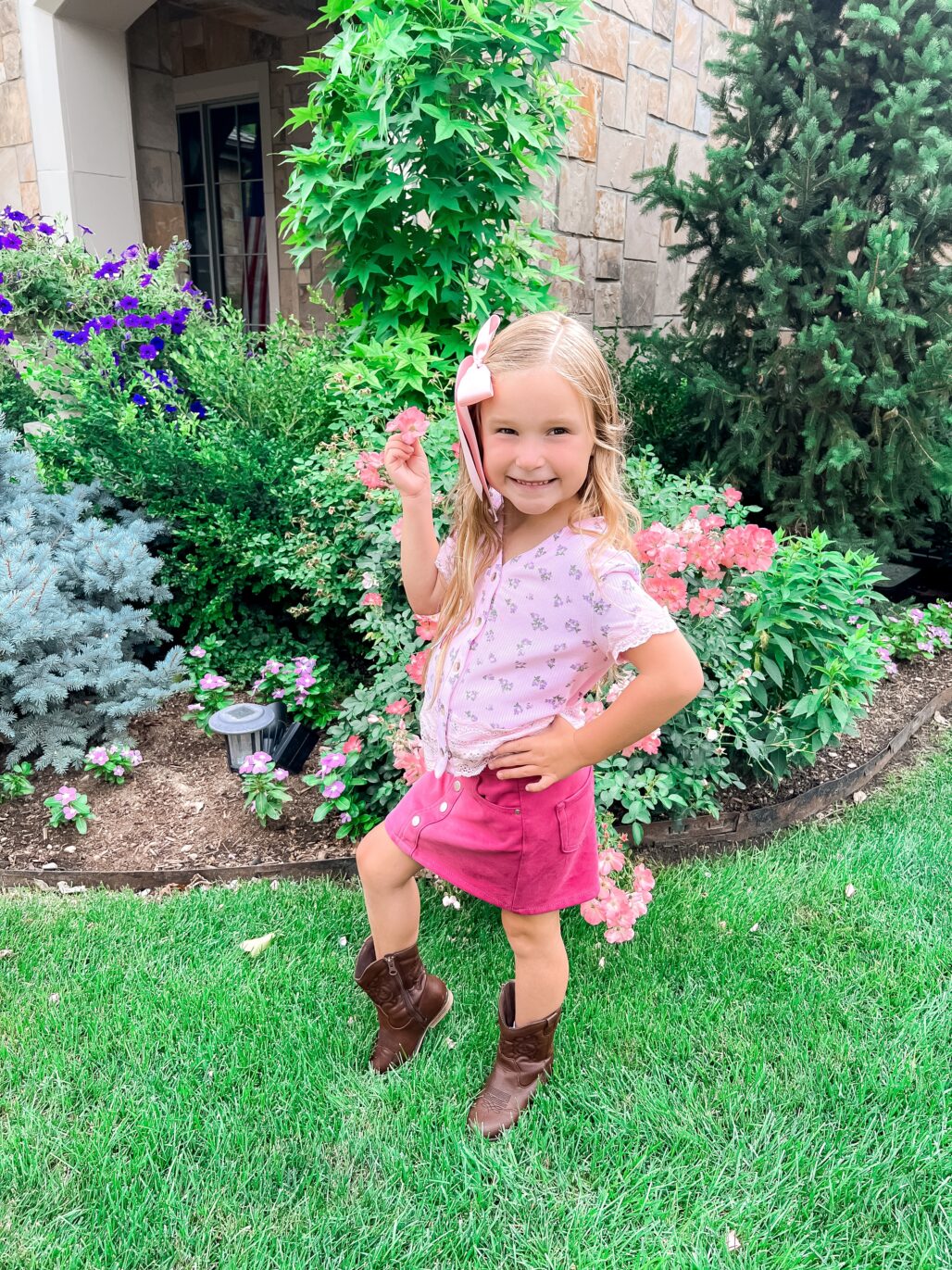 How CUTE is Goldie posing for this picture here? I can't even. I love this shirt that she's wearing that goes with skirts or shorts and jeans! Walmart has so many fun brands to choose from for back to school fashion – for kids just starting school, all the way to tweens. On top of amazing mix and match items, they also have accessories, shoes, backpacks, and more! They even have some special collections by Justice and this one by Wonder Nation, exclusively found at Walmart.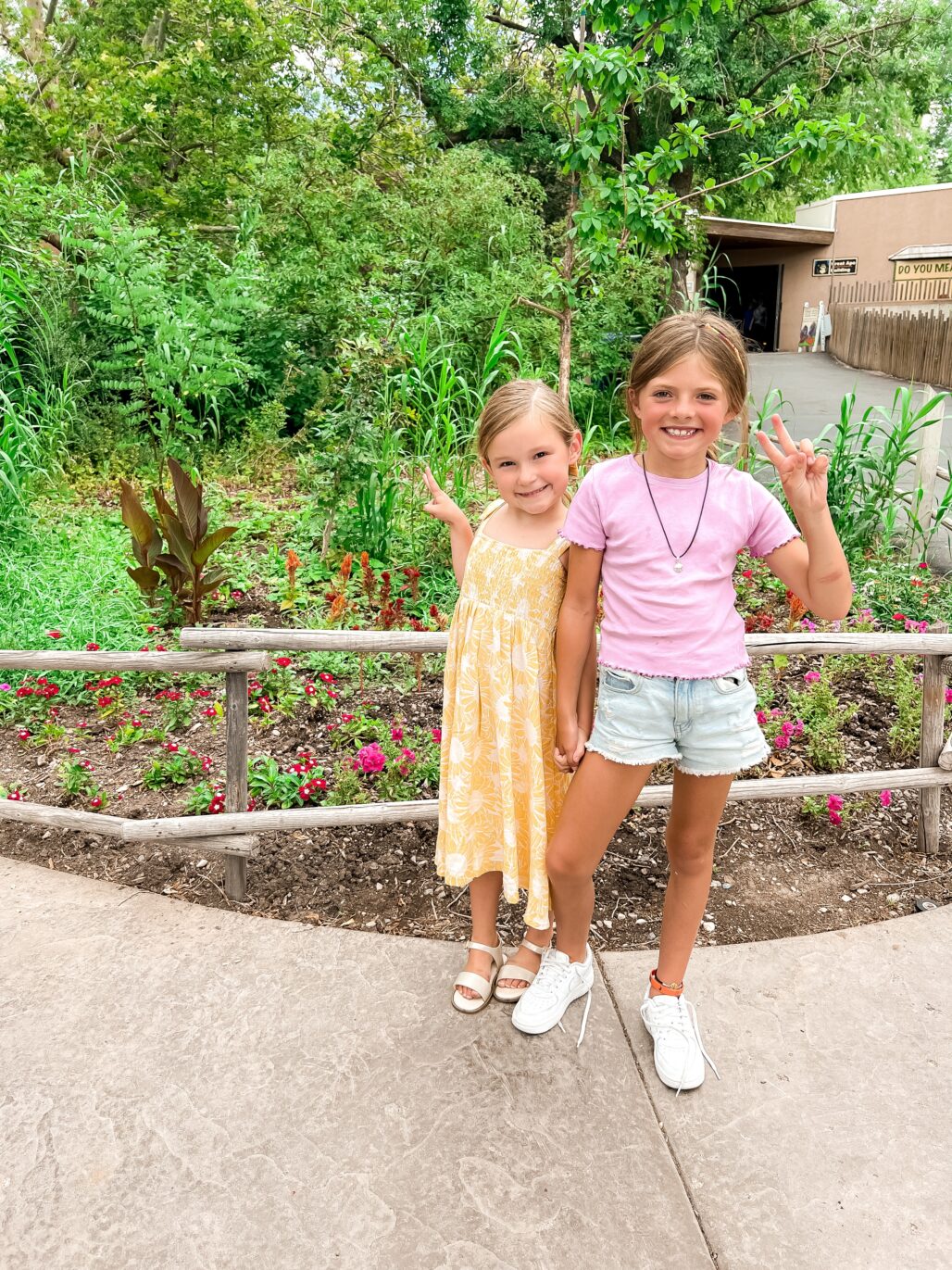 Goldie is wearing this adorable yellow smock dress by Wonder Nation at a recent outing last week! Make sure to add some accessories to complete the looks, like this charming unicorn backpack that I picked for Goldie and this perfect shark backpack for Harris!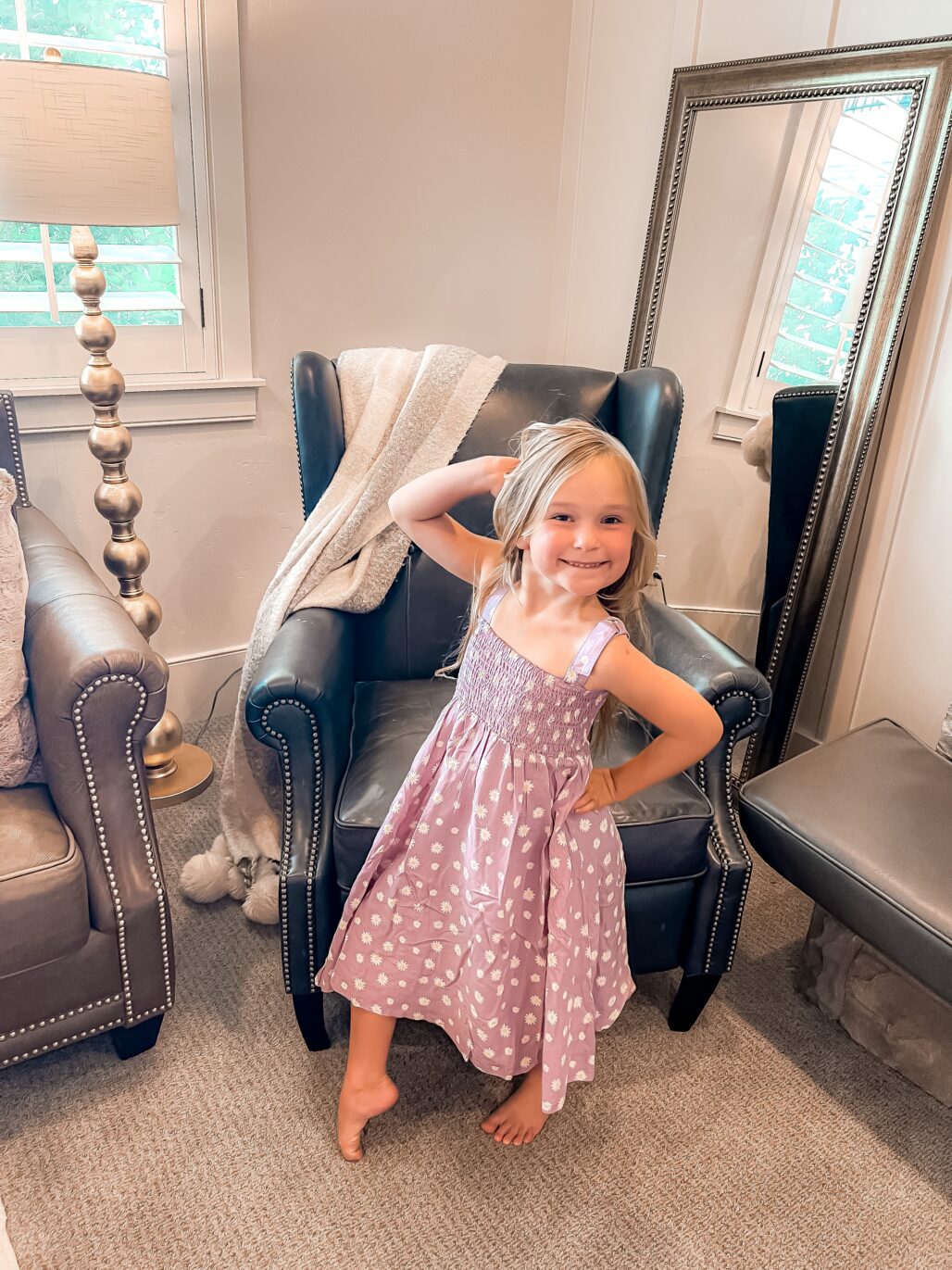 This smocked dress comes in so many color options and prints! Here is Goldie wearing it in purple. She loved it so much that I got both styles. Walmart also has other styles for girls, including this black and white asymmetrical dress, as well as this blue and white windowpane dress that would look adorable and be so easy to dress up or dress down with the right shoe!
While you're shopping the dresses, don't forget about these fabulous mix and match options for your girls! I am loving the puff sleeve styled tops, which I found in pink and white and also in black. Plus, there is the CUTEST pink and white checkered tank top and short outfit set!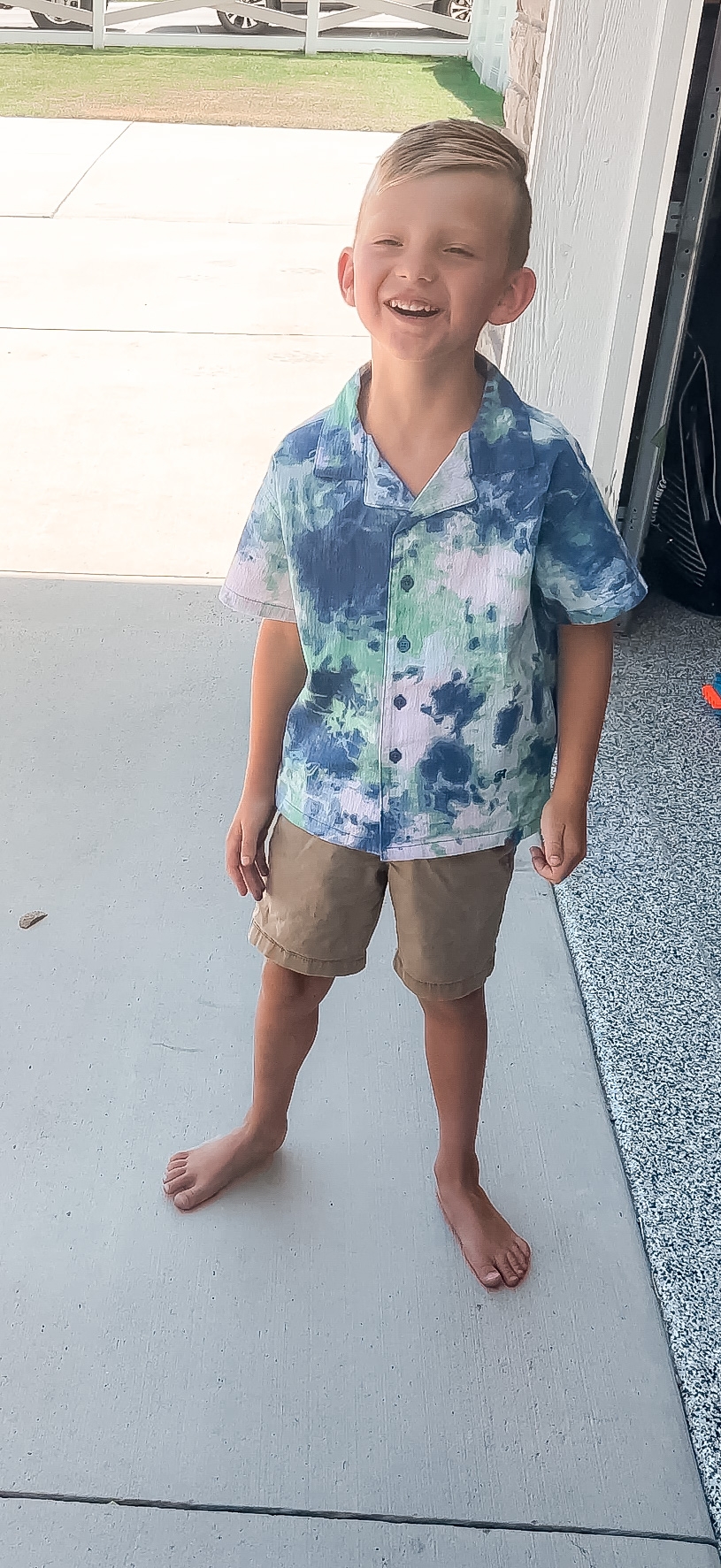 For my handsome man Harris, I found these great quality Free Assembly seersucker printed shirts. This comes in a 3-pack and the color he is wearing is the lavendar fog. I would pair this with these super cool gray and red high top sneakers to complete the look. I know fall is still a little bit away, but Walmart is already thinking ahead with this perfect Free Assembly blue sweater that will be perfect for Harris come the cooler months. Walmart makes it so easy to find durable and fashionable pieces to mix and match for all seasons.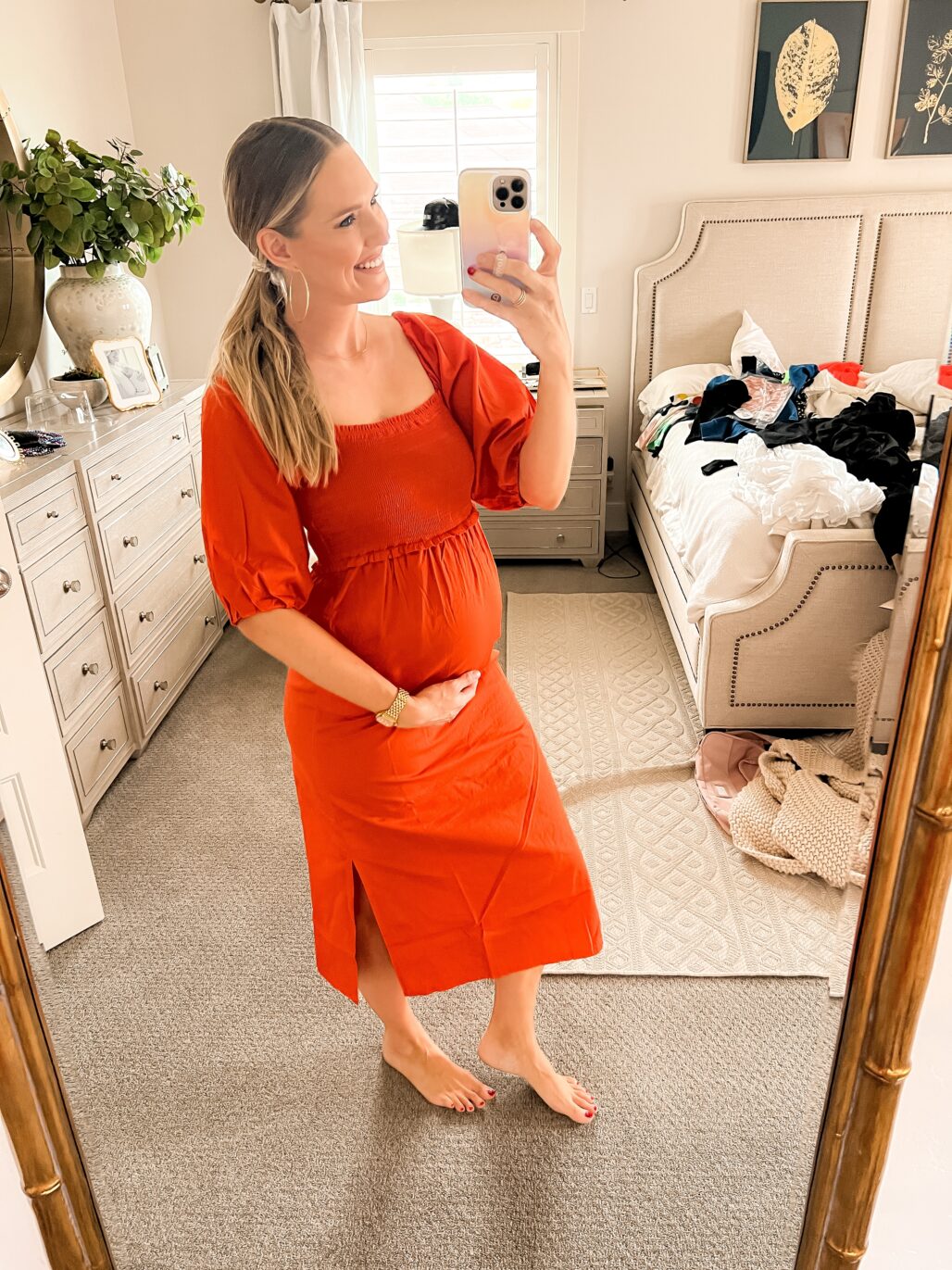 Last but not least, I had to find a piece for momma and this orange smocked dress is just what I was looking for! I'm excited to wear it through the rest of the summer. The sleeves are convertible (wear on your shoulders or off shoulder), so go with what feels right for you!
Thank you Walmart for always making back to school fashion shopping so much fun and affordable for us! Be sure to shop your local Walmart or at Walmart.com (HERE) for these amazing styles and more to find the best style, quality and value!

Let me know what you snag from Walmart for your littles and leave a comment to tell me your favorites!
Grab your back to school supplies for this year HERE
shop other Affordable walmart items like summer dresses HERE
see last year's Walmart back to school picks HERE!