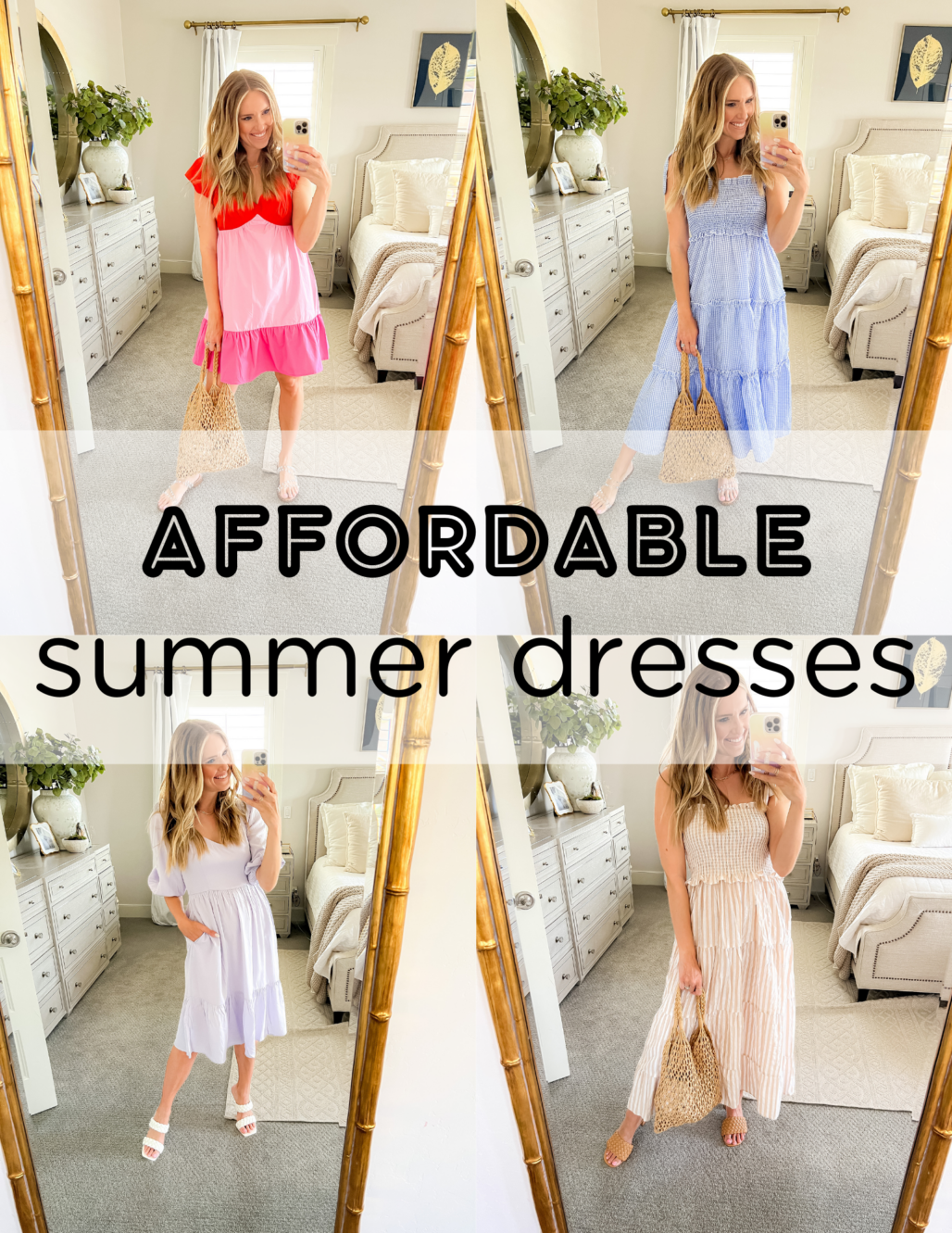 I found some incredible affordable summer dresses for you that you'll be able to wear all summer long to the pool, beach or around your neighborhood on a little walk! You know how much I love affordable summer dresses, especially in these hot months. I also feels like it's an optical illusion – you look SUPER dressed up with minimal effort. Pants and a tee is two pieces of clothing. A summer dress is one! And yet somehow you get the credit of having it all together. A summer dress to thank for that!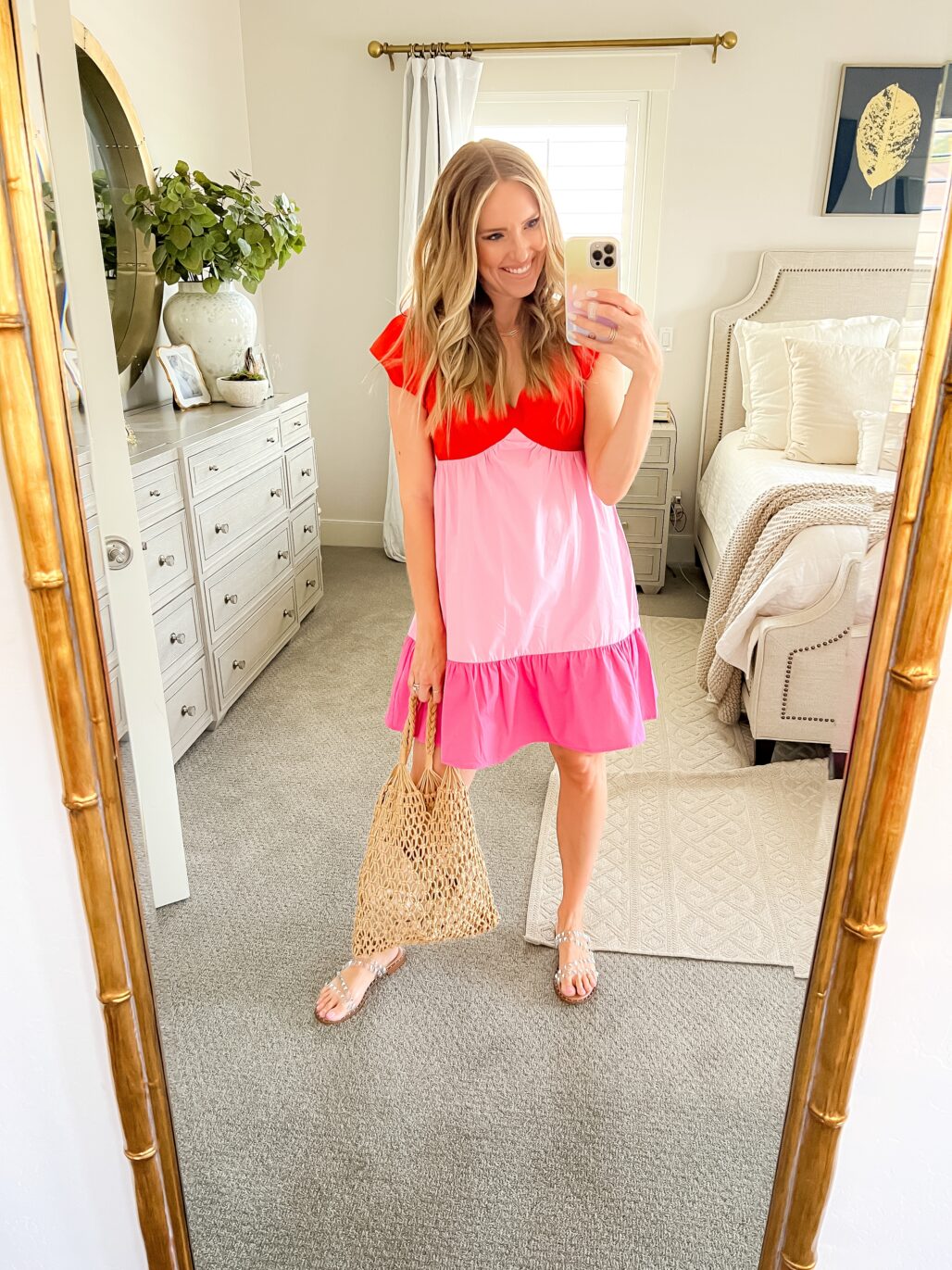 I absolutely love this summer dress that's pink and color blocked! This one doesn't have quite enough coverage for me to wear day to day (it's a little short on my 5'8″ frame and goes a little low in the front), but it's perfect to throw over a swimming suit! It's affordable and so bright and vibrant. It's true to size; I'm wearing a size small. This darling bag is perfect for the beach or pool! I was so mad that I forgot to pack it for Cancun. I love it! And these are the sandals that SO MANY of you have already purchased. They go well with summer dresses, short, pants or a skirt! I love that they are slip-on. Order 1 size down!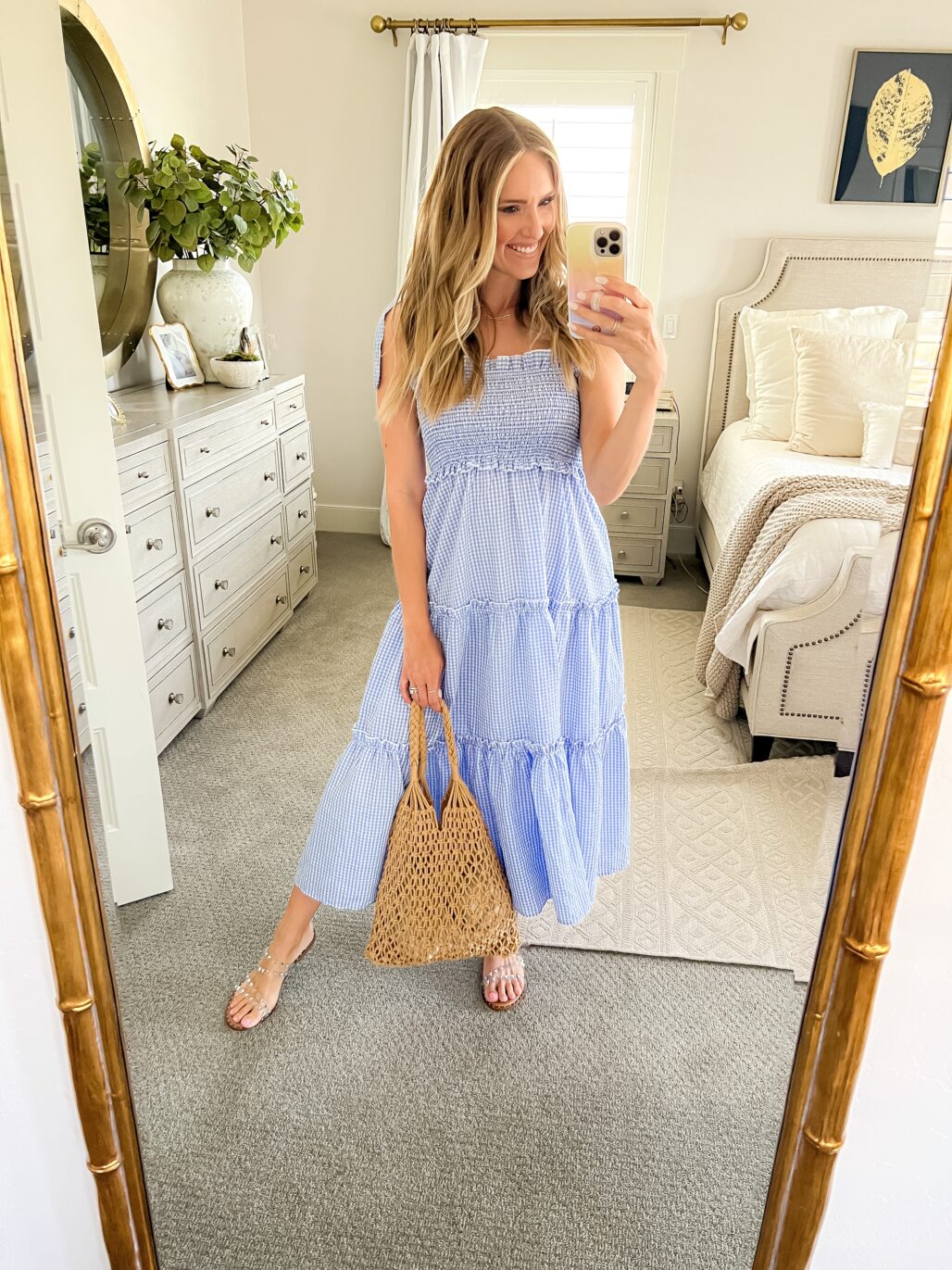 This is one of those summer dresses that is affordable and SO high quality! You will absolutely love the fabric. I ordered and returned a bunch of dresses from Amazon that were similar but some of them were super uncomfortable. This one passed the comfortable test AND is just so beautiful. I posted about it on my Instagram Reel here! We needed to escape this cold Utah spring and it was so much fun to escape to the Cancun sun!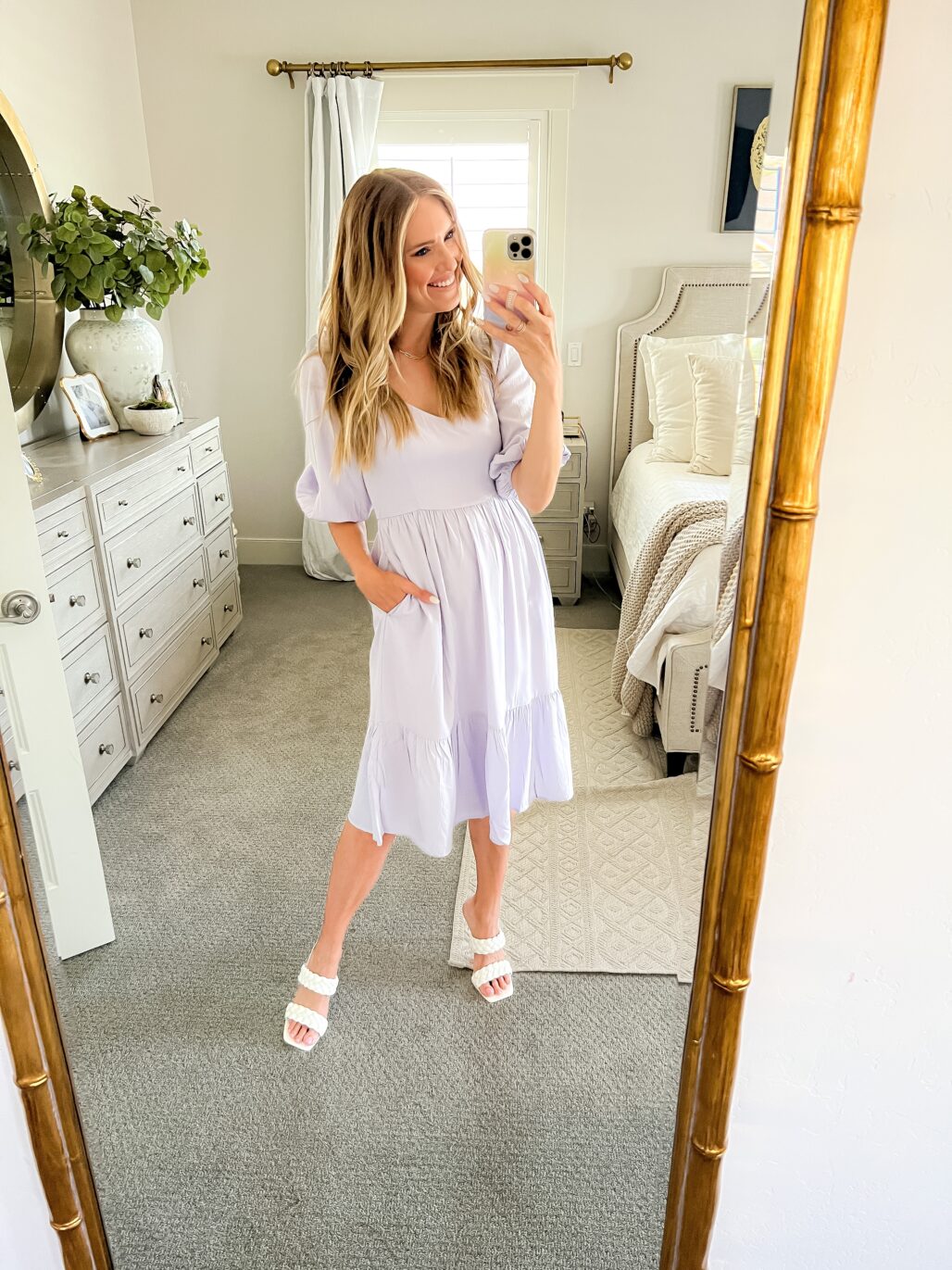 This pretty lavender dress comes in a few other colors and is true to size! I'm wearing a small. It does go a little low in the front so just keep that in mind. I love these white sandals, too! Order true to size.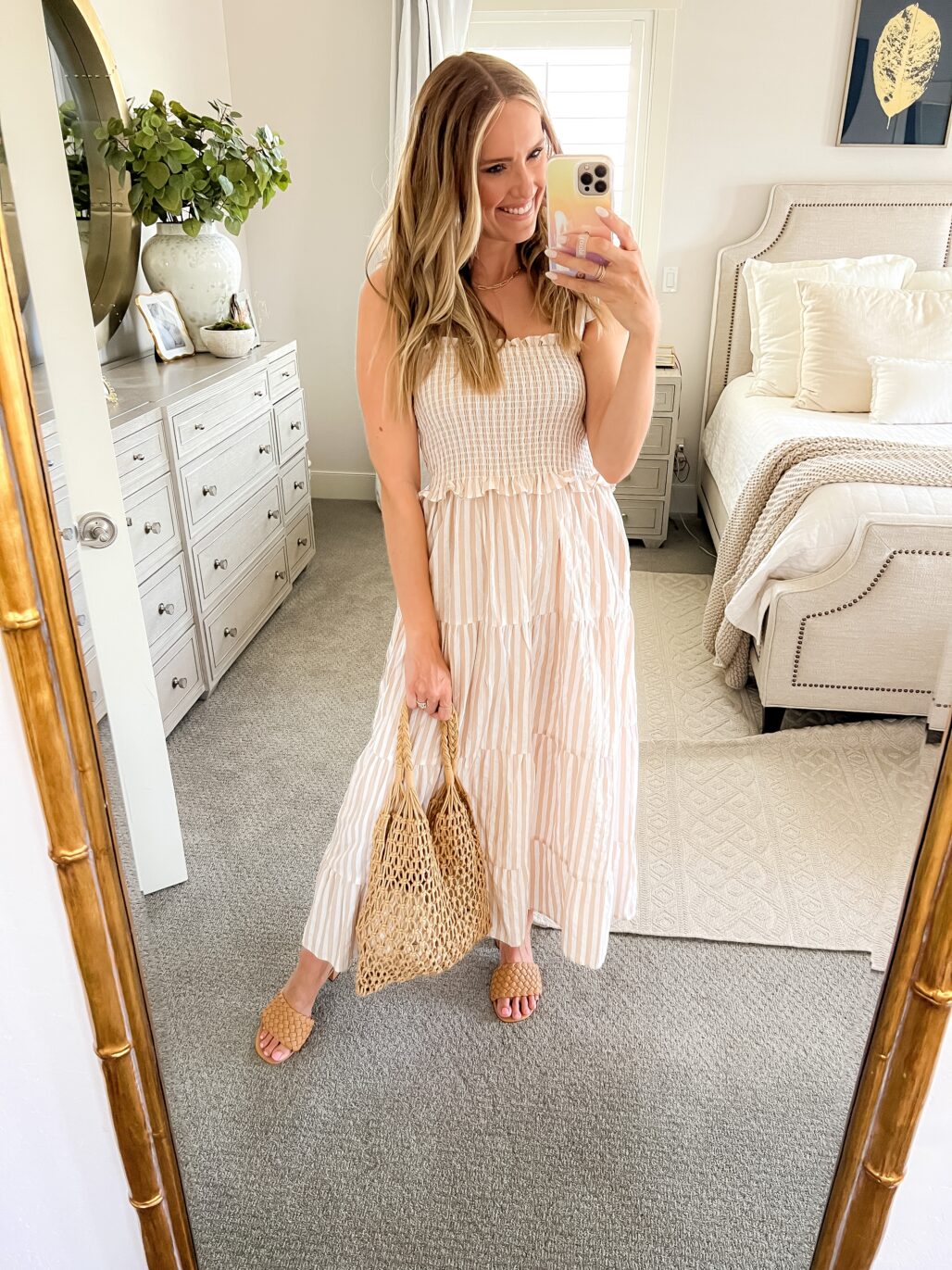 This is another dress that I kept because it was so comfortable! It's true to size (I'm wearing a small). I also love these sandals that have a heel but not too high of a heel. Dress up but not be uncomfortable in stilettos, you know? So cute and I love that they are neutral so you can wear with just about anything!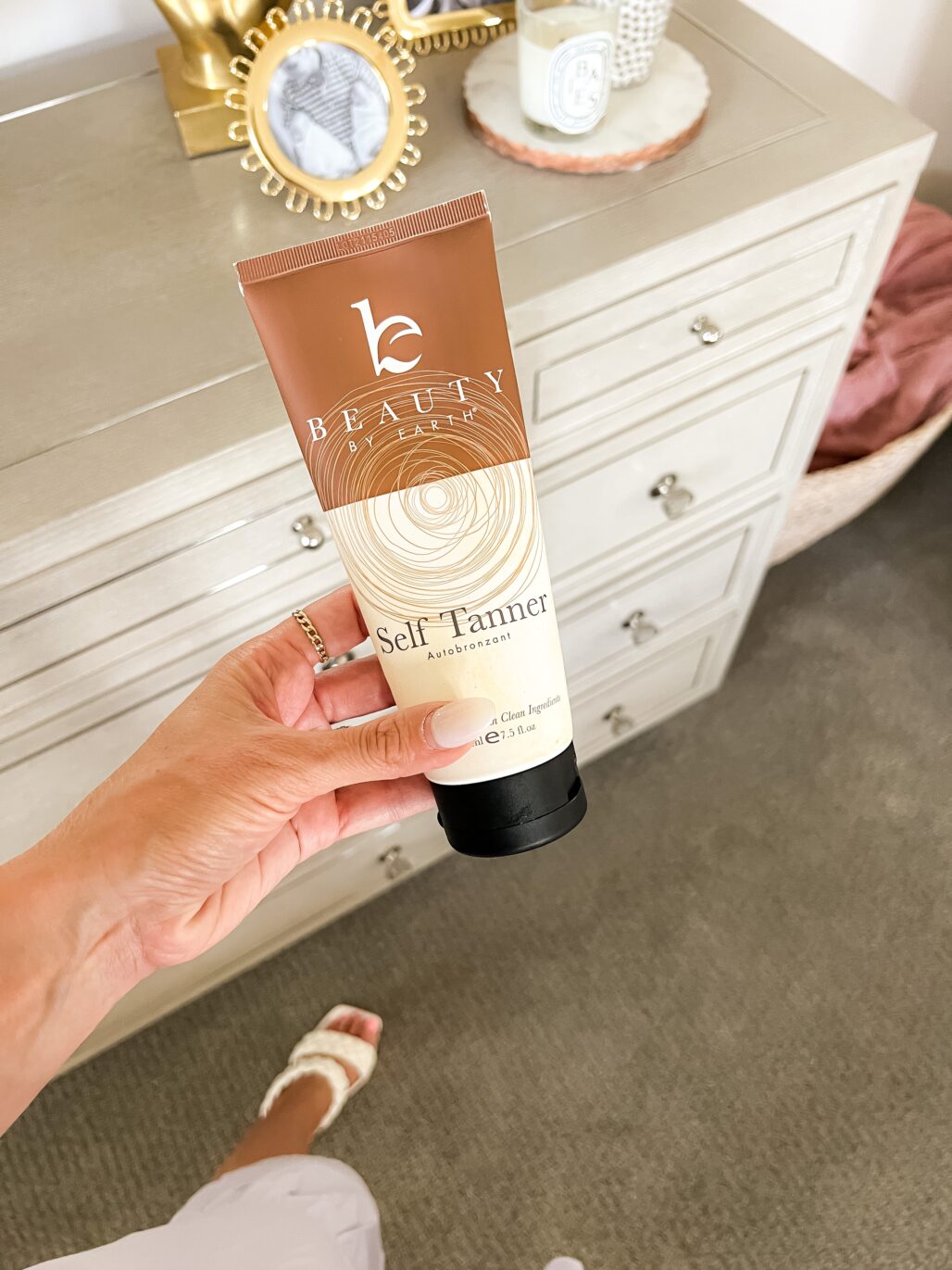 Say hello to your new favorite self tanner. I LOVE for multiple reasons. 1 – It works the BEST. And 2 (which is more than you can say for most self tanners on the market) – It has clean ingredients! Why does this matter? It won't harm your hormones! This means that your hormones stay balanced and you feel better. I'm all in for that! I think you'll absolutely love it.
MORE INCREDIBLE FASHION ITEMS FOR UNDER $50, HERE
STYLISH, AFFORDABLE SUMMER CLOTHING HERE
more amazon fashion items that i update weekly HERE