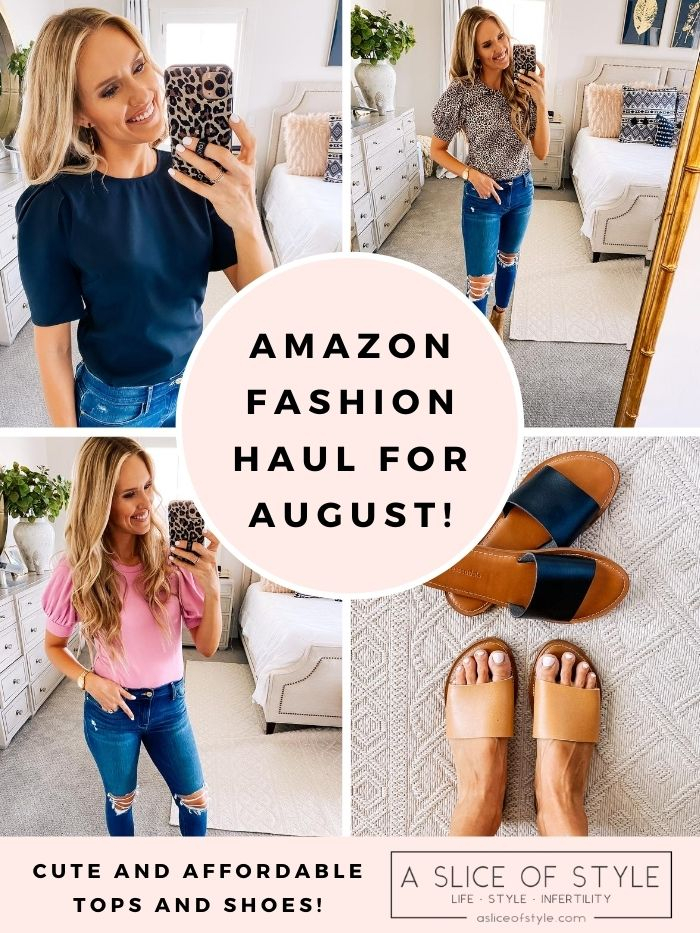 Last month I shared some of my favorite Amazon dresses for summer (you can check out that post HERE!) and this month I'm sharing a few cute Amazon women's fashion tops for summer that I've been loving! I'm also sharing some super cute sandals and booties since we will be transitioning into fall soon. I only share with you guys the BEST items that I personally keep myself. You can check out the rest of my Amazon Favorite HERE – I'm always updating this list! 🙂
My Favorite Amazon Women's Fashion Tops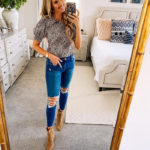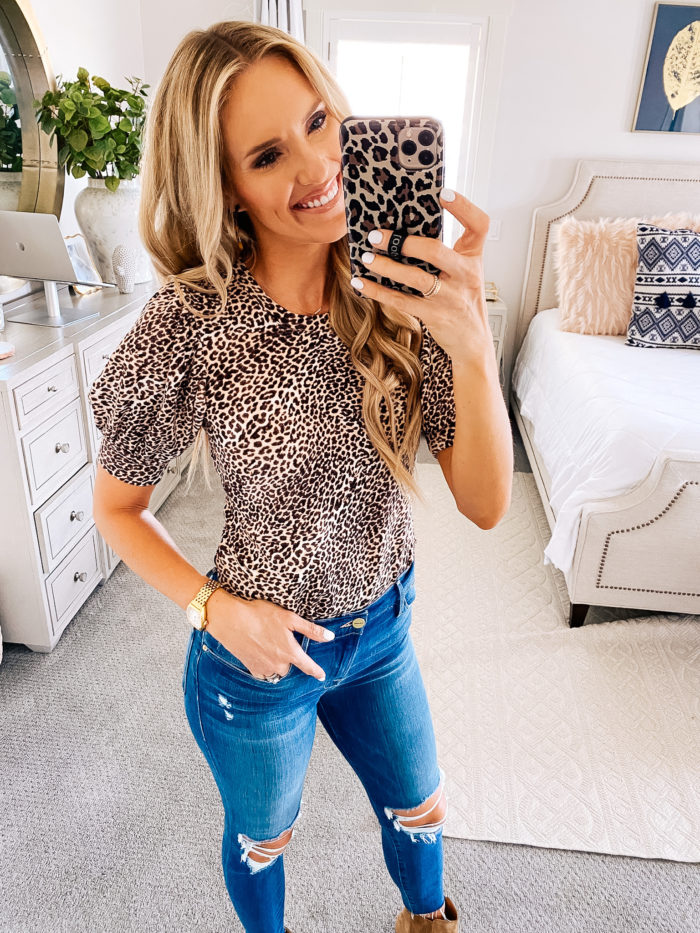 This top is next level. It's so incredibly soft and cozy, and it comes in 11 different colors! It's $25.85. It runs slightly large, so I would size down. I'm normally a S and I'm wearing an XS. They have some great basic colors – black, white, brick, blue…I love them all!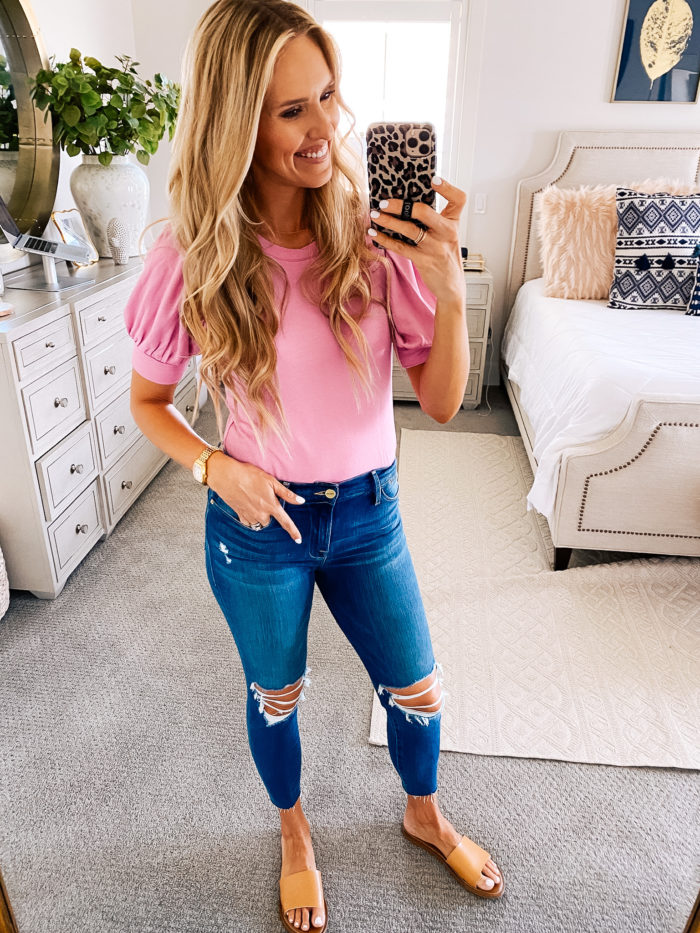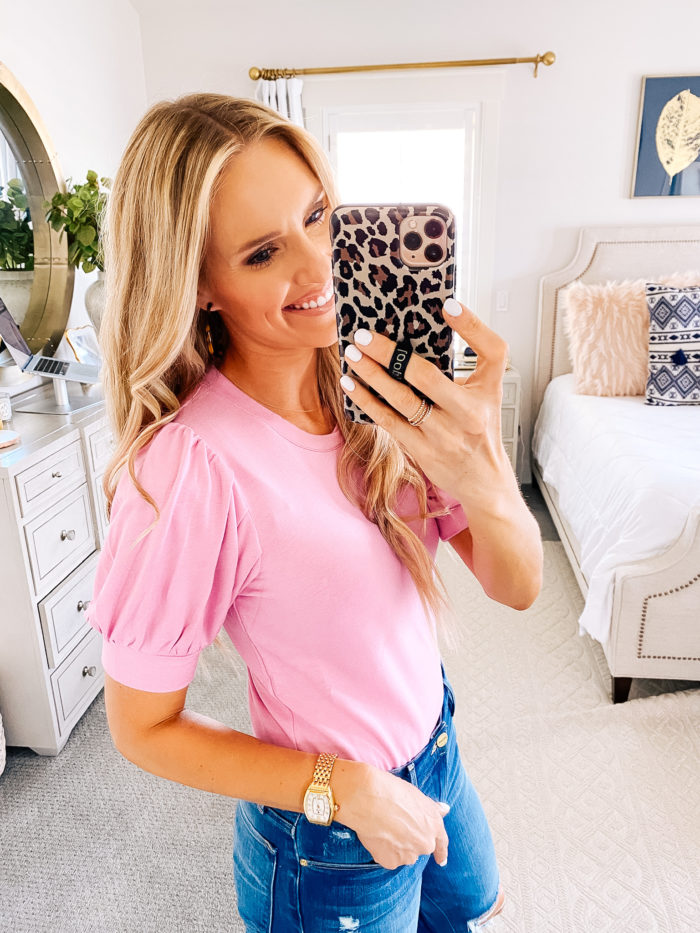 Here's the same top in pink. I absolutely love the sleeves! I also love this color! Definitely order 1 size down in this one.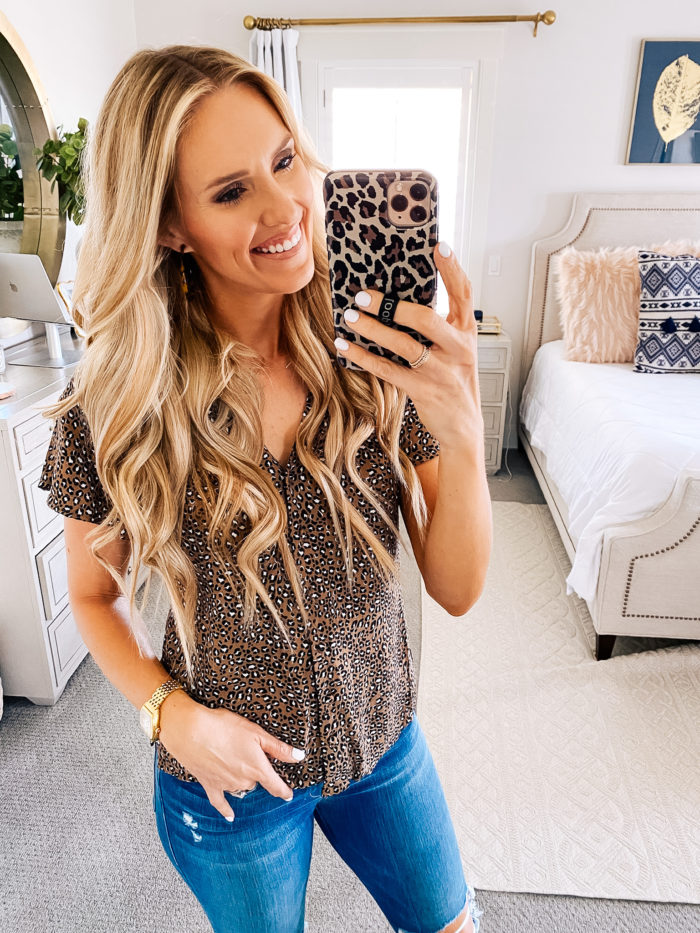 This top is $22.65, and it comes in 6 colors. The thing I love most about it is that it is so lightweight! It's been 100 degrees for weeks here in Utah, and I just can't handle it. It's so hot, but this is the perfect shirt because it doesn't make me feel hot and sweaty!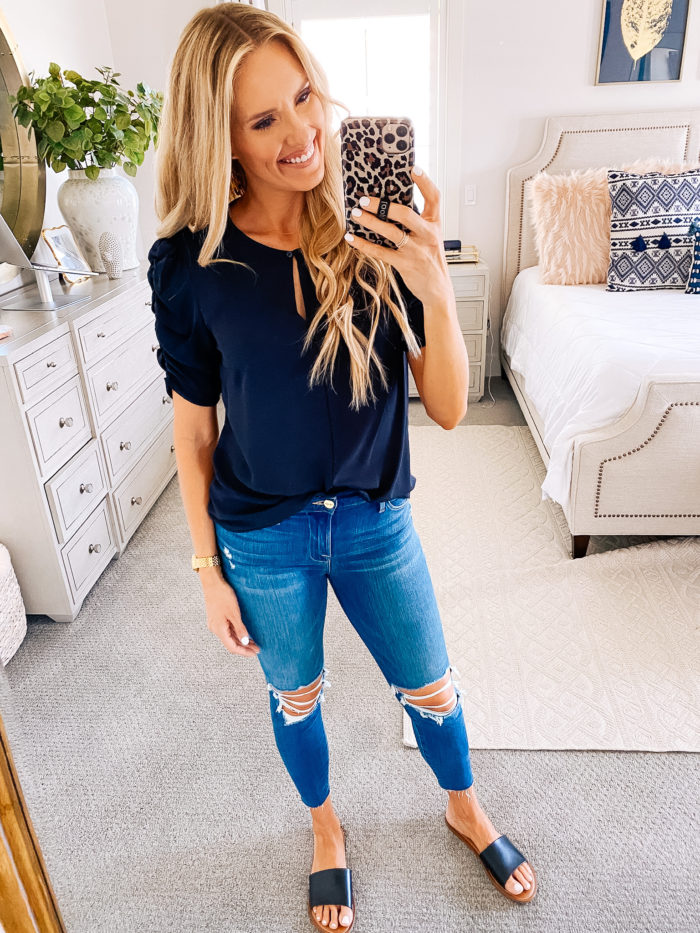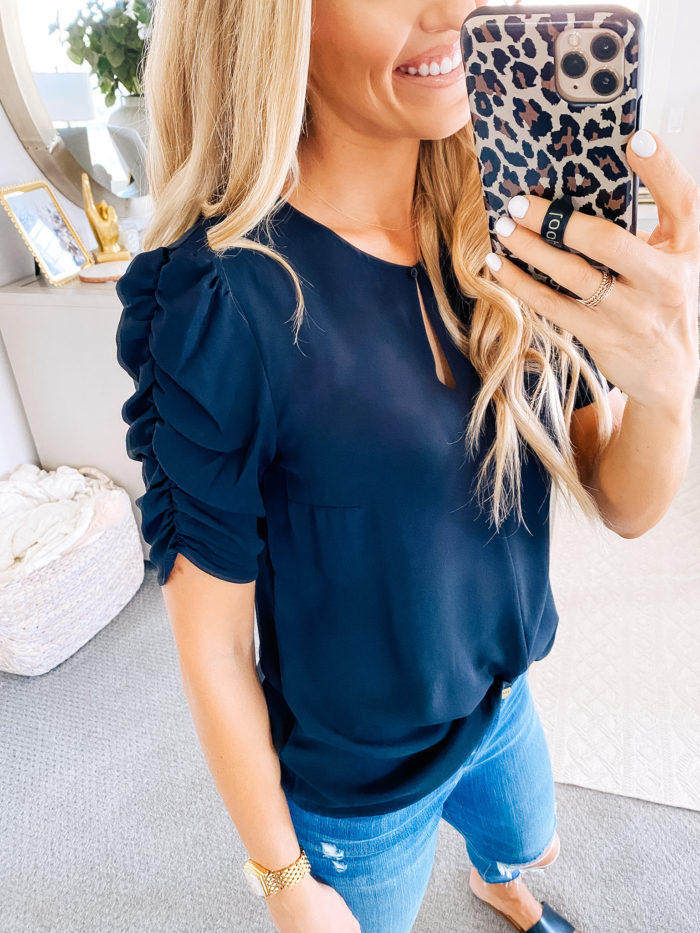 This adorable blouse is only $16.23. Out of all the cute Amazon tops this month, this one is the lowest price! This one is also really lightweight, and it would be great to dress up or down. I'm wearing it pretty casual, but it would look so cute tucked into a skirt or dress pants for work. It runs a little large; I'm wearing an XS. It's a killer deal for a nice blouse!!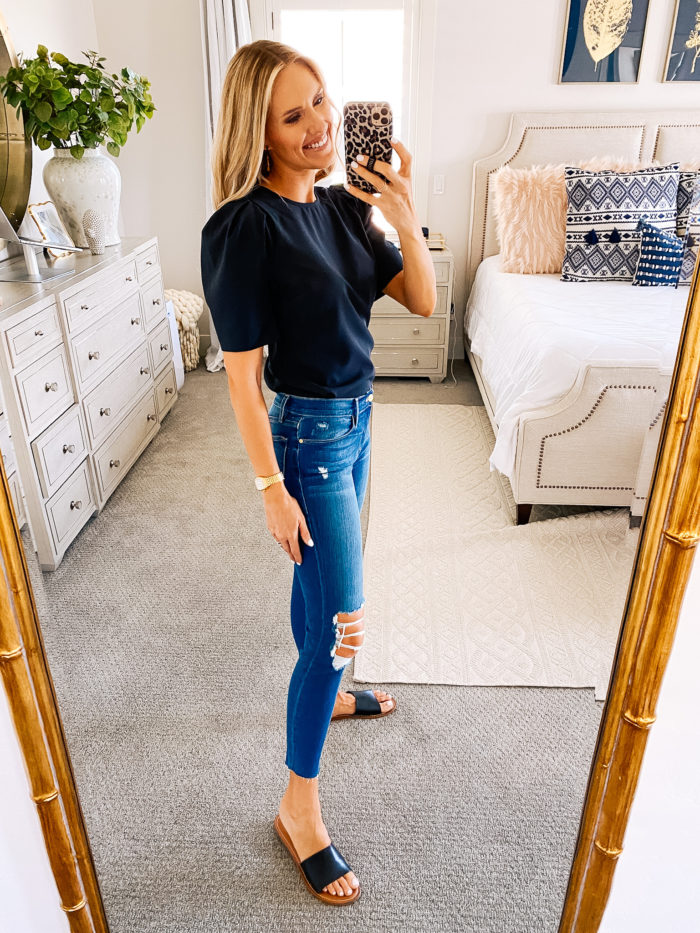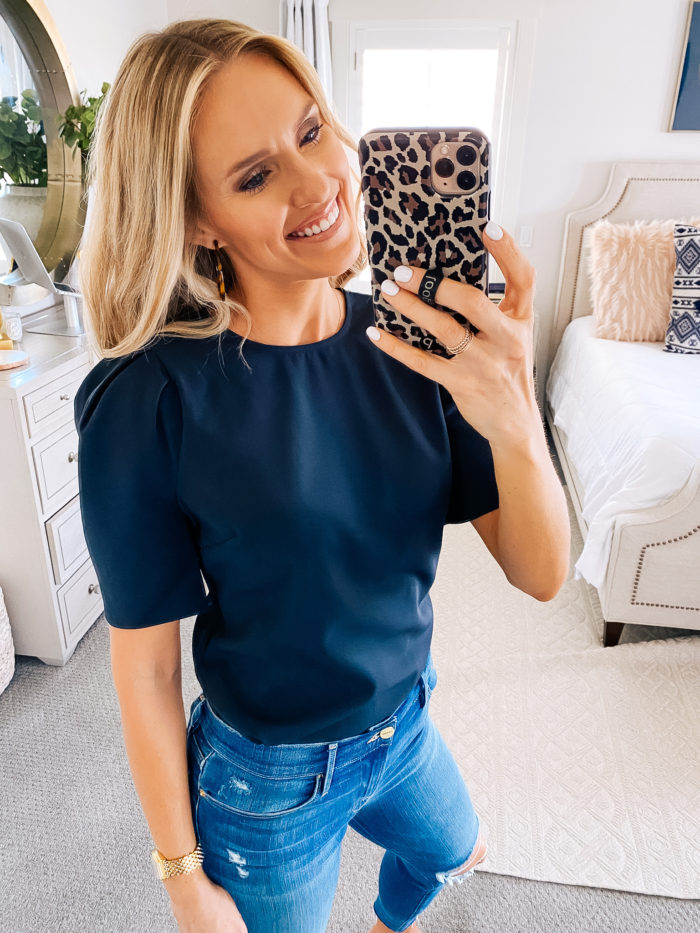 This top is $24.60. It comes in 3 colors. I love a good puff sleeve! I'm wearing an XS in this as well; the reason I like to size down with tops like these is I like to be able to tuck them into jeans.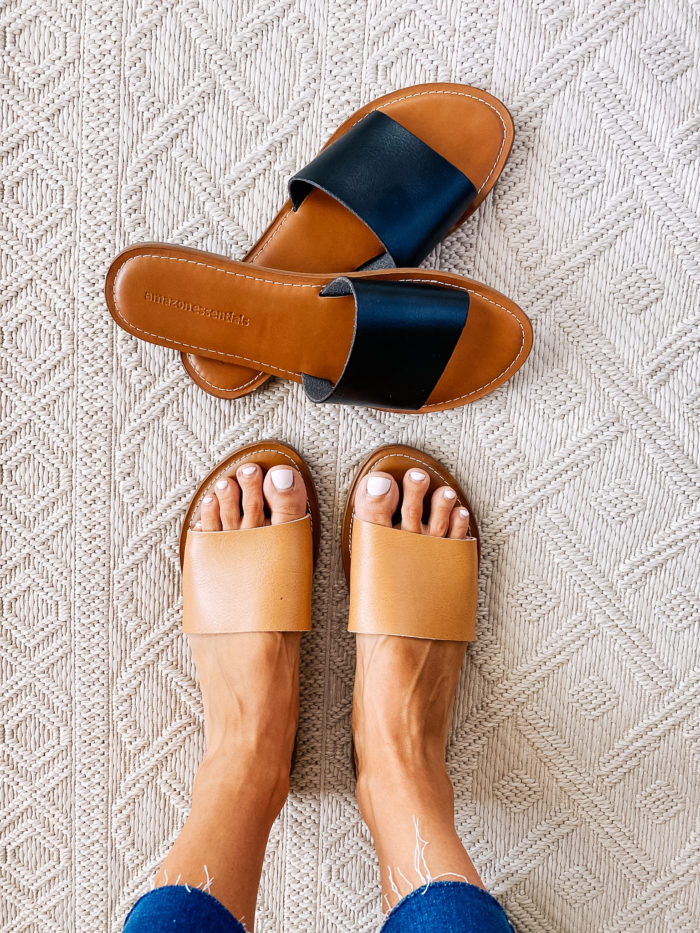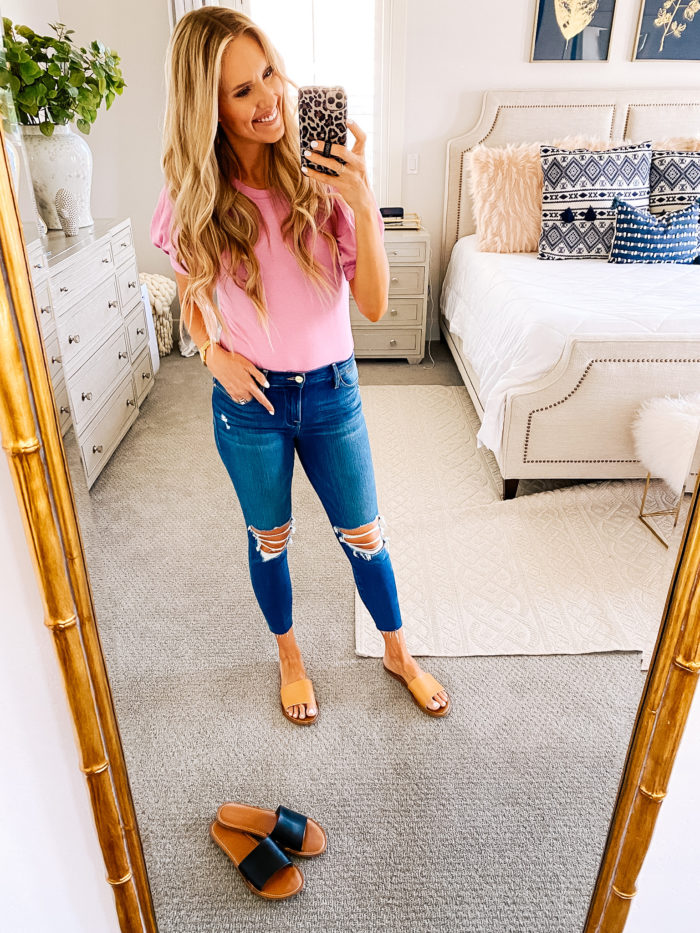 I was so excited about these slides because they are only $14.09, and they are amazing! My feet are very long, and narrow, and these are great! If you have wider feet, they may not work as well. They have stretched out slightly since I first got them, but not too much. They are great quality and a great price! Here are the buff color and here are the black!
The jeans I'm wearing in all of these pictures are not from Amazon, but they're on sale right now during the Nordstrom Anniversary Sale! They're Frame denim, which is a great brand. They are regularly $220, but they're on sale for $146!! These are high quality jeans that are worth the money!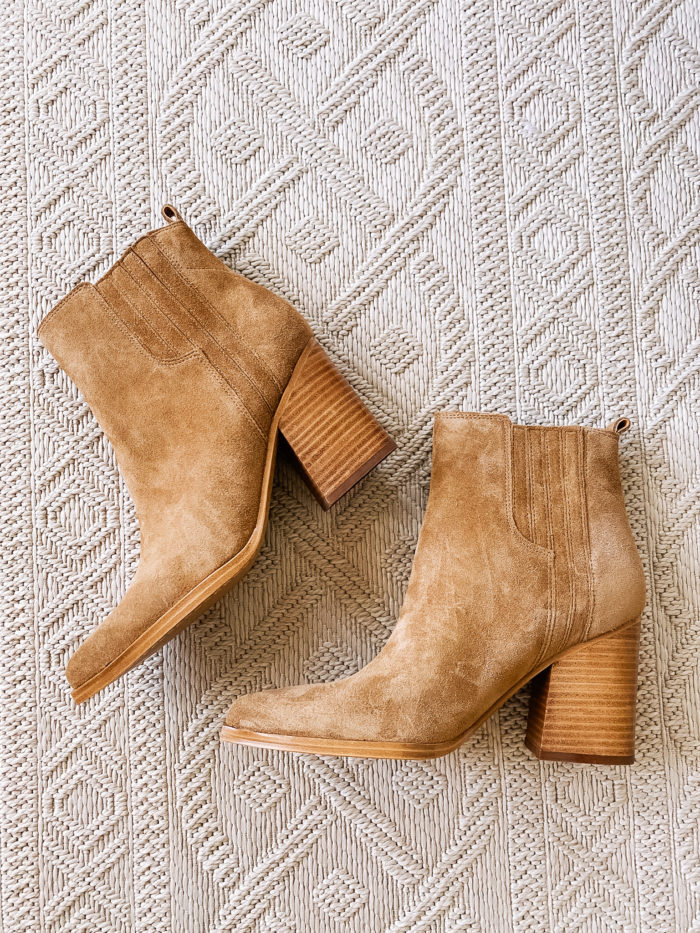 These perfect fall booties also aren't from Amazon, but I had to share!! They are so high quality so they'll last you forever. They're also super comfortable. They're normally $189, but they're on sale for $99 during the Nordstrom Anniversary Sale! RUN if you need a cute, durable pair of booties for the fall!! (Trust me, you need these 🙂 )
Where do you like to buy your women's fashion tops from?  Let me know in a comment below!