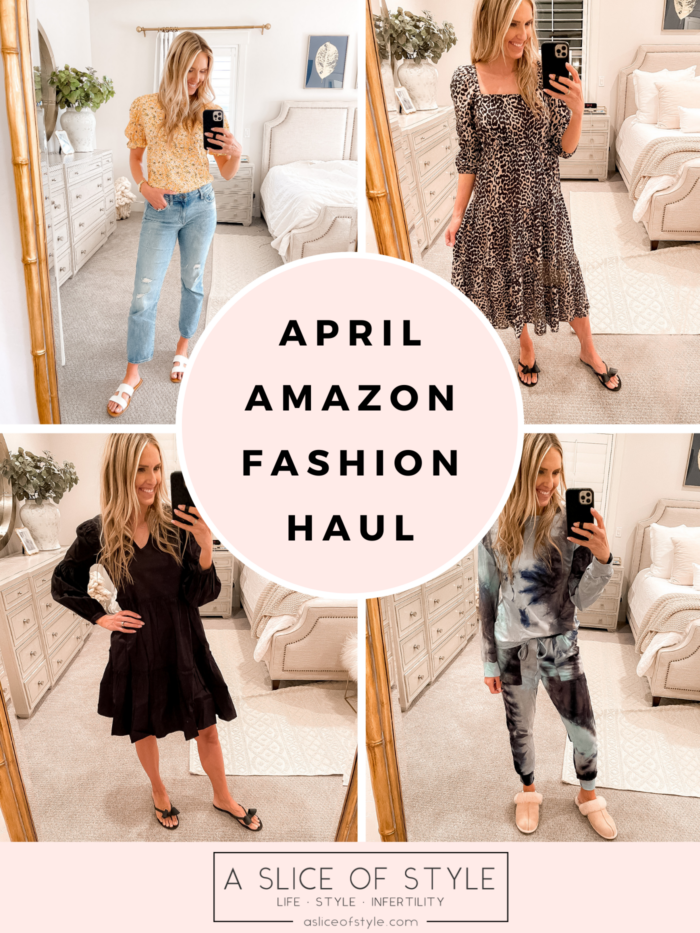 I'm excited to share with ya'll some amazing things I bought for this month's Amazon Fashion Haul. I even ordered something for my kitchen that I am LOVING and share with you in this post too! Amazon has something for everyone…I've found incredible (and affordable) pieces that are perfect for any occasion. You can shop these looks and all my Amazon favorites HERE.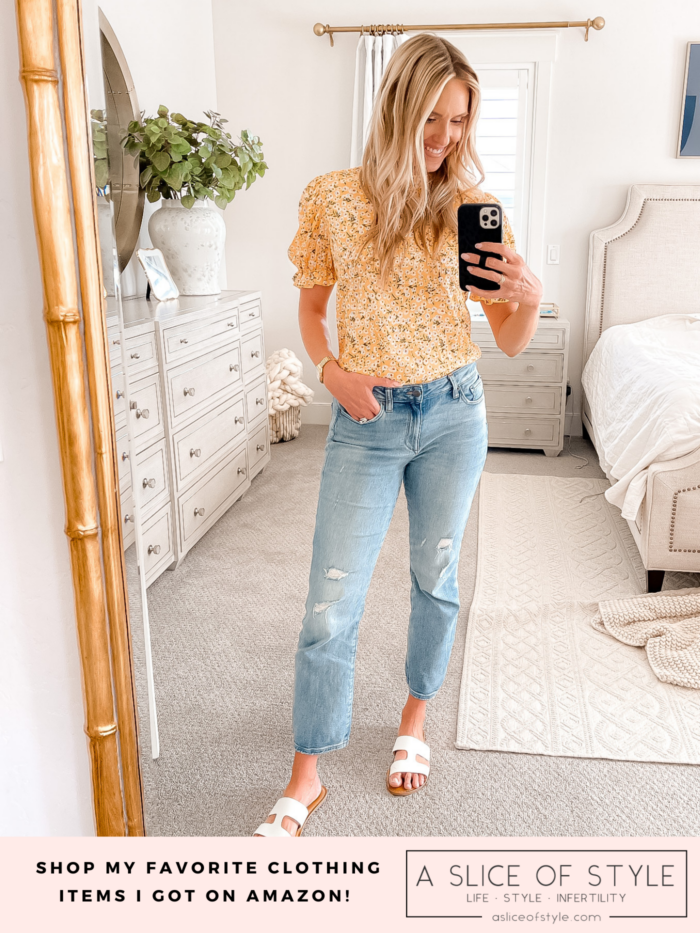 Finding really cute Summer tops is sometimes so difficult for me. I was really excited when I found this top, I had to share it with you because I love it. This top is lightweight, flattering, and feminine. There are several patterns available and it only cost me $18.99! For this look, I paired this top with these jeans and my favorite white sandals.
I always, ALWAYS, get asked about these jeans whenever I wear them. They have such a good rise on them, really comfortable and were under $50. I'm wearing a size 6 for reference.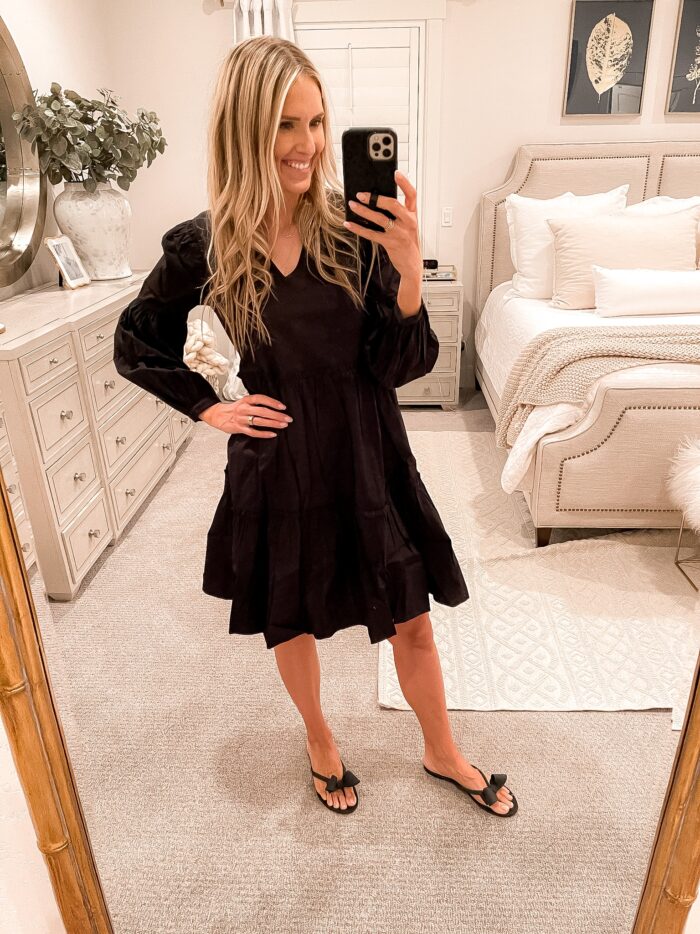 Some of you may have noticed I wore this dress for Tyler's birthday. It's such a good length and can easily be dressed up or down depending on the occasion. Such a good find! I do recommend sizing down- I'm wearing a size XS for reference. These shoes were such a fun purchase. They looked so cute with this dress and surprisingly, were really comfortable. They have several styles (I'm thinking of buying the pearl ones next).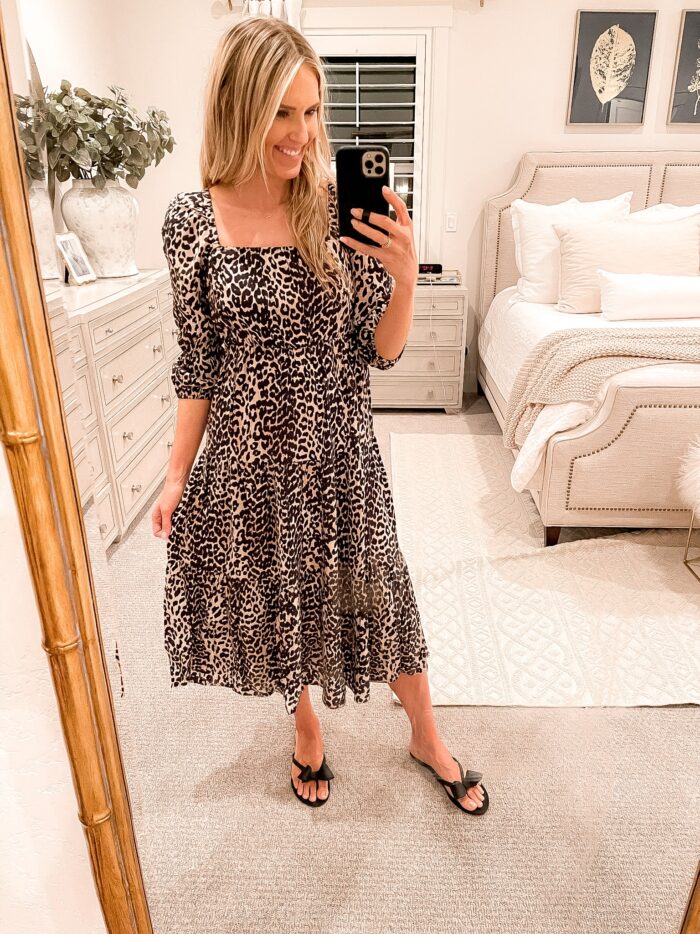 I absolutely love this leopard dress. It is a little wide on the top and some may feel its a little bit low on the back, but the material is amazing. It's really comfortable and super soft. I also think this would be a great as a swim cover-up. You can see that I paired this dress with my new sandals I bought too! You can shop these shoes, and other similar styles, here.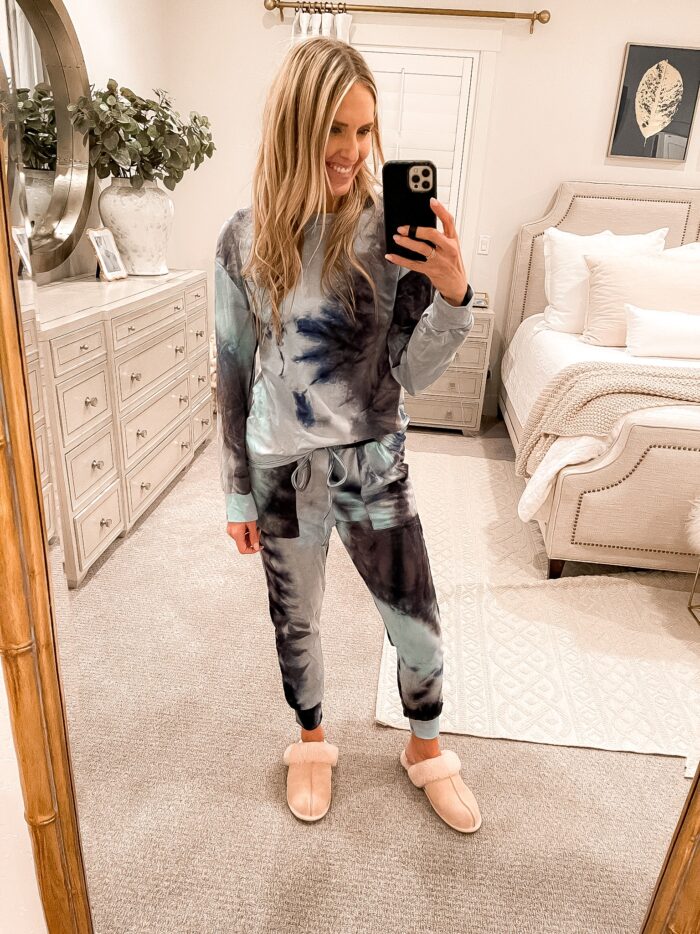 I have this same jogger set in so many colors now (clearly I love it, a lot). It is such a great loungewear set because its comfortable, soft, and fits so well (not too loose or tight). Runs true to size. You can shop this set and all of my Amazon favorites HERE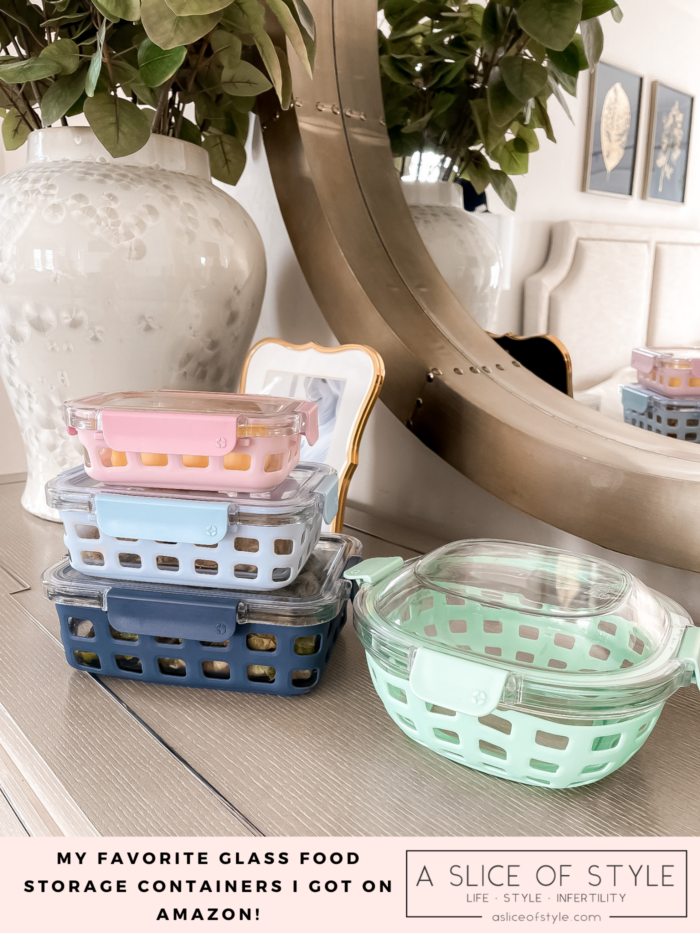 As I mentioned, in this month's Amazon Fashion Haul, I'm sharing something I ordered for my kitchen that I absolutely LOVE. These containers seal really tight which helps my food stay fresh longer. I love how they come in multiple sizes for storing all your different food/meals. These containers are great for meal prepping.
my favorite amazon finds from last month, HERE
more incredible fashion items for under $50, HERE
stylish, affordable summer clothing here