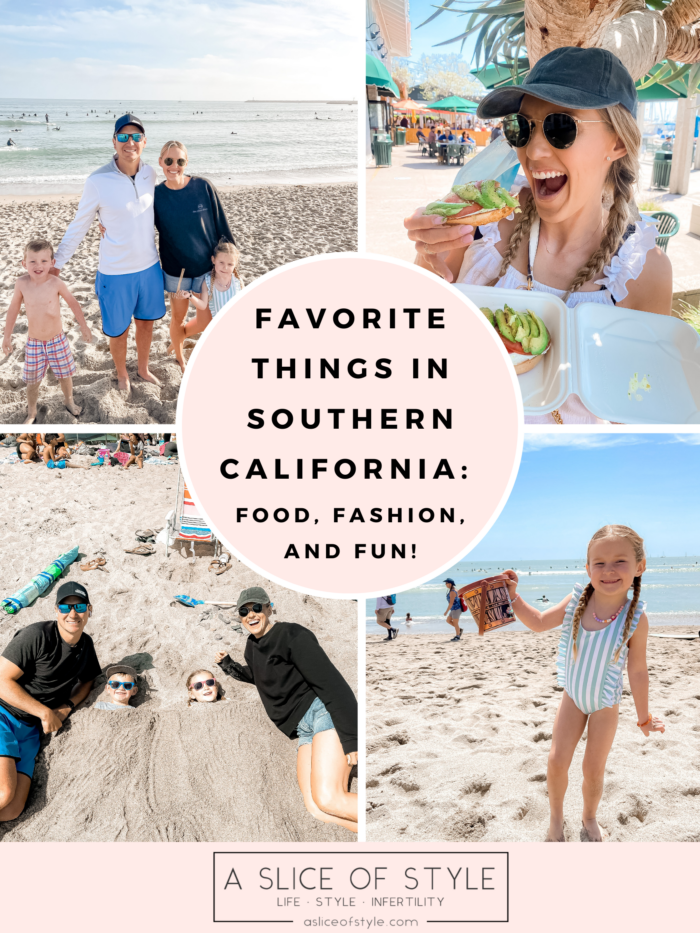 Our family just returned from a quick getaway to California. I've received many messages with questions about the things I wore, places we ate, and the fun things we did with our kids. I created this post to share my favorite things in Southern California- including what we packed to wear, and some of the fun things we did as a family. It was one of the best affordable beach vacations- and we had a total blast!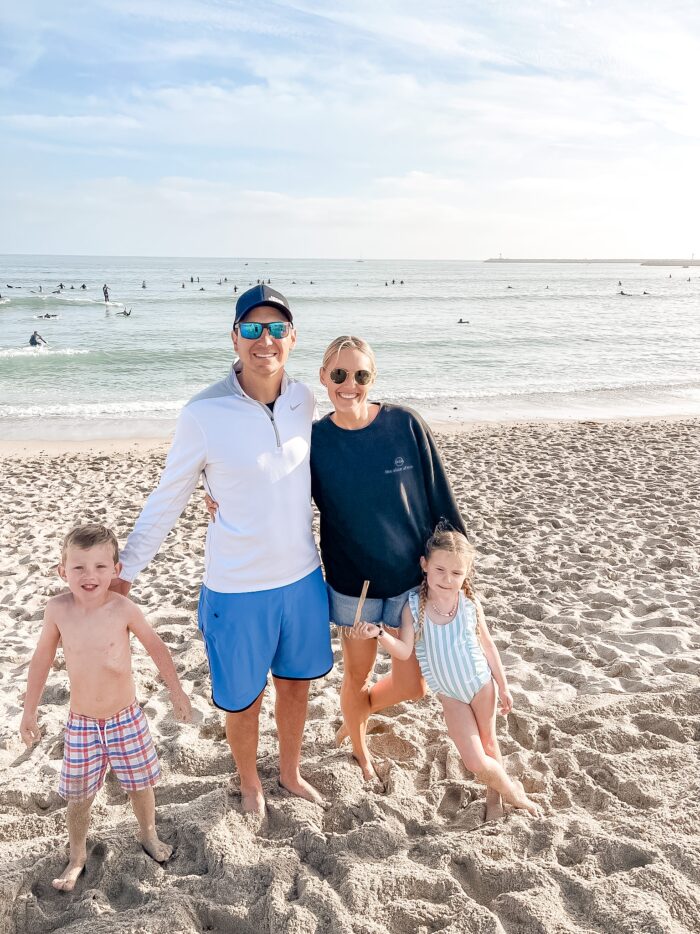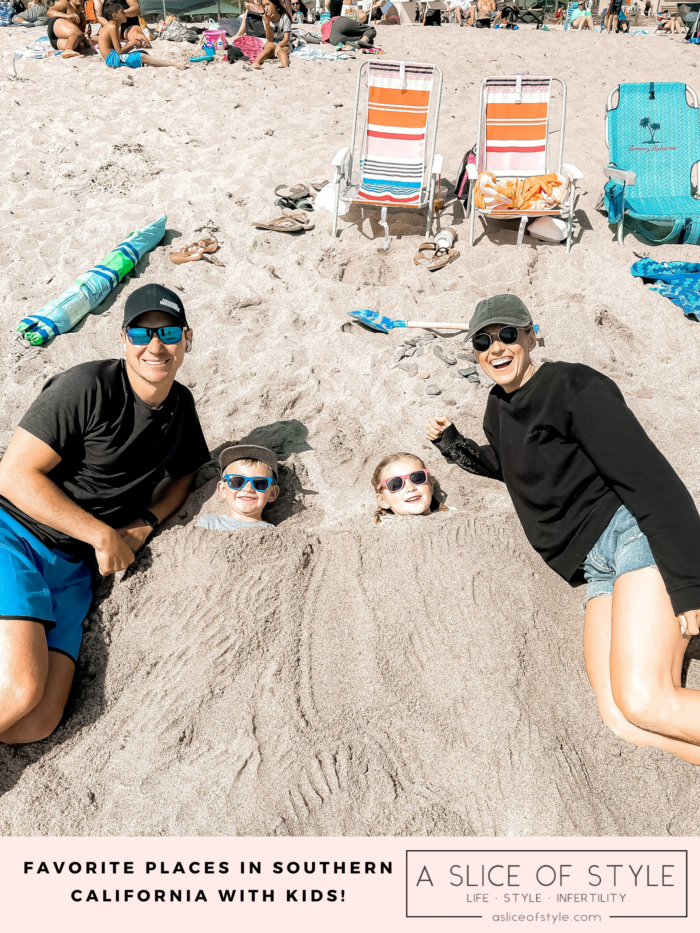 We visited Dana Point which is known for its marinas and amazing boutiques! We had so much fun playing at the beach and soaking in the warm sun! Check out those cute kiddos, in these sunnies buried in the sand- they absolutely LOVED it! You can find amazing beach chairs similar to the ones we used here.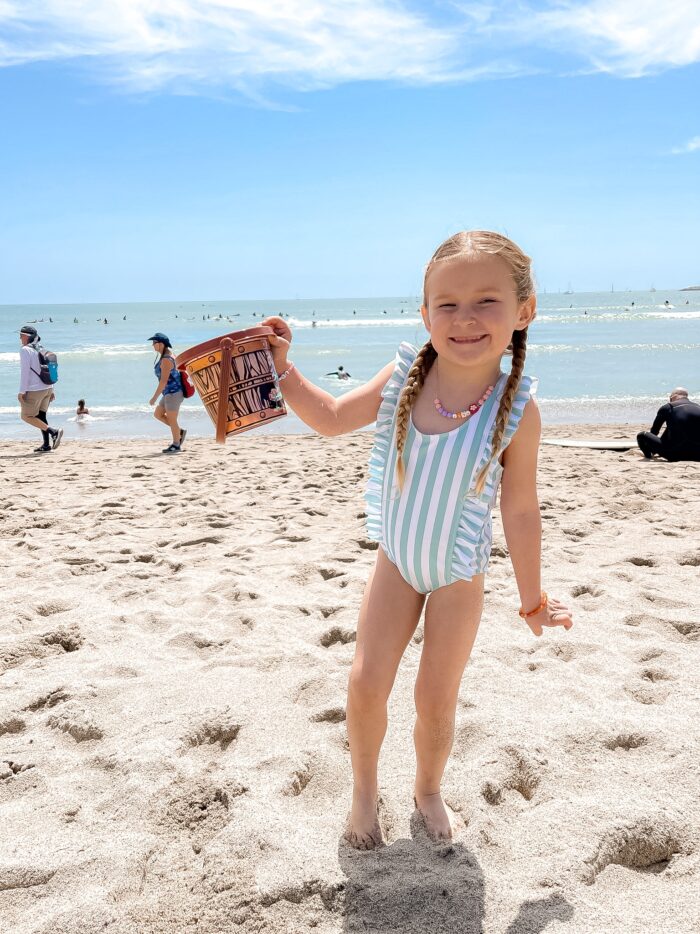 My oh my do I love this girl! We spent time digging in the sand, making "sand angels", and building sand castles! This suit was perfect for taking to the beach and held up really well. Does anyone else love how she accessorized it with her necklace as much as I do?!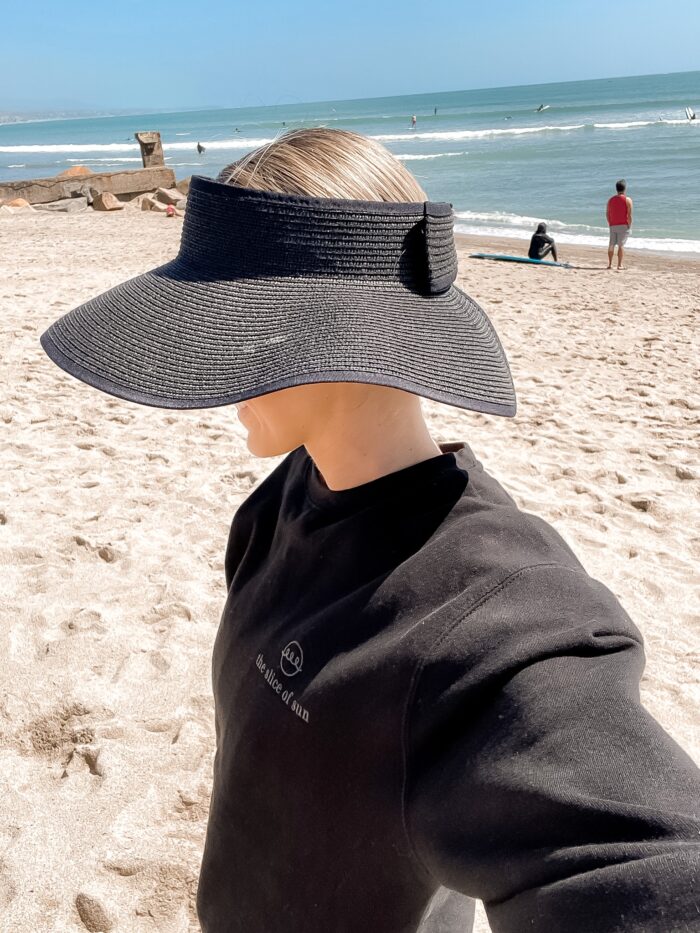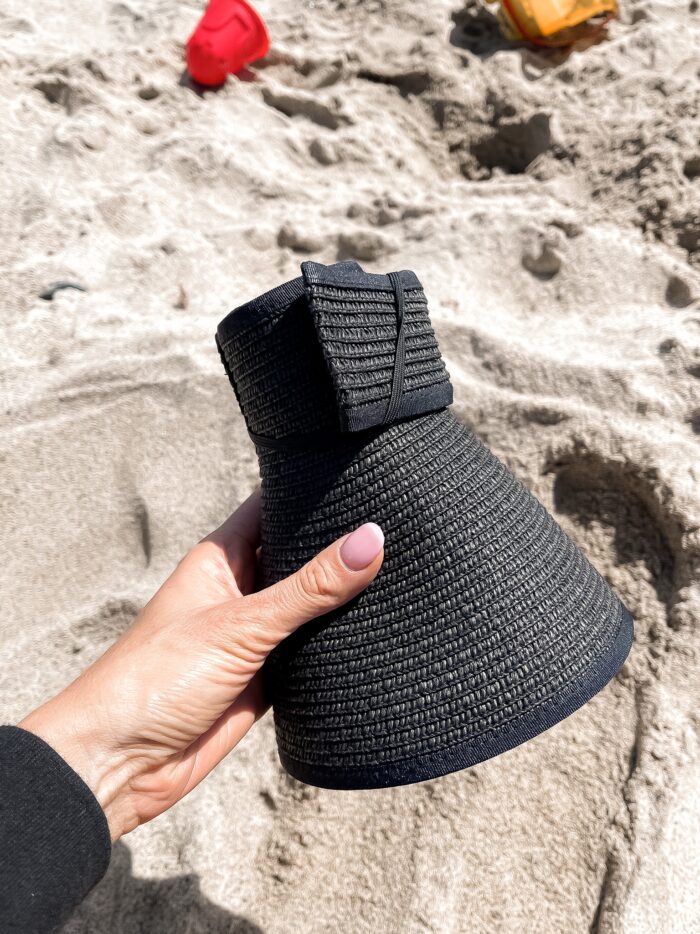 This hat is a must! Everyone knows you need a good hat and pair of sunglasses sunglasses when you go to the beach. I had such a hard time finding a cute beach hat that didn't get smashed when laying out or leaning against a beach chair. This one was the perfect find! I love that it rolls up neatly which made it so easy to pack in a suitcase. The hat comes in other colors too- all are really cute.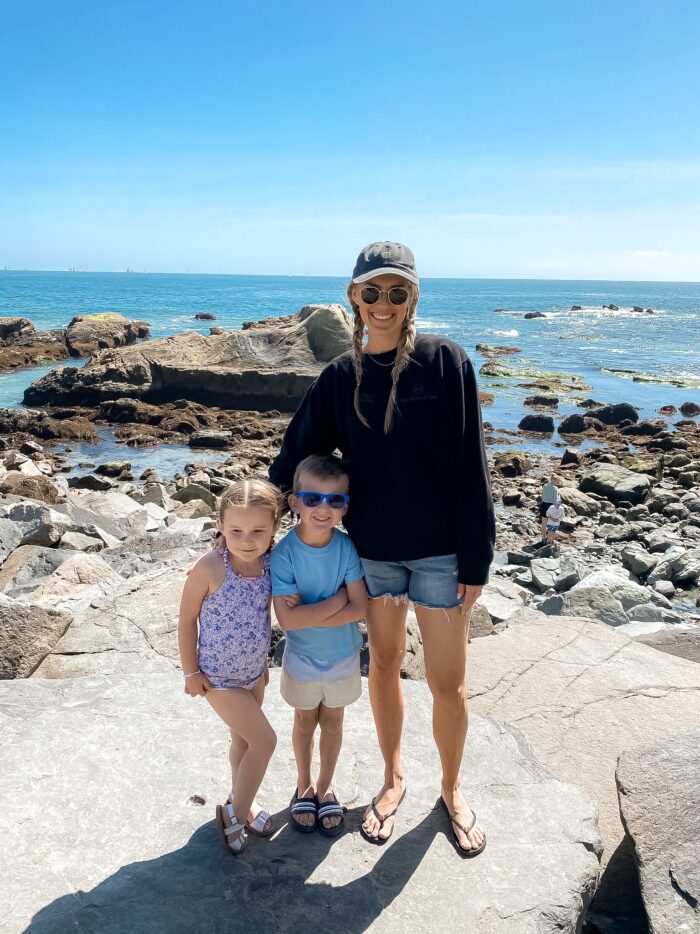 In a lot of these pictures you see me wearing my favorite denim shorts that I got off of Amazon. They are Silver Jeans Co. and honestly so dang comfy (and stylish). They are perfect for summer, the beach, taking to the pool.. you name it!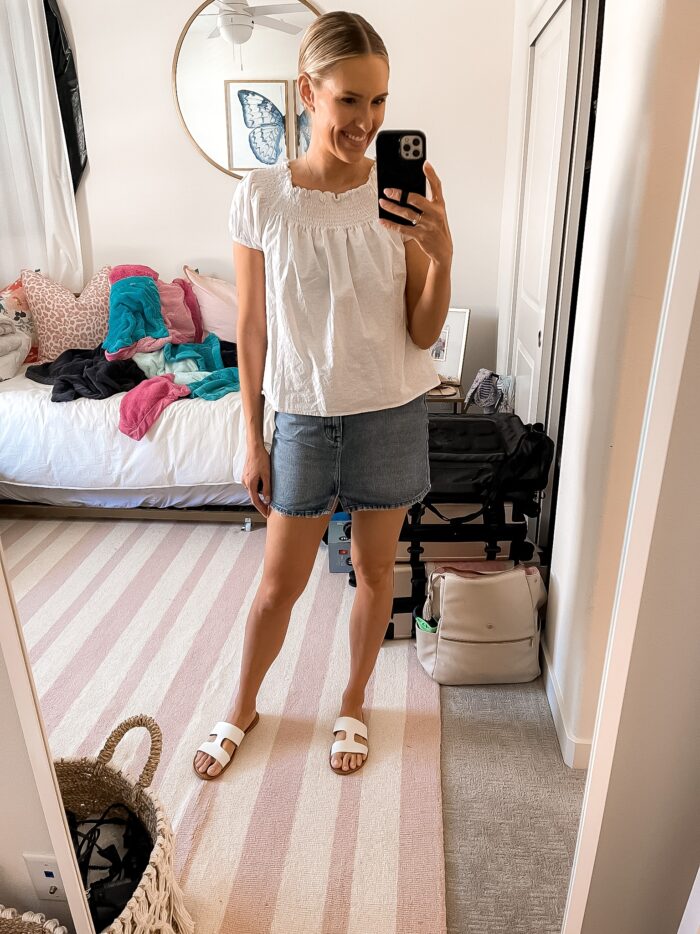 Absolutely love my denim skirt I got a few years ago from Quiksilver. They don't sell this one anymore but I found another cute option (only $45) here! I own these shoes in three colors now because I love them so much. My top is from Walmart. I got it a while ago and found a similar option with cute puff sleeves- would look super cute with denim shorts or skirt. They often sell out so hurry and get your size if its left because they won't last long. By far my favorite pair of flip flops!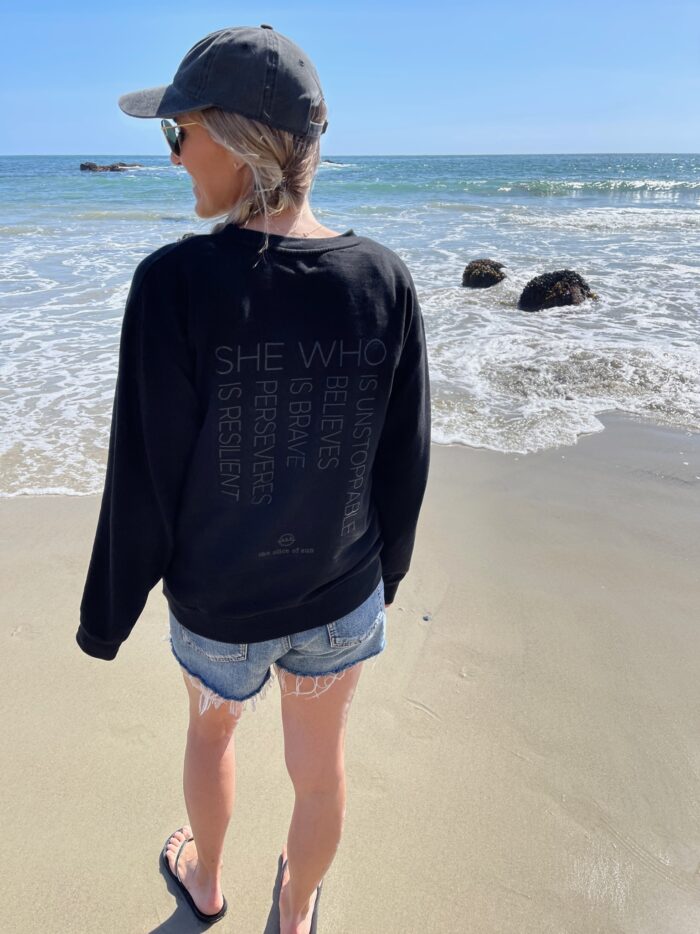 This sweatshirt means so dang much to me! I am constantly in awe of the thousands of women who muster up the courage and sacrifice so much to bring children into the world. You are not alone! I hope you feel that when you wear this.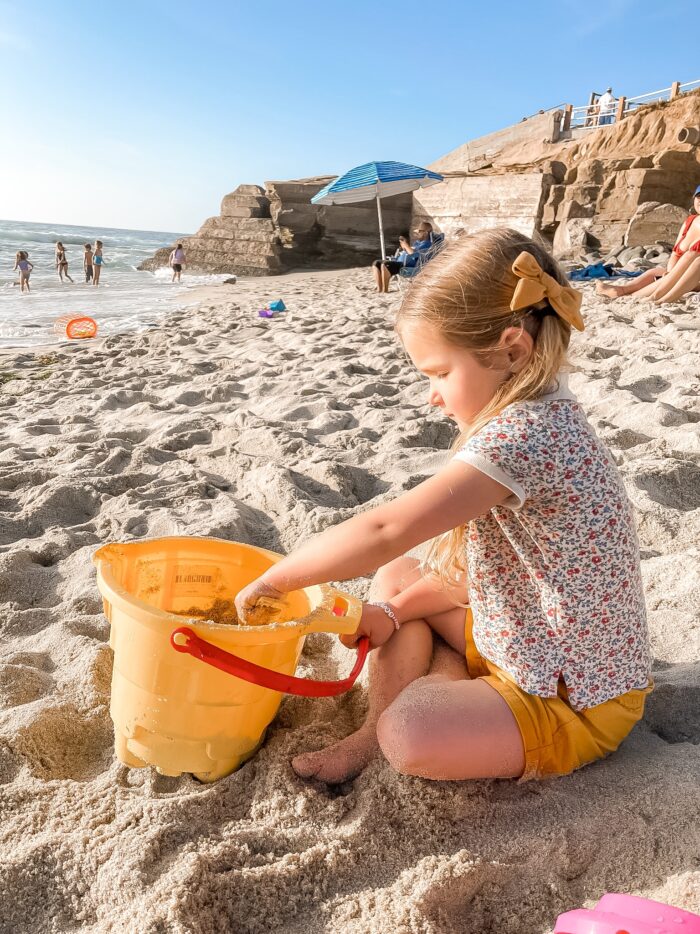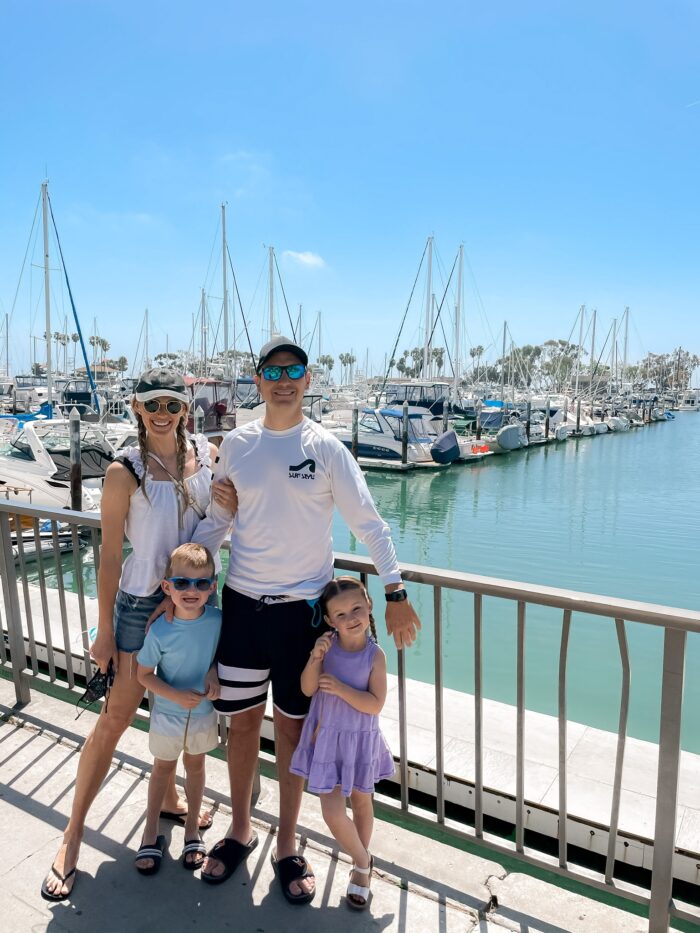 Lots of questions about Goldie's dress and here it is! These are great for throwing over a swimsuit or as a cute summer dress when its warm outside. I know I've talked about them on here before, but one of my very favorite Amazon finds are these bows! They are seriously such high quality for an amazing price and they have a color that matches every single one of her outfits.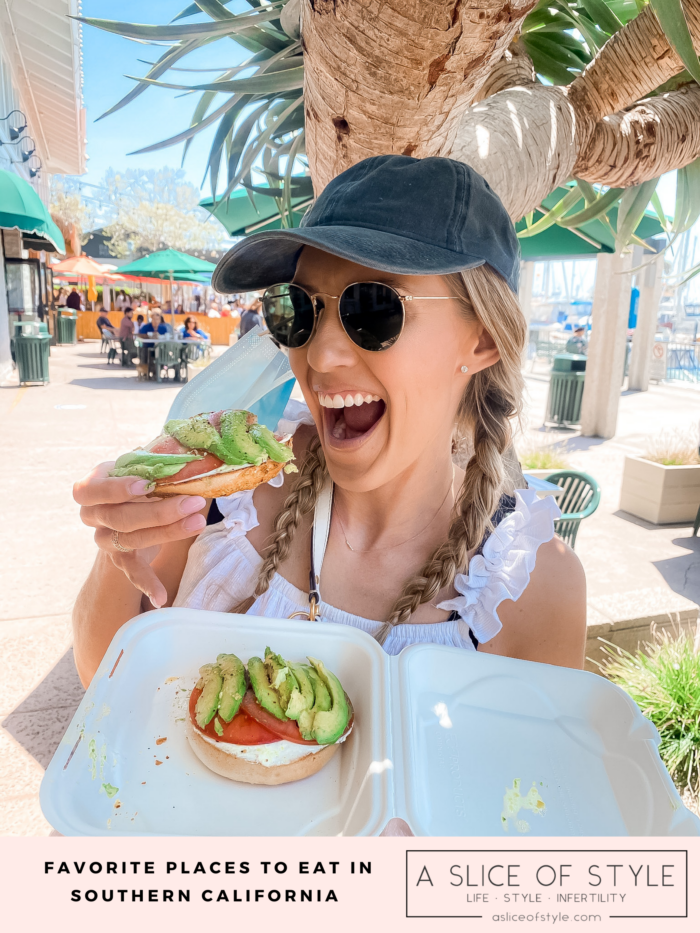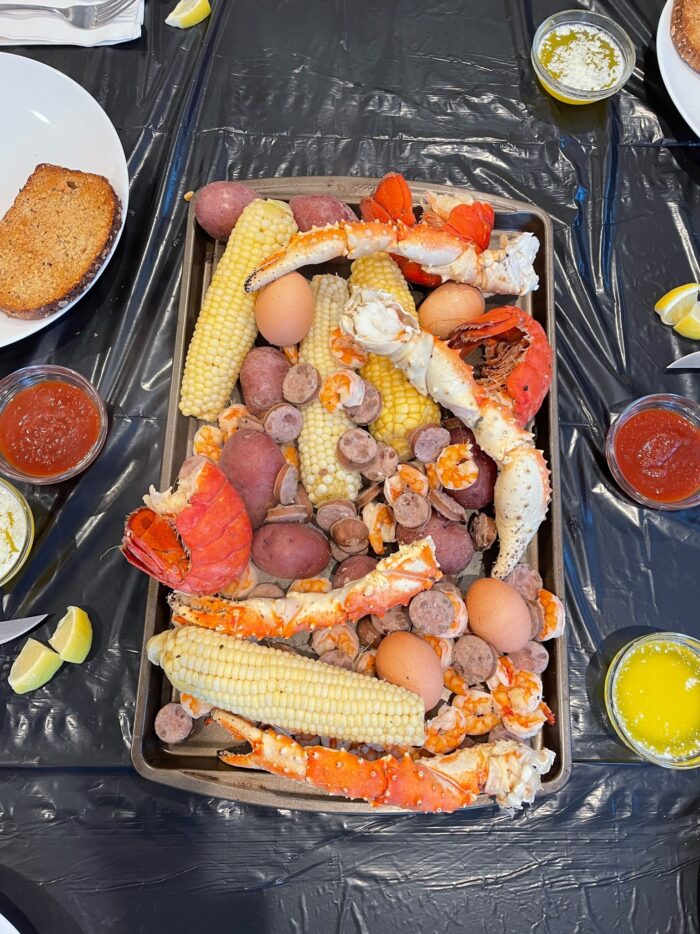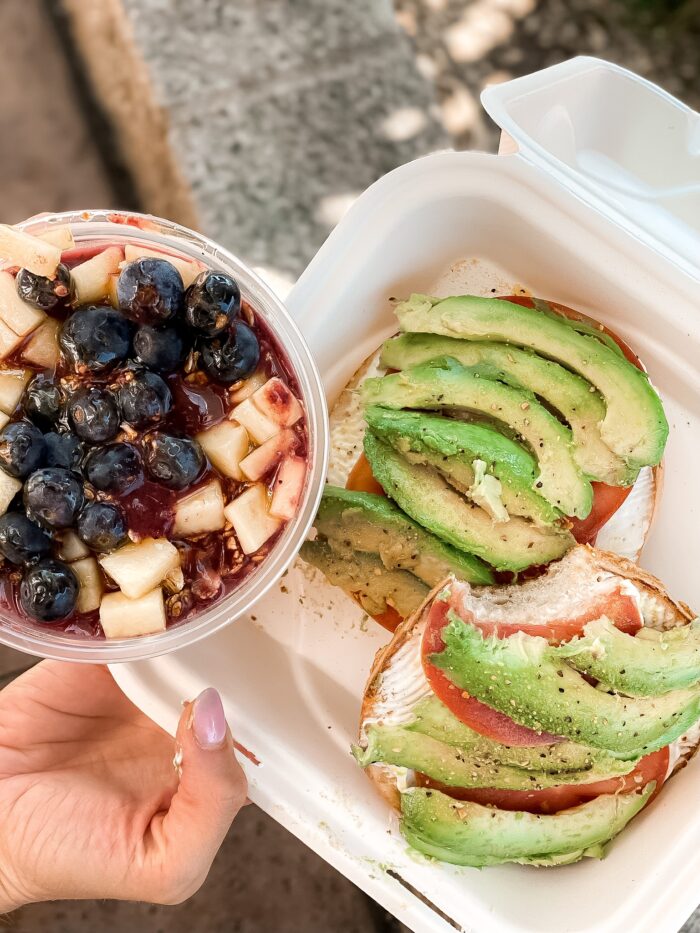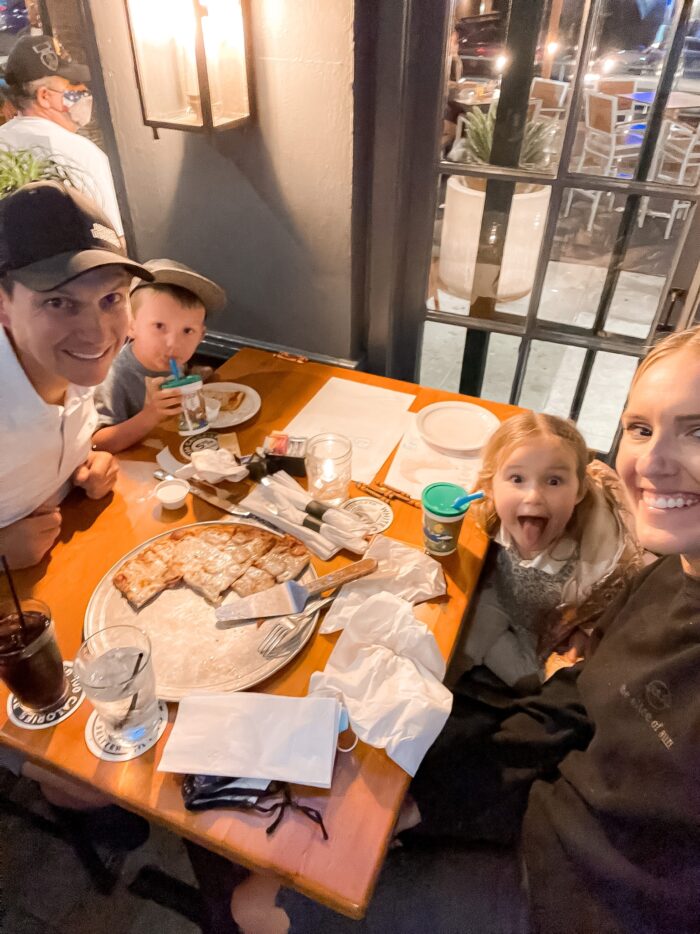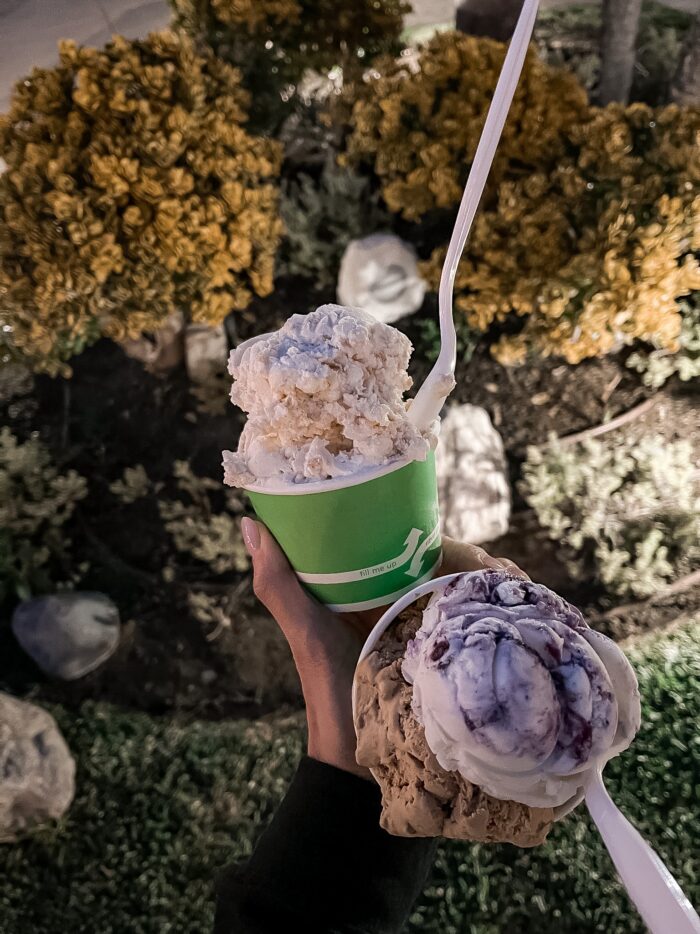 One of the best parts about vacation is the food… am I right? I'm going to list some of the places we visited below that had some amazing and yummy food. Oh man, I'm craving some more of this…
We had dinner at The Spot, La Jolla
Ice Cream (order Coco Loco!) at Coffee Importers, Dana Point
We did a seafood boil which was AMAZING. You let all the food boil with seasonings for 45 minutes and its so delicious. You can try this at multiple seafood restaurants near the marina.
My favorite bagel (I get this every time I come to SoCal) is called the California Bagel at Coffee Importers, Dana Point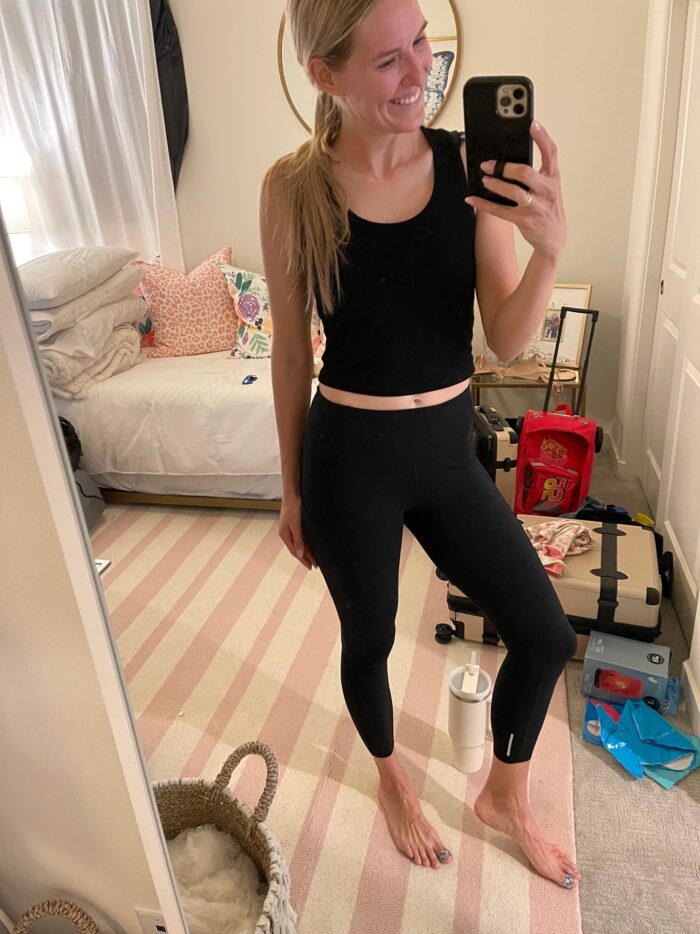 You know I love finding a good pair of leggings and tank top that are high quality. These Lululemon dupes are my all time favorite… I've had these for a few years. I love that they have a pocket on the side that fits your phone when you're out and about- so functional. I'm wearing this affordable tank top from Walmart. It was perfect for exercising in the warm and humid conditions. I especially love the neckline because I didn't have to constantly pull it up while working out.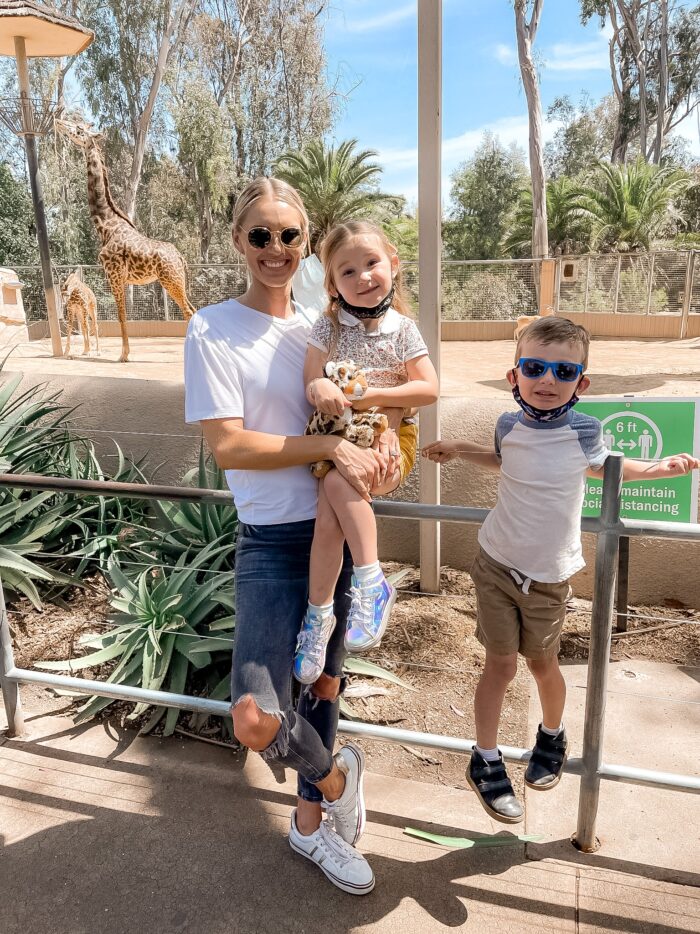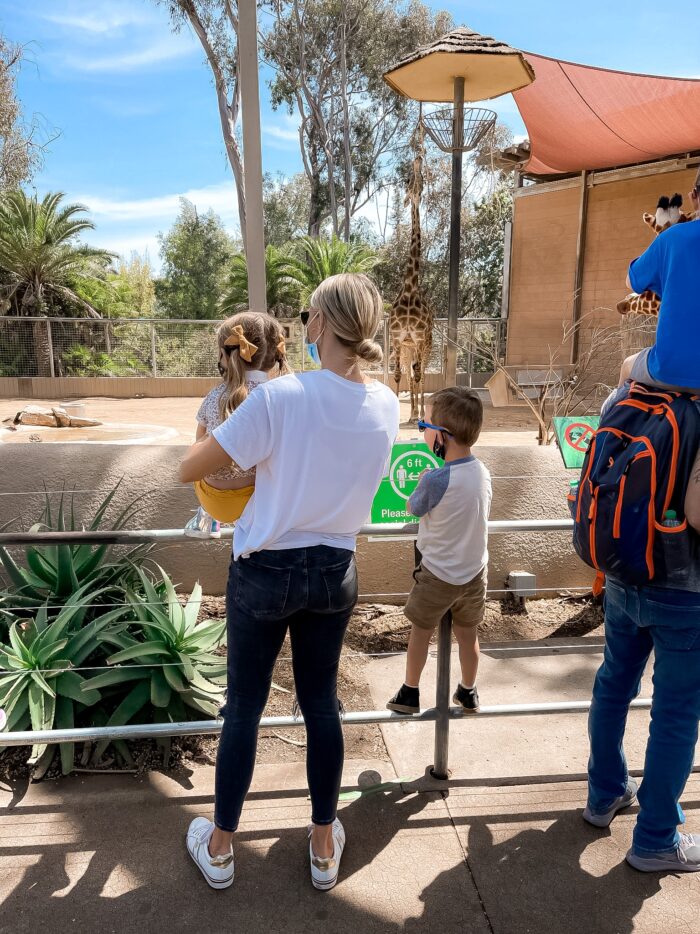 One of my kids favorite things we did was go to the San Diego Zoo! April was such a good time to visit, it was definitely a highlight of our vacation. I've had these Free People jeans for a few years now but I went ahead and found a similar pair here. I love pairing a cute basic tee with good jeans and sneakers.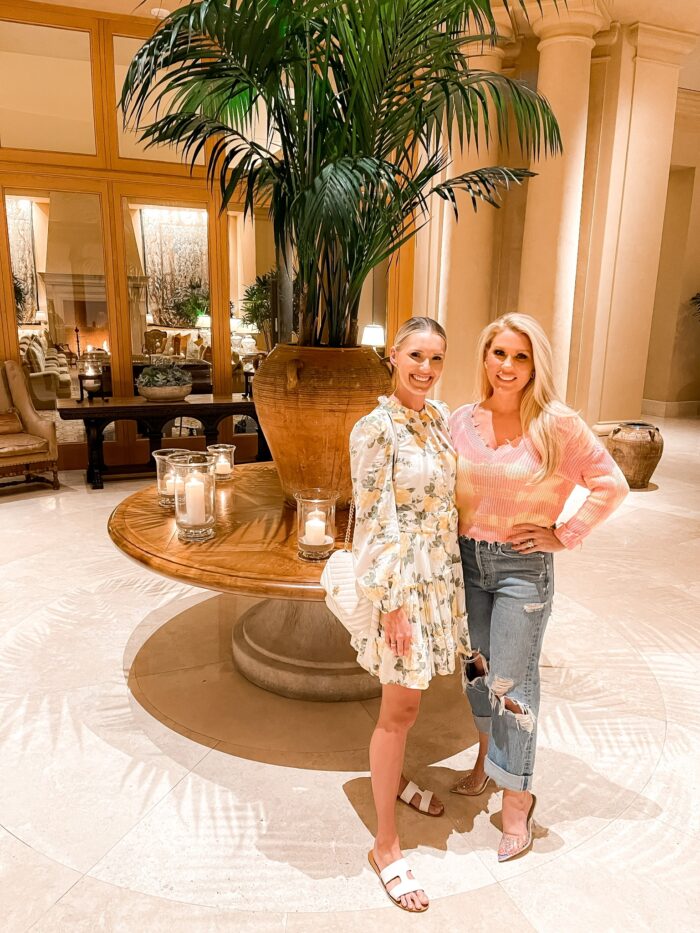 I was able to meet up with my friend, Gretchen Rossi at Pelican Hill. Recommend visiting here if possible because it has incredible views and is such a beautiful resort! Gretchen is going to be featured on my podcast, Fearless Infertility, soon! I can't wait for you to hear more of her story and insights- she is amazing!
My dress is from Rachel Parcell's newest spring collection. You can find amazing dresses and skirts in this collection here. My shoes (I have them in 3 colors now!) are linked here.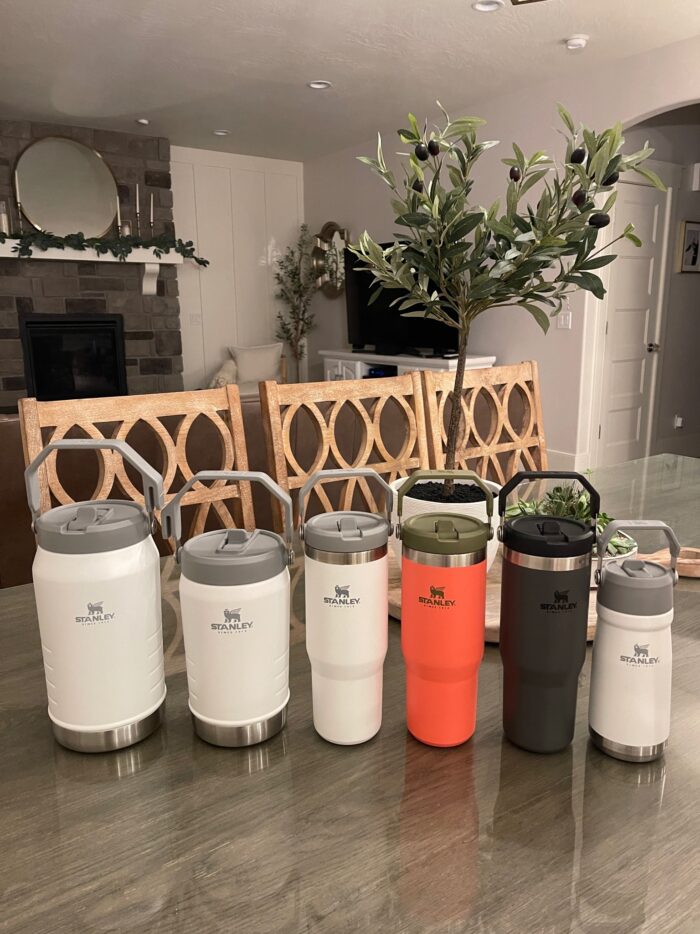 While we were road tripping I was so grateful I had my favorite tumbler from Stanley. They are launching a new line this week and I am SO excited about it. Can you tell we love them!? Their new bottles fit in a stroller cupholder (which is a game changer for kids). My husband and I would fill up our larger cups and then refill theirs as they needed more water. Check out their new line this Thursday!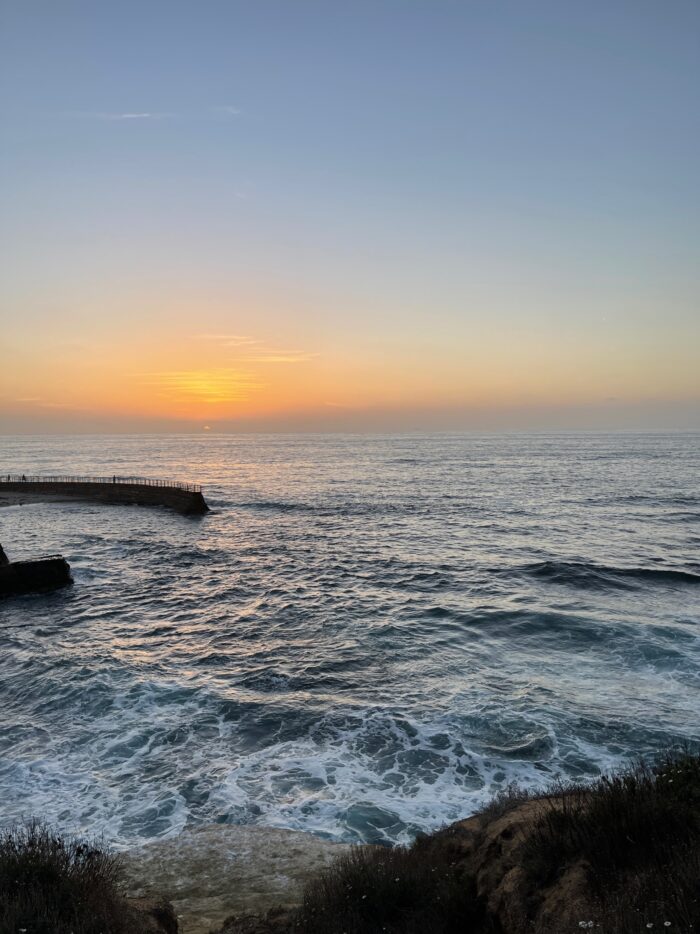 These were just a few of our favorite things in Southern California. Would love to know what some of your favorite things you've done and places you've eaten are in Southern California. Share below!
Visiting disneyland soon? tips for families here
tips for taking babies on a beach vacation in cancun here
summer essentials from amazon here