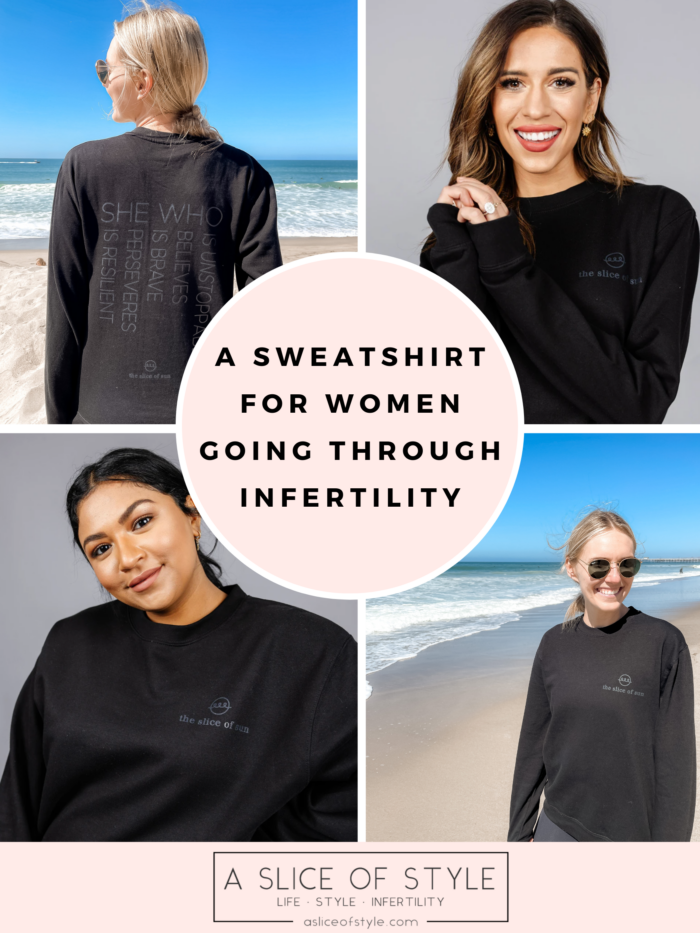 SHE WHO is resilient, perseveres, is brave, believes, is unstoppable. These are many of the words that lifted me while going through infertility. I used to wear a necklace to remind myself of how brave I was as I injected myself with shots. That necklace became my own secret reminder to keep being courageous. This Unstoppable Women's Sweatshirt was designed to be for others what my necklace was for me.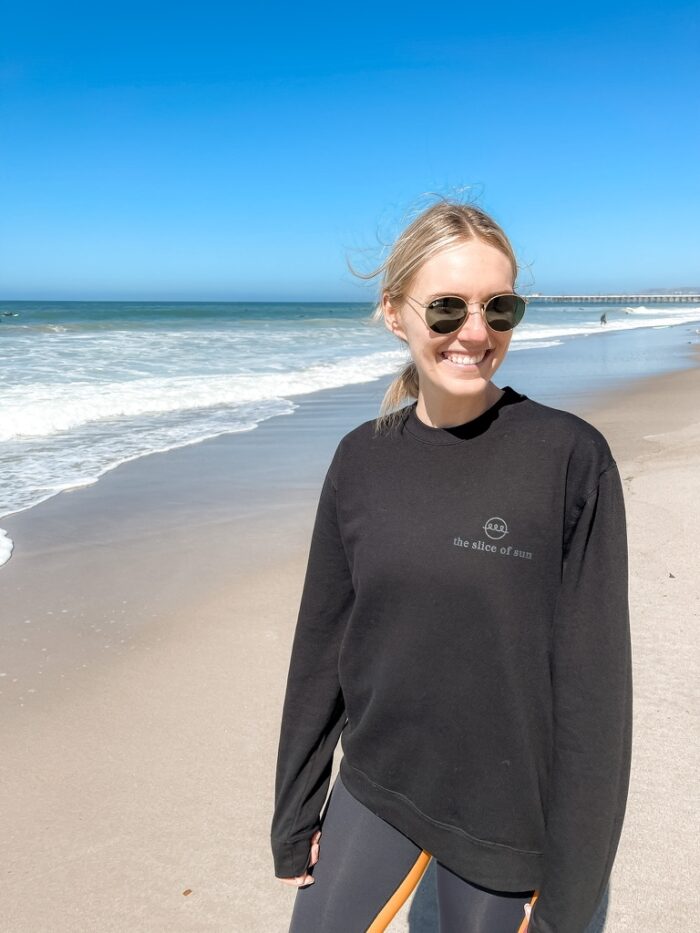 It took a lot of courage to be vulnerable and share my story with so many. The journey required perseverance. But this journey has opened doors I never would have imagined…it led me to you and so many others- a community filled with love and support.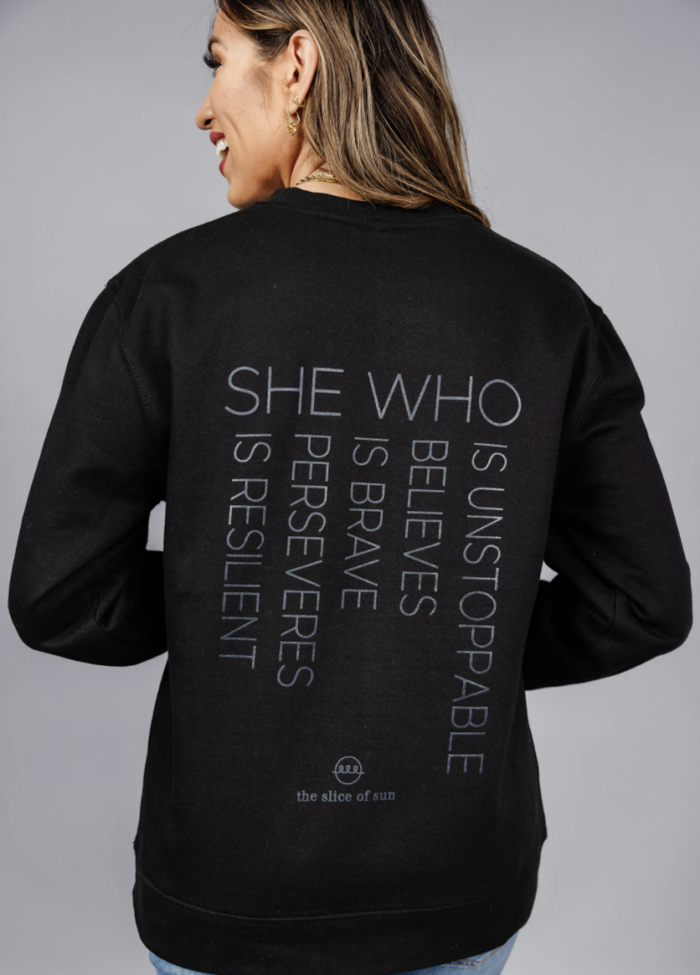 We purposely created this sweatshirt to be subtle so that it didn't yell, "Hey! I'm going through infertility!" to all the strangers that may read it as you pass by. I asked what empowering adjectives you wanted included on the back of this secret sweatshirt and this is it! I absolutely love how it turned out! Additionally, a portion from every sale goes to women diagnosed with infertility to assist with treatment, adoption, surrogacy and counseling costs.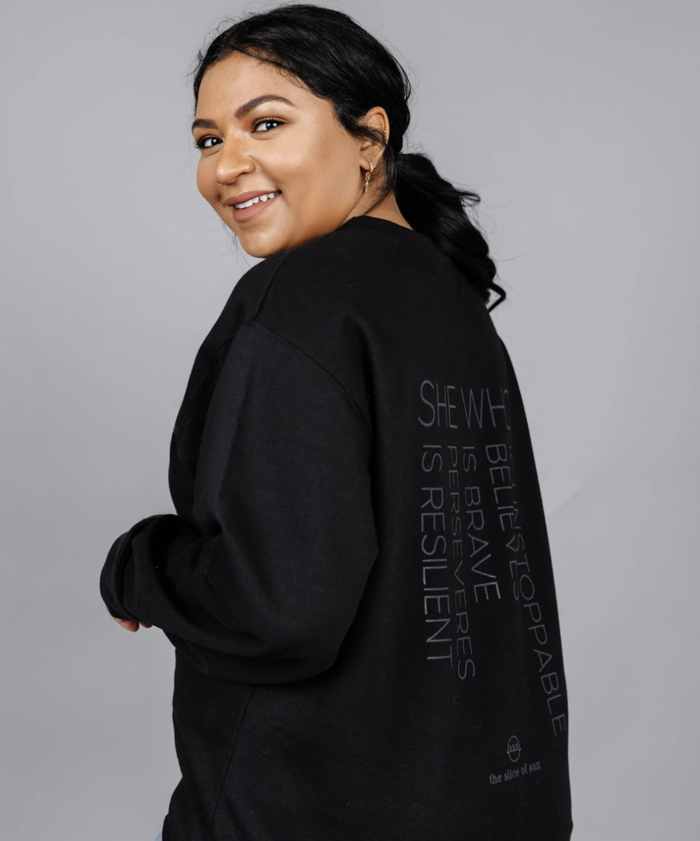 This sweatshirt is Black with a Charcoal shimmery text. I love it because its incredibly comfortable to wear, soft, and washes well. It would be perfect to wear during treatments, during your adoption journey, or to support women struggling with infertility, and as a reminder that you're not alone on this journey.
READ OTHERS PERSONAL JOURNEY + STORIES HERE
BEST GIFTS FOR THOSE going through INFERTILITY FOUND HERE
NORMALIZING FERTILITY CONVERSATIONS, READ HERE