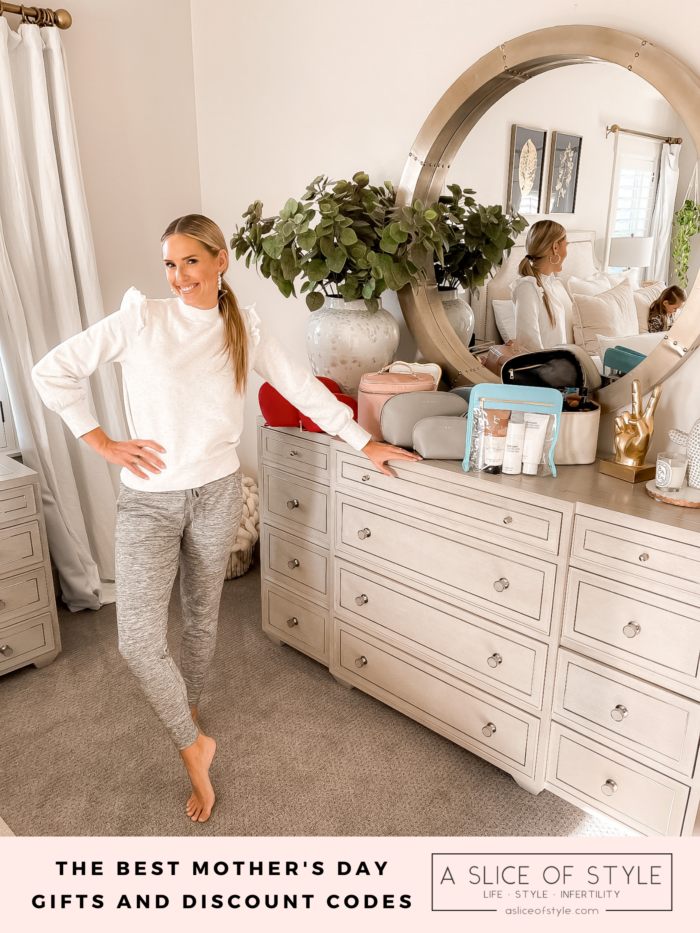 I can't believe that we're less than two weeks away from Mother's Day! Like, where has time gone? I love that this holiday is solely dedicated to celebrating the special women in our lives; Mothers, Sisters, Friends, & Aunts. This week I'm sharing with you some of my favorite things that would make the best Mother's Day gifts and discount codes to shop them!
The Most Luxurious Pajamas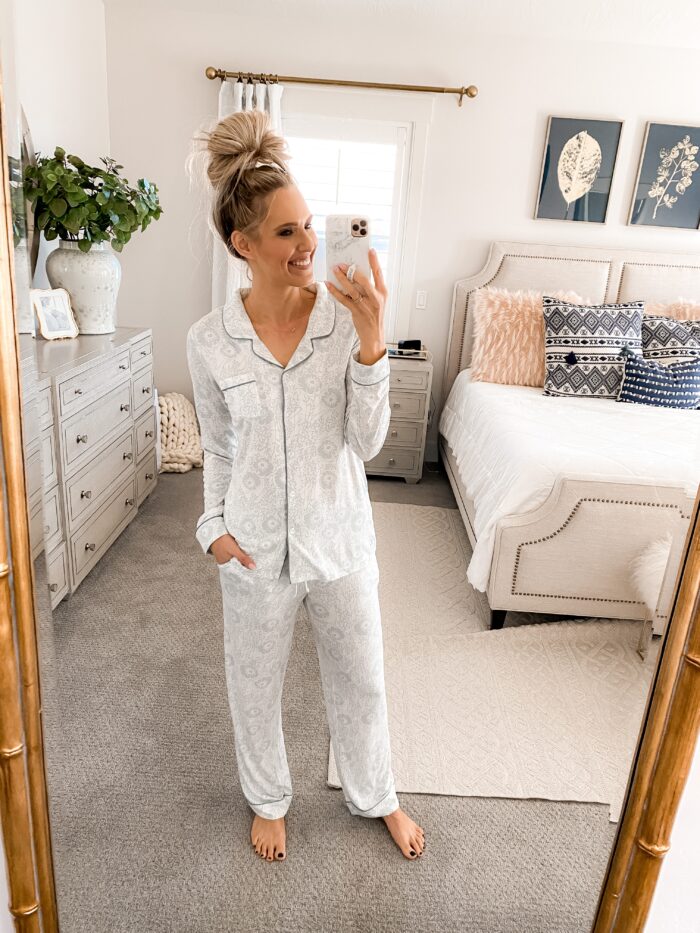 I LOVE these pajamas AND a portion of each sale goes to women experiencing infertility. I designed them for my infertility community The Slice of Sun and they are made from beautiful bamboo. Your mama (or YOU) would love to be wrapped up in them at night. They fit is incredible and the fabric is so incredibly soft! They are 25% off right now!! True to size.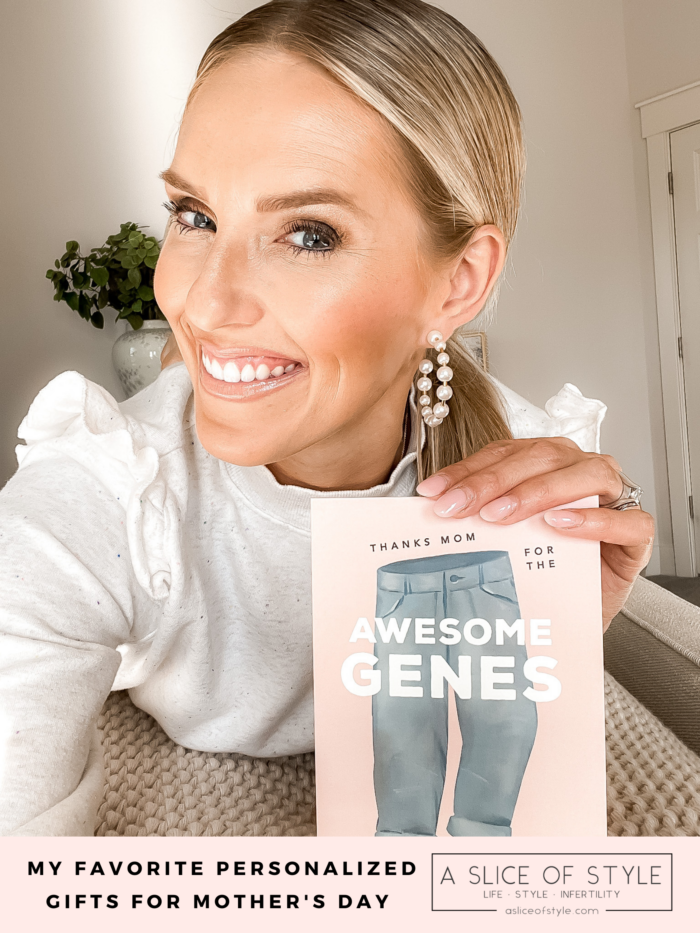 Personalized Gifts for Mom
One of my favorite things to give and receive is a personalized card. I love it when my kids come home with handmade cards or Tyler finds me something funny and memorable. I just ordered these darling cards and personalized gifts for my own Mom and other important women in my life at Minted.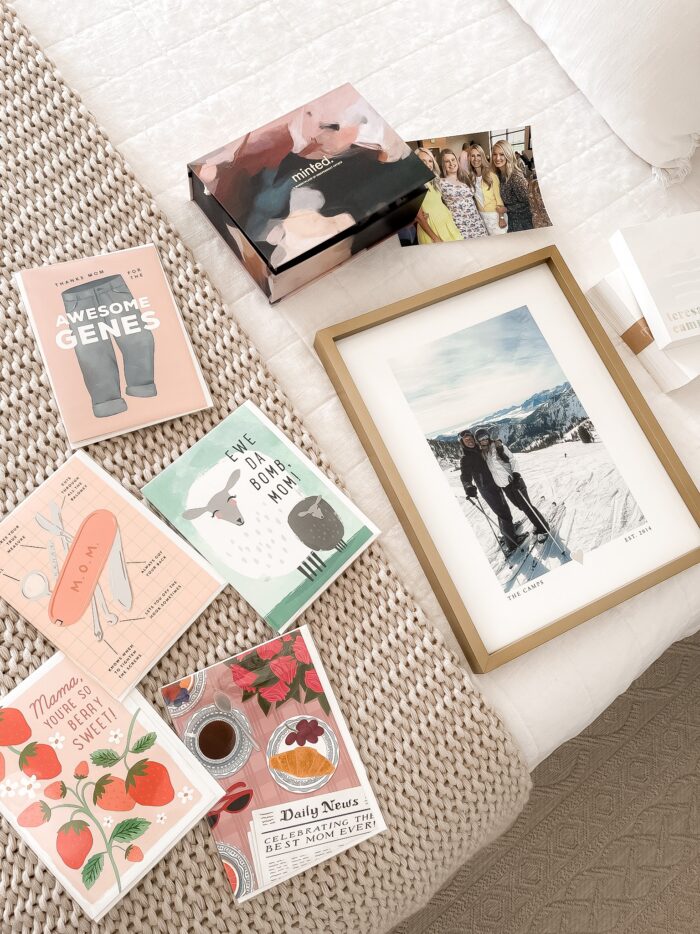 At Minted, you can create custom pieces or use designer templates. I love how easy they make it to upload my own pictures, order, and I received my items pretty quickly. The quality of these cards and personalized picture frame was such high quality- I can't wait to give these to my loved ones.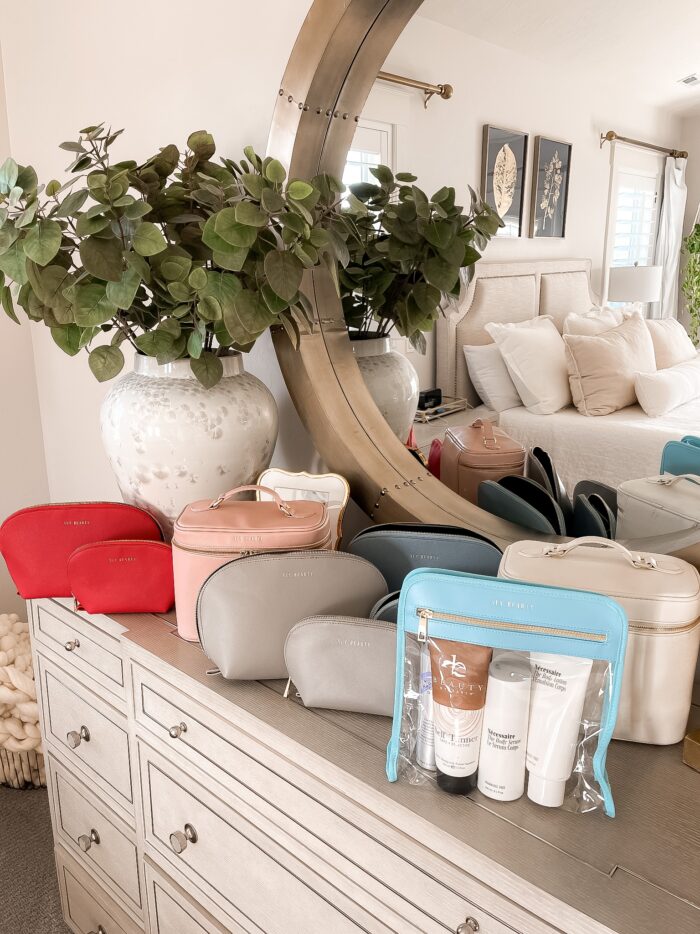 My Favorite Cosmetic Bags from Sly Beauty
Next up are my all-time favorite cosmetic bags! I would feel like the luckiest girl if someone gave this to me; they would be such an amazing gift to spoil your girl with. Sly Beauty Cosmetics offers multiple different bags: The Ever Need (and trust me, you need this), Lip Luggage (where are all my lipstick and lip gloss lovers at?), and the Aerosol bag (this is amazing for traveling and storing all your sprays) are just a few I love.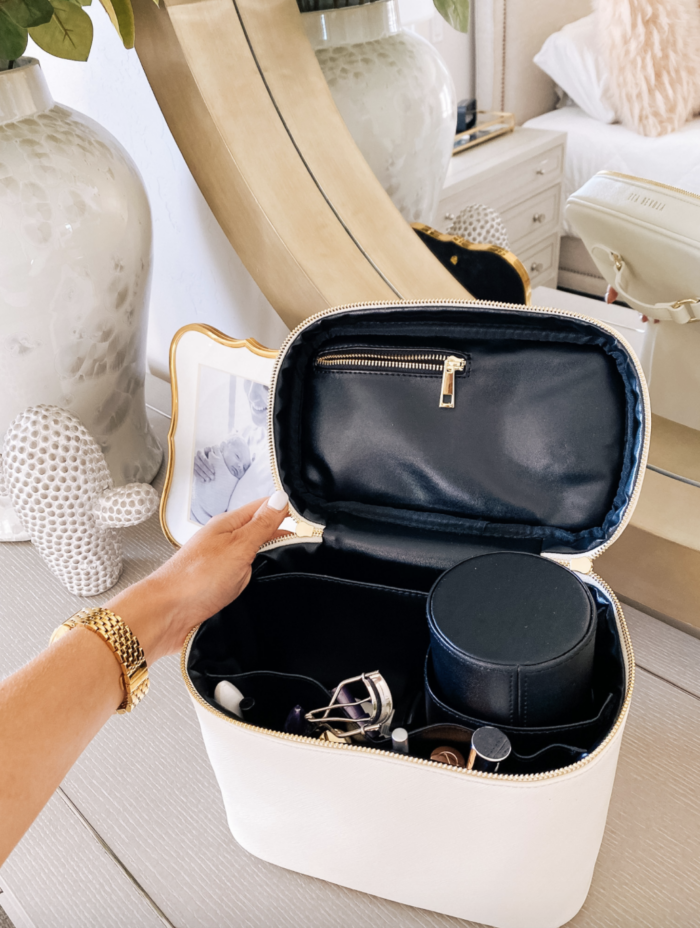 Discount Code for Sly Beauty
This is the Ever Need bag and its amazing! I love this bag because I have a makeup organizing system, it's super great to travel with, and honestly I use it everyday (you can see how I apply my makeup HERE) because it saves me so much time; all of my makeup has a specific spot. You can see how I organize my Ever Need bag HERE. I use my Ever Need bag and Horizon Duo bag the most (they just came out with a gorgeous yellow Horizon Duo too).
As promised, I'm sharing some of my favorite Mother's Day Gifts AND Discount Codes in this blog post; Sly Beauty has generously offered a special discount for each of my readers. Use code: JENICA25 at checkout to receive 25% off your entire purchase.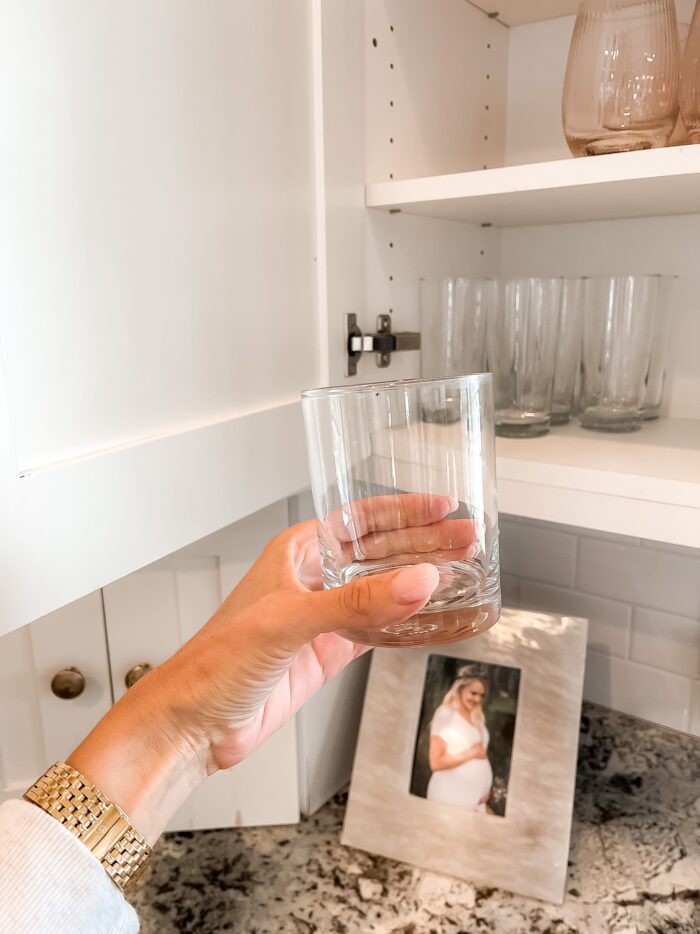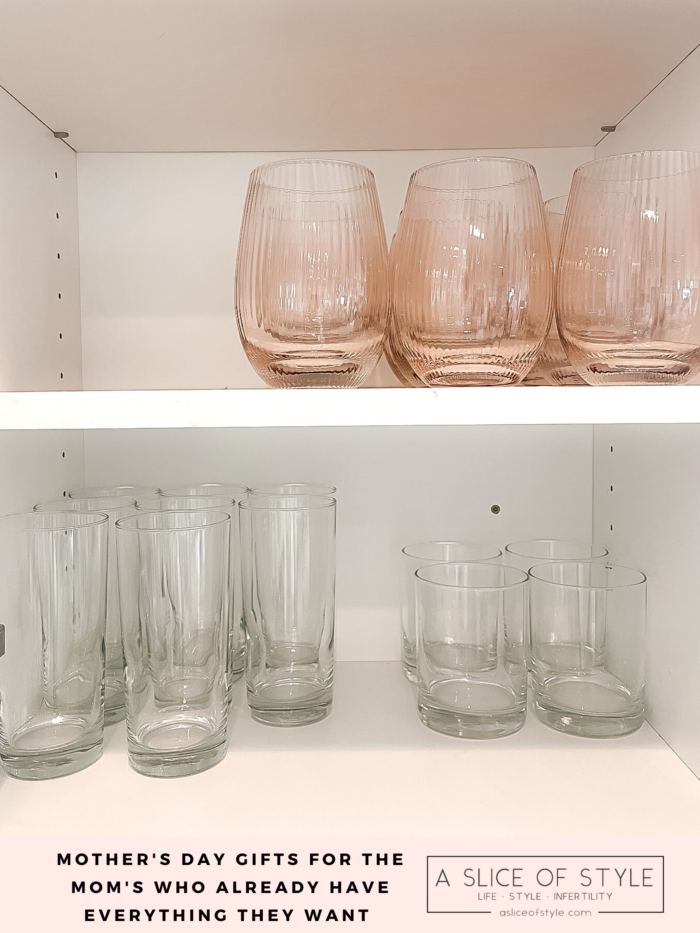 Gorgeous Glass Tumblers from Williams Sonoma
We all know someone who already has it all (and if they don't, they just go and buy it) don't we? Because finding gifts for them is sometimes the hardest, I wanted to share with you these beautiful glasses I purchased at Williams Sonoma. I and absolutely love them because they don't break, are sturdy, and so beautiful; they're great for updating older ones.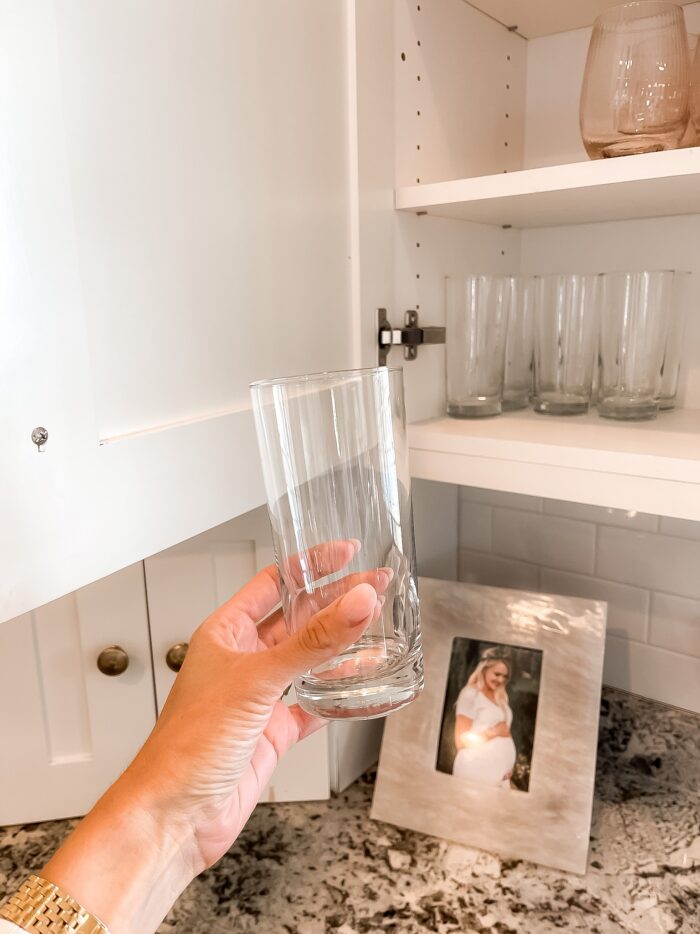 These glass tumblers come in two sizes at Williams Sonoma. If you prefer the large glasses, click HERE. For the smaller ones, click HERE.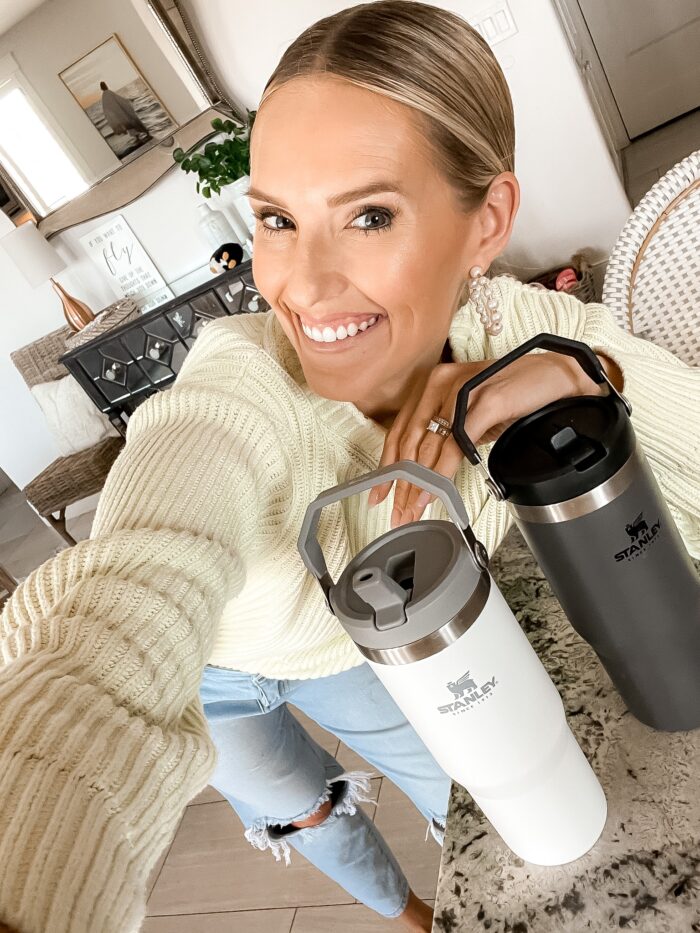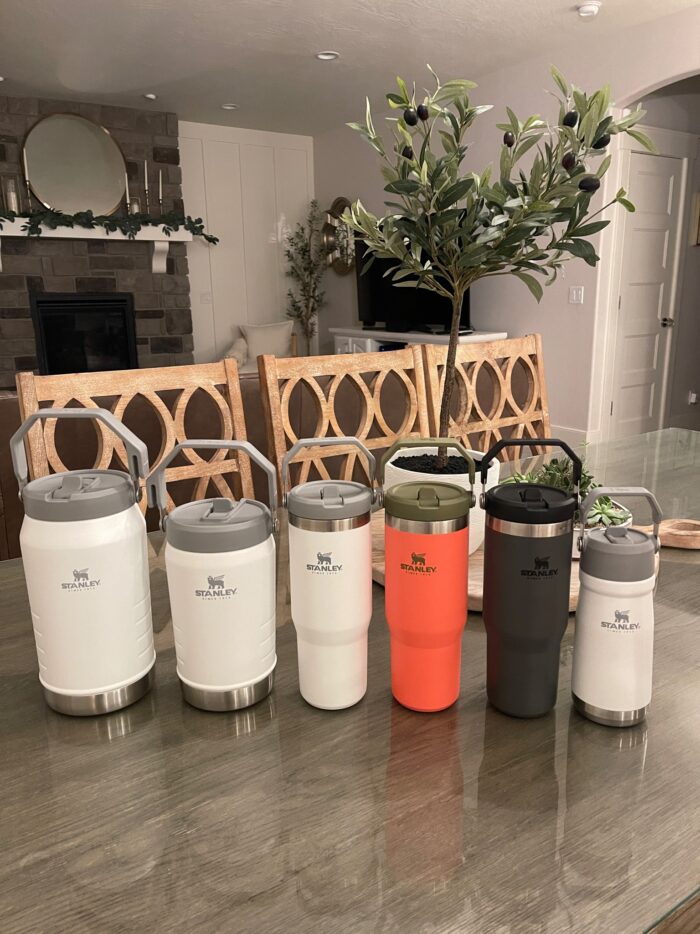 The best water bottles from Stanley
Next up, are my very favorite (won't go anywhere without it) Stanley cups. Ya'll know I love them because I talk about them all the time (read an article I wrote about why they're my favorite HERE). Stanley just came out with a new line that is next level. Their hydration line doesn't spill which is great for throwing under the stroller, taking on trips, to dance or sports practices… you name it. What I love most is how they fit in the cupholder of my car. My kids use the smaller ones (17 oz.), Tyler and I drink from the larger bottles (30 oz.), then we use the oversized (40 oz. and 64 oz.) to refill our other bottles when we're on-the-go. Stanley's tumblers and bottles sell out really quick, so make sure to grab yours fast if you want one.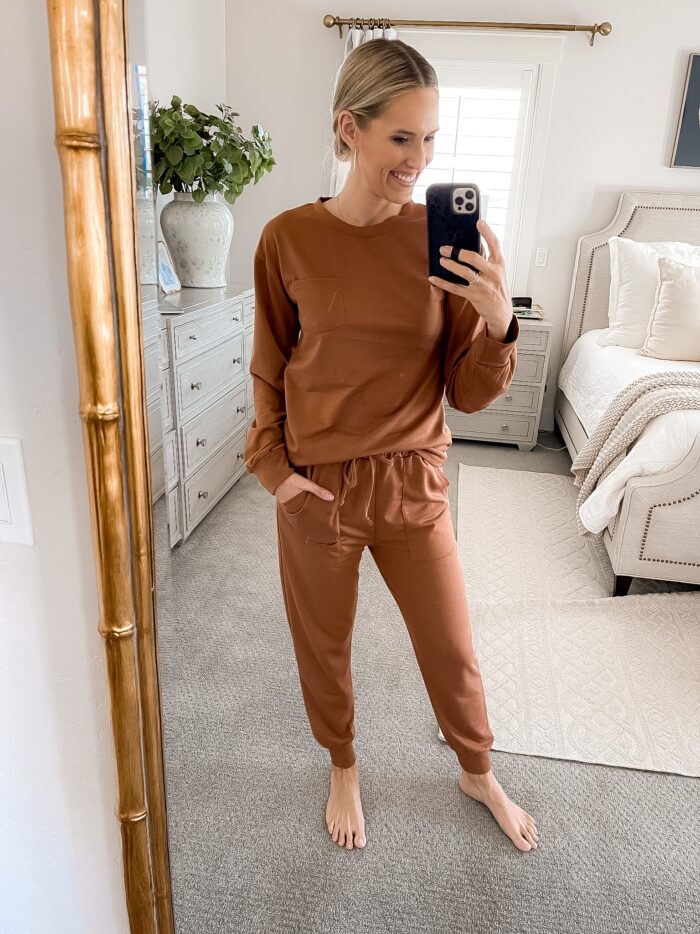 The coziest gift for Mom
I have this jogger set in 4 colors and patterns now (they're that good!). It is my absolute favorite jogger set because of how lightweight it is, soft, and so comfortable for lounging around the house or running a few quick errands. The best part is, the entire set only costs $35. I absolutely love it! You can't go wrong with this if you're looking for something extra cozy to give this year.
OTHER DISCOUNT CODES AND LINKS:
Shop all of my Amazon favorites HERE
15% off Tubby Todd Purchase using THIS link.
10% off Loopy Cases using code: asliceofstyle10
15% off Beddy's using code: ASLICEOFSTYLE
15% off Zip Top containers using code: JENICA15
10% off Clean Simple Eats using code: JENICAPARCELL
I hope you guys have the best Mother's Day! I'd love to know what you buy for the special women in your life so leave a comment below! xo
looking for more ideas? i've listed some HERE
Read about my first mother's day here
last minute shopping? Check out my recent amazon favorites here