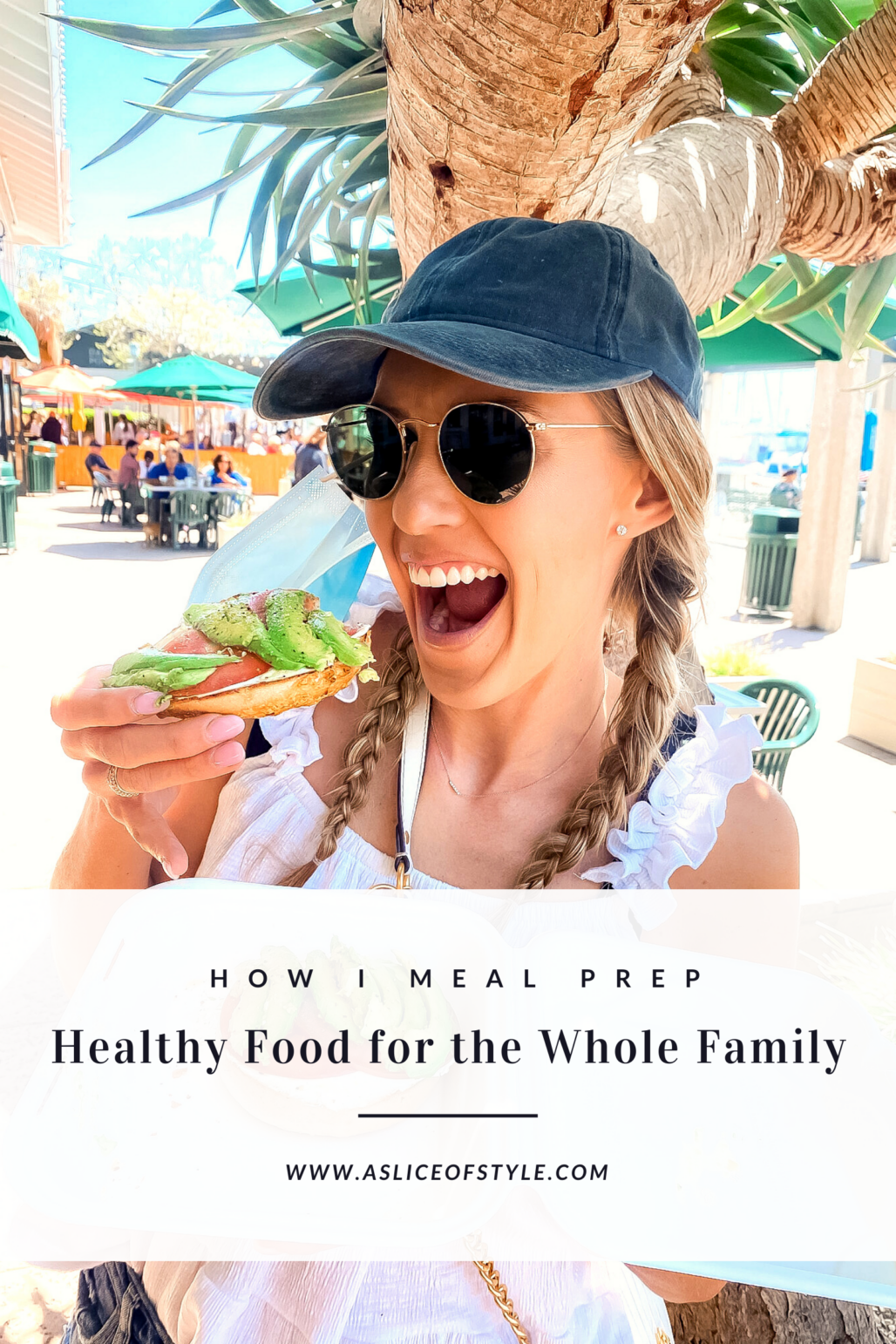 Hey friends! Some of the most frequent questions I get asked are often centered around food; what I eat, where I find recipes, etc. Today I'll be sharing with you how I meal prep healthy foods for the whole family, the food storage containers I use and love, favorite snacks I always have on hand, and why preparing food and eating clean is so important to me.
Why I meal prep
My #1 tip is to always, always prepare your food beforehand. Yes, its super annoying every single time but if I don't, I eat like crap and then I feel like crap. Meal prepping makes such a difference in my overall health, its honestly life-changing. I choose to eat healthy and prepare my food in advance otherwise I'm eating processed and packaged food that makes me feel crummy. I honestly keep it pretty simple: Breakfast- 4oz grain, 6oz fruit, and 4oz protein then for Lunch/Dinner– 6oz veggies, 4oz protein, and a whole fruit.
What matters most, is that you find something that works for you and then stick to it; consistency is key.
How I meal prep
Every Sunday I dedicate a few hours of my day to preparing food for the upcoming week. These are the foods I almost always prepare:
Vegetables– Costco is the best place to purchase vegetables in bulk that last the entire week. I typically buy a large bag of broccoli and brussels sprouts, place them on a baking sheet, sprinkle this salt on them and then bake both in the oven at 420 F for 20 minutes. While the vegetables are cooking I like to peel and cut carrots so that when anyone in the family needs a quick snack they have something handy in the fridge.
During the week I honestly keep things pretty simple and so I like to sauté the cooked vegetables, add a protein, and I'll either drizzle a Primal sauce/dressing on top or sauté the meat and vegetables using one of my very favorite seasonings from Redmond.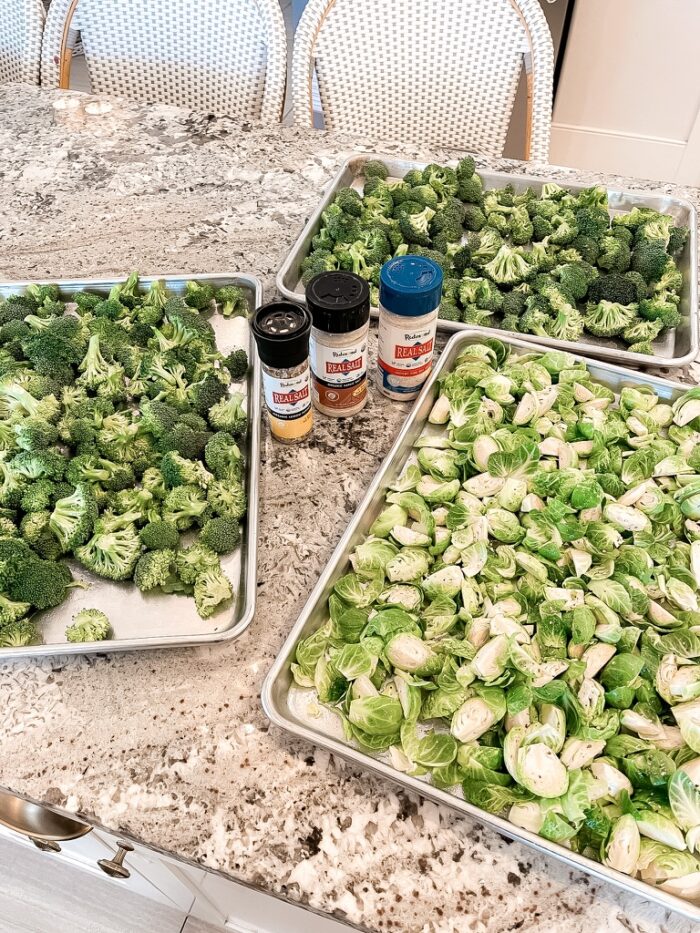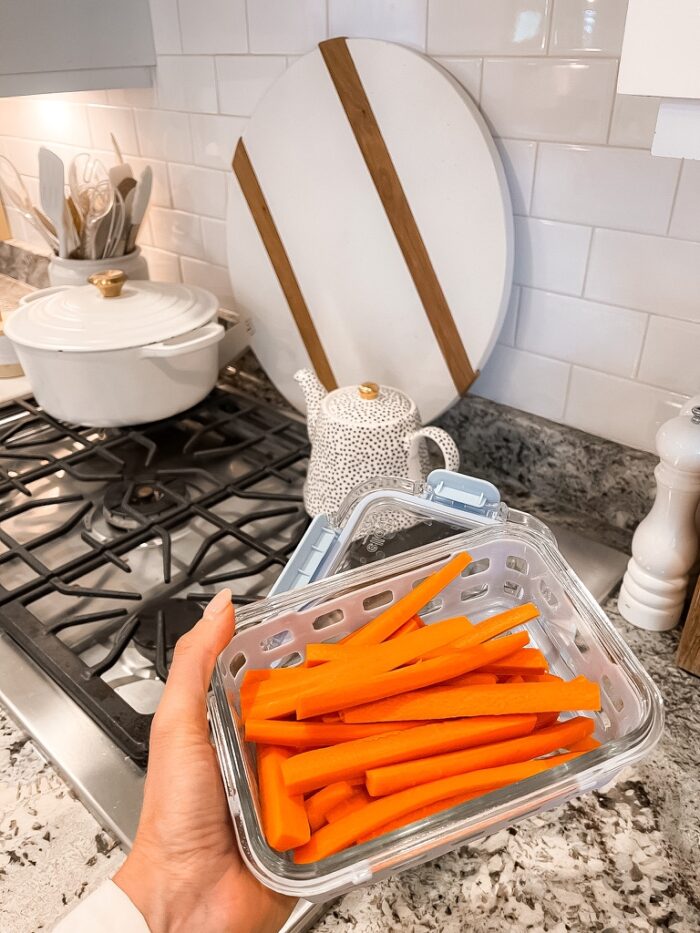 Ground Beef– My favorite beef is purchased from Butcher Box. I especially love this because its 100% grass-fed beef that is such high quality delivered right to my doorstep. They make it so easy to select the types of meats I want/need in a given month and it tastes AMAZING. Once my ground beef is cooked, I store it in this glass container.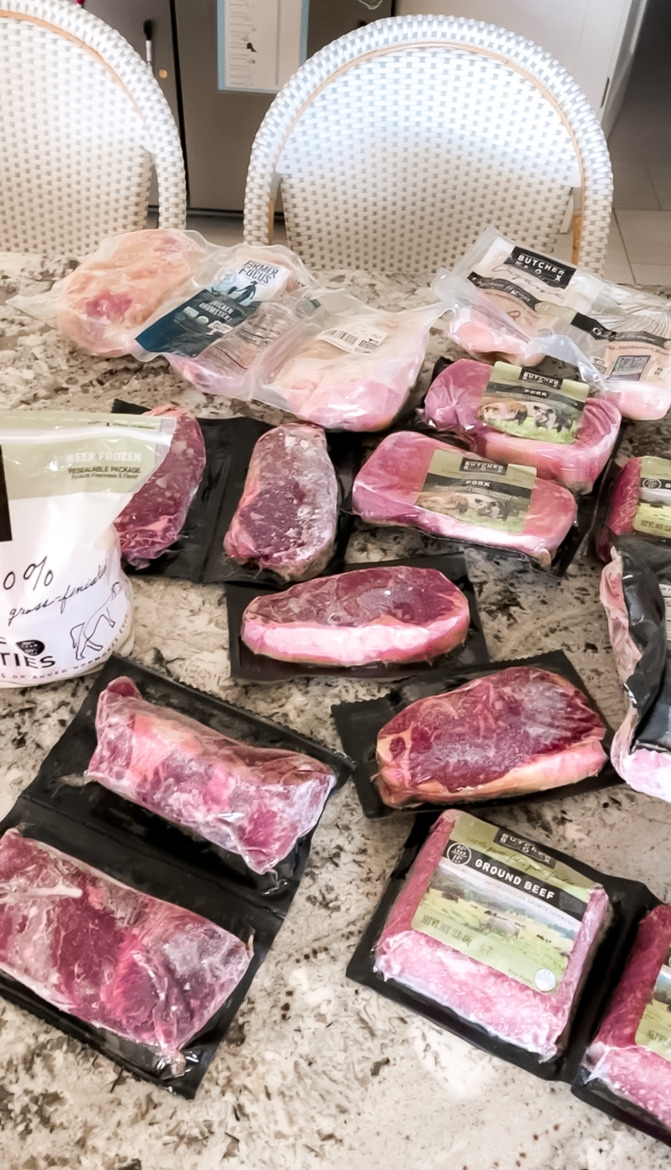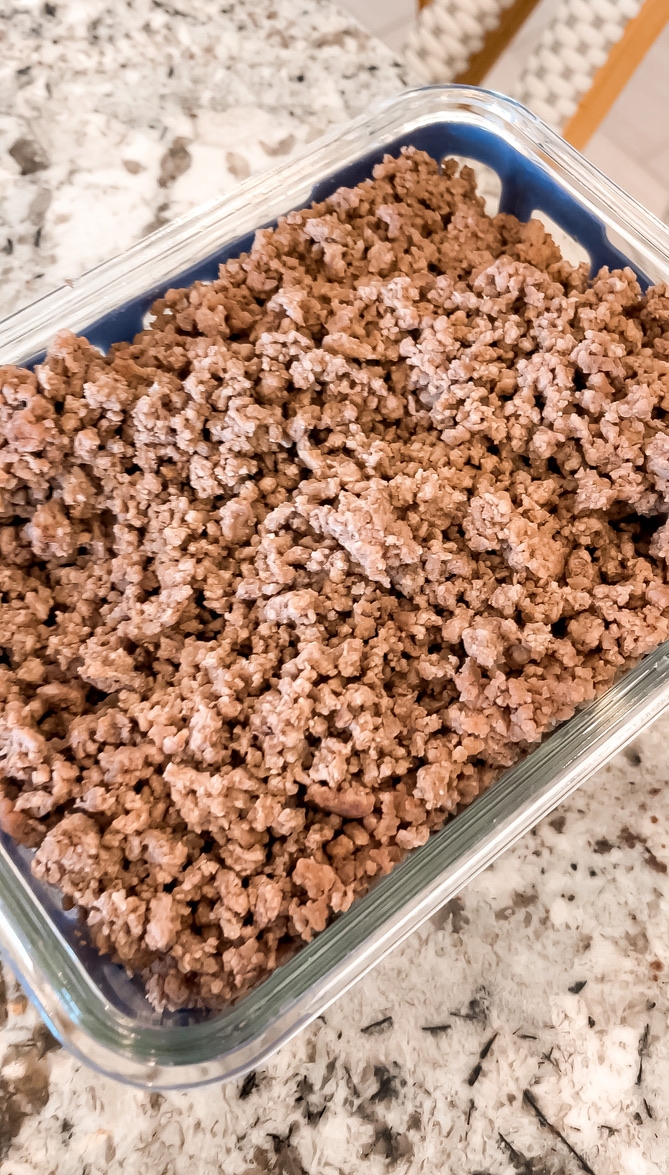 Salads- Preparing salads for lunches are a great way to take healthy food with you while on-the-go. I purchased this amazing salad size container from Amazon last month and have been loving it (in fact, I'm ordering some more). I love how much it holds but also the glass helps my salad stay fresh longer; its the best! My very favorite salad dressings are made by Primal because they substitute soy for coconut aminos and you can get some here.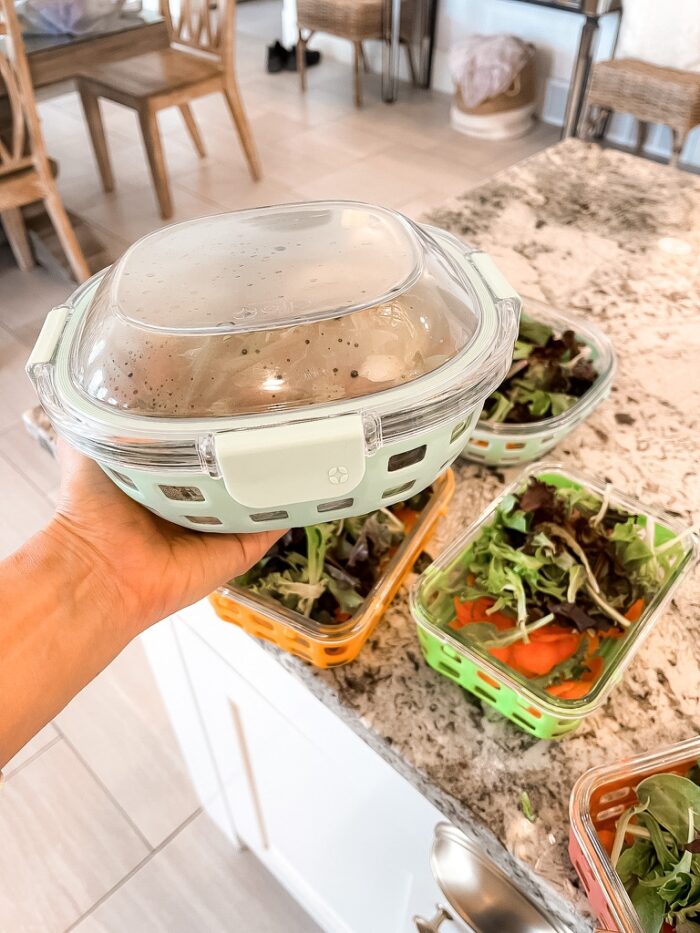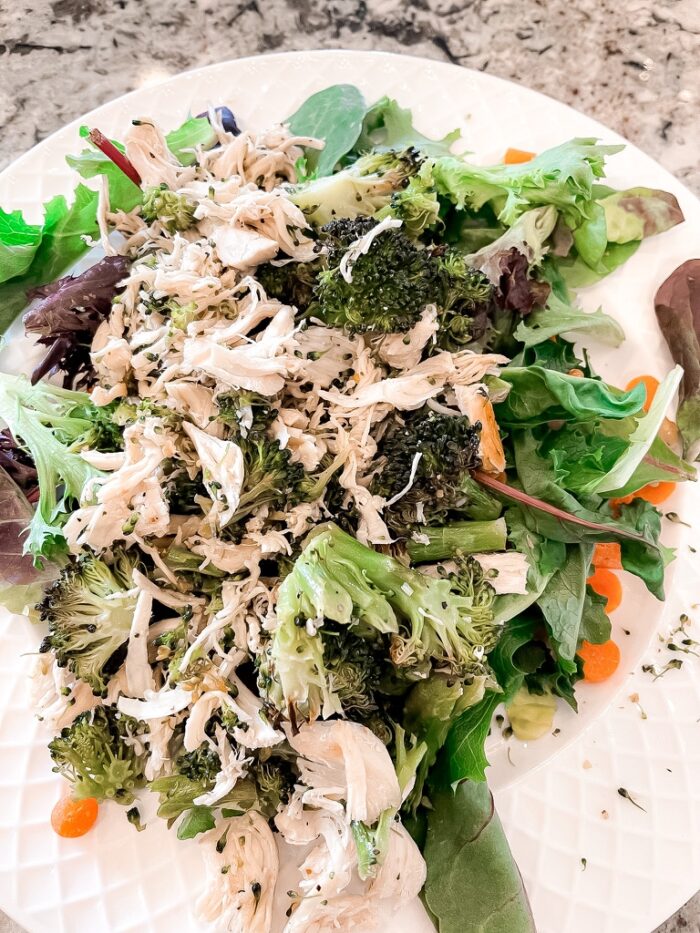 Chicken & Eggs- I absolutely love my Instant Pot. I use this each week to cook hard-boiled eggs for part of my protein at breakfast (see how to cook the perfect hard-boiled egg in your Instant Pot HERE) and to cook chicken so I always have some on hand and ready to go for meals (read about the best Instant Pot chicken HERE).
Snacks I always have on hand
I always have a few snacks on hand and these are my go-to's:
ZBar, shop HERE
Apple Sauce Pouches, purchased at Costco
Chomps Beef Sticks, shop HERE
Clean Simple Eats Nut Butter- pair this with an apple and its SO dang good. I love the midnight coconut almond which you can get HERE
Re-Lyte Electrolyte Mix- mix this with water (in this bottle) and gives your body the minerals you need. You can get some HERE.
Redmond Real Salt- you're probably laughing, but I seriously take this personal one with me everywhere I go. Nothing else compares!
100% grass-fed polish sausage, I purchase this at Costco.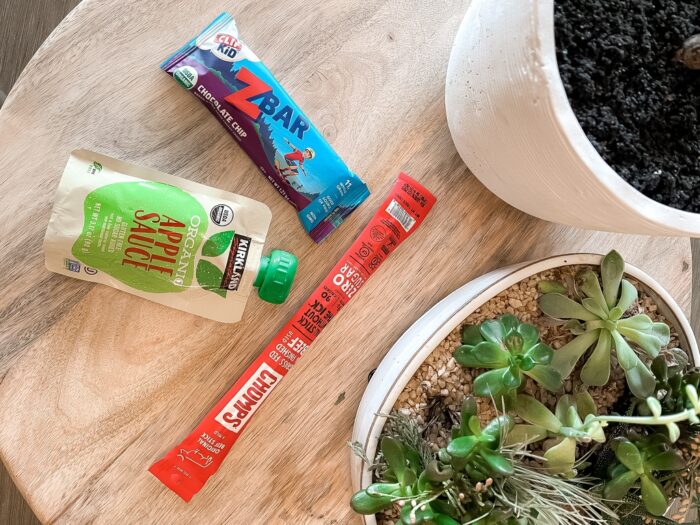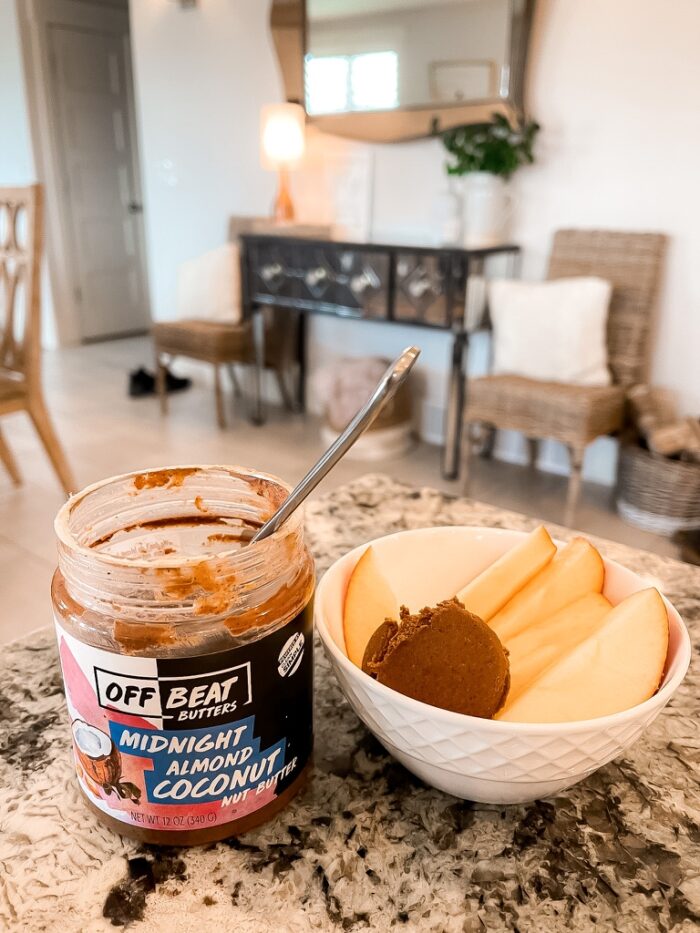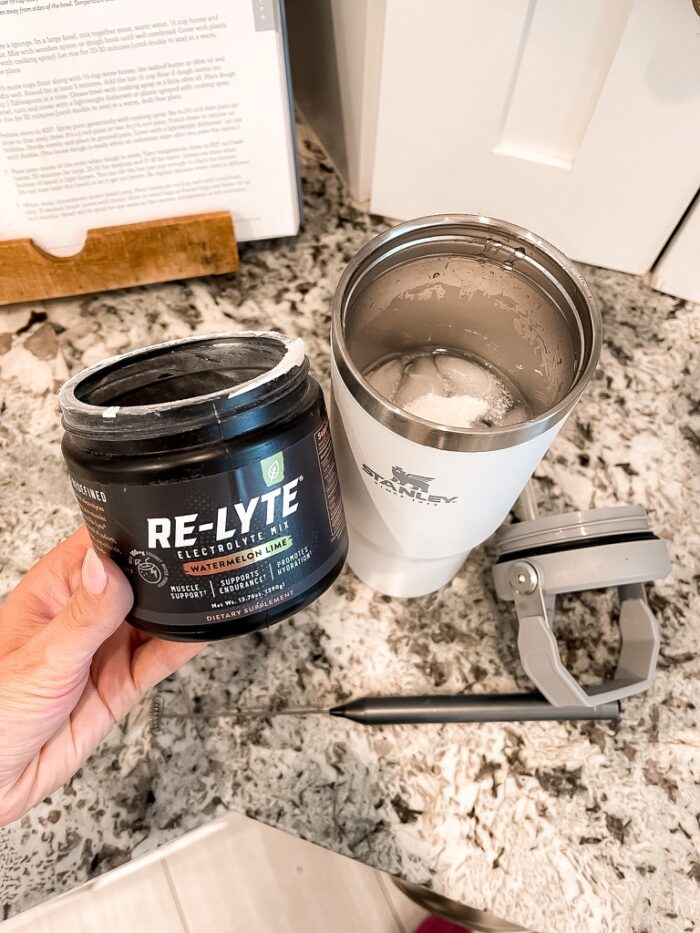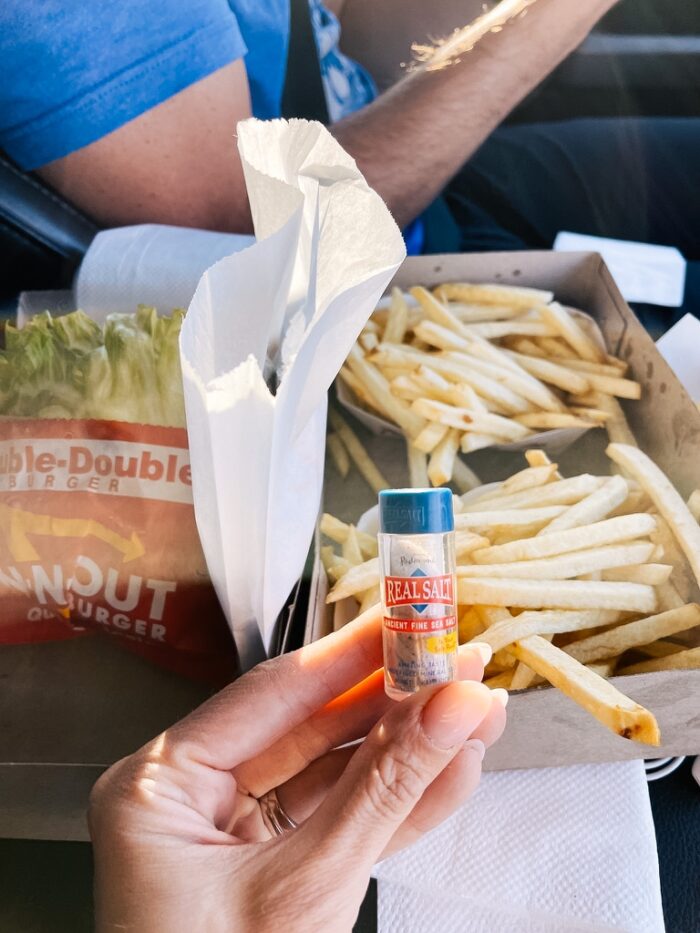 f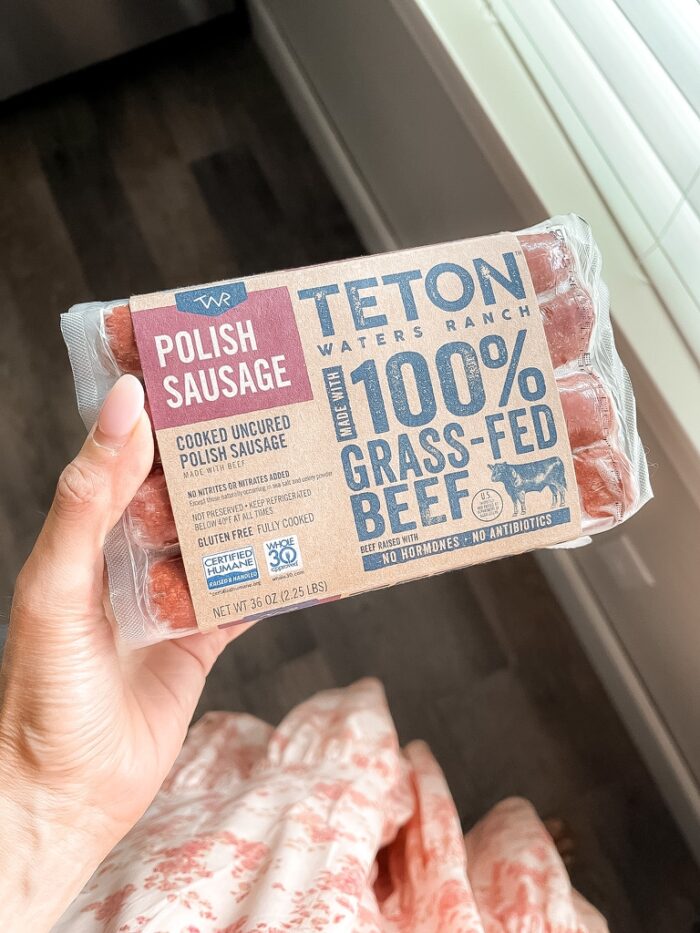 My favorite food storage containers
ZipTop Containers- these silicone containers are so amazing. They store easily; I love that I don't have to find a lid and come in all sizes to fit different needs. I actually use these to place snacks and my kid's lunches in for school. They are microwave-safe, freezer-safe, dishwasher-safe, and such high quality! Make sure to scroll down for a discount code to use at checkout.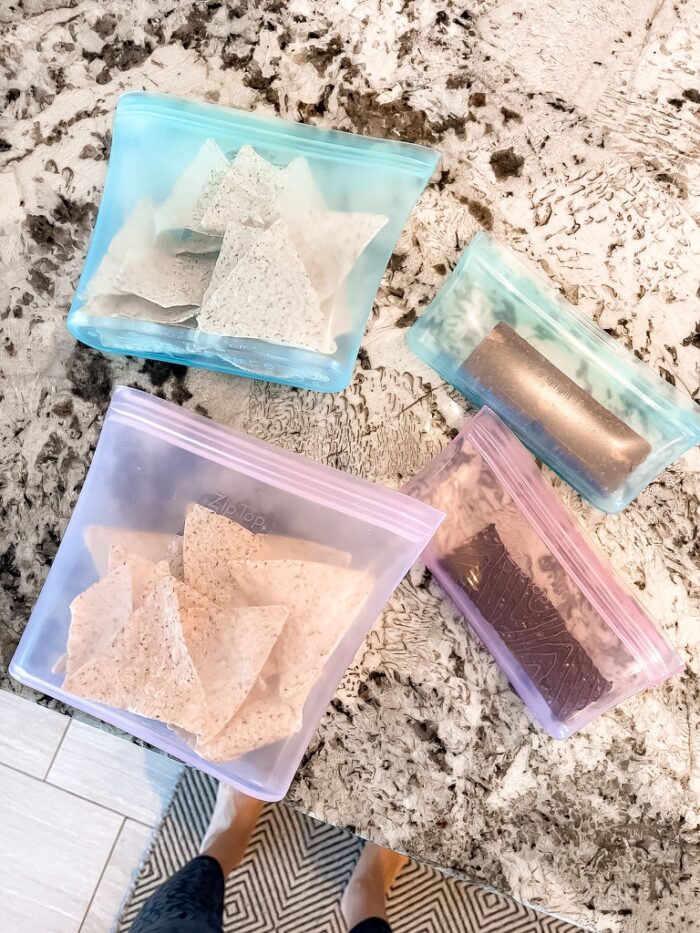 I also really love these Ello glass containers. I love the variety of sizes they offer, they seal tight, and hold all of the healthy food for the whole family that I prepare on Sunday. Make sure to also check out the large salad container which you can get here.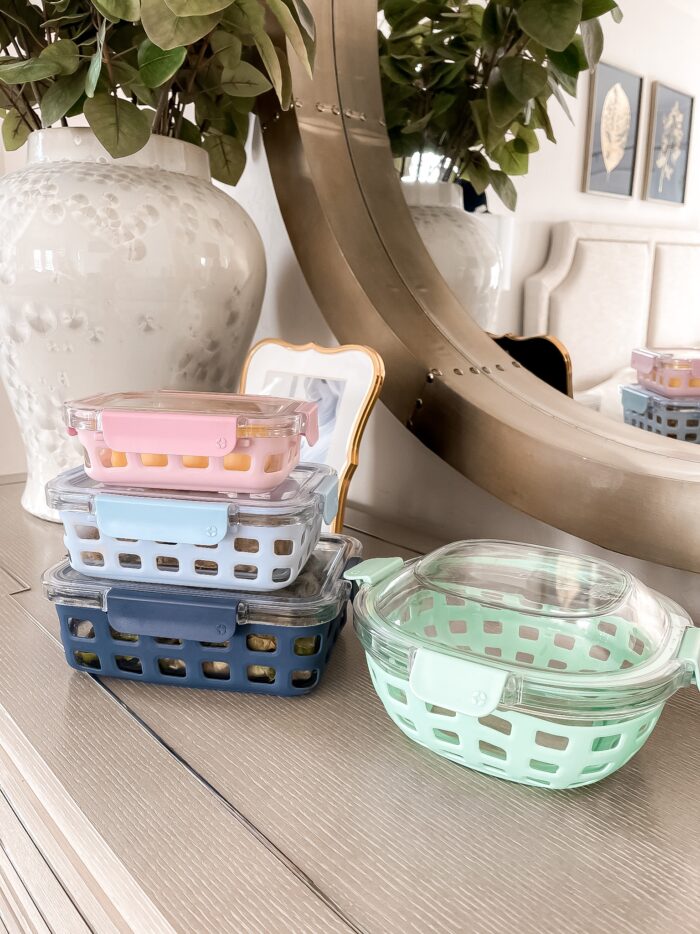 Discount Codes
FIND MORE HEALTHY SNACKS FOR KIDS HERE
WANT TO KNOW WHAT I EAT IN A DAY? READ HERE
LEARN ABOUT MY WORKOUT ROUTINE & TOOL FOR EATING HEALTHY HERE