Hey ya'll! If you're one of the many people who's been asking about where to find the best toddler pajamas, then this post is for YOU! Finding high-quality fashion at an affordable price is something I'm so passionate about. I can't wait to share amazing deals with you on our favorite toddler pajamas.
The Best Toddler Pajamas Found On Amazon
Amazon has incredible pajamas for less than $20 a pair! I've been really impressed at how soft (even after washing several times), lightweight and CUTE these ones are! I also love how many fun patterns there are to choose from here. Tap the pictures below to shop the specific patterns and styles I bought for Goldie and Harris.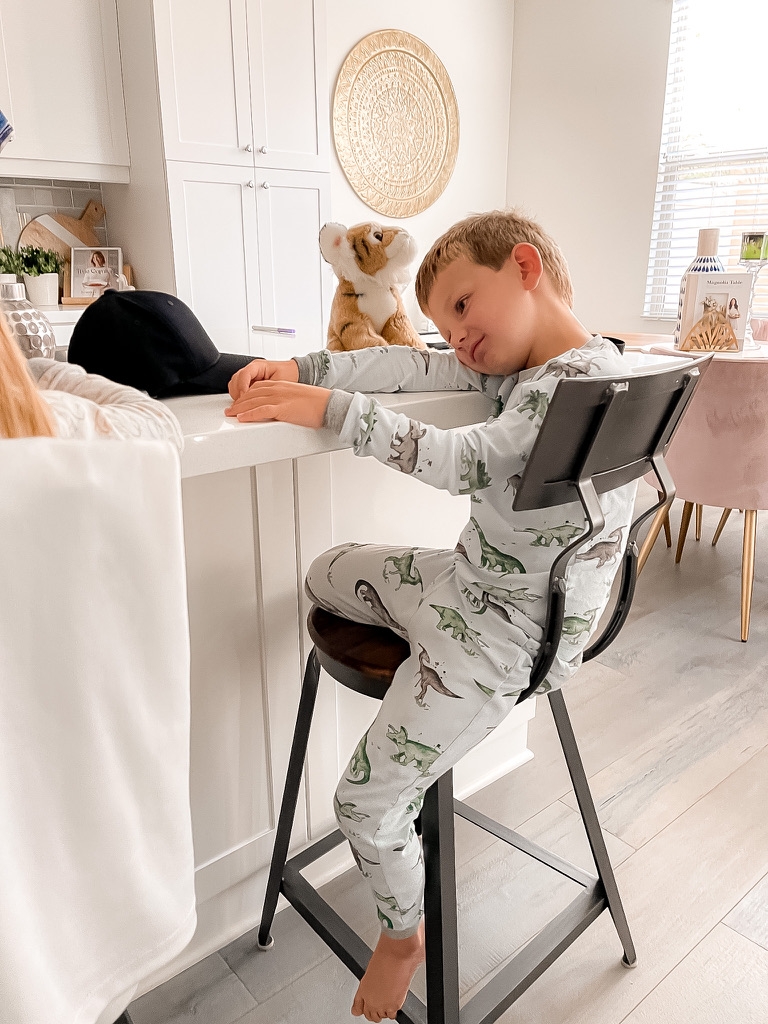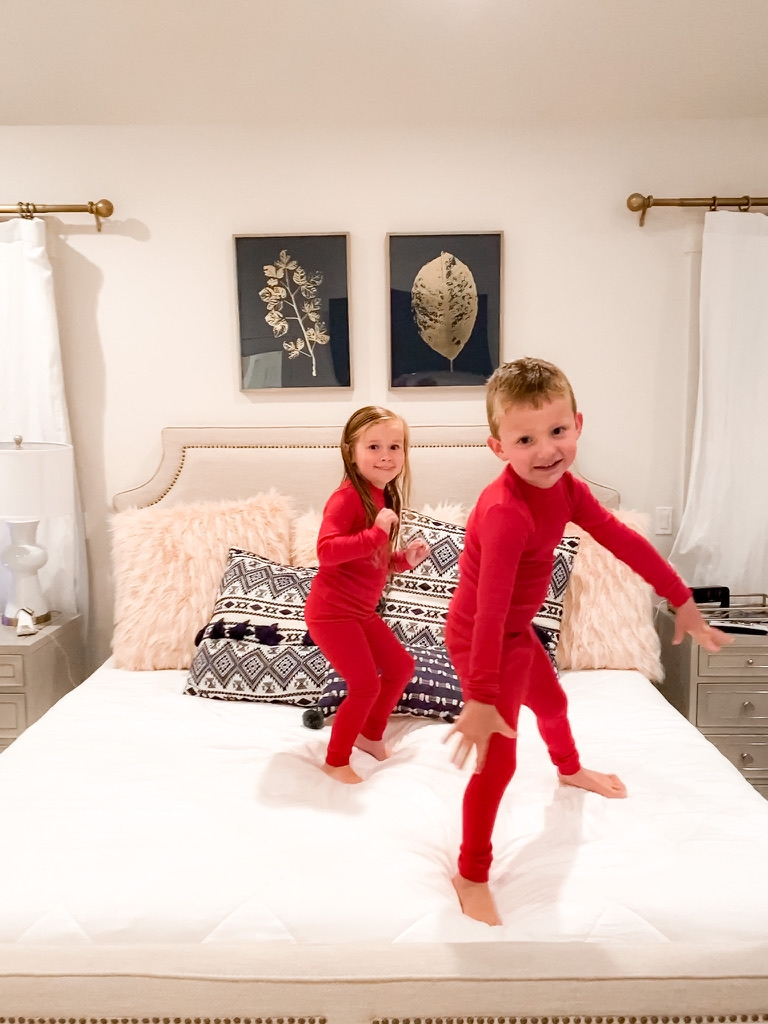 Nothing like a little late-night dance party, am I right?! I have the KOVE Speaker and its seriously the best. Right now (for a limited time) you can get one for 67% off with code: J68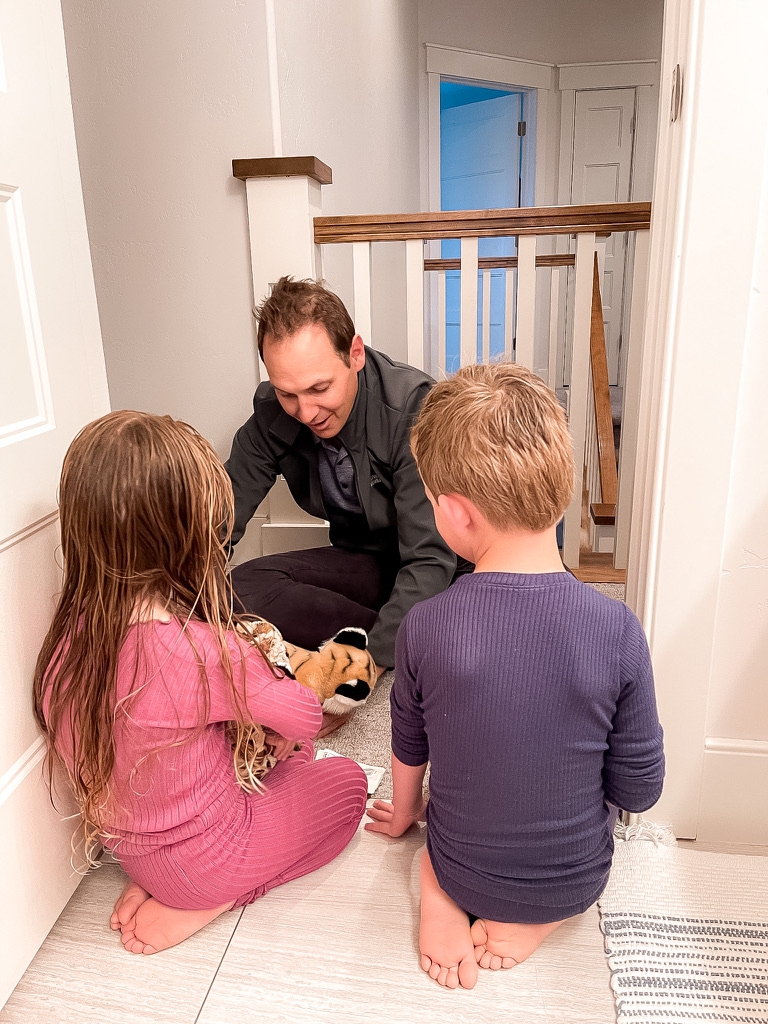 Did you guys see my recent reel on instagram?! Harris was asked what job he wanted when he got older and his response is everything to me; you can watch it HERE. Tyler is the best dad! P.S. I just saw that on Amazon you can get these exact pajamas that Goldie and Harris are wearing in shorts/short-sleeve combo sets HERE. Those would be absolutely perfect for Summer!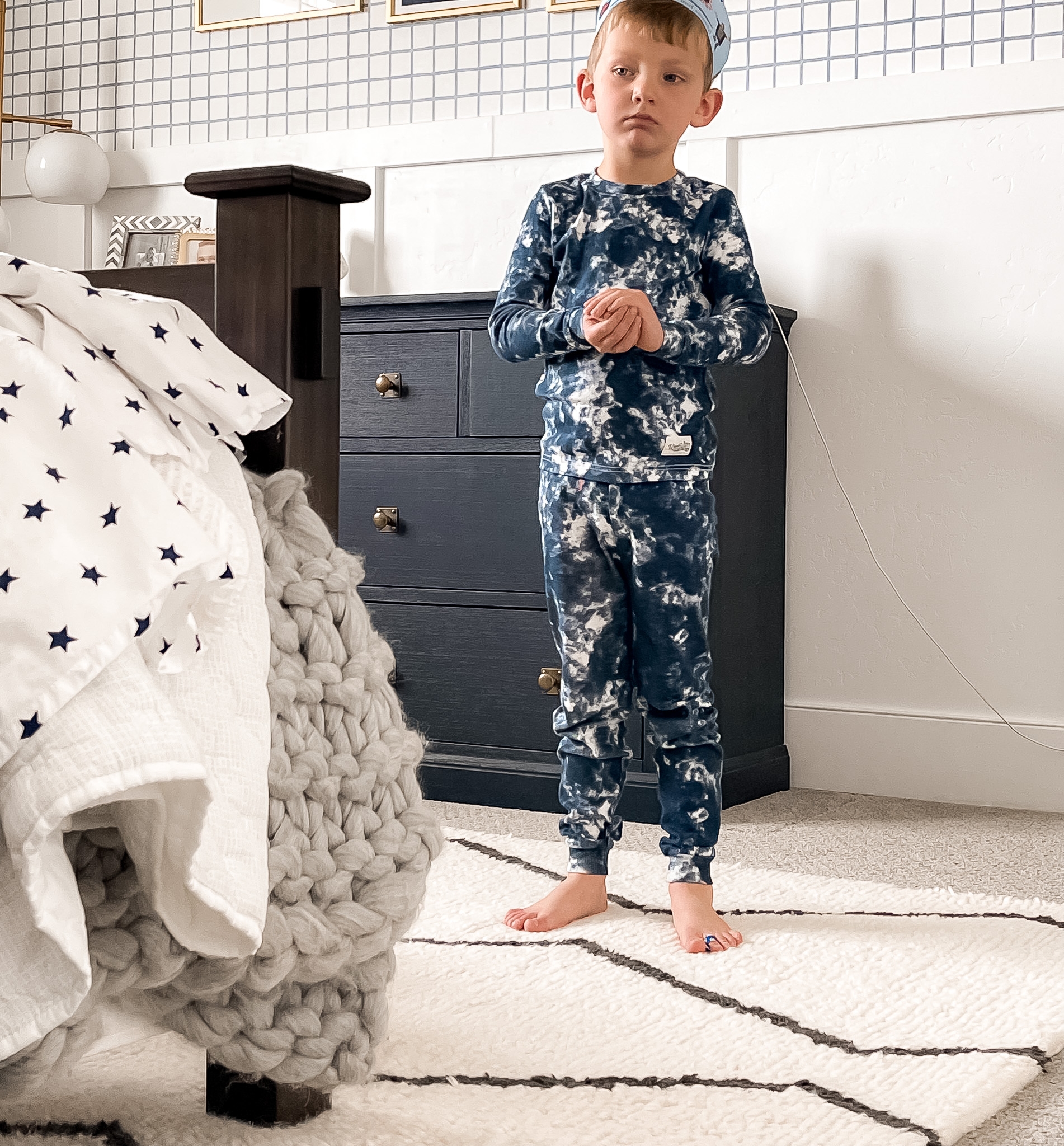 Each time I post a picture of Harris in his room (like the one above), I get asked about the decor and makeover we did so I'm linking a post all about it HERE.
More Cozy Finds for Toddlers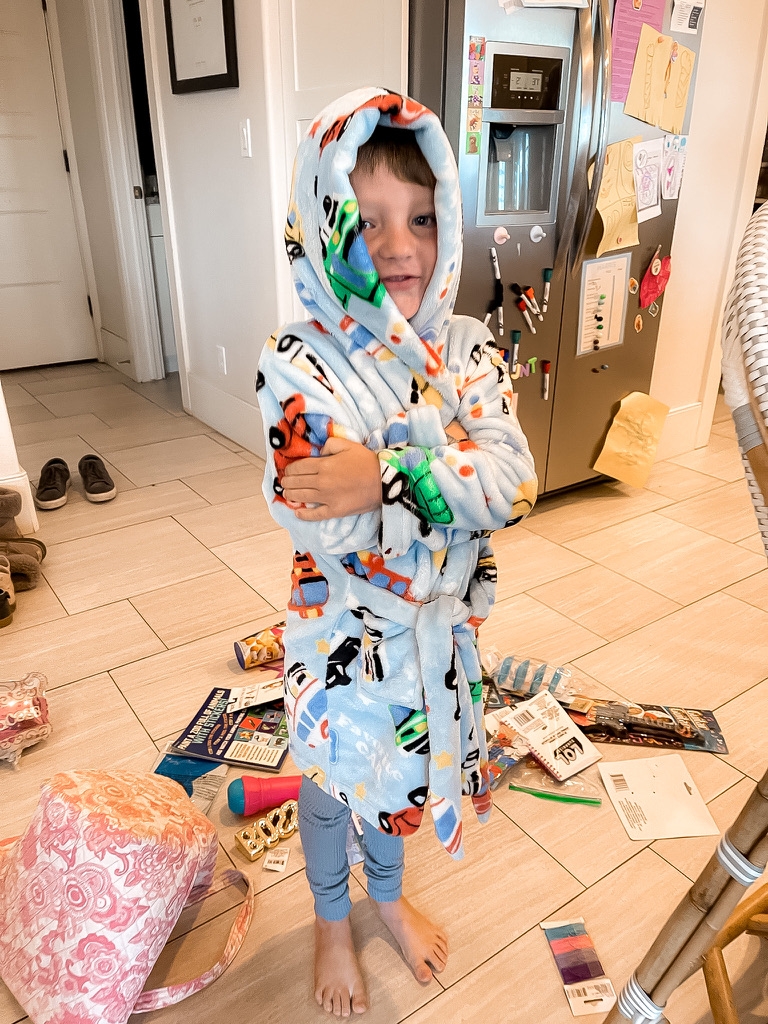 Do your kids love robes too? Harris and Goldie love their robes that I got HERE. They are the perfect way to bundle up and stay warm in the morning or cover-up after taking a bath.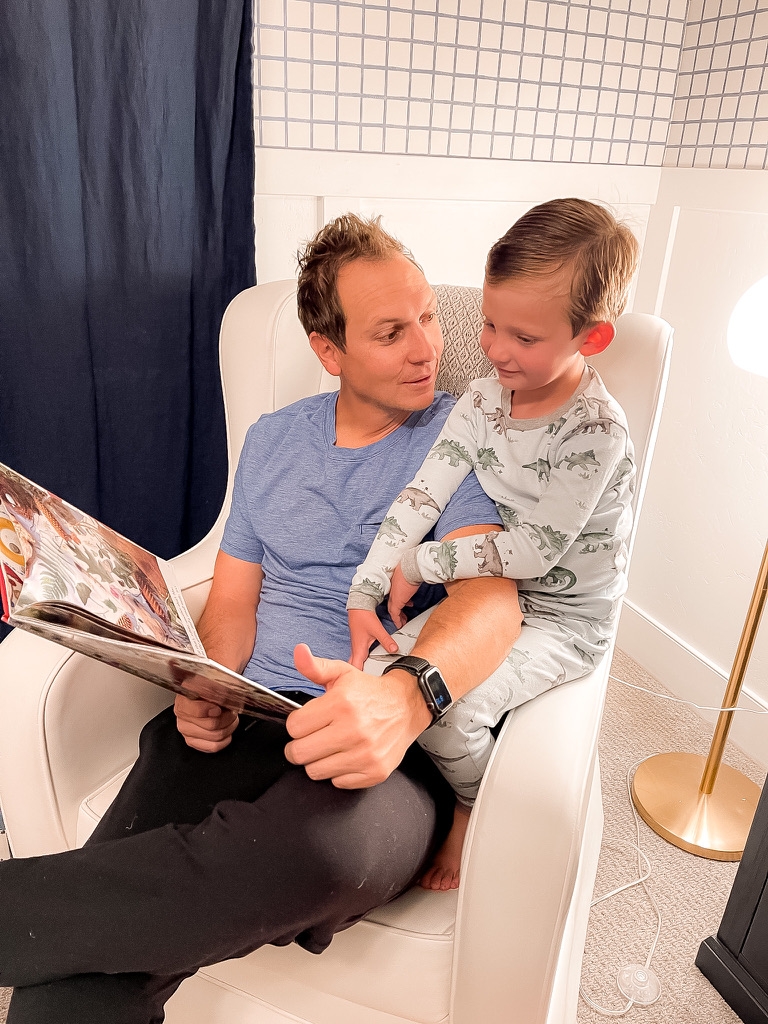 Do you have a bedtime routine with your kids? Tyler and I love reading a book with our kids before they go to bed. I have THIS amazing book from Amazon that I highly recommend.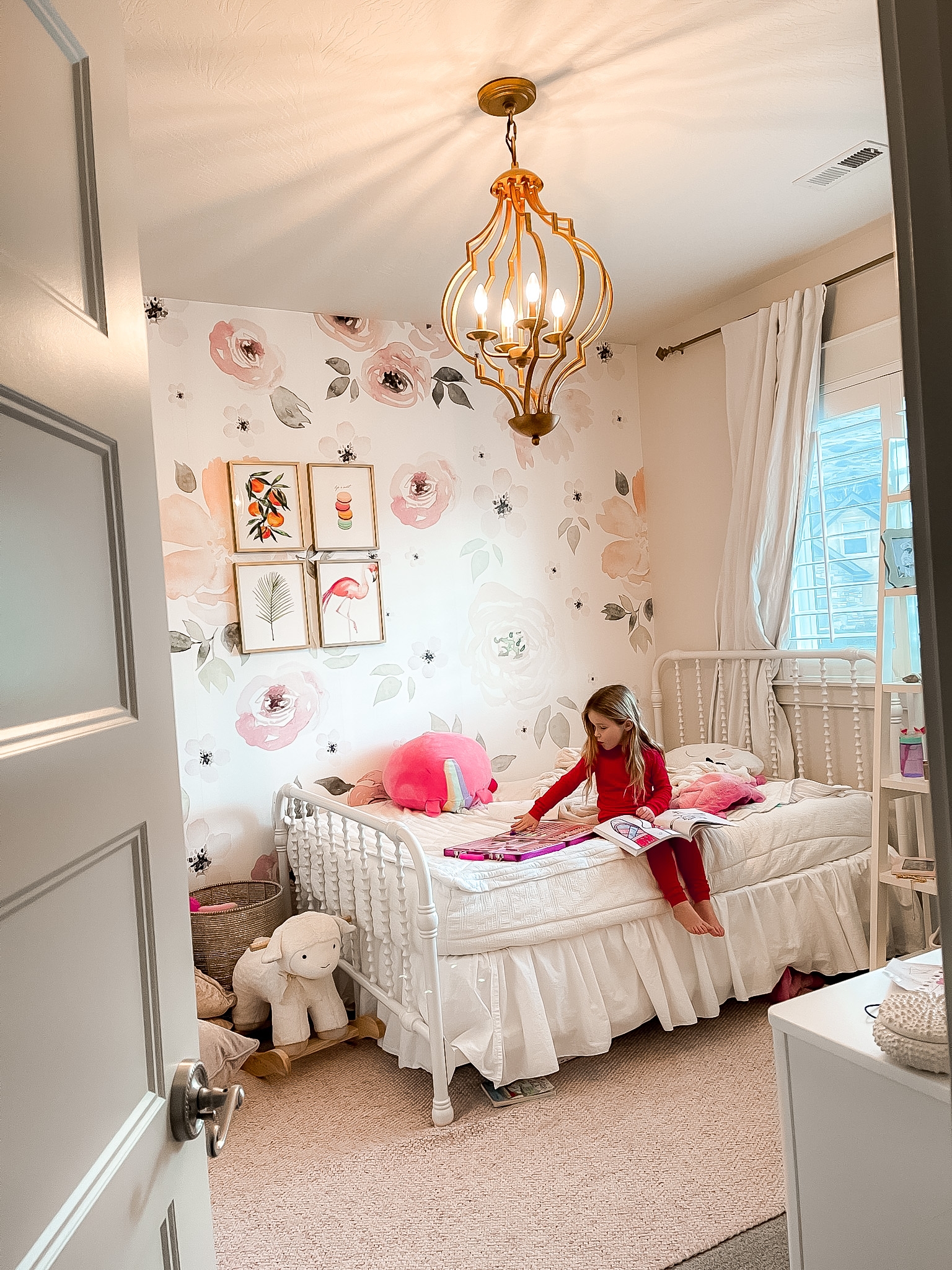 Do you remember my post about Beddy's? Goldie absolutely loves her bed…I might be a bit biased, but I must say that she looks pretty perfect in those cozy pj's coloring on her bed.
Discount Codes/Links For Bedtime:
READ ABOUT HOW I UNWIND AND RELAX HERE
TRYING TO GET YOUR TWINS TO SLEEP THROUGH THE NIGHT? CHECK OUT THIS POST
LOOKING FOR INSPIRATION ON YOUR GUEST BEDROOM? FIND AFFORDABLE OPTIONS HERE