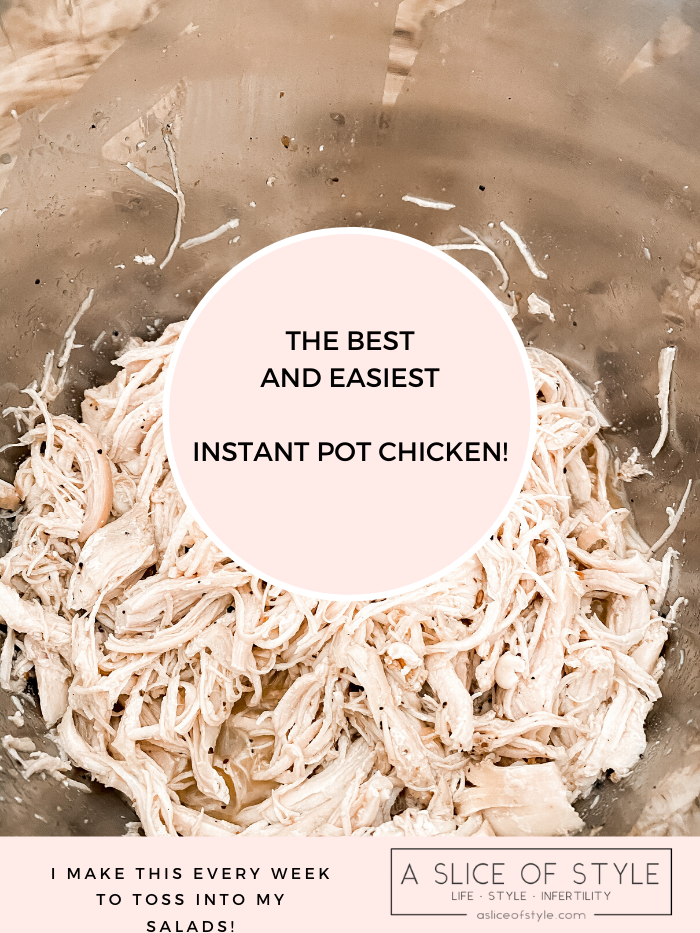 This is the best and easiest instant pot chicken and I make it 1-2 times each week when I run out, then store it in my fridge to toss into salads! Harris loves it too. I love to make eating healthy convenient, because if I don't, then I end up eating crackers and a million carbs straight out of my pantry. It's not pretty 😉
I made it a goal a few weeks ago to eat a green with every single meal, breakfast, lunch and dinner, and THEN I could look forward to a treat at night. It's been great, because I'm a moderation type of gal. I love a good treat! And I want to make room in my diet for it while also being healthy and fueling my body with nutrient dense foods. This has worked super well for me! For breakfast, I'll have a green smoothie with spinach, for lunch I'll have a salad (with this chicken), and for dinner I'll make suer to include some type of vegetable whether that be a side salad, brussels sprouts or green beans.
kitchen supplies to make crockpot chicken

how to make Instant Pot chicken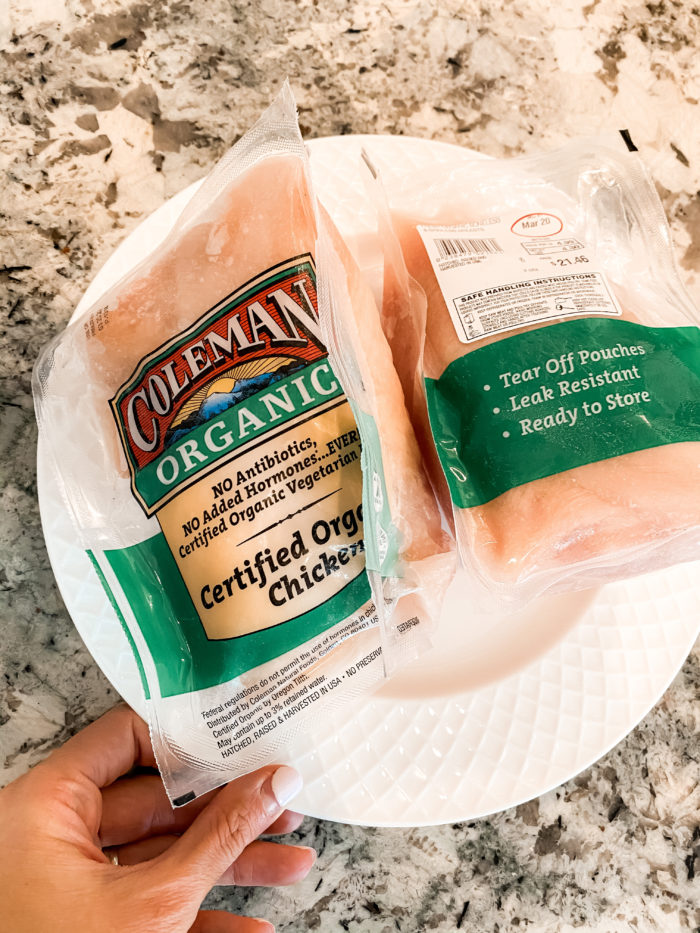 I buy organic chicken from Costco which doesn't come frozen, but I'll come home and freeze it until I want to use it. When I'm ready to put it in my crockpot, I'll get it out of the freezer and open the package. I buy the 30 oz. package of either chicken tender loins or chicken breast!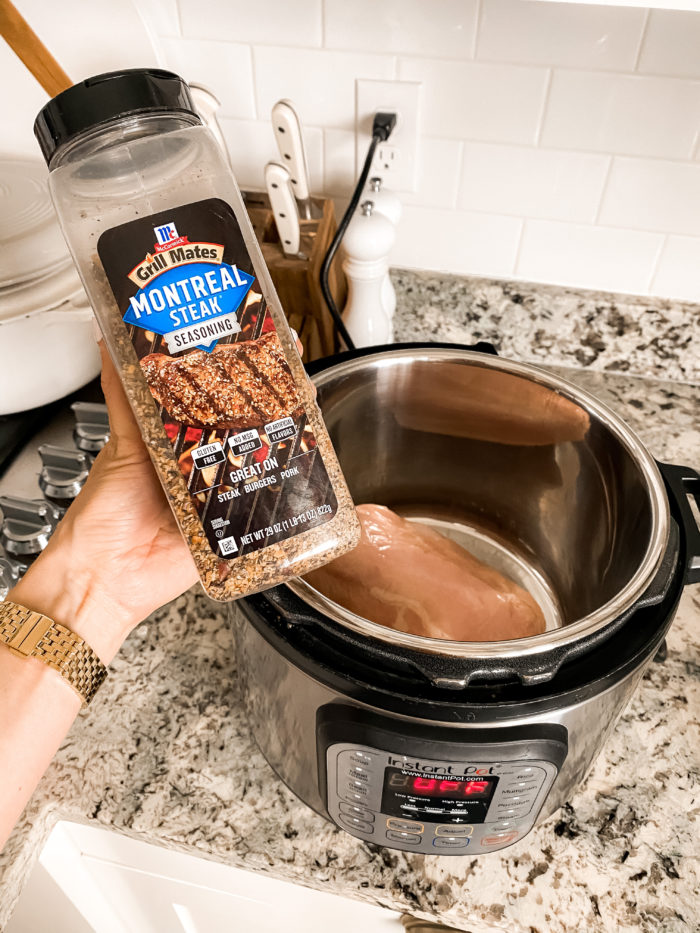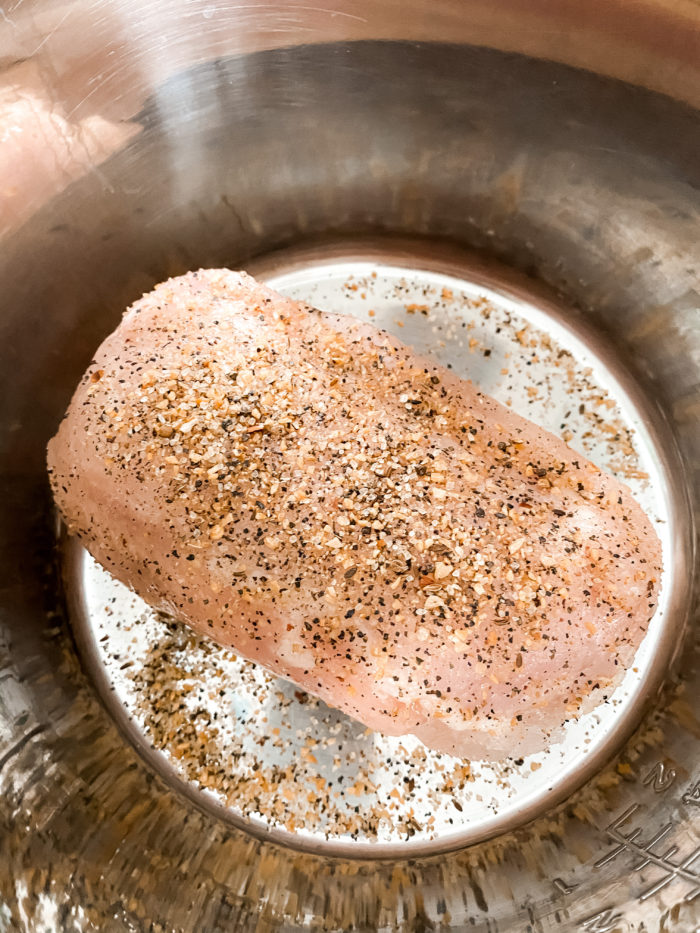 kitchen supplies to make crockpot chicken

2. I place the frozen chicken in the instant pot and coat it with my favorite seasonings. You can do anything you want here! I even slathered it with buffalo sauce last week.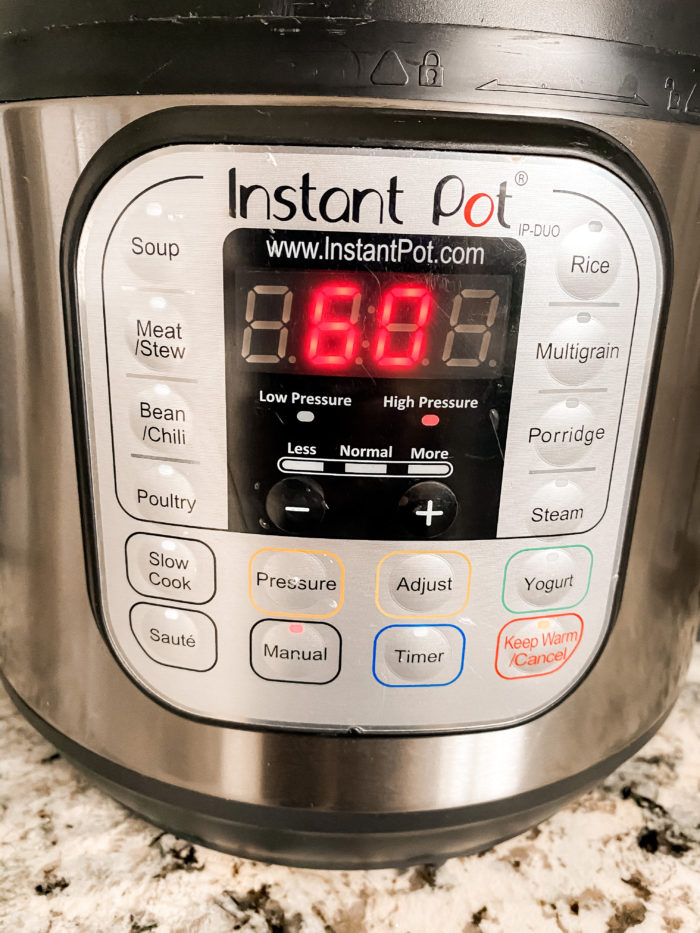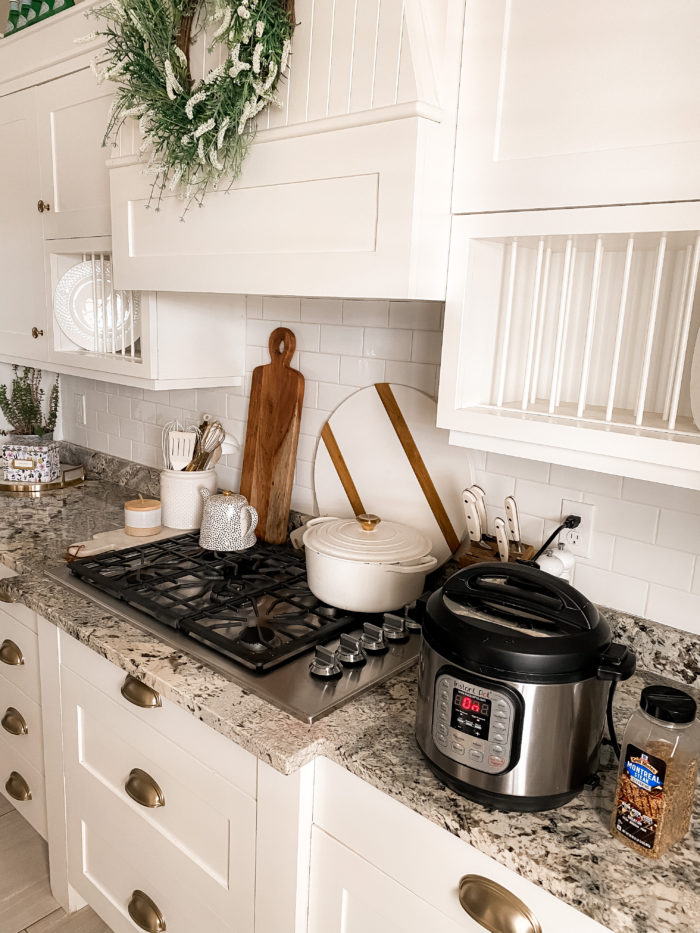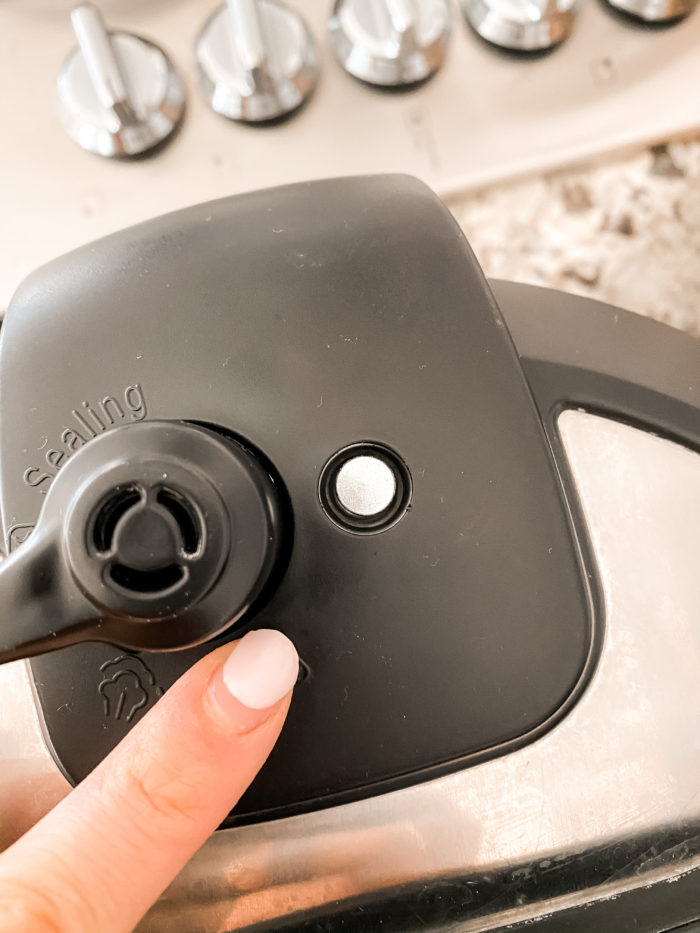 kitchen supplies to make crockpot chicken

3. I set the instant pot on the high setting, sealing at the top of course, for 60 minutes. Since the chicken is frozen, it takes a little longer to cook. After it's done, I let the pressure release on it's own. When the metal has popped back down signaling there's no more pressure in the instant pot, I open the lid.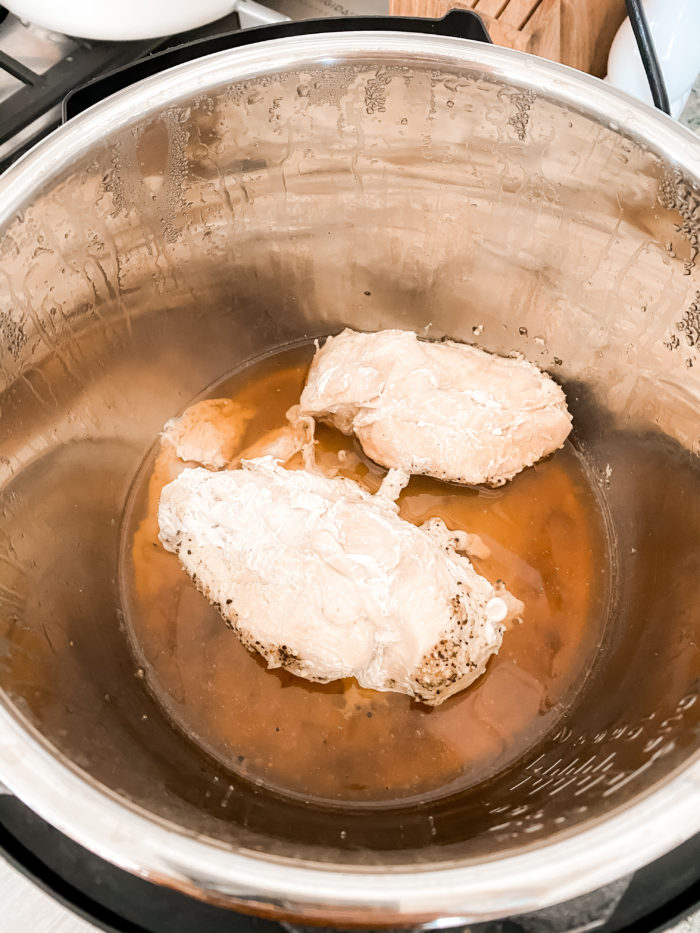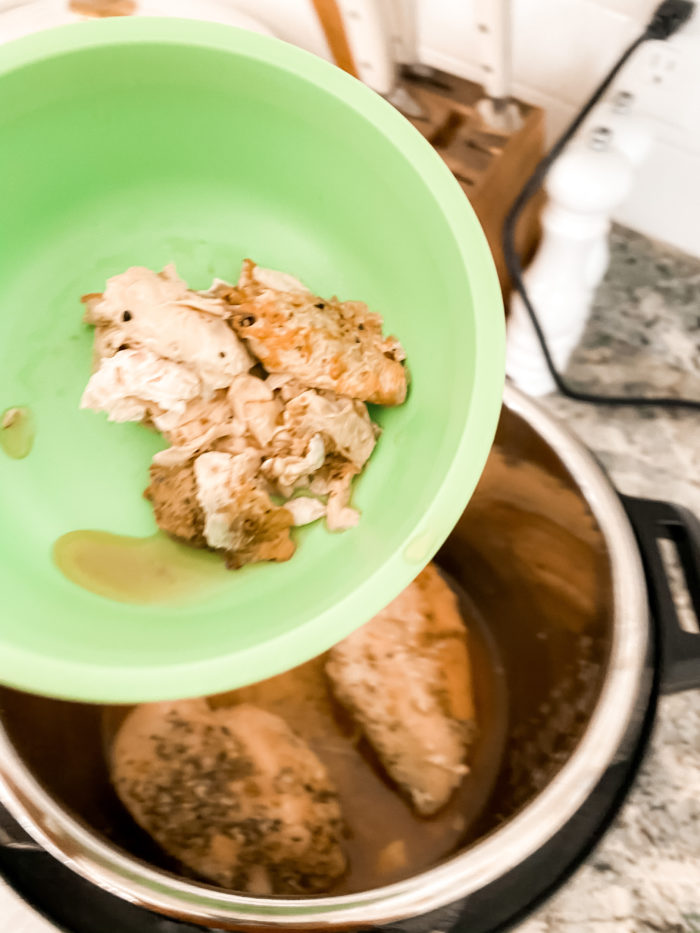 kitchen supplies to make crockpot chicken

4. It doesn't look pretty yet but it will be soon! I scrape off all of the fat with a spoon and discard it. I then take the chicken out of the instant pot and chop it or shred it on a cutting board. There are lots of great juices in the instant pot still, so I put the shredded chicken back in the instant pot to soak up the juices. Now it's ready to eat! I store this in the fridge and take it out to throw in my salad when I'm ready to chop it up for lunch each day. I use this chopper to make my salad the perfect bite sized pieces and it's CHANGED MY LIFE!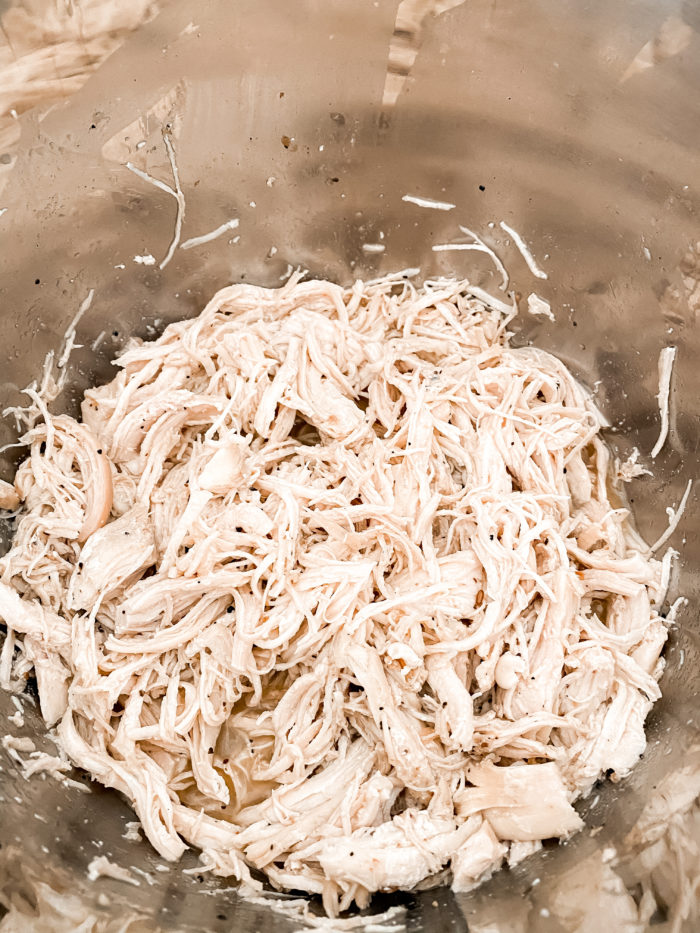 Try making this easy artisan bread to go with your salad. YUM!!! You can also shop all of the items in my kitchen HERE!
Do you have an Instant Pot chicken recipe that you love?  Let me know in a comment below!