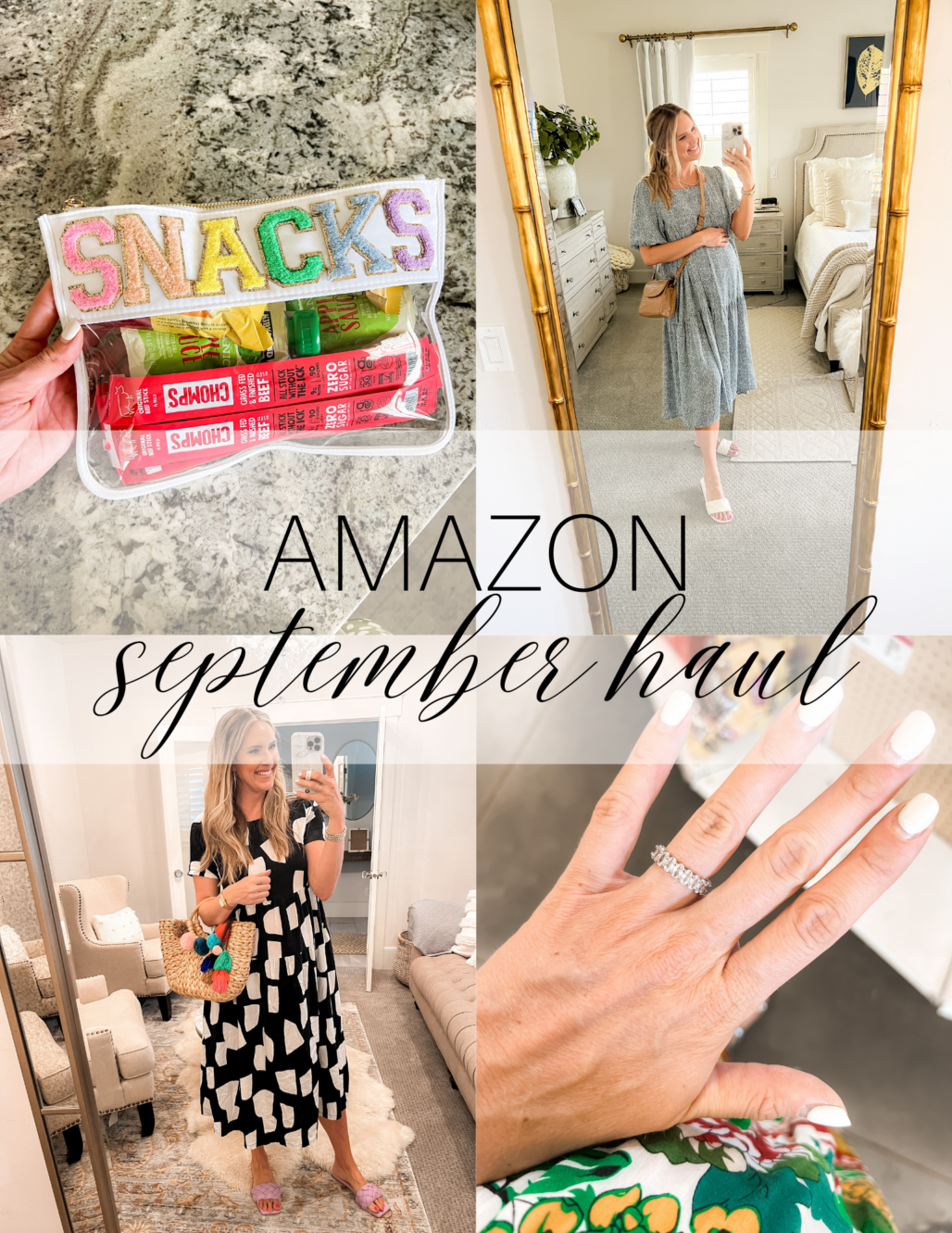 I got some really incredible items from Amazon this month for my September Amazon fashion haul and I'm excited to share them with you! As always, I order a lot of items on Amazon and then keep and share only the best items that I would recommend to my closest friend.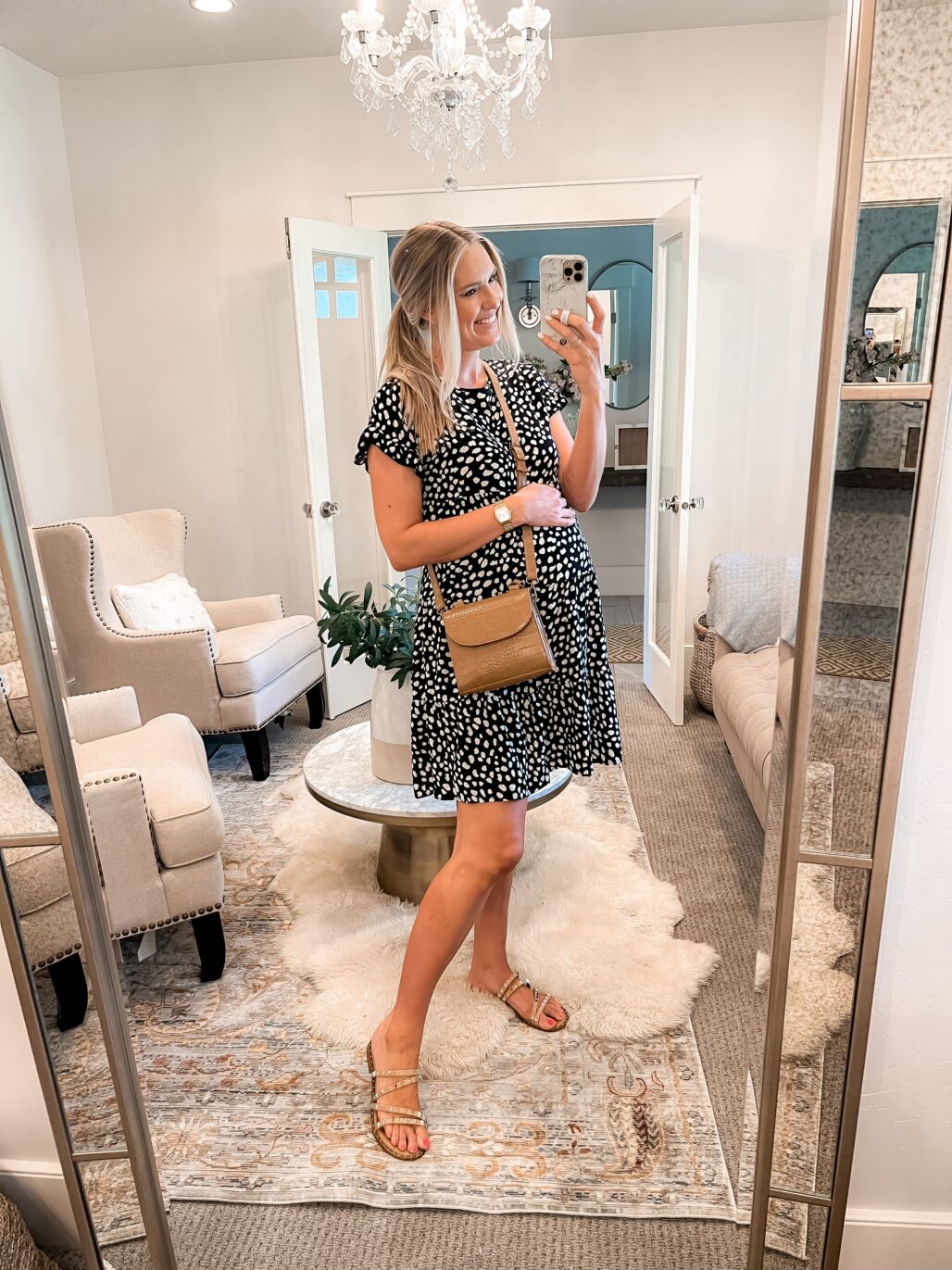 If you follow me on Instagram, you know that I wear these dresses almost every day now because I'm so dang hot!! I'm freezing Tyler out which is very rare but I guess that's just what happens when you are a human oven making a baby. They are true to size and I have them in 4 colors! I also love this purse because it's a crossbody and it's perfect. I have it in green, too! It comes in a lot of colors.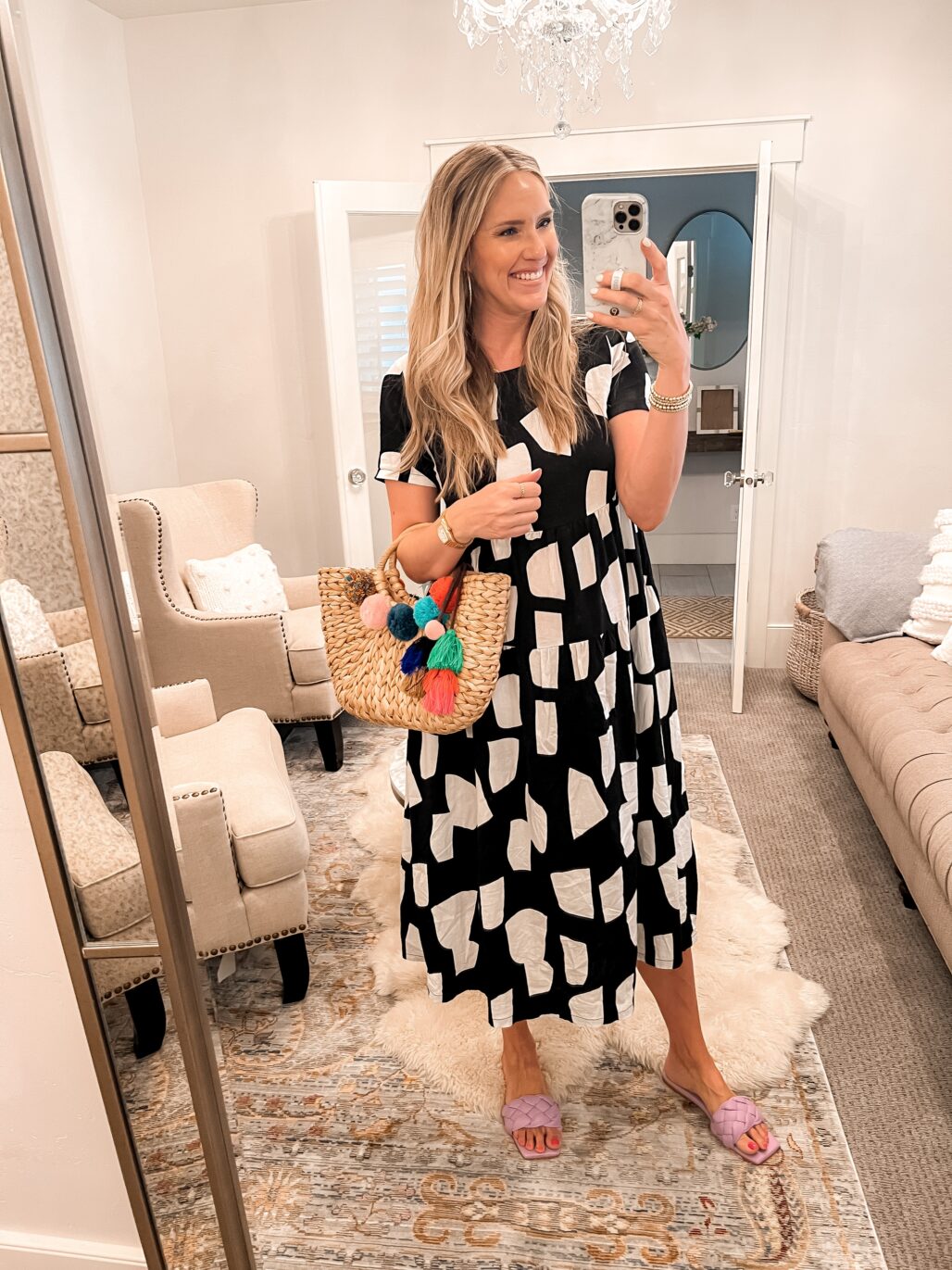 This dress is perfection, has pockets, and is true to size. I'm wearing a small! A lot of reviews say that you need to size up but that's just not true. I also love this fun little purse!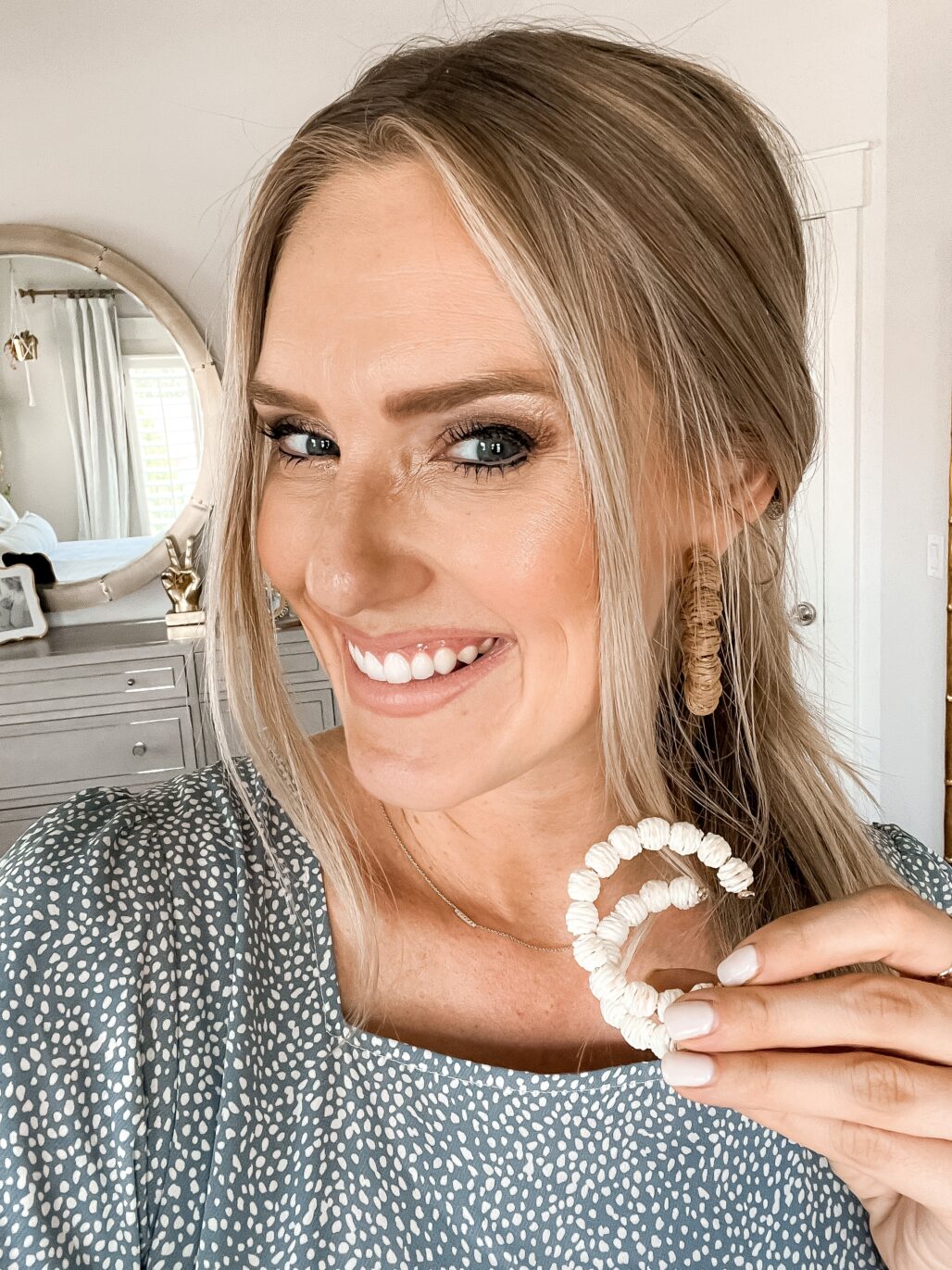 These rattan earrings are super cute and come in a lot of colors. I got the neutral pack and I wear them quite a bit! They are very affordable.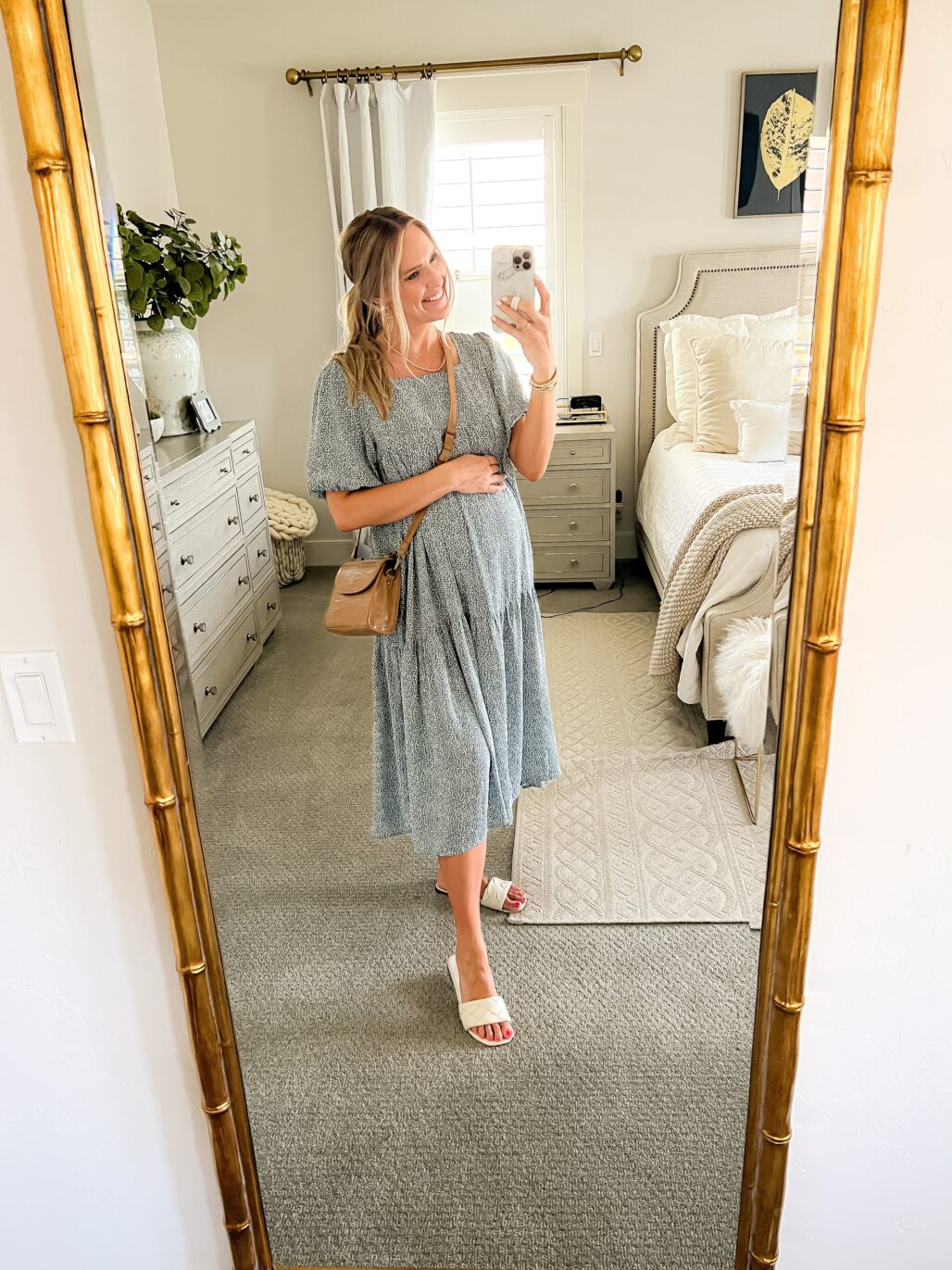 Fun little dress that I would recommend wearing a belt with if you aren't pregnant! Also true to size. I wear these slides almost every day because they are so versatile!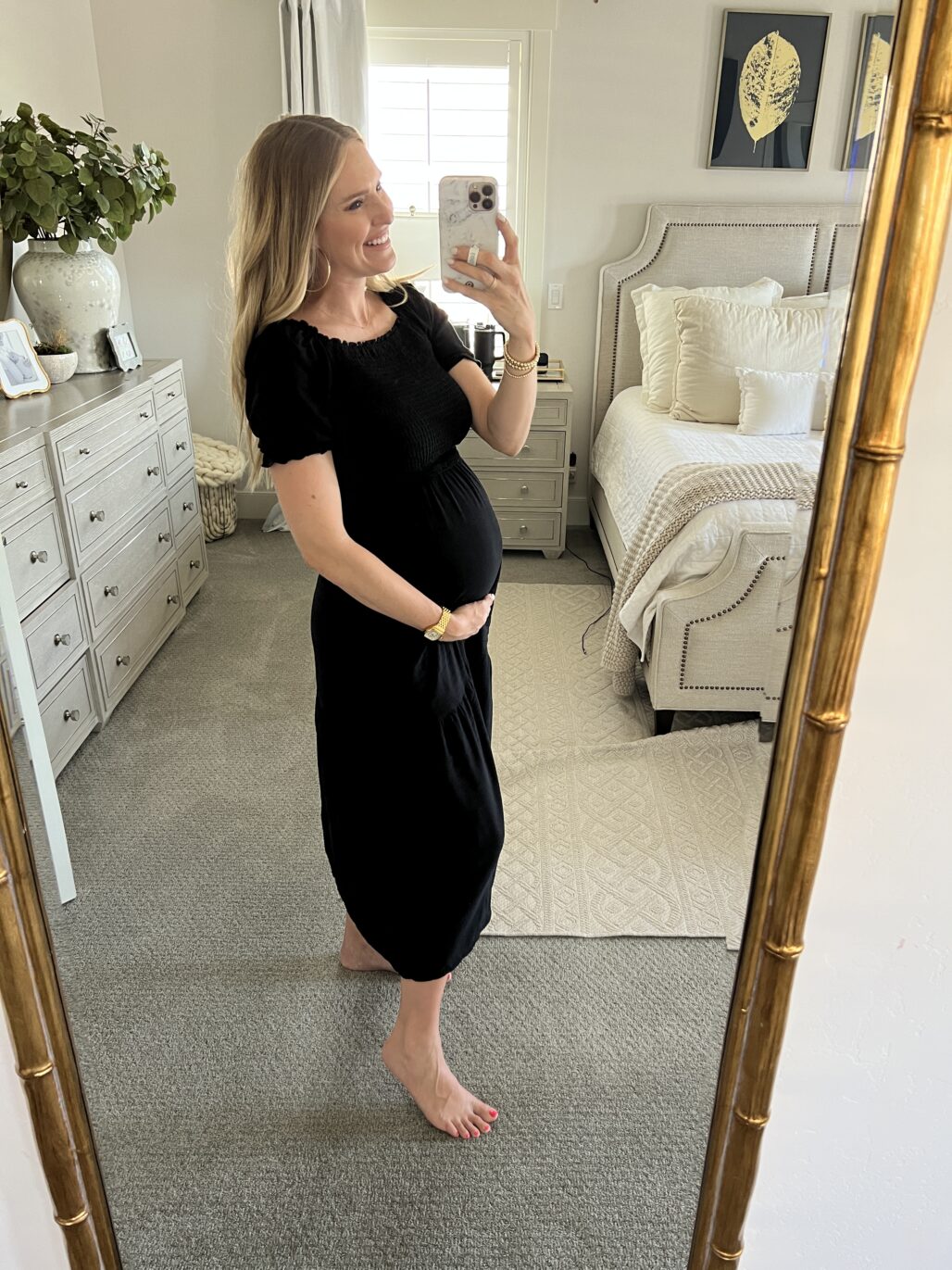 Your new favorite black dress. It's true to size and I LOVE the fit. It's stretchy and comfortable and covers all of a the right places.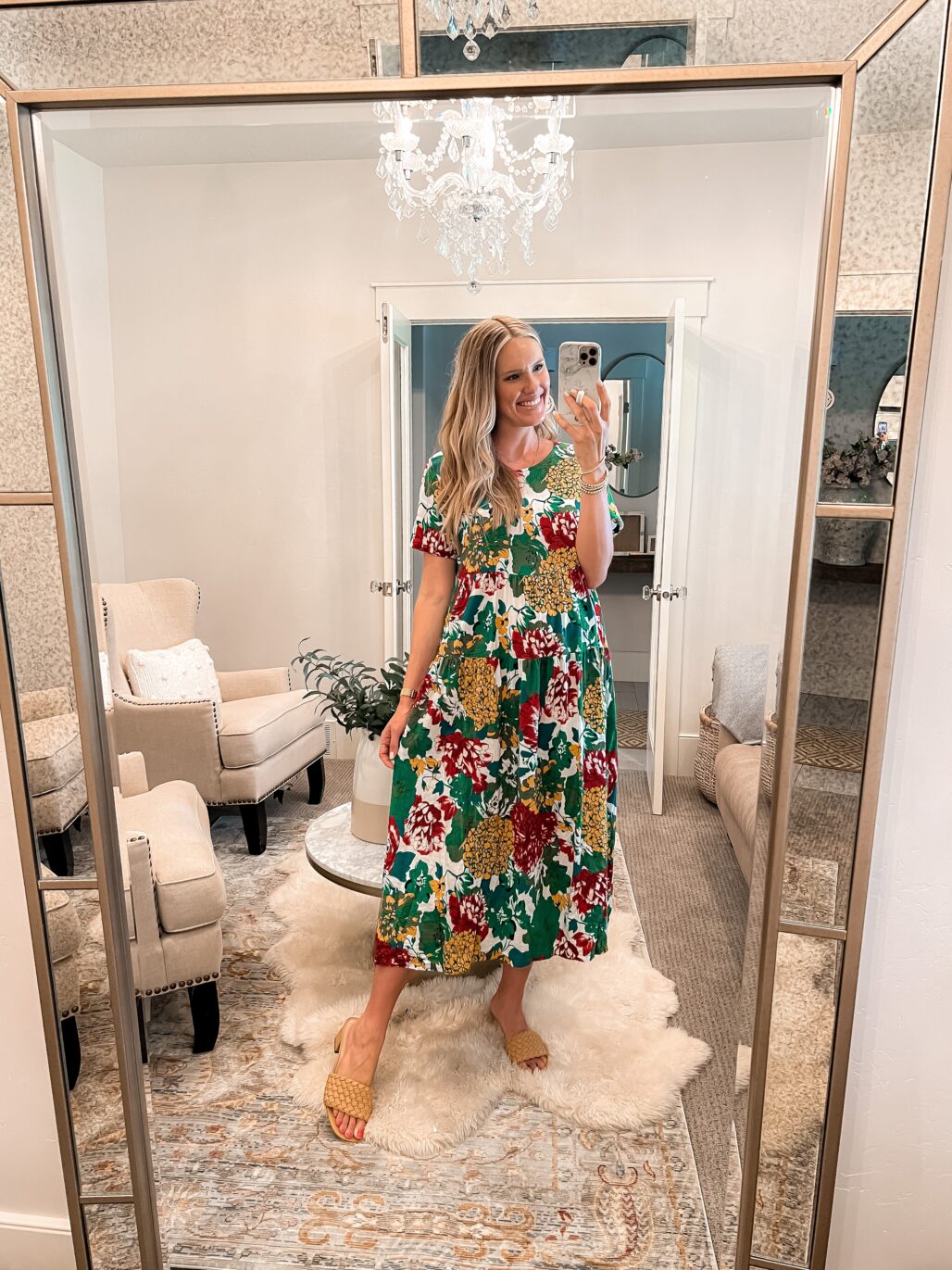 This is the same dress as the black and white dress above but this is the medium which I think is a little too big (and I'm pregnant). They have have changed the sizing after reading that it runs smalls. It definitely does not! It's so comfortable. I also so love these neutral slides! True to size.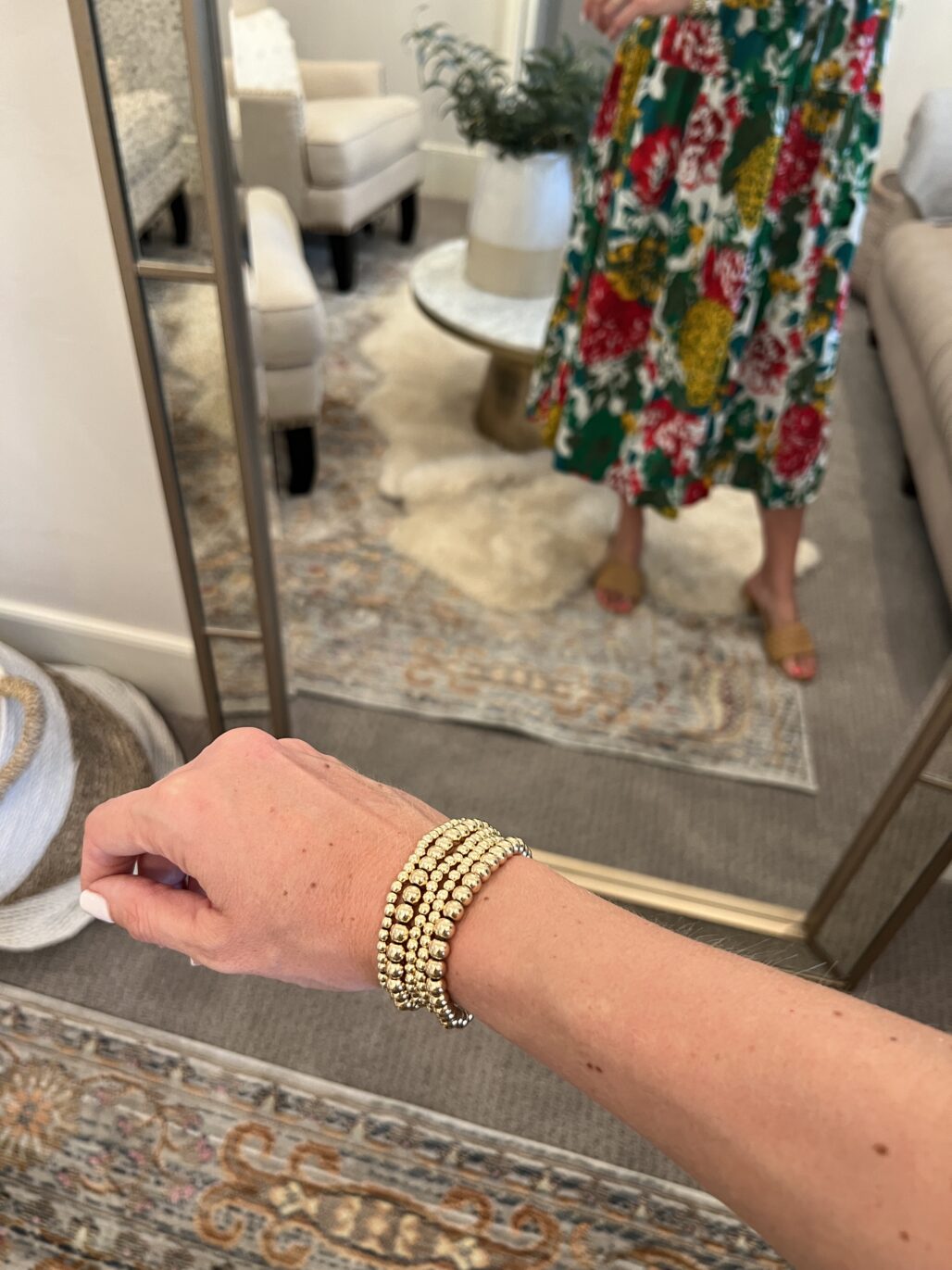 These are the bracelets I've been wearing almost every day. I LOVE them. They are also an incredible gift because they are beautiful and also very affordable.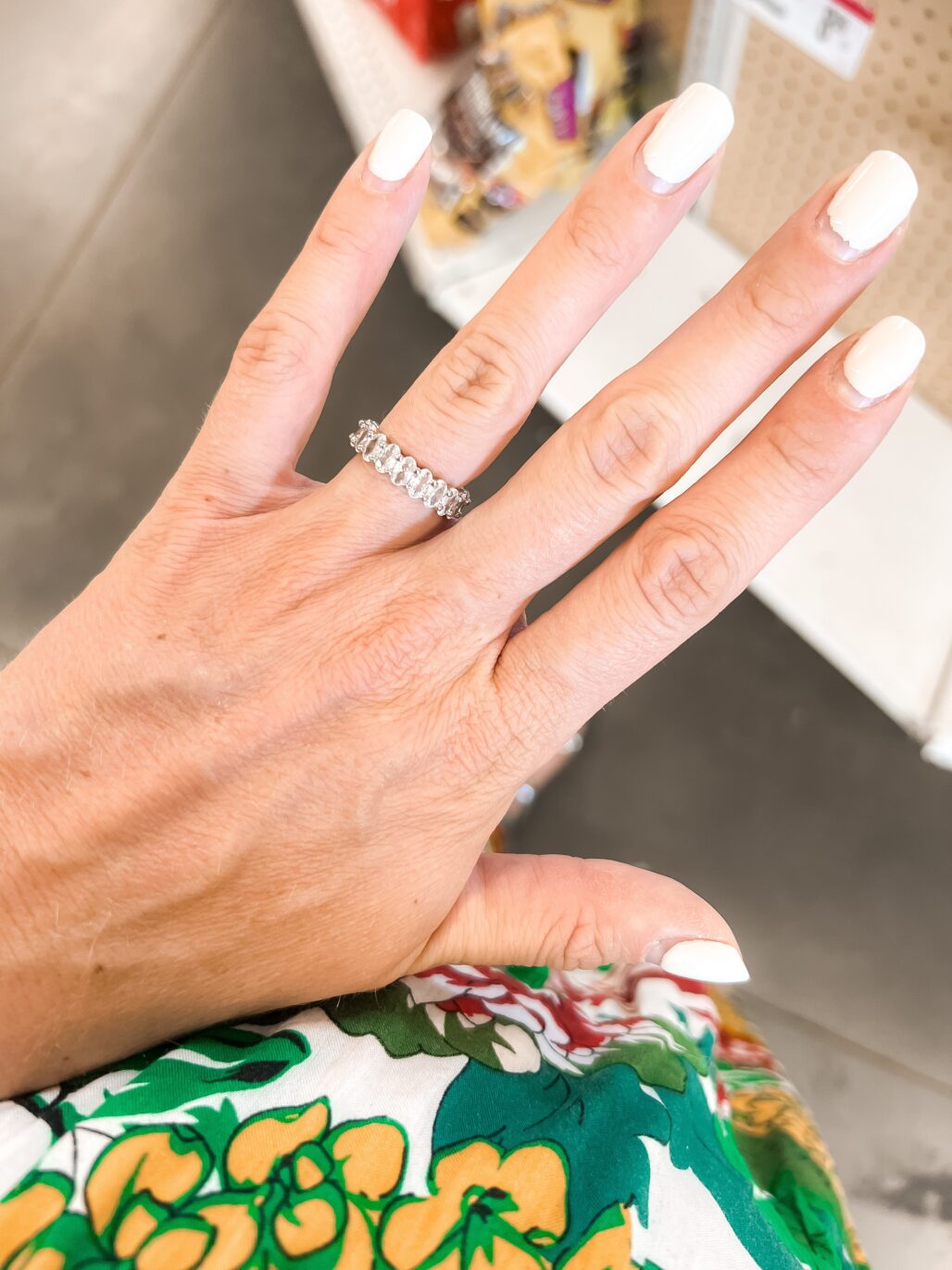 My wedding ring stopped fitting a few weeks ago due to swelling with pregnancy so I've been wearing this ring the past few days. It's under $14 and I think it's so pretty! It would look pretty as a right hand ring, too.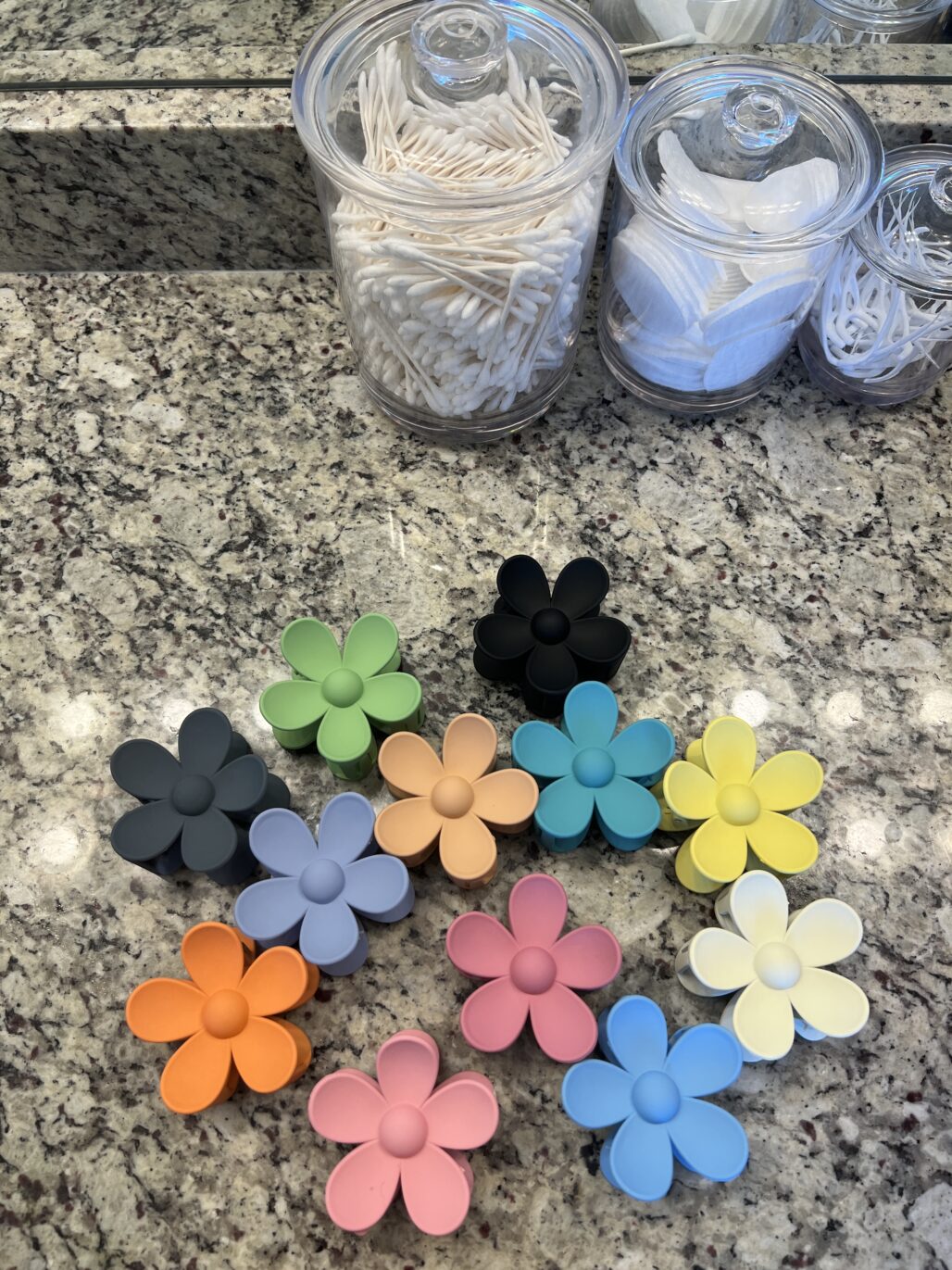 In LOVE with these hair clips! They look so cute in Goldie's hair and I love them to put mine half up!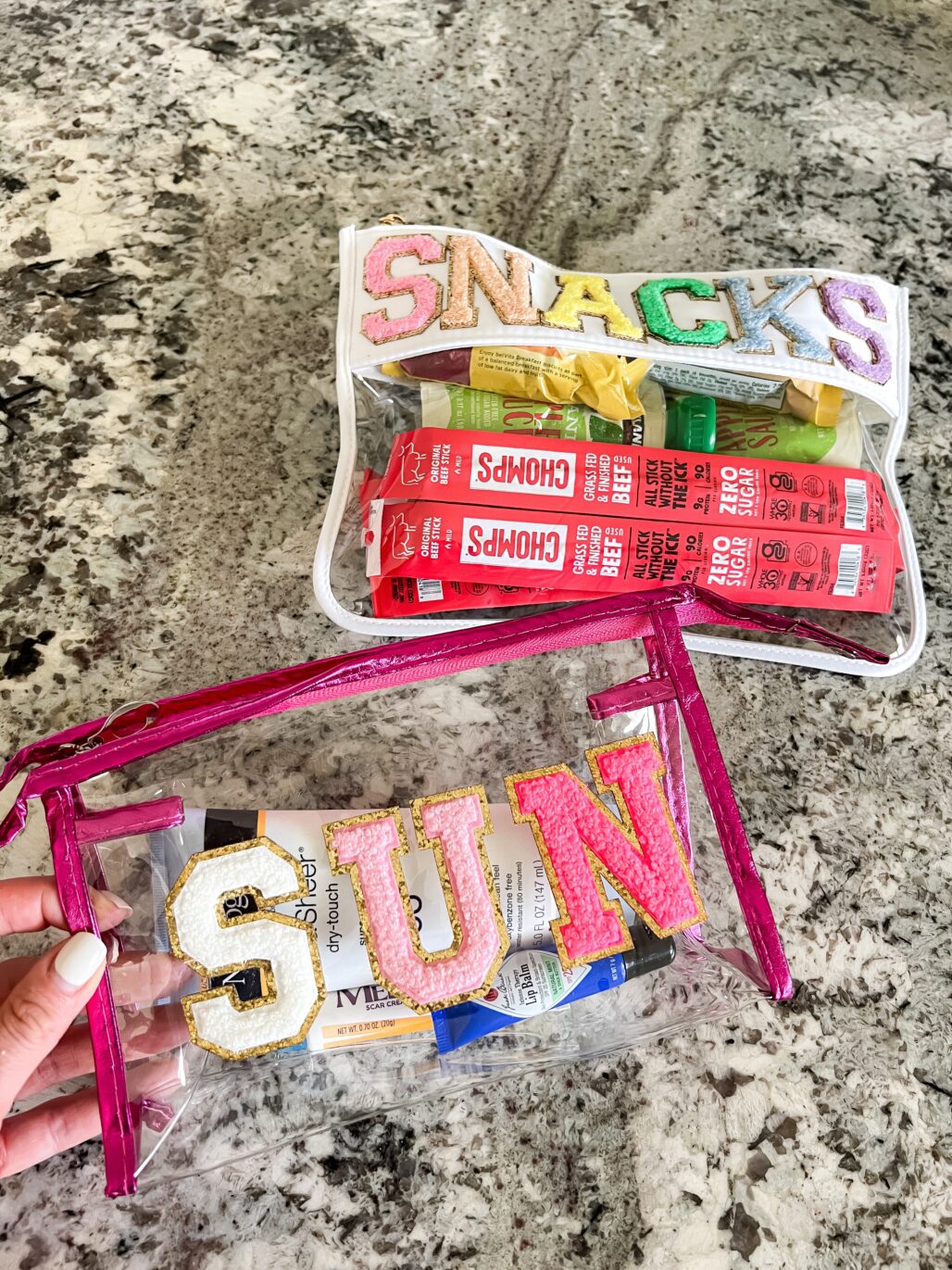 I like to keep items in my car so I can have them on the go, and this SUN pouch is perfect for my sunscreen. I now throw it into my car and it all stays organized!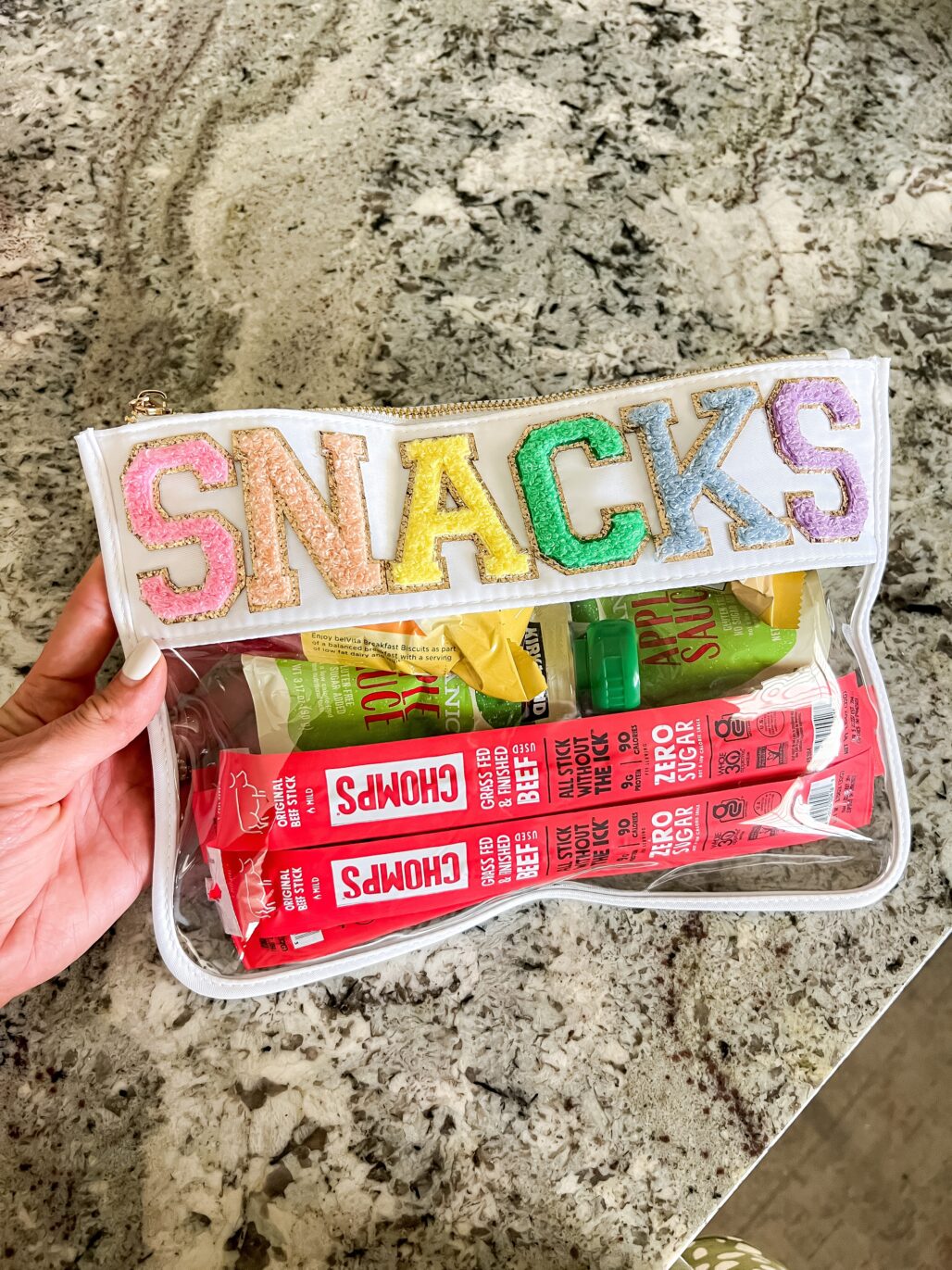 I always like to have healthy snacks with me in the car and now they can all stay organized!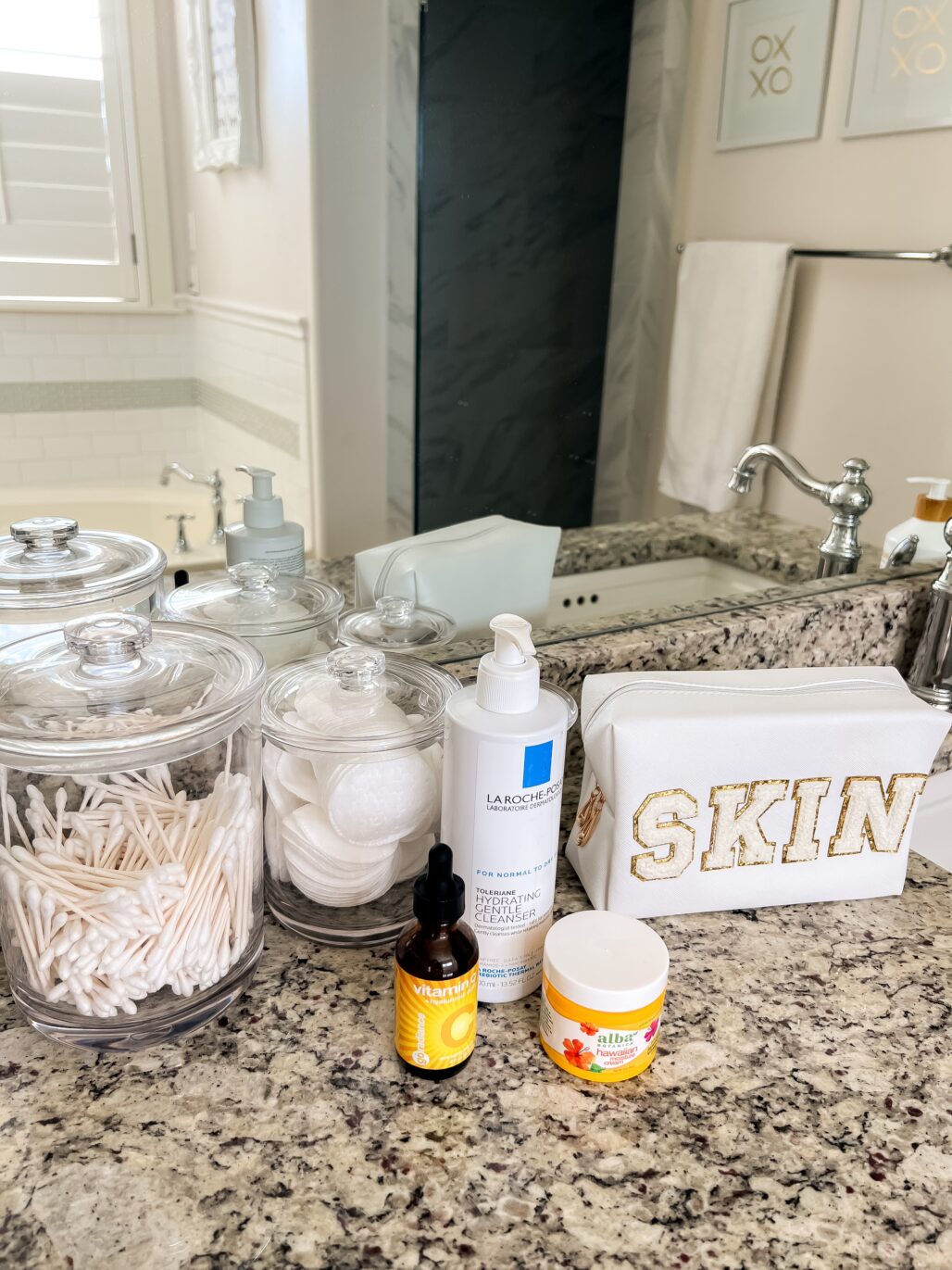 I have been using this face cleanser for about a month and I'm LOVING it. It gets all of the makeup off and doesn't dry out your skin. I LOVE this skin pouch (would be a great gift with some fav skincare items), I just got this vitamin C serum and so far so good (I've only used it for 3 days but I like it a lot! It has a TON of good reviews), and this face cream is AMAZING. It's organic which is important to me and I've been using it every night.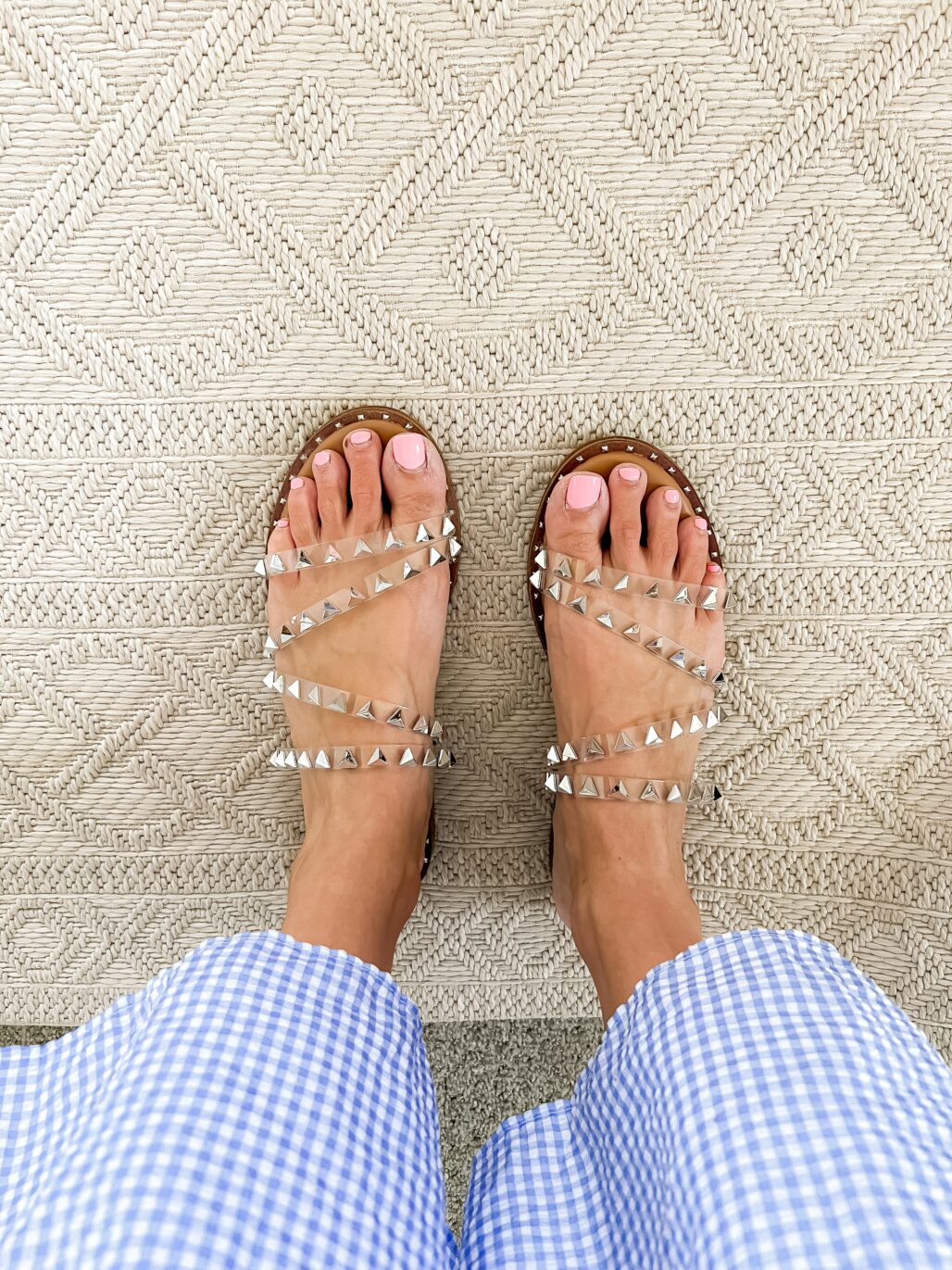 I wear these slides almost every single day. True to size!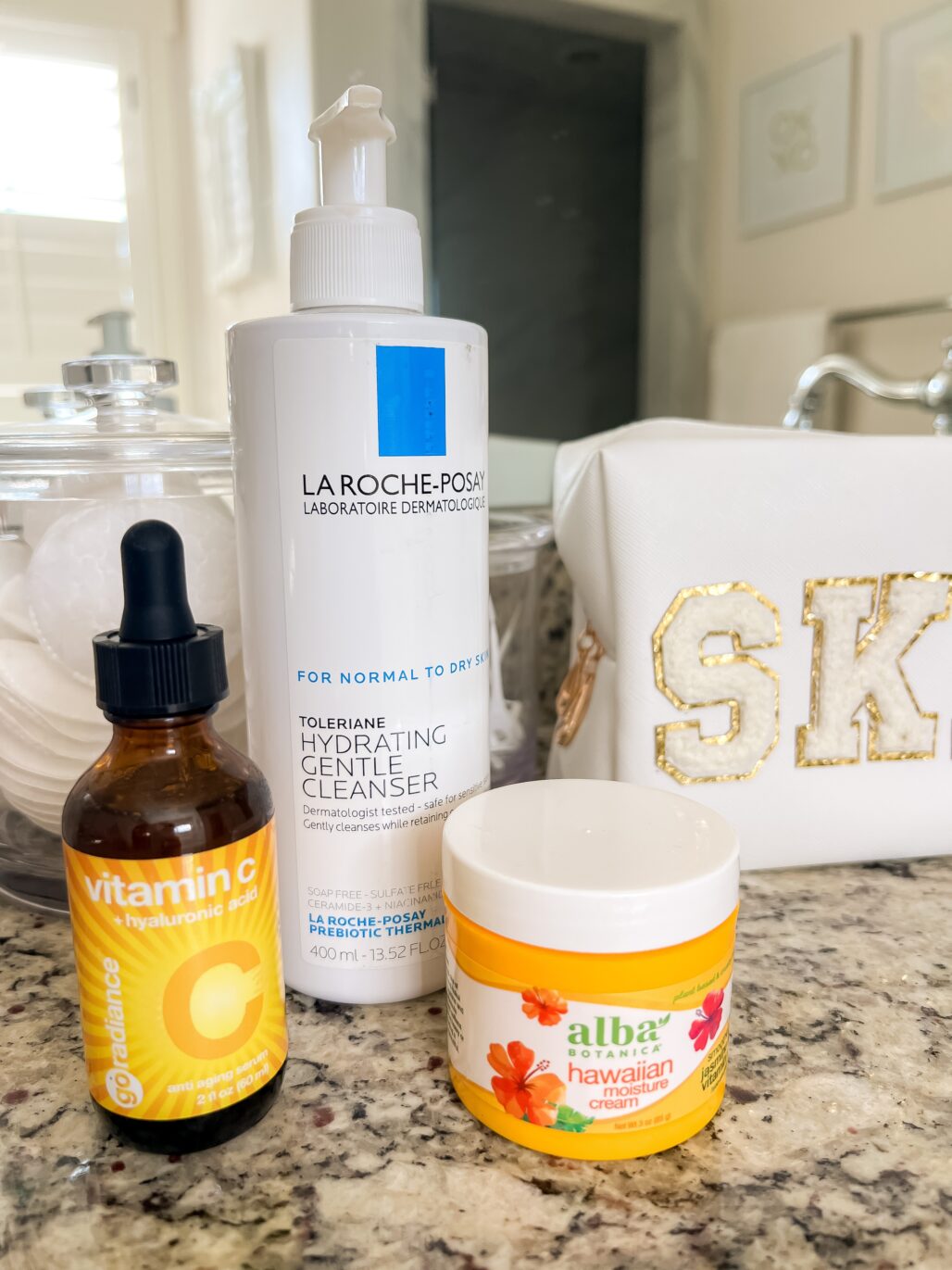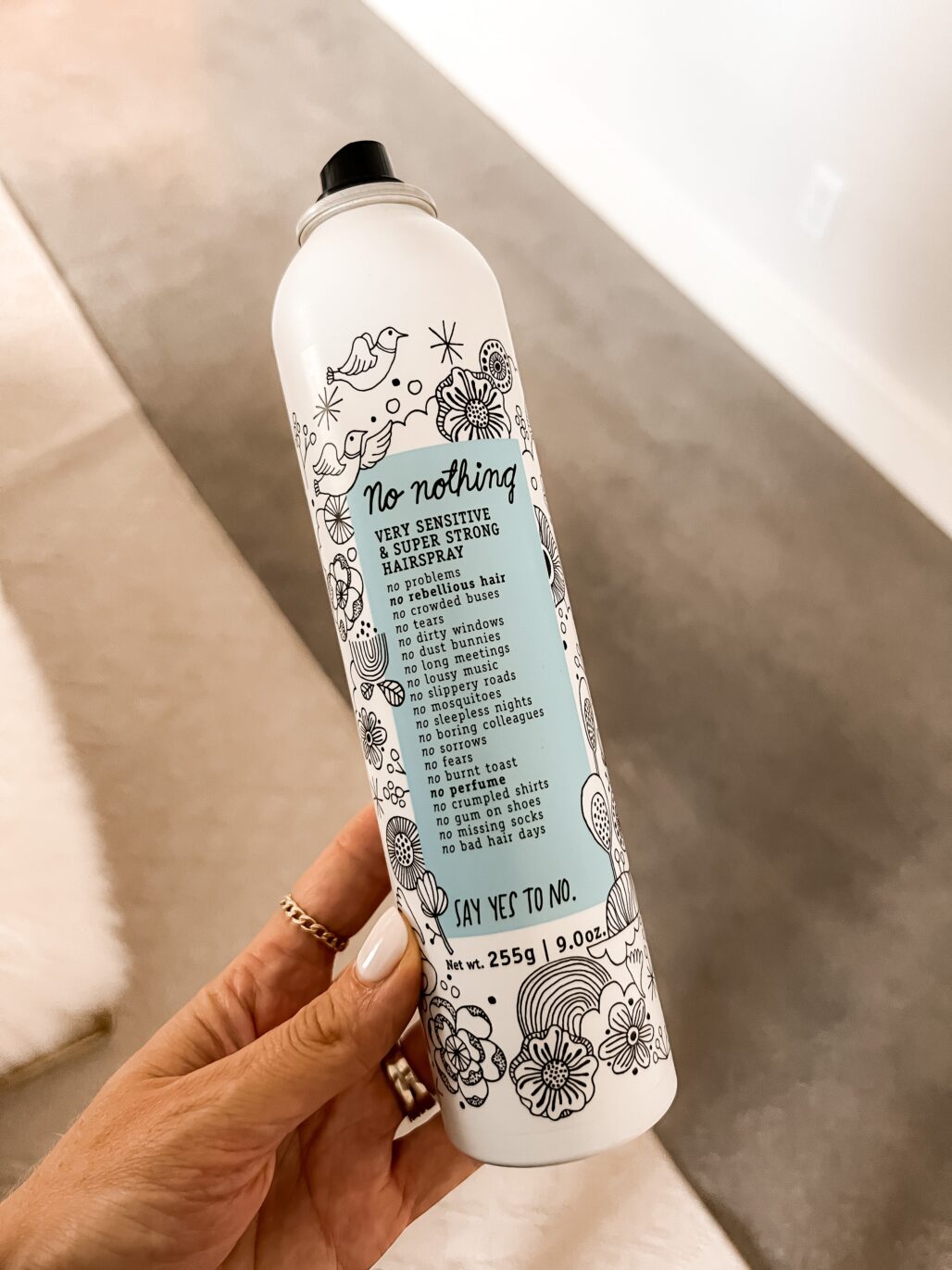 The best CLEAN hairspray I've found that ACTUALLY works. I've tried about 5 others and while they are clean, they just don't work. My hair was flat and the curls didn't hold. This is a huge YES for me! I don't want to be spraying stuff on my hair that interferes with my hormones so this a huge winner.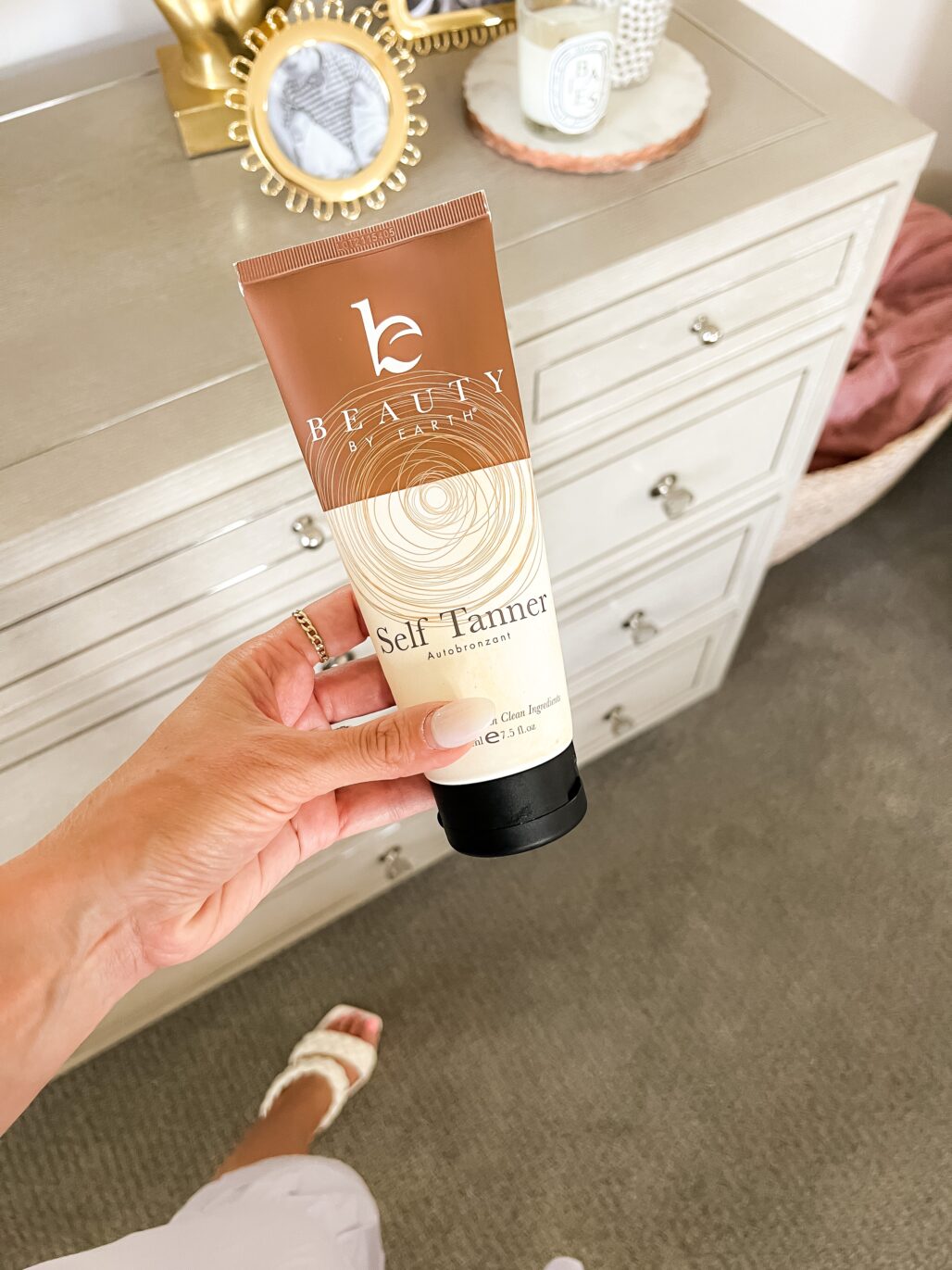 The clean self tanner that I'm obsessed with and will continue to be obsessed with. I reapply about 4-5 days and my skin is healthy and glowing.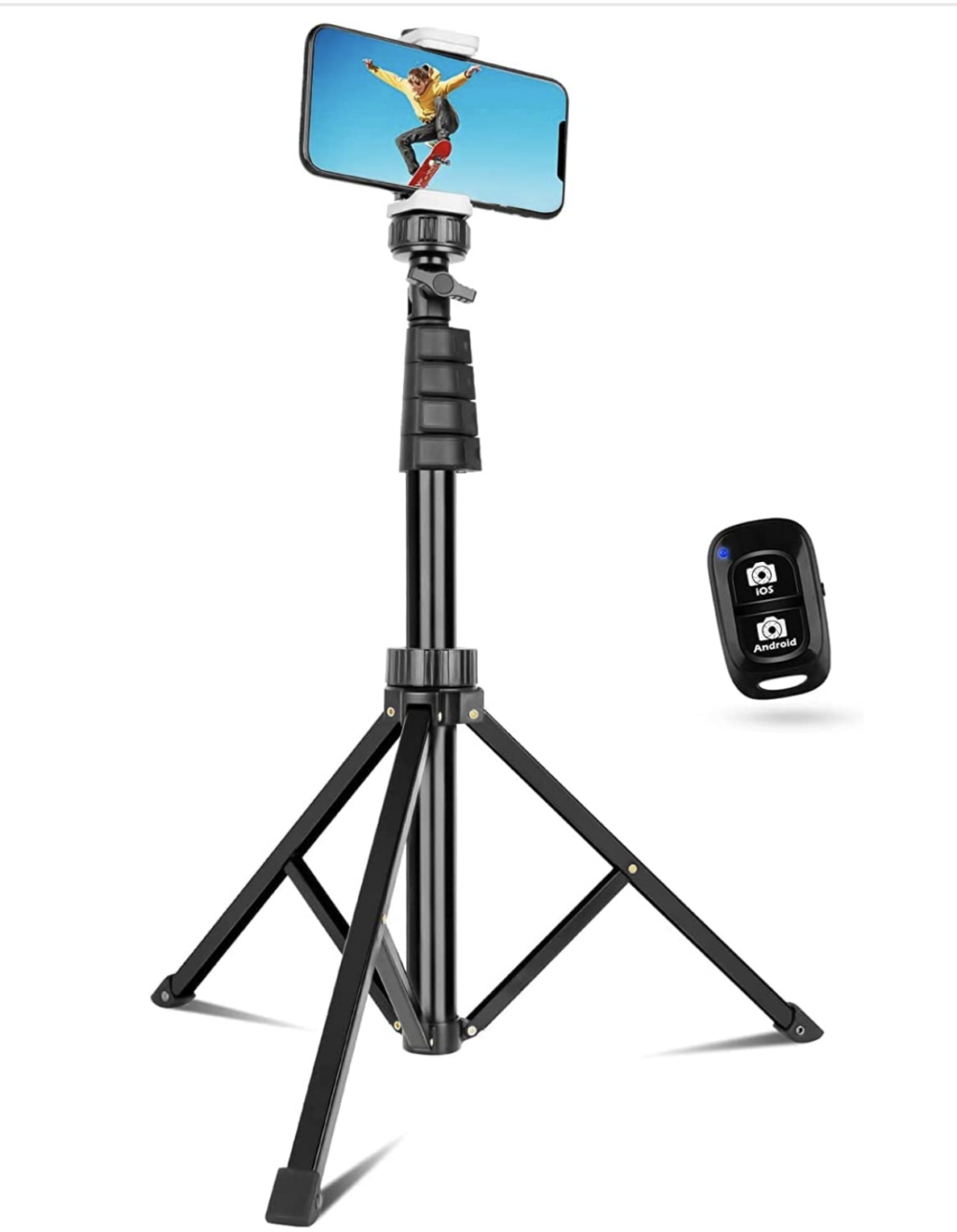 While interviewing my friend Elise for my podcast Fearless Infertility, she had this tripod that made her life so much easier. I got it and can concur it's super easy to use! I LOVE it!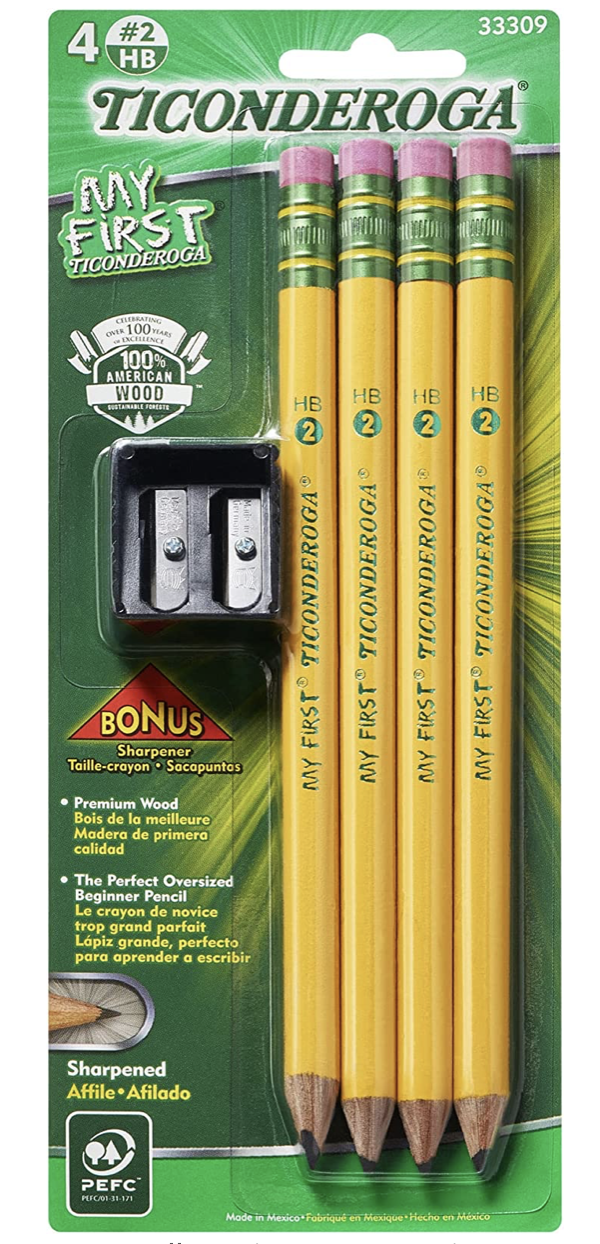 These are the pencils my kids use as they continue to learn penmanship. Perfect for homework each night!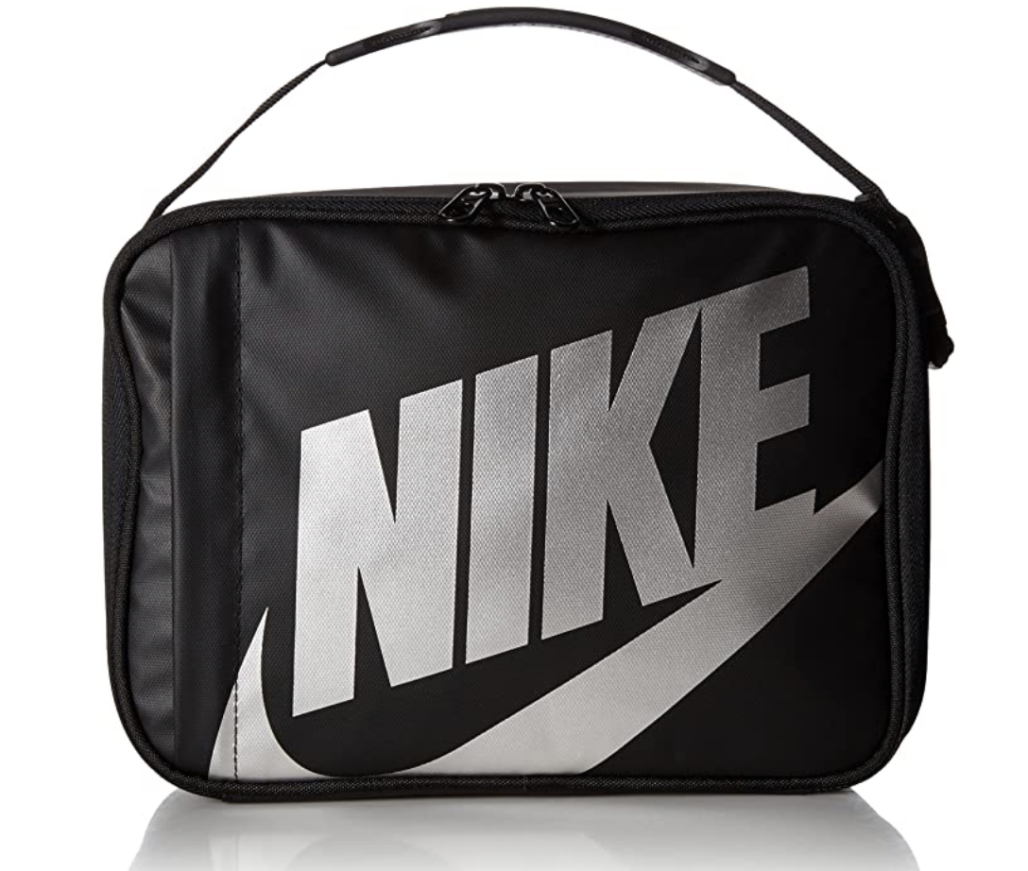 Harris LOVES his new lunchbox. I also love that it is hard on the inside so I can wipe it out easily.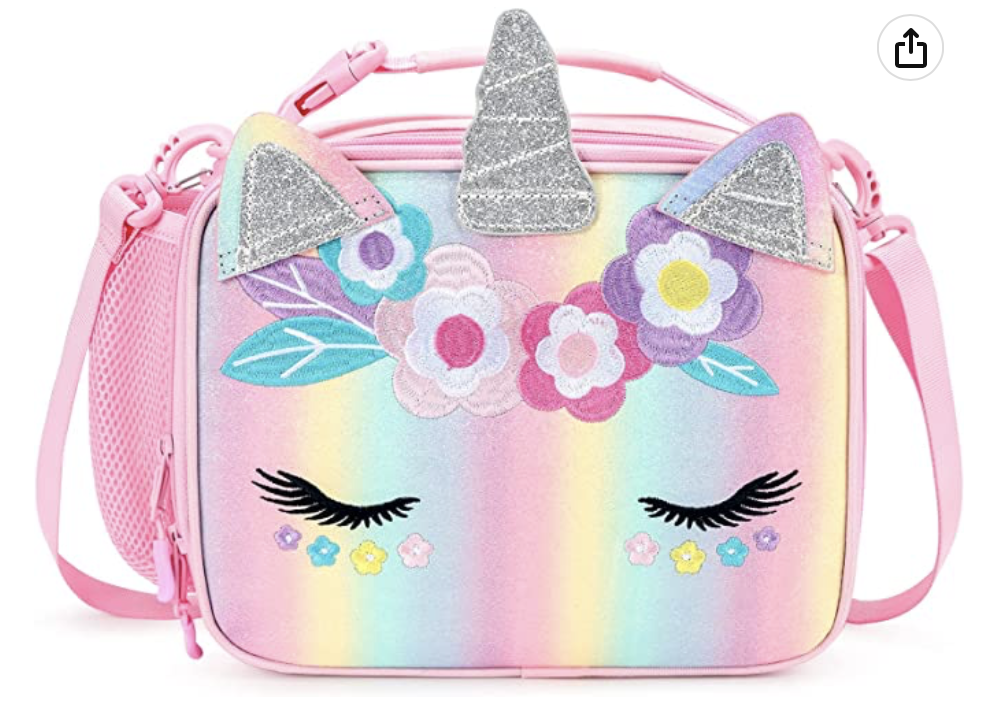 Goldie's lunchbox that she adores and loves to wear it as a purse while she goes to the lunchroom at school.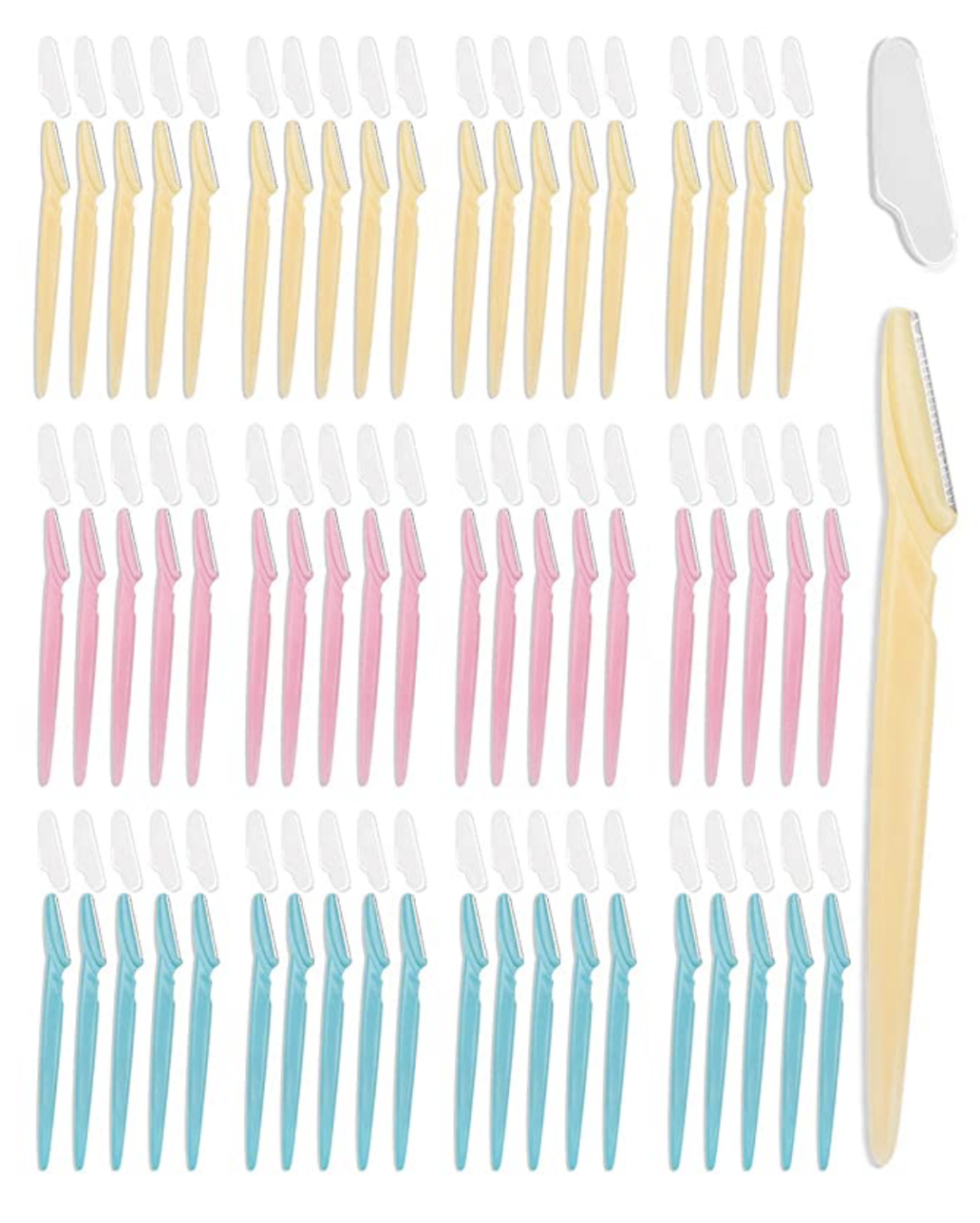 I order this giant pack of facial razors and use them about every other day! If you're not using these, you must to remove all of the small baby hair over your face to help you makeup go on more smoothly. LOVE them! I use each one about 3-4 times then move on to the next one.
I hope you enjoy all these items!! If you want to keep up on all my favorite shares, don't forget to shop all my best finds and deals HERE on the LTK app or HERE on my amazon storefront!
CLICK HERE for last weeks fashion best sellers
Check out July best sellers HERE
Getting ready for cooler weather? CLICK HERE for last years coat haul