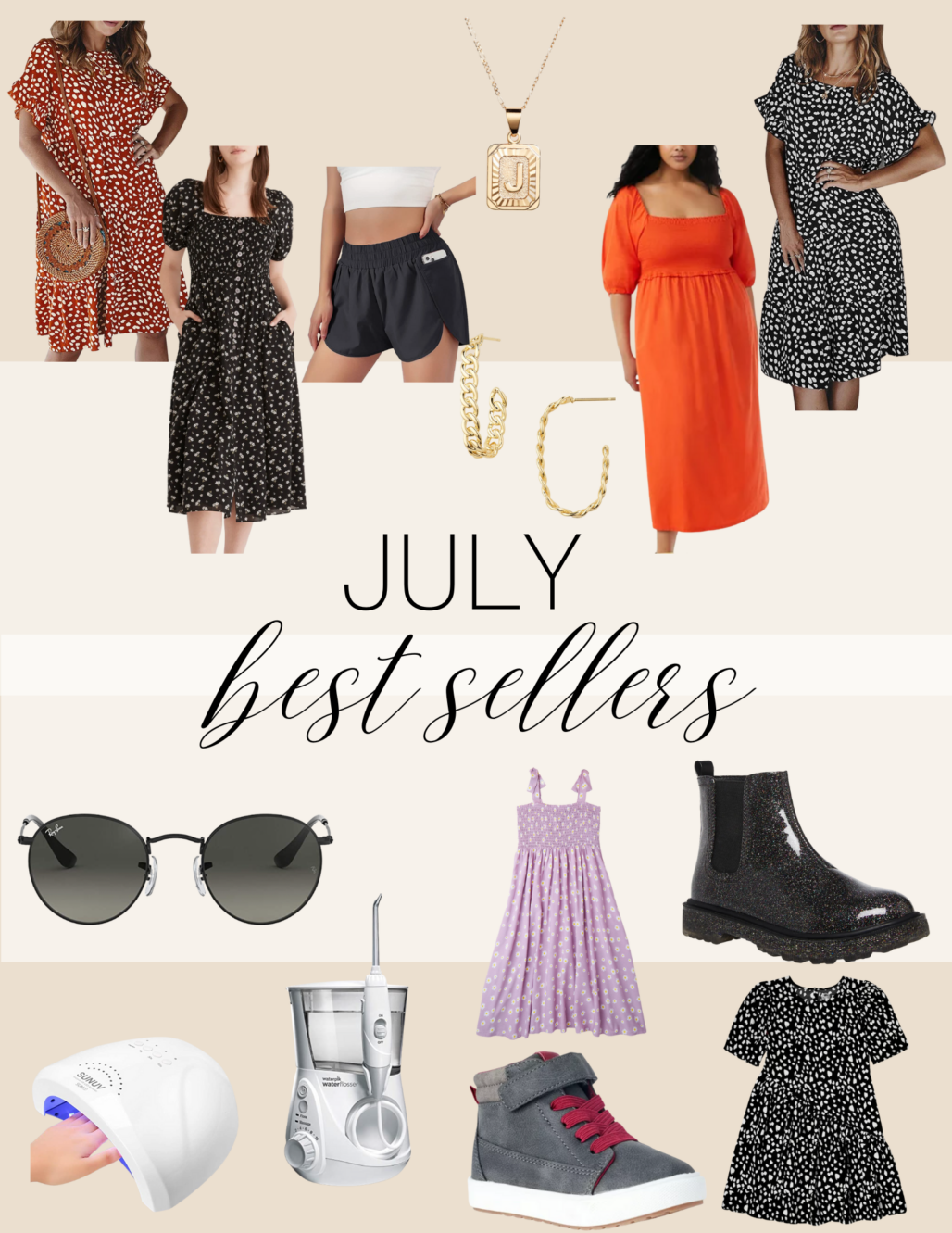 I'm going to start rounding up the best sellers from each month so you know what you liked the best and what I loved the best to give you ideas on what to add to your cart! I LOVE that we have the convenience of online shopping and that we can give each other recommendations on the best items. I've always been a very real lady, so there are many things that I order and don't even tell you about you about because I know they aren't worth either of our time or money. These July best sellers are tried and true items that I personally own and love. These best sellers are great for gifts, great for your kids, and great for yourself! These are items that I use over and over again. I hope you have as much fun shopping these best sellers as I do!
July best sellers
Goldie's cute sleeveless dress HERE
Smocked square neck dress HERE
Glitter Chelsea boots HERE
Hoop link earrings HERE
Initial pendant necklace HERE
Women's midi dress HERE
Boy's high top sneakers HERE
Girl's black and white dress HERE (matching mom's dress HERE!)
Water flosser HERE
Gel nail dryer HERE (You can see my at home nail tutorial HERE!)
Swing midi dress HERE
Best selling Amazon workout shorts HERE
Ray Ban sunglasses HERE
I'll continue to post the best sellers for each month here on the blog and link it on my Instagram stories!
you can shop my favorite amazon summer dresses HERE
check out my easy makeup routine with discount codes HERE
check out the best affordable back to school fashion HERE