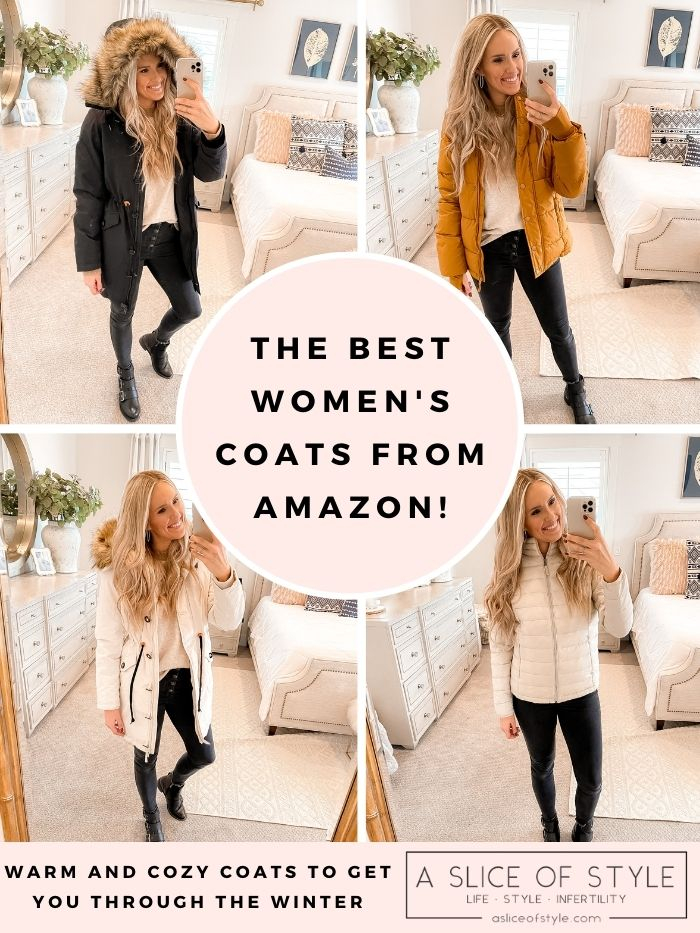 This month for my amazon fashion haul, I decided to focus on cold weather wear to keep you warm and toasty in these cold months ahead. Amazon has the best women's coats at an affordable price, and I can't wait to share!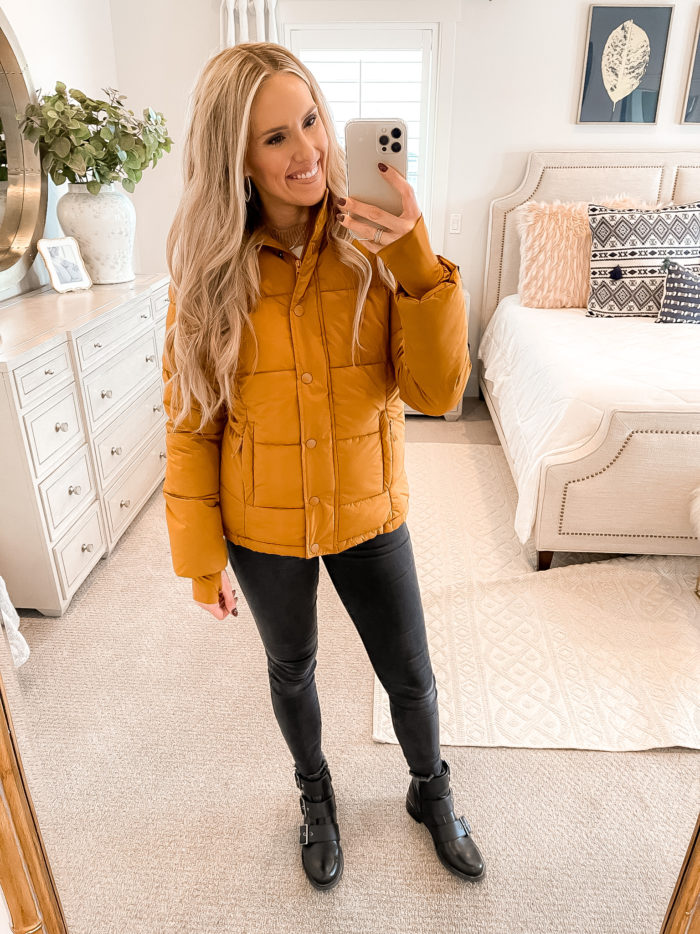 This coat is super warm, and I love the pockets that zip and the hands. It's true to size and I'm wearing a small. It comes in lots of really great colors! A super cute coat to throw on when you are heading out the door.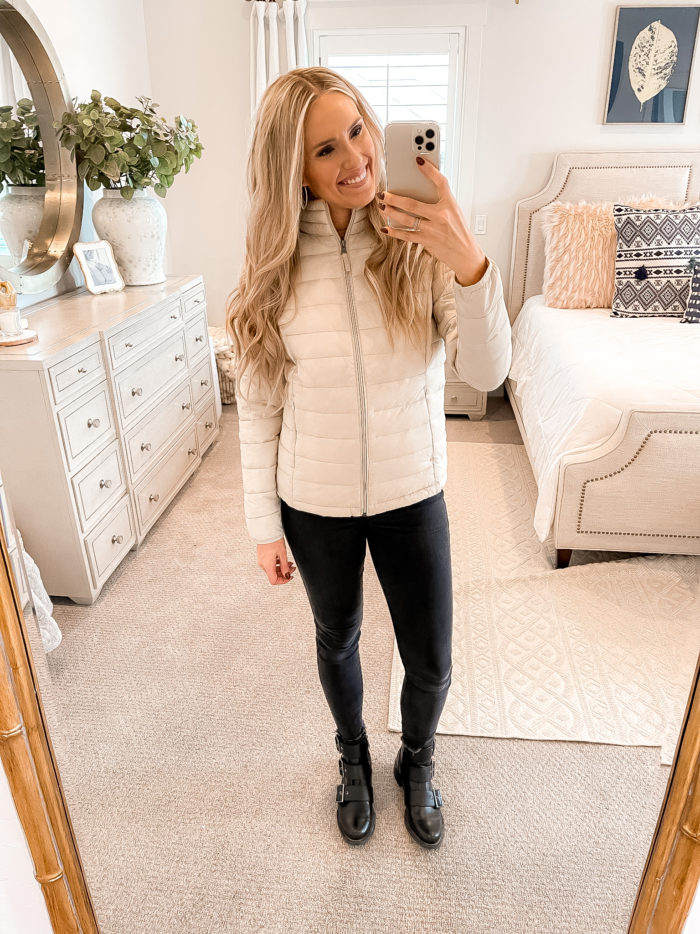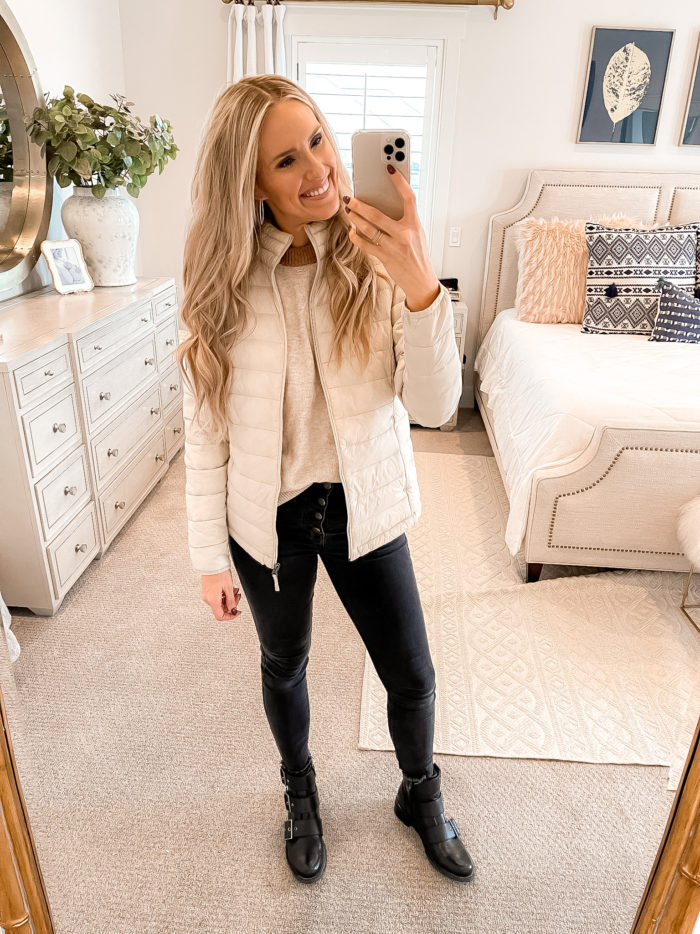 I love this coat! I love more lightweight coats like this for easily throwing on and heading out the door when I'm going to the gym. I love that it doesn't have a hood. It comes in lots of great basic colors, and it's very affordable — Under $40! I love the little pockets that zip. it is also very warm, even though it's lightweight!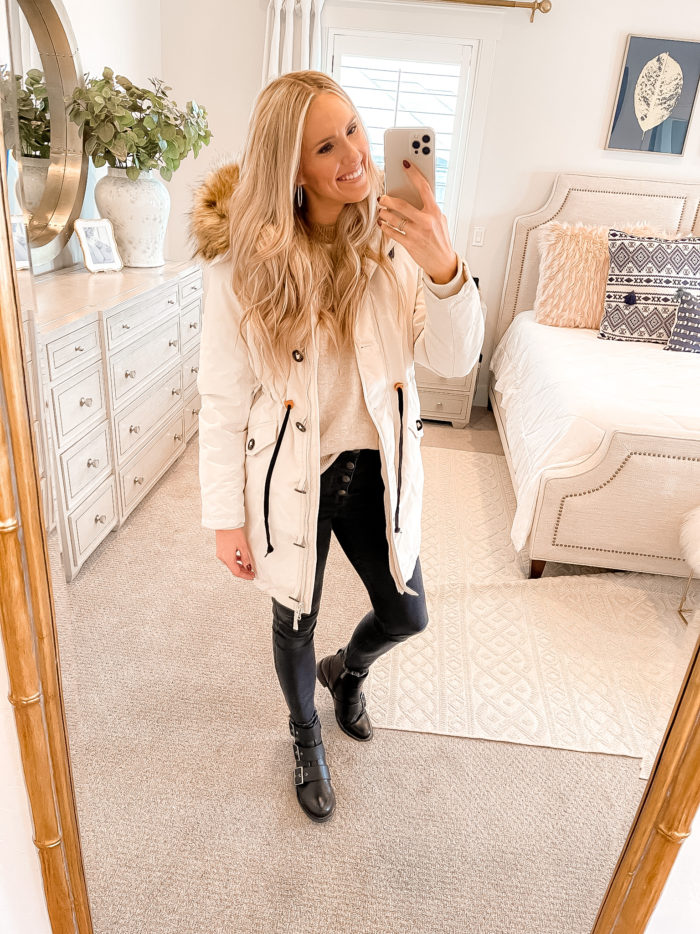 This is another really cute option! I love the color and the buttons, and that you can cinch it around your waist. I was full on sweating when I tried this one on — it's that warm! If you want to layer it with really bulky sweaters I would suggest sizing up, but I really like the small so I'd say it's true to size! It has nice big pockets and I love the color options it comes in!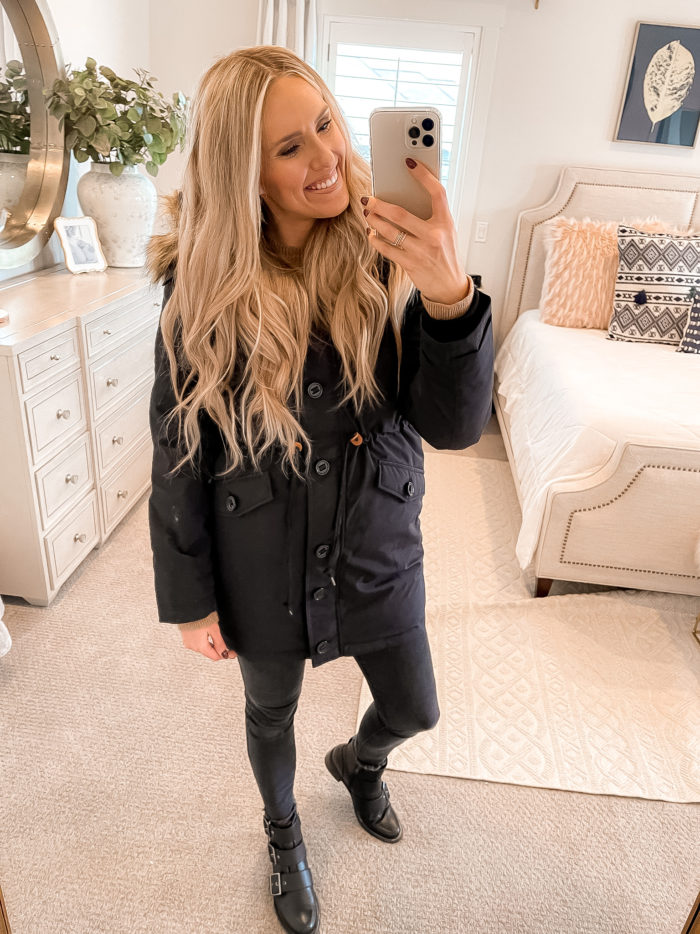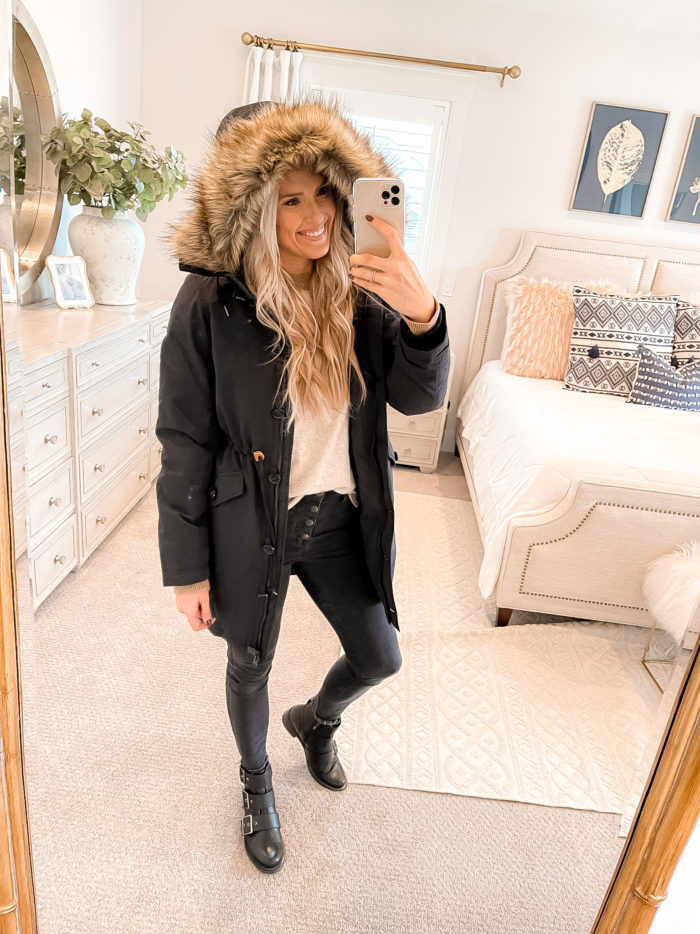 Same coat but in the color black! When I find a good coat I like to stick with it. It's so warm and so cute. Love it! The hood is super warm too!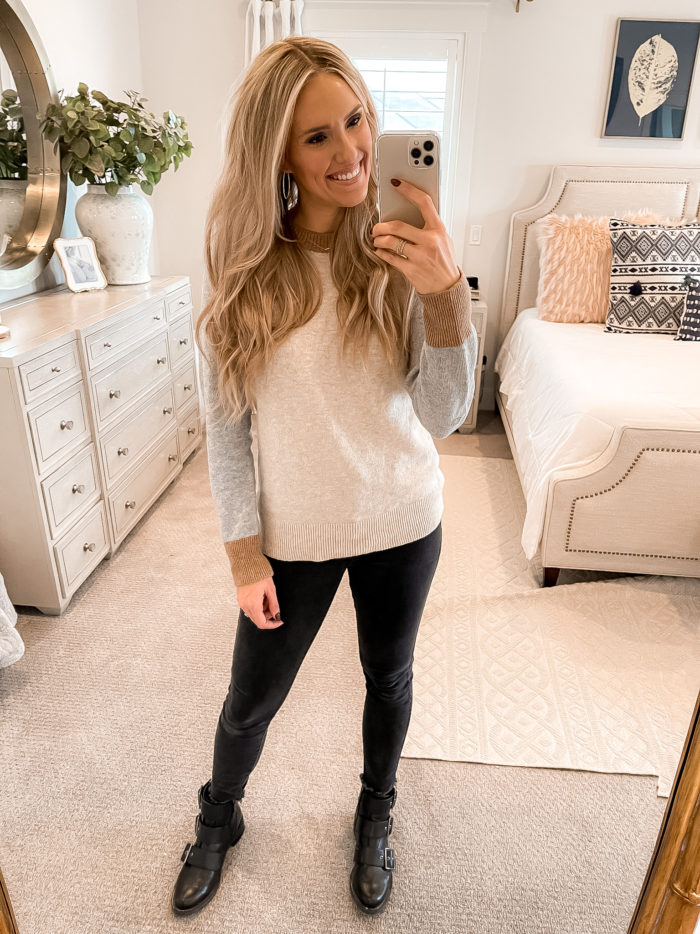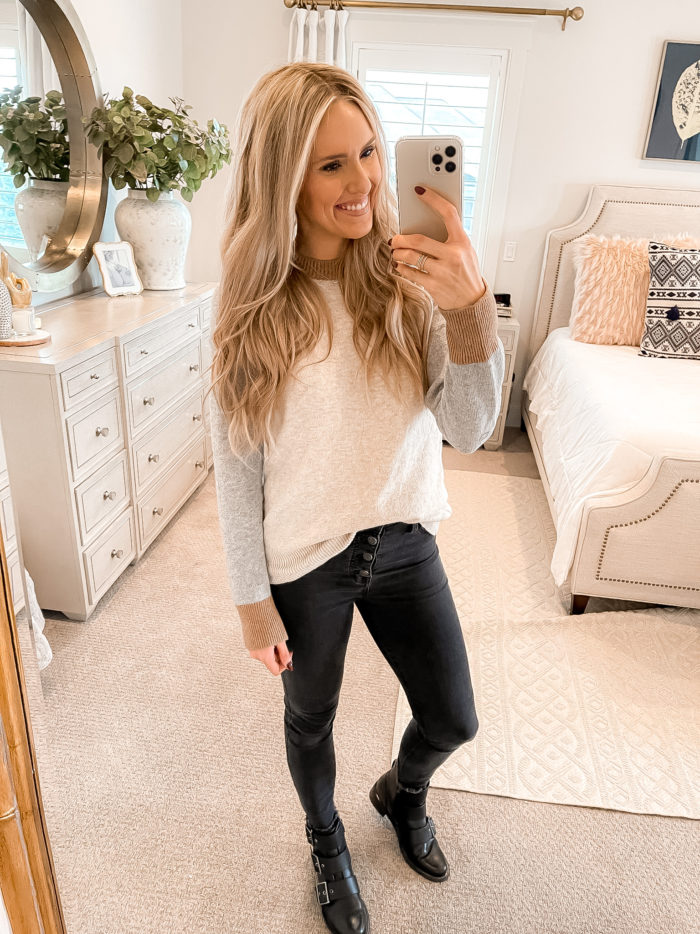 This sweater is the one I wore under all of these coats. It's warm and comes in great colors! I'd say it runs true to size; I'm wearing a small. This is a great basic sweater to just throw on and head out the door!
To see last month's amazon SWEATER fashion haul, click HERE.