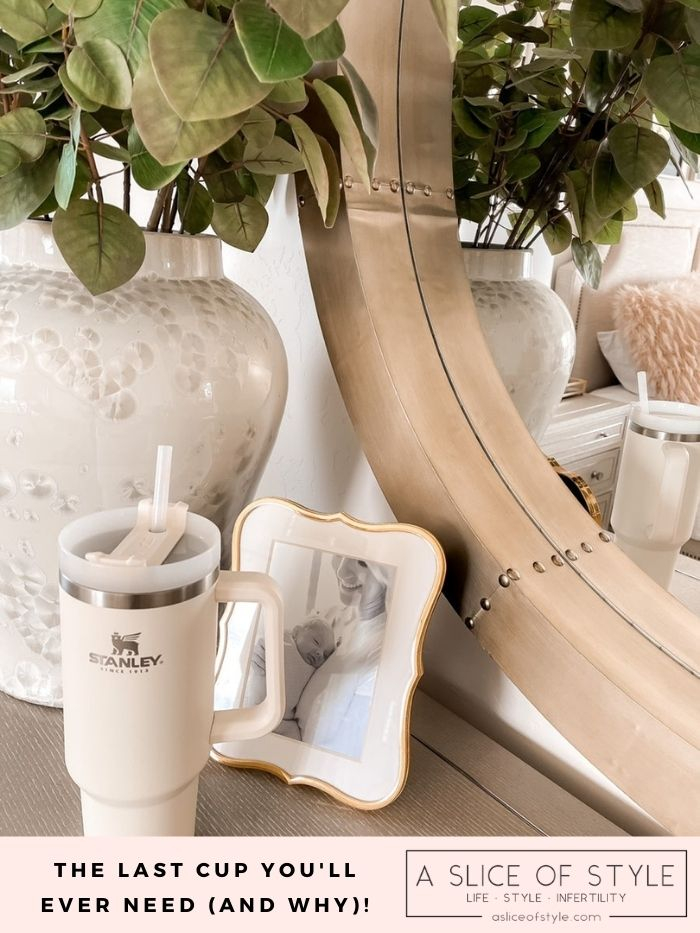 If you follow me on Instagram, you've seen me post recently about the amazing Stanley cup! Today I'm sharing what I love about it and when/where I use it! These are all the things I love about the Stanley cup, and why it makes the PERFECT gift —  for others and for yourself. 🙂
It has a nice thick straw perfect for water, smoothies, and other beverages
It holds 40 oz. so I don't need to refill it that many times throughout the day
It has a handle so I can easily carry it around with me!
It's dishwasher safe
It fits in my cup holder in my car!
It comes in so many pretty colors
It keeps my drinks cold for up to 24 hours
I love that it's affordable
This is how I use my Stanley throughout the day! I always take my Stanley to the gym with me. I have it in my bathroom when I'm getting ready for the day in the morning, and at night when I'm getting ready for bed. I take it with me wherever I go in the car to run errands or drop off my kids at school. I have it with me in my kitchen while I'm cooking, or when I'm getting fancy meals for my kids like Chick-fil-A 😉 I take it with me on date night too!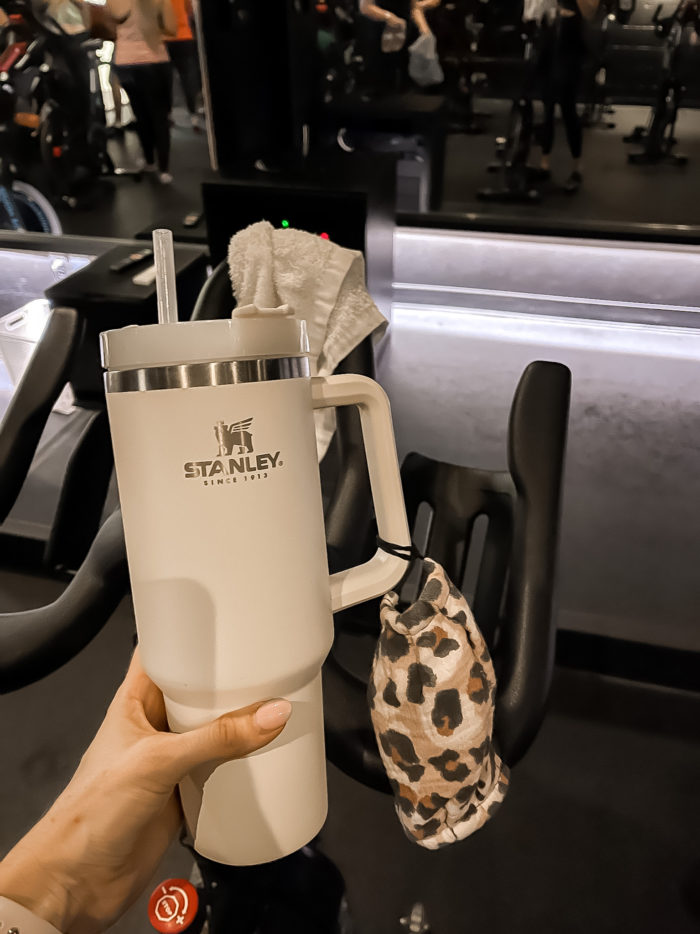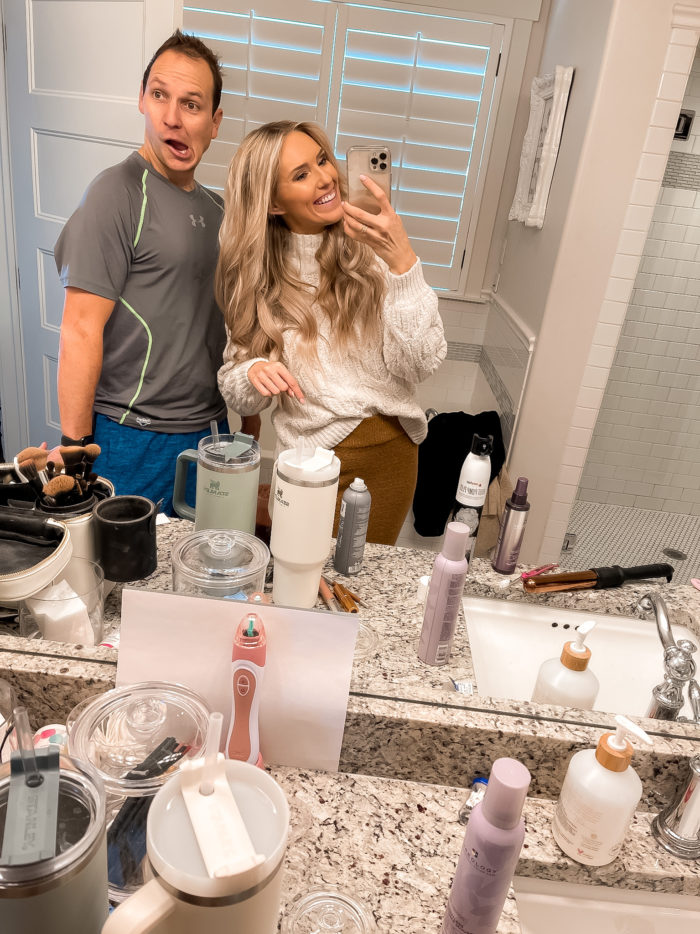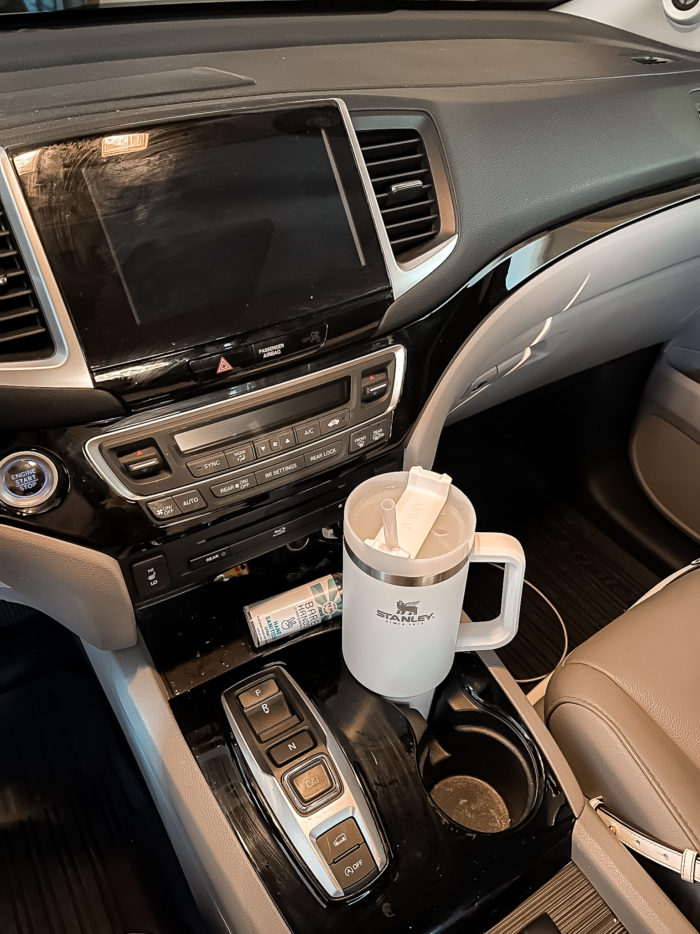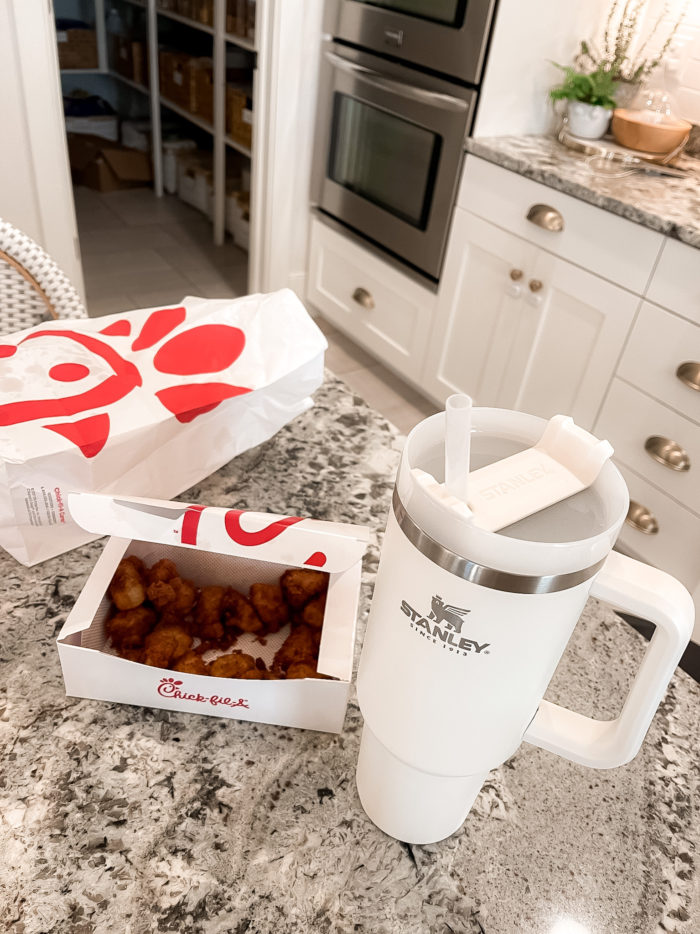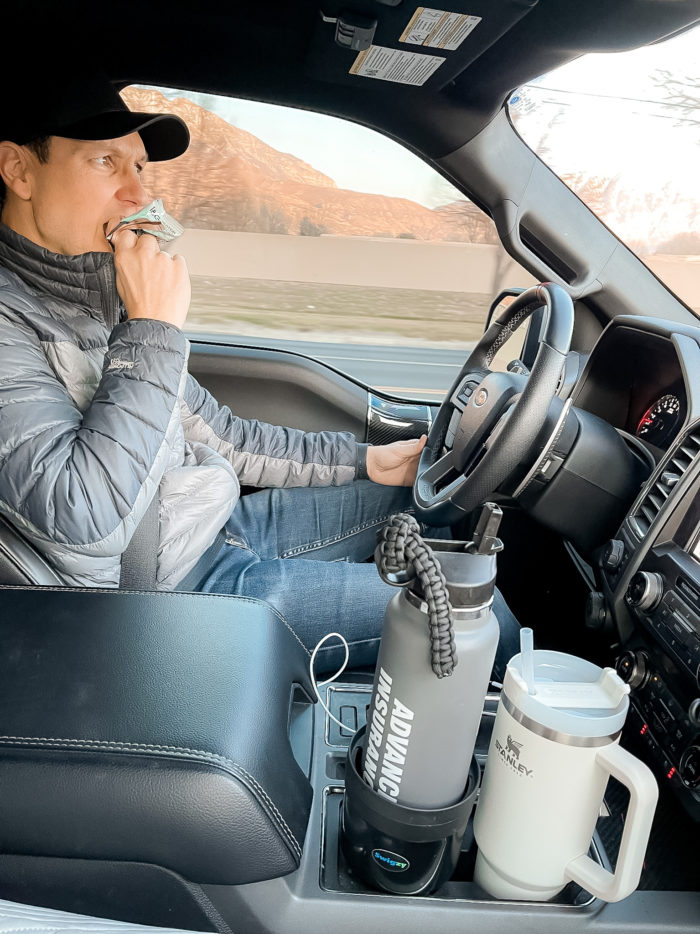 So it's great quality, it's pretty, it's affordable, AND it helps me drink more water throughout the day. Don't hesitate to get a few for yourself because they will sell out so quickly! The last restock sold out in a matter of hours. This is the last cup you'll ever need, and once you get yours you'll see why! Click HERE to shop! You can thank me later 🙂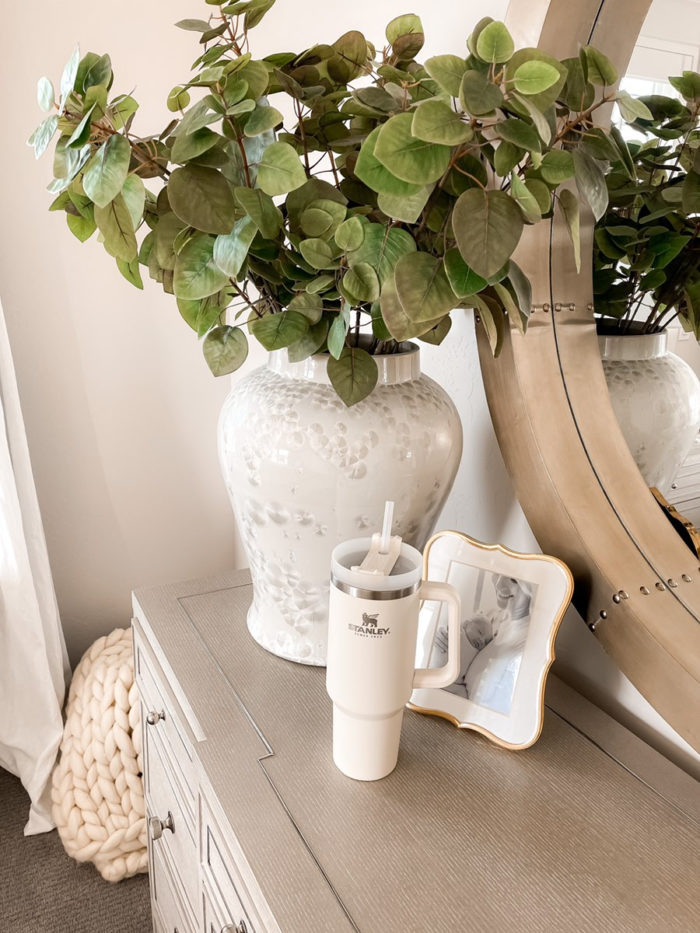 You can read about my health journey & more about how I use the Stanley cup in my daily life HERE.