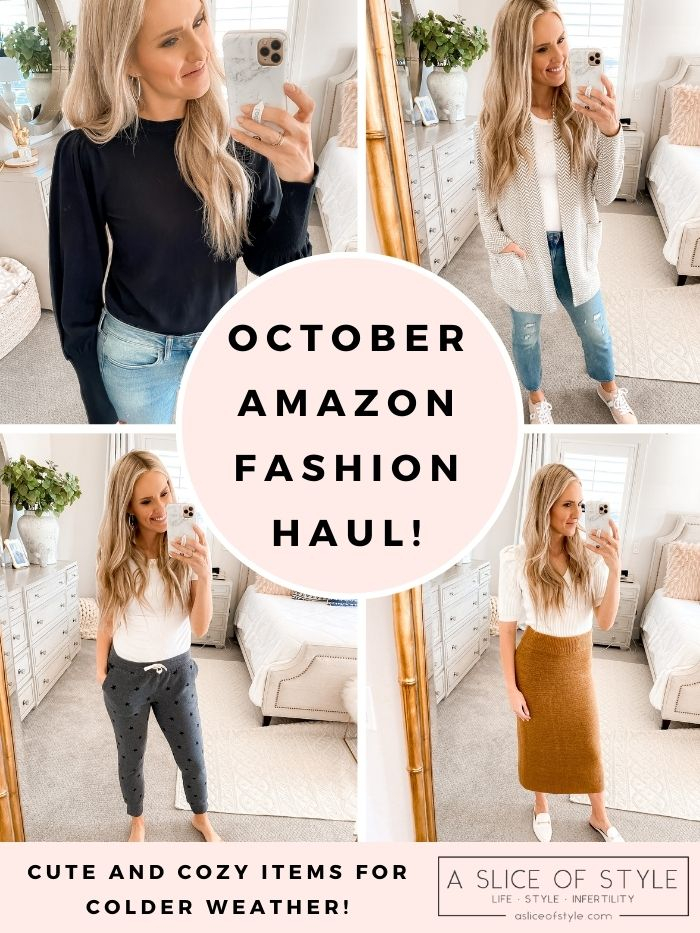 It is time for this month's Amazon fashion haul! I have some really cute and cozy items to share with you this month. We are starting to get some colder weather here in Utah, so I'm excited to share some beautiful pieces that will also keep you warm! You can find all of these items as well as more of my Amazon fashion favorites HERE 🙂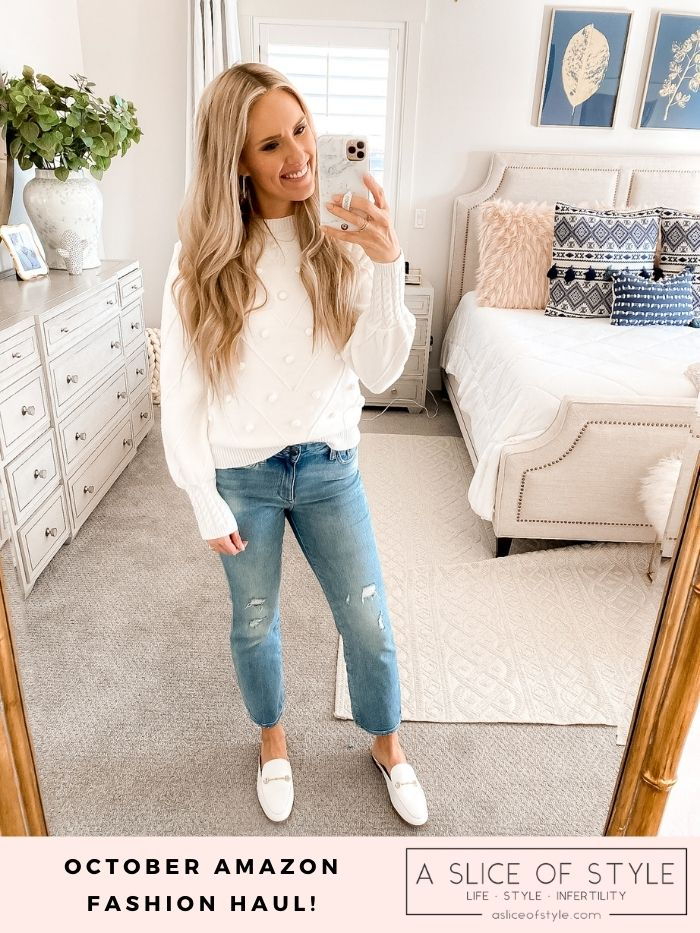 I saw my sister-in-law wearing this adorable sweater, and right when I saw it I knew I had to get one for myself! It has the cutest detailing, and it's only $30. I'm wearing a size 4/6, so it's true to size. It's a really cute, elevated basic! It's super comfy and soft too. It does come in other colors as well!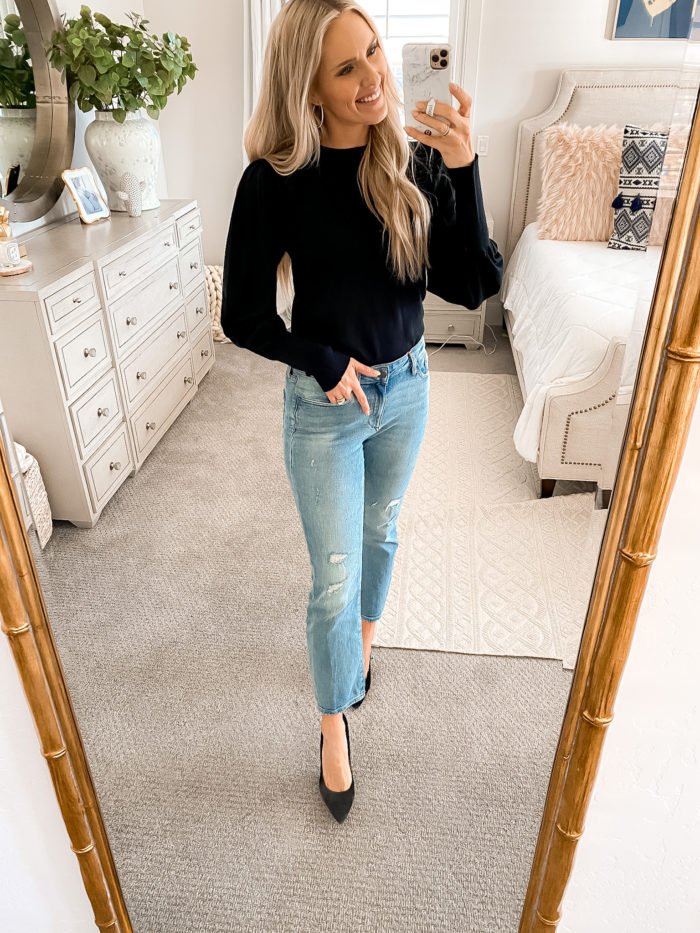 This top is really soft and comfortable. What I love most about it is the sleeves! I love basics, but I also don't want them to be boring. That's why I love this one — the sleeves and puffed shoulder make it more than a basic! This one comes in 3 different colors.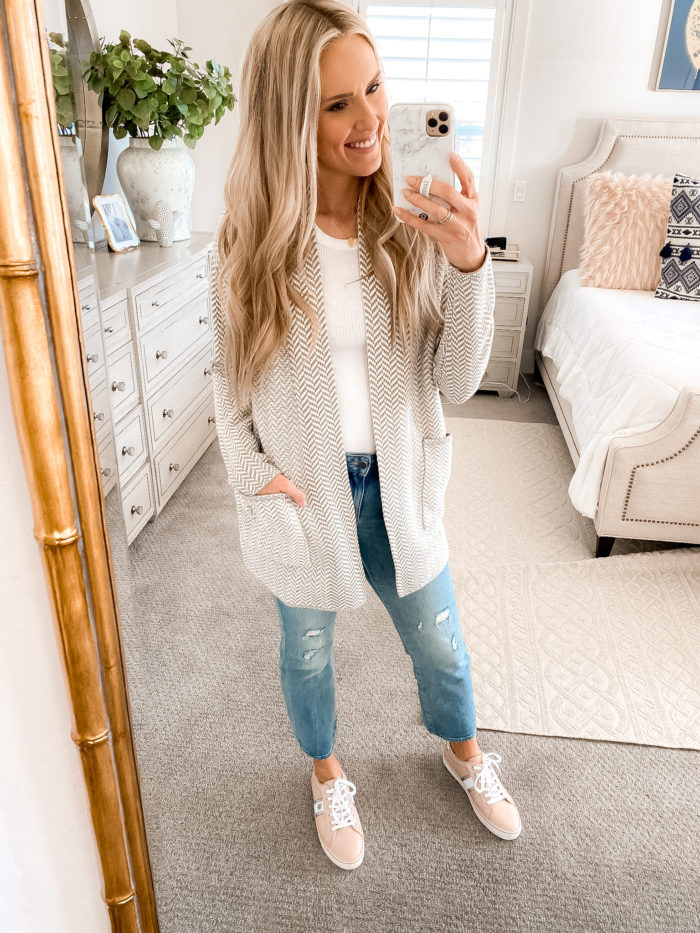 This cardigan is so thick and warm that I am amazed they only charge $39 for it. It almost feels like a winter coat, that's how warm it is. It's not itchy at all, and it's very comfortable. It's very versatile as well. You could pair it with jeans and a t-shirt too! It runs true to size; I'm wearing a small. I've had these jeans for awhile and they're the best! I love the waist, and they are really comfortable. I love the cut of the jeans too. I've had these on my Amazon Favorites list for awhile, and I still love them!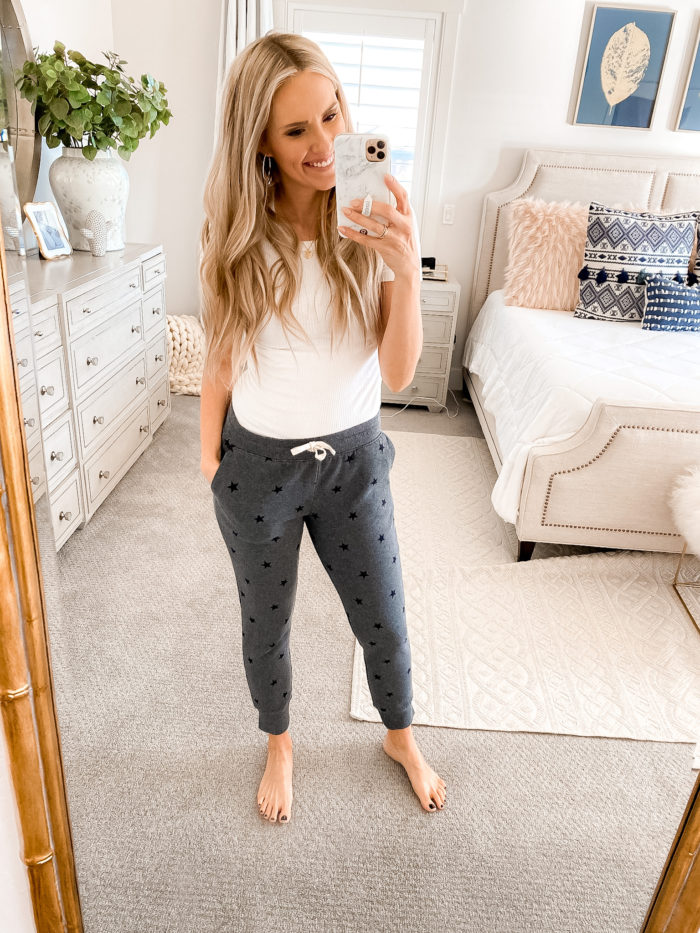 You guys know by now that I'm a joggers lover! These are comfy, cozy, and you can still feel pulled together and cute in them by just throwing on a jacket or a pair of sneakers to go run errands in! I love the height of the waist and pockets on them. These are a great find!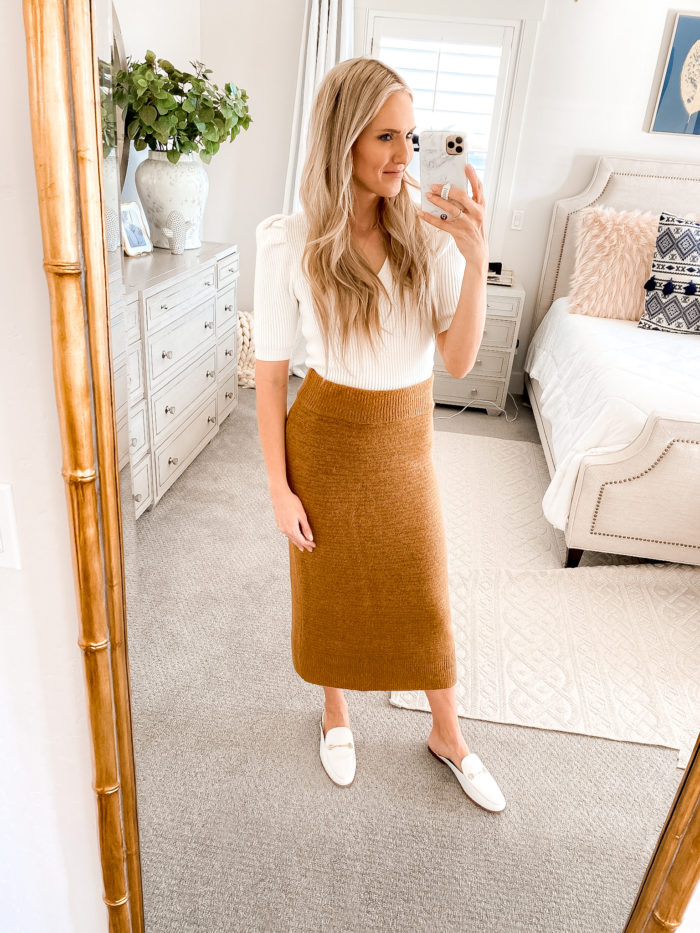 I wore this sweater to my sister's bachelorette weekend, and I absolutely love it. The sleeves are perfect, and I love the structure of the shirt. It's a thicker sweater material and it's perfect for winter. When you get it you'll think it's too short, but it's the perfect length to tuck into high waisted pants or skirts. It also comes in a really pretty pink color!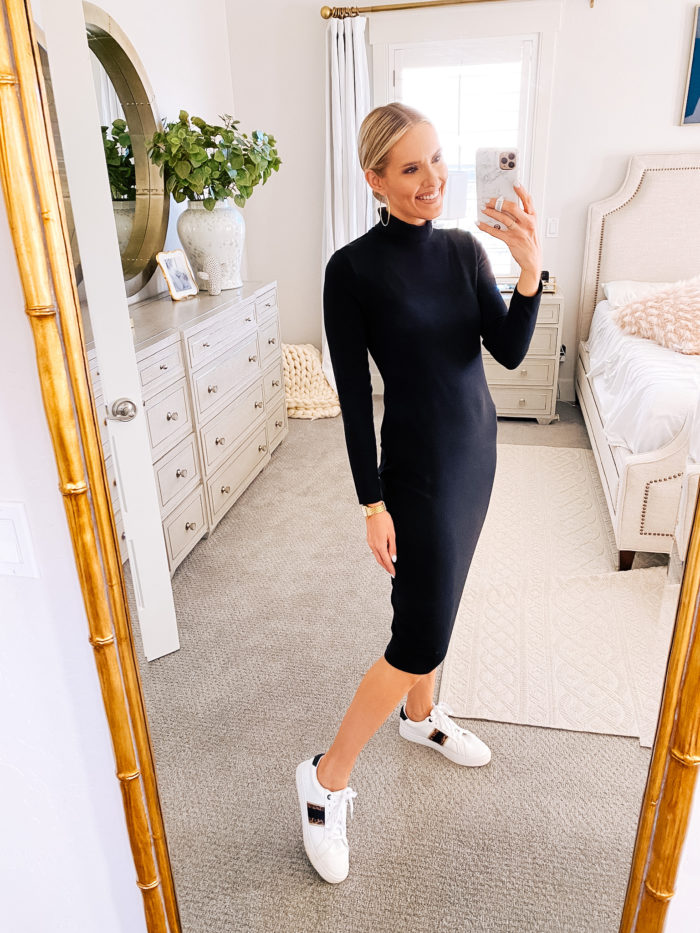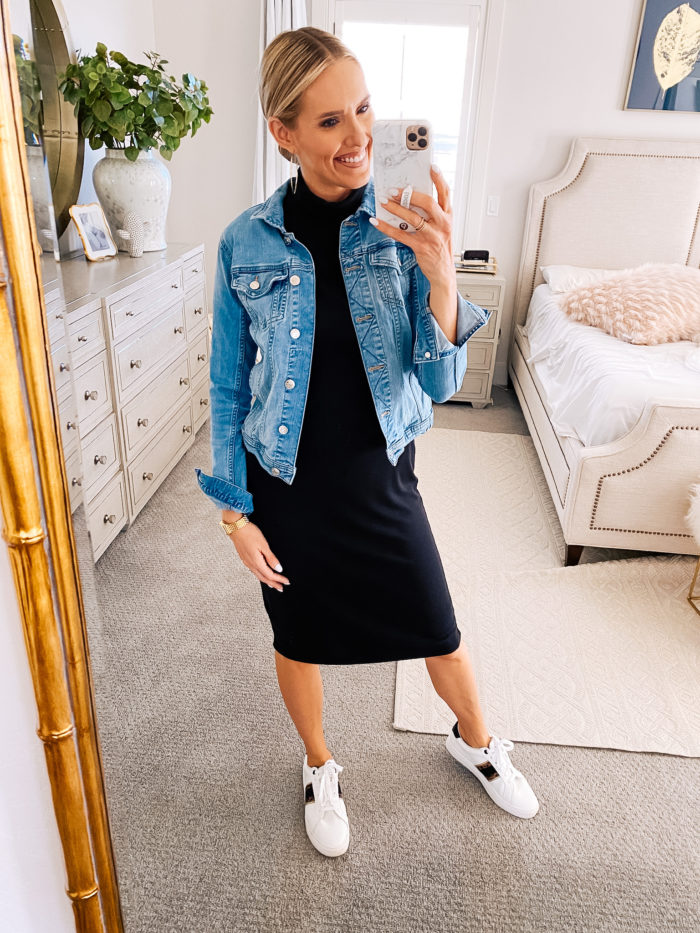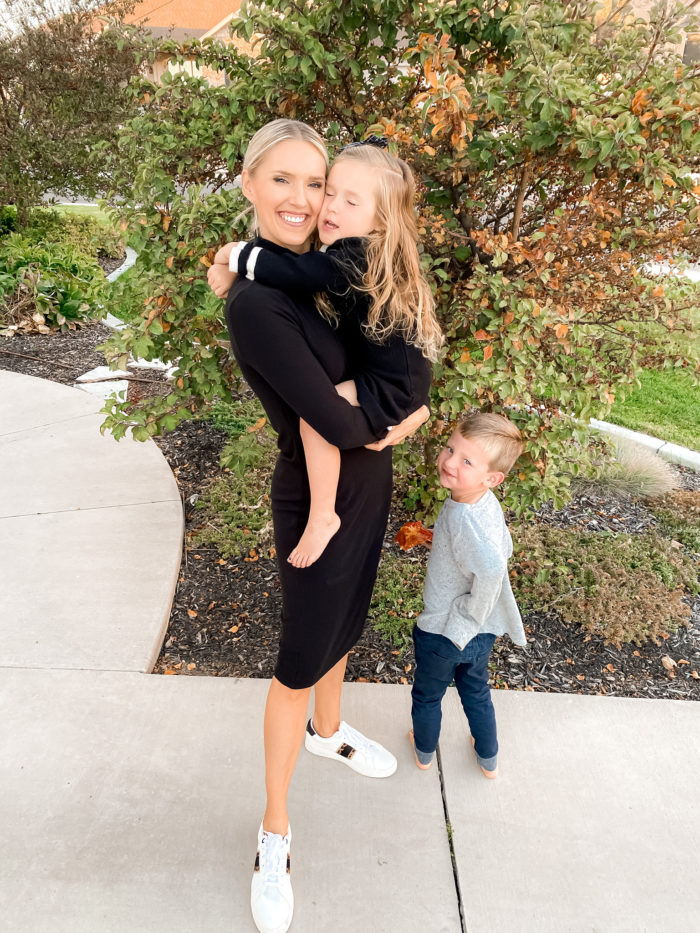 This black dress is perfect for winter. It looks great on its own or dressed up with a jacket. I recommend ordering up one size — I'm wearing a Medium! You can find it here!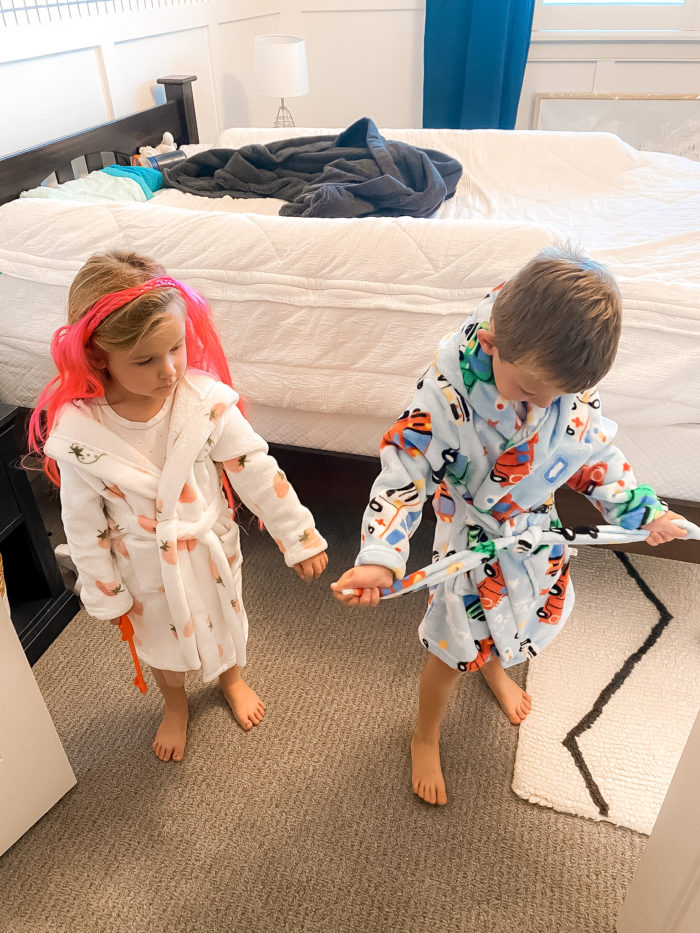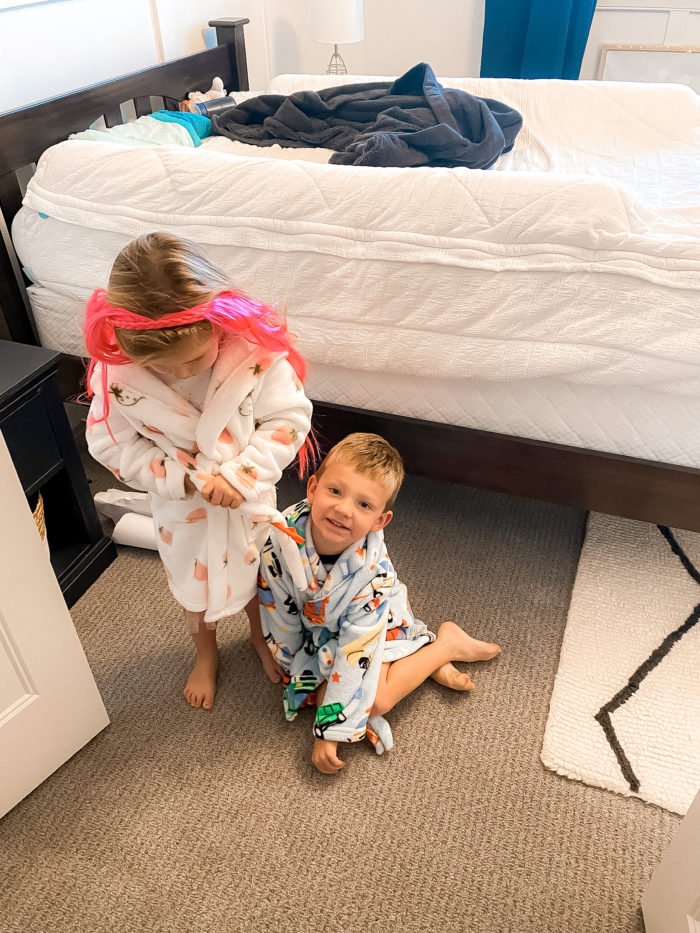 I got these robes for the kids a few months ago and I'm so glad I did because they love them! They're really soft and cozy and they come in lots of fun patterns!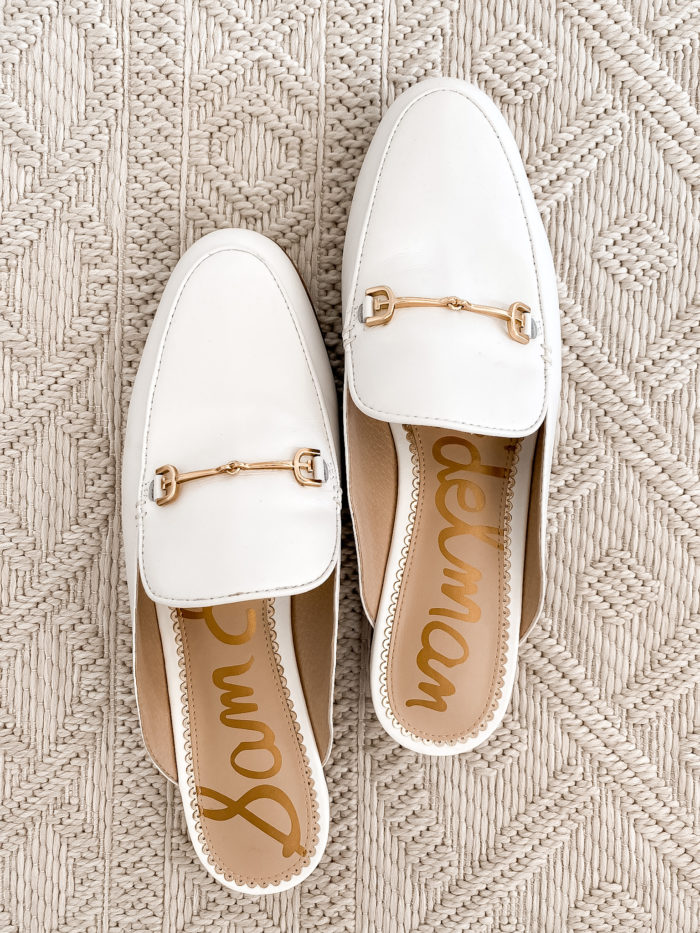 These slides are Sam Edelman brand and they are such great quality! I've had them for a few months and they are still in great shape. They are comfy and so cute! I highly recommend these if you are looking for a good pair of mules!
To see more of my recent Amazon fashion favorites, click HERE.