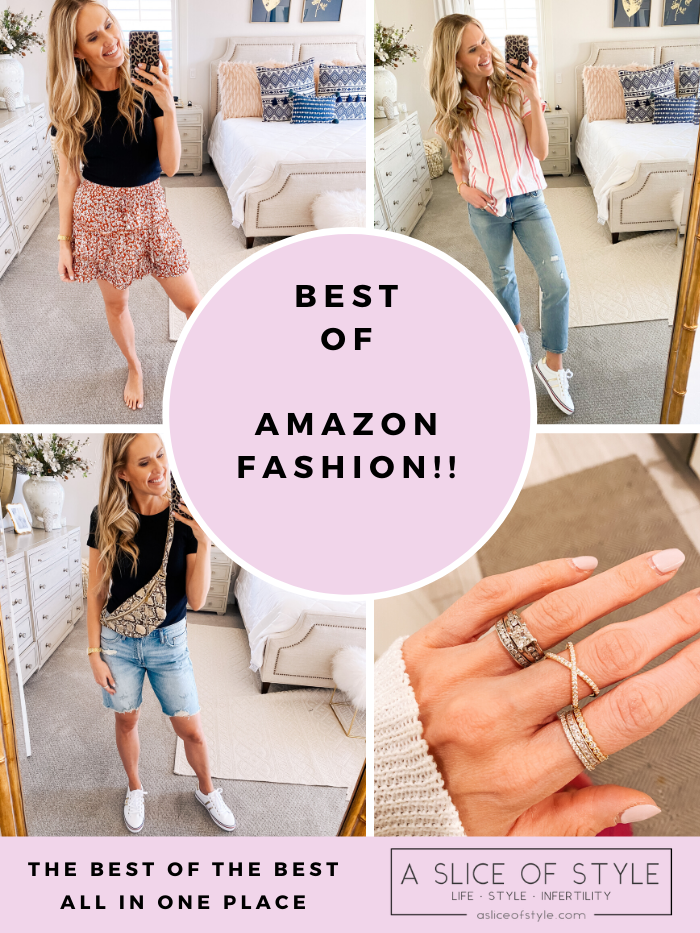 I am always so excited to share my Amazon fashion haul and finds with you guys, and this month is no exception!!
I have so many good winter pieces to share, as well as some great pieces for warm weather! Whether you're taking a trip to escape the cold or just planning ahead for the summer, I definitely think that these are must-haves. I have so many good quality accessories to share as well! As always, you can see my full Amazon favorites list HERE that I am always updating 🙂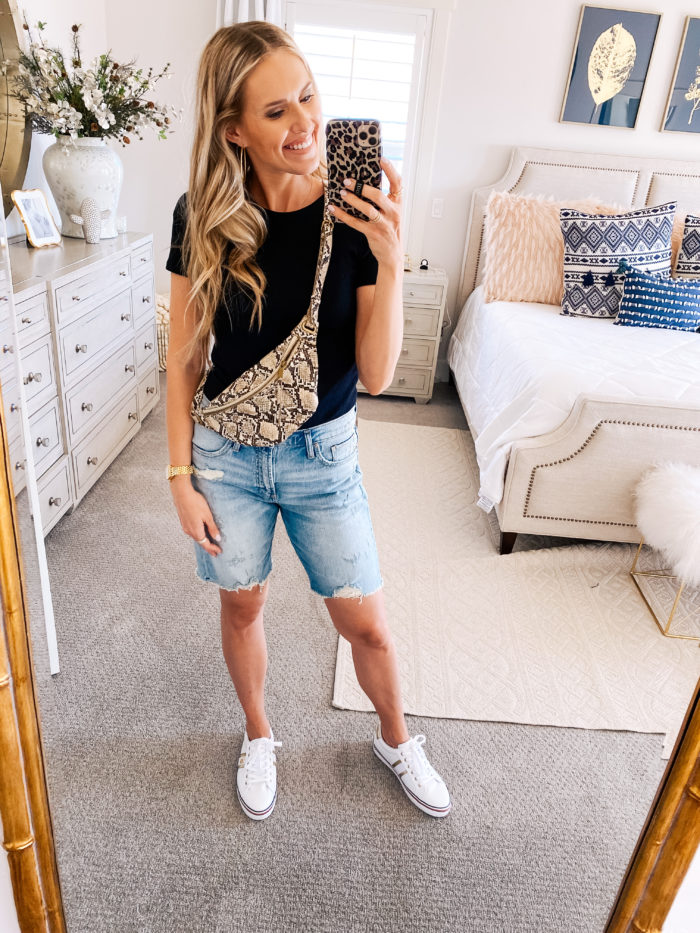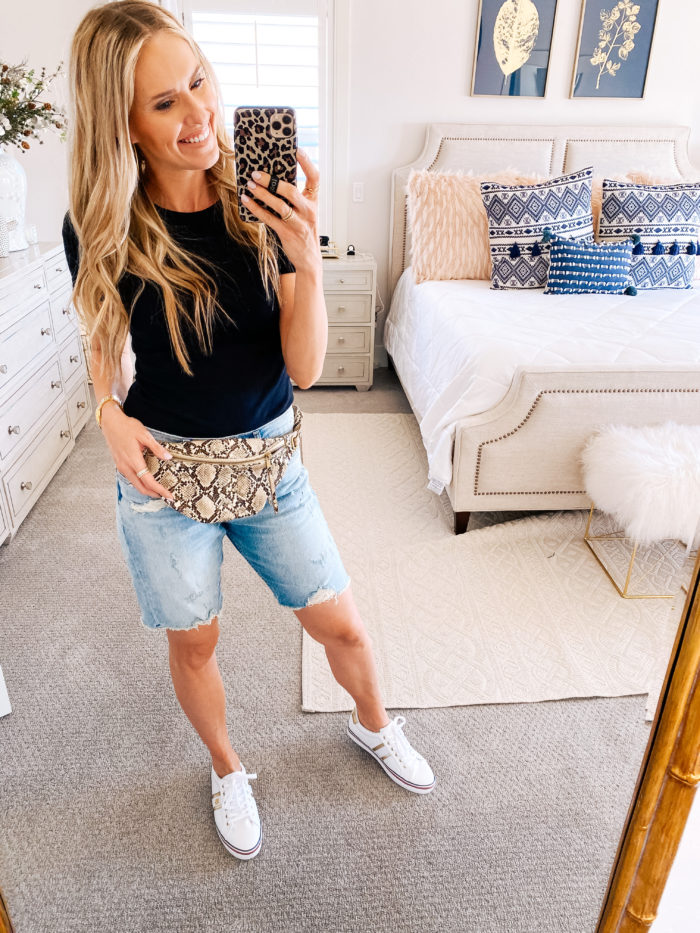 Yes it's still winter, but if you know me you know that I'm ready for the sunshine!! These shorts are perfect for when the weather starts to warm up. These are pretty much the same as the Agolde shorts, but they are a lot less expensive! Theirs are like $130. Also, they go up my butt no matter what size I'm wearing. These shorts fit really well, just order a size down FOR SURE. I'm wearing a 26. They
This fanny pack is such a cute and easy way to be hands free while you're out and about! I especially love wearing fanny packs when I travel.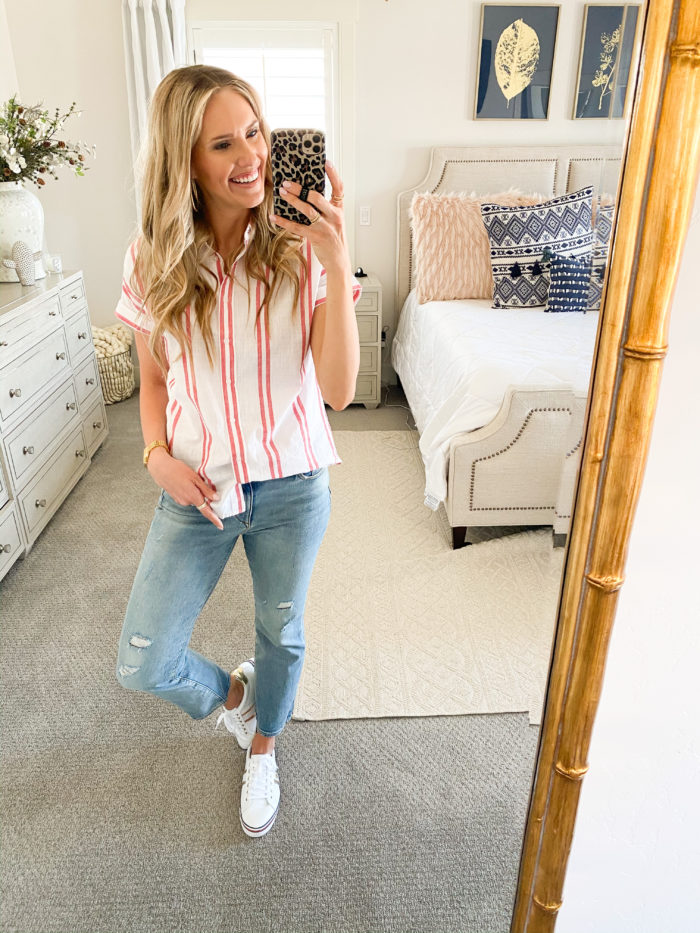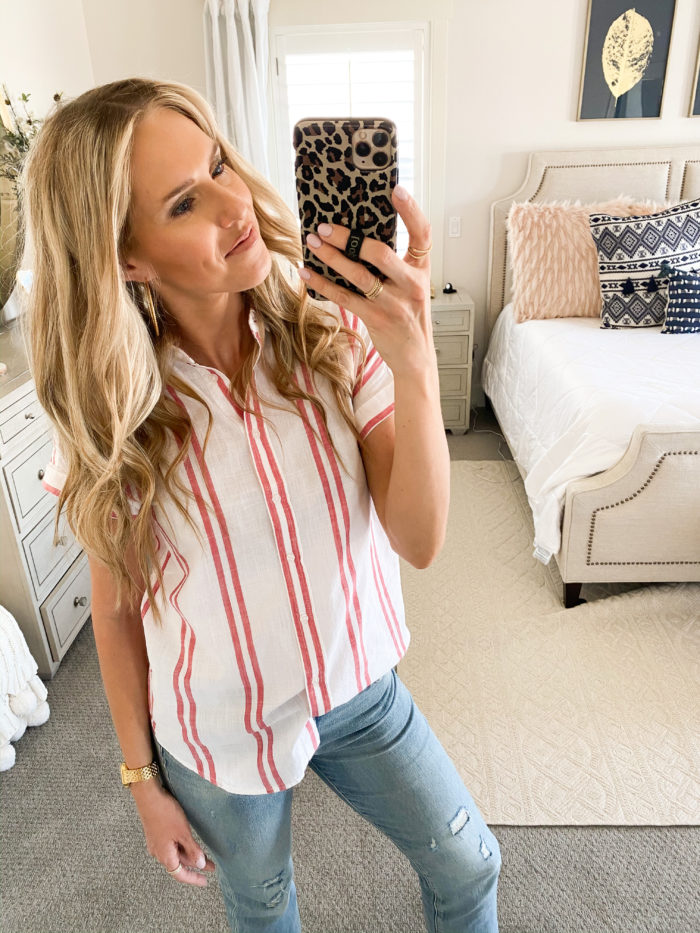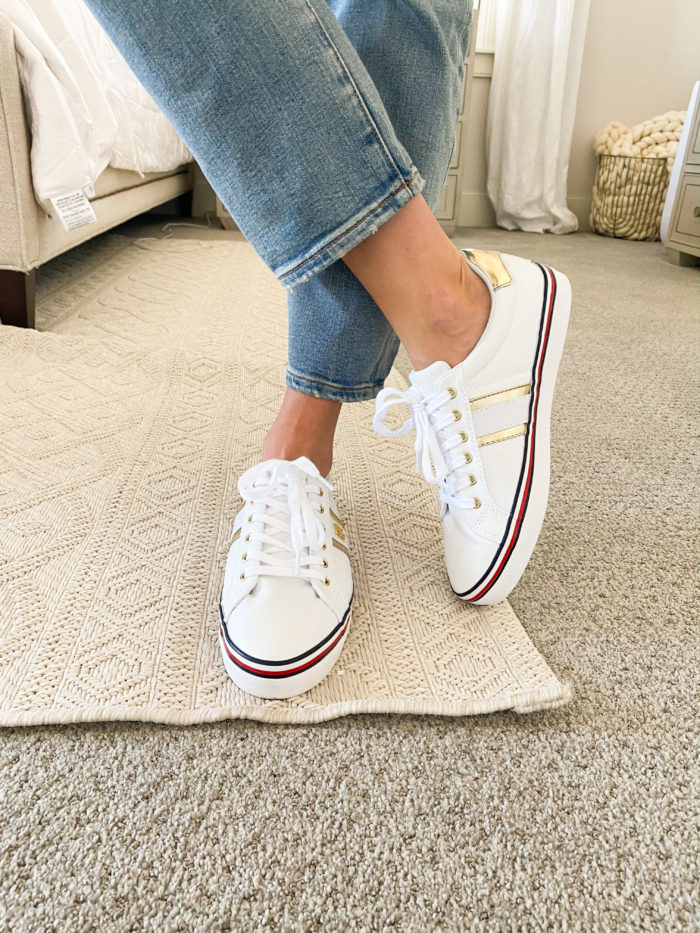 These sneakers are so comfy – they don't squeeze your toes and they run true to size! I think a good white sneaker is such a staple piece, and I really love the style of this one!
This shirt runs large so I would order 1 size down. I'm wearing an XS! It's so comfy and comes in lots of cute colors. I love the vertical stripes!
These jeans are such a great fit and color! I ordered a size up, but they are actually probably more true to size. They are super comfy and have a nice high waist.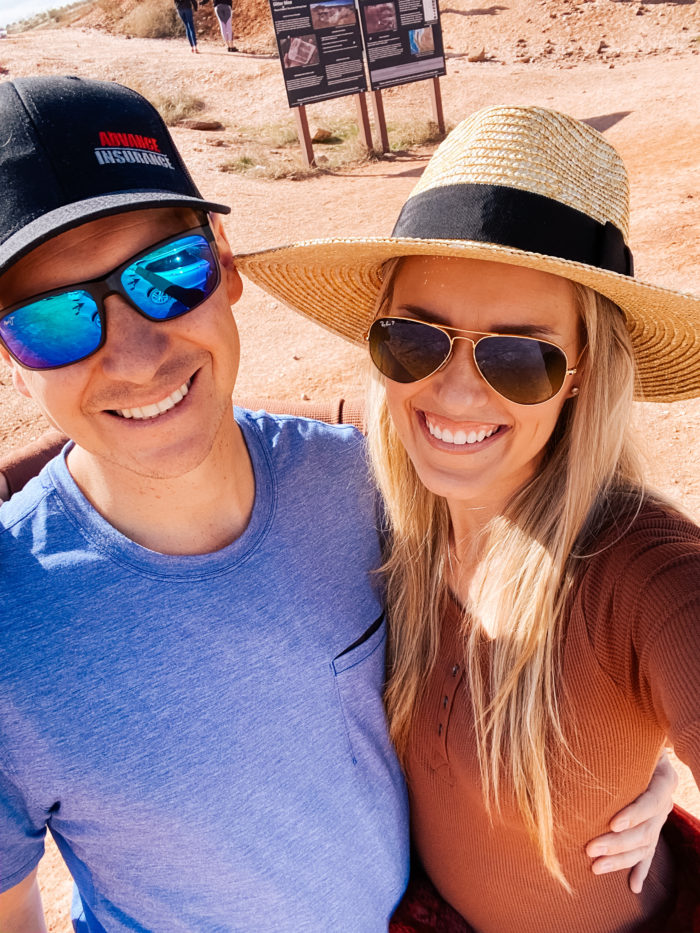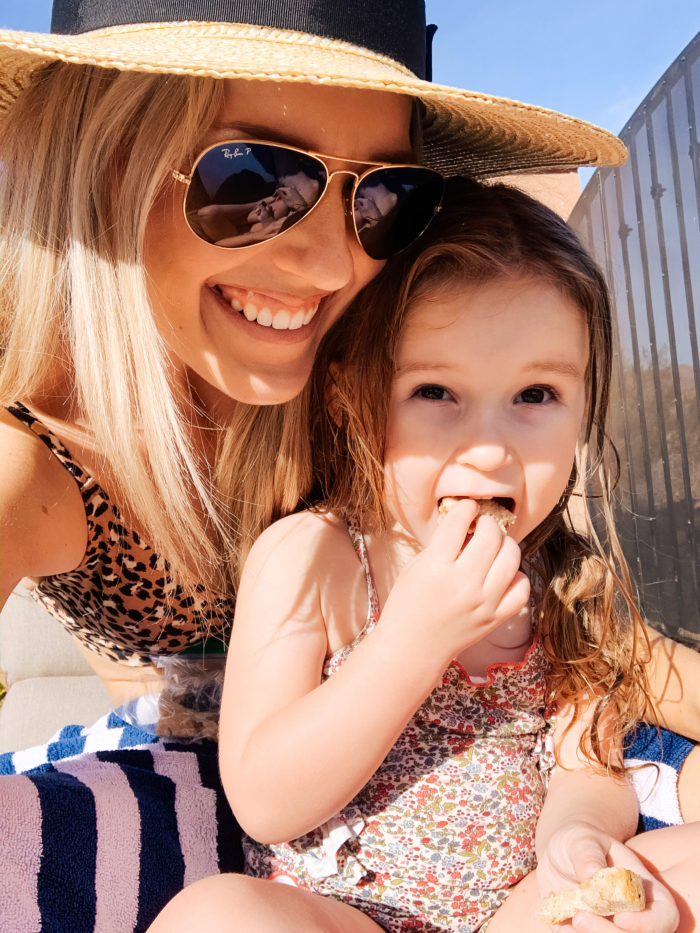 You guys… this is my favorite hat I've ever worn!! I love it and it's so comfy and perfect for sunny days. Mine is a size small! It's my favorite sun hat because it never gives me headaches like so many other hats do. It shields your eyes and face from the sun but it's not annoying or too big like some hats. It's the perfect size hat!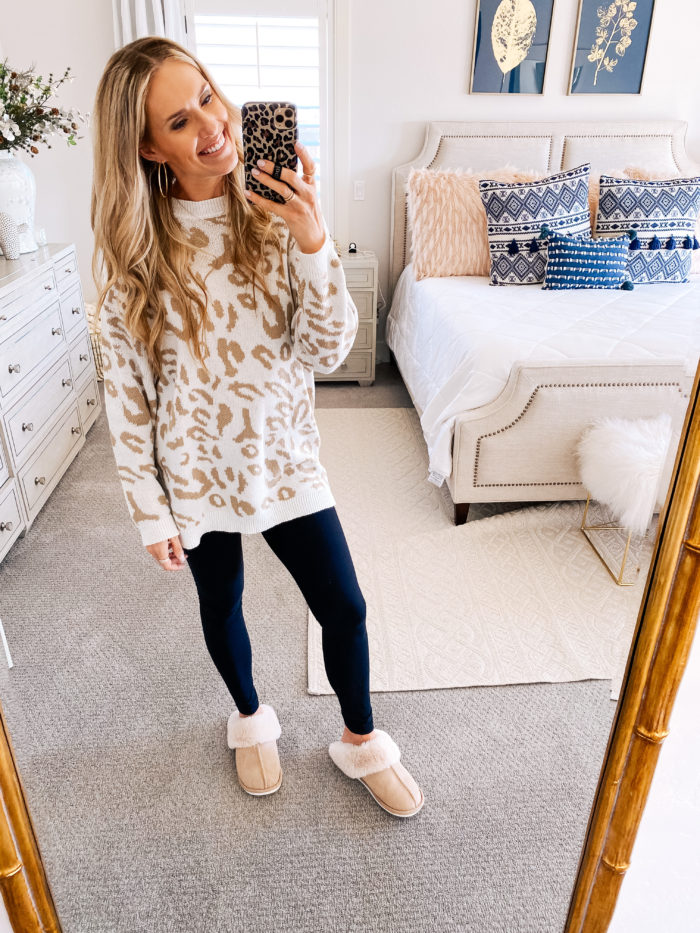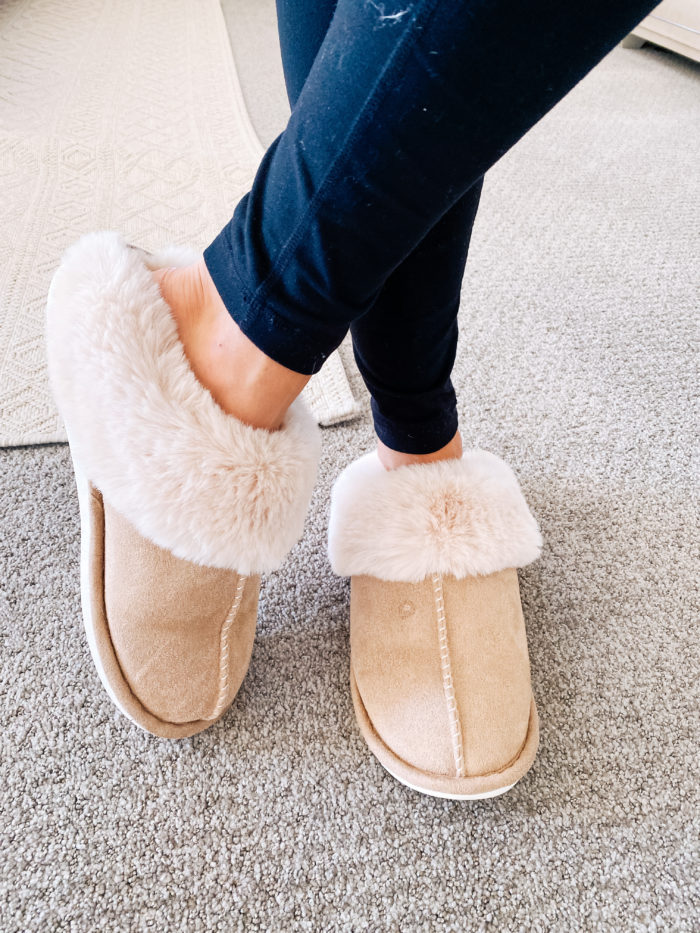 These aren't quite as comfortable as Ugg slippers, but they are super cute and a more affordable option than the Uggs! Order true to size.
If you're interested in the Ugg slippers, here's the link to my favorite ones! They are SO comfy. I'm in love.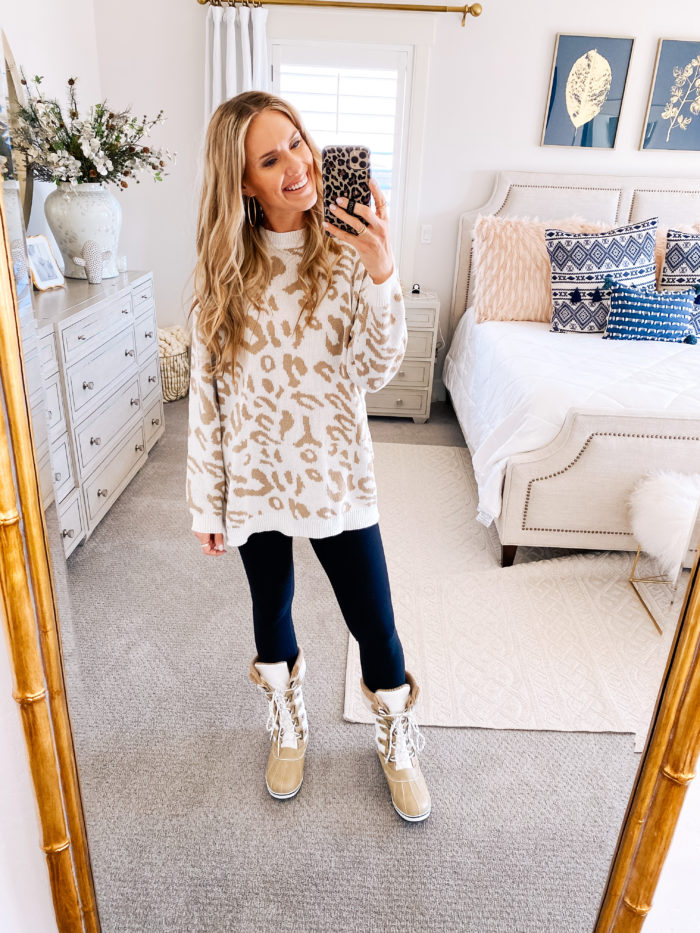 These boots are comfortable and functional. They have thinsulate in them so they're not very bulky, but still very warm! They have tons of great neutral color options and are very affordable compared to a lot of other options for boots.
I've had this leopard tunic for several months and I'm still loving it! It's super comfortable and covers your bum if you want to wear it with leggings.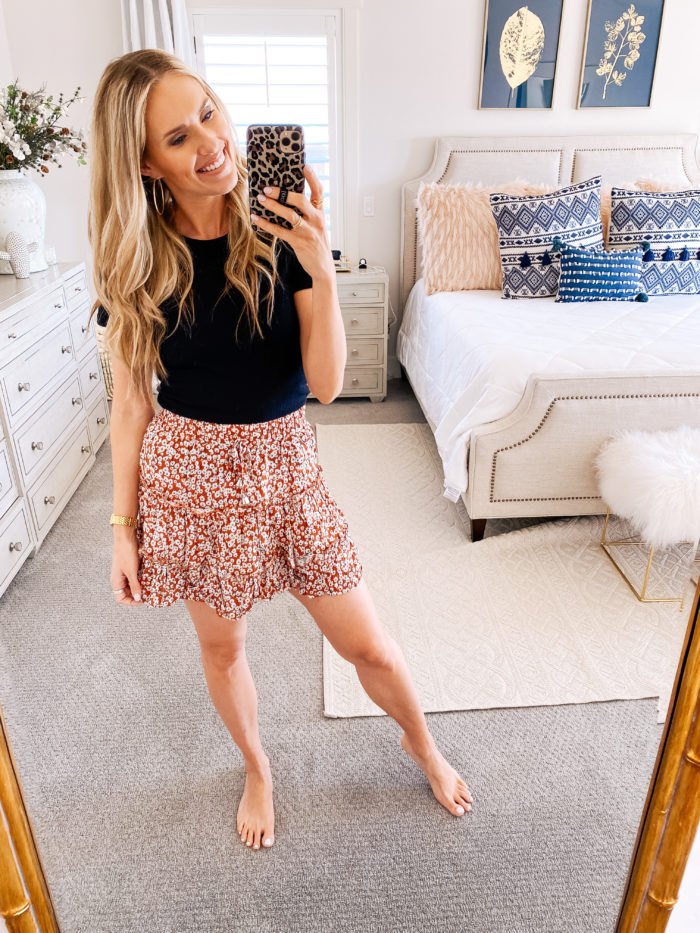 This is a super cute cover up for the pool! I got a size M, so I would say size up 1 size. It is way shorter than I prefer for everyday wear, but it makes a great cover up for the pool! You could pair it with a cute one piece so you can also go grab lunch, etc when you're out and about.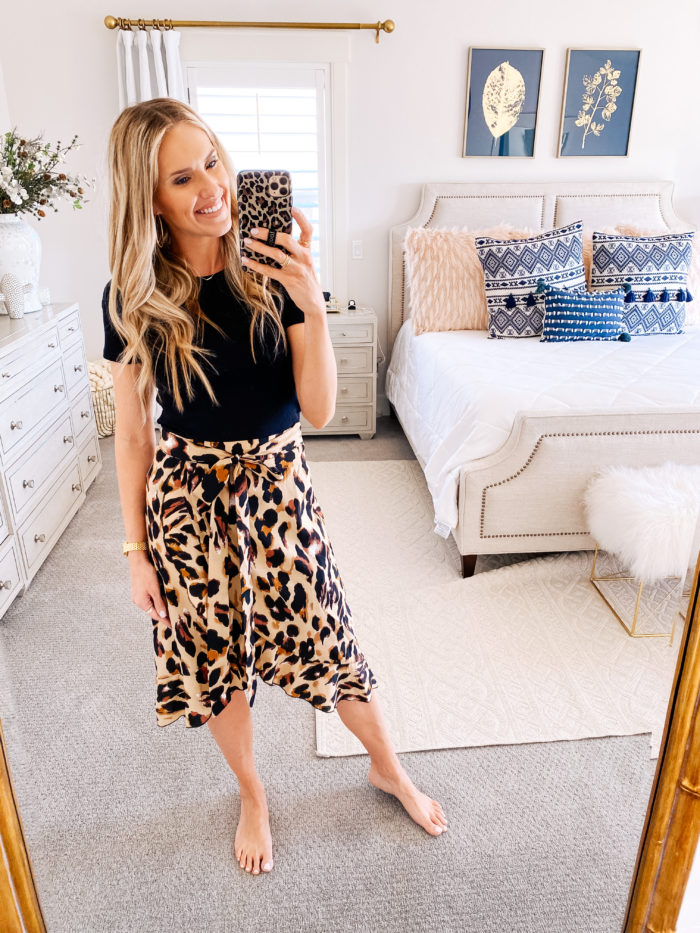 This is a super comfy leopard print skirt. I sized up a size! It's super lightweight and I love the high-low hem.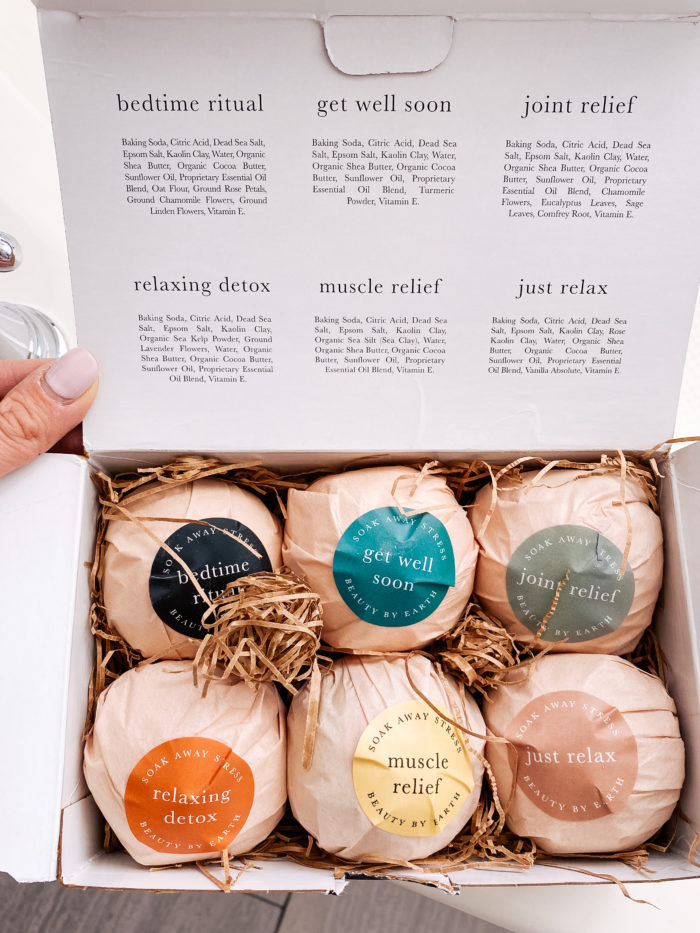 These are all-natural bath bombs, which is so important to me! Dyes and chemicals aren't great for your skin, your health and your hormones, so I love this option. These would make a great gift, too! They smell amazing and are so luxurious. You could even separate them and pair them with a candle, etc. for gifting!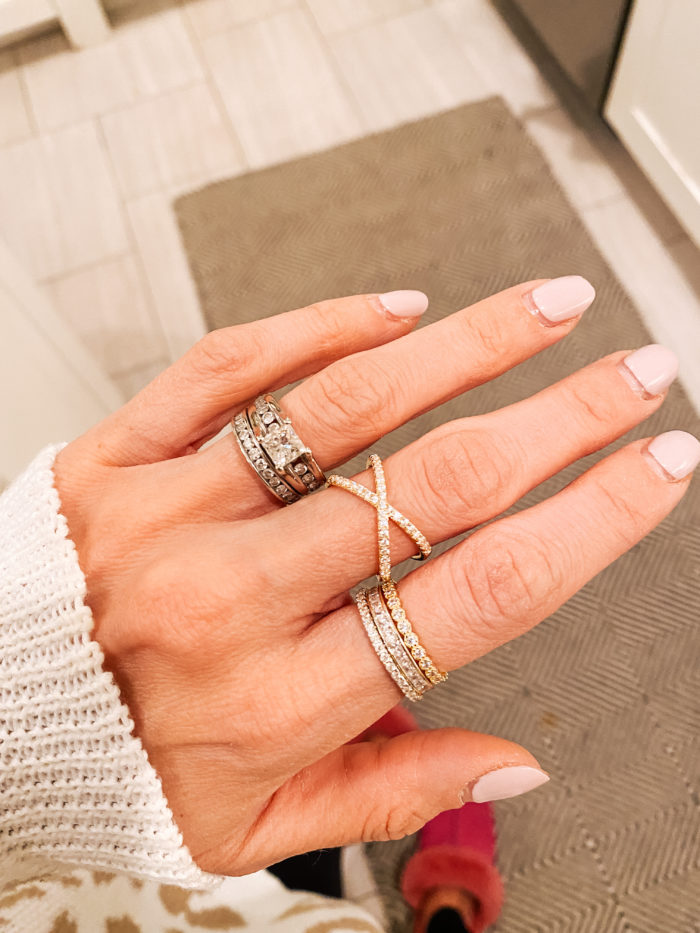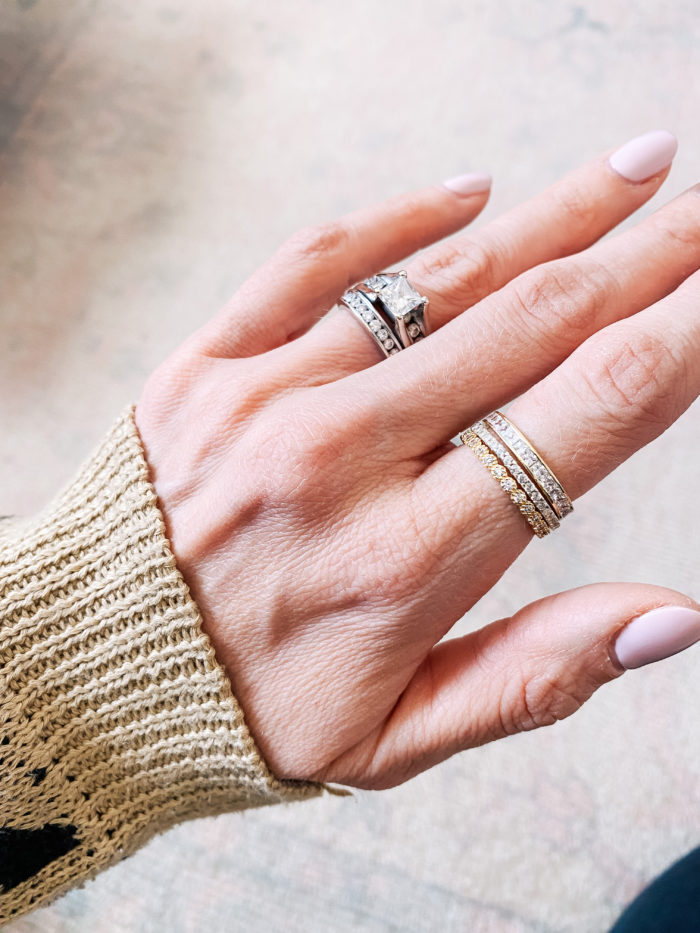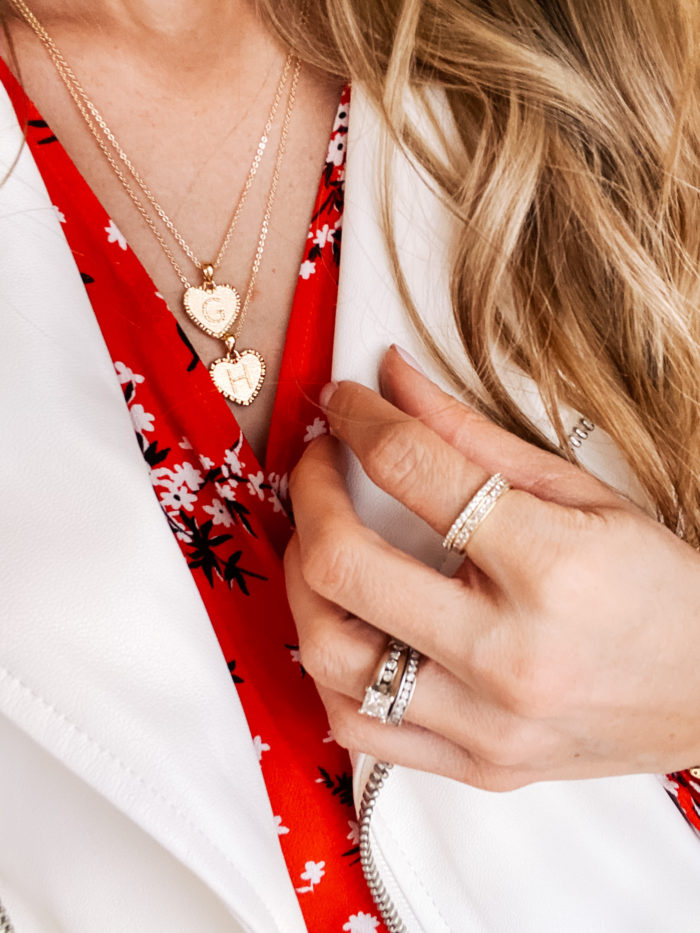 I have so many good ring options to share! I love all of these rings. I tried them out for over a month to make sure they were good quality, and I really think they are amazing! I honestly think they look like real diamonds. They all fit true to size! Here is the thicker band diamond ring, the thin band diamond ring, the rounded band diamond ring, and the crossover ring. They are all so good, and they are so fun to stack as well!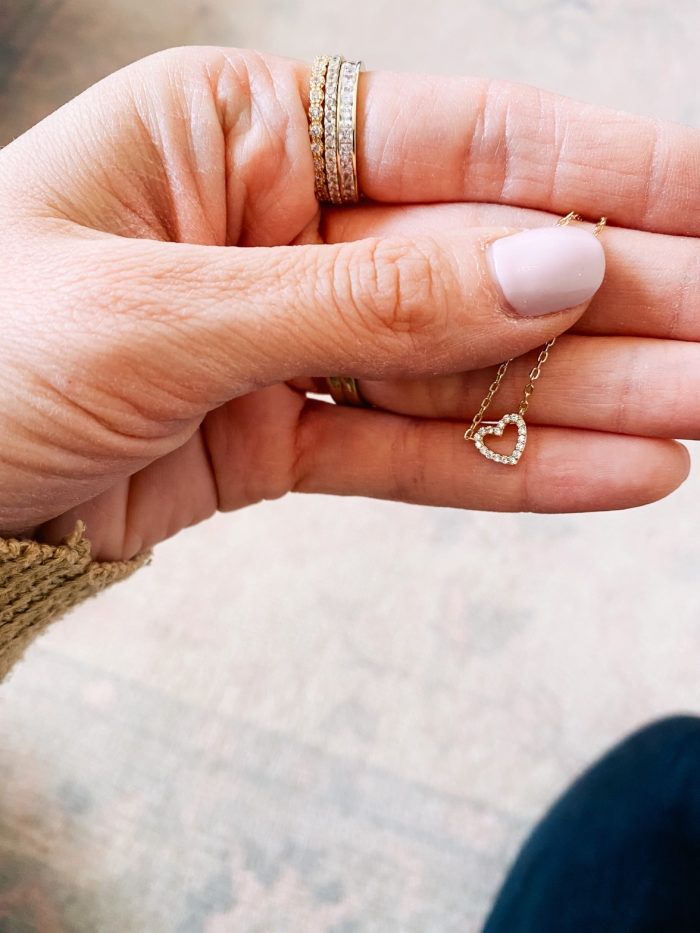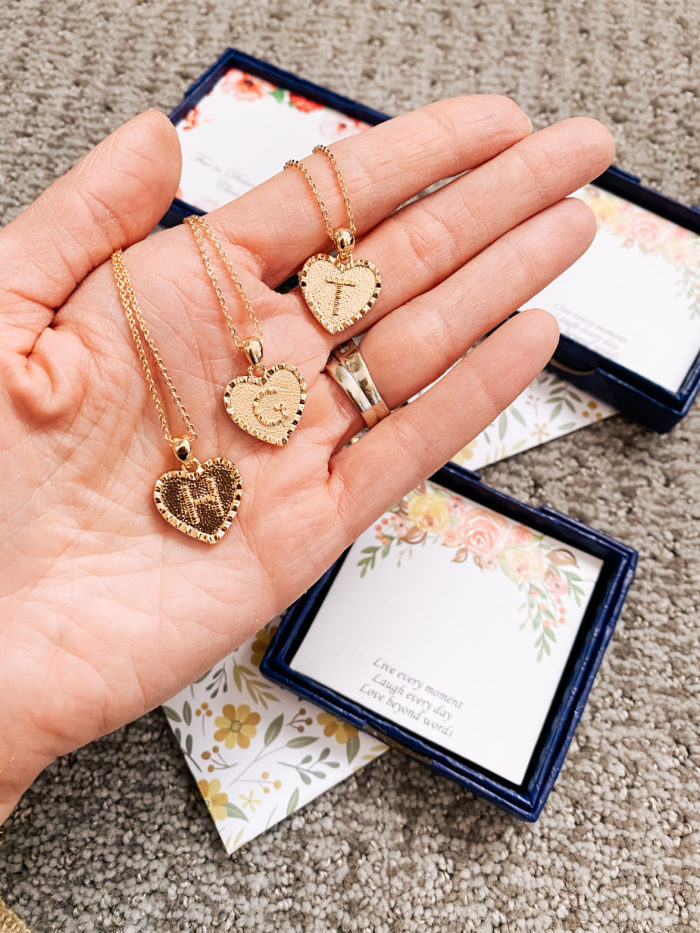 These necklaces are heavy in a good way – they are high-quality and great for layering! They are a great price and would make such a beautiful and meaningful gift. Here is the initial heart necklace and the heart outline necklace!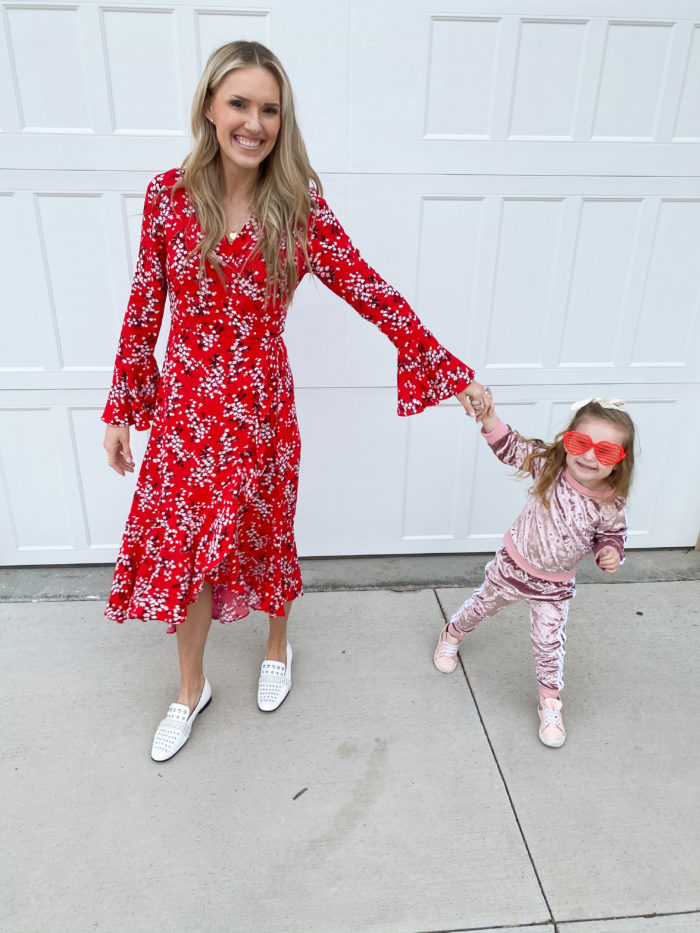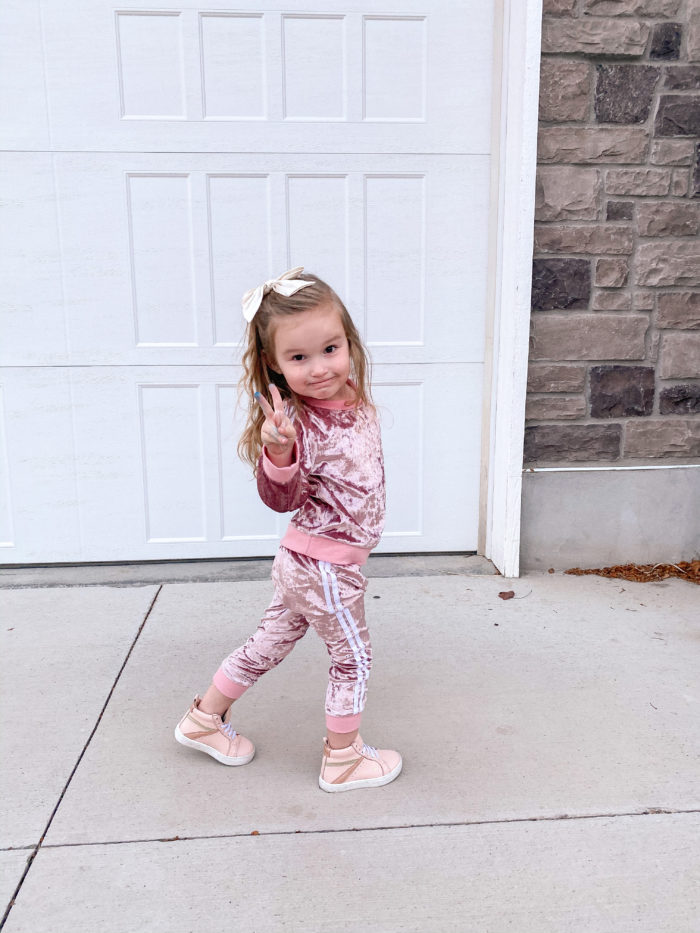 You may have seen me share this already in my stories, but you guys – this set is Goldie-approved (as you can tell by the pictures!) and honestly I think it's so cute. It's such a great price and she absolutely loves it!! She is wearing a 3T-4T, so it runs true to size!
MY AMAZON FAVORITES FOR KIDS HERE
MY AMAZON FAVORITES FOR MEN HERE
MY AMAZON FAVORITES FOR THE PERSON WHO HAS EVERYTHING HERE