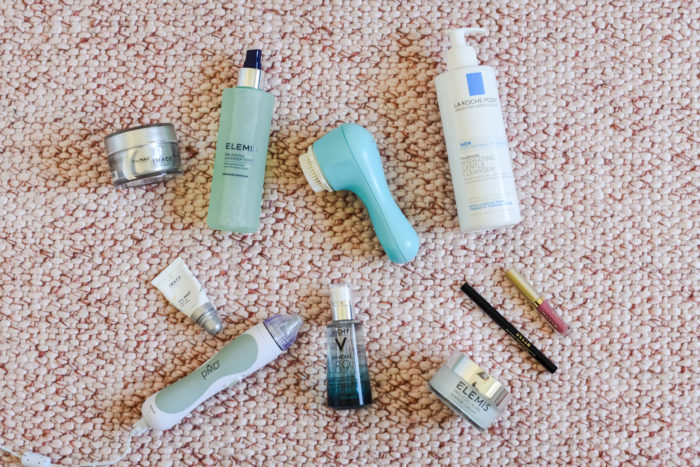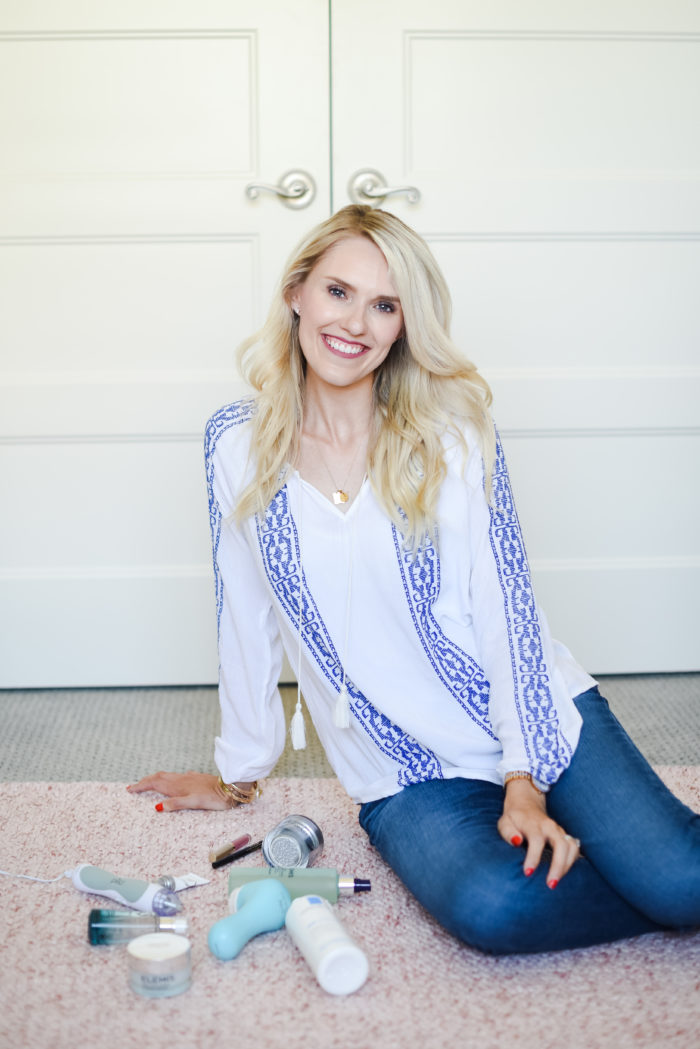 This shirt is on sale for $17.50!! The discount applies at checkout. I am wearing an XS.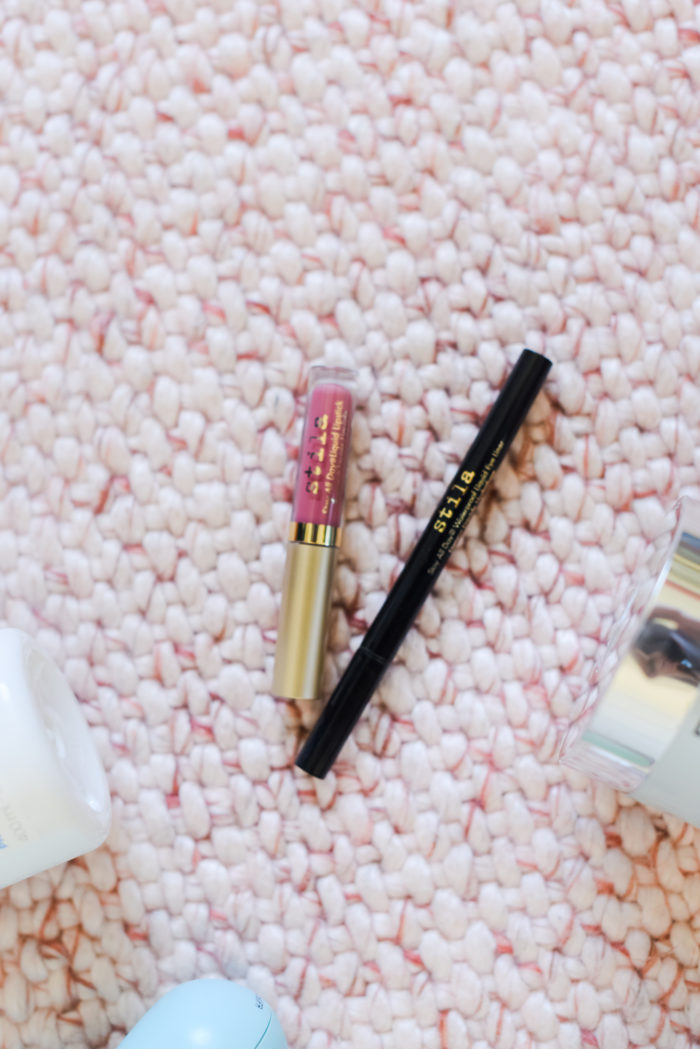 My FAVORITE Stila eyeliner and lipgloss combo on sale here!! JUST the eyeliner is normally $22, and this combo is only $20! I stocked up last year and am going to do it again!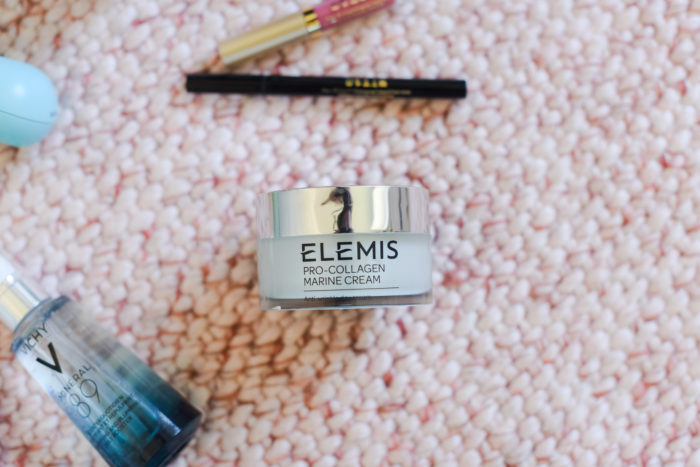 I LOVE this moisturizer and use it in the morning. I first use this, then layer it with this Elemis Pro-Collagen Marine Cream. It makes your face feel fresh and it has the best scent. I have honestly noticed a difference in my skin since starting to use it. It is smoother and more even.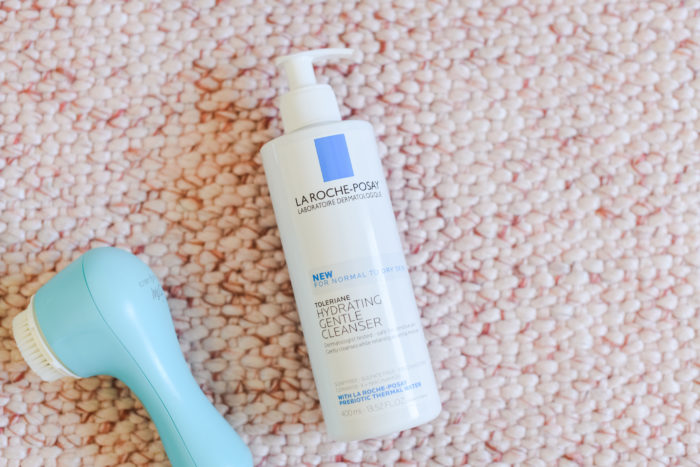 I started using this face cleanser about a month ago and I can't believe how much I love it! My skin is a lot more clear since using it. I also love that it is so inexpensive for such a high quality product, and I LOVE that it comes in a pump! It's so easy and fast to use. If I can save 5 seconds here and there, it all adds up! #busymama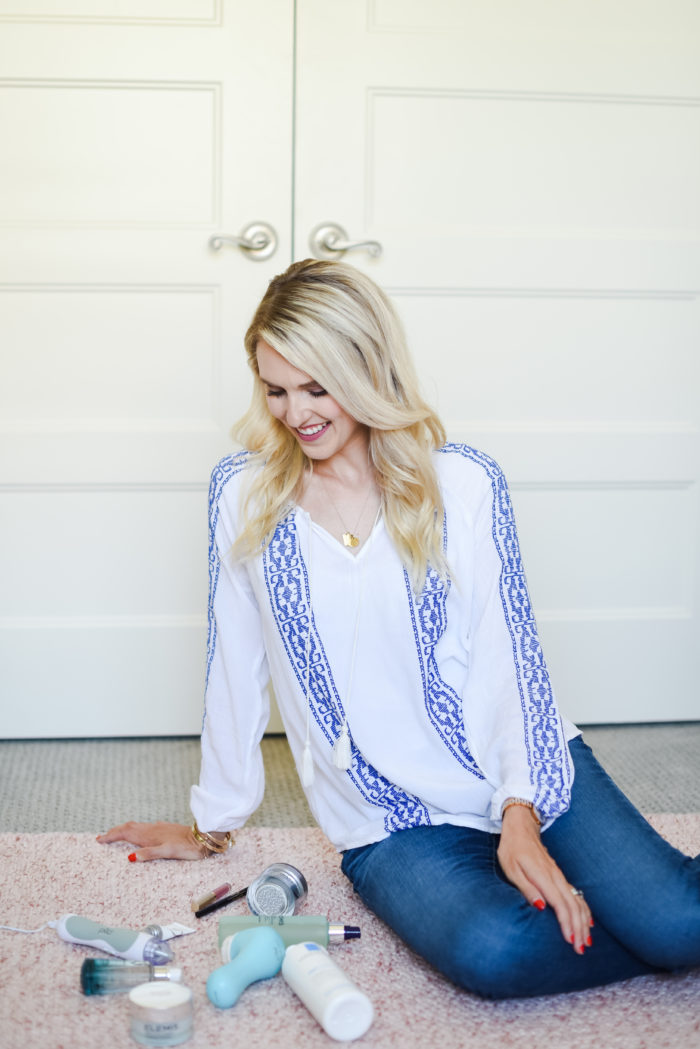 Lovingly gazing down at the products that help keep the wrinkles at bay… ha ha ha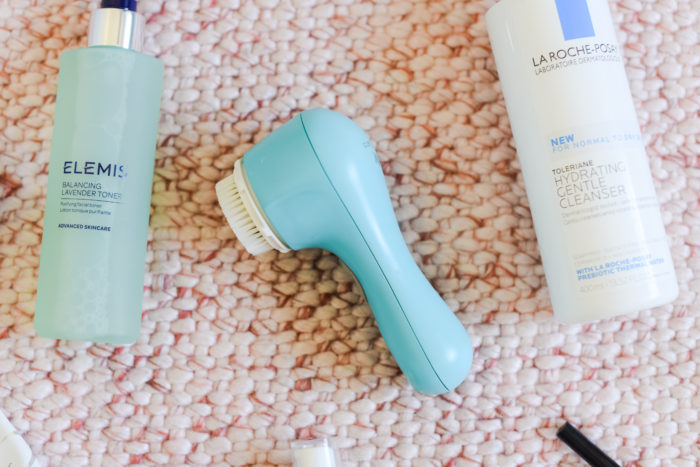 The Clarisonic face cleanser is a GAME CHANGER and it's on sale right now so if you're going to do it, then do it now!! It cleans your face a million times better than manual cleaning. You can use it with any smooth face cleanser (I recommend this one!!) You can also buy this Clarisonic which is great and less expensive, it just doesn't have a timer letting you know when to switch from one part of your face to the next.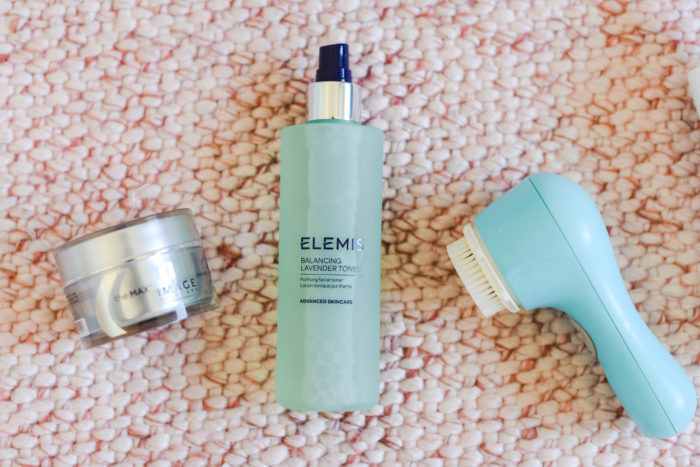 I love this face toner! It has lavender in it which is really soothing to the skin. I use it after I clean my skin with this moisturizer and the Clarisonic at night.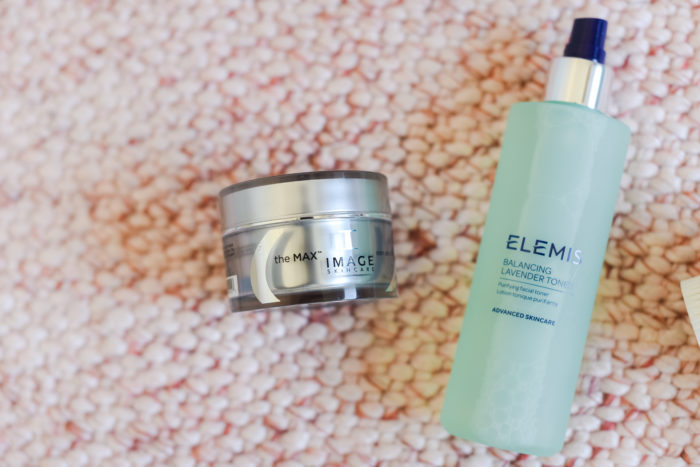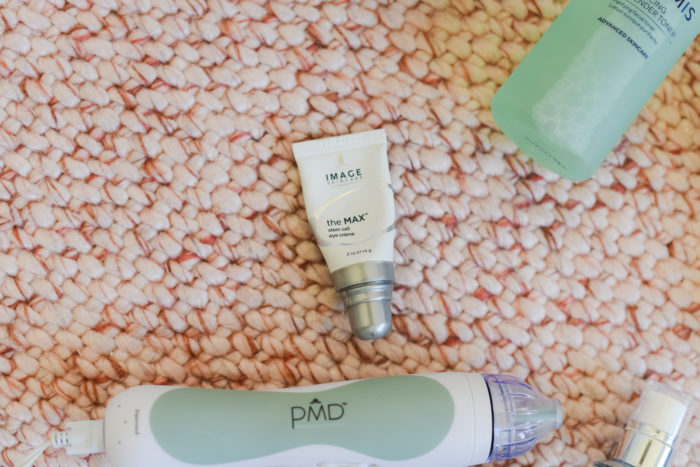 I love this Image eye cream and night cream! My mom uses it and swears by it too. It's incredible and keeps the wrinkles away. I order it from Tyler's cousin Cami. She is SO knowledgable on skincare and has 10 years of experience. You can email Cami at [email protected] to order or ask any questions!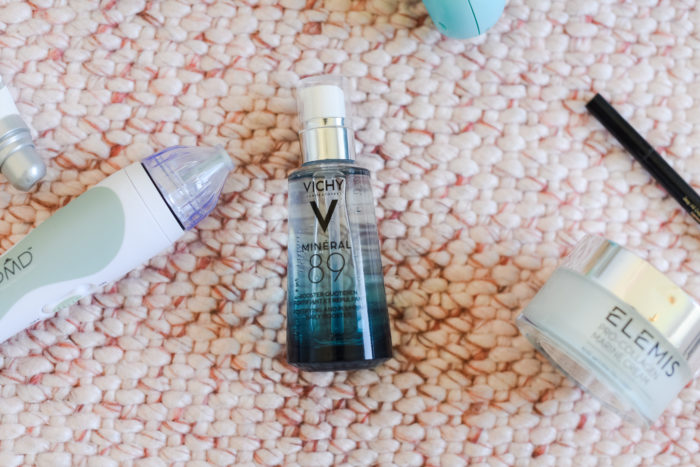 I love using this daily skin booster in the morning after I shower. I put on, let it dry, then layer it with this moisturizer.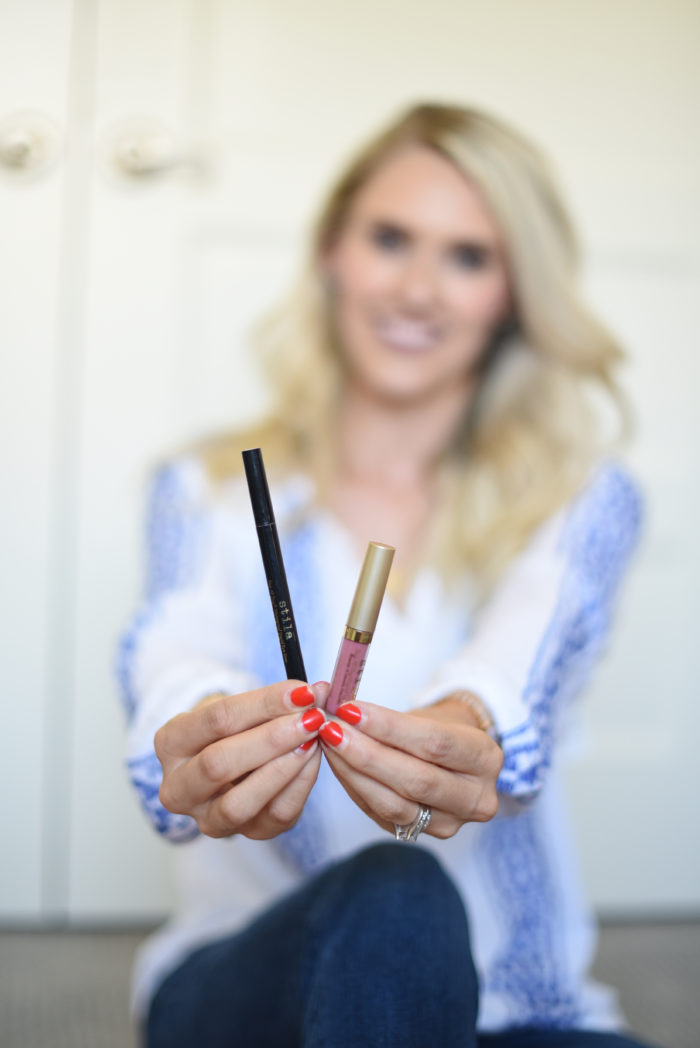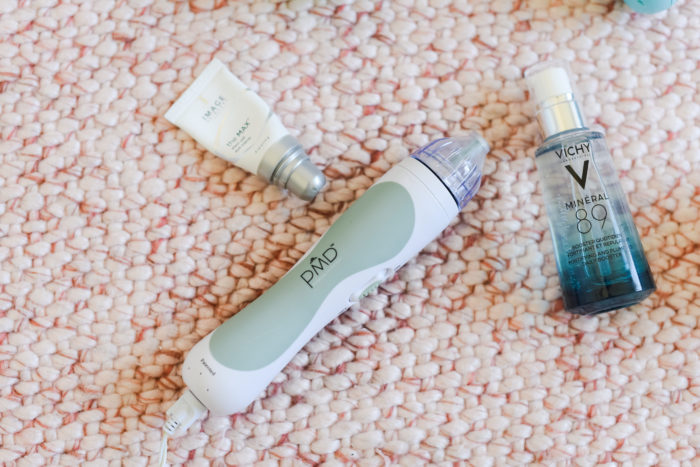 The PMD is on sale right now and I am freaking out excited about it!! I use it once a week (on Sundays so I don't forget). It removed dead skin cells, prevent aging and completely smoothes out your skin. It's SO much less expensive that getting a microdermabrasion treatment at a salon. Snag one right now because this is a great deal! You SAVE $60!!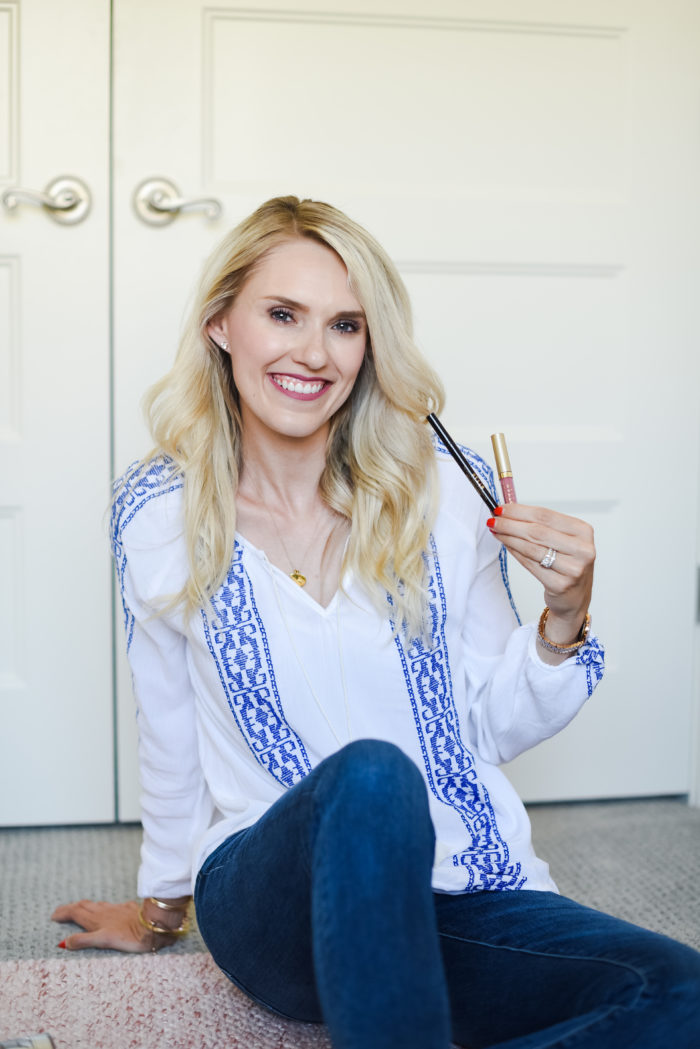 Shirt: Old Navy (on sale + an extra 30% at checkout!!) | Jeans: Nordstrom (on sale!) | Earrings: Nordstrom (on sale! I wear these EVERY DAY)
Many of you have been so kind to ask about my skincare routine so I thought now would be a great time to share it because two of my favorite items are on sale for the Nordstrom Anniversary Sale!! These are bigger ticket items and you will save a lot of you buy them right now. I use the PMD once each week and the Clarisonic literally every single day!
MORNING ROUTINE:
After I shower, I apply this daily skin booster
I then apply this moisturizer and I love it! It smells so good and leaves your skin feeling really fresh
NIGHT ROUTINE:
ON SUNDAYS (or once per week):
After I clean my face and let it dry completely, I use the PMD to get rid of the dead skin cells and completely smooth my face to prevent aging. It's on sale right now so now is the best time to buy it because you save $60!!
Please let me know if you have any questions!! Love you guys!
______________________________________________________
Click here to shop the entire Nordstrom Anniversary sale
Click here to see ALL of my favorite picks in each category of the Nordstrom Anniversary Sale (I spent HOURS finding the best of the best for you!!)
Click here to see my dressing room picks of the Nordstrom Anniversary sale and really helpful sizing information 
Click here to see how I styled my favorite versatile suede booties 3 ways!
______________________________________________________
Here are the BEST beauty supplies that are on sale right now for the Nordstrom Anniversary Sale!