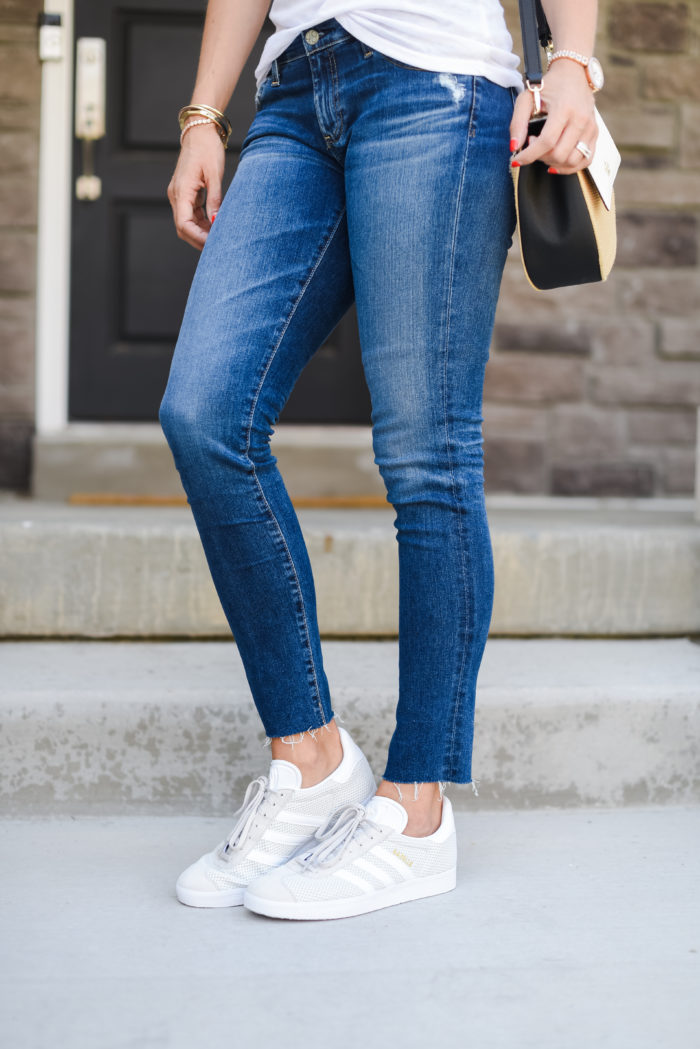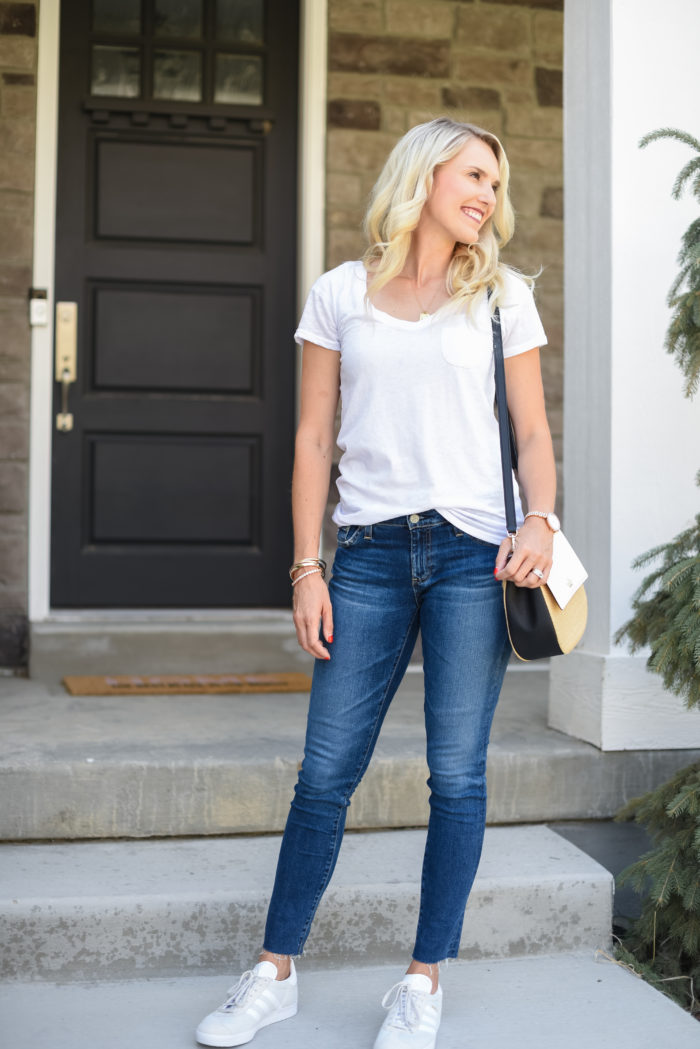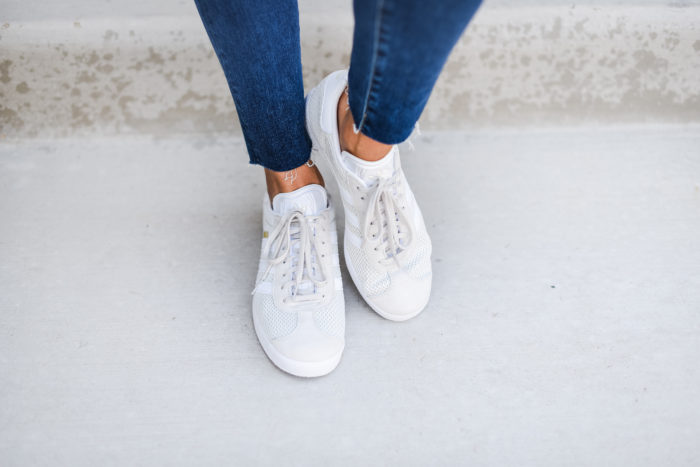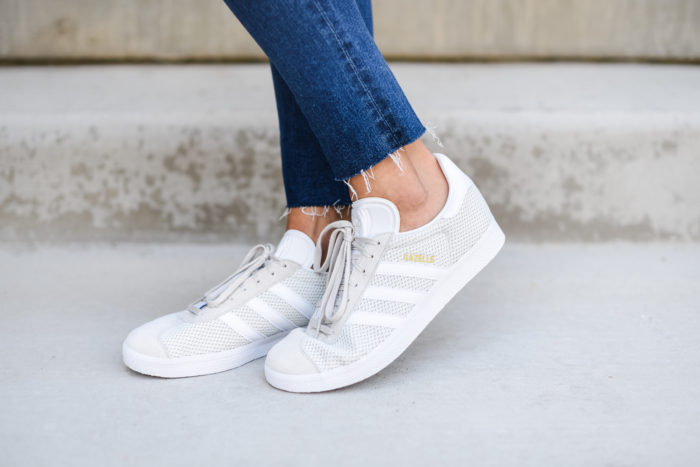 Sneakers: Nordstrom (on sale!! True to size) | Jeans: Nordstrom (on sale! True to size) | T-shirt: Nordstrom (on sale for $15.90! I'm wearing an XS) | Purse: kate spade new york, c/o (on sale!)
So, if you're up to date on my Instagram, you know I broke my toe this week!! One of these is true:
I was scaling up Mt. Everest and fell off a cliff. LUCKILY to toe was the only injury sustained on this treacherous trek.
I got Goldie out of her crib and was walking to my bedroom and ran into a box.
I know it's hard to tell which is true. You guessed….number 1!!! I have my toes taped together and the doctor said that he's hoping the bone will start to heal. If not, I'll have surgery in couple weeks where a pin will be placed in my toe. Please, no!
But really though, this post is coming at the perfect time because the podiatrist that I saw yesterday said that comfortable shoes that give your toes enough room is really important. These sneakers are SO COMFORTABLE and also have great arch support. Online, it says to order 1 size down which is 100% not true. Both me AND my mom got our normal size and these shoes are true to size! I got yo' back. And yo' feet, girl.
I rounded up the best sneakers and comfortable shoes of the Nordstrom Anniversary Sale! Take care of those tootsies, my people.

Click here to shop the entire Nordstrom Anniversary sale
Click here to see ALL of my favorite picks in each category of the Nordstrom Anniversary Sale (I spent HOURS finding the best of the best for you!!)
Click here to see my dressing room picks of the Nordstrom Anniversary sale and really helpful sizing information 
Click here to see how I styled my favorite versatile suede booties 3 ways!
Click here for the best beauty products that I use in my routine each day!!