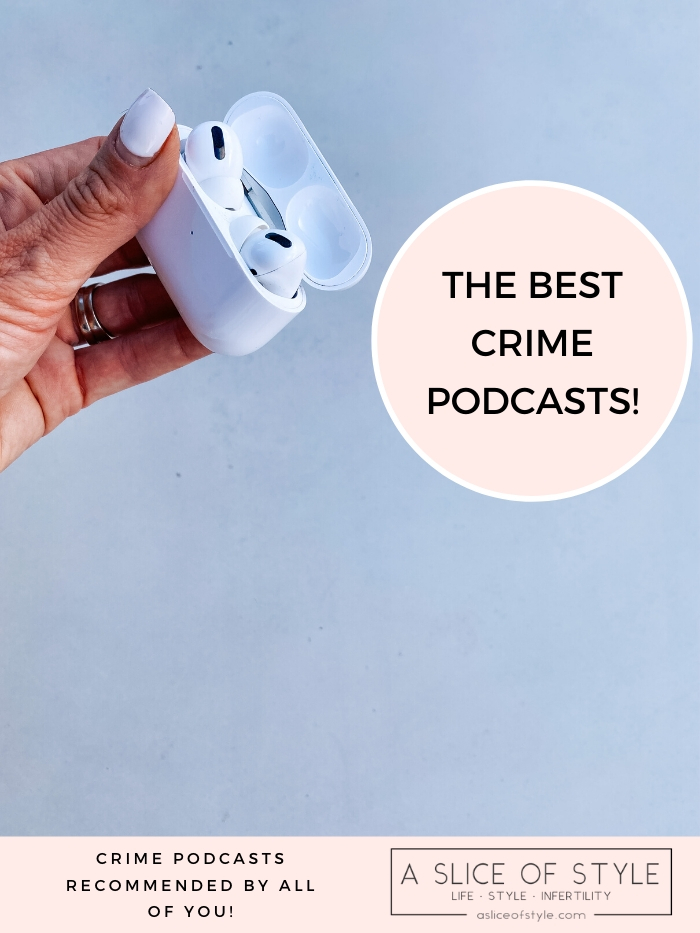 If you love a good true crime or murder mystery story, then you've come to the right place! Today I'm sharing the best crime podcasts recommended by those of you who shared what your current favorite podcasts were a few weeks back. After going over these recommendations, I can truly say that there are some really good binge-listening content for you to enjoy while you relax, work on a house project, or go on your next road trip. So let's get started!
Best Crime Podcasts
Crime Stories with Nancy Grace
If crime podcasts aren't really your jam though, check out my posts on the best lifestyle, motivational, educational, and just plain funny podcasts by clicking on each title after they launch!
shop my favorite items to wear and use while listening to podcasts

What do you think are the best crime podcasts? Let me know in a comment below!