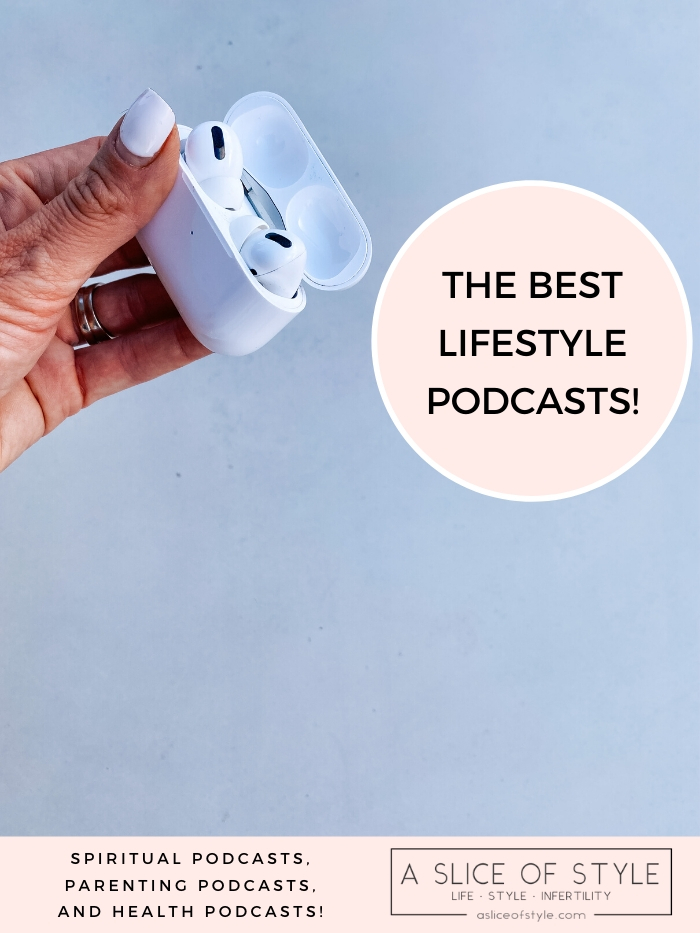 Hey guys!! I'm back with more reader recommended podcasts today, and I am super excited to share the best lifestyle podcasts. Since I got so many recommendations for this category, I decided to break everything down into subcategories so you can find exactly what you need. With how things are going this year, I'm sure we could all use a little pick-me-up from time to time! So keep scrolling to listen to some of the best lifestyle podcasts that will keep you excited about living your best life 🙂
The Best Lifestyle Podcasts
Spiritual
Don't Miss This! Come Follow Me
Foundations with Ruth and Troy Simons
Made for This with Jennie Allen
Marriage After God with Aaron and Jennifer Smith
Health
The Model Health Show with Shawn Stevenson
As a Woman by Natalie Crawford
parenting
Unruffled – Janet Lansbury (RIE philosophy for raising kids)
Happy Families with Dr. Justin Coulson
There are so many good categories here! If lifestyle podcasts aren't really your jam, check out my other posts on the best motivational, crime, funny and educational podcasts by clicking on each of them after they launch to take you to that post.
shop my favorite items to wear and use while listening to podcasts

What are some of your favorite lifestyle podcasts?  Let me know in a comment below!