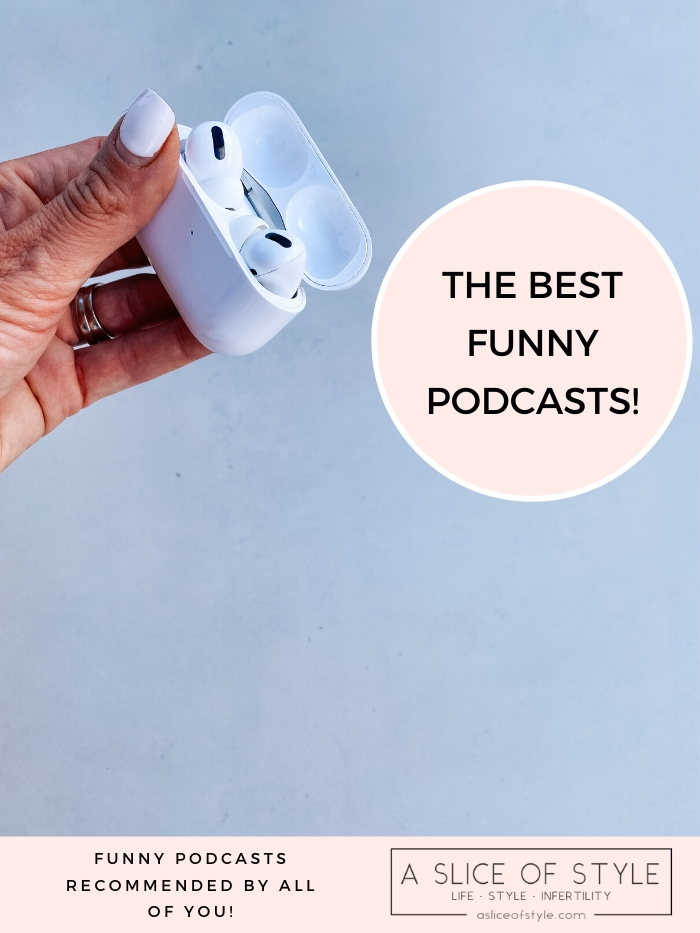 With all that is currently going on in the world, I think it's safe to say we could all use a little pick-me-up every now and again. Luckily for us, there are some really funny podcasts that are currently available! Recently, I asked you guys to share what podcasts you currently loved listening to, and you definitely came through with a list of podcasts that are sure to make anyone smile or have a good laugh. I'm so excited to start listening to these, and I hope you are too!!
podcasts that are just for fun!
What's Your Drama with Lainey and Sasha
Armchair Expert – language warning
If funny podcasts aren't really your jam, check out my posts on the best lifestyle, motivational, crime, and educational podcasts by clicking on each title after the posts launch to take you to that post!
shop my favorite items to wear and use while listening to podcasts

What are some of your favorite funny podcasts?  Let me know in a comment below!