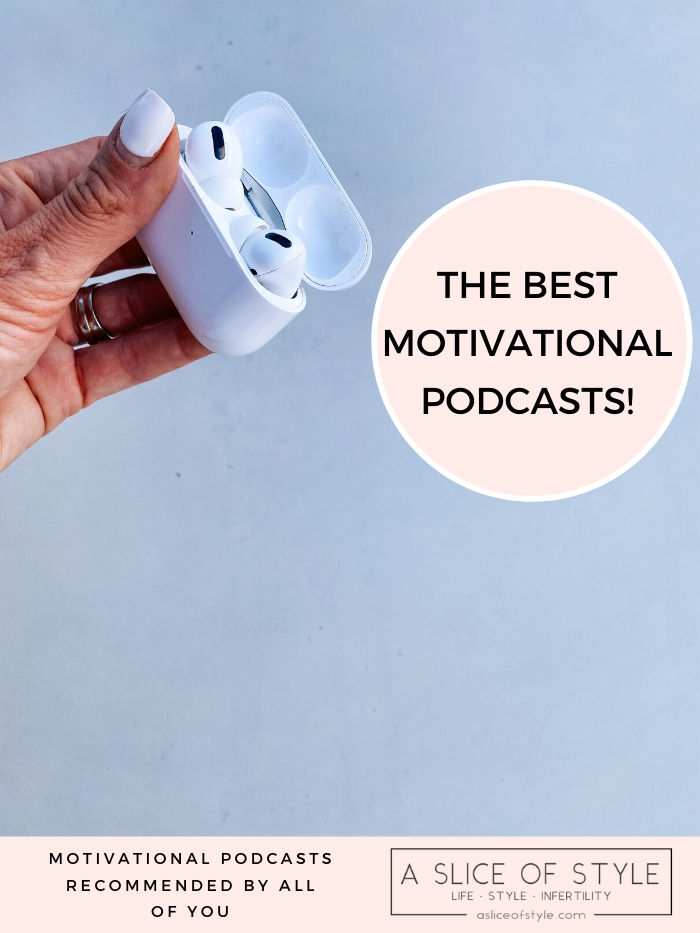 Feeling like you could you a serious boot of inspiration? Then I'm glad you stopped by! Today I'm sharing the best motivational podcasts that many of you suggested when I asked you guys to share some of your favorite podcasts a while back.
Listed below are podcasts that share everything you could ever want to hear about finding joy, getting rid of clutter, finding your purpose, and so much more. So let's get started!!
The Best Motivational Podcasts
Better Than Happy by Jody Moore
Superwomen with Rebecca Minkoff
Everything Happiness Kate Bowler
Let's Do Life with Autumn Calabrese
I'm seriously so excited to listen to these podcasts. How about you?! If motivational podcasts aren't really your jam though, or you want some other great suggestions, check out my posts on the best lifestyle, educational, crime, and just plain funny podcasts by clicking each of those links when they launch!
What are some of your favorite motivational podcasts? Let me know in a comment below!