Thank you to Nordstrom for sponsoring this post on my favorite lip products!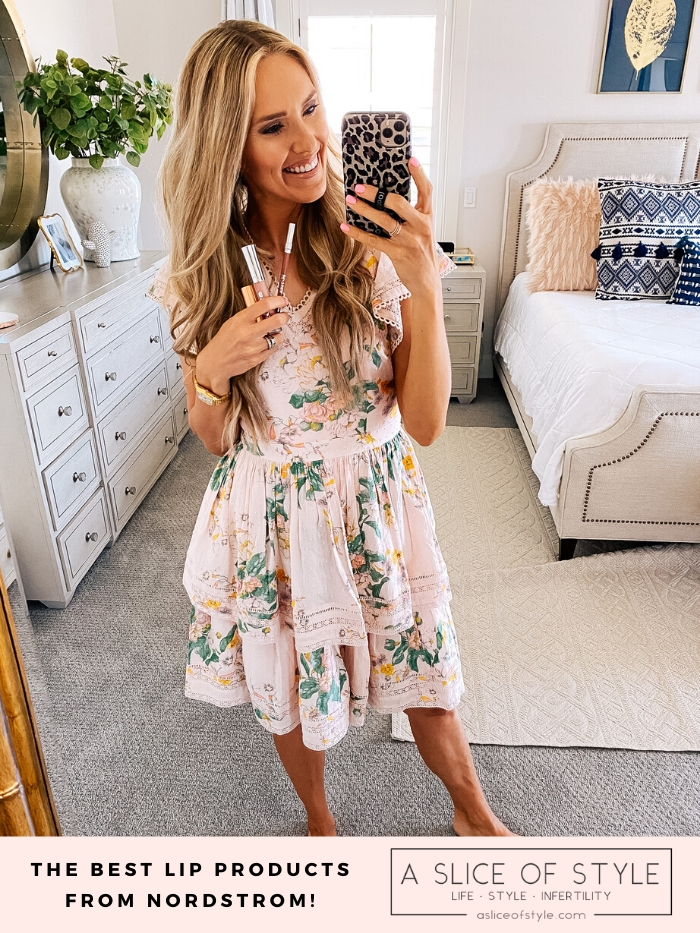 I'm so excited to share with you guys some of my favorite beauty products from Nordstrom! Today I'm sharing some of my most loved and what I think are the best lip products; and I can't wait to tell you all about them. Some of them I've used for a long time, and some are products that I've recently discovered and love! These products are so worth it for the quality and for how beautiful they make you feel — without breaking the bank or taking up all of your time in the morning 🙂
And because it's my favorite dress, I had to share that you can also buy the dress HERE! I am wearing a size small so it's true to size and it also comes in white. I LOVE it! It can be dressed up or dressed down!
Nordstrom's Current Best Lip Products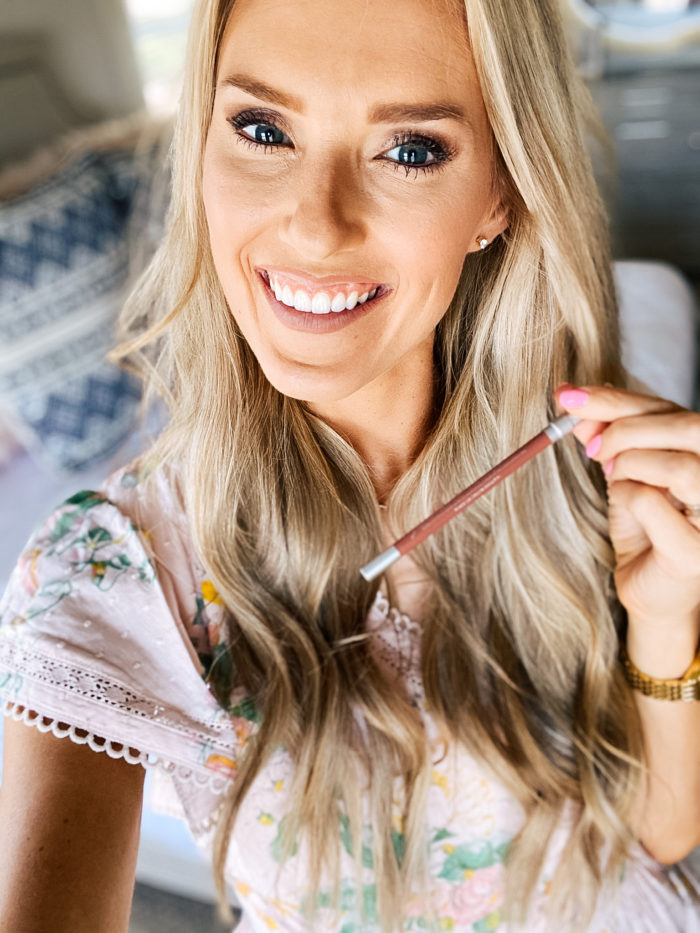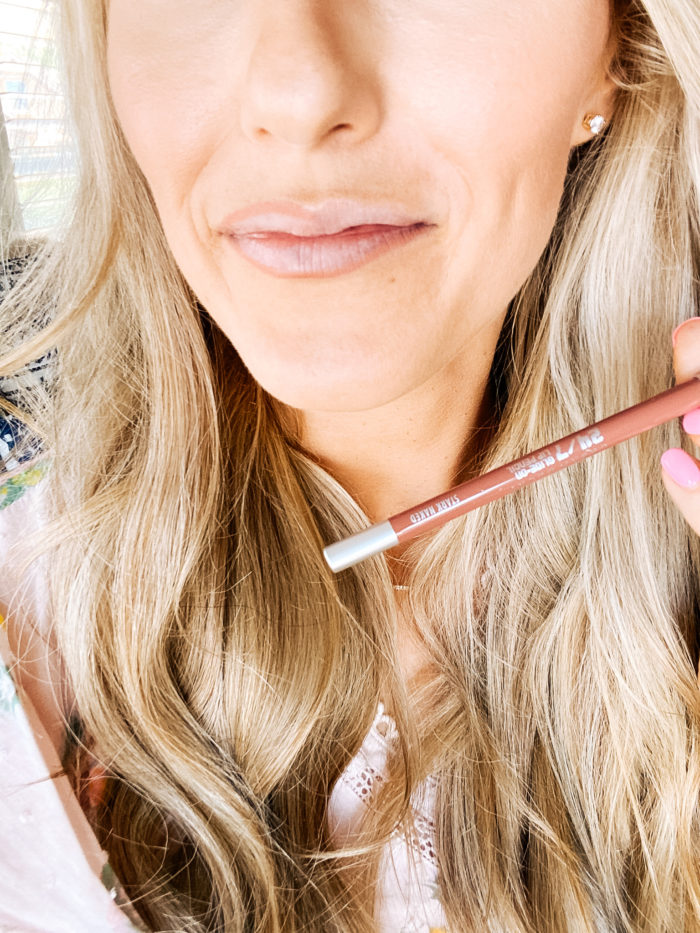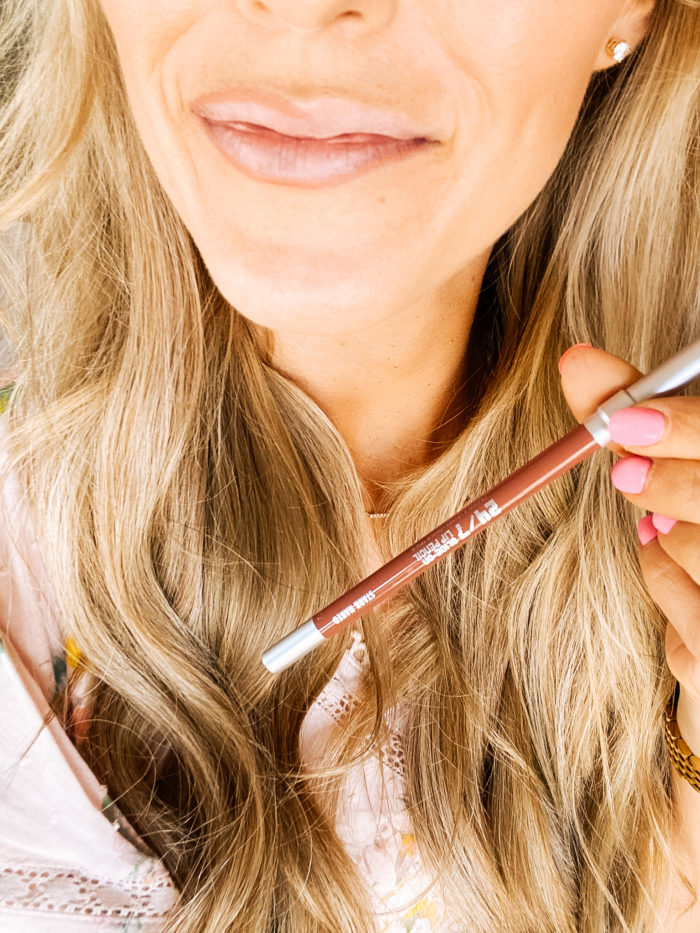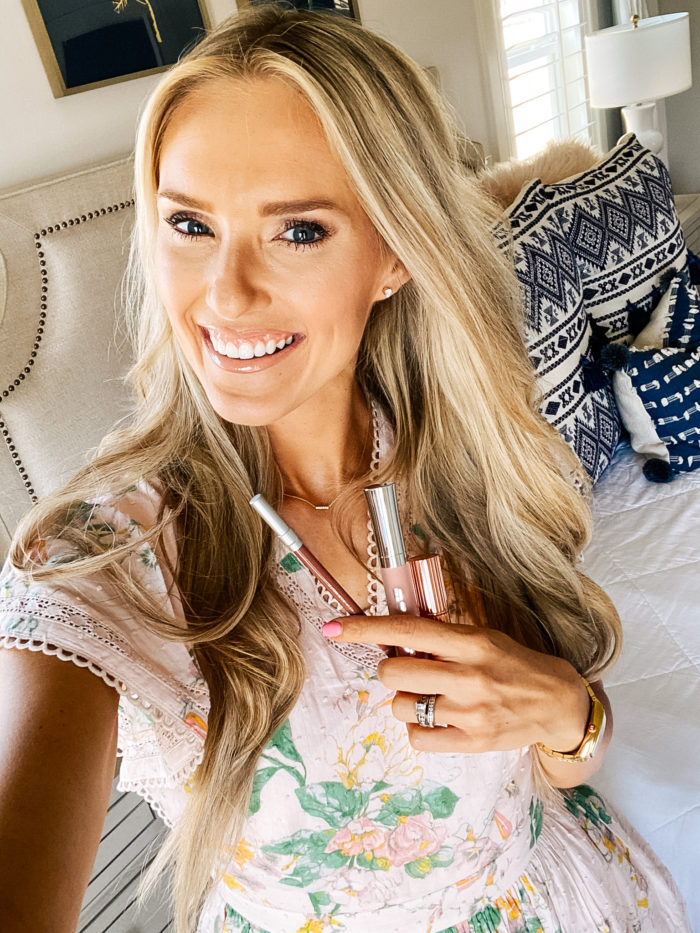 Let's talk lip liner! I was previously using another lip liner I liked, but I love this one as well! It's very long-lasting; you don't need to reapply it throughout the day. That's a huge win in my book. It stays on really well, even after drinking and eating! This specific color is called Stark Naked. I like that it has brown undertones; it's a great neutral, long-lasting option for lip liner!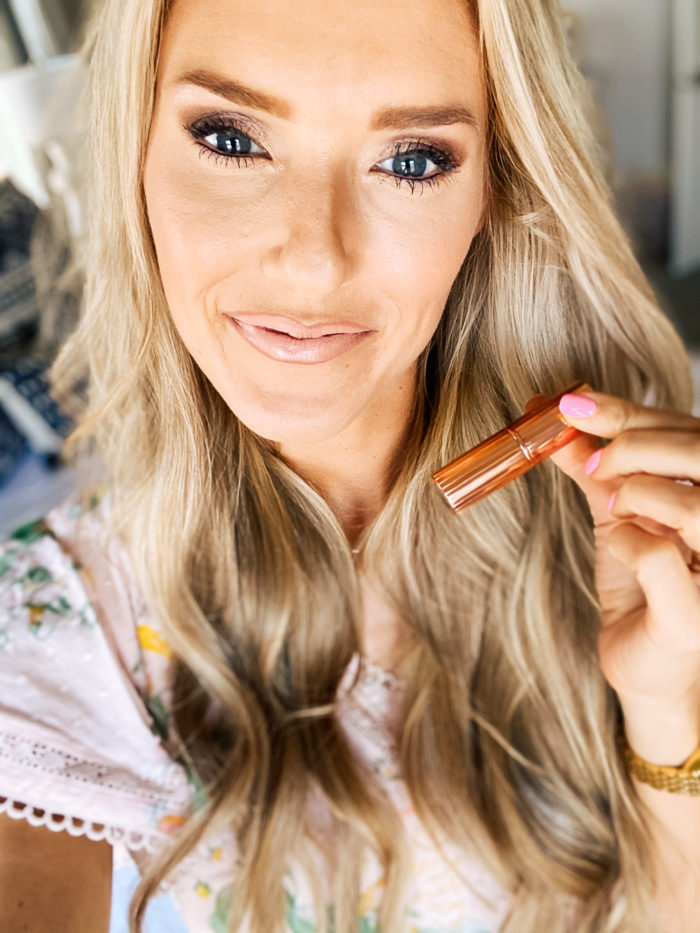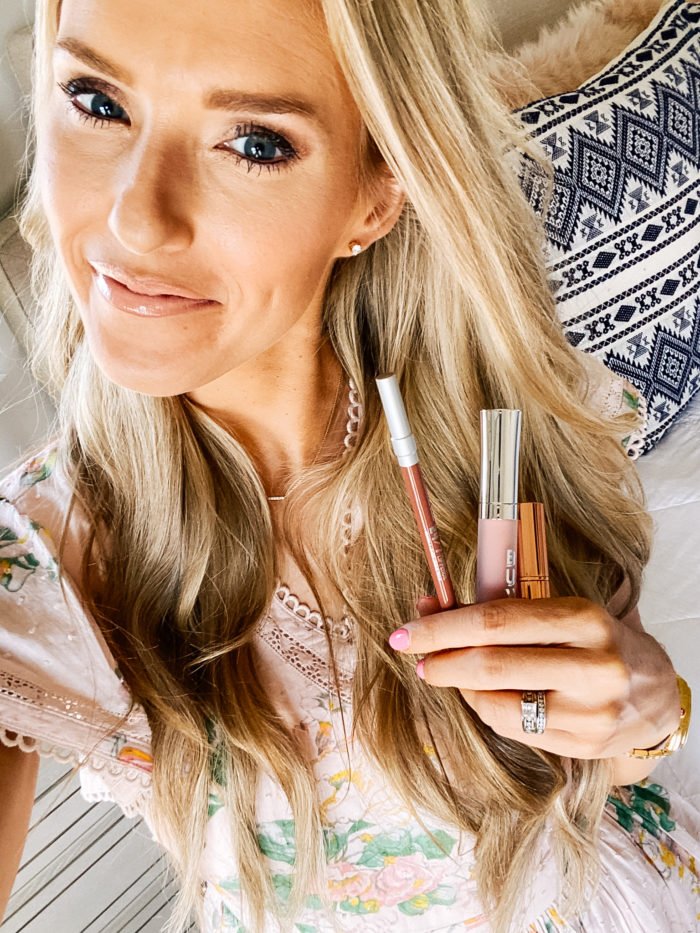 This is the Charlotte Tilbury Hot Lips lipstick. I've been using it for about a year now, so it's definitely a favorite! I'm wearing the Kim KW color. It's a great nude pink color that goes with any outfit!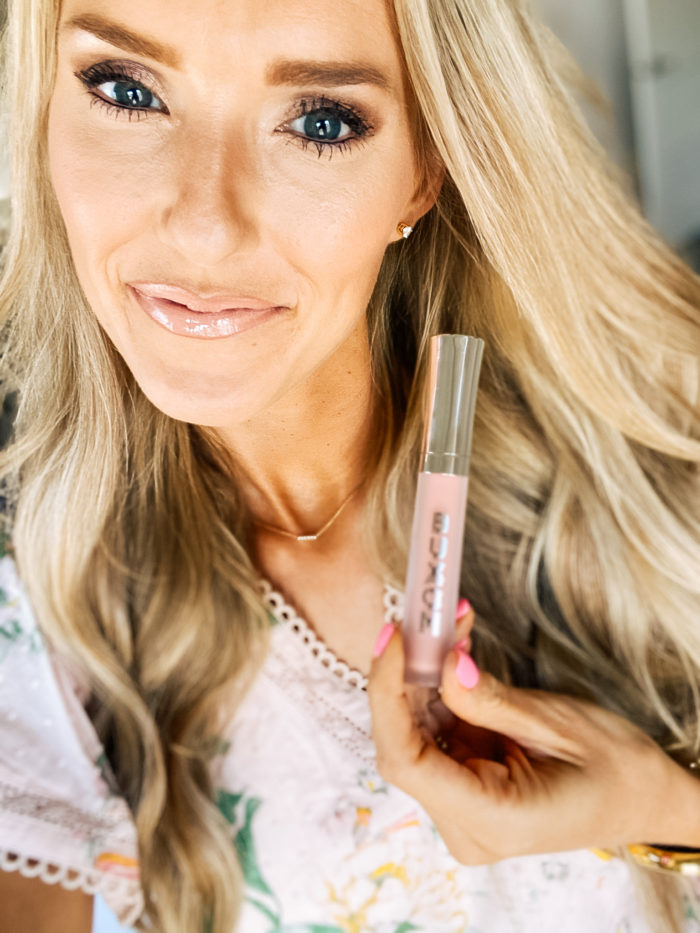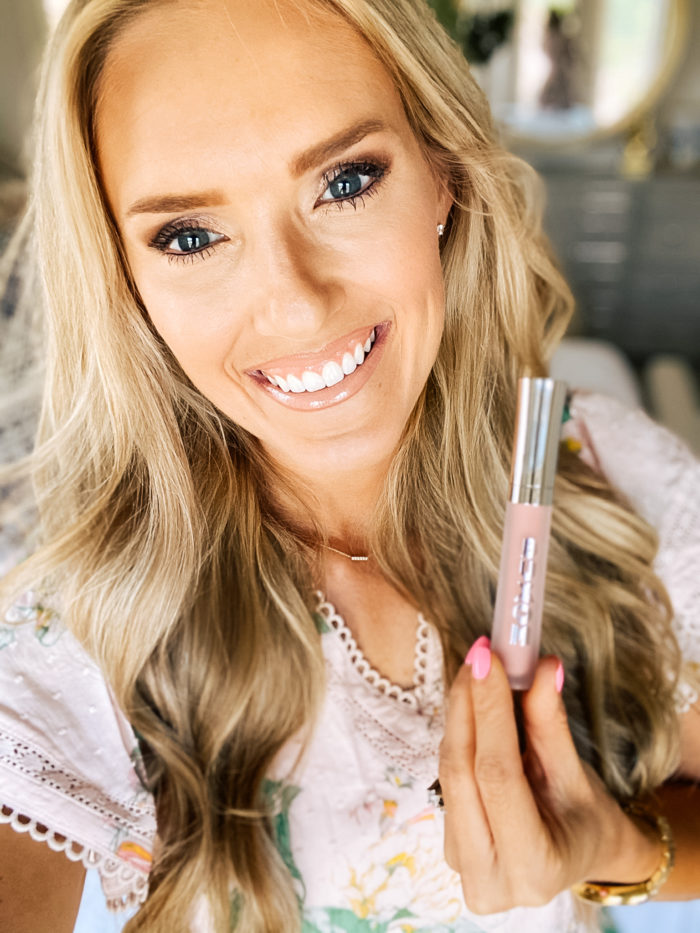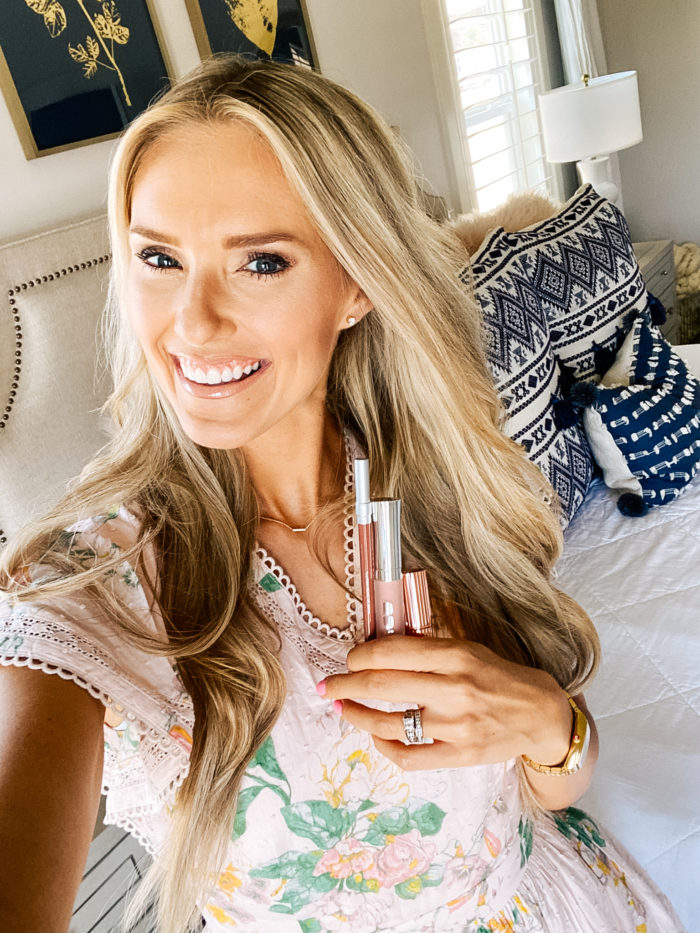 The Buxom lip gloss is another one of my favorites. The color that I have on is White Russian, and I also really love Pink Champagne! I think they're great, beautiful colors on their own OR layered on top of lipstick like I've shown here. This lip gloss is amazing because it helps keep my lips moisturized, and it also has a slight plumping affect that makes your lips appear fuller.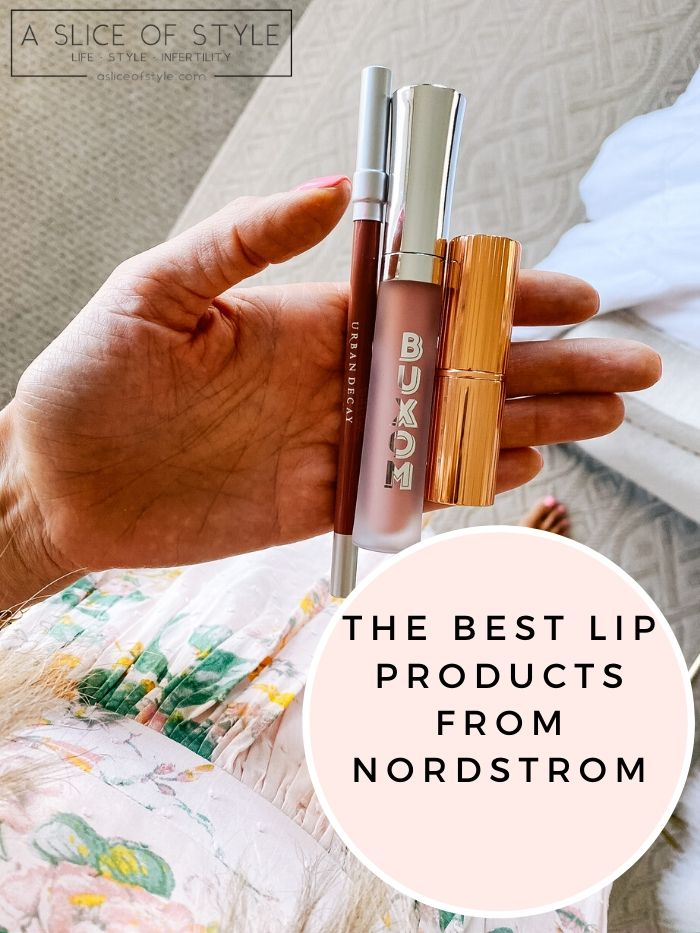 Jack Black SPF lip balm is great for the summer time. When you need some gloss but also need protection from the sun, this is a great option! It's perfect for when you're outside by the pool, on a bike ride, or just doing other outdoor activities. It also smells really good — I have the mint scent and I love it. It also has amazing reviews!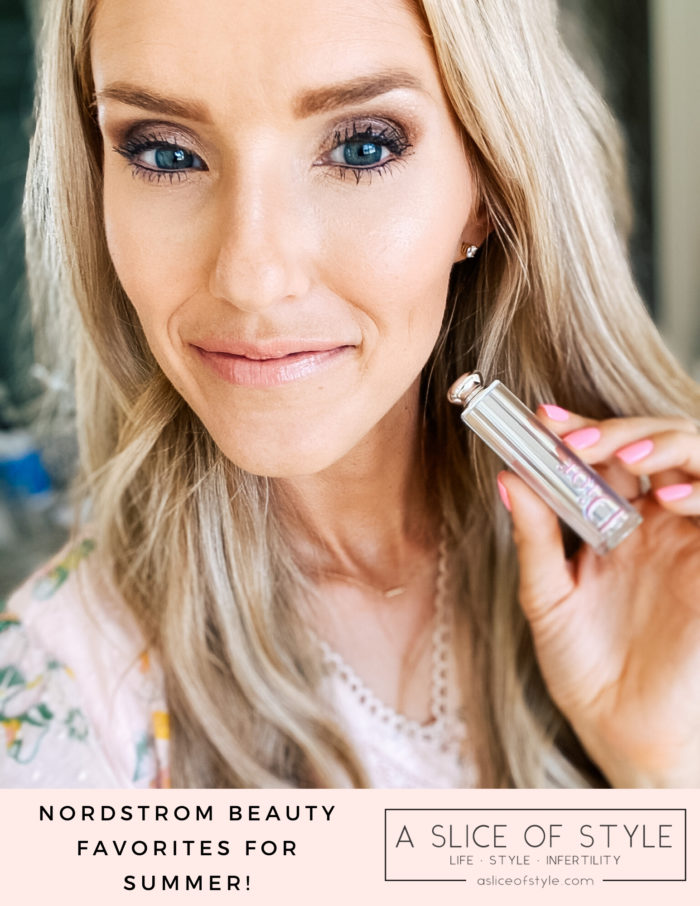 I just barely started to use this Dior lipstick and I really like it already. The color I'm wearing here is Dior Nude. I like to put it on when I'm in a rush and need some moisture and color on my lips, but don't have time to apply lip liner! Even though I haven't had it for very long, there are so many things I already love about it; it wears really well, it's super smooth, it doesn't cake at all, and it's super moisturizing. A little bit goes a long way!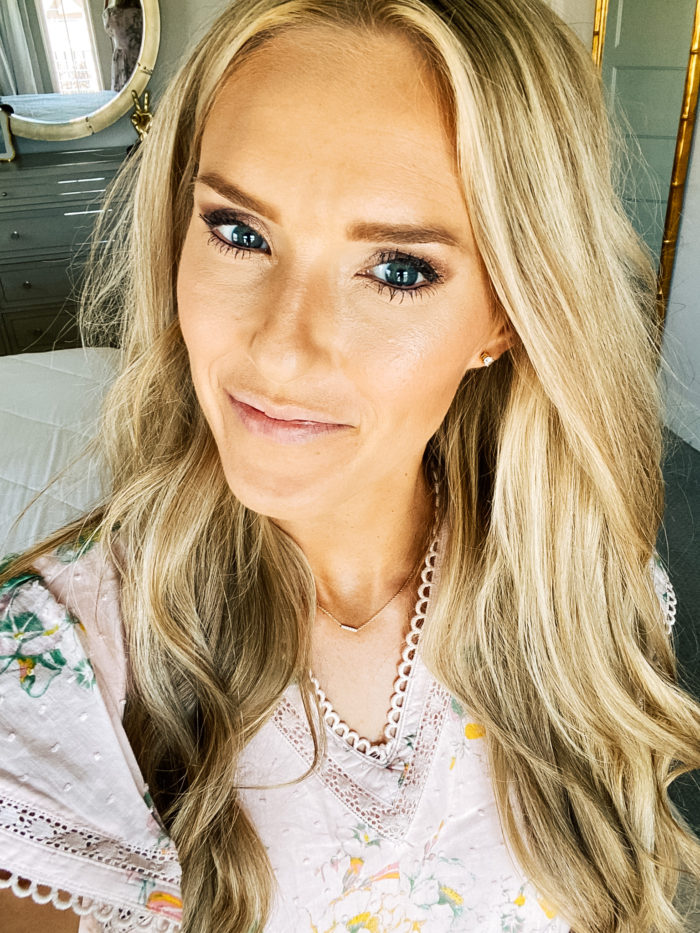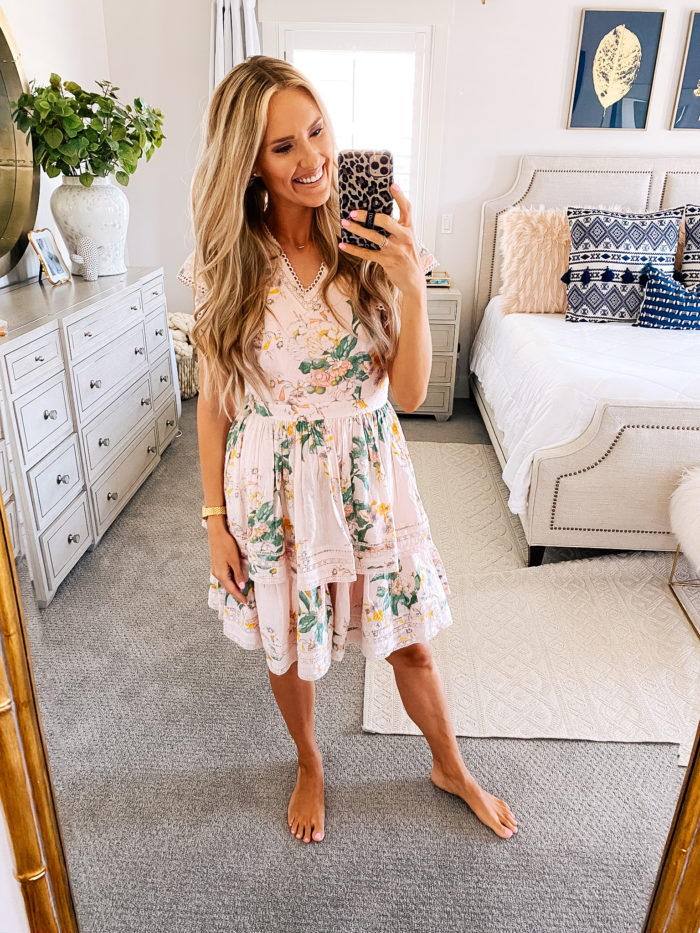 SHOP MY NORDSTROM BEAUTY FAVORITES HERE

What do you think are some of best lip products available right now?  Let me know in a comment below!