Fall style guide: where to start in styling your black ribbed tee and neutral cardigan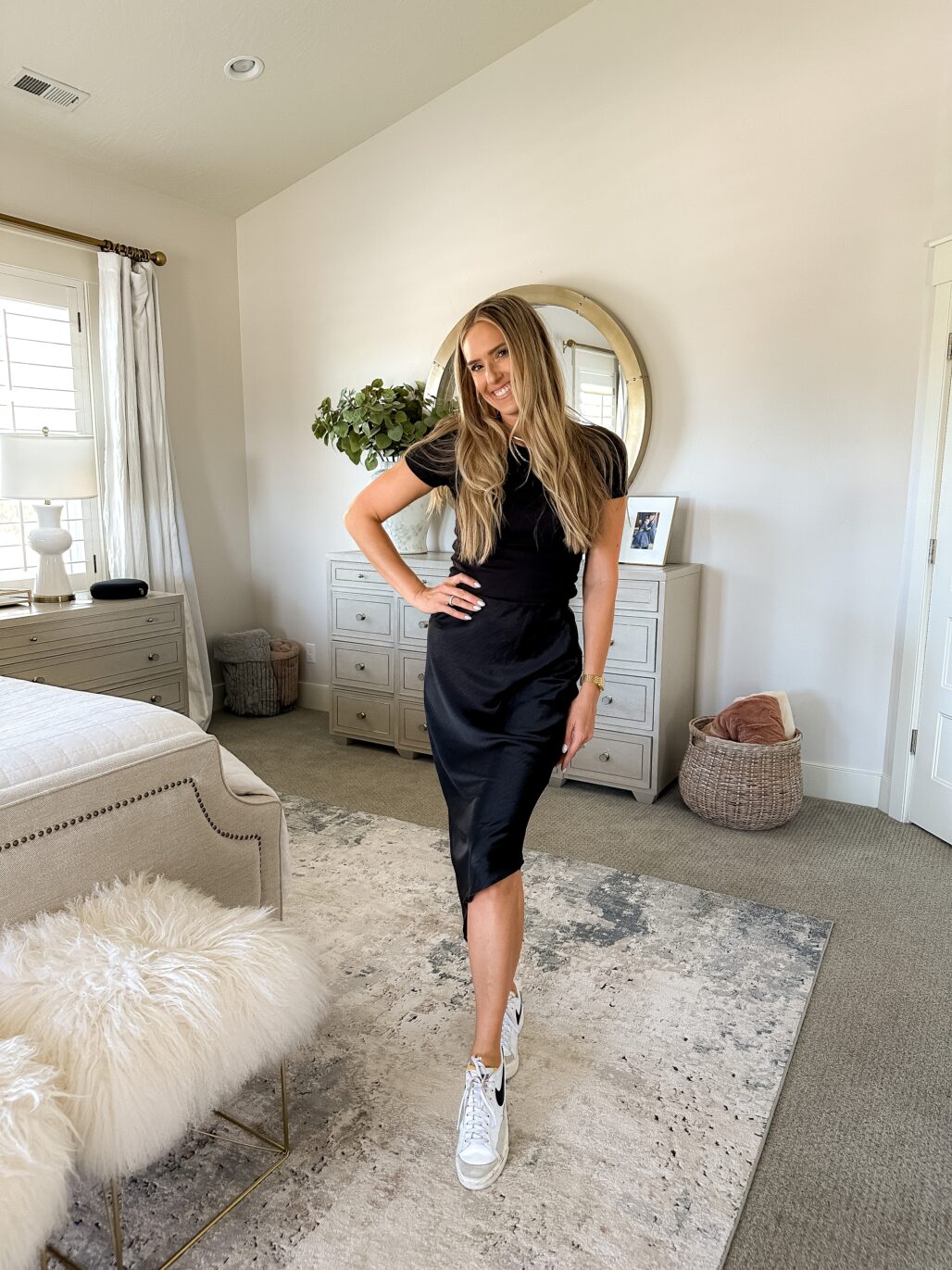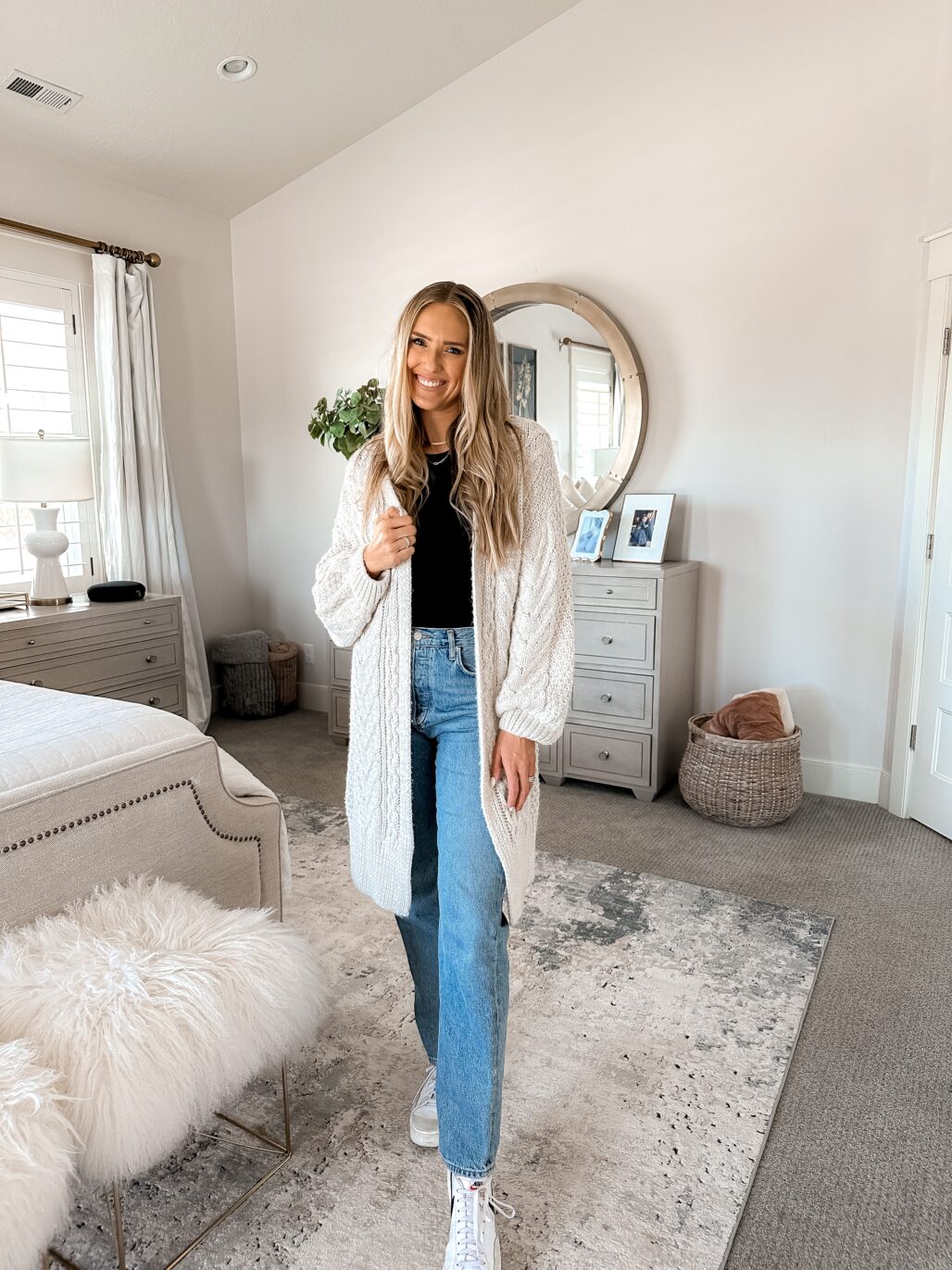 If you haven't downloaded the FREE fall style guide yet, click here and check your email!
Yay – the style guide! You are here and this is going to be so much fun in styling with you all fall to save time and money while feeling SO GOOD! Make sure to tag me on IG @jenicaparcell so I can reshare your cute style. I'll be sharing my looks all fall long to give you ideas on how to mix and match and reuse your items over and over again!
how to style the basic ribbed black tee
First, make sure you have a ribbed black tee that you love. In the photos above, I'm wearing this version and I absolutely love it. I actually bought multiple colors (white and beige), and it's soft and runs true to size. This is another great option that keeps going in and out of stock and it's also true to size. For this tee, you're going to want it to be fitted so you can layer it and tuck it in easily.
Tuck into jeans
Layer with a cardigan
Tuck into a skirt
Tuck into shorts
Layer under a blazer
how to style the neutral cardigan
I had several neutral cardigans in my closet from last season which means if you buy items that are high quality, you'll be able to get a lot of wear out of them over and over again. I'll share with you my favorite places to buy neutral cardigans that you'll wear over and over again.
Layer it over your black ribbed tee
Wear with a skirt
Wear with jeans
Wear over a dress
if you liked this fall style guide post, you might also like these blog posts:
Simple and Neutral Fall Home Decor!
Fall Bucket List: Activities the Whole Family will Enjoy!