A creamy, savory and flavorful soup that's perfect for any time of the year!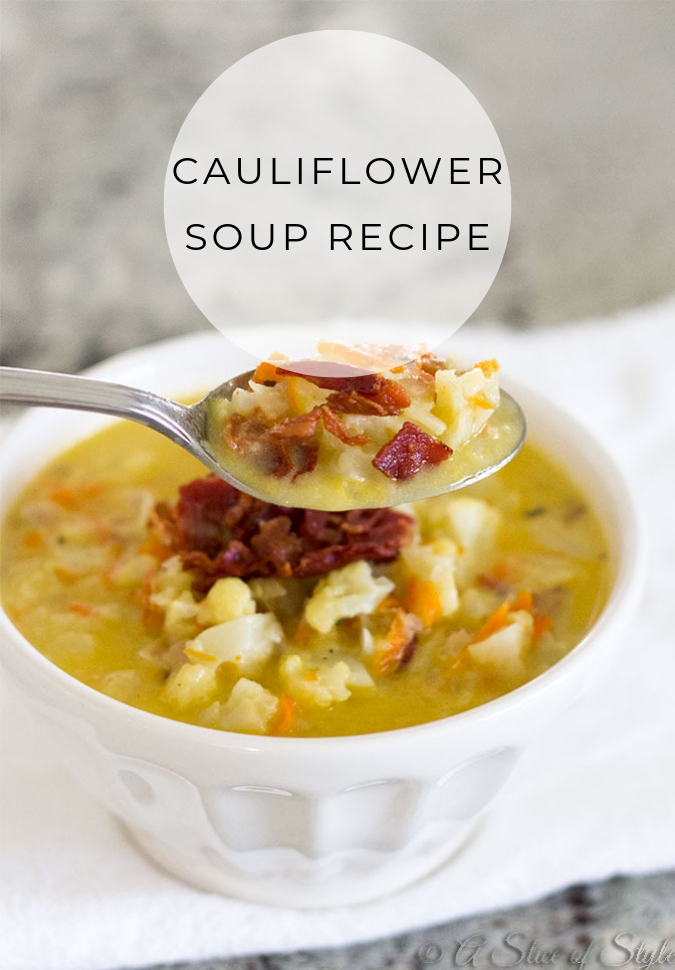 I've recently fallen in love with cauliflower and I can't help myself. I think it's so tasty, roasted as a side dish or in a really flavorful soup! I wanted to make a healthy and hearty soup that was packed with flavor and this soup was just the trick. The pepperjack cheese adds the perfect amount of spice and creaminess while the bacon is a delightfully crunchy addition. I think you'll agree that everything is better with bacon.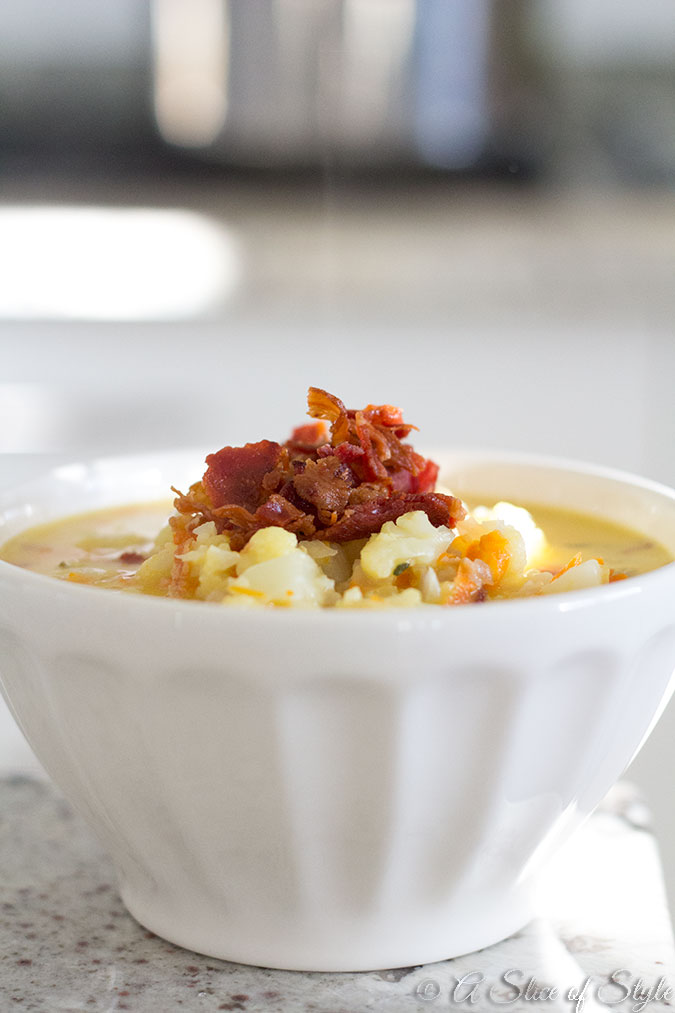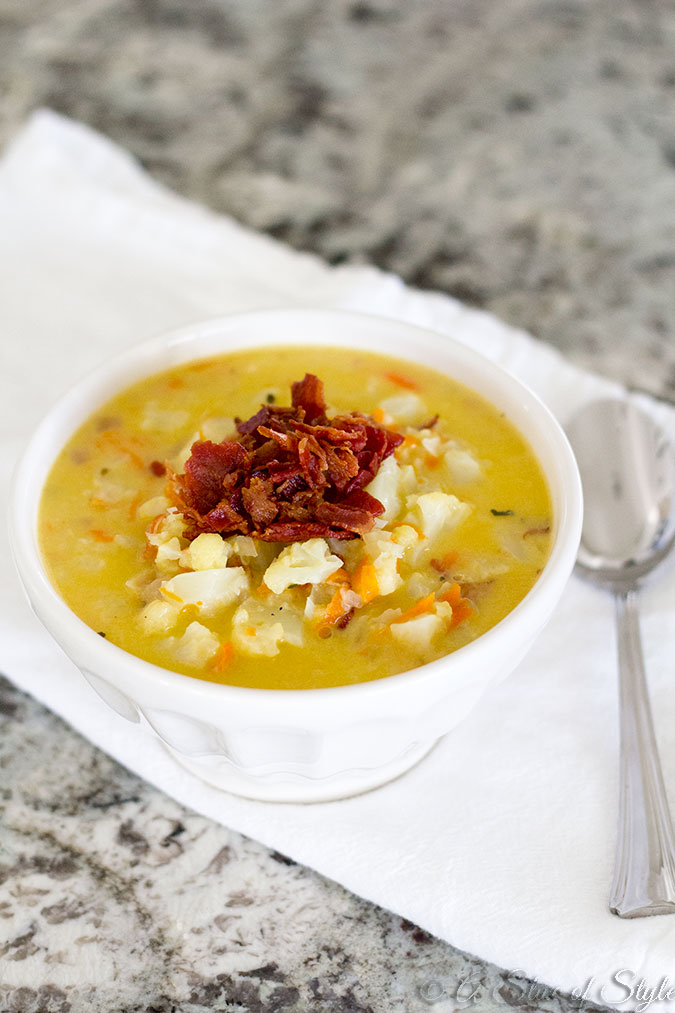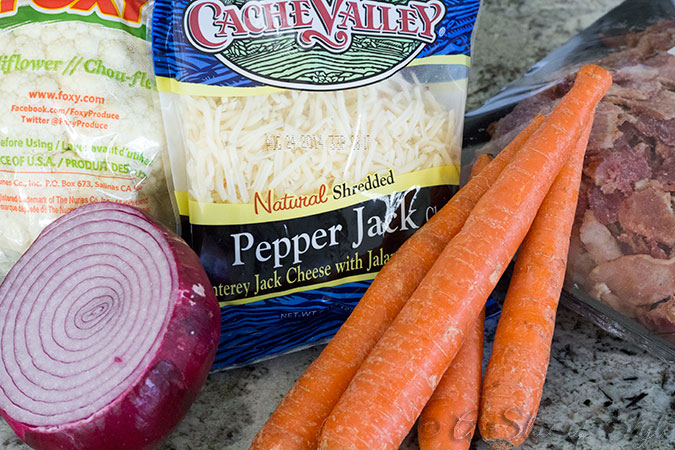 Last summer, I went over to my grandma's to have BLT's with fresh tomatoes from her garden and she had a package of cooked bacon from the grocery store. If you are in Utah, Macey's carries this bacon in their meat section. Check your local grocery store to see if they have this because it's our favorite! Tyler and I freeze the package and then when we need a little bit of bacon, we take what we want out of the freezer, put it on a plate in the middle of two paper towels and cook it in the microwave to crispy perfection. 
     I love this OXO Good Grips Chopper
 to chop garlic and onions. I use it all the time!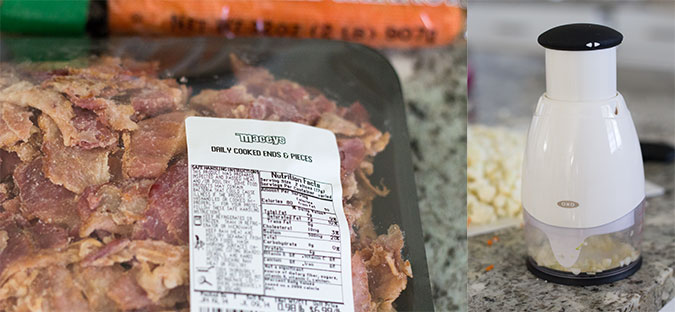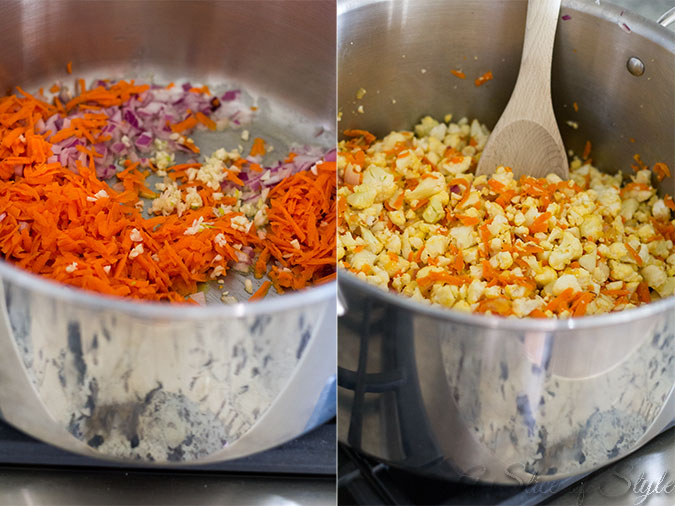 I would suggest not adding the cooked bacon until just before serving so it stays nice and crispy.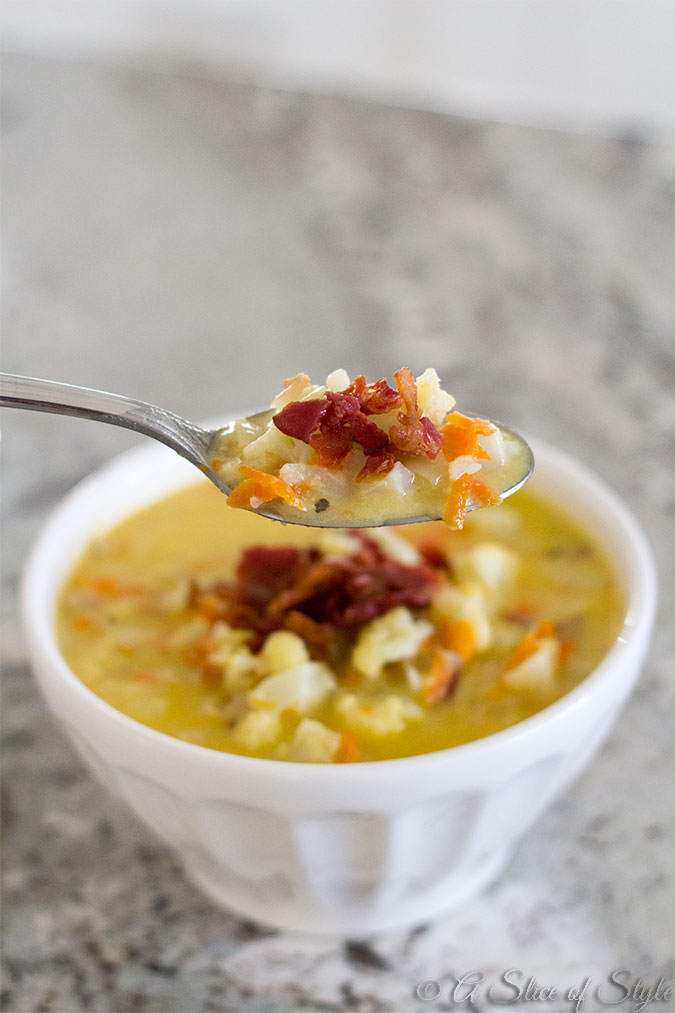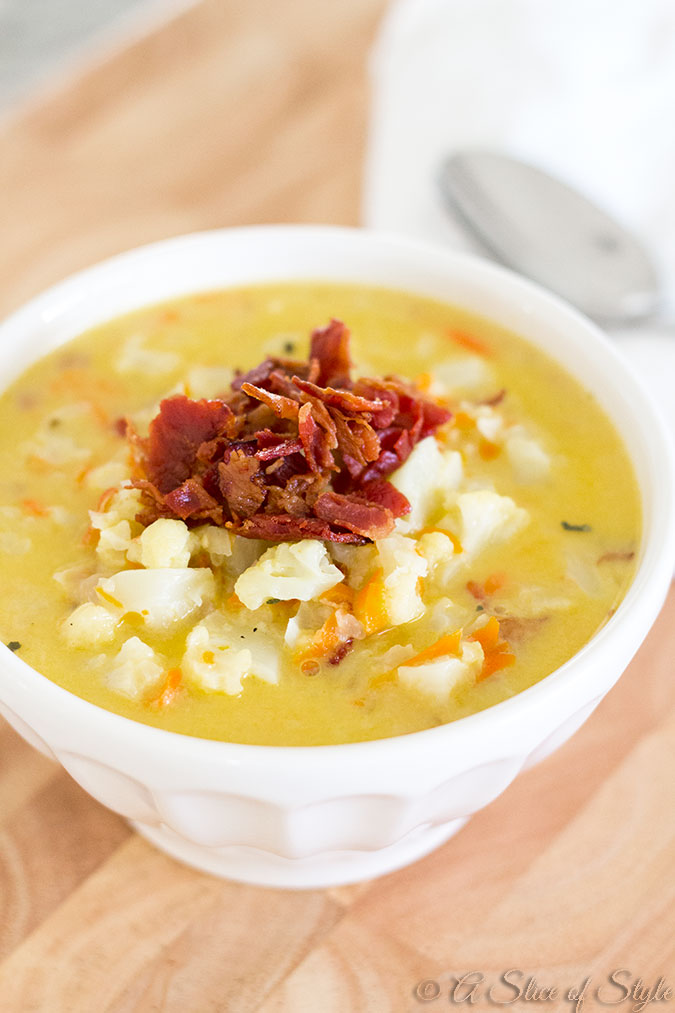 Cauliflower Soup


Printable recipe


Ingredients


1 cup of cooked bacon pieces
1 Tbsp butter
2 cloves garlic, minced
1/4 cup onion, diced
4 carrots, shredded
1/4 cup all-purpose flour 
4 cups chicken broth
1 cup milk
1 head cauliflower, roughly chopped
1 tsp dried leaves
1 cup pepperjack cheese
Salt and pepper to taste




Directions


1. Cook bacon and set aside. Melt butter in a stockpot over medium heat then add garlic, onion, and carrots. Cook, stirring occasionally, until tender. Stir in cauliflower and bay leaves. Cook, stirring occasionally, until tender.


2. Whisk in flour until lightly browned then gradually whisk in chicken broth and milk. Whisk constantly, about 3-4 minutes. 


3. Bring to a boil, then reduce heat and simmer until cauliflower is tender, about 15 minutes. Season with salt and pepper to taste. Remove stockpot from heat then stir in cheese. Mix in bacon just before serving. 


4. Enjoy!
Shop:


What is your favorite soup?
Remember to enter the
Live Love Pop popcorn giveaway
!