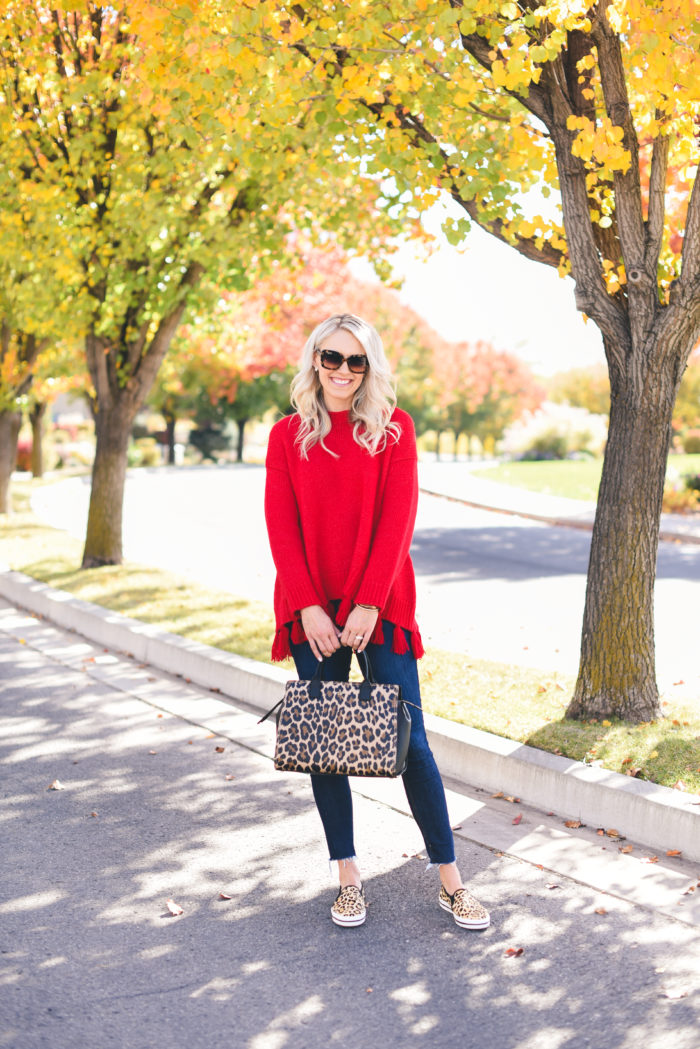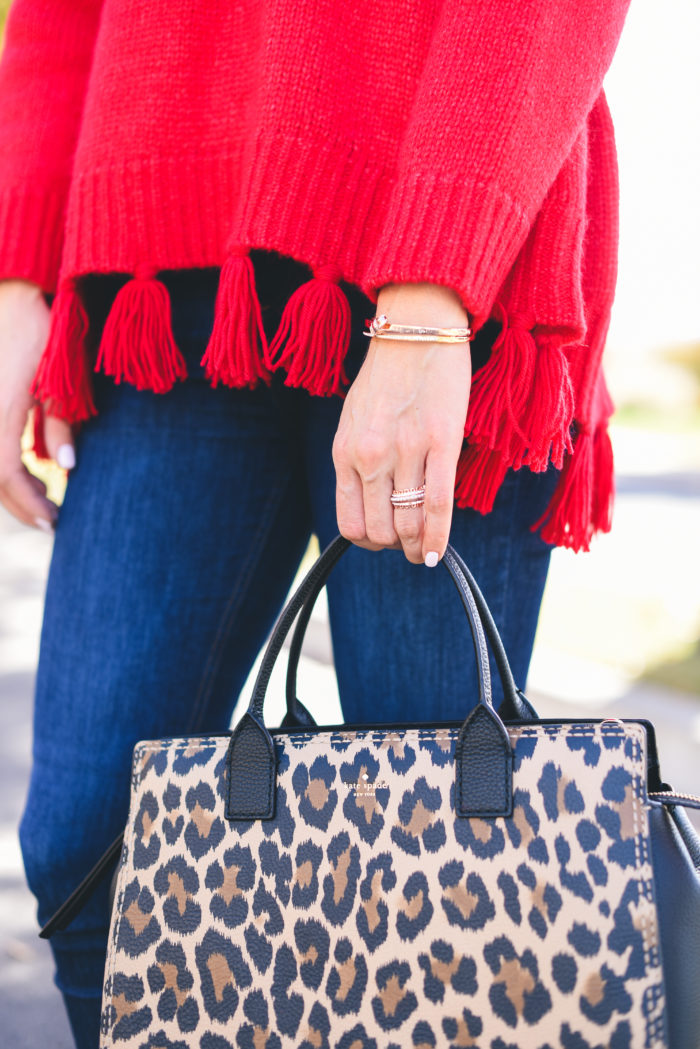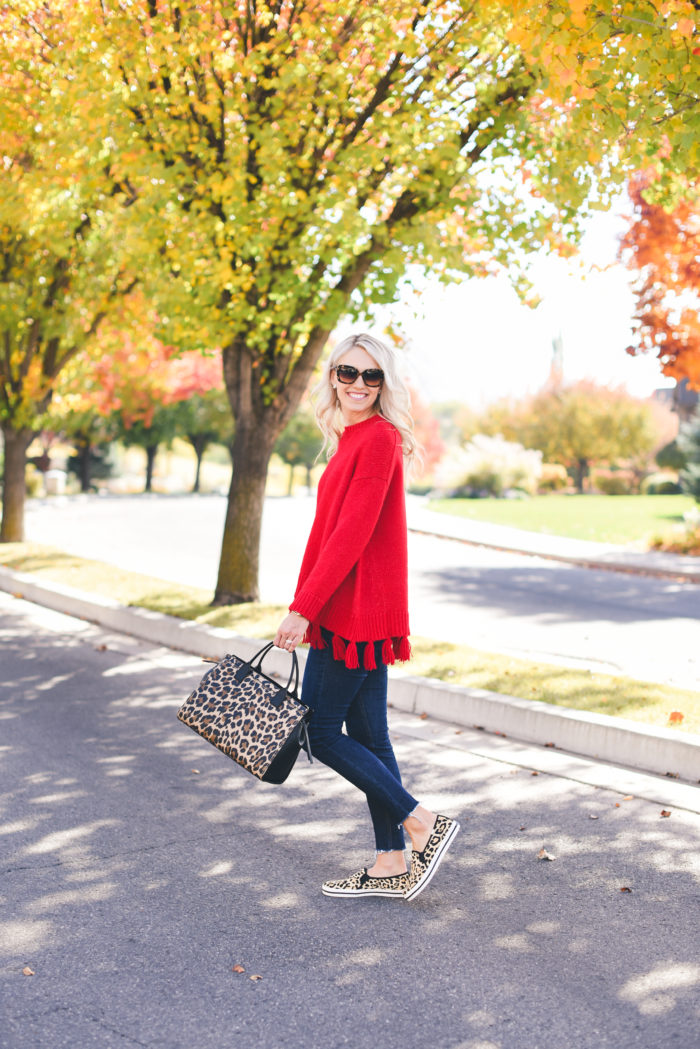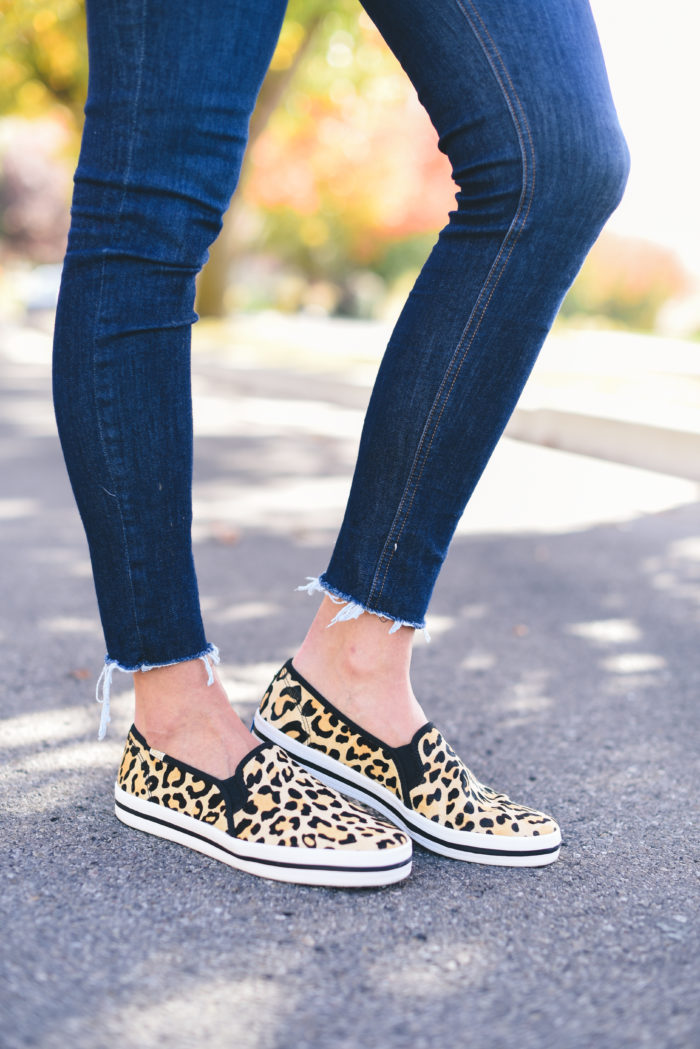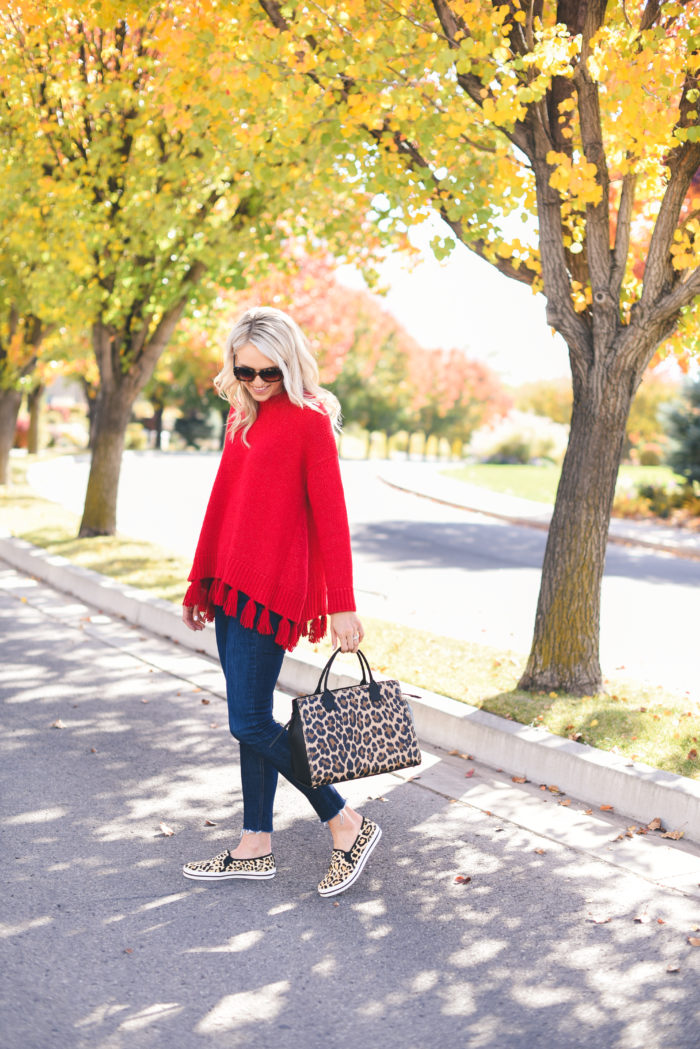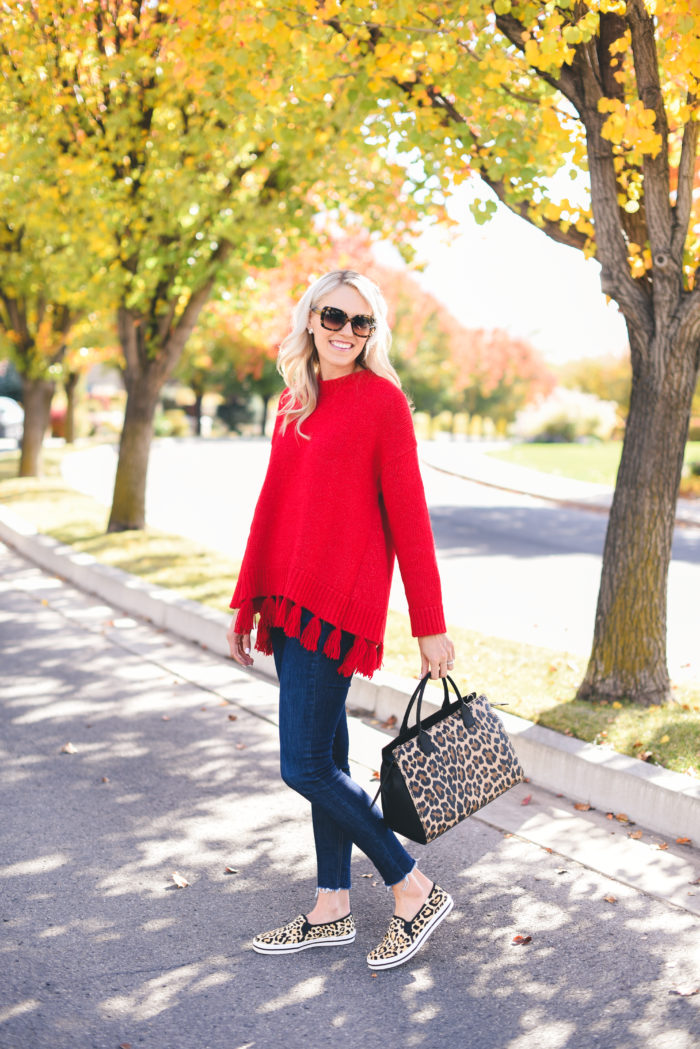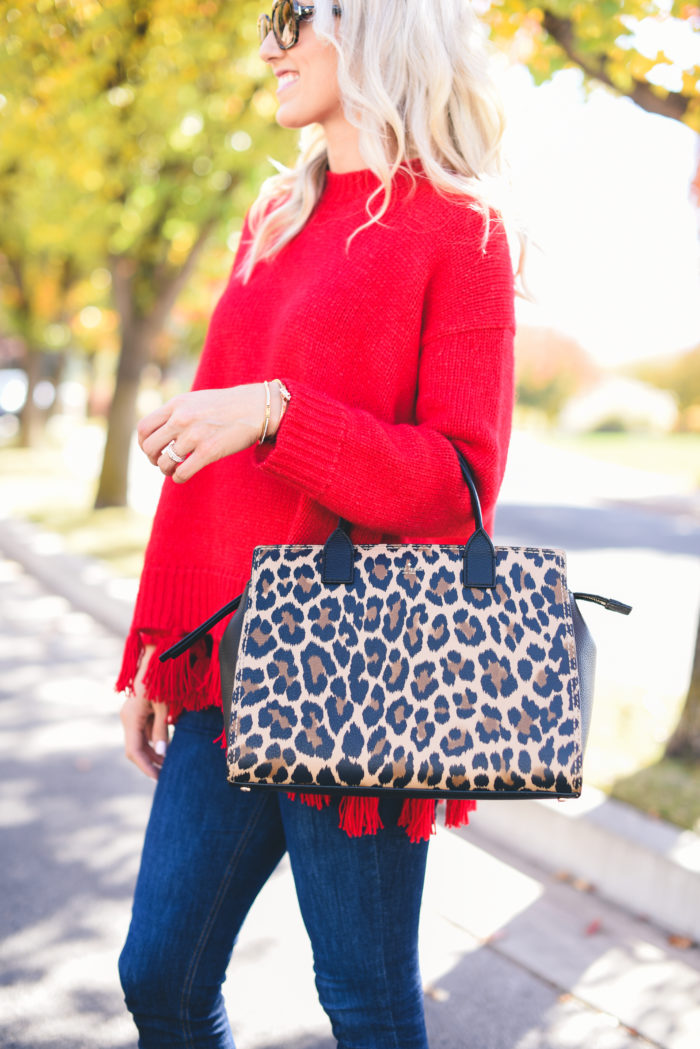 Shop this look:

Sneakers | Sweater | Sunglasses | Handbag | Earrings | Bracelet | Bracelet | Ring set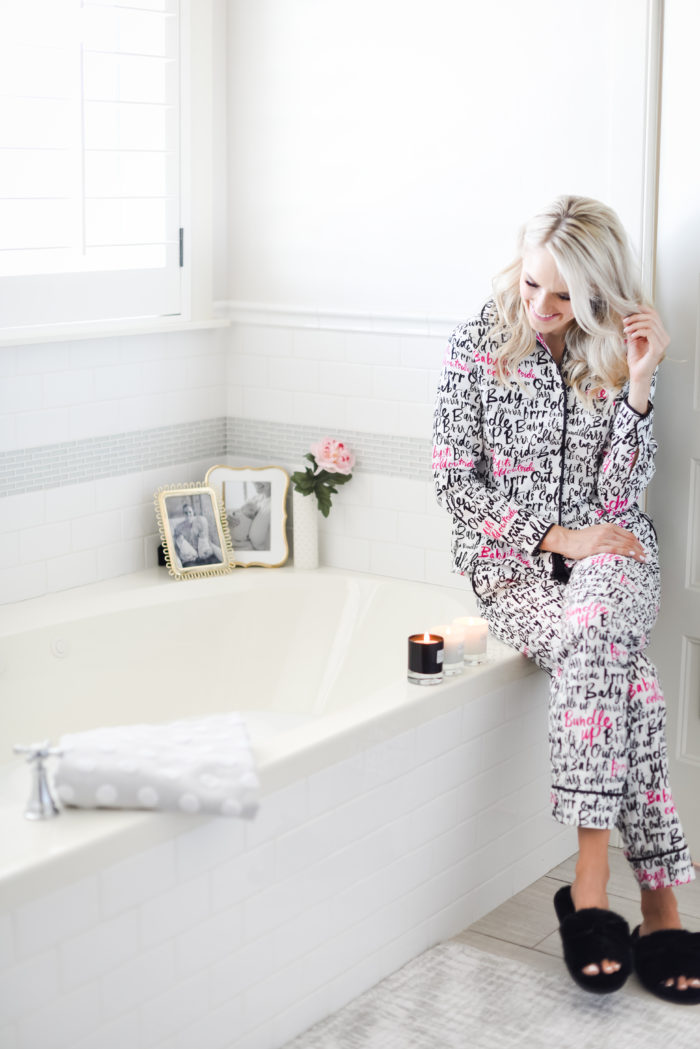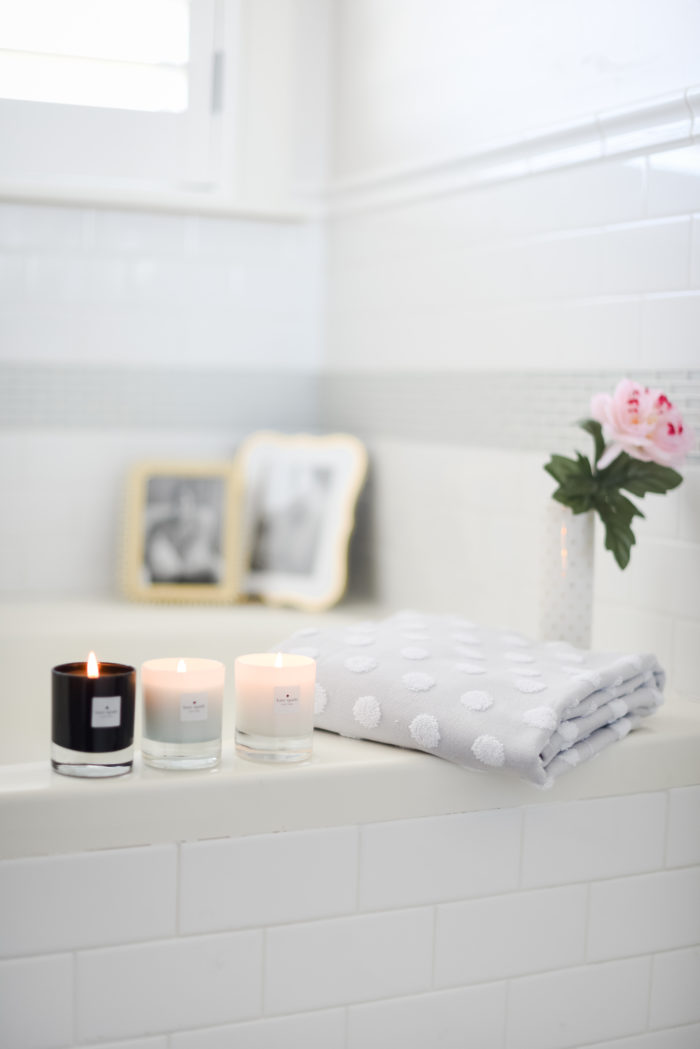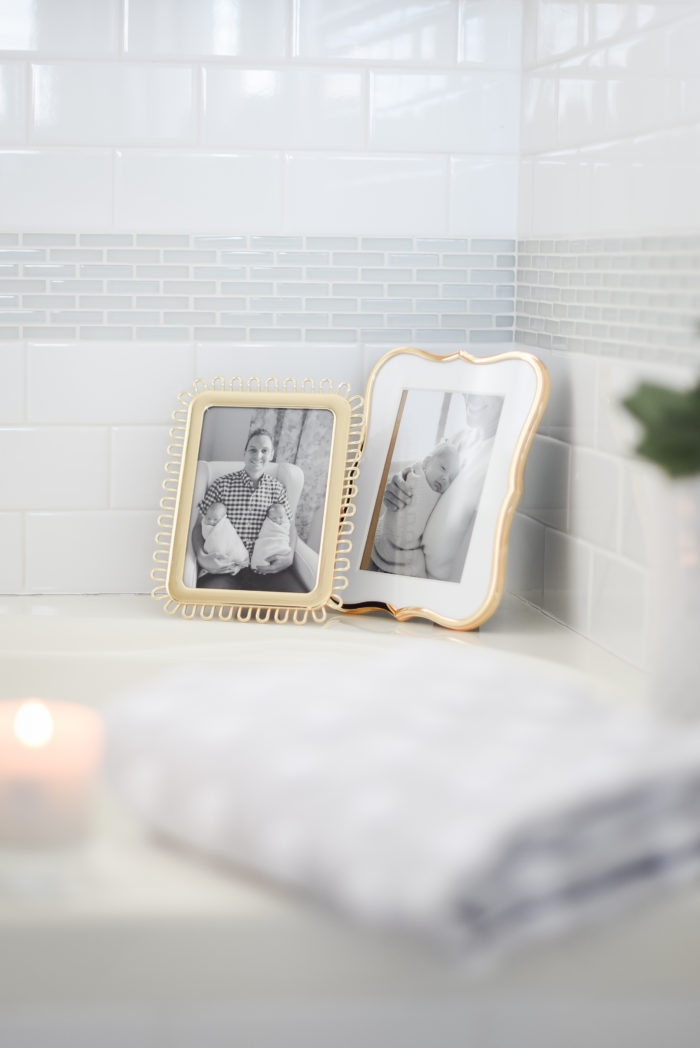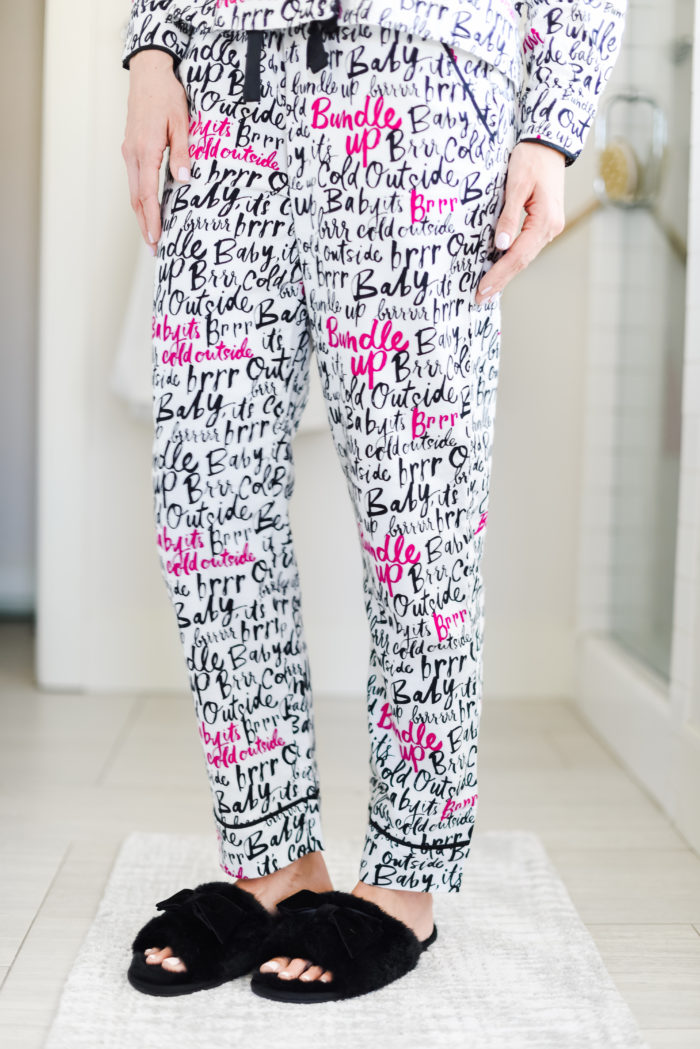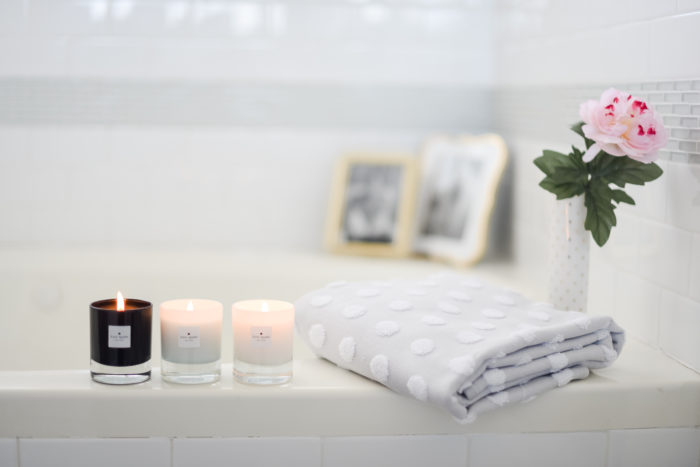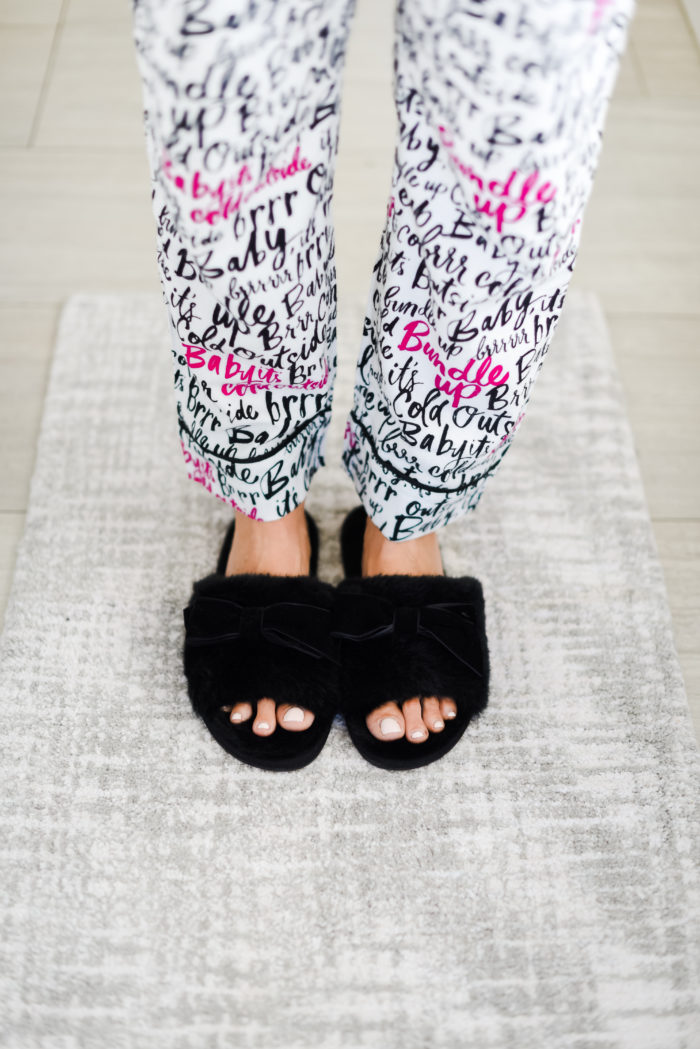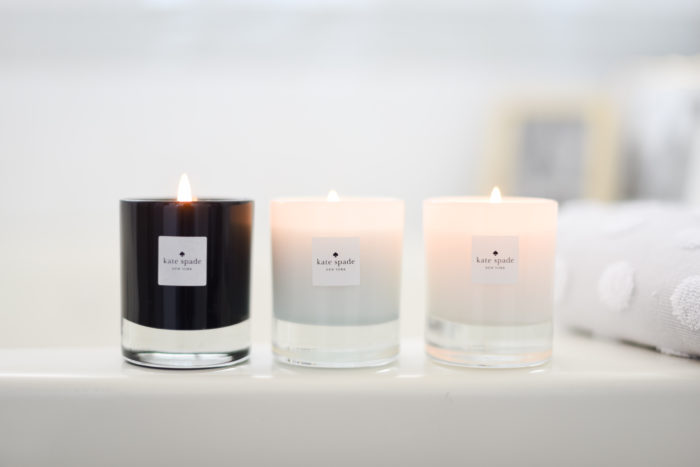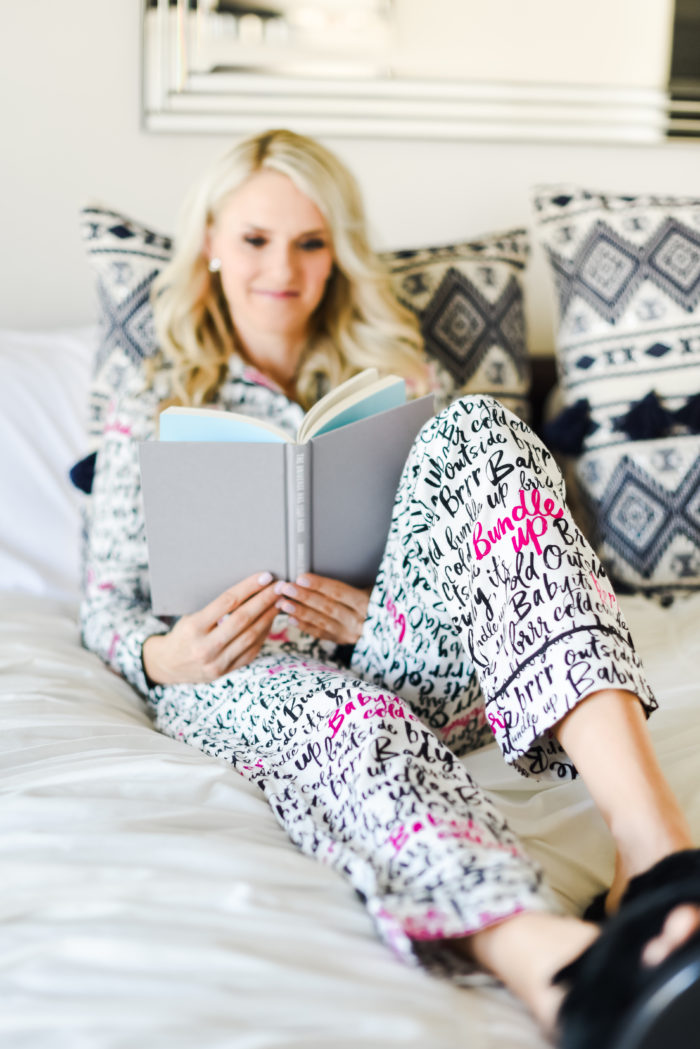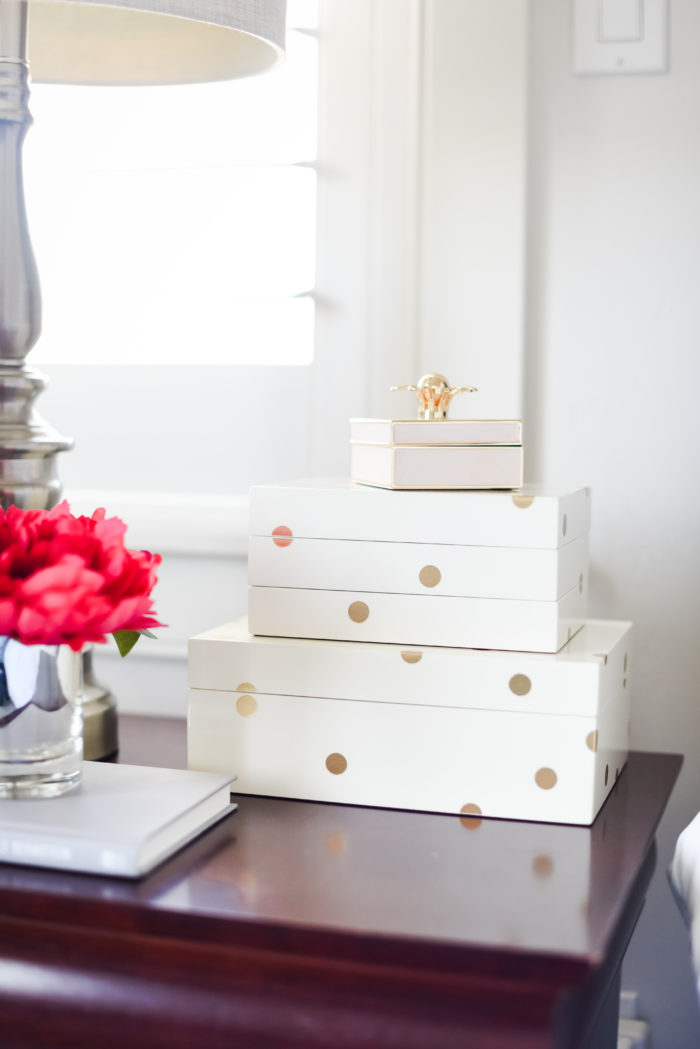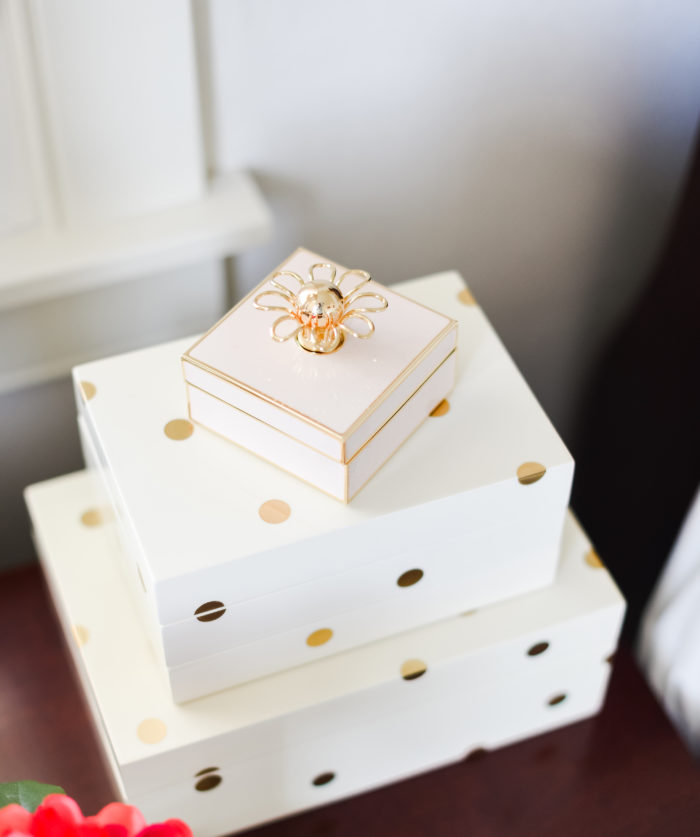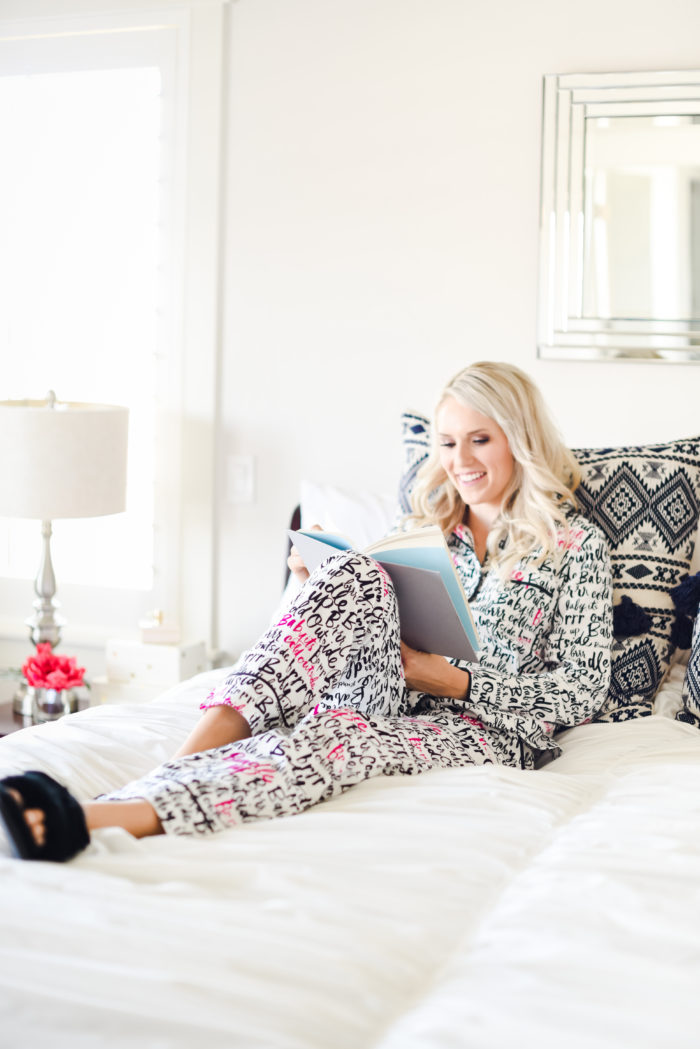 Shop this look:

PJ Set | Slippers | Candle Trio | Gold frame | Flower frame | Gold Dot Medium Lacquer Stacking Box | Gold Dot Large Lacquer Box | Gold Pin Dot Bud Vase | Jewelry Box | Bath Towel | Rug
If you have read A Slice of Style for any length of time, you know that I have a love for kate spade new york. I love the brand's playful, colorful vibes because I feel like they're telling me, "Jenica, just have fun with your life! Don't take it too seriously!" And I'm totally, always up for that challenge. I say, "yes" to that.
As you also know if you've read my blog or followed along on Instagram, I like to keep things easy and comfortable around here. With two babies, I like to look pulled together but I also don't have time for outfits that require too much thought or that aren't comfortable. I really believe that we can all live our best lives when we choose products that help support our goals, and my goals happen to be everyday happiness and comfort. With that introduction, let me introduce you to my new favorite sneakers.
I thought they were cute when I saw them on the kate spade new york Web site, but when I received them in the mail and tried them on, my jaw dropped. I can't stop talking about them. To everyone. To Tyler. To my friends. To my babysitter. They are SO COMFORTABLE!! They have so much cushion that you don't even need a break-in period. These shoes were made for me. And they were also made for you because let's be honest, who has time for shoes that aren't comfortable? They are the perfect shoe to throw on with your fall sweaters and run out the door. They run true to size, and I literally am so excited that my heart rate might be raised a bit. And I'm actually being serious.
I'm a busy mom and as I've noticed, pretty much everyone else is busy, too. I like to be comfortable at all times and I'm going to guess that you do, too. Just a wild guess. These sneakers are the perfect combo of "I'm running out the door so I don't have much time + I want to be super comfortable + I want to look pulled together and cute." Done. I don't just like being comfortable during the daytime, though. When the twins go to bed, it's my time to relax and I always look forward to this time for myself each day. Lighting candles and taking a bath and reading in bed are two of my favorite ways to wind-down and get my brain to relax after it has been on-the-go all day.
These PJ's and these slippers are new favorites that I have been loving and wearing every day since I got them. I like that these slippers are open-toed because sometimes you want to feel cozy but you don't want your feet to get too toasty. And let's talk about this rug for a minute. I'm obsessed. You know those rugs that start to look a little tired after you have stepped on them a few times? Not this one. I have made it my job to step on it every time I go into my bathroom to test it out for you. I feel like it looks a lot more expensive than it actually is, and it holds it's shape. It's the perfect neutral and it's so soft and cozy.
I like my nightstand to be organized and clean, so I got some cute stacking boxes for my nightstand and I really like how they make it feel. I love the shiny lacquer that brightens up my space!
Okay, let's do a little rundown. I LOVE every single thing in this post, but if I HAD to choose just a few items, below are my absolute must-haves.
MUST HAVES

This post is in partnership with kate spade new york. Thank you for supporting the brands that make A Slice of Style possible; brands that I use daily and love!