This post on our schedule and snacks was sponsored by ZonePerfect®, a brand that I love! All opinions are my own.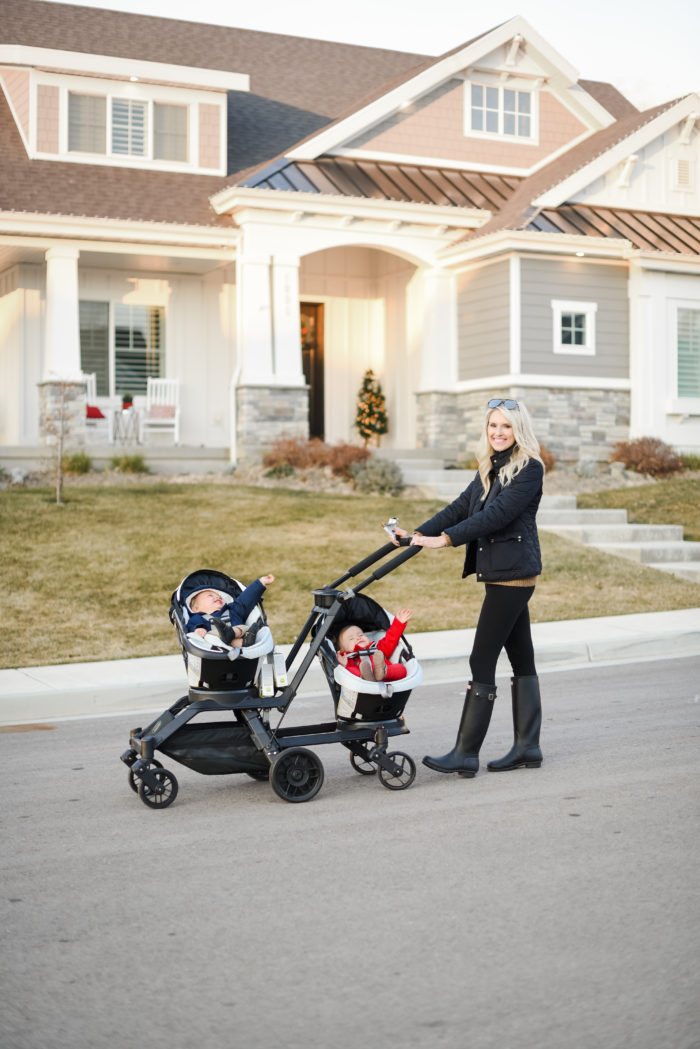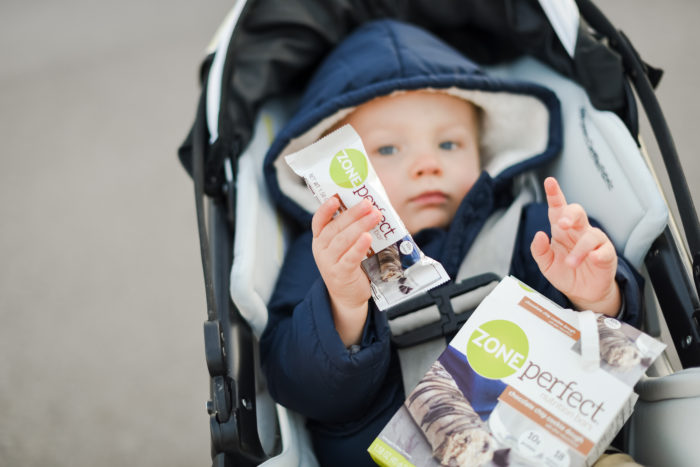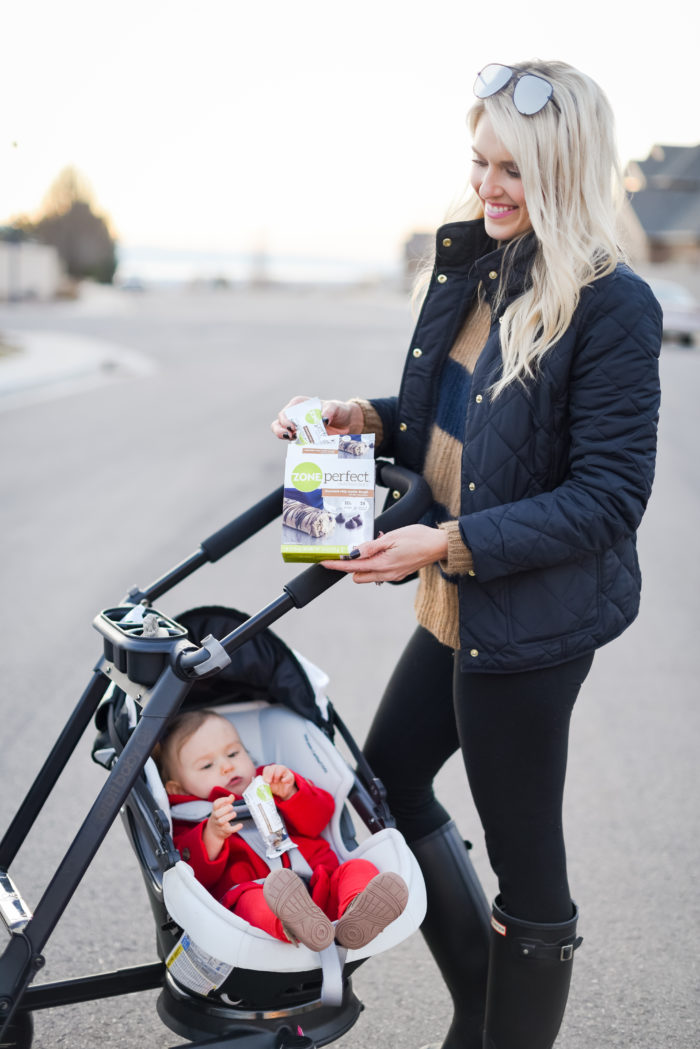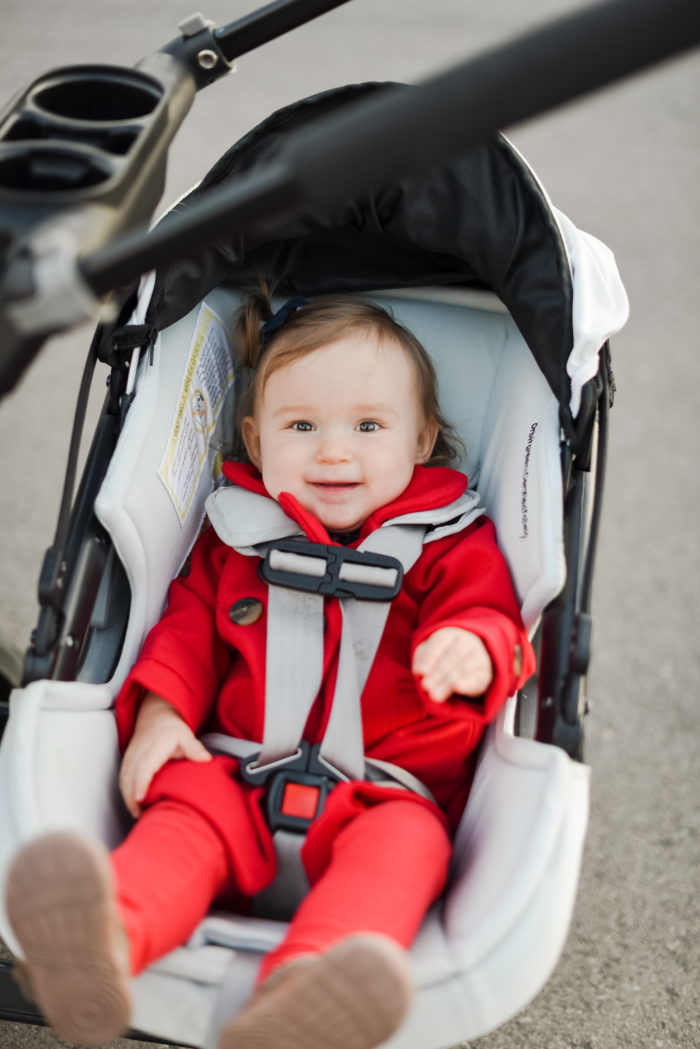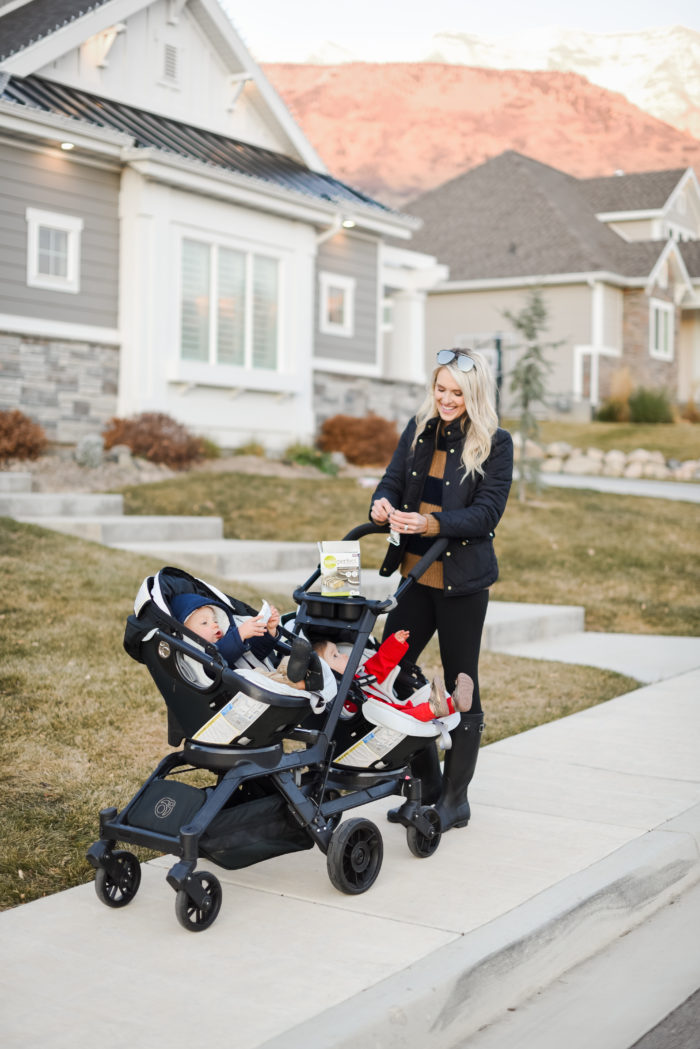 The twins and I have our daily schedule that keeps all of us happy. So many of you have asked about it (I like to hear about your schedule, too!) so I wanted to give you our rundown:
---
OUR DAILY SCHEDULE
---
I wake up at 6:30, read my scriptures, pray, get dressed in my gym clothes and make my bed. I tidy up around the house and do some laundry or work on this blog. The twins wake up at 8 am and they have their morning bottle to start the day off right.
I head to the gym to work out when Tyler comes home from the gym and he gets ready while the babies destroy hang out in the bathroom. He leaves for work as soon as I come home.
We play, play, play or run errands until about 11:45 am. Then it's lunch time!
1 pm is nap time, and when I typically take a shower and get ready for the day. Honestly, it goes a million times faster if I just wait and do it now! If we are running errands instead of just staying home, I'll try to look decent or even get ready before we do that prior to nap time. If we are just at home hanging out, I'll wait until now and save myself about 30 extra minutes of intervention from Harris and Goldie. You mamas know exactly what I'm talking about!
1-2:30 or 3 pm is rush time! I clean up the kitchen, clean up lunch, get ready, start working on my blog posts and emails.
Goldie normally wakes up before Harris so I sneak her out of her crib and we snuggle and play. I maybe kiss her cheeks 18 times too many in her opinion, but never enough in mine.
I have a babysitter come over from about 3-5 pm depending on the day so I can get my work done in my office! Sometimes I'll have them help with laundry while I play with the babies as well. Sometimes I do laundry. Sometimes I clean up my house and do any number of things to keep my life organized. The babies love playing with them!
5-7 pm is more play time with the babies. We will go run errands, go to the museum, or my favorite thing when it's good weather is go for a walk. They love it and I do, too. Since our lives are so busy, I like quick, delicious and easy snacks so I like to grab a ZonePerfect bar for our walk.
7 pm is dinner time! H & G love dinner time. I mean, they have my genetics and my genetics appreciate food.
7:30-8 is more play time with their toys and Tyler and I, and getting ready for bed. We change their diapers, change their clothes in comfy jammies, give them their binkies and their blankies, and put them in their cribs. They pretty much always love going to bed. Again...my sleep loving genetics were successfully transferred. Hallelujah!
---
LET'S TALK ABOUT SNACK TIME
---
Yes, Harris and Goldie love snacks throughout the day but so do I. Always have, always will. I love grabbing snacks that have protein to help me keep my energy high as we follow our schedule each day (you know I need it to take care of those two). ZonePerfect bars have anywhere from 10-15 grams of protein in each bar depending on the flavor! Another aspect that is really important to me is that there aren't any artificial flavors or sweeteners. Although not substantiated by science, I get instant headaches when I consume artificial sweeteners. It's important for me to make a little extra effort to find snacks that make me feel good so this is key to snack time enjoyment for me! They also taste really, really good. Like so good that you almost forget that they are also good for you. They have up to 19 vitamins and minerals in each bar depending on flavor. Thank you!! They help me to make better food choices and help me last to dinner. If I'm starving, I literally don't care what's in front of me. I'm going to eat it and it may very well ruin my diet for the day. This sad story is true, girls. I have to take measures to prevent myself from making bad food choices and ZonePerfect bars are a great way to do it!
---
WHERE TO BUY MY NEW FAVORITE SNACK
---
No one wants to see this mama hangry, and I'm guessing I don't want to see you hangry either, so let's get down to it. Where can you pick up ZonePerfect bars? I found a great selection at Target. If you walk in the doors, beeline it to the grocery section where all of the snack bars are at. I was so excited to see Chocolate Chip Cookie Dough. There are so many delicious flavors! Seriously, I'm not going to eat anything that doesn't taste good, no matter how smart it is. The combo of flavor + nutrition is very, very important to me. Yum! Click here for a full list of where you can buy ZonePerfect bars, and click here to check out all of the delicious flavor options.
Click the picture below to buy!